These ice cream cone cupcakes are super cute and fun to make! They're perfect for the Fourth of July and birthday parties! Scroll down for the recipe, it's also perfect for the kids to help make too!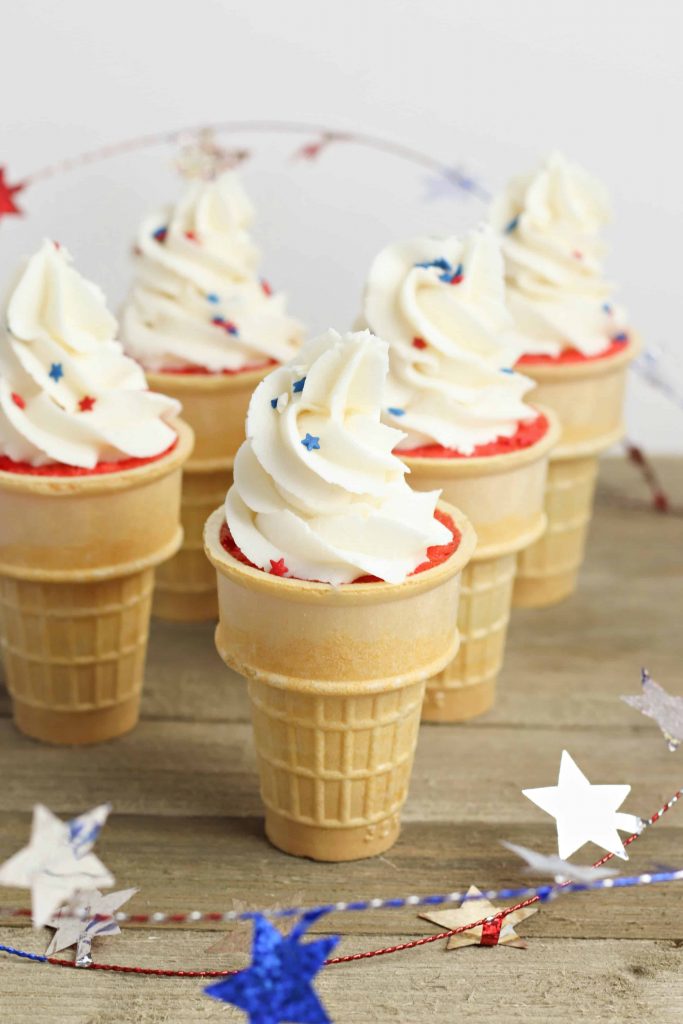 Are your kids like mine, just anxiously awaiting the Fourth of July? We started the festivities early and have already bought the older kids sparklers. We also had fun and made these DIY sparklers for Olivia and Lauren!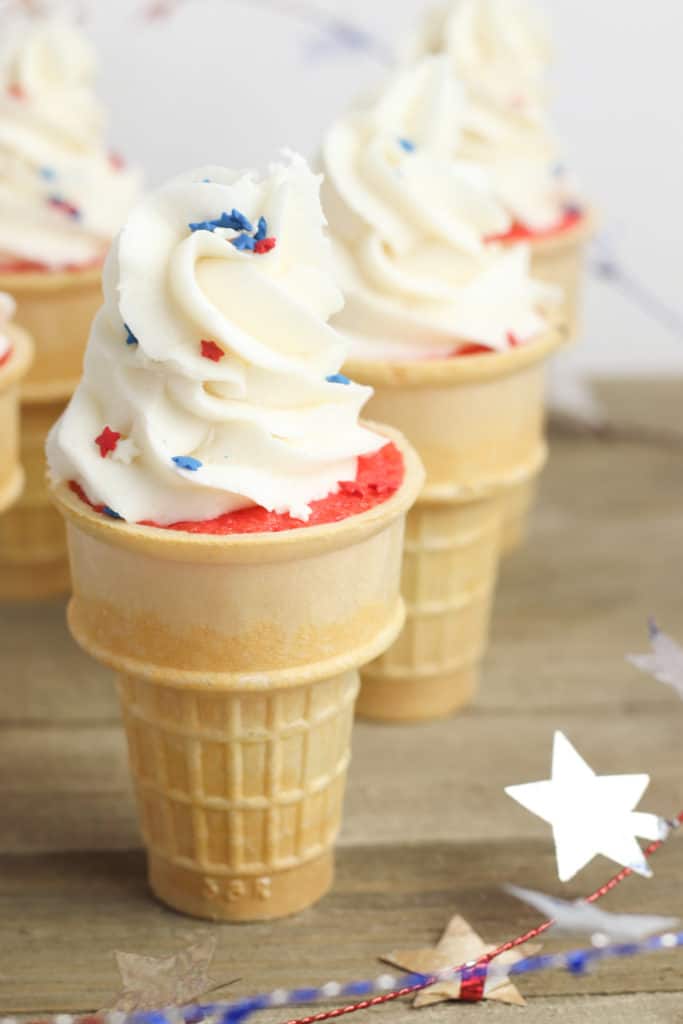 I wasn't feeling well for Memorial Day (click here to see pictures) so we just took them to Dunedin and watched the sunset. Now, for the Fourth of July, we're hoping to head out to the Clearwater Pier to watch the fireworks.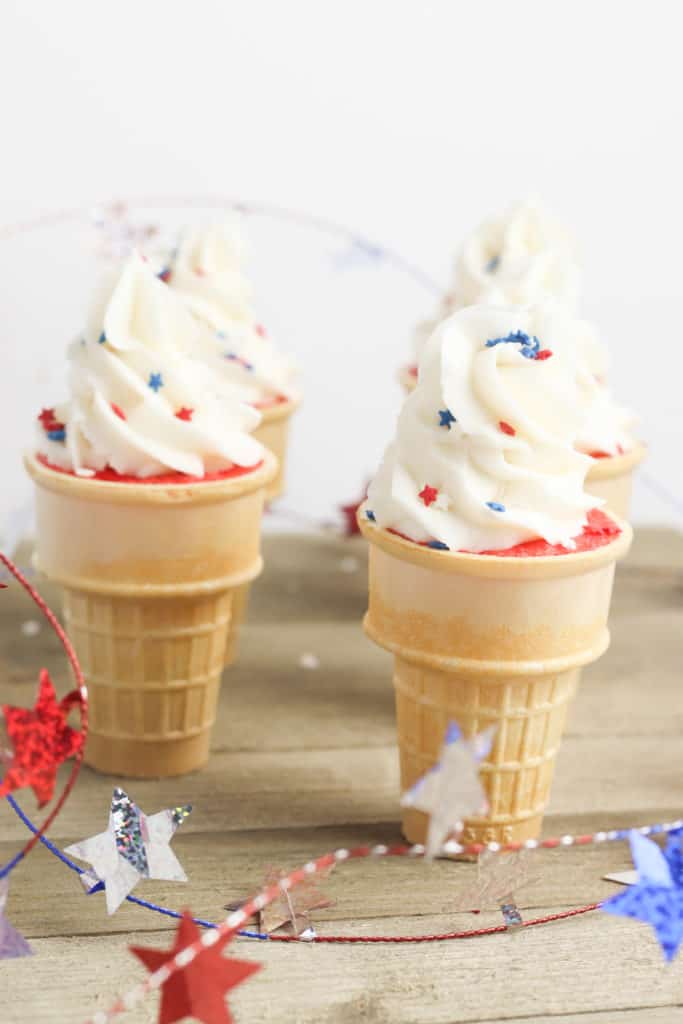 We usually start the celebrating by making tons of yummy food like watermelon salad, these air fryer corn on the cob, and my favorite, honey chipotle ribs! As a special treat, I'll also be making these ice cream cone cupcakes!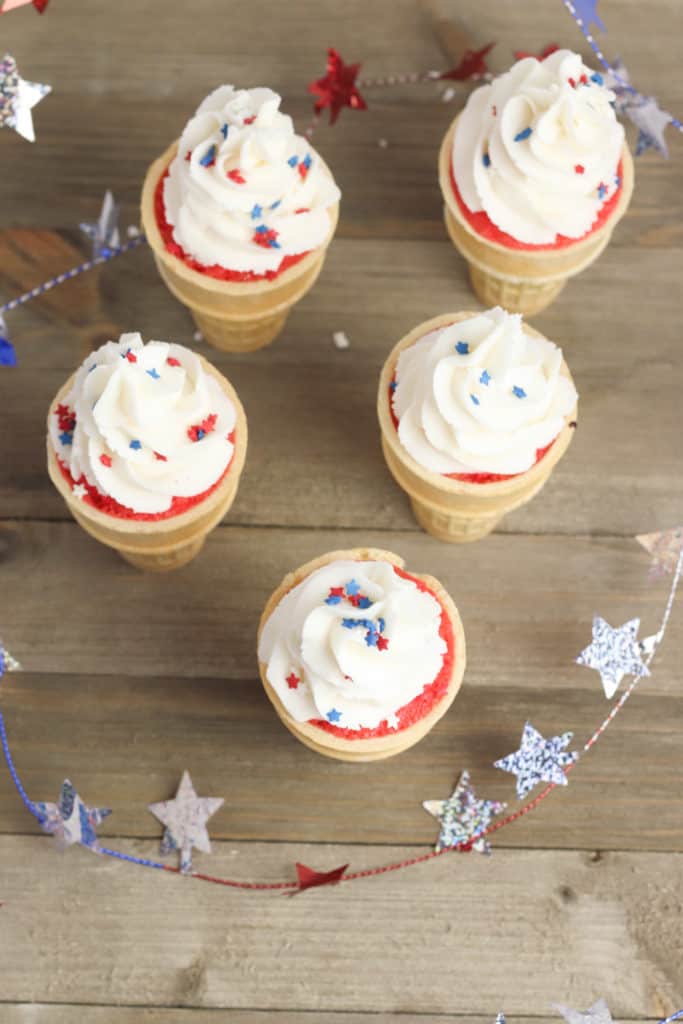 These festive ice cream cone cupcakes are easily made with a box cake mix, and topped with a delicious homemade vanilla frosting!
Look how fun the red, white, and blue looks on the inside of the cone!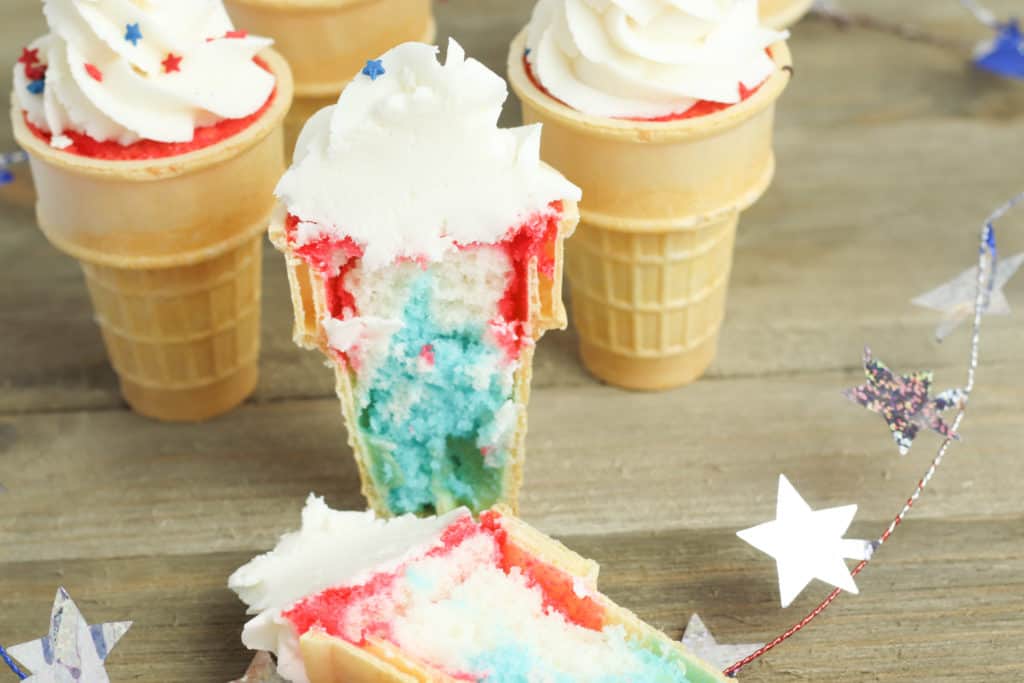 More festive recipes you'll love:
Firework Cupcakes
Red White & Blue Cookie Bars
4th of July Ice Cream Cone Cupcakes
Makes 24 Cupcakes
Ingredients for the Cupcakes:
24 ice cream cones
White cake mix – 1 box
Red gelatin mix – 1 box
Blue gelatin mix – 1 box
Ingredients for the Icing:
Shortening – 1 cup
Vanilla – 1 ½ teaspoons
Powdered sugar – 2 to 3 cups
Milk – 4 to 6 tablespoons
Star Sprinkles
Instructions:
1. Preheat oven and mix cake mix according to package instructions.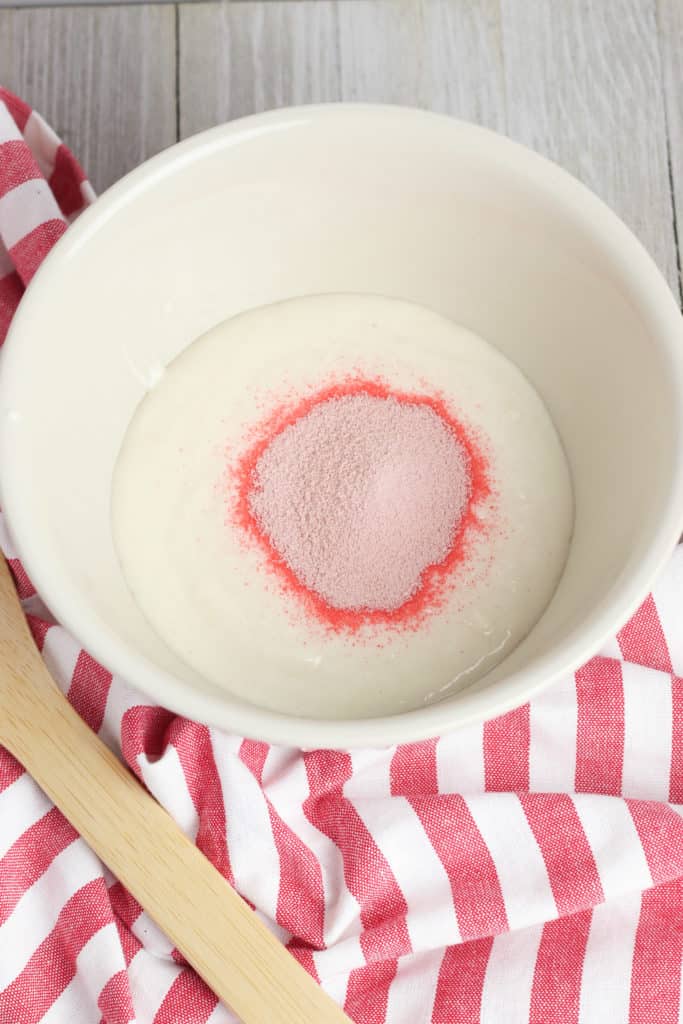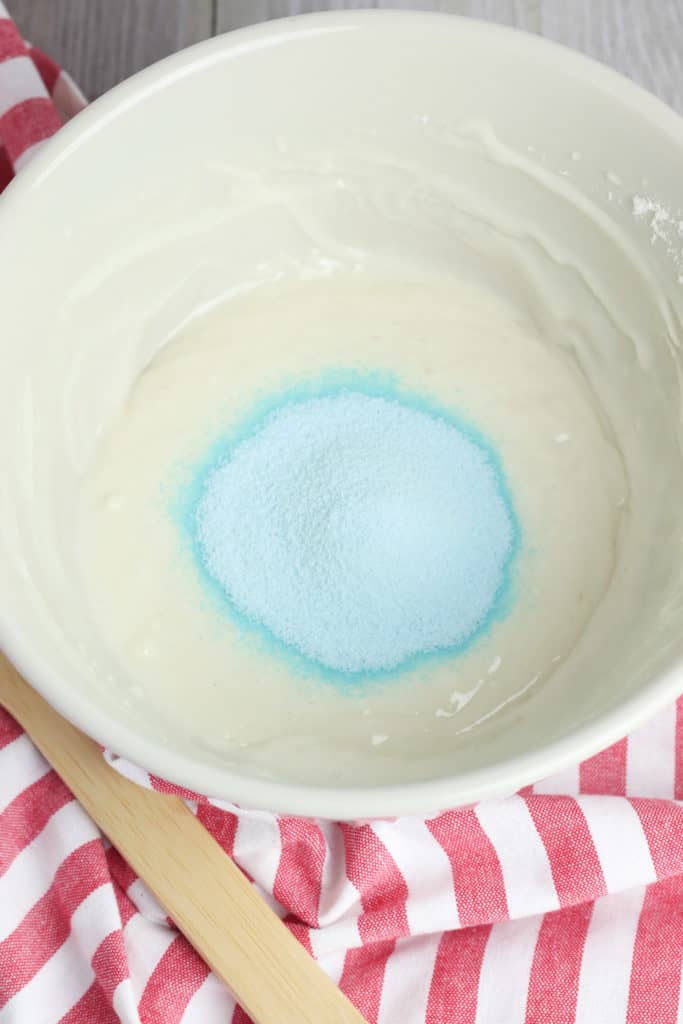 2. Evenly divide the cake mix into three separate bowls. Set one bowl aside. In one bowl, mix in half the red gelatin mix. Stir to combine. In the other bowl, mix one half of the blue gelatin mix. Stir to combine.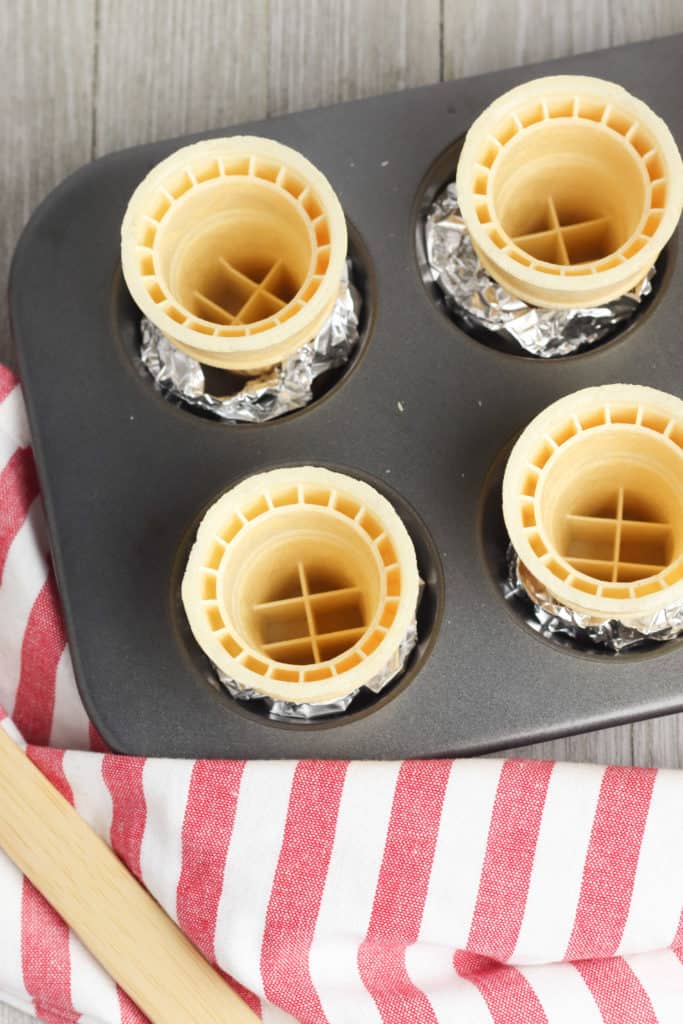 3. Prepare your ice cream cones by placing one cone in each cup of a muffin pan. Secure the cones in the pan by crinkling a strip of aluminum foil around the bottom of each cone to create a nest.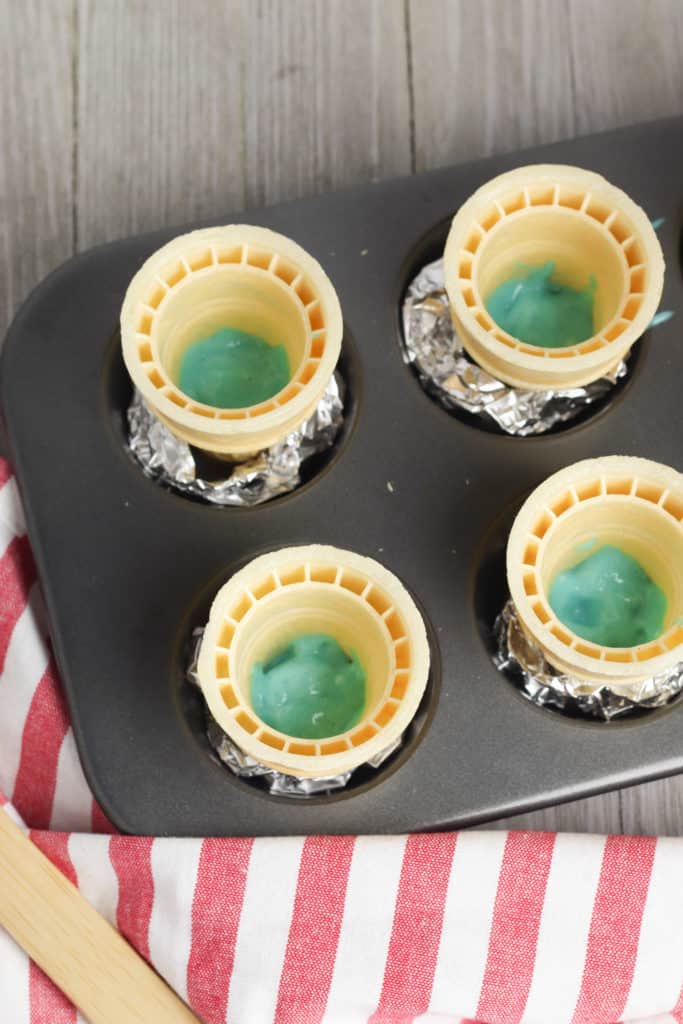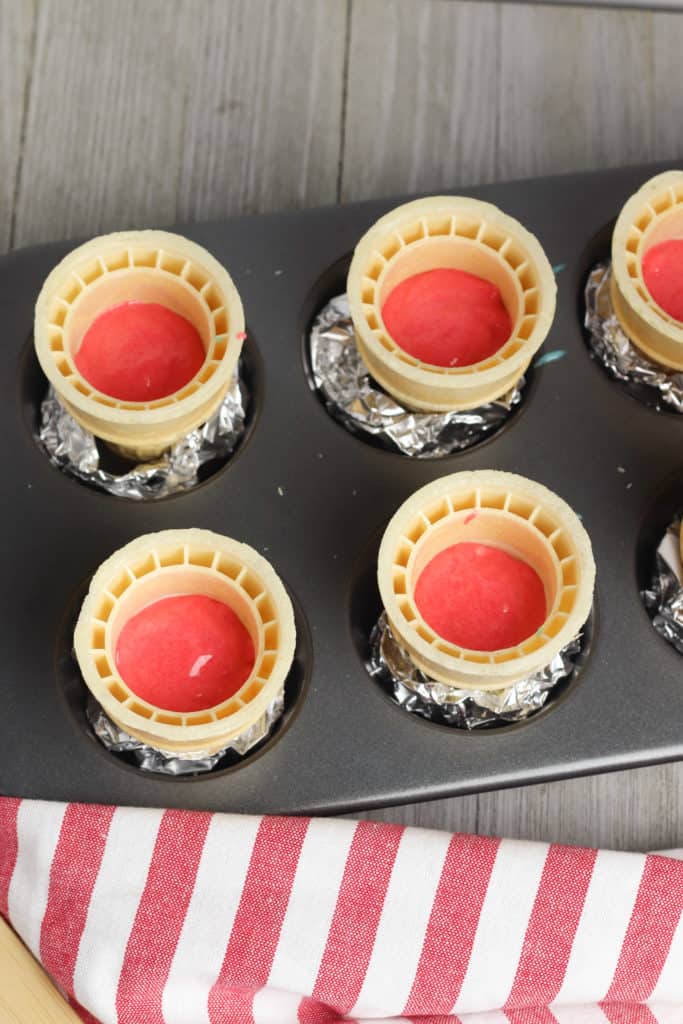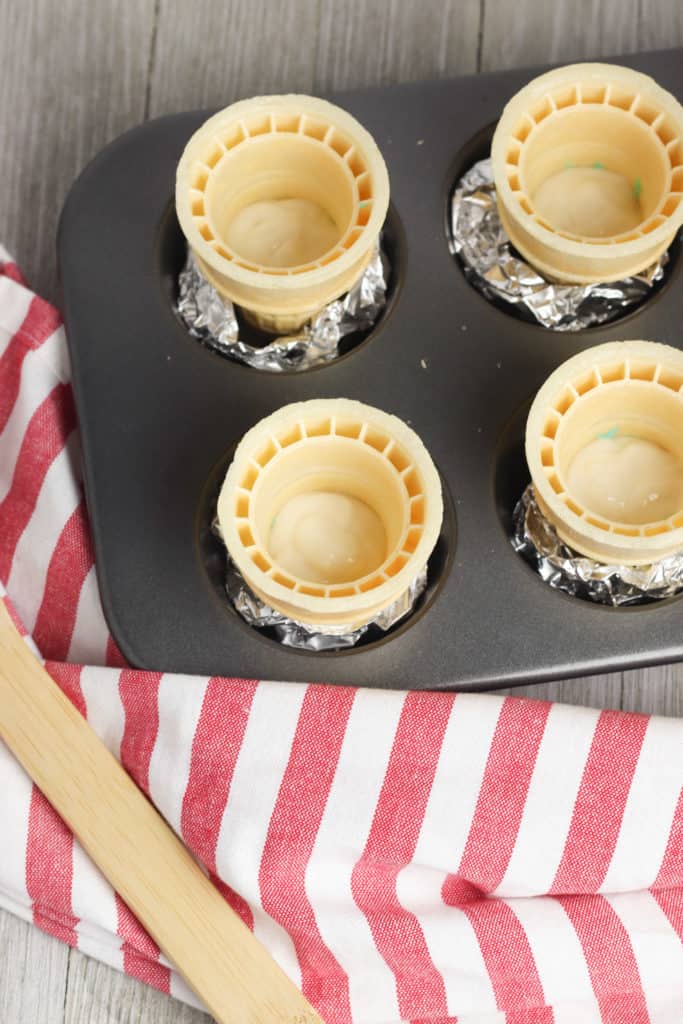 4. Pour one tablespoon full of blue cake mix in the bottom of the cone. Use a small spoon or toothpick to smooth the cake mix to create an even layer. Repeat this step with the white cake mix and red cake mix.
5. Make sure not to fill the cones more than ¾ of the way full of cake mix.
6. Bake the cupcakes according to the cake mix's instructions for baking a batch of cupcakes.
4th of July Ice Cream Cone Cupcakes
7. Allow the cupcakes to cool completely before adding the icing.
8. To make the icing, whip together the shortening and vanilla in the bowl of a stand mixer using the paddle attachment. Slowly mix in the powdered sugar and milk, alternating between the two ingredients until a thick icing forms.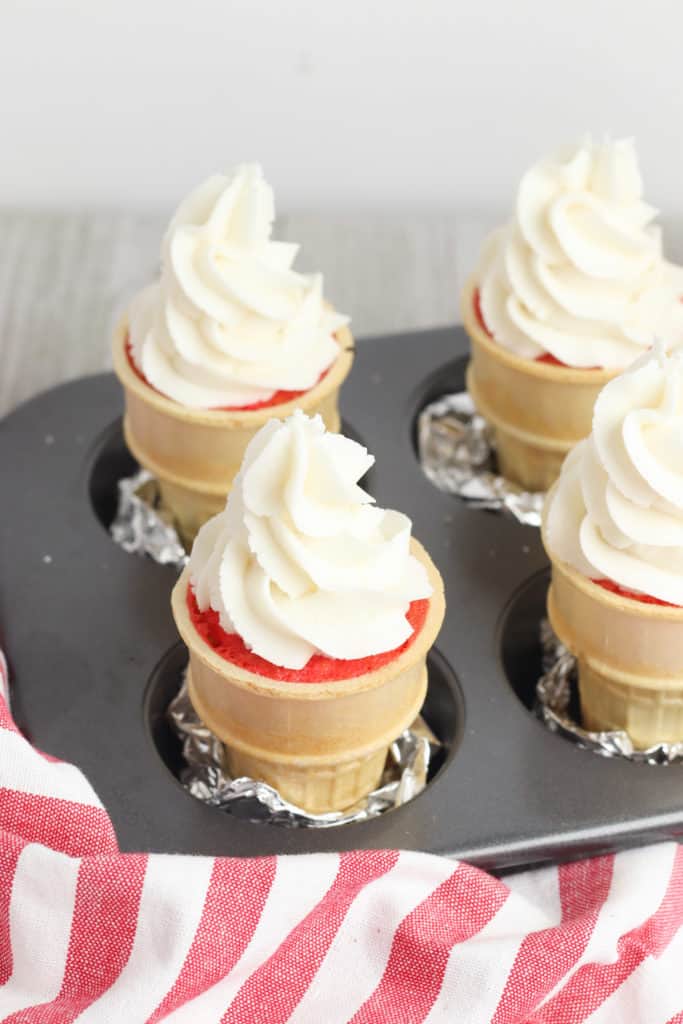 9. Using a large star tip, create an ice cream swirl on top of each cone. Top with red, white, and blue star sprinkles.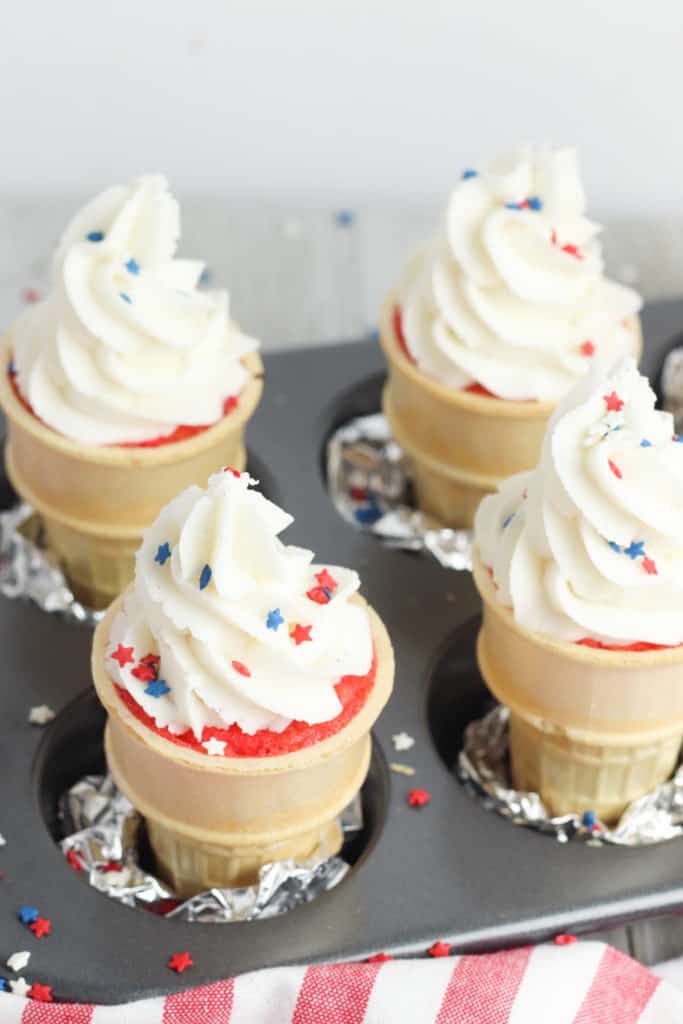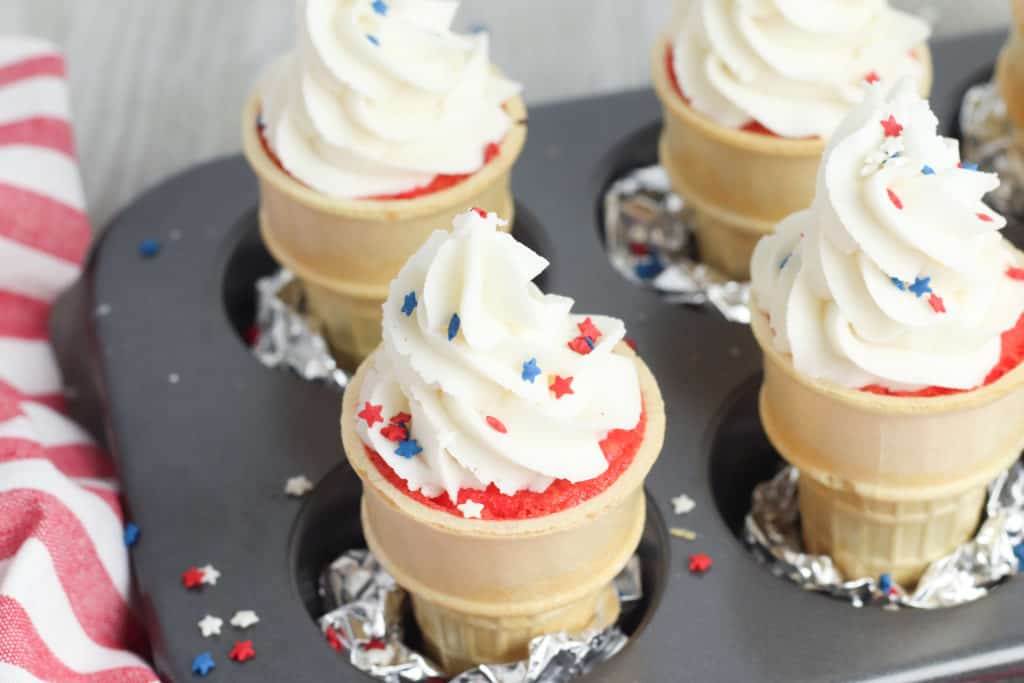 Pin for later!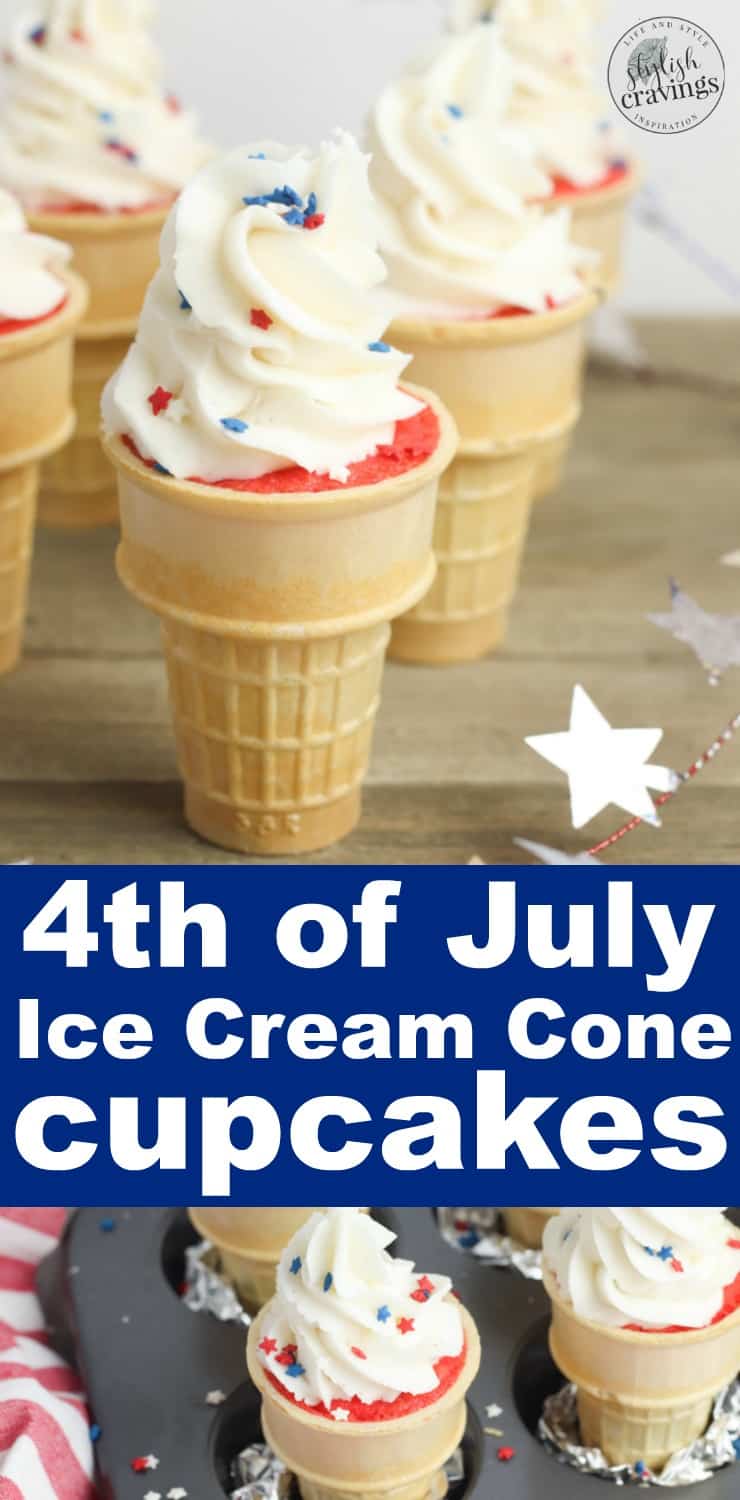 Set these pretty treats among a table of stars as seen below or use a sheet pan wrapped in metallic wrapping paper for an easy way to display the cupcakes!
Follow me on Pinterest where I'll be sharing more fun recipes!