I'm always trying to find fun ways to get the kids to drink more water. When we moved to Florida, where it's almost always hot, it became even more important in our household. We have a huge gallon that we refill constantly with Glacier Water. It has not only saved me a couple of dollars over time, but it also helps the planet! It's a win-win! Glacier Water is great tasting water that you can get from any one of over 22,000 Water Refill Stations located throughout North America (click here to find the nearest location and scroll down to see a short video on how a refill station works) that can be found outside your local grocery store. It's a process that has become a household routine for is. You simply insert payment and refill your bottle (see my DIY Valentine's Day water bottles below)!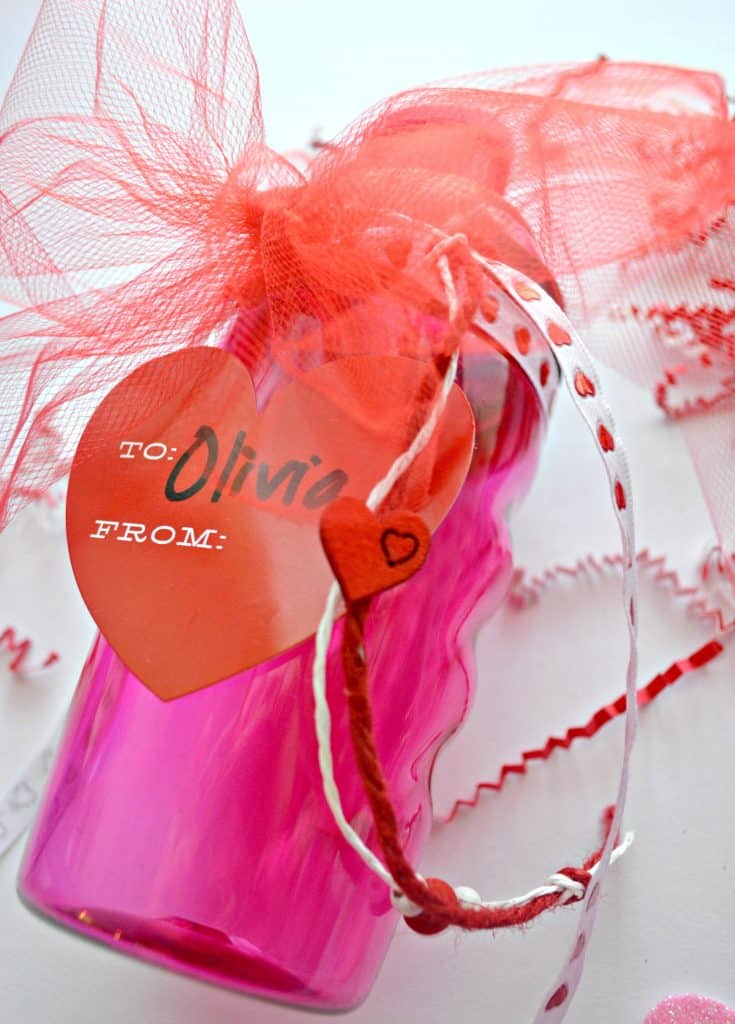 Being properly hydrated is SO important, water makes up 2/3 of what we are and it plays a crucial in the way our body functions, so finding a great tasting water makes it easy to get the recommended eight 8-ounce glasses of water per day. The high quality of Glacier Water has even vastly improved the taste of our morning cup of coffee (that right there is a huge perk for me)! Glacier Water's water treatment, filtration, and vending systems provide convenient, low-cost access to great tasting, high-quality water without the plastic waste.
To celebrate Valentine's Day, I decided to put together some DIY Valentine's Day water bottles for my kids in an effort to boost their water intake. It will ensure for at least a day that they get their proper water intake. I figured they'd get enough candy at school so why not make it a Valentine's Day treat they can use over and over again. I also included a cute bracelet that can even serve as a daily "drink your water" reminder!
Did you know that over 80% of all plastic bottles become trash in landfills? Or that it can take over 1,000 years for a plastic bottle to biodegrade? This is exactly why refilling our gallons, and now my kids refilling their new DIY Valentine's bottle, is important to me! Every little bit helps the planet. As people become more aware of the environmental impact of individual bottled water it is obvious that we need to make a change. With Glacier Water (and my DIY Valentine's Day water bottles), you can help with that much needed change by buying water and using a refillable container.
No more wasteful plastic bottles to fill our landfills and pollute our earth.
Water Bottle Valentines
What You'll Need:
Water bottles
Valentine's Day stickers
Tulle, ribbon and scissors
Yarn
Valentine's Day beads
Instructions:
Grab your water bottle and add a sticker.
Tie some tulle and ribbon around the top of the bottle and create a bow.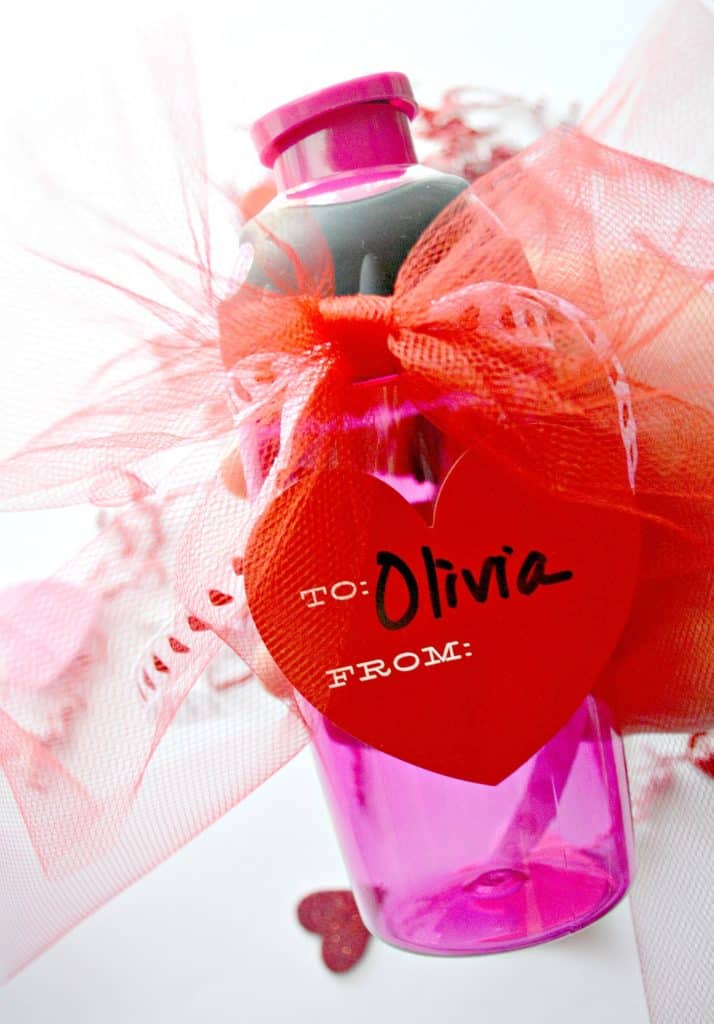 Now string your Valentine's Day beads (you can also buy a premade version) onto yarn and tie it around the neck of the bottle. This will be the Valentine's Day bracelet that can double as a reminder to drink your water.

Fill in names, place your Valentine's Day water bottles in basket and enjoy!
How a Glacier Water Refill Station Works:
How do you encourage your kids to drink more water?
Thank you Glacier Water for sponsoring this post! As always all opinions are my own.
---
Click on image below for more Valentine's Day goodies!
Chocolate Sweet Potato Hearts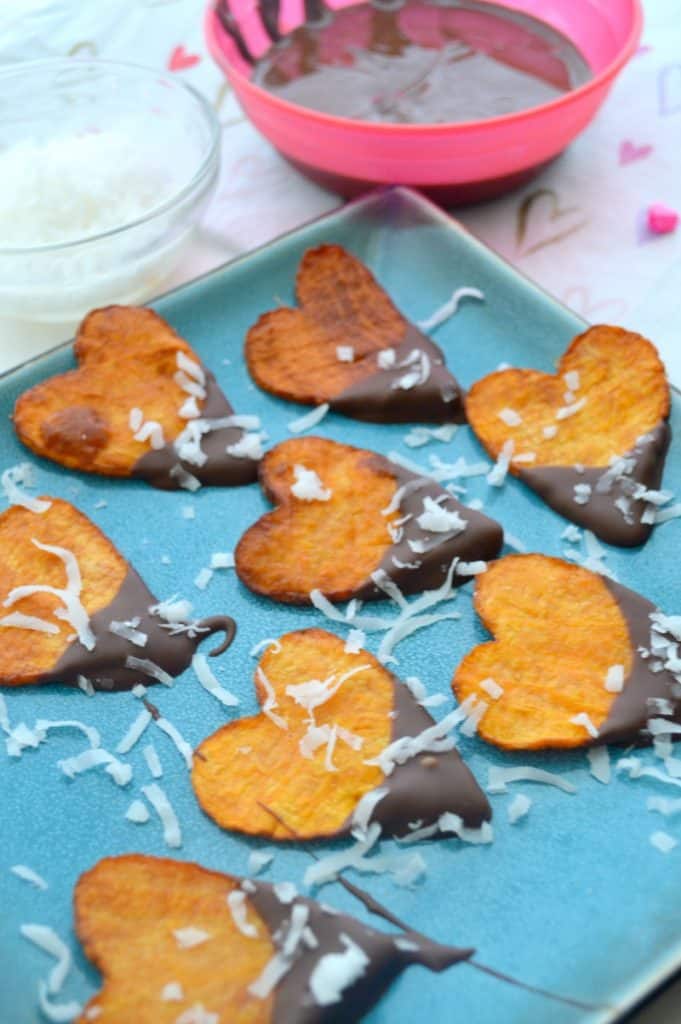 Free Valentine's Day Printable