Looking for an easy no-bake fall treat? The cheesecake pumpkin dip can be enjoyed with cookies, pretzel, graham crackers or even apple slices! Scroll for the easy pumpkin cheesecake dip recipe!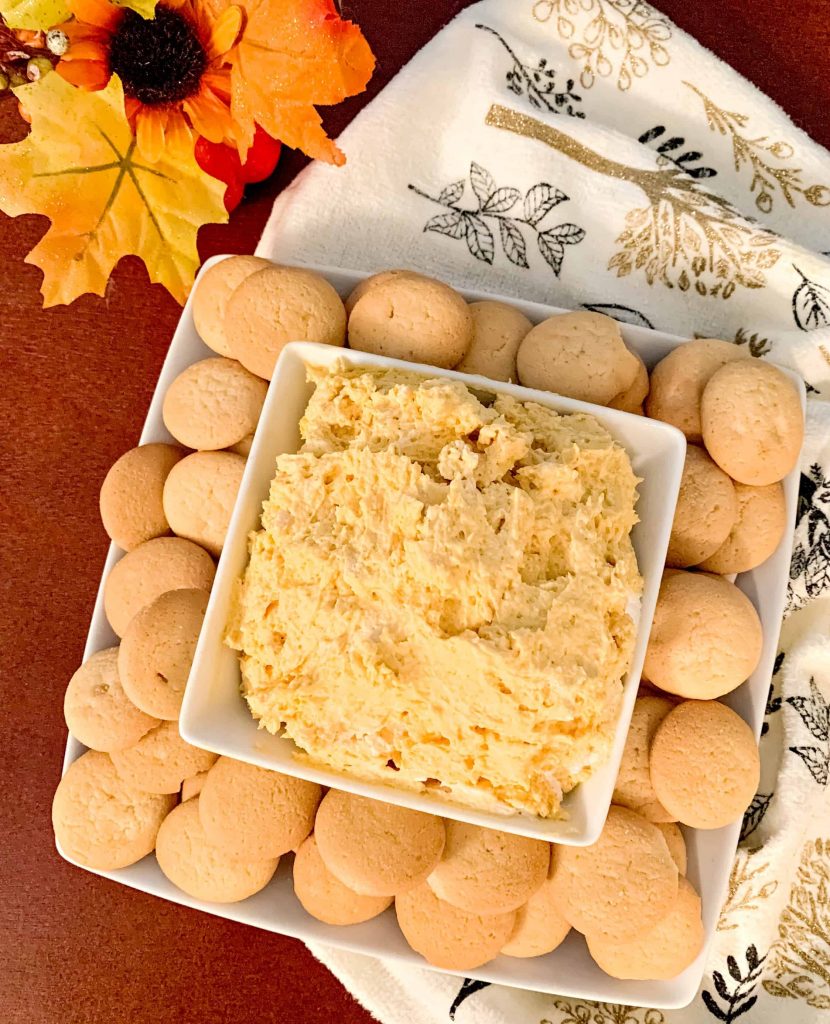 I'll be sticking to my low carb diet throughout the holidays and occasionally indulging in recipes like this pumpkin cheesecake dip. This easy and delicious pumpkin cheesecake dip makes a great last-minute treat to make and serve guests. All you need to make this pumpkin cheesecake dip is cool whip, cheesecake pudding mix, and pumpkin puree.
Keto Pumpkin Dip
If you want to stick to your keto diet then there are a few easy swaps you can make to keep the sugar amounts now. All you have to do is make these easy changes.
Use sugar-free Cool Whip
Use sugar-free Cheesecake pudding mix
Make your own keto graham crackers to dip in it
One question I get asked a lot is, "is cheesecake pudding mix keto-friendly?" No, it is not. Even the sugar-free mix has carbs in it, so be aware of that. The best way to make something taste like cheesecake and keep it low-carb is to just use real cream cheese.
As my recipe is right now, it isn't ket0-friendly. This is a cheat recipe with lots of sugars and carbs, so please be aware of that.
Low-Carb Cheesecake Dip
Another way to turn my recipe into a low-carb recipe is to combine the pumpkin puree with 2 packages of cream cheese and a cup of heavy cream. Use an electric mixer to combine it until it's nice and fluffy!
If you want it thinner (and easier to dip) use less cream cheese or more heavy cream.
Food Dipping Ideas
There are so many things you can serve with it. This is a really popular recipe for fall and winter parties. Everyone loves to munch on it while they socialize.
Here are a few ideas of things you can serve on the table with it:
Vanilla wafer cookies
Graham Crackers
Gingersnap cookies
Biscotti
How To Store Pumpkin Cheesecake Dip
Since this has Cool Whip in it, you want to keep it refrigerated. Store it in a sealed container in the refrigerator for up to 3 days. This does not freeze very well. I don't recommend trying to store it in the freezer.
Easy Pumpkin Cheesecake Dip
This easy and delicious pumpkin cheesecake dip is so easy to make that even the kids can help make it! Here's the entire recipe.
Ingredients
• Cool Whip
• 1 Package Cheesecake Pudding Mix
• 1 Can Pumpkin Purée
• Cookies for Dipping
Directions
1. Take your container of Cool Whip & your can of Pumpkin Purée and pour them into a large mixing bowl.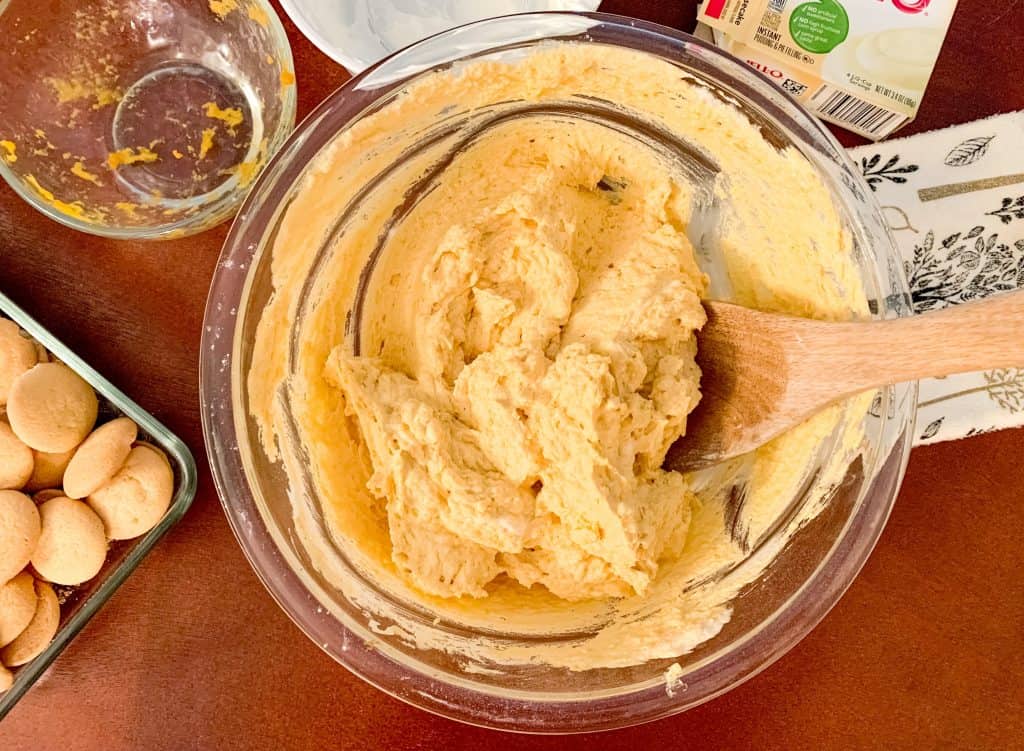 2. Mix everything together really well. You want it to have a really creamy and smooth consistency at this step.
3. Take your packet of Cheesecake Pudding Mix and add it to your large bowl.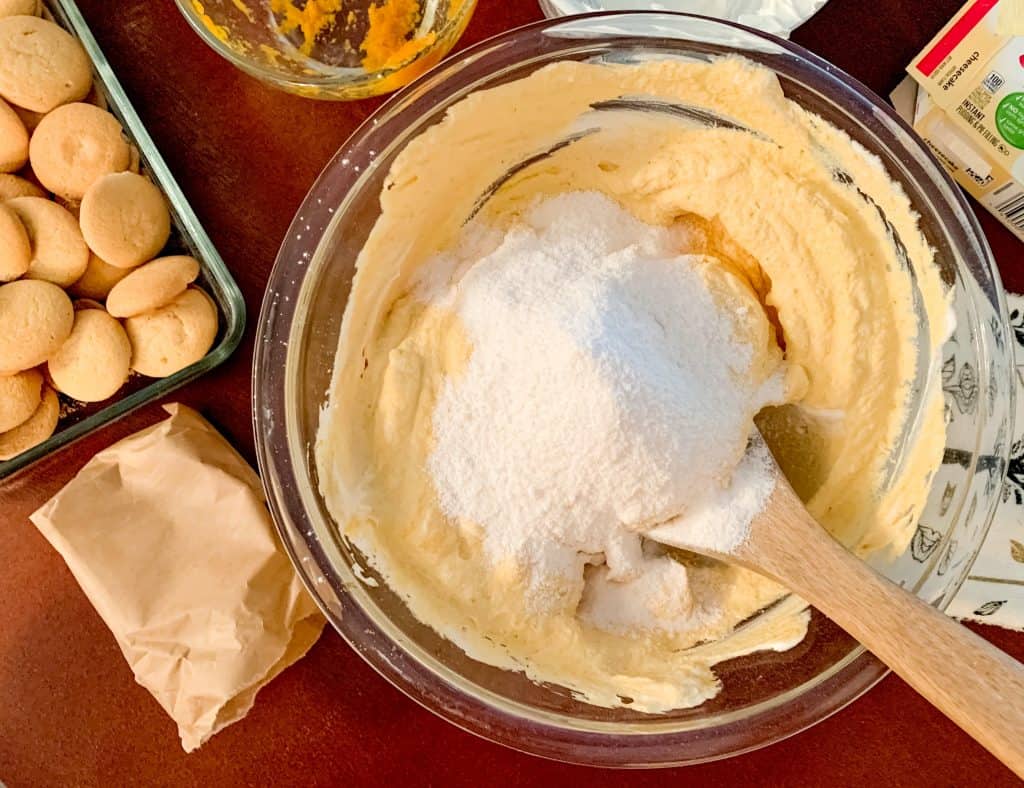 4. Mix this all together.
You don't need an electric mixer, you can mix this all with a wooden spoon. An electric mixer does make the job a whole lot easier though.
Pin for later!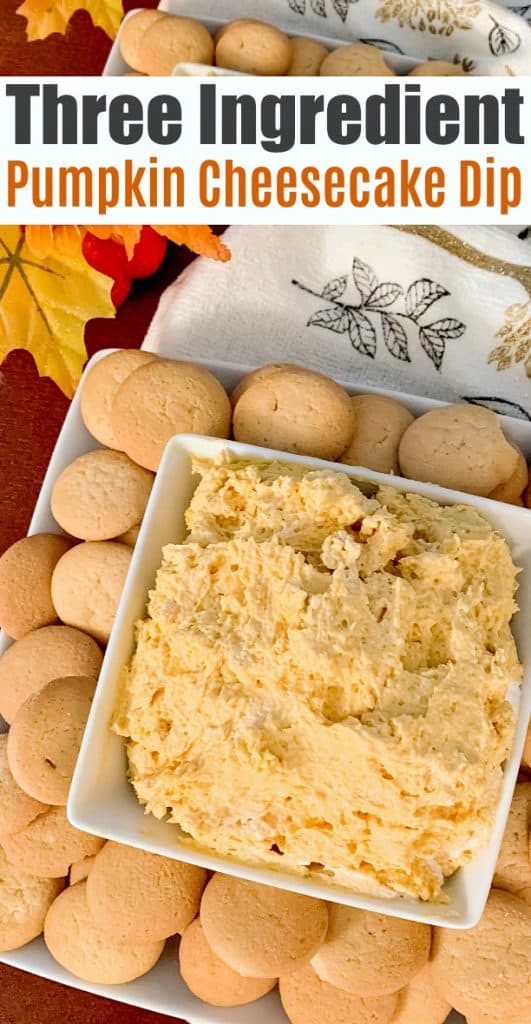 No-bake desserts like this one are perfect for all your fall gatherings!
More Fall Dessert Ideas
If you enjoyed this recipe, then here are some more fall baking ideas you should try next.
For more easy recipes for fall click here and visit my Fall Favorites board on Pinterest.