Every time I head out to buy some Christmas gifts I'm distracted by anything girly for Olivia. It can be stuffed animal, dolls or these girls Christmas outfits at T.J. Maxx. I can barely keep my focus and always end up spending way more on her first Christmas gifts than I intended to. After five boys can you blame me? I just can't believe in a few months I'll have another girl and I know she'll get some good use out of all of the outfits I'm buying now.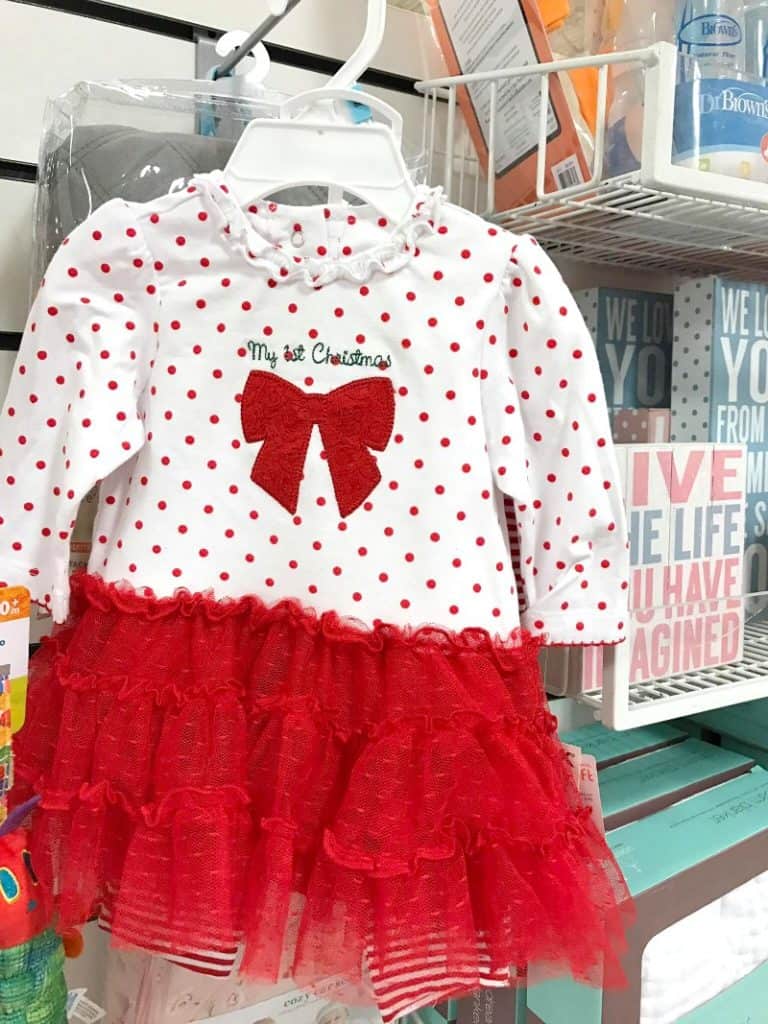 A little burgundy can easily be used as Christmas outfit too!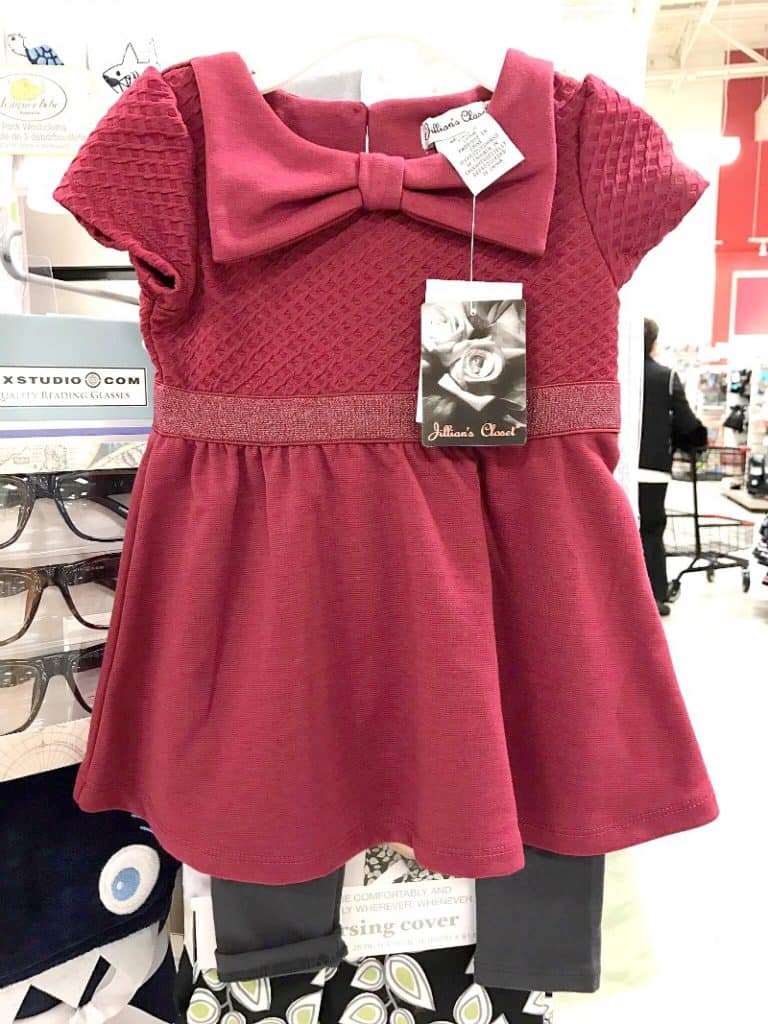 The selection of girls Christmas outfits at T.J. Maxx where so cute but they also had outfits that were a little dressier and would be perfect for the holidays as well. If want to make them more festive you can add a pop of red with a headband like this one or shoes like these.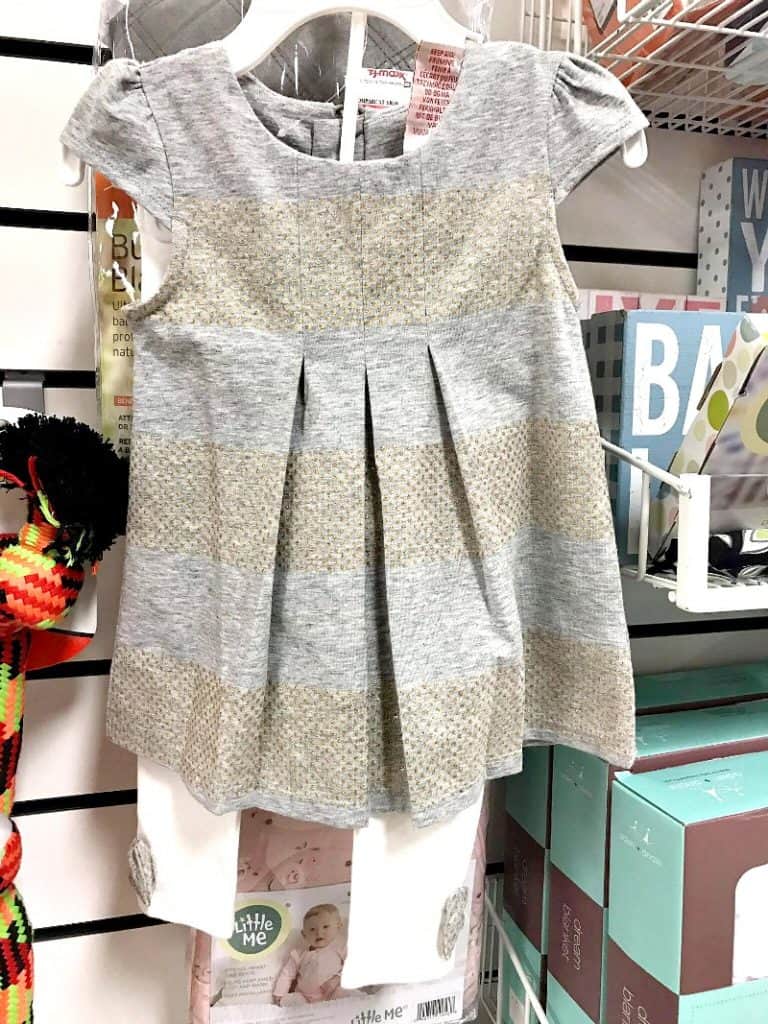 This outfit was on clearance for about $7 and it does look a little summery but I bet it would look great with a dressy jacket like this one that I bought at Target.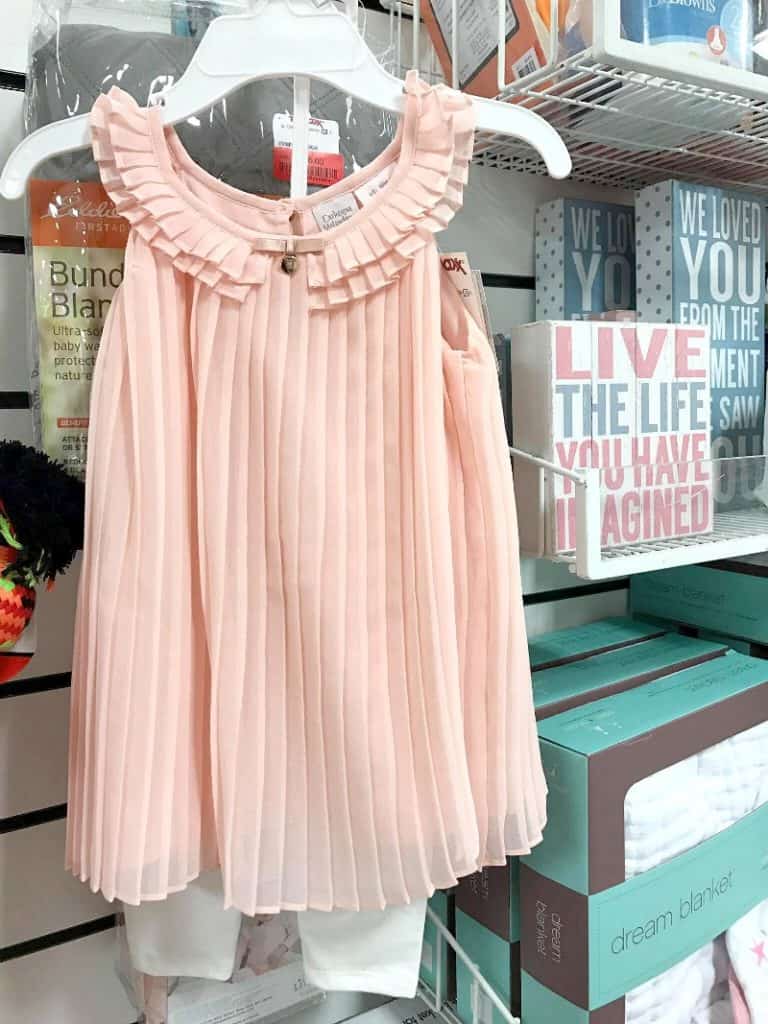 This sweater dress looks way better in person and the crown would make it perfect for pictures!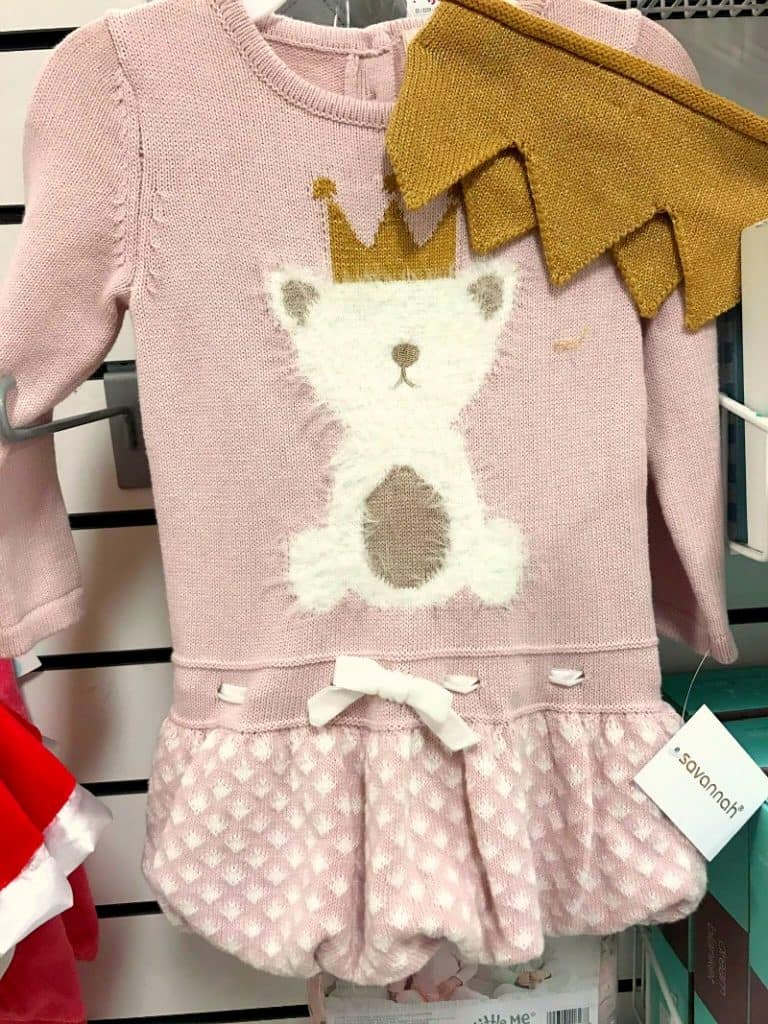 I got ended up buying Olivia an all beige dress with a fur trim collar (not shown here because I want to take pictures of her in it), beige opaque tights and silver ballerina shoes. For Christmas Eve she'll wear a My First Christmas outfit or pajama that will match with Joseph (if I can manage to find a matching pair). I'm not to fussy about their Christmas Eve outfit because I want them to be comfy and able to play with their gifts. These girls Christmas outfits at T.J. Maxx have the perfect balance!
Where are you guys shopping for Christmas outfits?