This delicious Keto Ground Beef Florentine Scramble is quick and to make! Serve for breakfast or even dinner!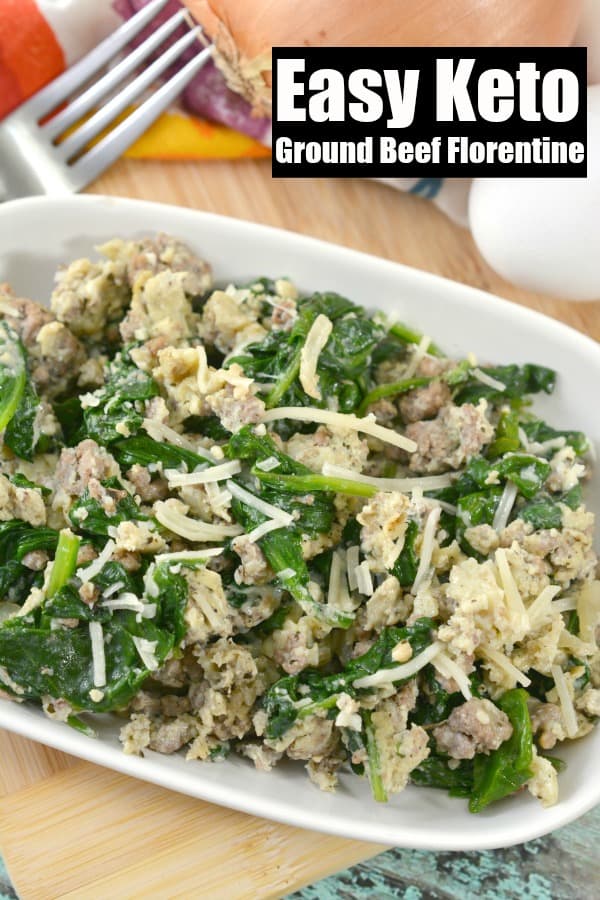 My weight loss has come to a temporary stall. Not stressing it too much since it was Halloween and my birthday yesterday. I actually kept all my meals low-carb but I couldn't resist sneaking in a few candies and drinks. Now that the weekend is here I'm going on plan out all of next week's meals. It really is the best way to ensure you stay on track!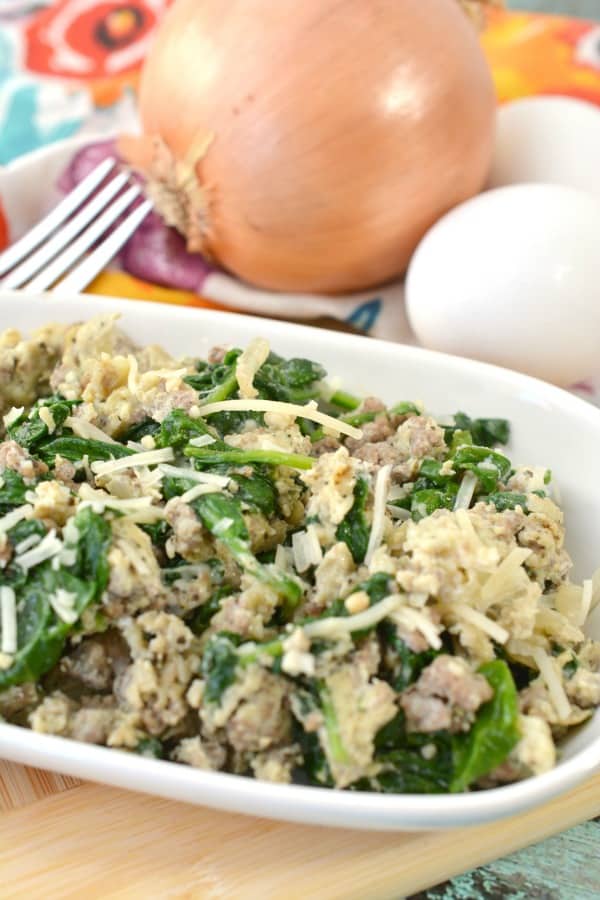 These keto ground beef recipes are great for dinner and breakfast! Try this keto ground beef florentine, it's a great way to start your day with lots of energy and it'll keep you feeling full!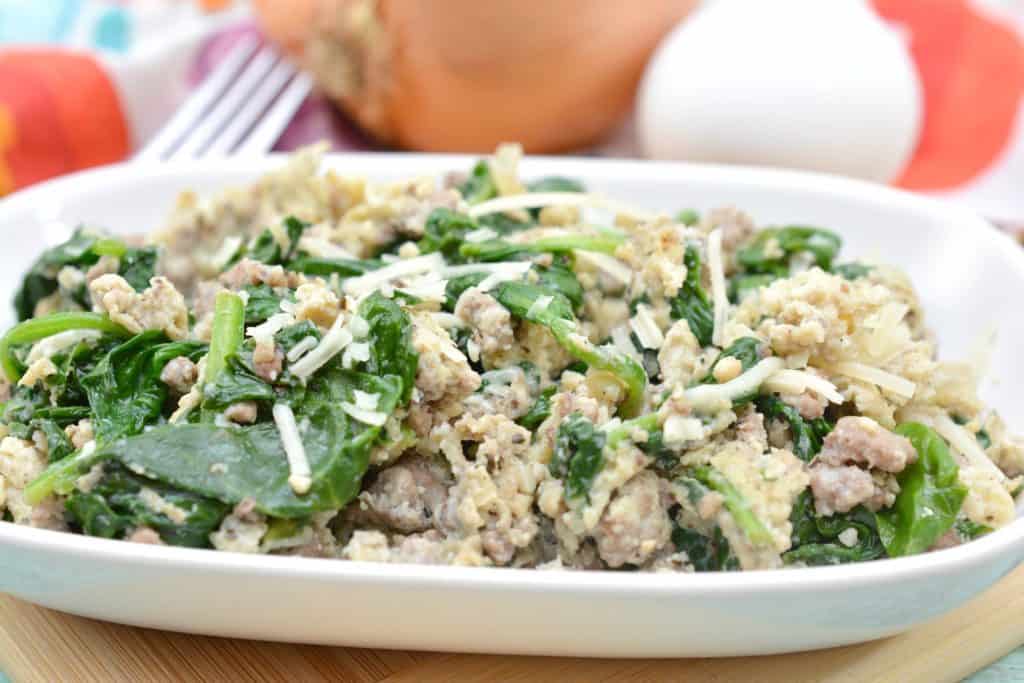 If you're looking for more easy to make Keto recipes try this easy to make Keto pizza casserole, this four-ingredient chicken pizza crust, or this keto bolognese sauce!
Keto Ground Beef Florentine Scramble
Serves 4
Ingredients:
8 oz. Ground Beef
4 Large eggs
1 tbsp. Olive oil
4 c. Baby spinach
1 c. Chopped onion
3 Cloves minced garlic
1 tsp. Basil
4 tbsp. Parmesan cheese
Salt and pepper to taste
Instructions:
Heat the olive oil in a skillet over medium-high heat.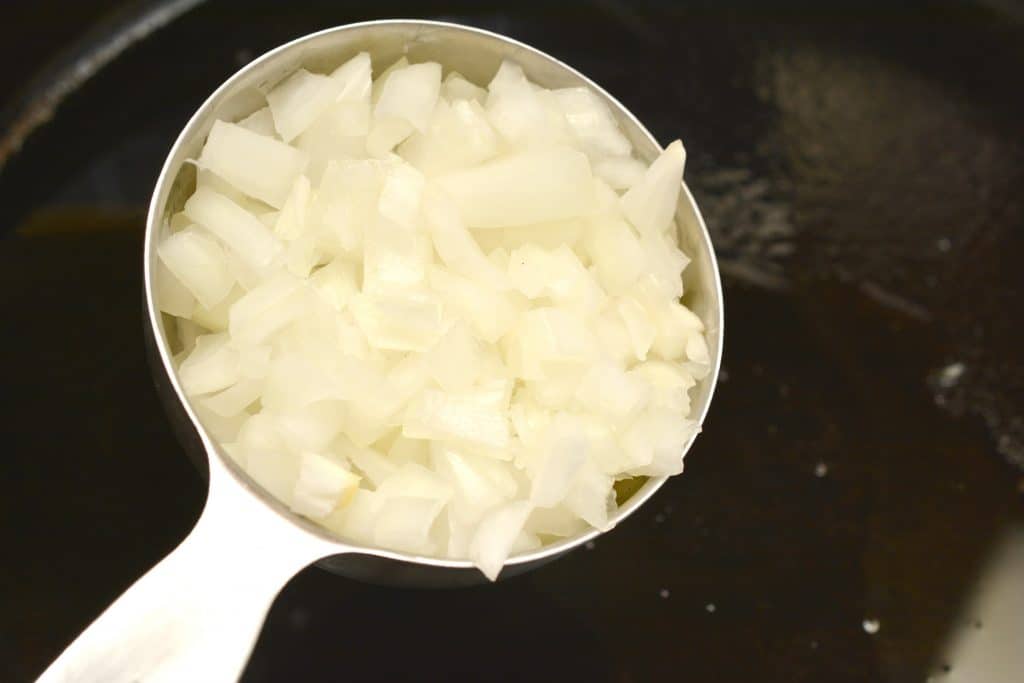 Once the oil is heated, add in the chopped onion and cook for 2-3 minutes until they begin to soften and turn brown.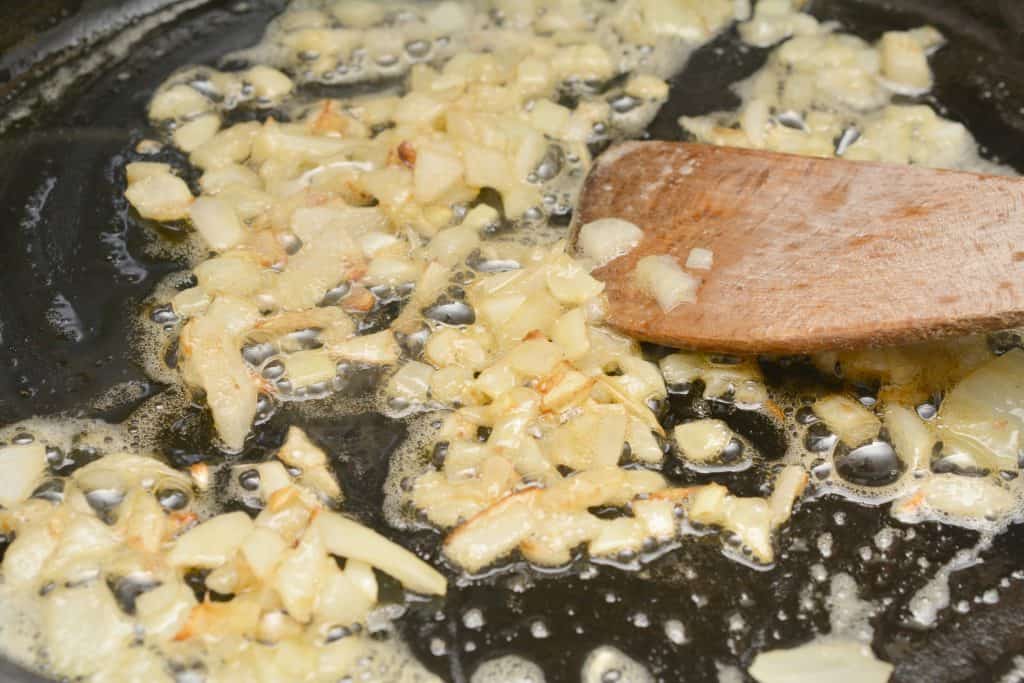 Add the ground beef into the skillet with the onions, and stir to combine. Continue to cook and stir until the ground beef is browned completely.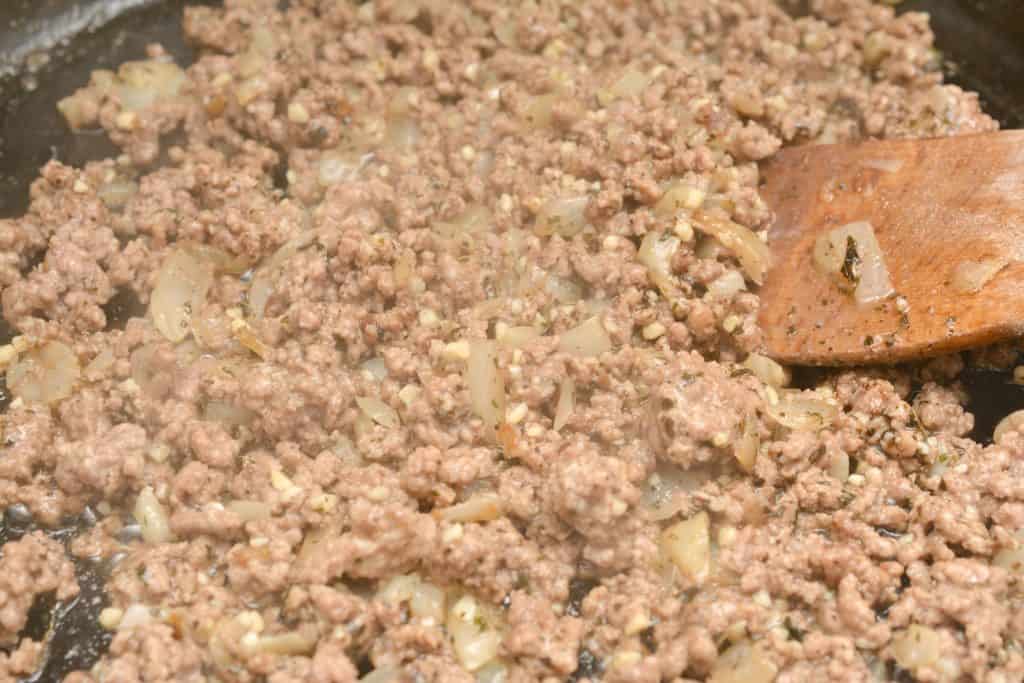 Mix in 1 teaspoon of basil, and add salt and pepper to taste.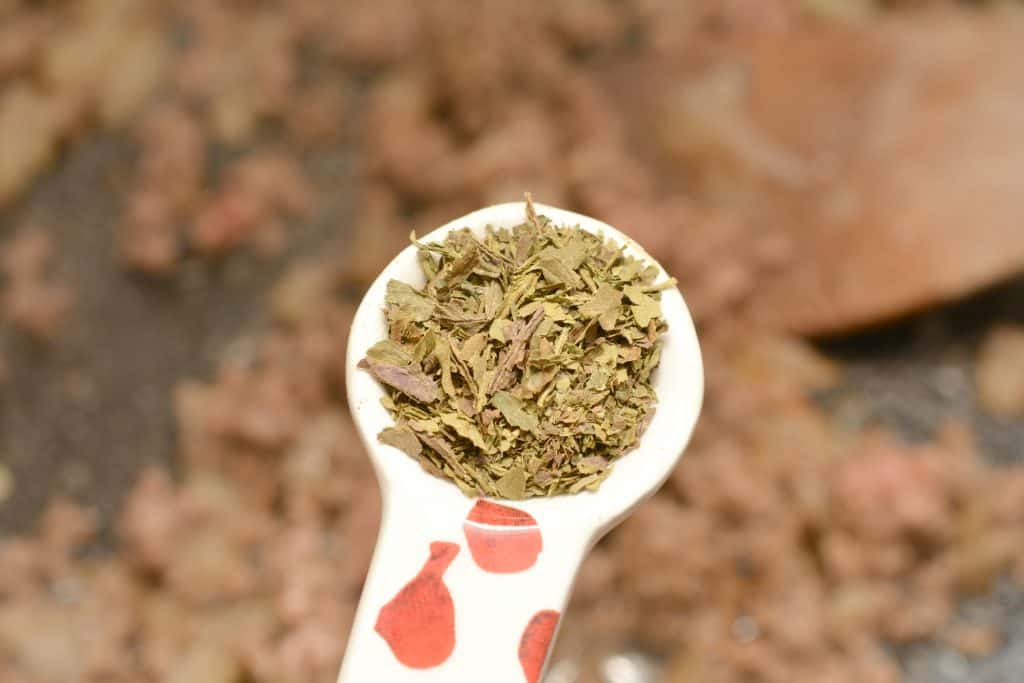 Stir in 4 cups of baby spinach. Continue to stir it into the mixture until the spinach has just wilted.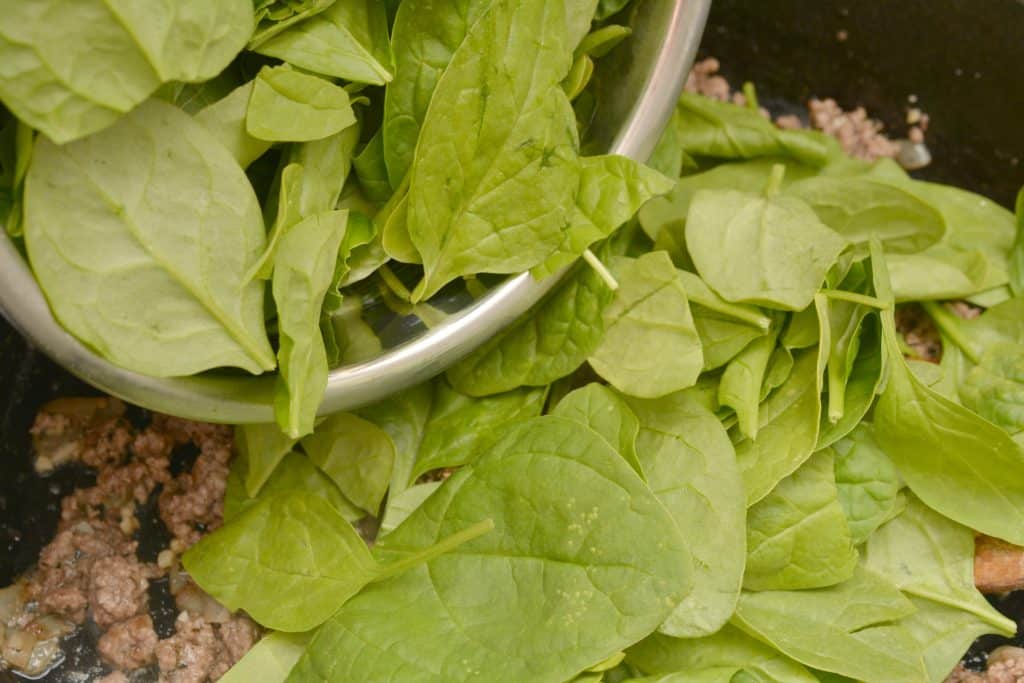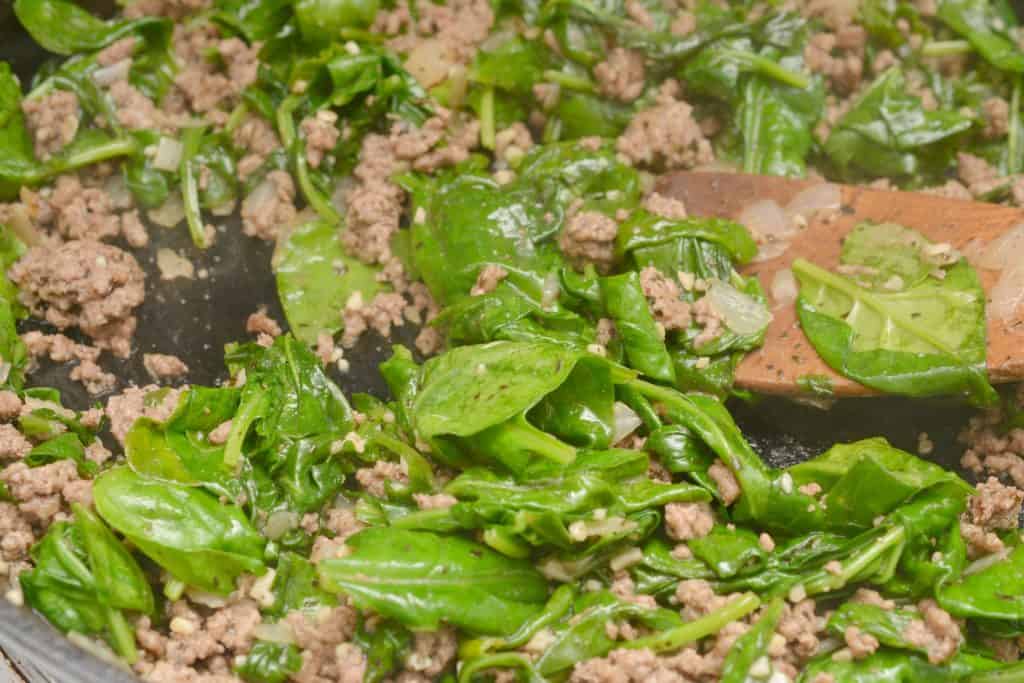 Pour 4-5 beaten eggs over the mixture in the skillet, and scramble until cooked through.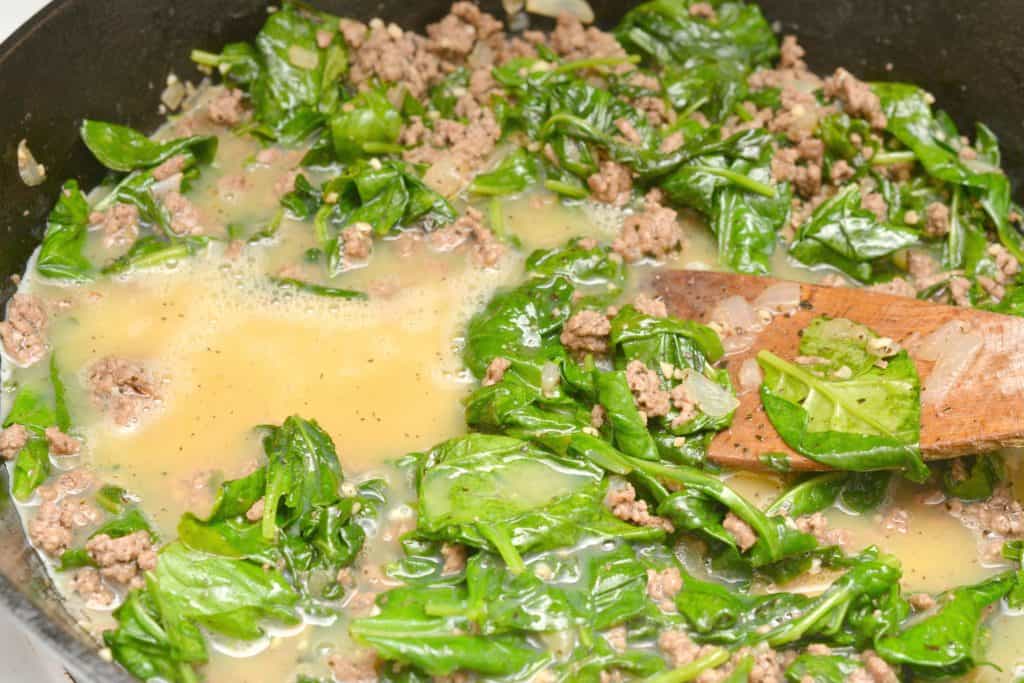 Portion out the ground beef florentine scramble, and top each of the 4 portions with 1 tablespoon of Parmesan cheese.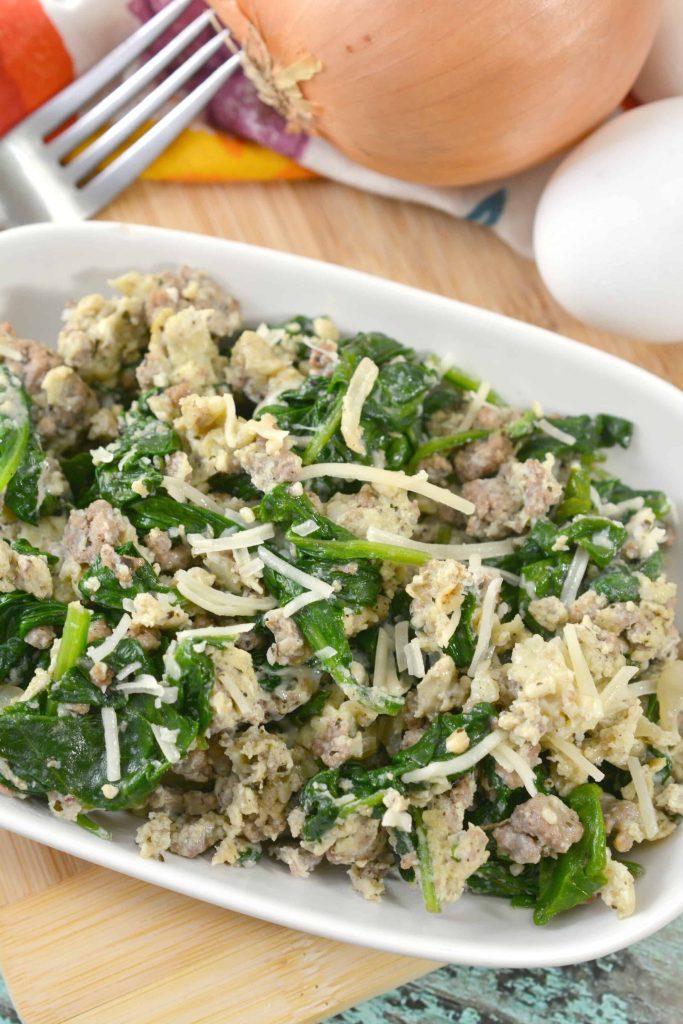 Pin for later!