These patriotic red, white & blue cookie bars are the perfect festive recipe to make with the kids! Scroll down for the easy cookie bar recipe!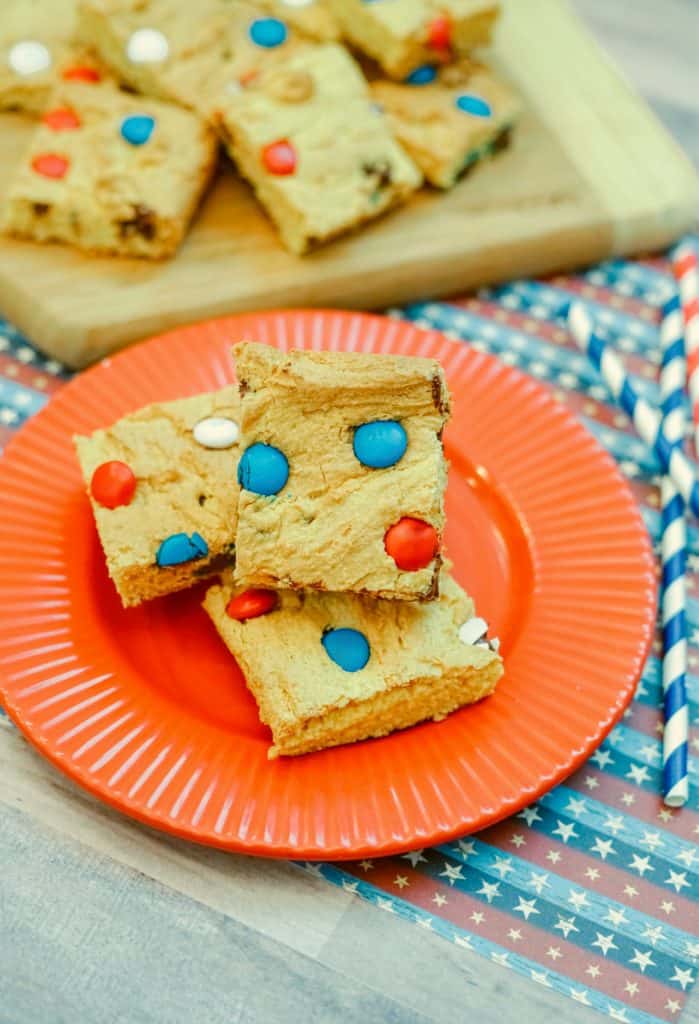 Today is the official last day of school! In just a few days Robert will be graduating from middle school, and Joseph is starting his summer school pre-k program. Last year at this time we were preparing to move for the first of three times in less than five months. To say it was exhausting is an understatement.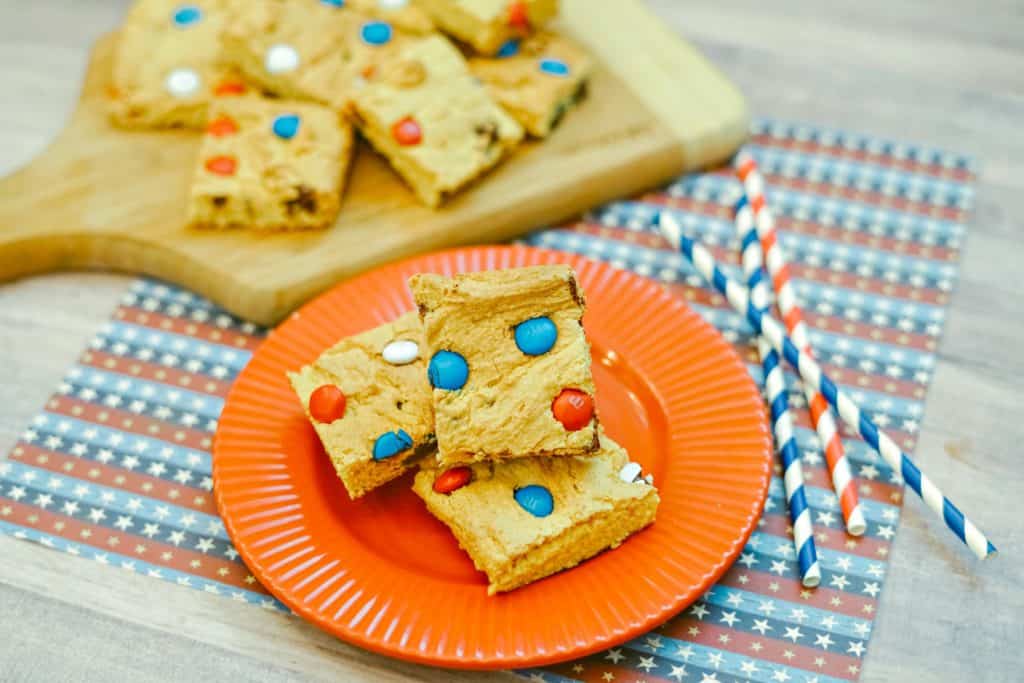 To kick off the long Memorial Day weekend and the beginning of what I hope will be a fun and relaxing summer I decided to make these red white and blue cookie bars.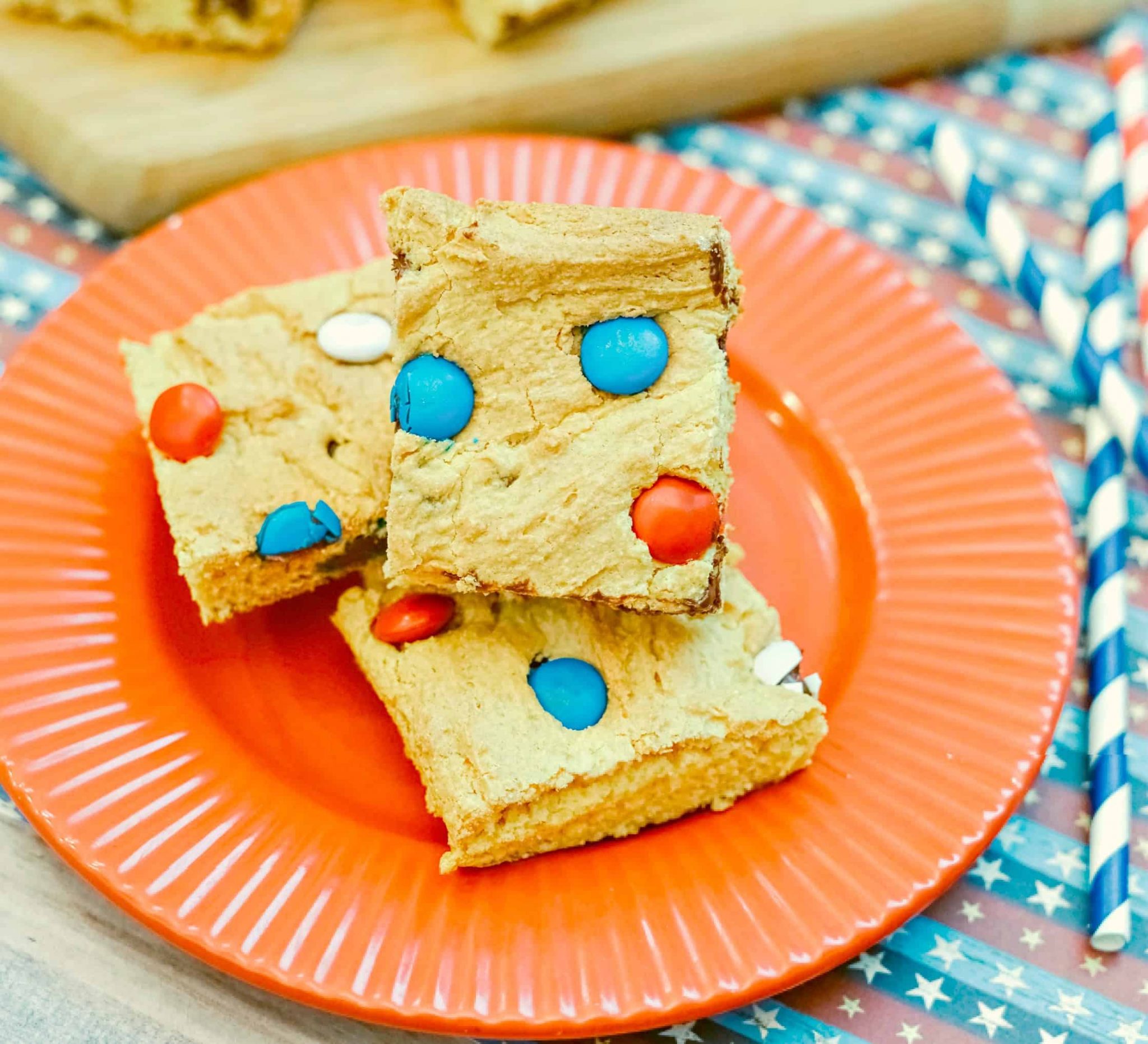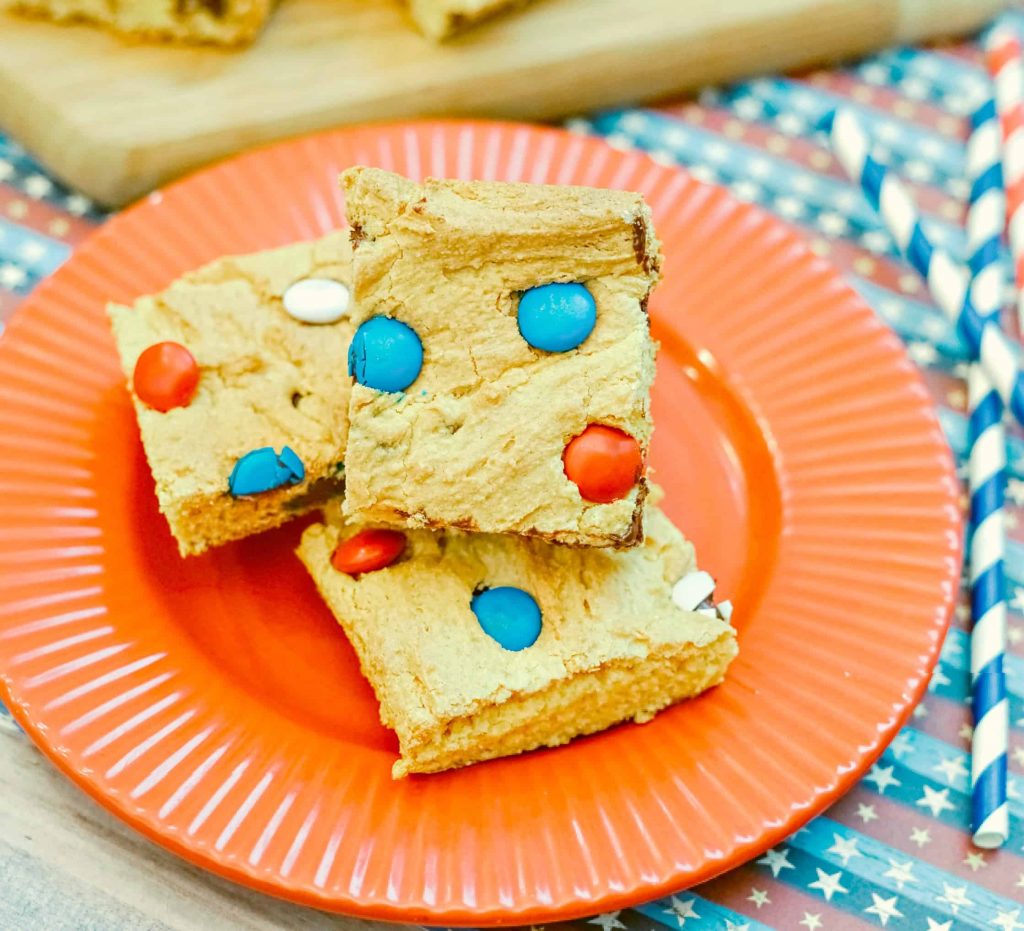 I try to avoid baking too much during the summer but these cookie bars are pretty easy to prep and make and Joseph and Olivia love to help cook! Last time they helped me make this mermaid cookie dip, these cake mix strawberry cookies and stay tuned because I promised them they'd help me make energy balls!
More Recipe's You'll Love:
Easy Christmas Tree Pastries
Individual Pineapple Upside Down Cake
To make these cookie bars all you'll need is a yellow cake mix, and the ingredients to make it, vanilla pudding, chocolate chips, and red, white and blue chocolate candies. The perfect treat for the fourth of July too!
You can also easily customize these cookie bars by adding sprinkles, your favorite candies or even chocolate and marshmallows for S/mores cookie bars!
RED WHITE & BLUE COOKIE BARS
Ingredients:
Box yellow cake mix
1 Box instant vanilla pudding
Cup water – 1/4
Vegetable oil – 3/4 Cup
2 Eggs
Chocolate chips – 1 Cup
Red White & Blue M&M's – 1 Cup
1 Preheat your oven to 350 degrees.
2 Then combine cake mix, pudding, water, vegetable oil & eggs in large bowl.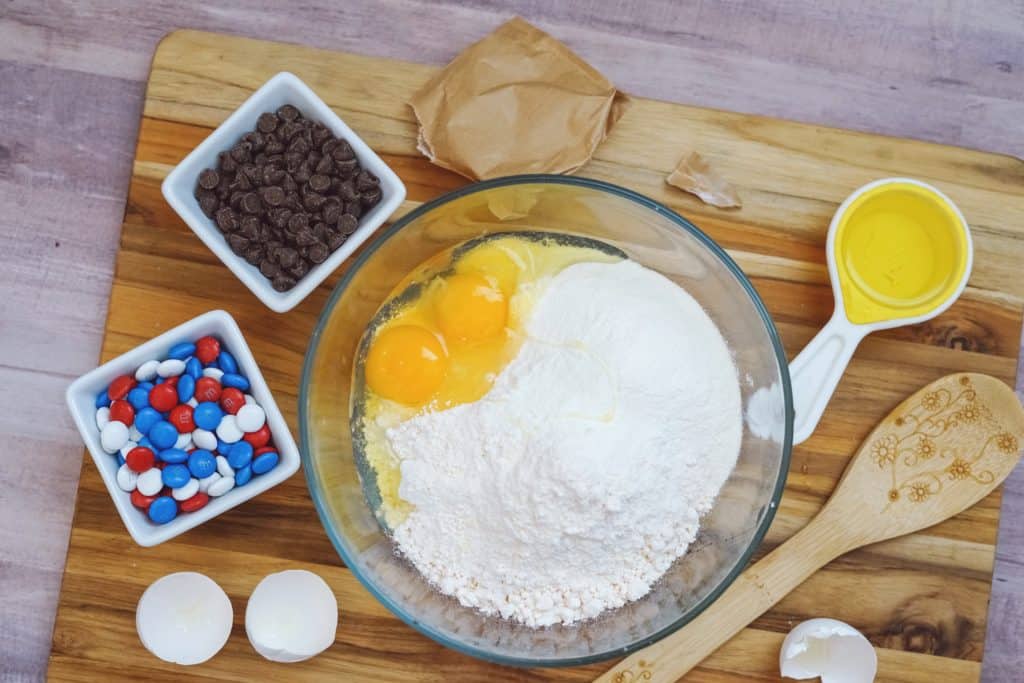 3 Mix well!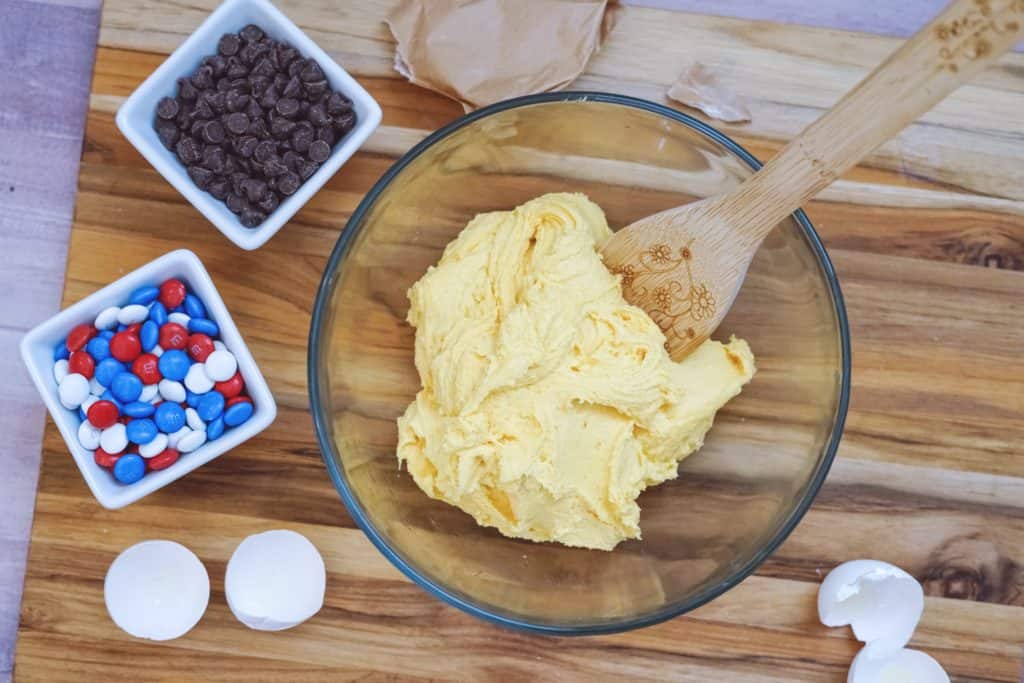 4 Add your chocolate chips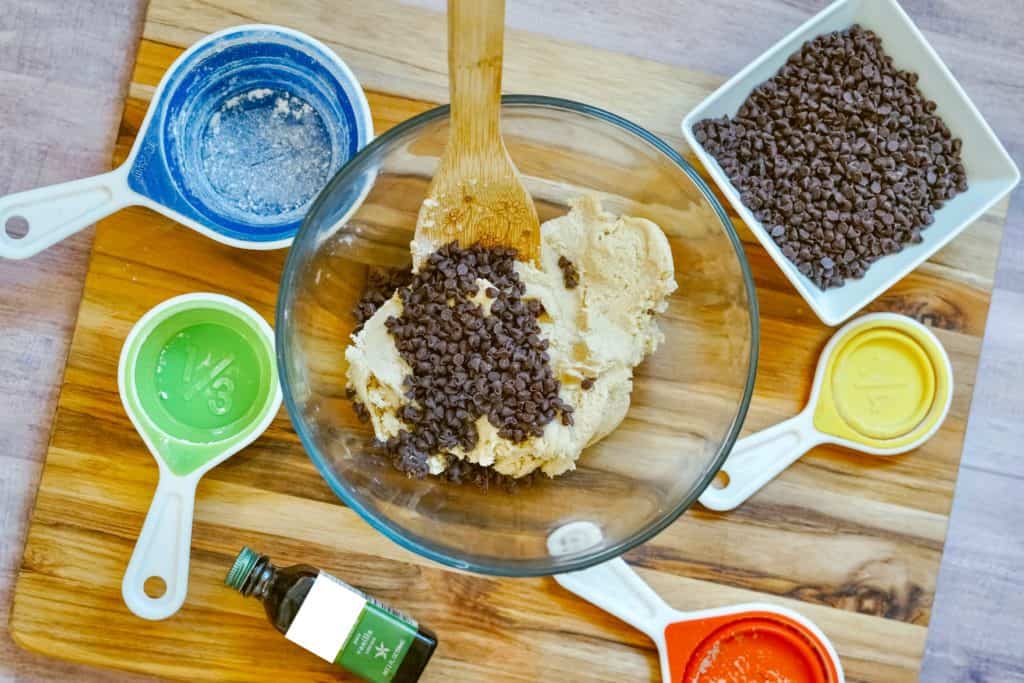 5 Add candy
6 Mix Well.
7 Pour the batter (it's going to be thick) into a greased 9×13 pan or use a silicone baking dish as I did!!! Silicone works wonders when it comes time to remove the bars from the baking dish!!!
8 Bake your bars for 20 minutes.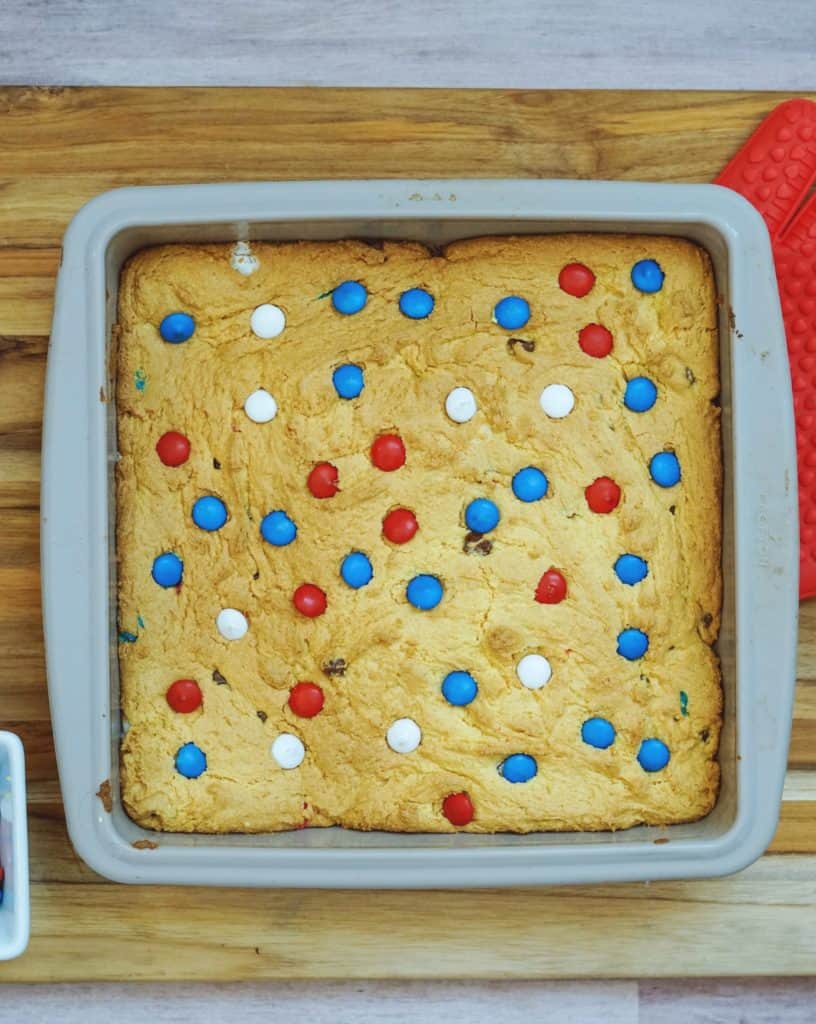 9 Remove from oven and let them cool.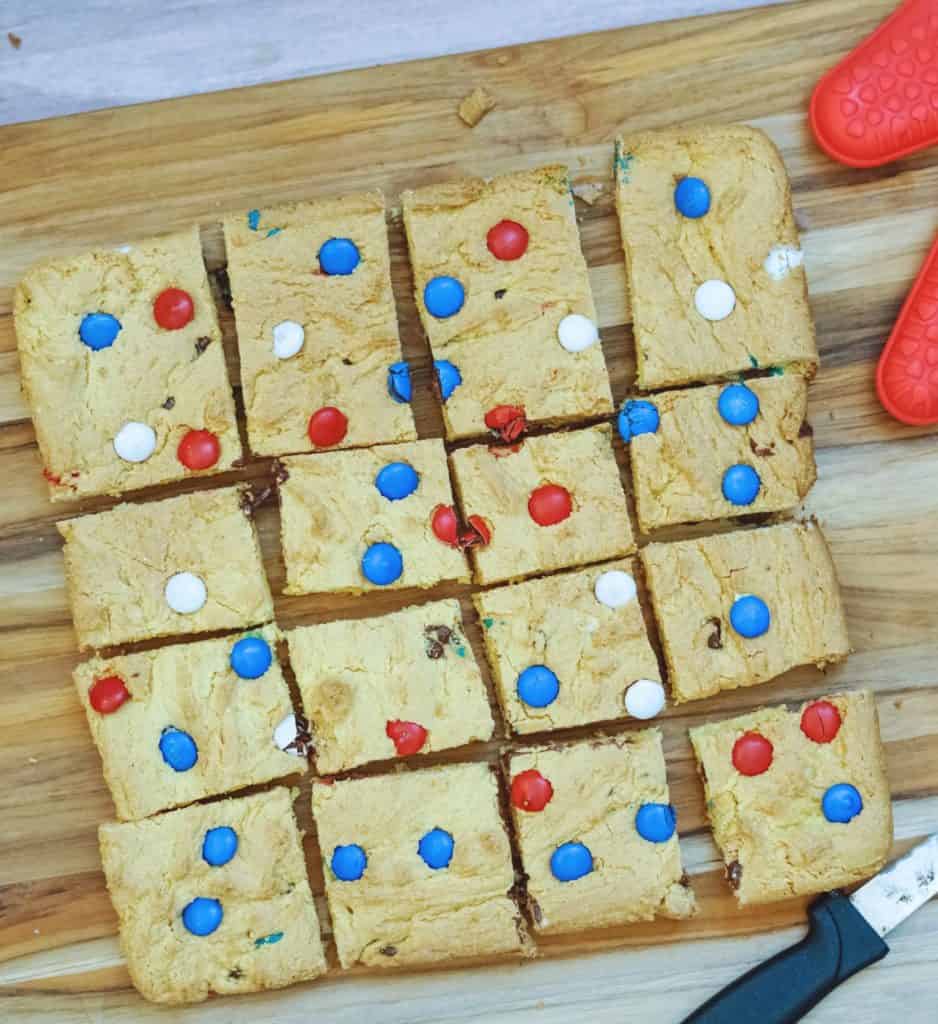 10 Cut into squares.
11 Serve & enjoy!
Pin for later!
Follow me on Pinterest for more kid-friendly recipes!