This cantaloupe tequila spritzer is the perfect cocktail that's delicious and refreshing! Scroll down for the super easy recipes you'll be serving all summer long!
This summer is going by so fast! In less than four weeks my kids will be headed back to school and Joseph will be officially in Kindergarten! The few weeks I have left will no doubt be busy but I do plan on trig to squeeze in some much needed down time with friends and family.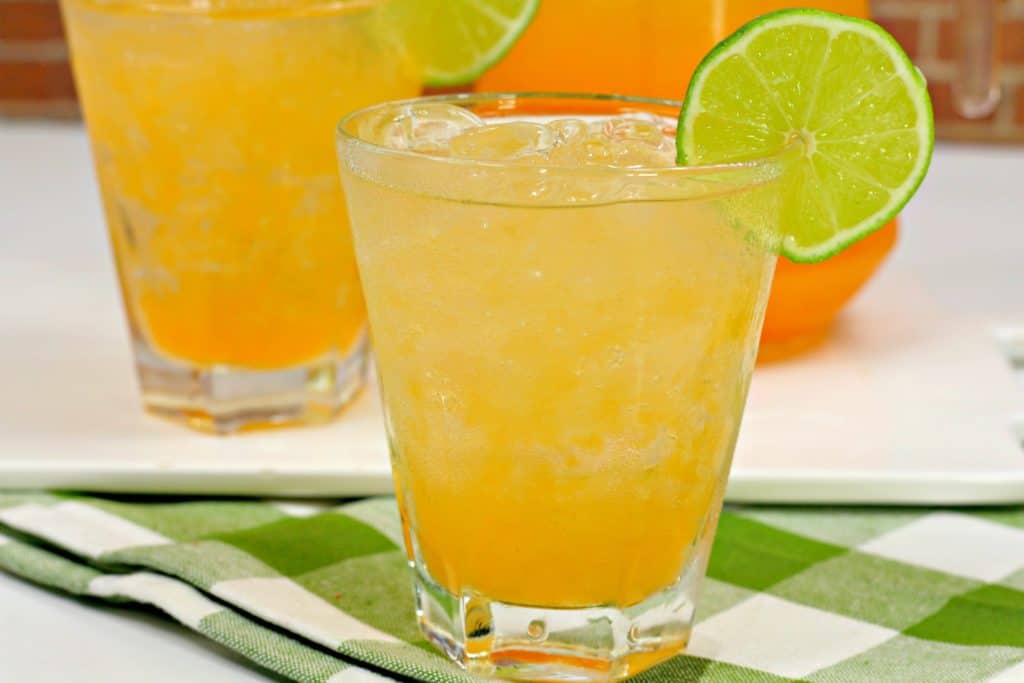 We've actually spent the majority of the summer sick. First, we had a cold that lasted what seems like forever and then we had a stomach bug that everyone including myself got. With a large family like mine, it takes a lot longer to really get rid of any slight cold or illness that we get.
Now, that we're finally feeling better we can get back to enjoying the summer and I'll be sipping on this cantaloupe tequila spritzer! Right now I'm using glasses like the ones above but I just ordered these along with this mixing glass both of which are inexpensive and perfect for entertaining!
More Recipes You'll Love:
Frozen Rose Wine Slushie
Watermelon Wine Spritzer
This spritzer is perfect for the hot summer days and the addition of cantaloupe give this spritzer a sweet touch that screams summer!
Serve with tortilla chips and guacamole, avocado chips or this shrimp cocktail!
Cantaloupe Summer Tequila Spritzer
Ingredients:
4 oz cantaloupe puree
1 lime, juiced
1/2 oz simple syrup
1 oz tequila
1 oz citron vodka
club soda
ice
Directions:
Place your cantaloupe chunks in a blender and pulse on puree until completely blended.
Pour the cantaloupe puree in strainer.
Discard the pulp
Place the cantaloupe puree juice, lime juice, simple syrup, tequila, and citron vodka in a cocktail shaker.
Fill a glass with ice and pour the cantaloupe mixture over.
Top with club soda.
Garnish as desired.
Makes 1 cocktail
Pin for later!