This post is sponsored by Tyson Foods Inc, but the content and opinions expressed here are my own.
I can't believe we're almost in October. Halloween is just around the corner! These super easy to make Halloween chicken nugget spider bites are the spookishly perfect for after school!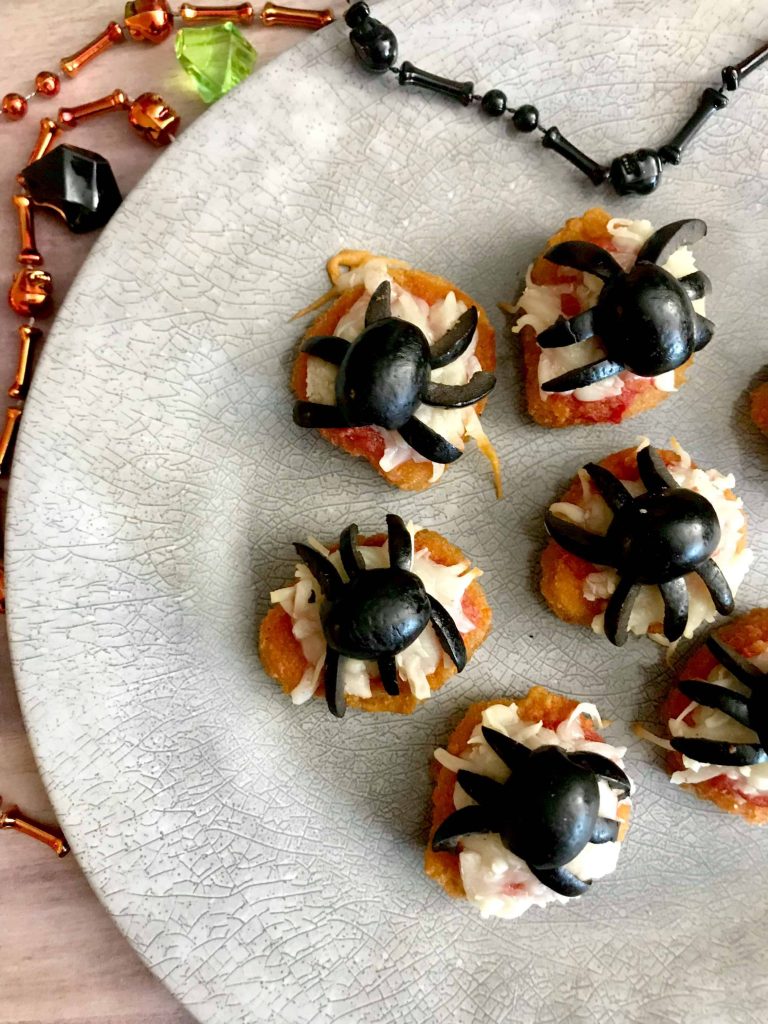 I don't know about your kids, but my kids LOVE chicken nuggets, specifically Tyson® Chicken Nuggets, and if it were up to them would have it for lunch and dinner every day!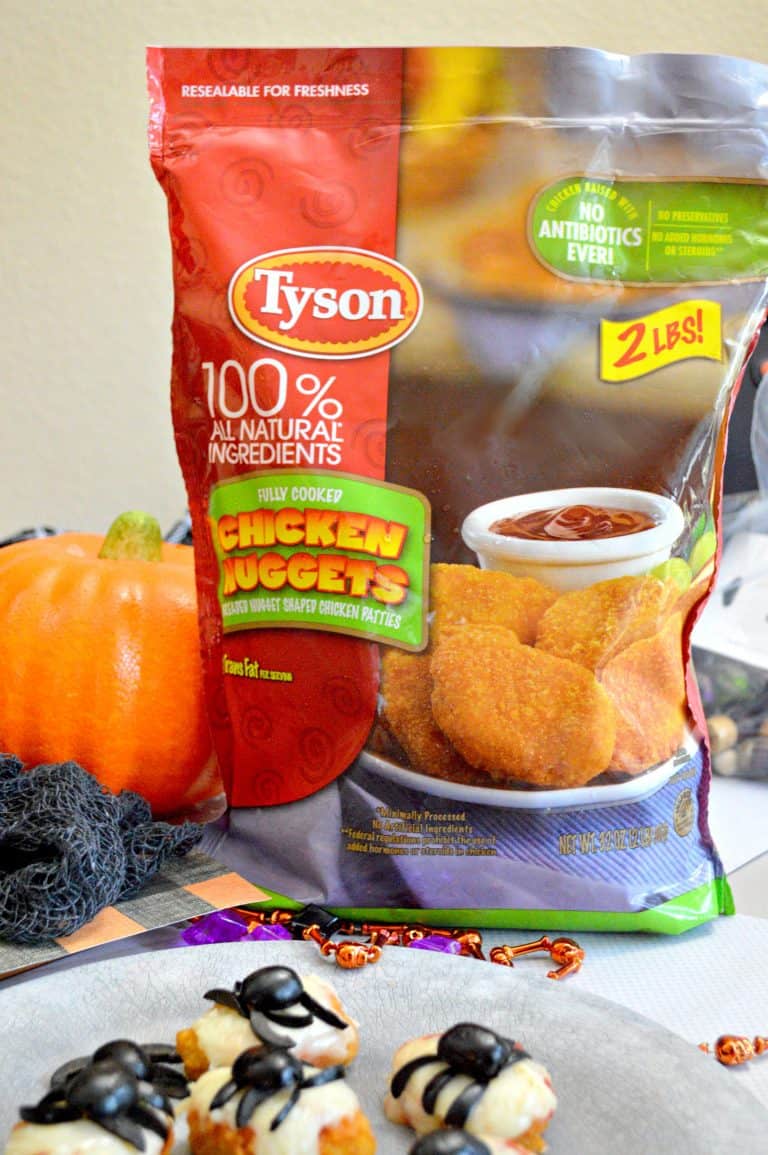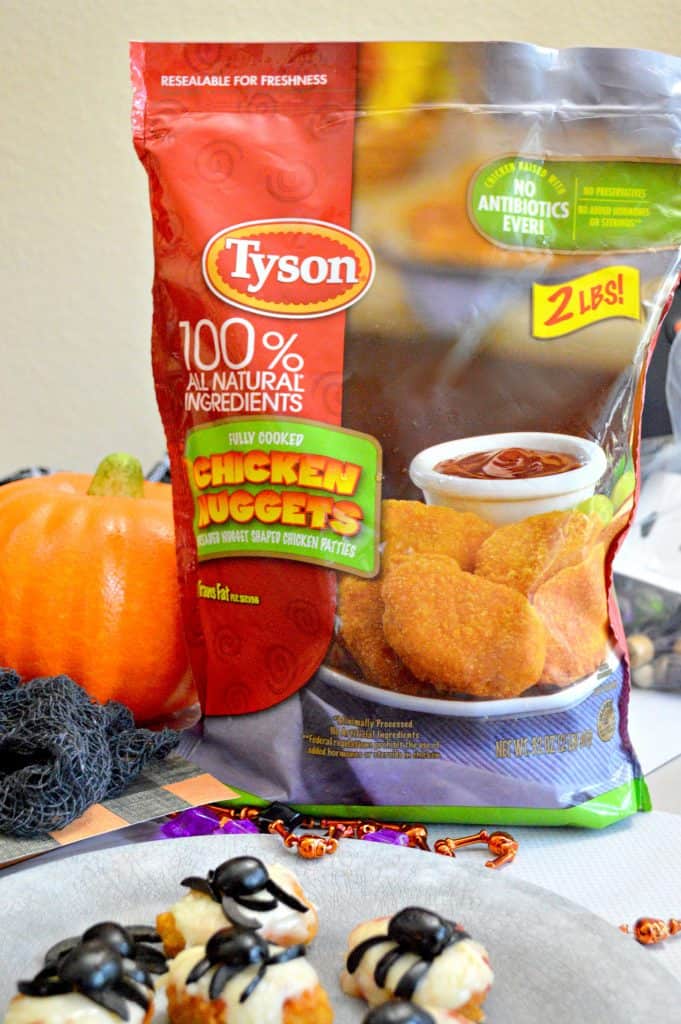 My birthday is November 1st, so I always start planning our Halloween festivities well in advance. We don't really do anything extravagant, but we always keep it kid-friendly, so this year Tyson® products are part of our celebrations!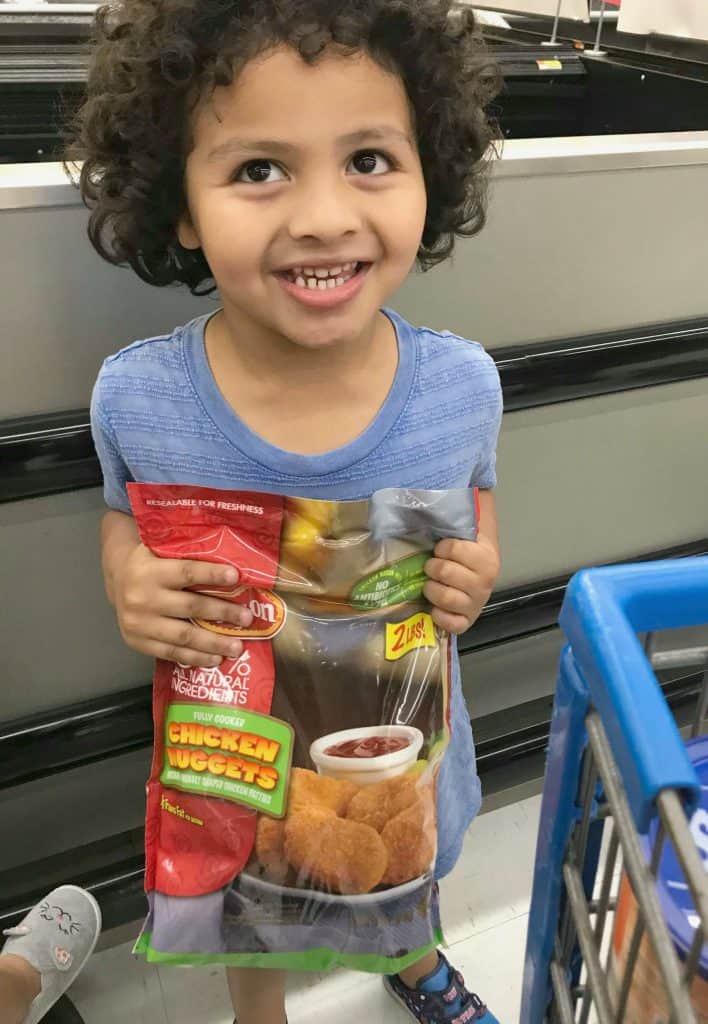 For Halloween this year, I decided to make these spider chicken nugget bites (recipe found here) using Tyson® Chicken Nuggets that we buy at Walmart. Speaking of Walmart, have you tried Walmart's pick-up service?  It's a total game changer in our house! Walmart's grocery pick-up has made this year Halloween prep so much easier!
All the ingredients for these delicious chicken nugget spider bites can be bought at Walmart via their grocery pick-up service!
Ingredients:
Tyson® Chicken Nuggets
Shredded mozzarella cheese
Tomato sauce
Black olives
Instructions:
Prepare Tyson® Chicken Nuggets as instructed.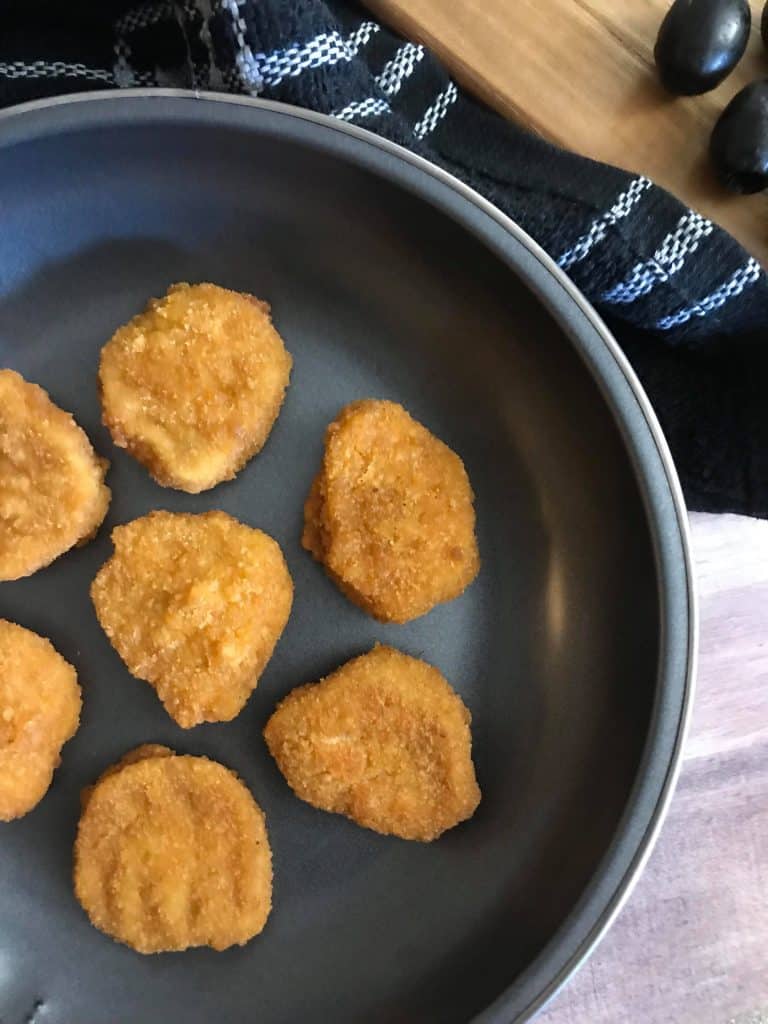 Add mozzarella cheese and tomato sauce over the nuggets before placing them in the oven.
Slice black olives in half for the spider body and place in the middle of each nugget.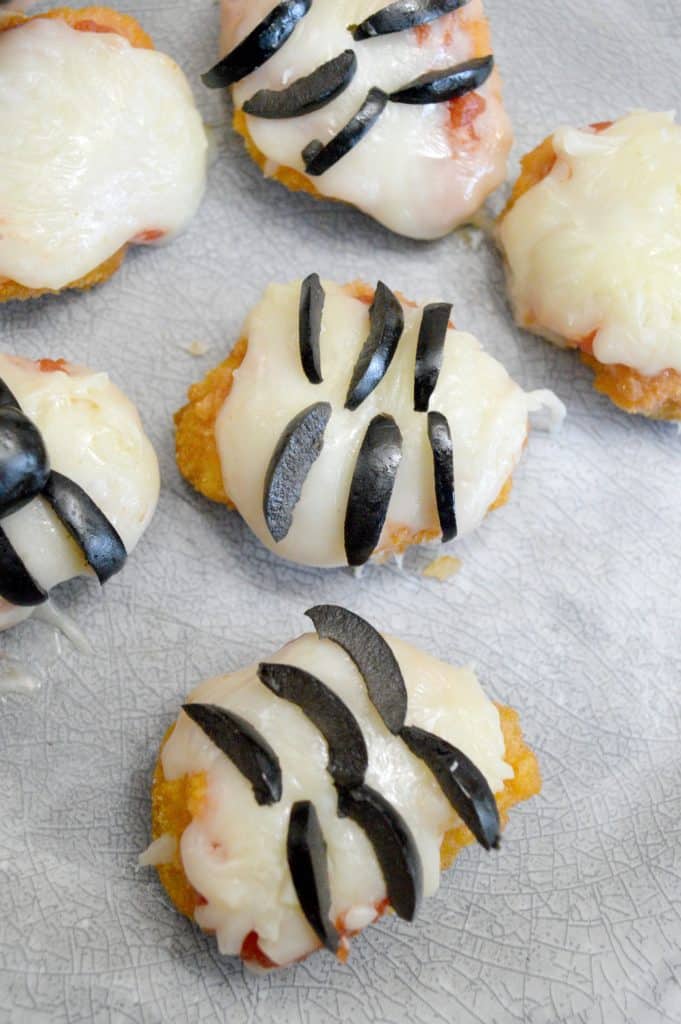 Now slice black olives into thin strips for skinny spider legs.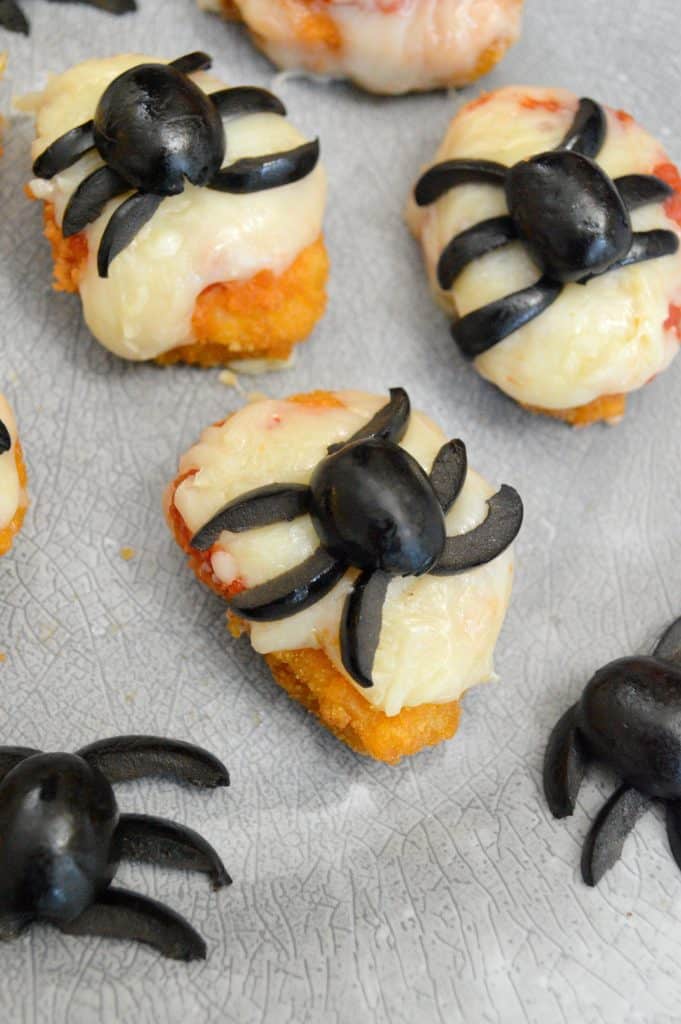 Serve these spider bites on their own or along with more olives, cheese, celery, and/or carrots!
Pin for later: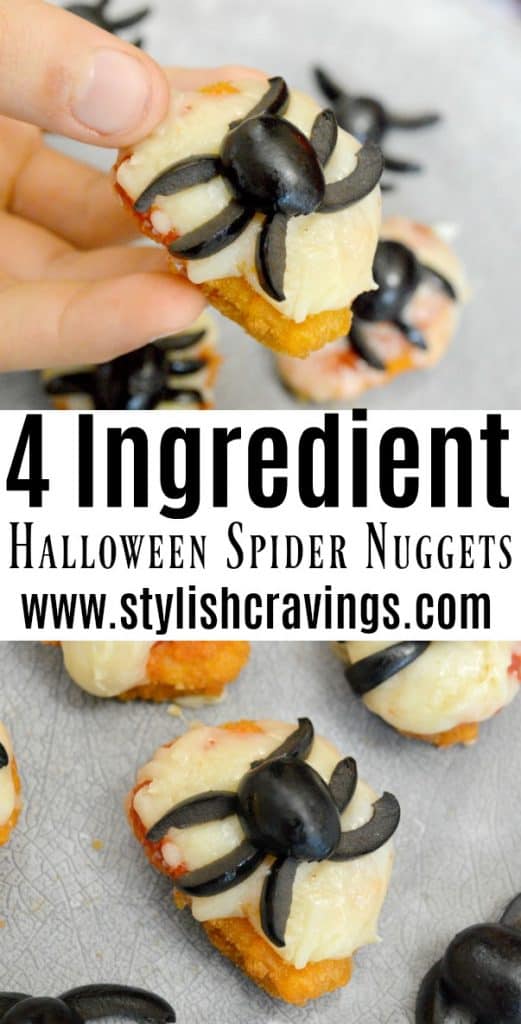 Reserve your Walmart grocery pick up today and prep for your Halloween celebration with Tyson® Chicken Nuggets, that are crispy on the outside and juicy on the inside, made with 100% all-natural* ingredients! For more spooky Halloween food ideas visit FeastOnFrightBites.com