This cheddar chicken broccoli casserole is perfect for an easy weeknight meal! Made with cheddar soup, milk, broccoli, rotisserie chicken and then topped with crunchy French fried onions, this casserole will be loved by everyone!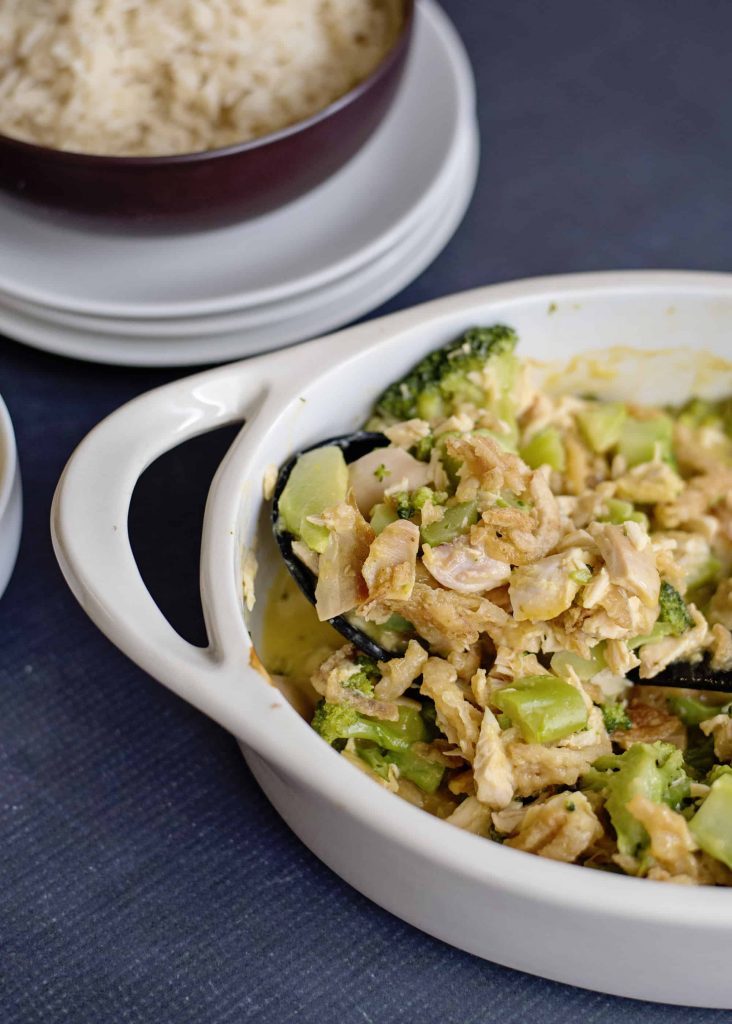 Now that the business of the holidays have slowed down a bit, I'm focusing on getting ready for a busy new year. There are lots of goals I have set for myself and one of them is to start meal planning again. I was pretty disciplined and meal planned most of the year but after our move, I kinda just stopped. Meal planning does take some time but the efforts are so worth it in the end!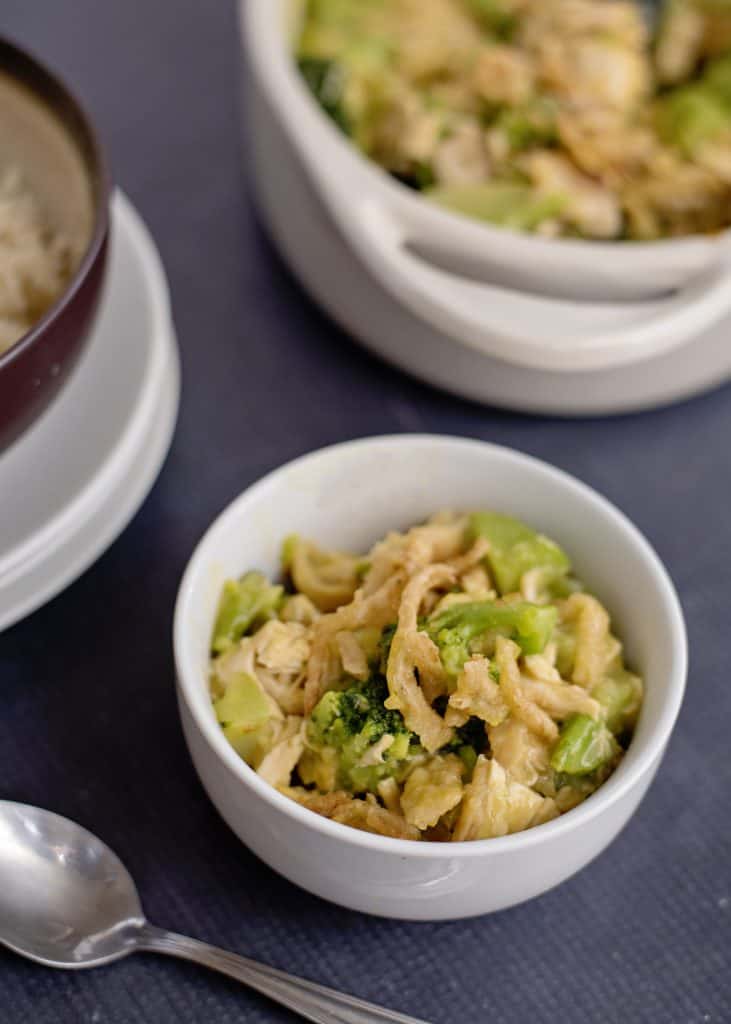 Easy casserole recipes like this easy cheddar chicken broccoli casserole are perfect for meal planning! Double the ingredients and you can pack for lunch or serve again with a salad for dinner.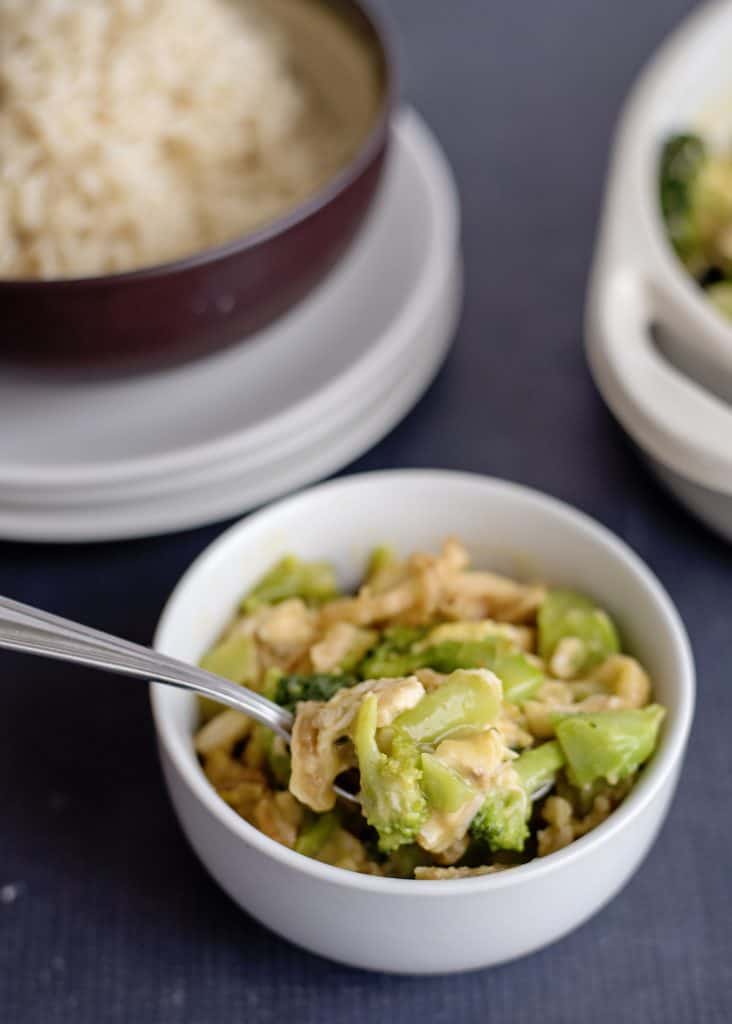 To make this delicious casserole recipe all you need is canned cheddar cheese soup, milk, broccoli, french fried onions, and rotisserie chicken. If you're looking to save time you can even use a shredded premade rotisserie chicken. Add a side salad and you've got a delicious meal in 30 minutes!
Cheddar Chicken Broccoli Casserole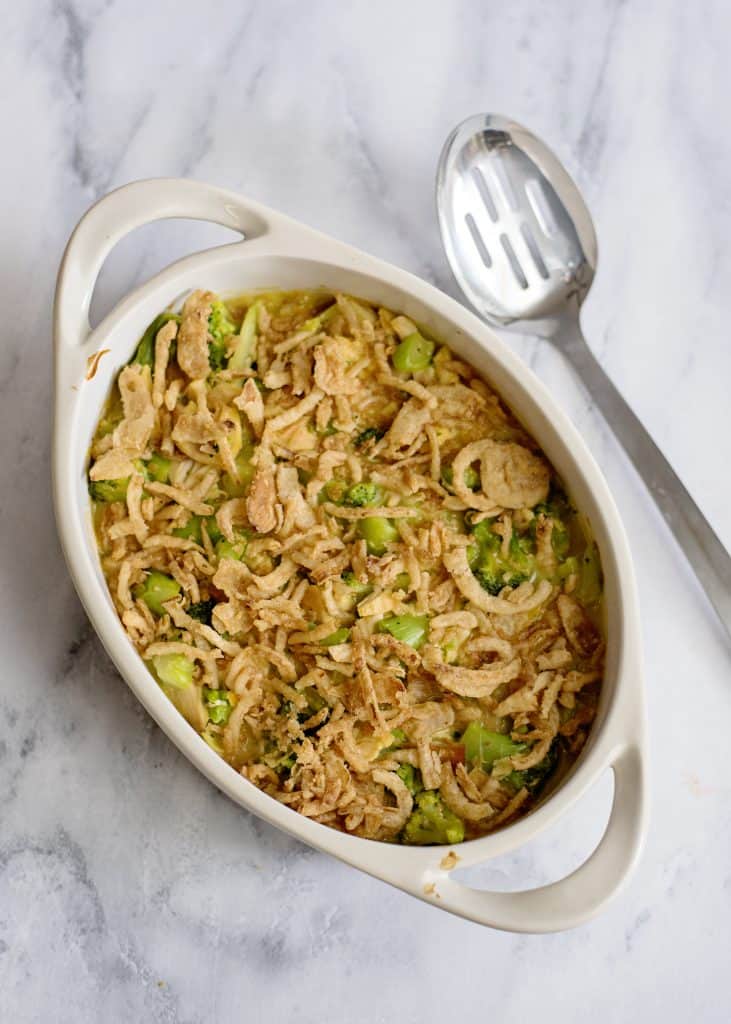 Another casserole recipe we love to make is this zucchini chicken casserole and this low carb pizza casserole that everyone loves!
Side salads we love:
Shaved Brussel Sprouts Salad With Bacon Vinaigrette 
Ingredients
– 10.5 oz. can of cheddar cheese soup
– ½ cup milk
– 16 oz. of cooked broccoli
– 1 can french fried onions (about 2 cups)
– 8 oz. cut up rotisserie chicken
Instructions
Preheat oven to 350 degrees and prepare a 2-quart casserole with non-stick spray.
In a medium bowl, mix together the soup, milk, broccoli, and chicken.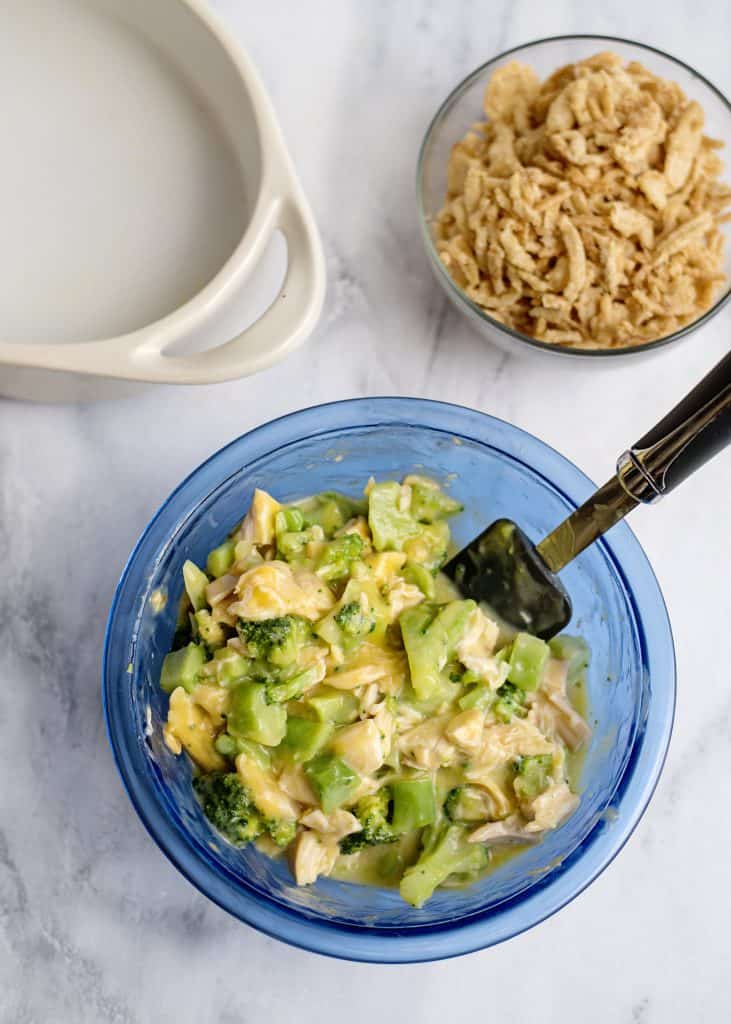 Pour into the 2-quart dish and bake for 25 minutes. Top the casserole with french fried onions and bake for another 5 minutes.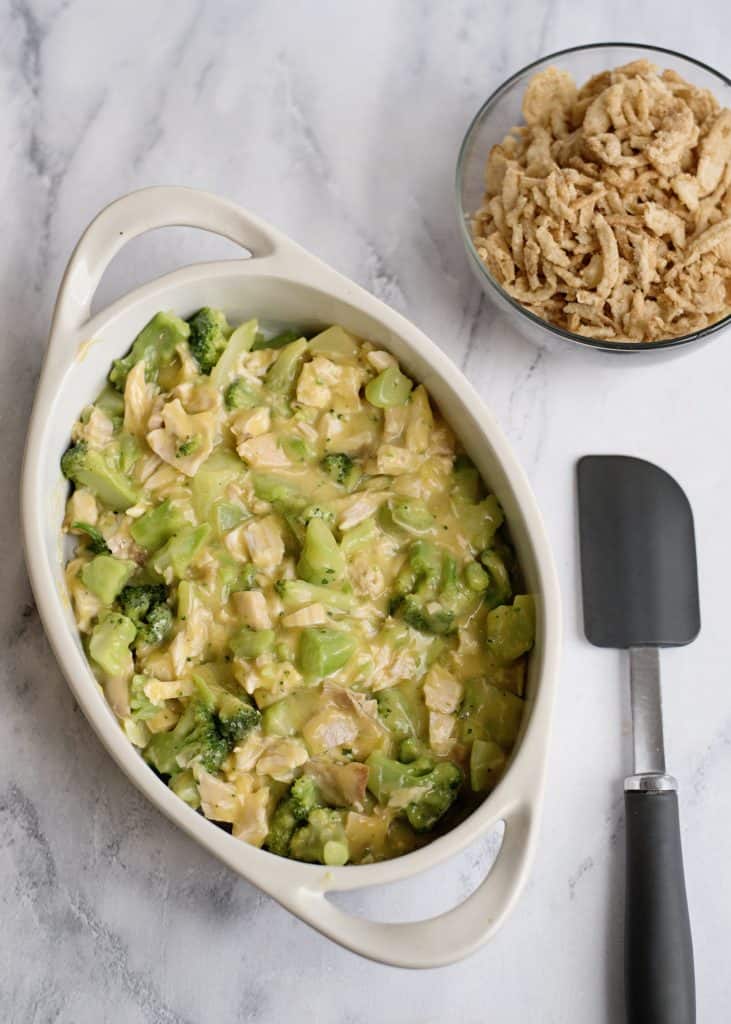 Easy side salads that pair well with this cheddar chicken broccoli casserole: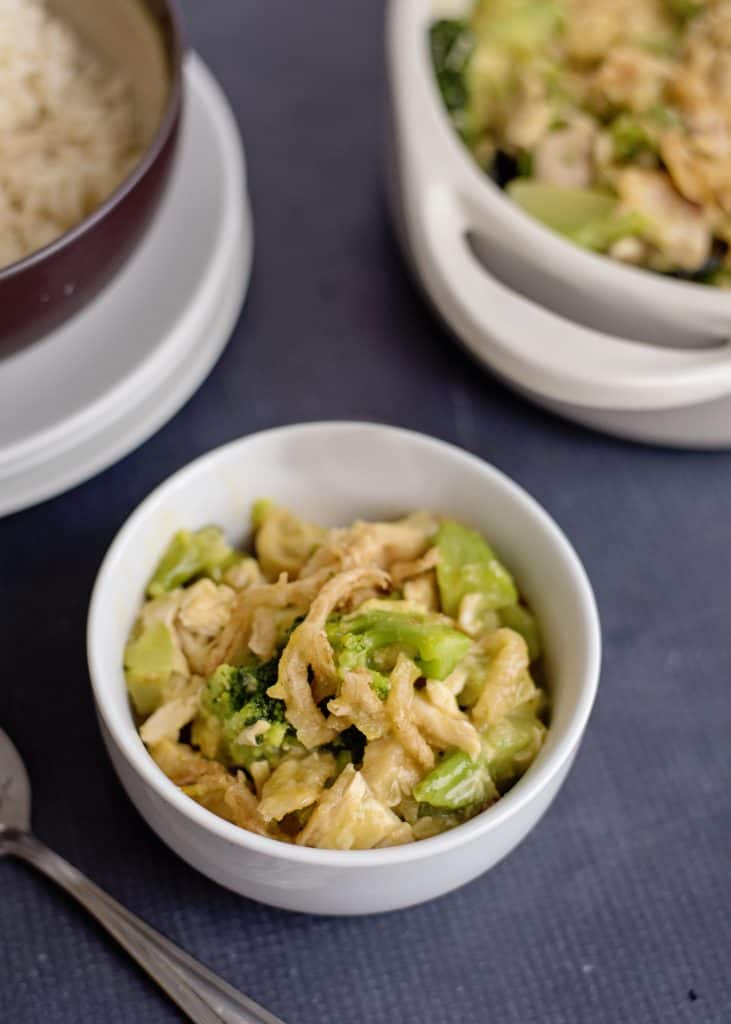 Pin for later!