Are you looking for holiday gifts for kids that inspire creativity and cooking skills? RoseArt's new Creative Café Barista Bar is the perfect gift for the kids of coffee-loving moms and dads!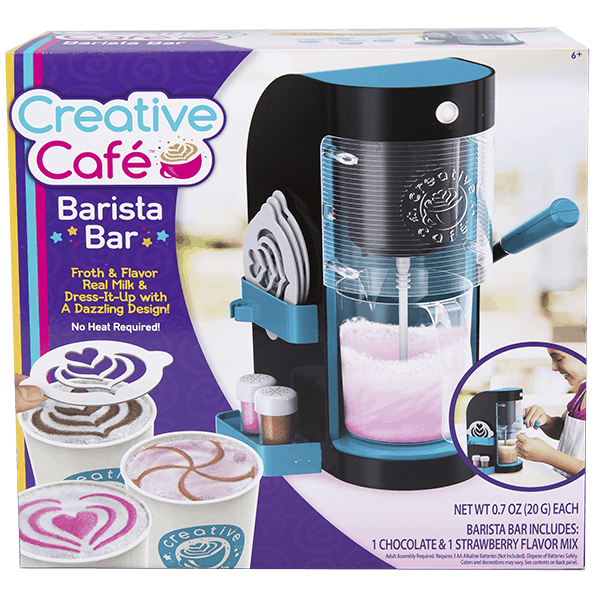 With Creative Café Barista Bar, kids can become a barista at home and create their own kid-friendly "lattes" made with frothed milk. Inspired by the current coffee culture, the Creative Café Barista Bar is kid safe and even works without heat.
Creative Café Barista Bar
Each fun set comes with three stencils in hearts and swirl shapes to decorate beverages with "latte" art. Once milk is frothed with chocolate or strawberry flavored powder in the Barista Bar, kids place the stencils on the frothed milk and shake the provided chocolate or strawberry powder over them to create designs.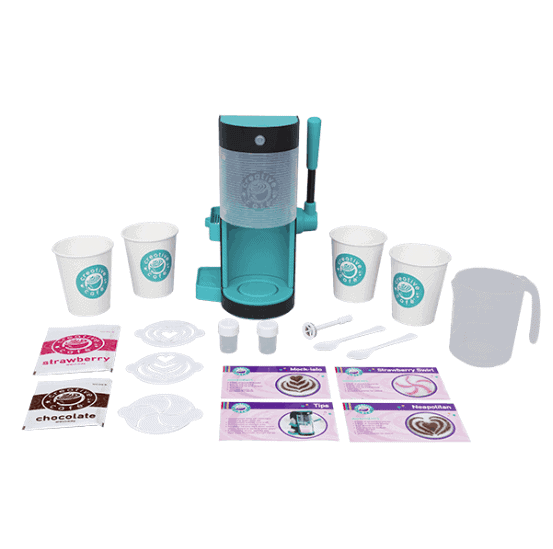 Kids can even get creative and invent their own "latte" flavors with ingredients from their kitchen!
Creative Café Barista Bar is available at participating retailers nationwide for $29.99 MSRP, Age: 6+. More details are available at RoseArt.com
*Sample was sent for review