Thanksgiving is just around the corner! This easy bacon cheddar drop Biscuits recipe is the perfect side dish to any classic Thanksgiving feast! Scroll down for the super easy recipe!
I can't believe it's almost Thanksgiving! This year will be the first time I spend Thanksgiving without my older boys. They're all flying up North to visit their grandfather New Jersey and spend Thanksgiving with their dads side of the family. I'm not going to lie, it sucks. I am however happy they get to see family and hopefully see some snow! Scroll down for my easy bacon cheddar drop biscuit recipe!
Easy Bacon Cheddar Drop Biscuits
Last weekend Franklyn and I put up the tree (yes we're that family) and made these delicious and surprisingly easy to make bacon cheddar bread. I made sure we made them on my cheat day so I could enjoy them as well and I'm glad I did because they're delicious! Since it was a last-minute decision to make them, there are no in-process pics but I figured I'd share anyway considering how easy they're to make! Make sure you check out yesterday's bacon cheese ball bites!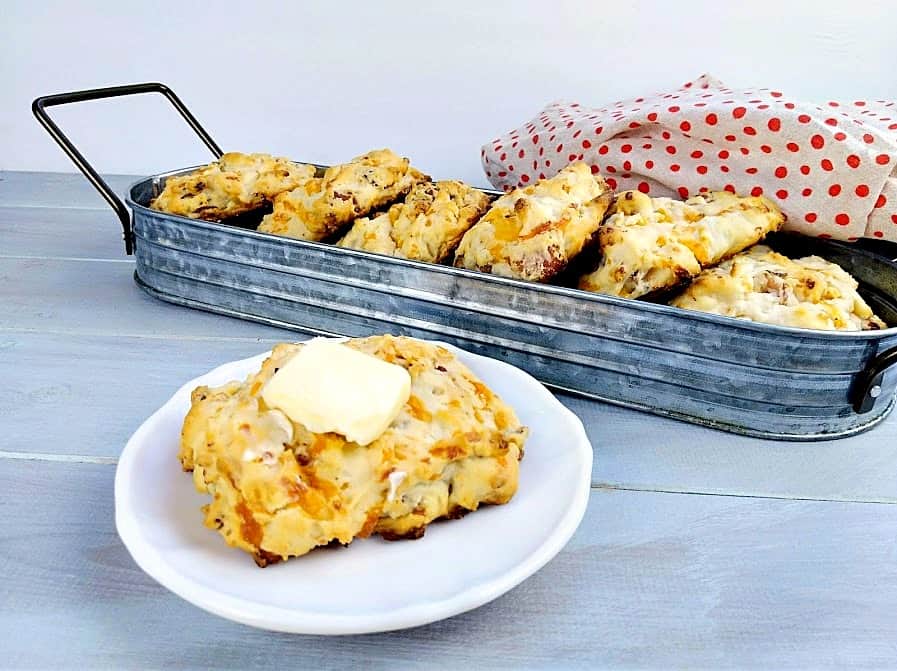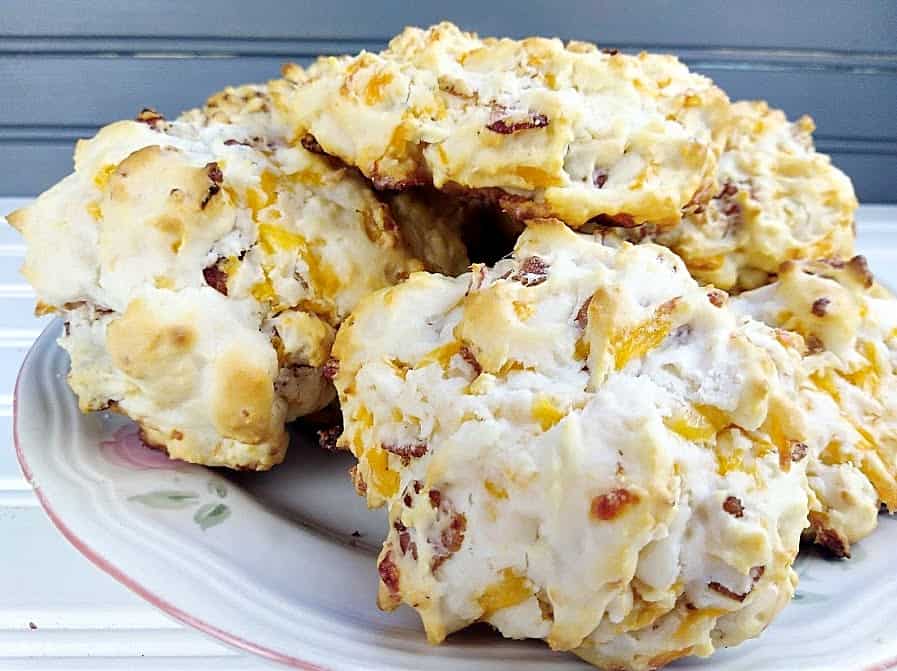 Ingredients:
1 12 ounce package of bacon, cooked and crumbled
2 cups shredded cheddar cheese
3 cups baking mix (such as bisquick)
1 ½ cups milk
½ onion, diced small (optional)
Instructions:
Preheat your oven to 350 degrees.
Mix the baking mix and milk in a large bowl, then fold in the remaining ingredients.
Drop biscuits by the tablespoonful onto a parchment lined sheet pan.
Bake for 8-12 minutes until golden brown.
Easy Bacon Cheddar Drop Biscuits
Pin for later!
If you're looking for an easy to make Thanksgiving side dishes, these drop biscuits will be a hit with everyone!
More easy to make side dishes: