Looking for a fun and easy holiday craft to make with the kids? This easy elf craft is super easy to make and it's perfect for Christmas!
We're all decked out and ready for Christmas! We started a little early this year, we already have our tree up and most of our decorations hung. We've lived in three different homes this year, so I think the early holiday cheer and making holiday kids crafts is exactly what we needed! Scroll down for the steps to make this easy elf craft.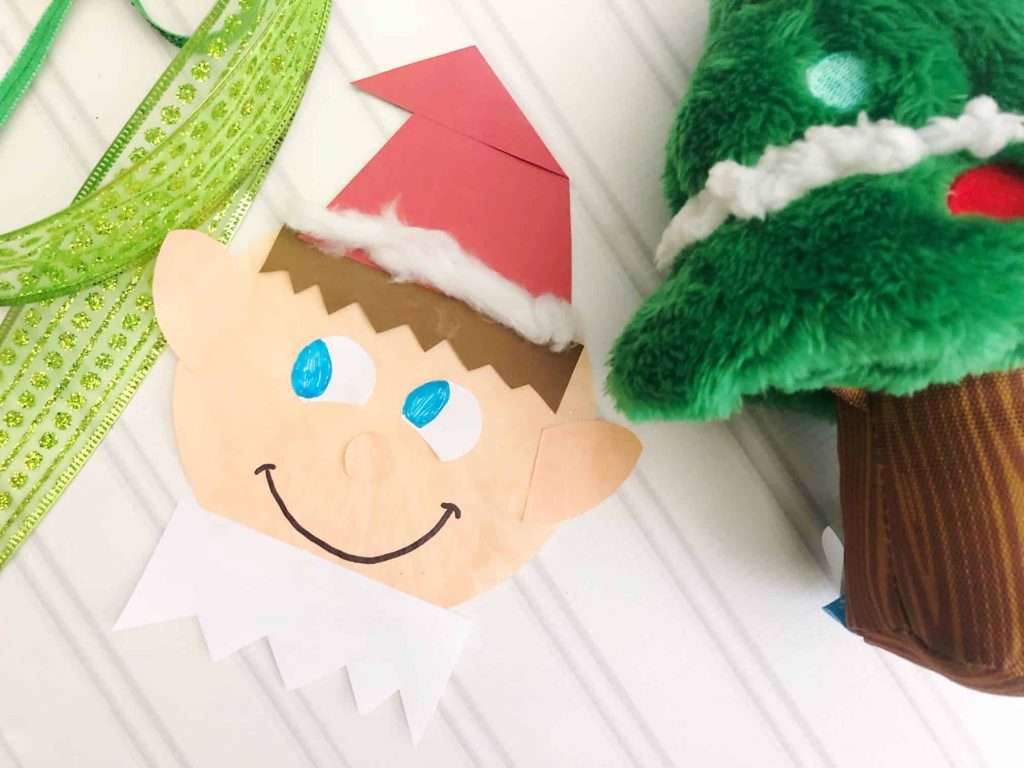 Joseph and Olivia are eagerly awaiting the arrival of the Santa, and are really enjoying making holiday crafts! Getting Joseph, Olivia, and Lauren to sit down and do a craft together is still a bit of a challenge, but highchairs are handy in keeping things contained.
Here's what you'll need to make the elf:
Easy Elf Craft
Here's what you'll need to make the elf:
White cupcake liners
Tan craft paint
Red, white and brown paper
Blue and black marker
Cotton balls
Scissors
Paint brush
1. Flatten the cupcake liner, paint tan and let dry.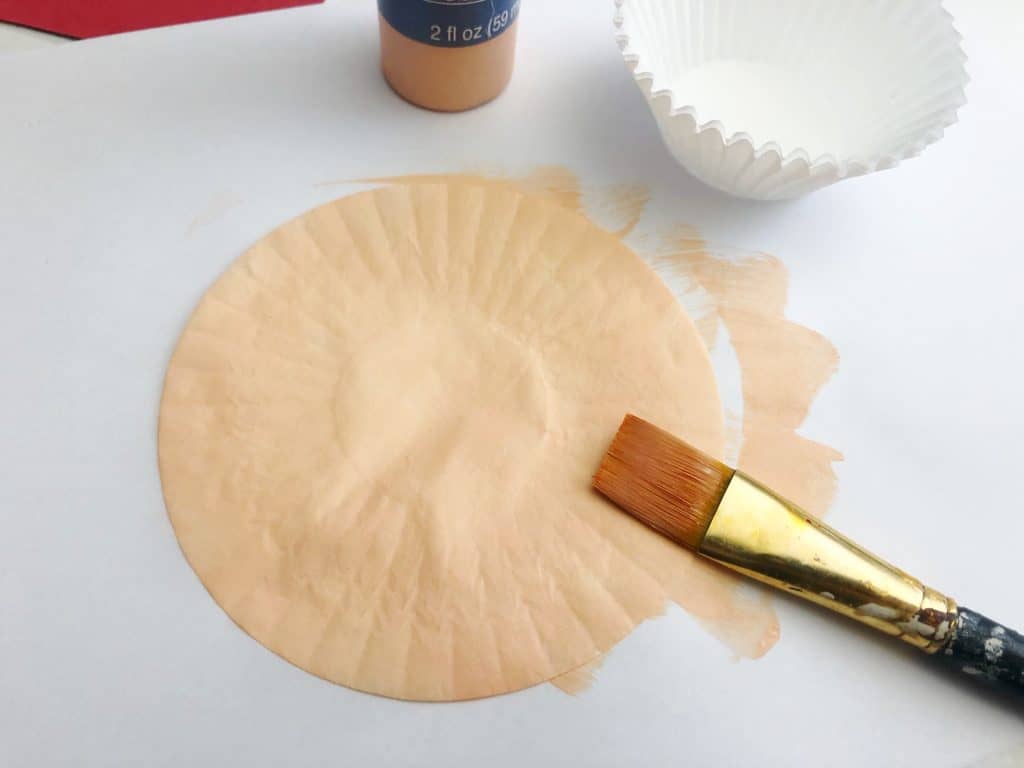 2. Cut out the following pieces:
White elf ears
Circle for eyes with the bottom cut out a little
3. One tiny white circle
White 2" x 4" white rectangle with a zigzag bottom for a collar.
Brown rectangle about 1" x the length of the top of the cupcake liner and cut the bottom with a zigzag bottom like hair.

4. Glue the brown hair to the top of the cupcake liner.
5. Fold the top of the red triangle to the side and glue to the top of the hair.
6. Pull apart a cotton ball and glue to the bottom of the hat.
7. Paint the nose and ears tan, let dry and glue the ears to the side of the elf and the circle to the center of the cupcake liner.
8. Glue the eyes above the nose and color the left side blue.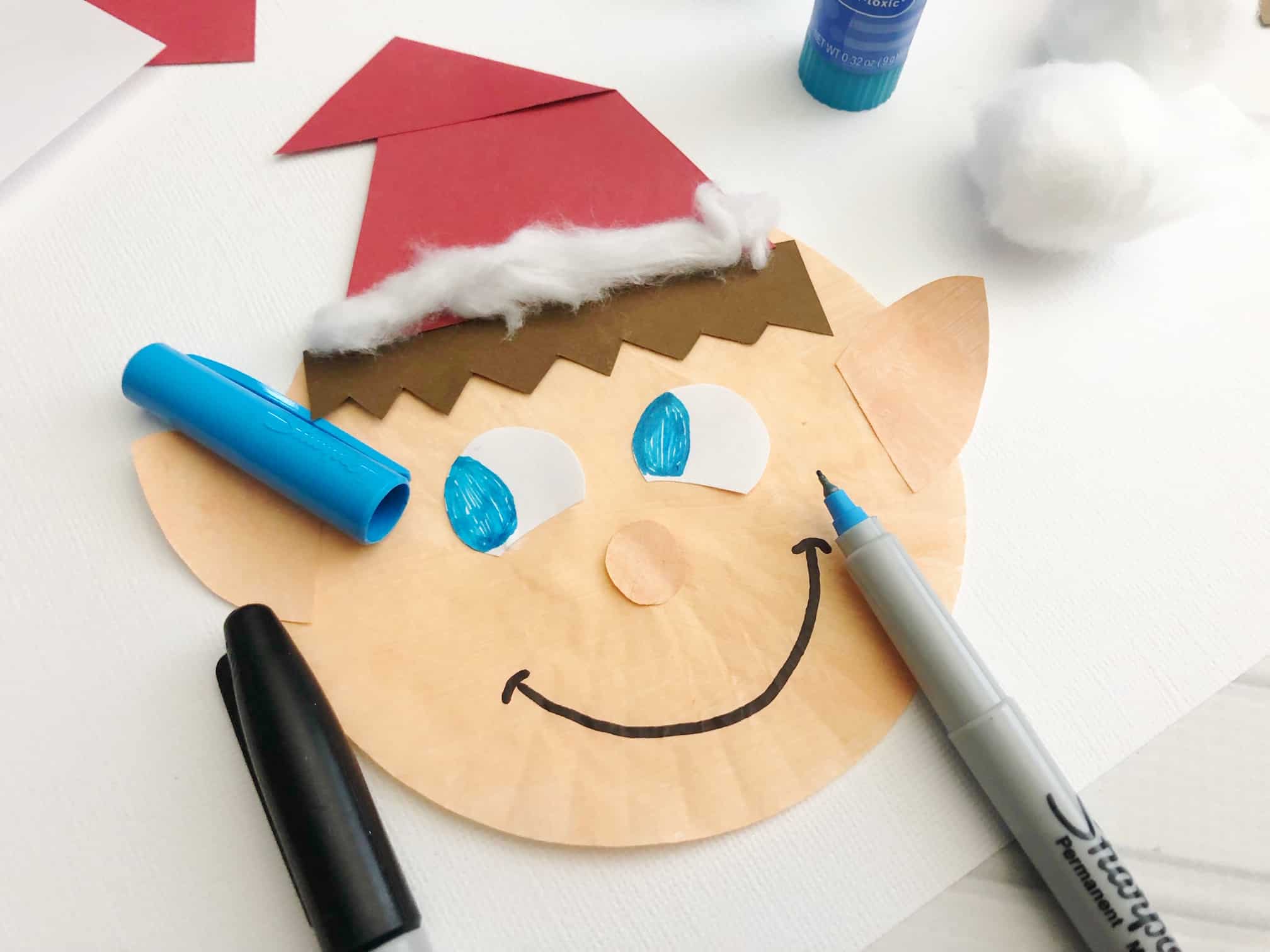 9. Draw a smile under the nose with a black marker.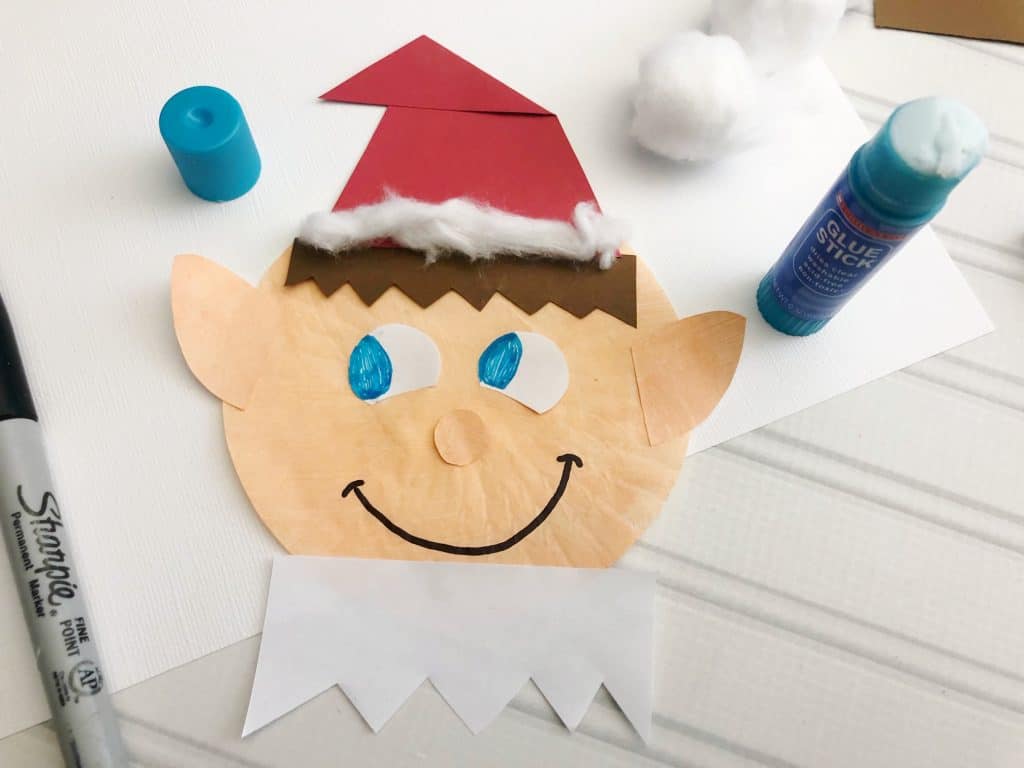 10. Glue the collar to the bottom and let the elf dry.
Optional: Glue a magnet onto the back of the elf and put on fridge, or place in festive colored frame and hang!
Pin For Later:
More fun holiday kids crafts from our friends: