Happy Taco Tuesday! Looking for an easy taco recipe for Taco Tuesday? You're in luck! These easy instant pot street tacos are delicious and sure to be a hit with everyone! Scroll down for the instant pot street tacos in under 30 minutes recipe!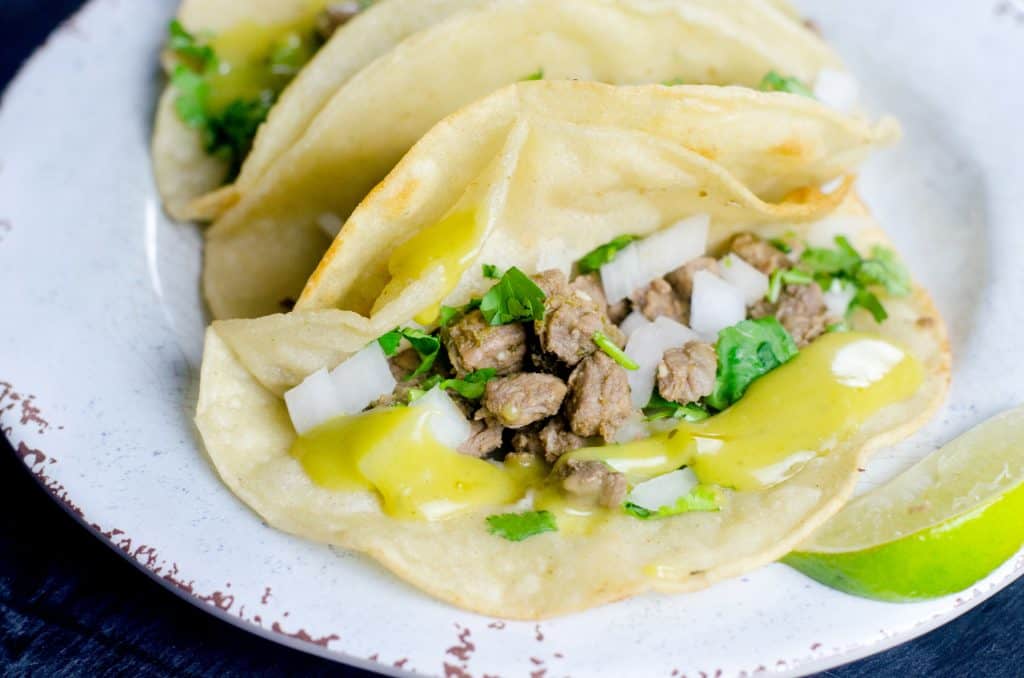 I'm still following a low carb diet but I do allow myself a cheat day. Normally it's on the weekends but this week I gave in a little early and decided to treat myself to some street tacos!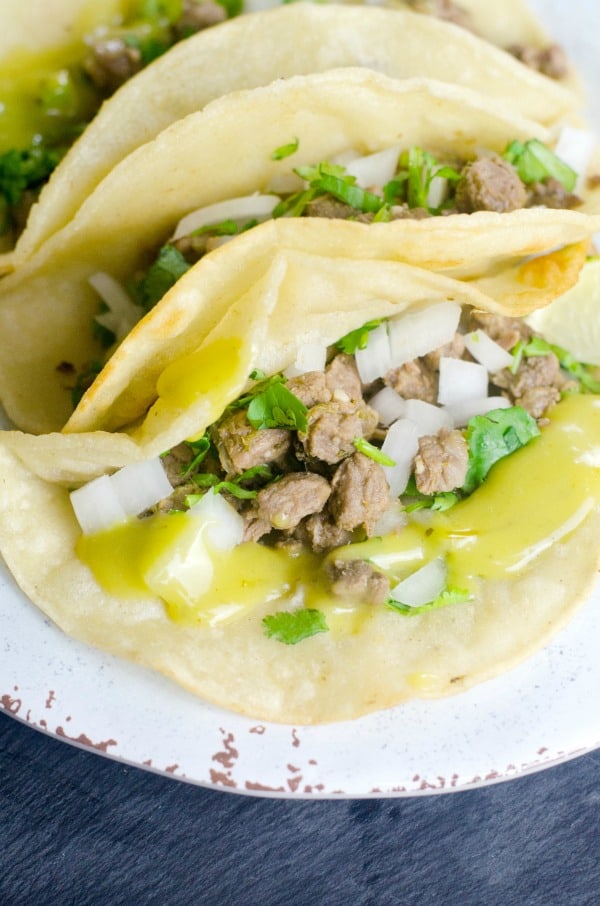 While my kids opt for crispy shells, Franklyn and I go with a traditional street taco made with carne asada served with a soft corn tortilla and for toppings, we keep it simple with onions, fresh cilantro, and salsa (green salsa guacamole is a favorite). I could easily eat a dozen of them!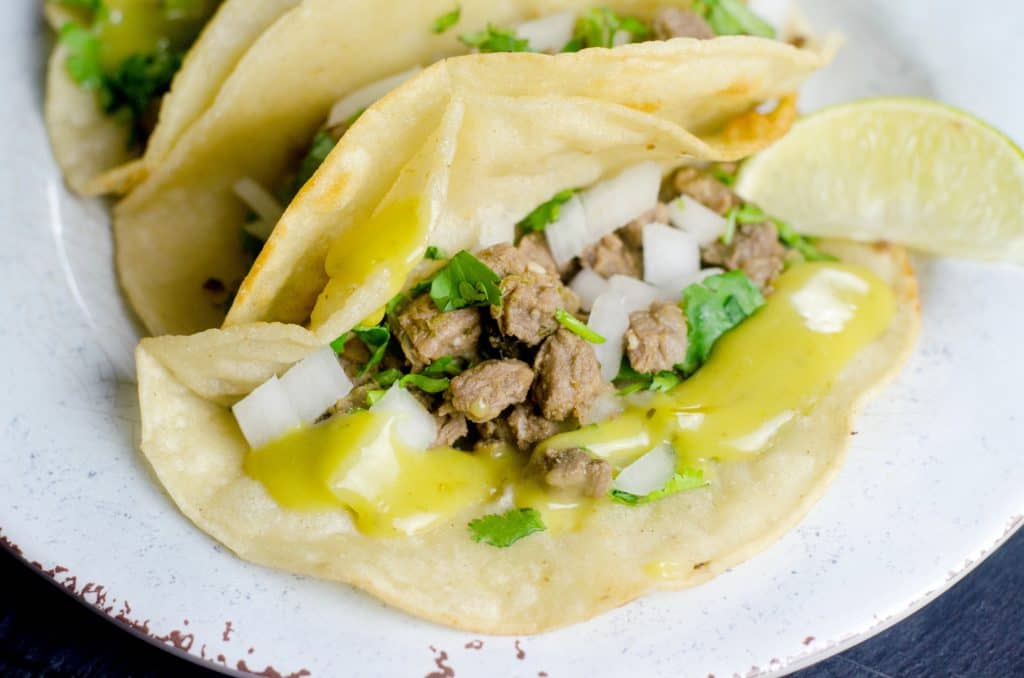 Ingredients:
2 lbs Beef for Carne Asda (small stewed beef pieces)
5 limes; 3 for juicing
1 tablespoon cumin
2 teaspoons cayenne pepper
1 bundle cilantro
1 white onion
Corn tortillas
Vegetable Oil for Frying
Instructions:

1 Place beef into Instant Pot. Diced half of the white onion and place in instant pot.
2 Squeeze three limes and pour juice over meat into the instant pot. Add cumin and cayenne pepper and stir well. Top with half of the cilantro chopped. Stir well.
3 Place lid on instant pot and set to high pressure for 20 minutes. Release pressure once instant pot stops counting.
4 Heat oil in small pan to medium heat. Lightly fry corn tortillas.
5 Chop the rest of the cilantro and onion. Slice remaining limes. Serve with lime slice, cilantro, and onions.
Pin for later!