This post is sponsored by Babbleboxx
Being able to find foods that all my kids will eat, yet food I can still feel good about giving them isn't always easy. Thanks to Babbleboxx, who sent me a box full of kid-friendly foods, I now have options that are delicious! Check out the tasty selection below!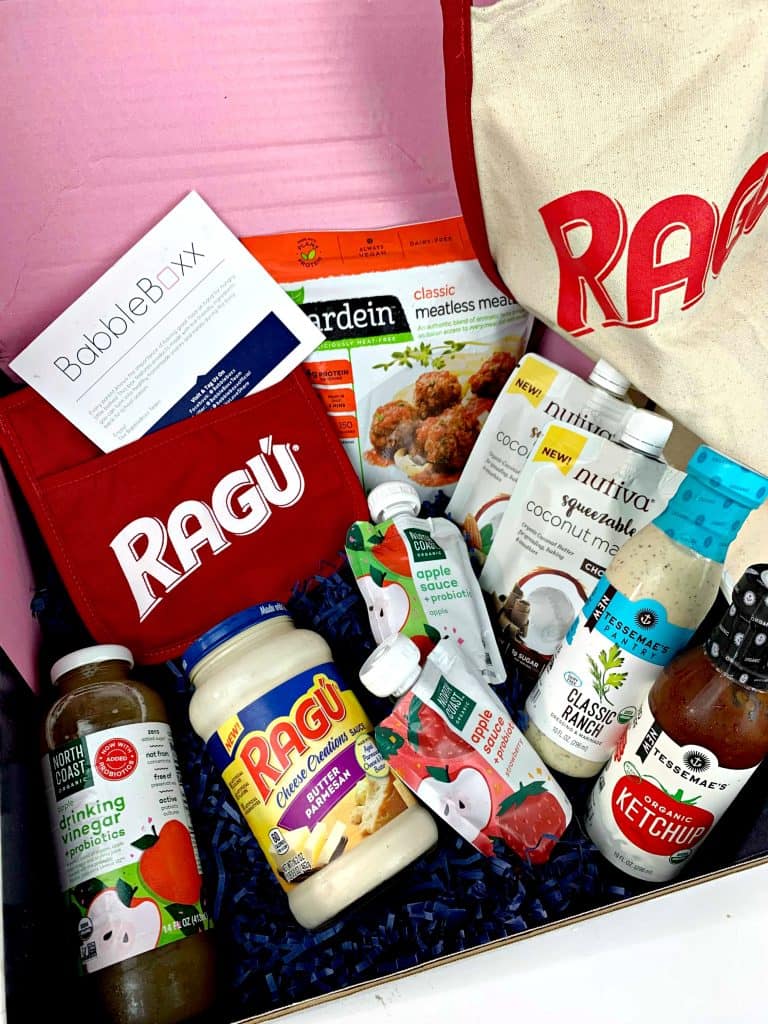 I've always been pretty laid back with my kids eating habits. Thankfully, none of them are horribly picky, and I've always managed to get them to eat what I fed them. They're also ready to give something new a try, so it's always fun when I find new kid-approved foods.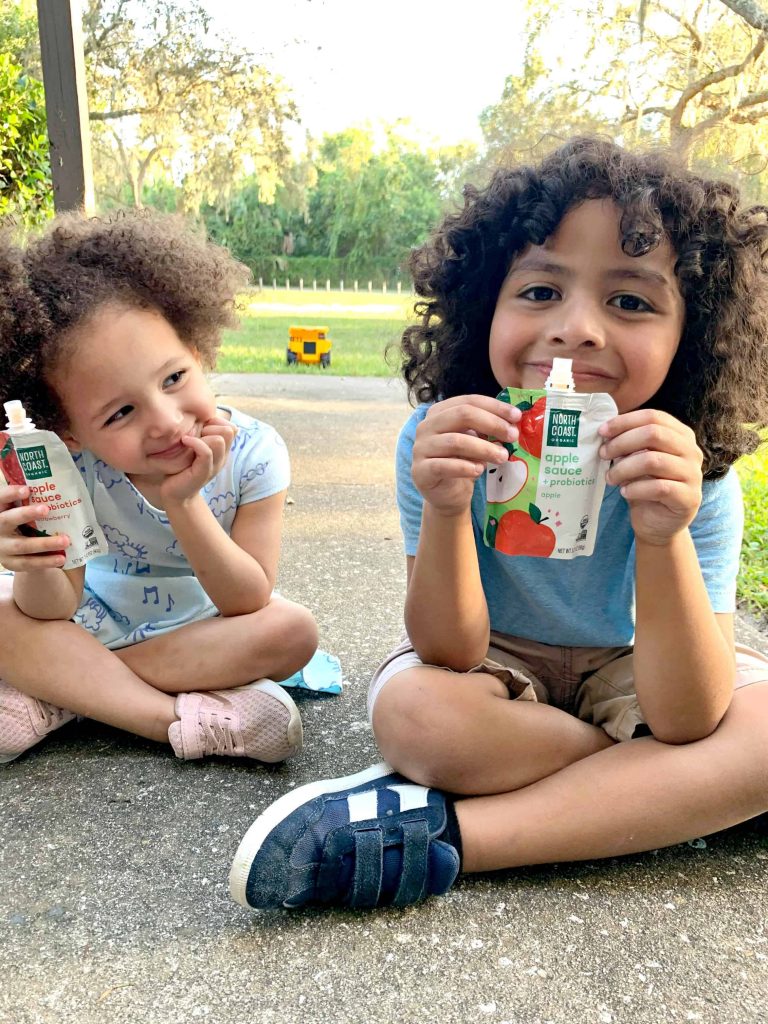 I receive a ton of packages with products to try for the blog, but my absolute favorites are the ones that involve the kids! They get such a kick out of opening up my packages and seeing what's inside of them. This particular package from Babbleboxx contained a ton of kid-friendly foods.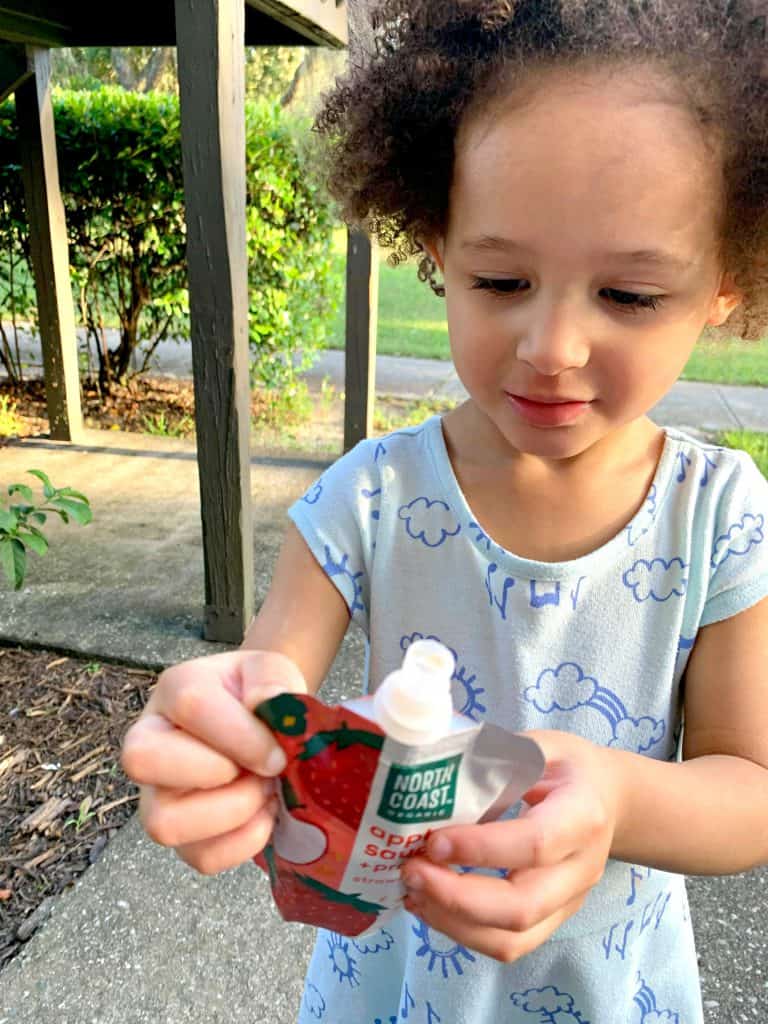 Olivia, who I refer to as my little foodie (she loves to help us cook), was beyond excited!
Who doesn't love apple sauce!? These North Coast Probiotic Apple Sauce pouches are a new favorite of ours! These grab-and-go pouches are a tasty and healthy treat you can enjoy anywhere at any time!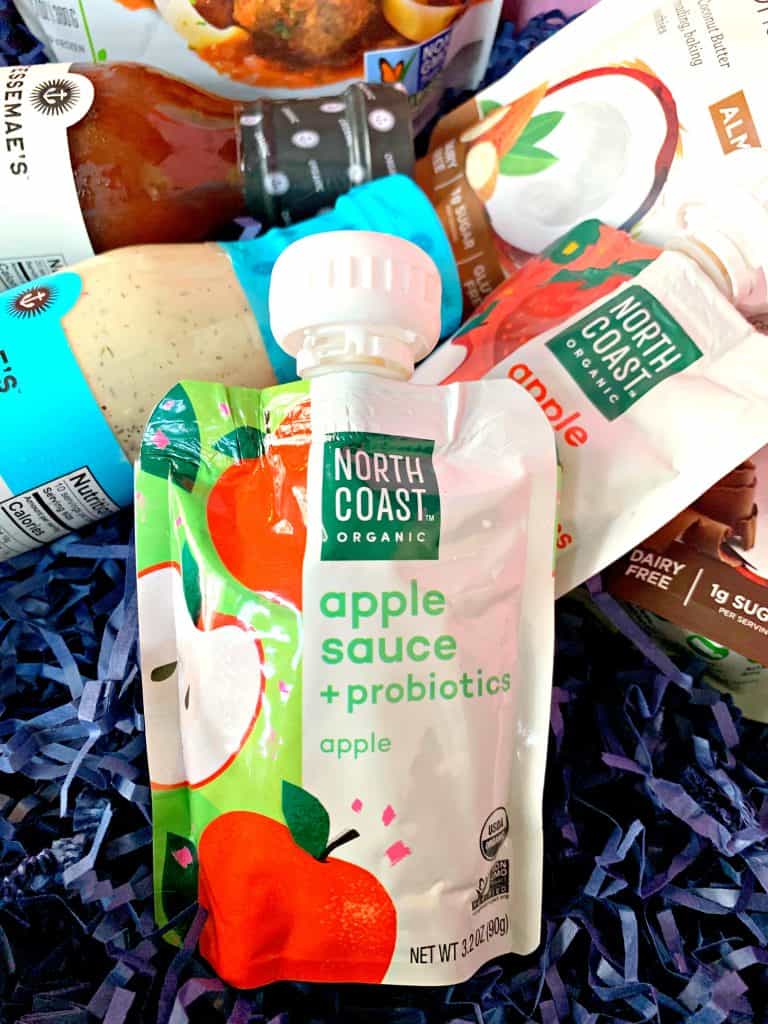 These apple sauce pouches also happen to help and treat digestive issues if you or your kids happen to need it.
North Coasts Probiotic Apple Drinking Vinegar was also in the box (see above). It has the perfect blend of apple juice and water, making it as simple as could be! There's no added sugar or preservatives and it may even help you lose weight! This is something I will definitely be using frequently!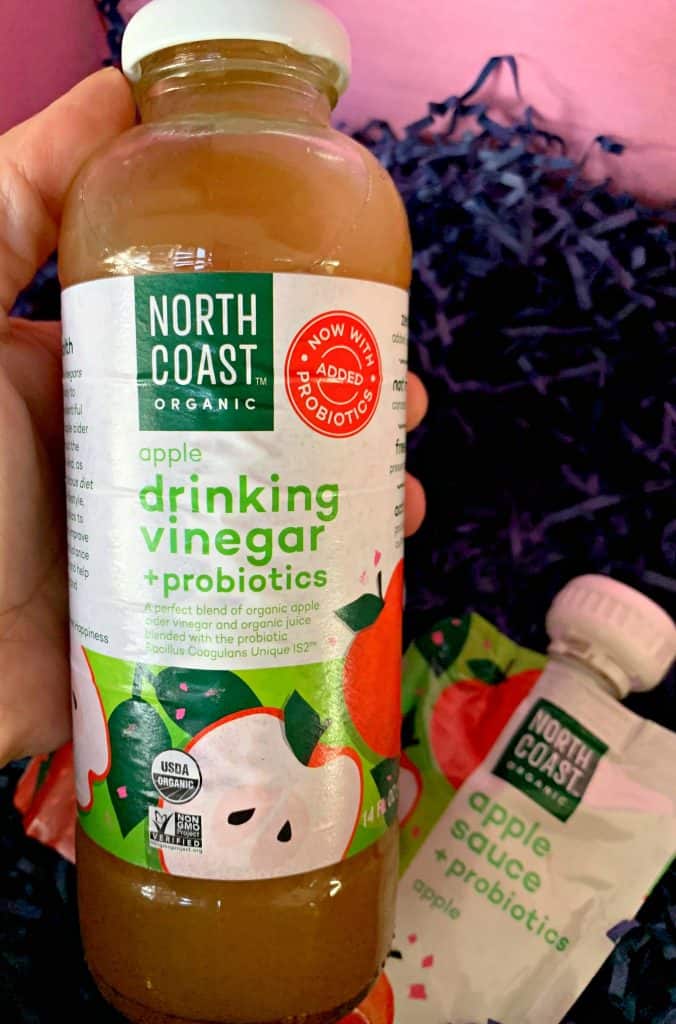 My kids LOVE to eat pasta and this New RAGÚ® Butter Parmesan Sauce that's made with aged parmesan and real butter will be perfect for a quick dinner time solution!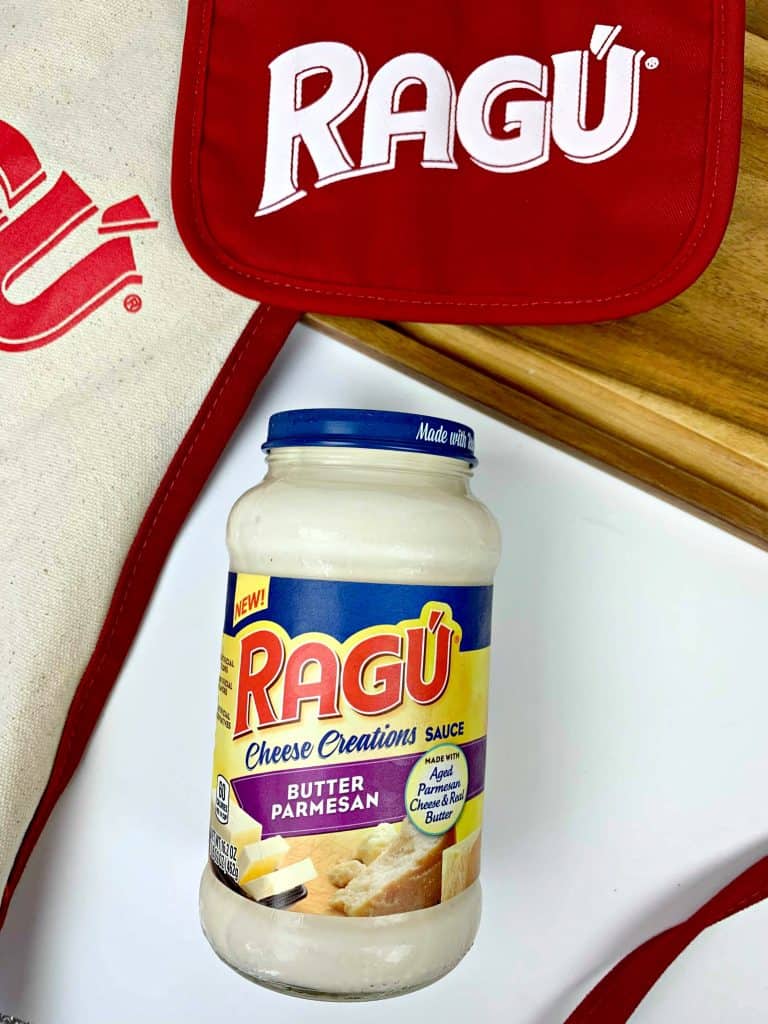 Perfect for a quick weeknight dinner!
Have an instant cooker? Ragu has a Real Deal 3-Minutes Mac a kid-friendly recipe that you can give a try!
**Make sure to Enter the RAGÚ Dream Kitchen Giveaway for a chance to win a $20,000 Dream Kitchen Makeover or a kitchen stand mixer or other prizes! Go to ragu.com/sweepstakes for more information and to enter before September 22, 2019.
Next up: Gardein Classic Meatless Meatball! These yummy meatballs have an amazing great taste and texture!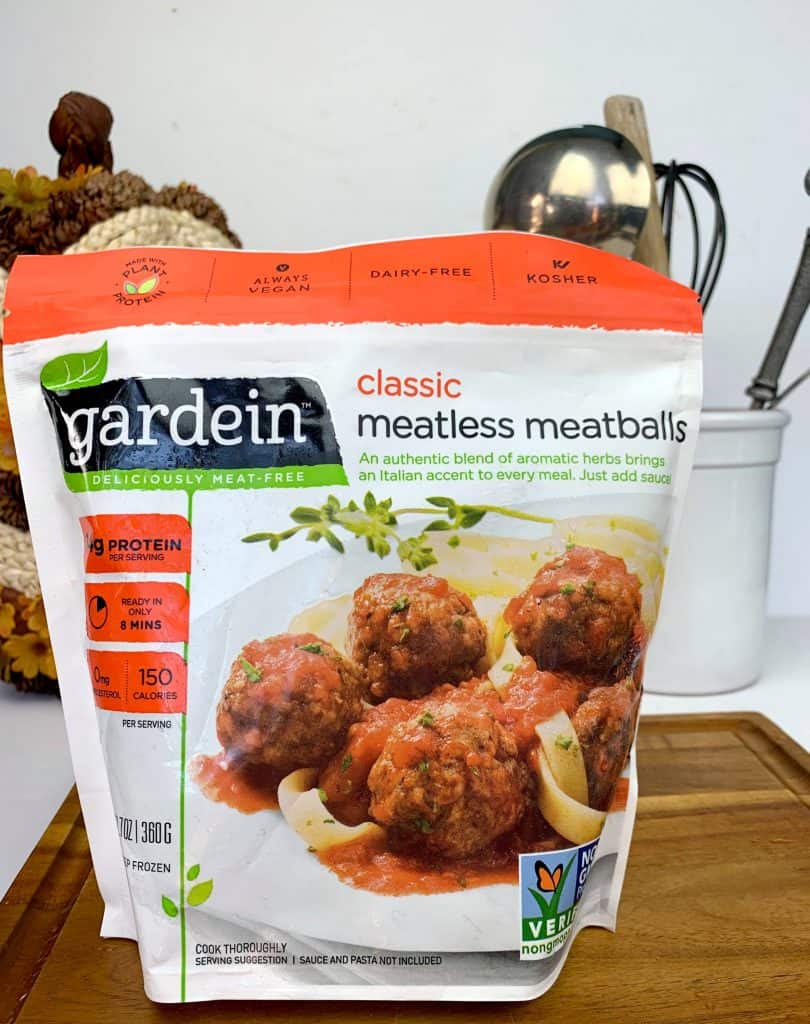 We have one meatless night a week and these are perfect to toss in with your favorite sauce. These classic meatless meatballs are plant-based, certified vegan, non-GMO, dairy-free, and kosher. They're free from artificial colors and flavors and have a whopping 14 g of protein AND they're ready in as little as 8 minutes!
Easy Kid-Friendly Foods
Thankfully, my kids love to eat veggies but they will only eat them when they can dip them into something.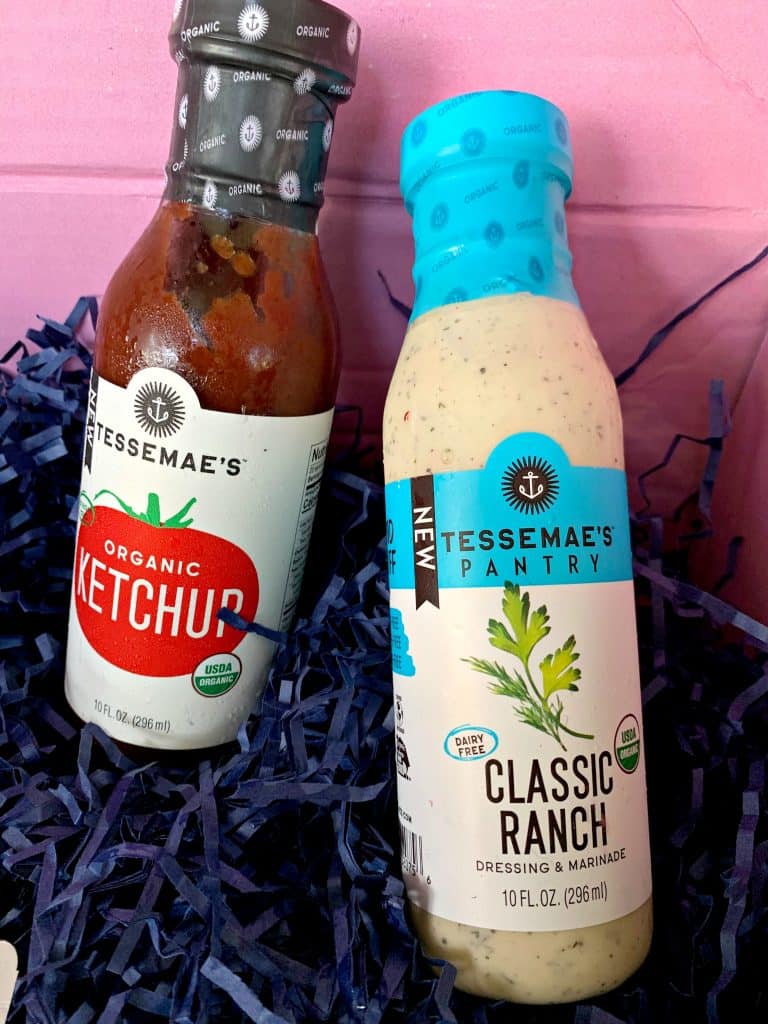 Tessemae's Pantry Classic Ranch is just what I needed to switch things up! Their ranch is so thick and creamy with a classic ranch taste. Perfect for dipping or on salads!  It's USDA Certified Organic, Whole30 Approved, Keto Approved, Dairy Free, Gluten Free, Vegan, Non-GMO, and with No Sugar Added. This is now a personal favorite of mine.
Another new favorite: Tessemae's Ketchup! We LOVE ketchup, but I honestly could never find one that they enjoyed and I felt good about giving them.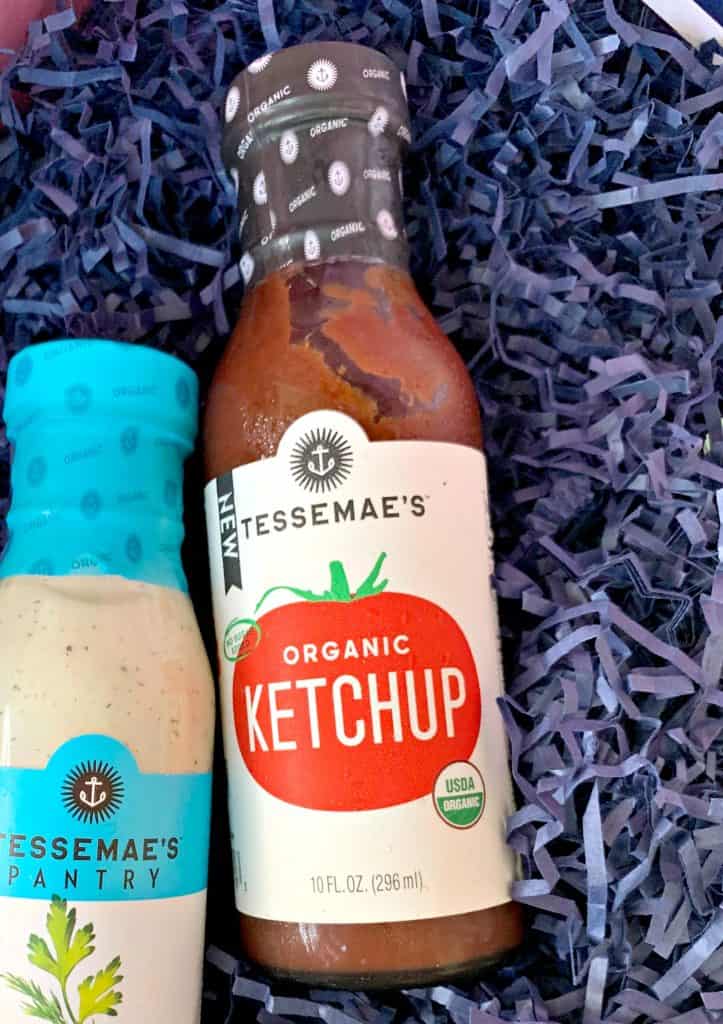 Tessemae's Ketchup has that an Iconic taste that kids want! It's made with Premium, organic tomato paste and Naturally sweetened with organic dates and white balsamic vinegar.
The must-have condiment is also USDA Certified Organic, Whole30 Approved, Keto Approved, Dairy Free, Gluten Free, Vegan, Non-GMO, and with No Sugar Added.
Also in the box: Nutiva Squeezable Organic Coconut Manna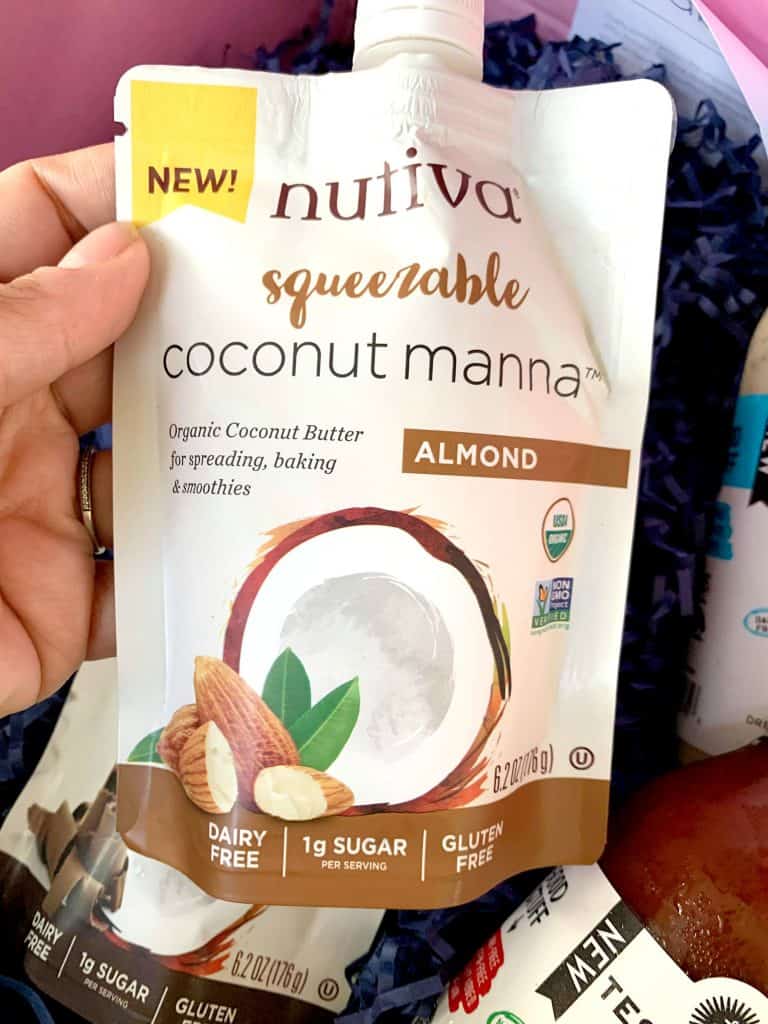 This unbelievably delicious coconut butter spread is made from organic pureed coconuts with only 1 g of sugar per serving. This coconut spread is a much healthier alternative to the traditional peanut and almond butter spread that my kids normally eat.
Their innovative pouch is portable, mess-free and allows better portion control when dispensing! Perfect to pack and go! Spread on crackers, rice cakes or even apple slice even for smoothies!
**Give Nutiva Squeezable Organic Coconut Manna a try and save 25% off all Organic Coconut Manna Flavors Offer valid 8/13/19-11/13/19; cannot be combined with other offers, limit one use per customer.
Pin for later!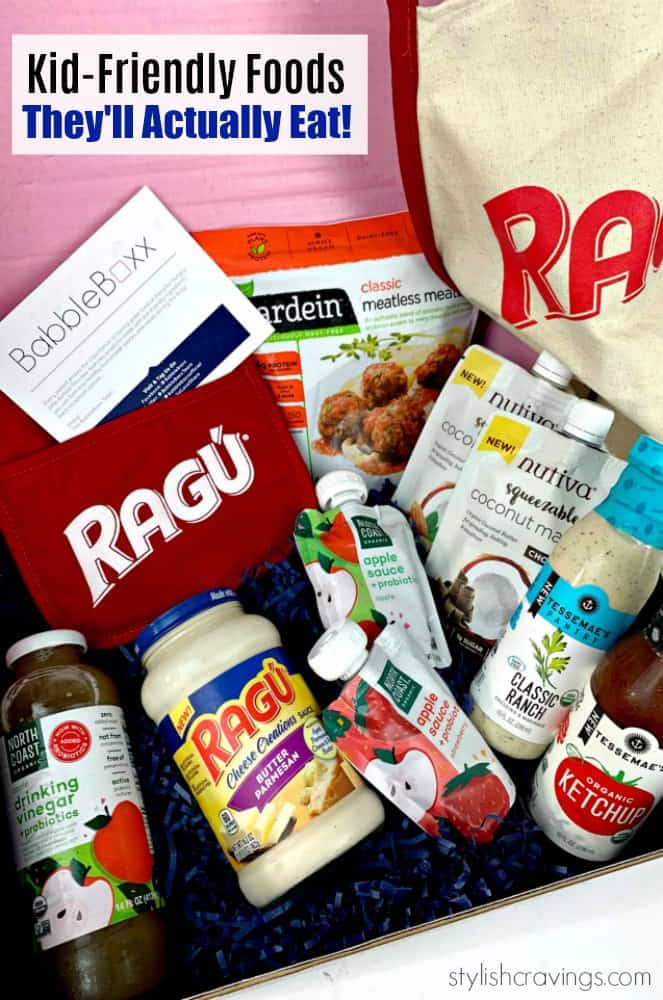 Have you guys given any of these kid-friendly foods a try?