This shop has been compensated by Collective Bias, Inc. and its advertiser. All opinions are mine alone. #SchoolReadyWithKleenex #CollectiveBias
It's never too early to start preparing for back-to-school season! In fact, getting a routine in place now will make it easier for you and the kids when they do head back to school. Scroll down for five ways to make back to school easier!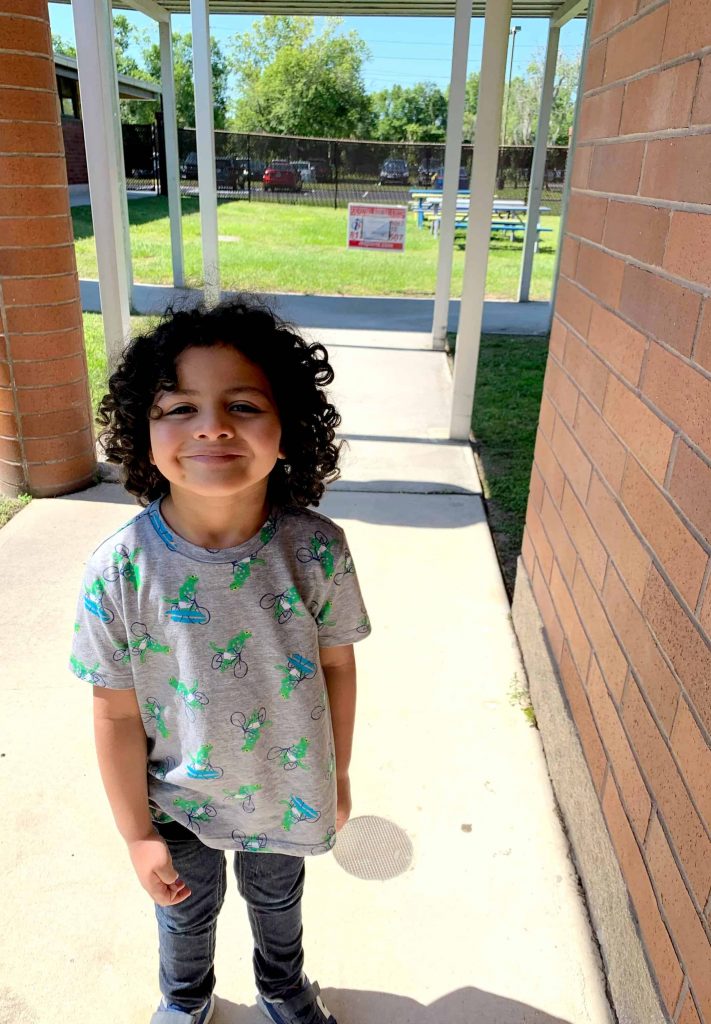 I don't think I'll ever really find it normal to start school in August, but it what it is and my kids first day back is less than four weeks away!
I've been at this back-to-school game for a long time, so I've put together a few of the steps that I take that helps make it go a lot smoother for the kids and, more importantly, easier on me.
1. Meal Plan – Meal planning is a lifesaver for me! There's nothing I dread more than having to not only come up with dinner ideas but also run out last minute and buy the ingredients. I map out on Sunday what we will be eating all week, then try to make double batches and eat leftovers once or twice a week!
2. Days of the Week Hangers – If you have a kindergartener like me then you already know they like to choose what to wear and sometimes it can become a struggle. These Days Of The Week Hangers can help you and your child pick out outfits ahead of time and hang them on the appropriate hanger. This promotes independence and gives mom a few minutes to drink her coffee! Win-win!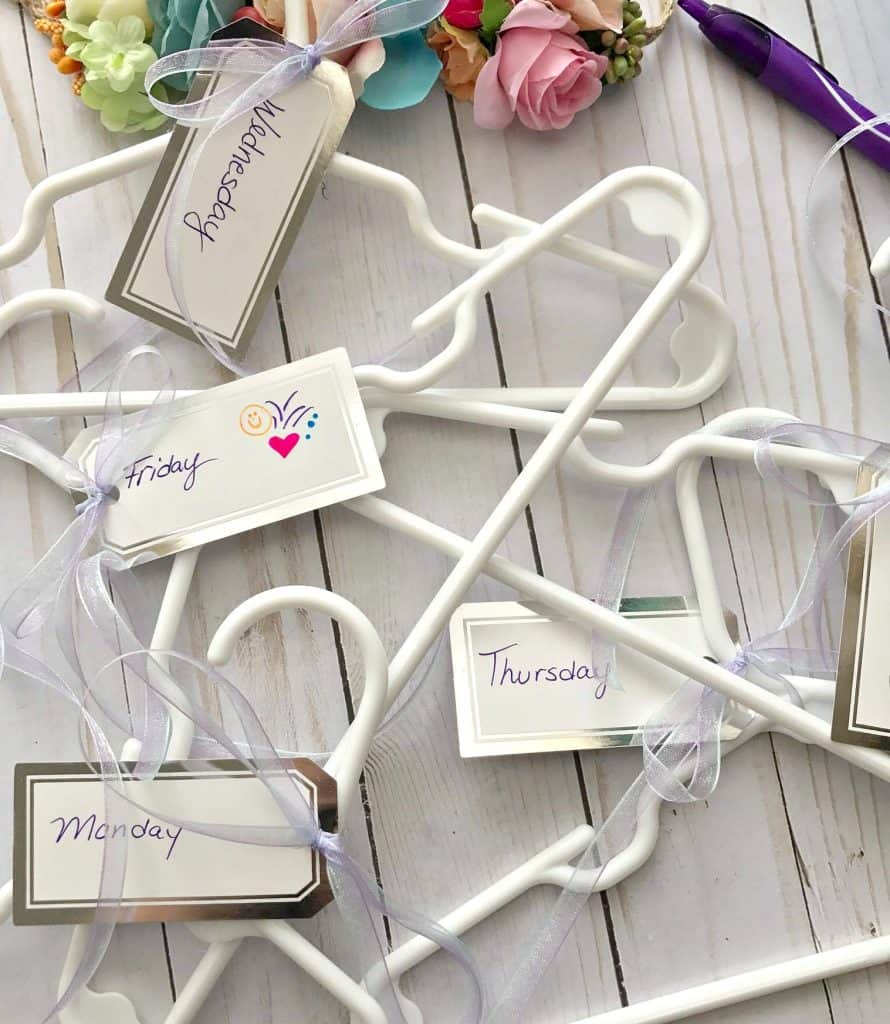 Click here for the easy DIY that kids can help make!
3. Stock up now on back-to-school essentials like  Kleenex® Brand Wet Wipes™ and Kleenex® Ultra Soft ™ Tissues.
I don't know what I'd do without my wipes, so they're the first thing on my back-to-school shopping list!  are both thick and soft! They're perfect for not only keeping your hands, face, and body clean, but they're also great for cleaning up after crafting time and so much more!
Plus they come in a handy flip-top pack that makes it perfect to have handy for after school activities!
Another Back To School must-have: Kleenex® Ultra Soft™ Tissues 
The back-to-school cold is inevitable! I swear, the kids always come back from their first day at school with a runny nose! For this, I rely on Kleenex® Ultra Soft™ Tissues. When their noses start to run, the dependable Kleenex 3-ply tissue strength keep their noses free of irritation!
I love that I can grab a 3-pack and keep one at home, in the car, and I even send some extra tissue boxes with the kids for the rest of the classroom.
Click to here start stocking up now!
4. Put together a back-to-school station. Create a space or corner in your home where you can place color-coded plastic bins or baskets with labels. They are inexpensive and handy for holding snacks or supplies!

5. Last, but most certainly not least: put Walmart's Online Grocery Service to use! Click here to see if it's available in your area.
This has been a game changer in our house! Walmart's convenience is unmatched, and I will forever be grateful for the fact that I can shop in-store for or just have my groceries brought Kleenex® Brand Wet Wipes™ and Kleenex® Ultra Soft ™ Tissues right to my car via the online grocery service! Plus, it makes planning a lot easier on me!
Did you know you can also add non-food items like Cottonelle to your Walmart online grocery order? I always purchase in bulk so that it actually helps save me money too! Give it a try and thank me later!
One more thing: Don't stress about setting a bedtime for the first week. After 7 kids, I've learned that the kids will be extra tired after school and fall asleep earlier than normal anyway.
Pin for later!