This shop has been compensated by Collective Bias, Inc. and its advertiser. All opinions are mine alone. #BTSwithHP #CollectiveBias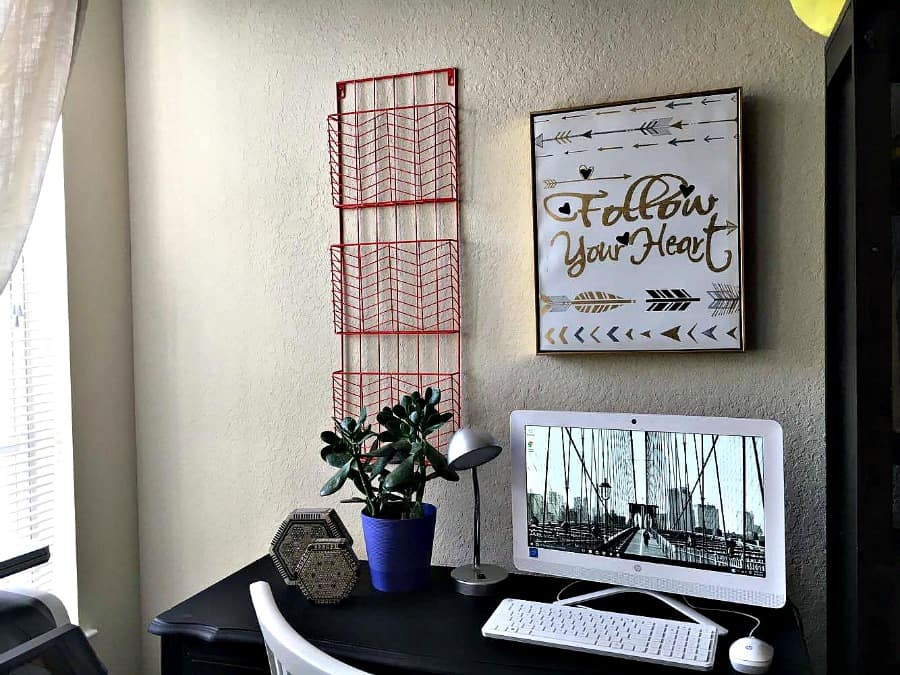 Back To School DIY Chalkboard Surface Desk
One of the reasons I fell in love with our new place so fast was the little corner of the living room that I knew would be perfect for a office. The layout allowed me to perfectly combine everything I love about my job, my kids, and being present for everything, so I wanted my office to be open for everyone to use. Now that I have a high school freshman and a high school senior, I knew that they'd also need a space where they can get their homework done and I always knew that my laptop wouldn't be enough for us anymore. My son William has been blogging and recently became a VA, my oldest, Evan, works for the school board in the tech department, and every one of my boys are pretty big gamers. There's not a moment that doesn't go by that someone isn't waiting for their turn on my laptop (which I'm rarely ever not using, so you can imagine the nightmare) or Evan's own PC.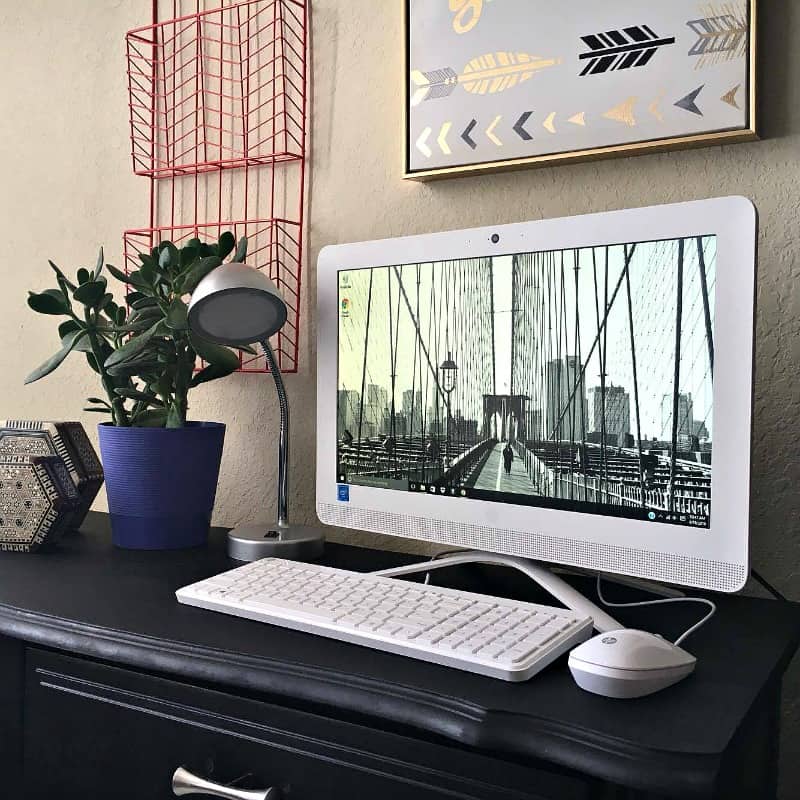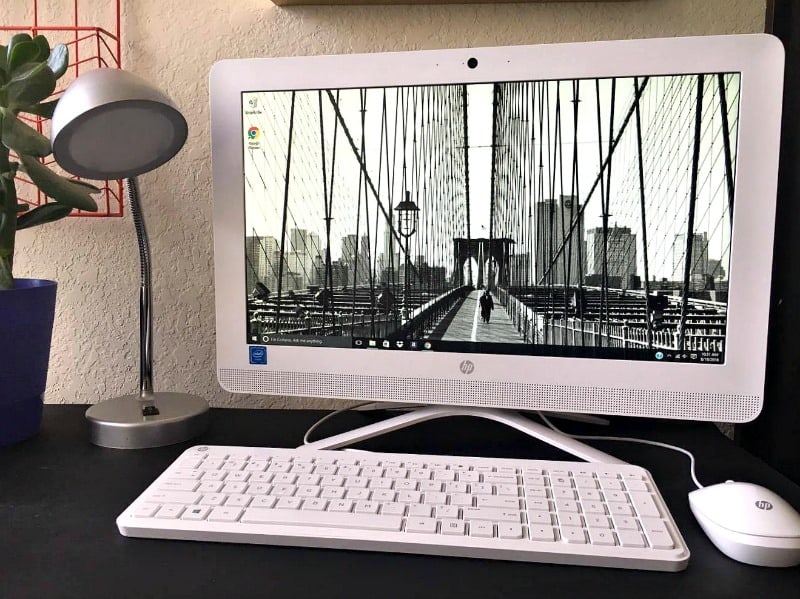 Our brand new computer, the HP All-in-One 20-c013w , located at Walmart, is not only beautiful, but it's redesigned, extremely budget friendly (its only $349), comes with a sleek elevated stand, and most importantly, it's stylish! The latest processors come with plenty of storage, which is the perfect addition to this large digital family's needs. Backed by over 100 tests, this new HP computer is built to last and that, to me, is priceless! My kids can play games (this baby has amazing graphics thanks to Intel Graphis), work on their homework, William can work on it as a VA, and thanks to this new wireless computer , I can give my laptop a rest and use it for blogging.
To celebrate our newest addition, I decided to DIY a chalkboard surface desk for back to school that I've had for years (I've been a little obsessed with chalkboard paint this year). To top to it off, we added a fresh coat of paint.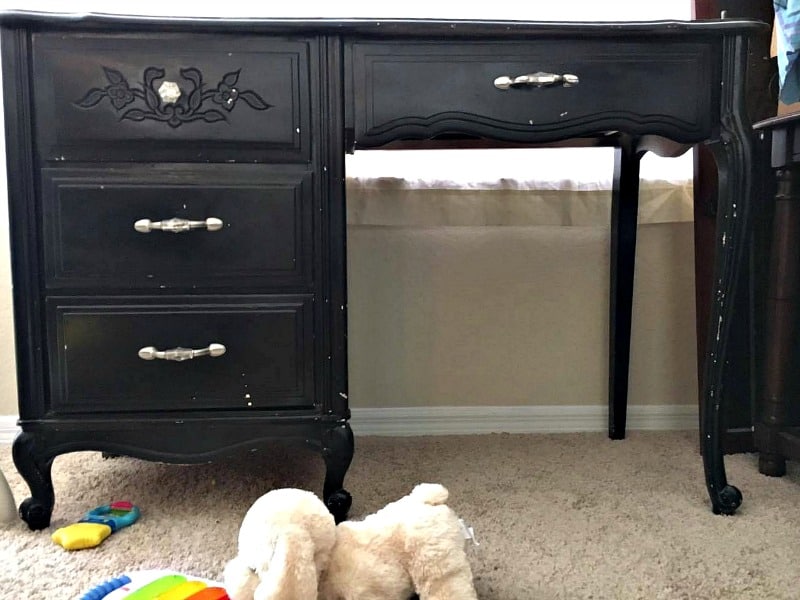 Joseph decided to jump in front of the camera, look at those curls! lol
Back To School DIY Chalkboard Surface Desk
What you'll need:
Primer
Chalkboard paint
Sandpaper **100 grit works great if you have lots chips in the wood but if you have a smooth surface, the 200 grit will work just fine. You can also use a grit sanding block but we found that the sandpaper gives us more control.
Plastic tarp for floor
Medium paint brush
How To:
Start by lightly sanding down the top of your desk. This will prep the surface for the new paint and help the paint stick.
Finish and smooth out with a light weight sandpaper.
Wipe off all dust with a clean damp cloth and then apply light coat of primer.
Brush on chalk board paint **yes it look purple but I promise it dries black
Set aside until dry and you're good to go!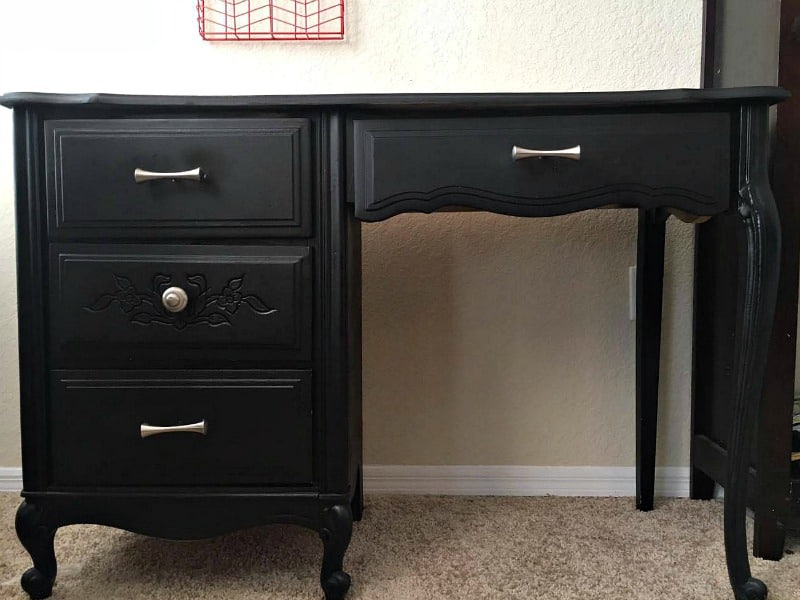 I couldn't just set up the desk and computer alone. I had to add a few things to give the space a little personality, so I added a letter holder for function, a succulent because I love them, and a cute print.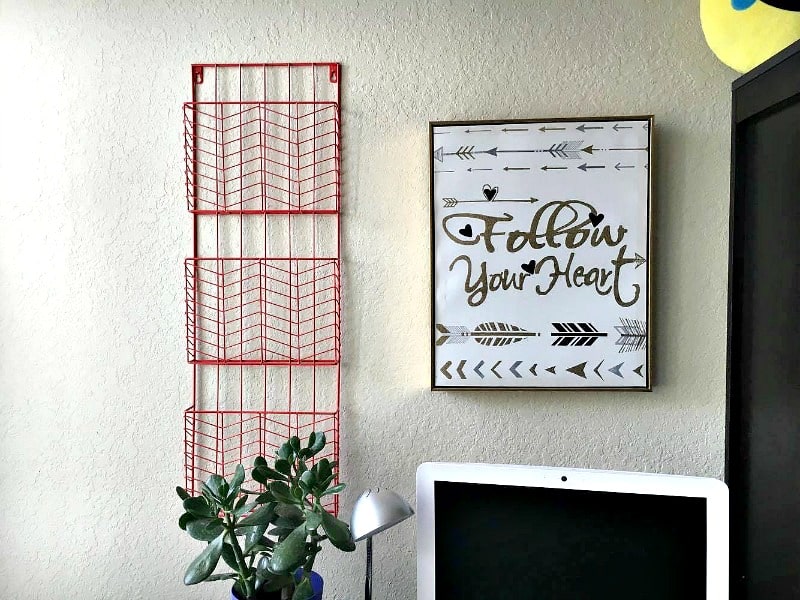 I'm obsessed with my new corner and new HP computer and look forward to sharing them both with my boys.

The HP All-in-One 20-c013w  is available now at Walmart for only $349 (see below). They also have a pretty decent selection of other HP models in stock that are equally as affordable and fabulous!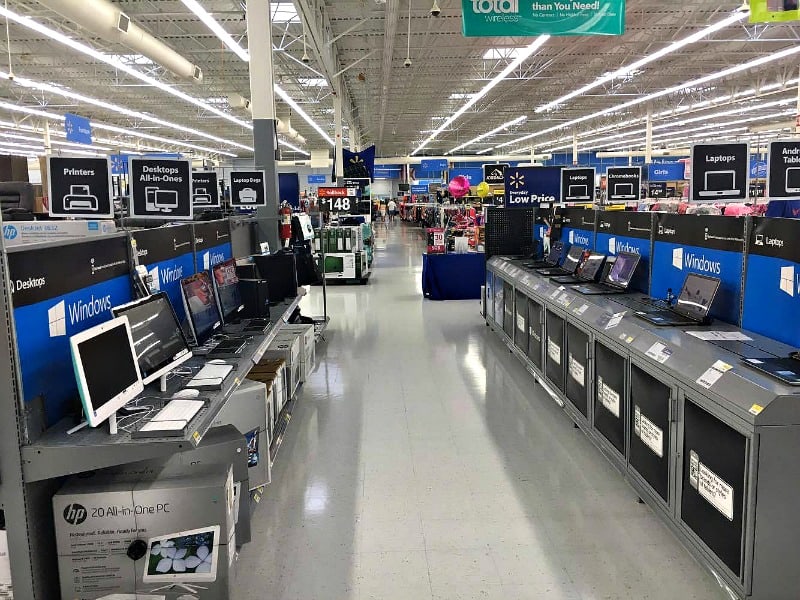 I'd love to know, do you guys share your office with your kids or do you prefer to have a separate work area? We LOVE our brand new HP computer! If you love your HP as much as we do share your story in a online review at Walmart and help others make the smart back to school shopping decision.