This post has been sponsored by SheSpeaks, Inc. and The Coca-Cola Company. All thoughts and opinions are my own.
Who's ready for the holidays? I'm ready to get my shopping on and start making our yearly holiday punch! This year I decided to make a citrus pomegranate holiday punch that compliments just about any holiday dish.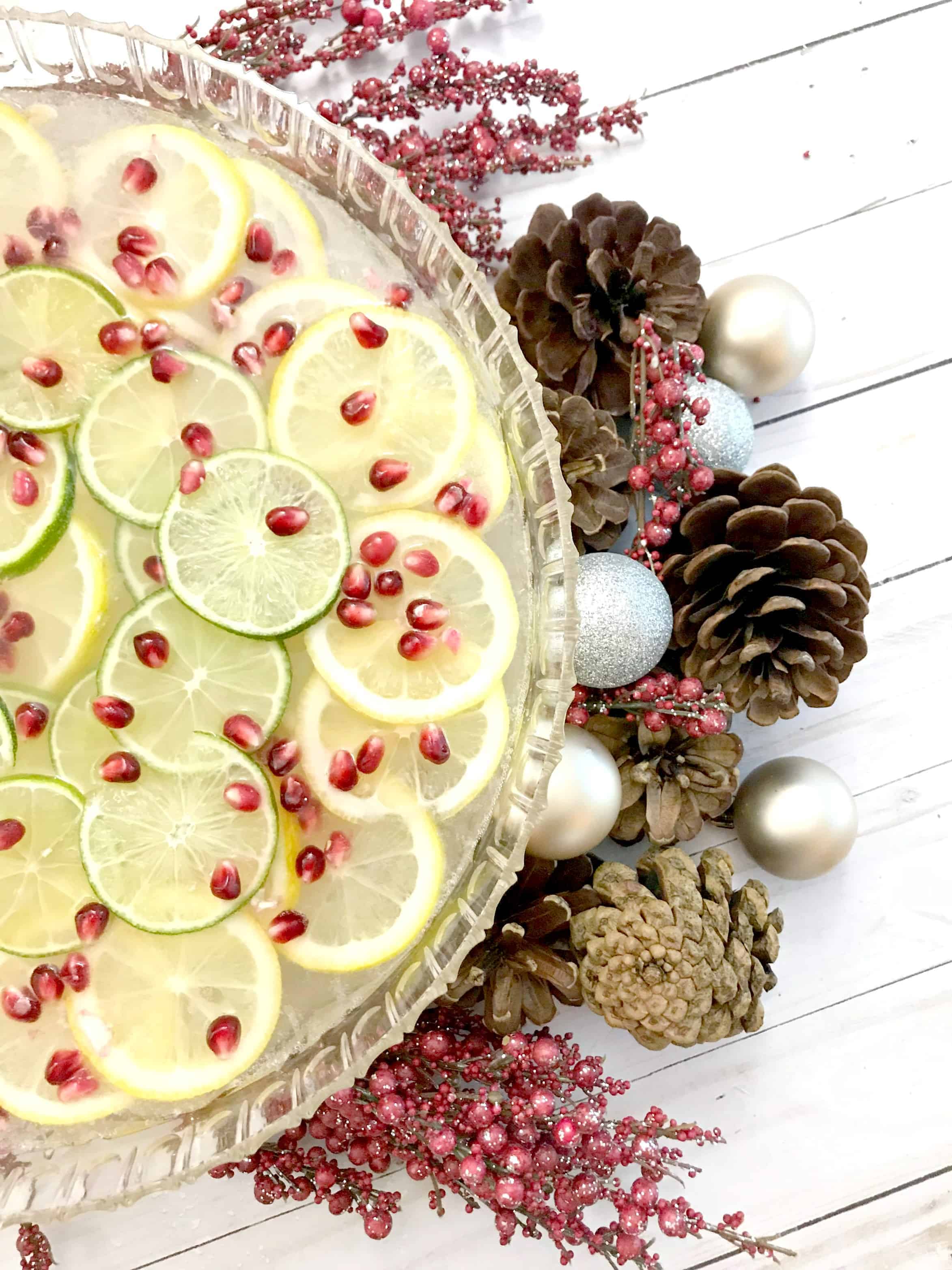 Citrus Pomegranate Holiday Punch
A large part of the holiday cheer, in my opinion, is the food and the drinks, so it's only fitting that they should be just as pretty! This fresh citrus pomegranate punch will brighten any holiday setting, which is why I'll be serving it front and center at our table. We'll be keeping it alcohol-free again, but you can also add vodka to your punch.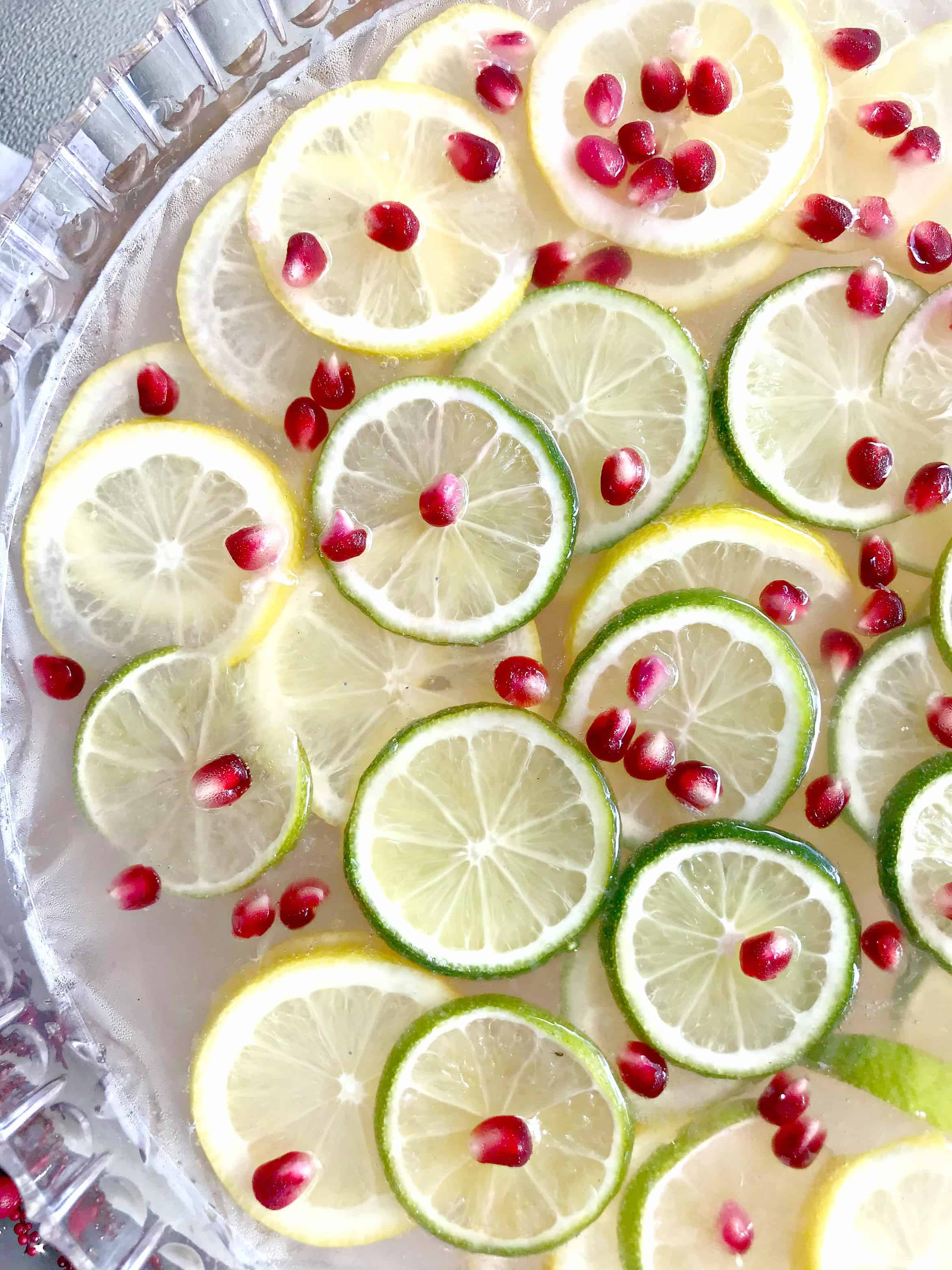 This easy and delicious holiday punch recipe is bursting with a combination of lemon, lime, the holiday Sprite® mini-cans for some fizz, and pomegranate seeds for a festive pop of color and flavor!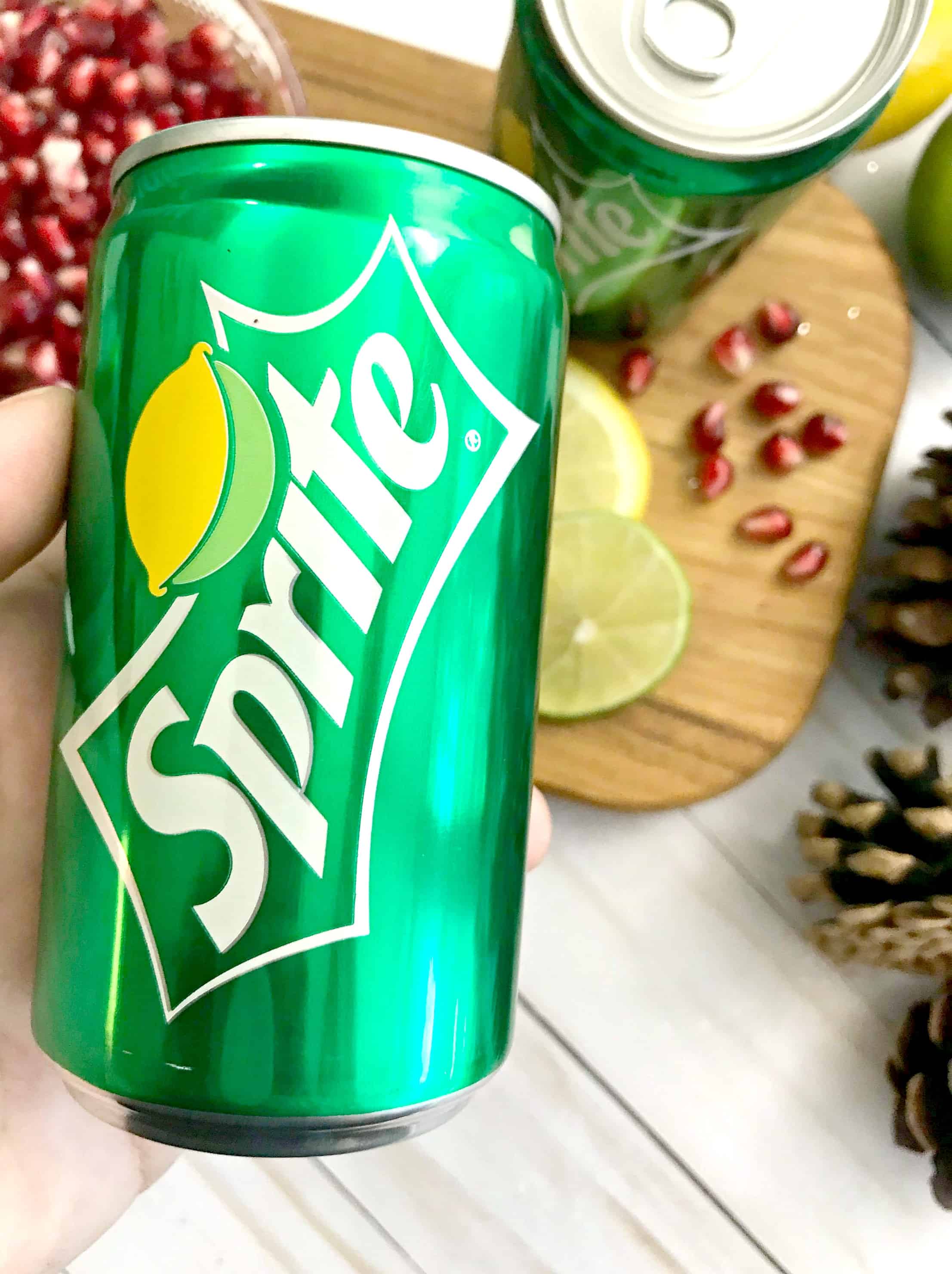 The holidays are a busy time for any family, but I've learned to lessen my load and take advantage of services like Club Pick Up where you can order online, and Sam's Club will have everything ready for you when you arrive! It's a great feature to use when you know you'll be purchasing heavier items!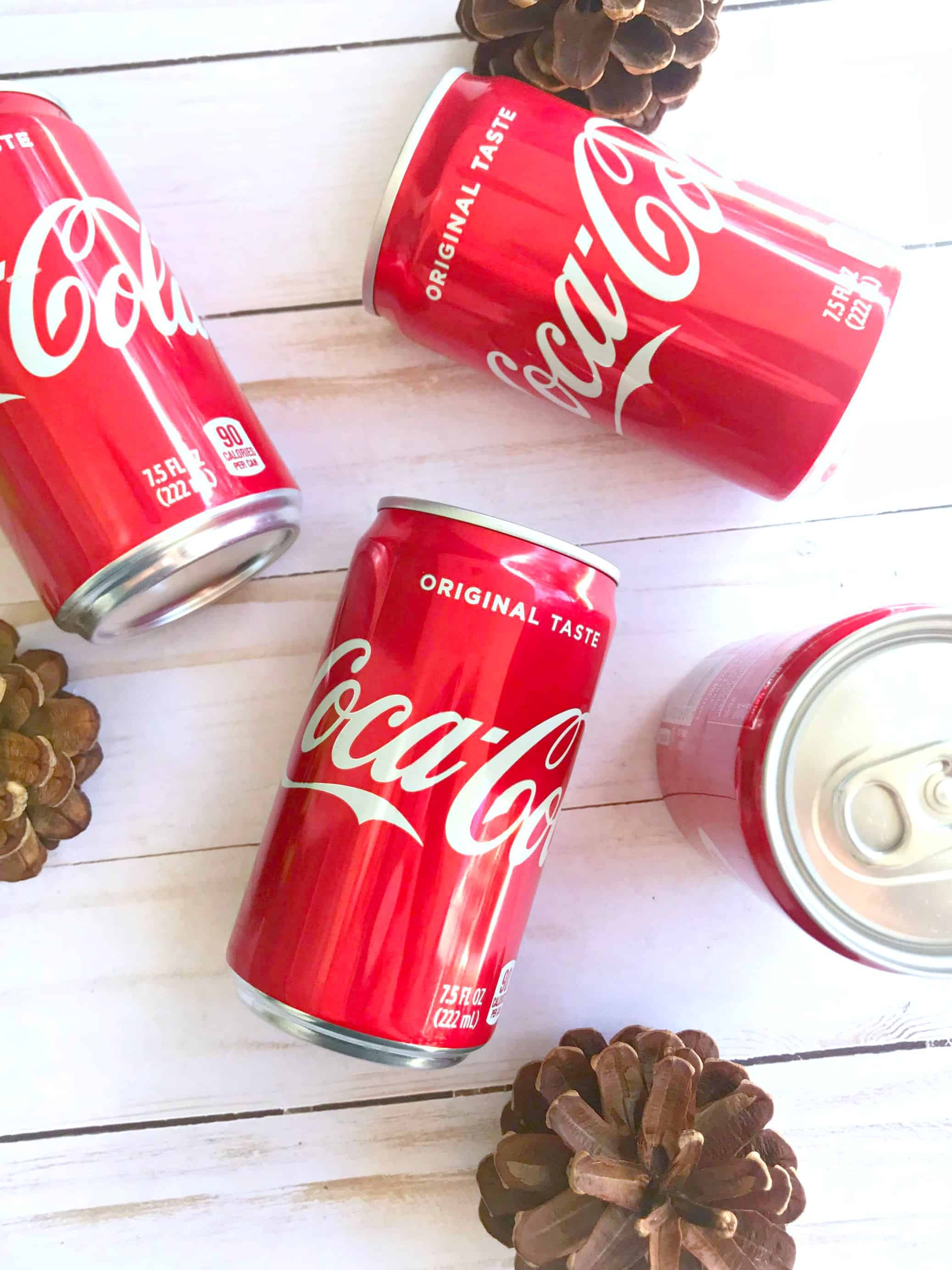 We also stock up on other favorites such as Gold Peak® Sweet Tea, Dasani® water, Diet Coke® and Coca-Cola® Mini Cans! These mini cans are adorable and great to have handy for guests to sip on and to pack on the go! Tip: Wrap a small foam cooler in pretty wrapping paper and set cans out on display throughout the house for guest to reach in and grab! Click here to shop for our favorite drinks at Sam's Club!
Citrus Pomegranate Holiday Punch
Ingredients:

30 ounces of lemonade and limeade juice
7 1/2 cups of Sprite
1 1/2 cups of pomegranate seeds
16 slices of lemon and lime
Directions:
Add 1 cup of limeade juice and 1 cup of lemonade. Now stir in Sprite. The Sprite will add some fizz to your punch and the perfect amount of sweetness!
Top with lemon and lime slices.
Pin for later!