Classic deviled eggs is a recipe that is perfect for entertaining!! Scroll down for this low carb appetizer that everyone loves!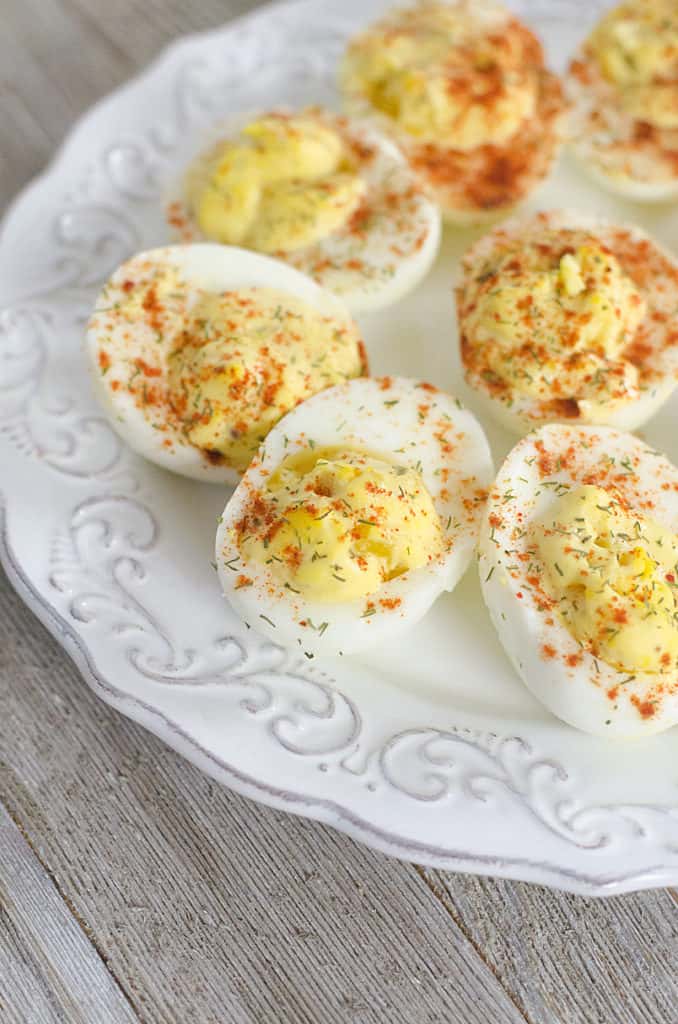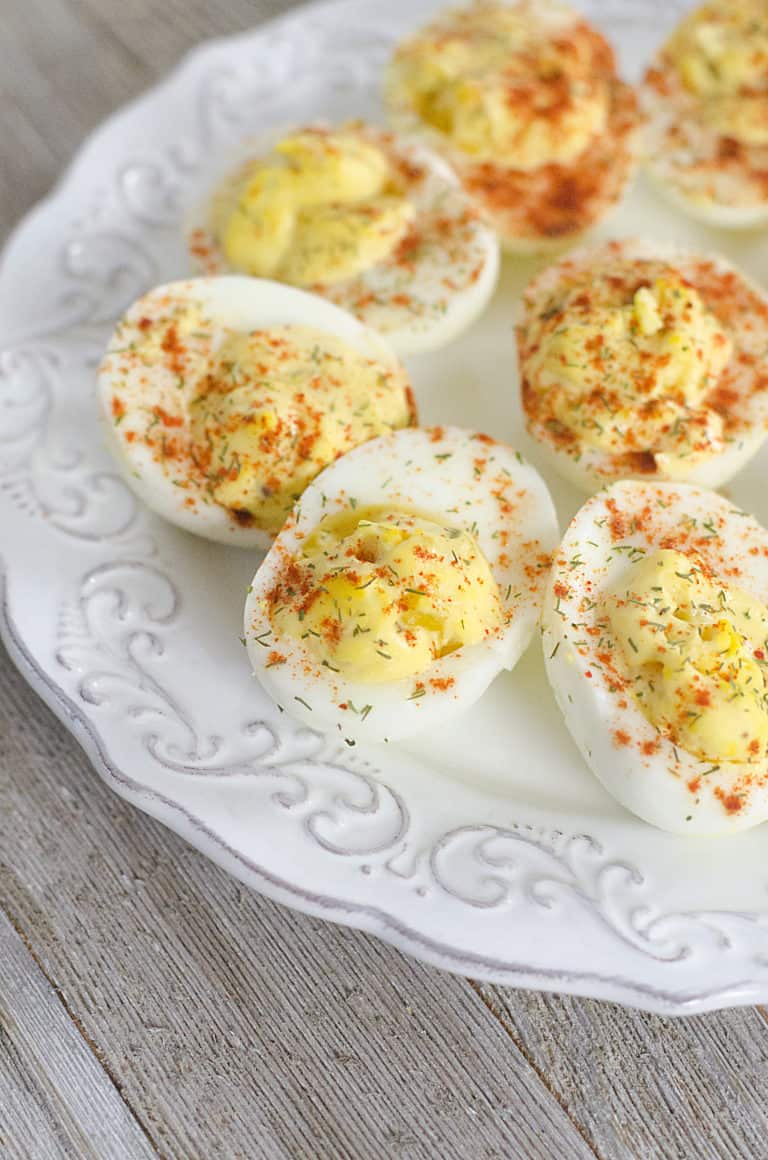 With Easter just a few days away I thought I'd share this classic deviled eggs recipe that just happens to also be low carb! I remember as a kid loving when my mom made deviled eggs and even had fun helping her make them.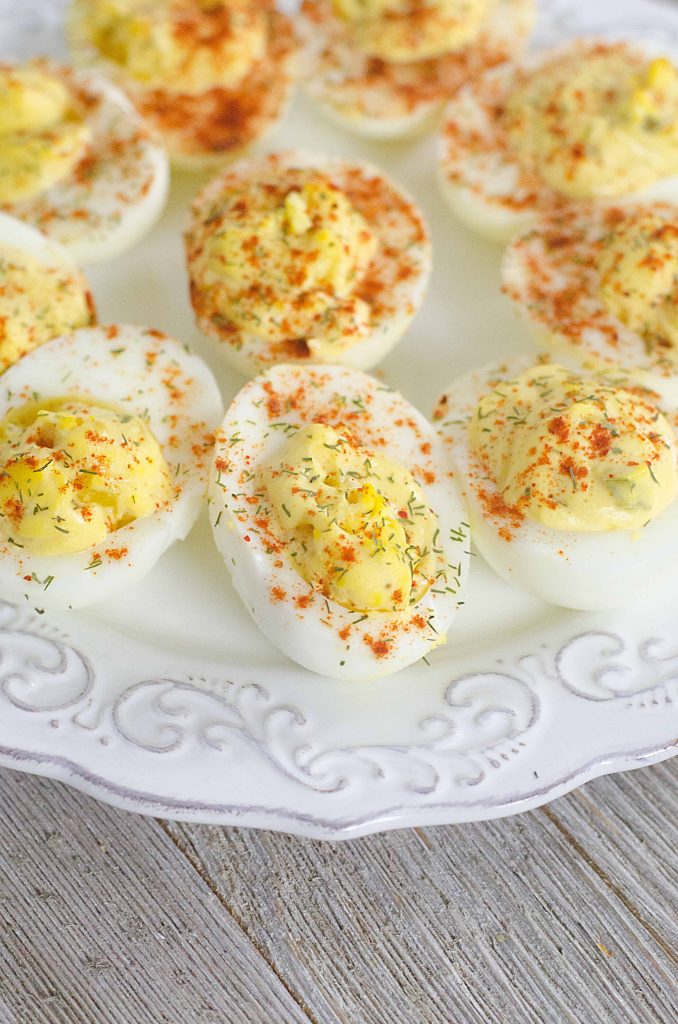 There seems to be a ton of trendy variations on the deviled eggs now but I like to keep things simple and make this Keto appetizer with a filling of yolk, mustard, mayo, dill relish (a tasty addition) and paprika.
More Appetizer Recipes You'll Love:
Ham & Pickle Dip – Also low carb and can be served with veggies and chips!
Bacon Cheeseball Bites – Delicious low carb snack that can be eaten on its own and served with crackers for guests.
Low Carb Mozzarella Filled Meatballs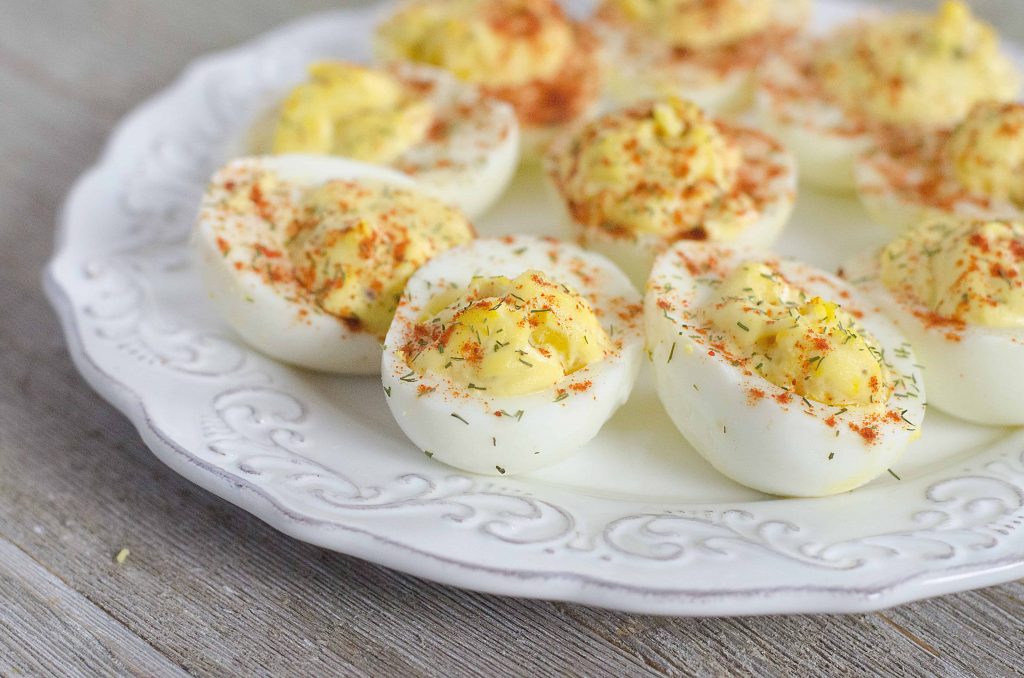 What I love about the deviled eggs I that I can easily make this recipe in advance and refrigerate until I'm ready to use. The key is to not assemble the deviled eggs and to Store egg white and the yolk filling separately.
How to make deviled

eggs
Ingredients:
7 hard boiled eggs
1 tablespoon dill relish
1 tablespoon dijon mustard
5 tablespoons mayo
1/2 teaspoon salt
1/2 teaspoon pepper
2 teaspoons paprika
*Piping bag for filling.
Instructions:
Cut hard boiled eggs in half and remove yolks to a small bowl. Place whites onto a tray or large plate.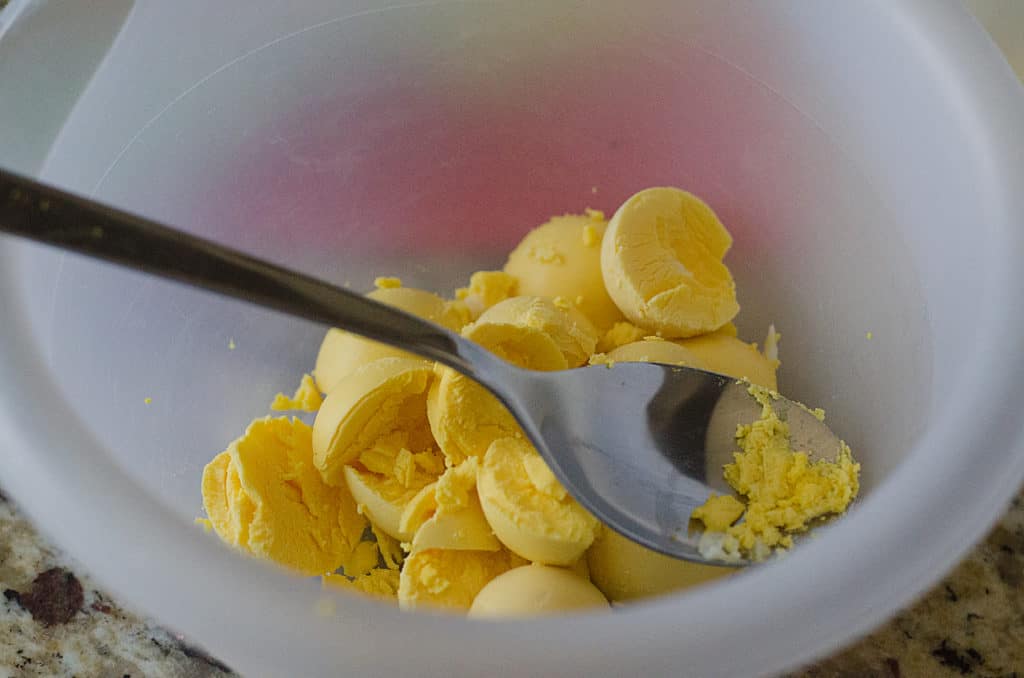 In the bowl with yolks, mix in relish, dijon mustard, mayo, salt, and pepper.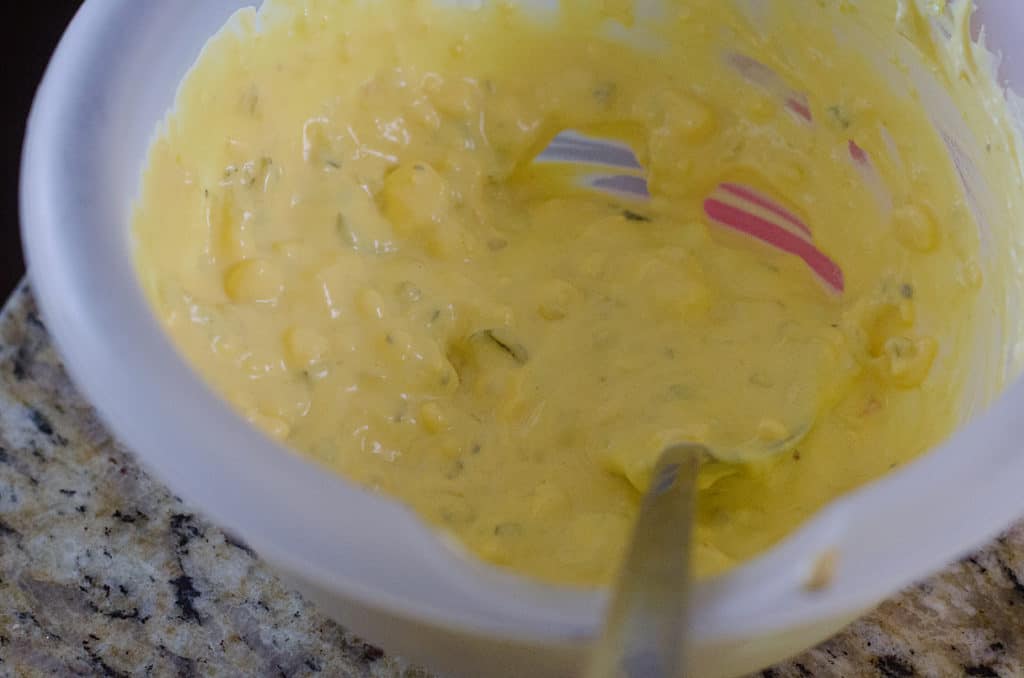 Place mixture into a piping bag and pipe into the centers of the whites. Top with paprika. Serve cold!
Pin for later!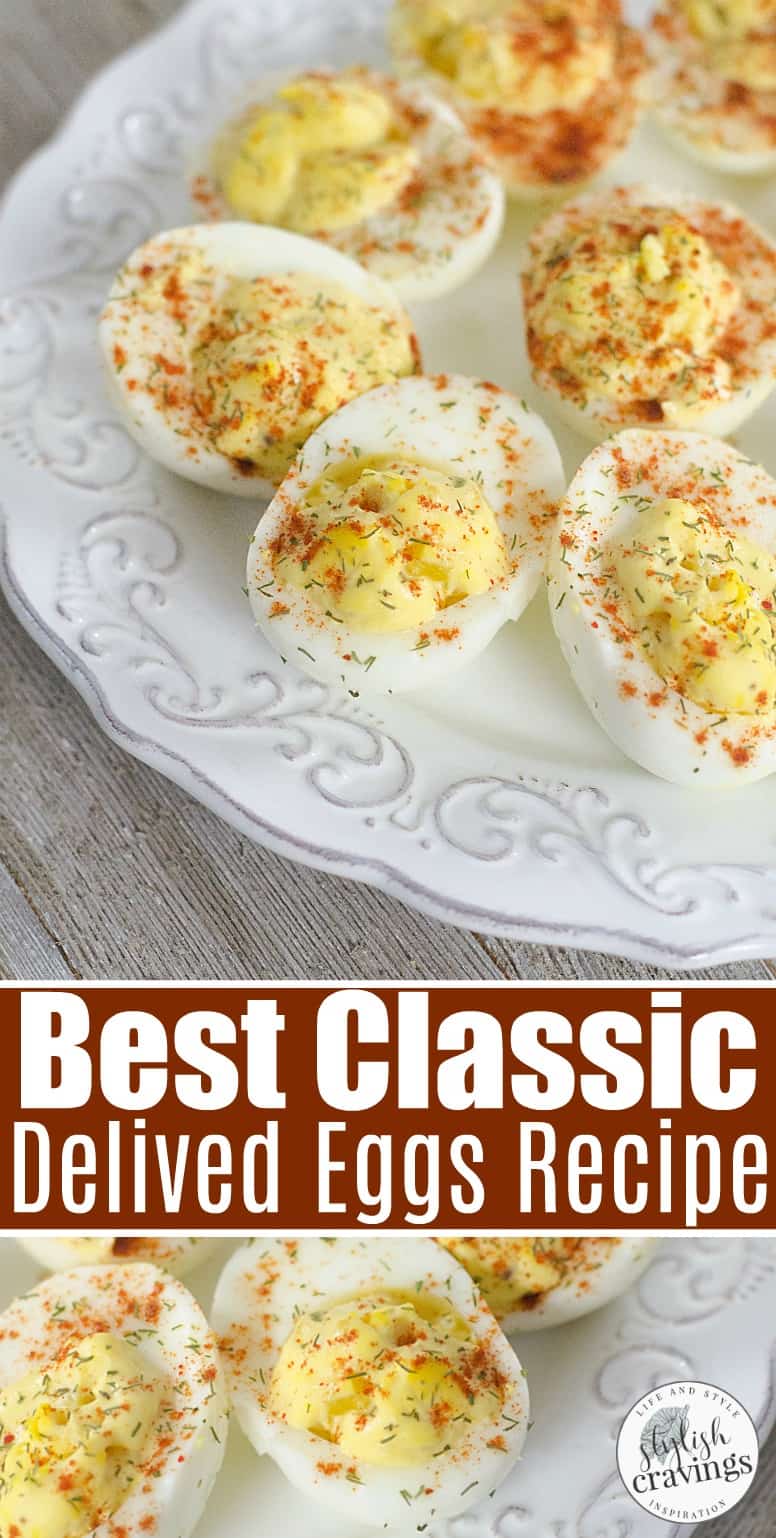 Follow me on Pinterest for more recipes like this!