These low carb mozzarella stuffed meatballs are a tasty low carb appetizer that everyone will love! Serve for your New Years party or even for the big game day!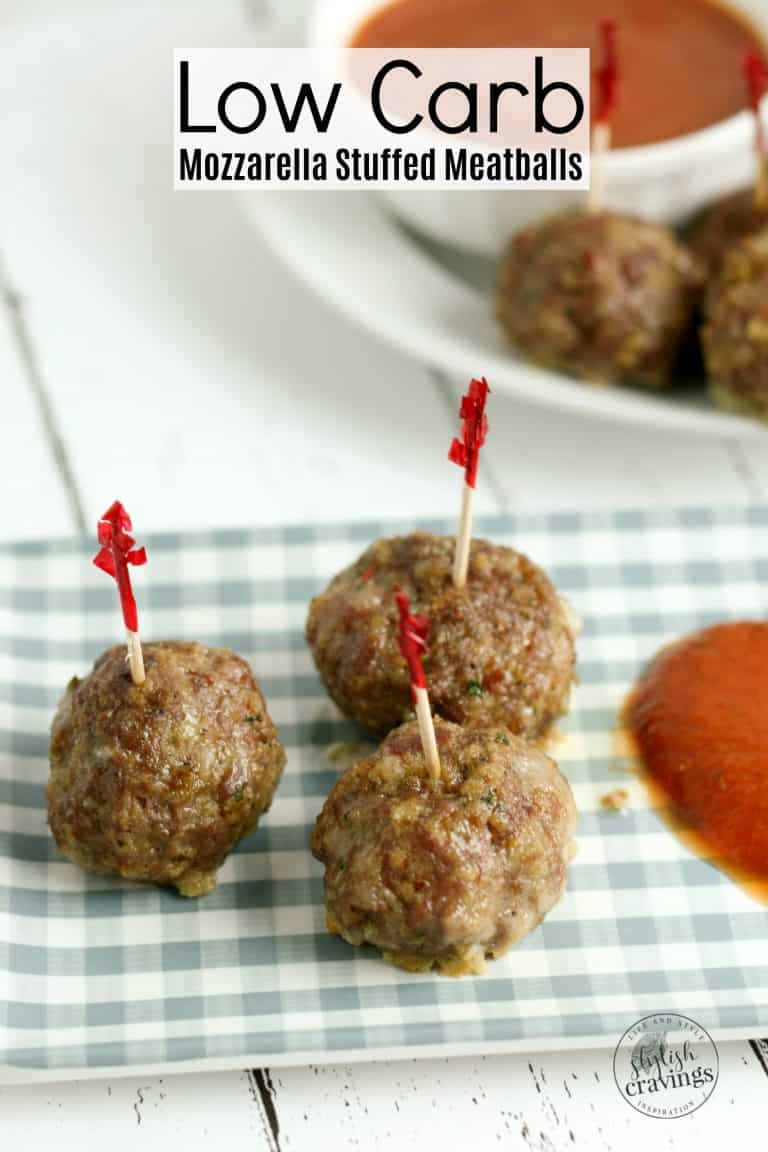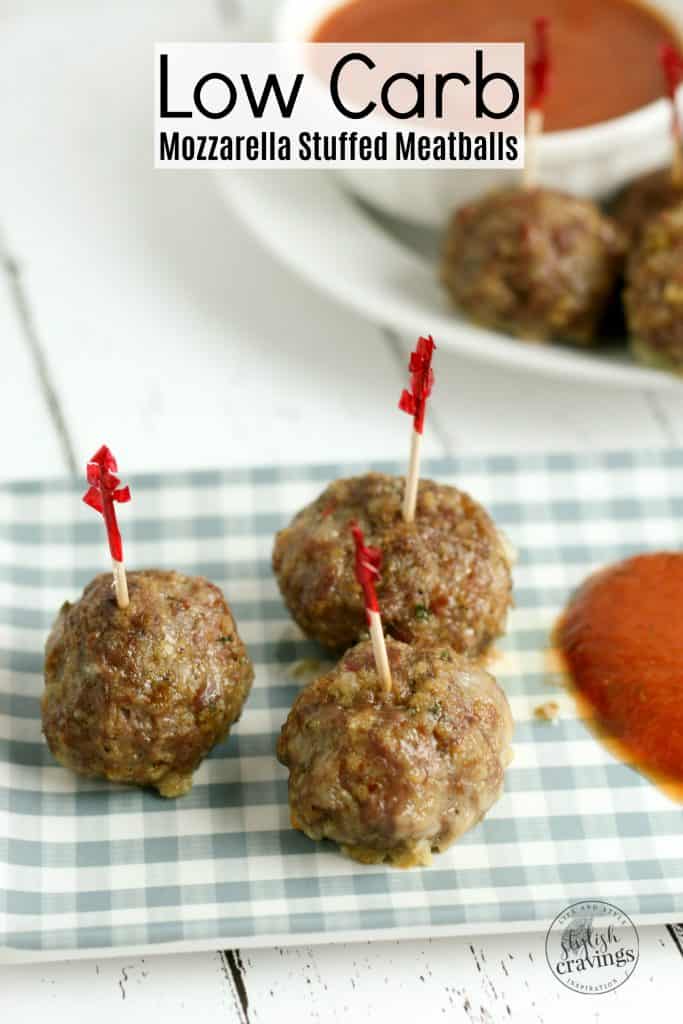 I'm still on the Keto/low carb diet and I've actually found it surprisingly easy to get through the holidays without consuming too many carbs. To be honest, I didn't even really avoid carbs, I just simply felt satisfied replacing carbs with the low carb alternatives I've already been eating.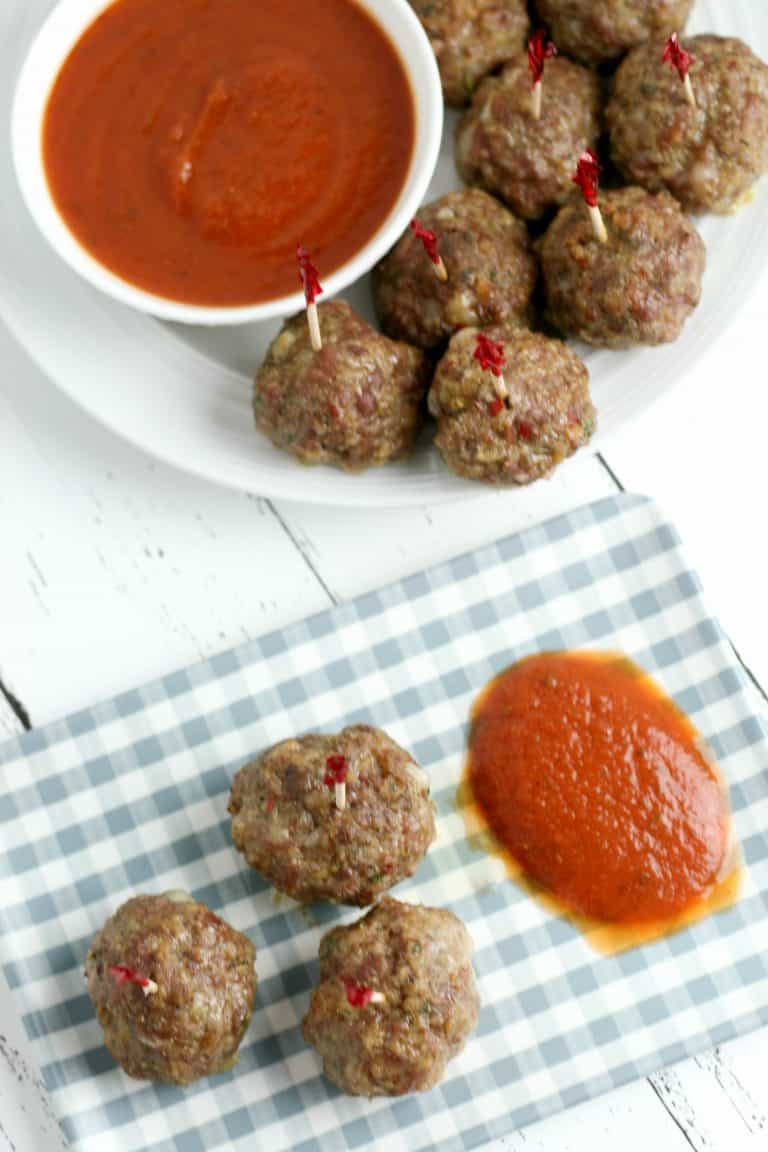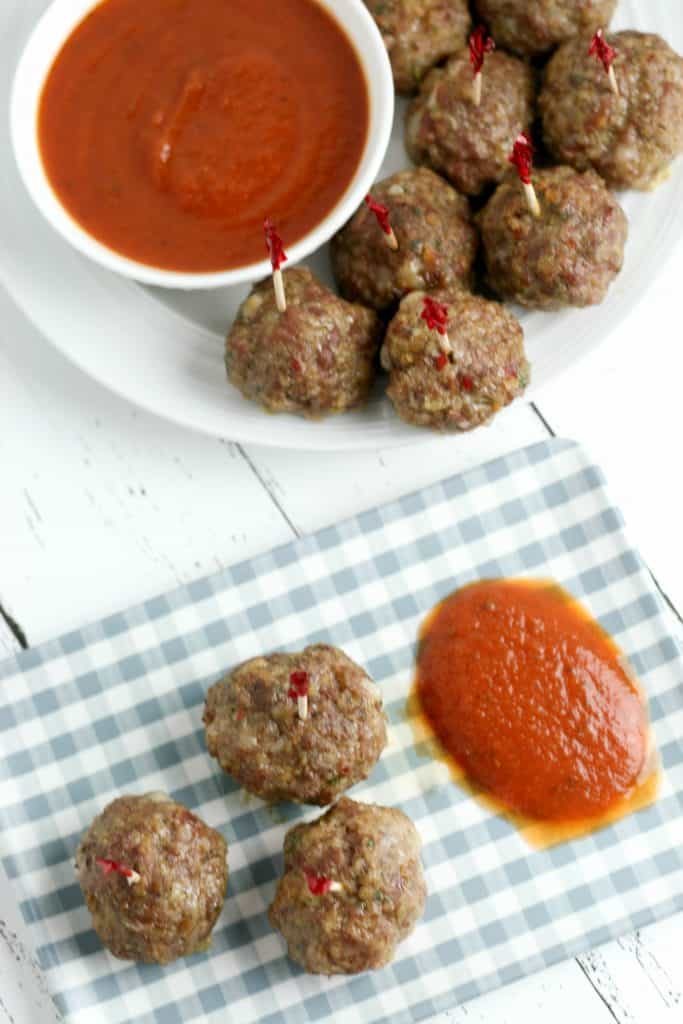 Recipes like this low carb meatballs make it really easy for me to stick to this new way of eating and also serve food that are a real crowd pleaser! I mean … who doesn't love meatballs and cheese!? You can make these low carb mozzarella stuffed meatballs as an appetizer or even serve them with a side salad for lunch or with veggies for dinner!
Low Carb Mozzarella Stuffed Meatballs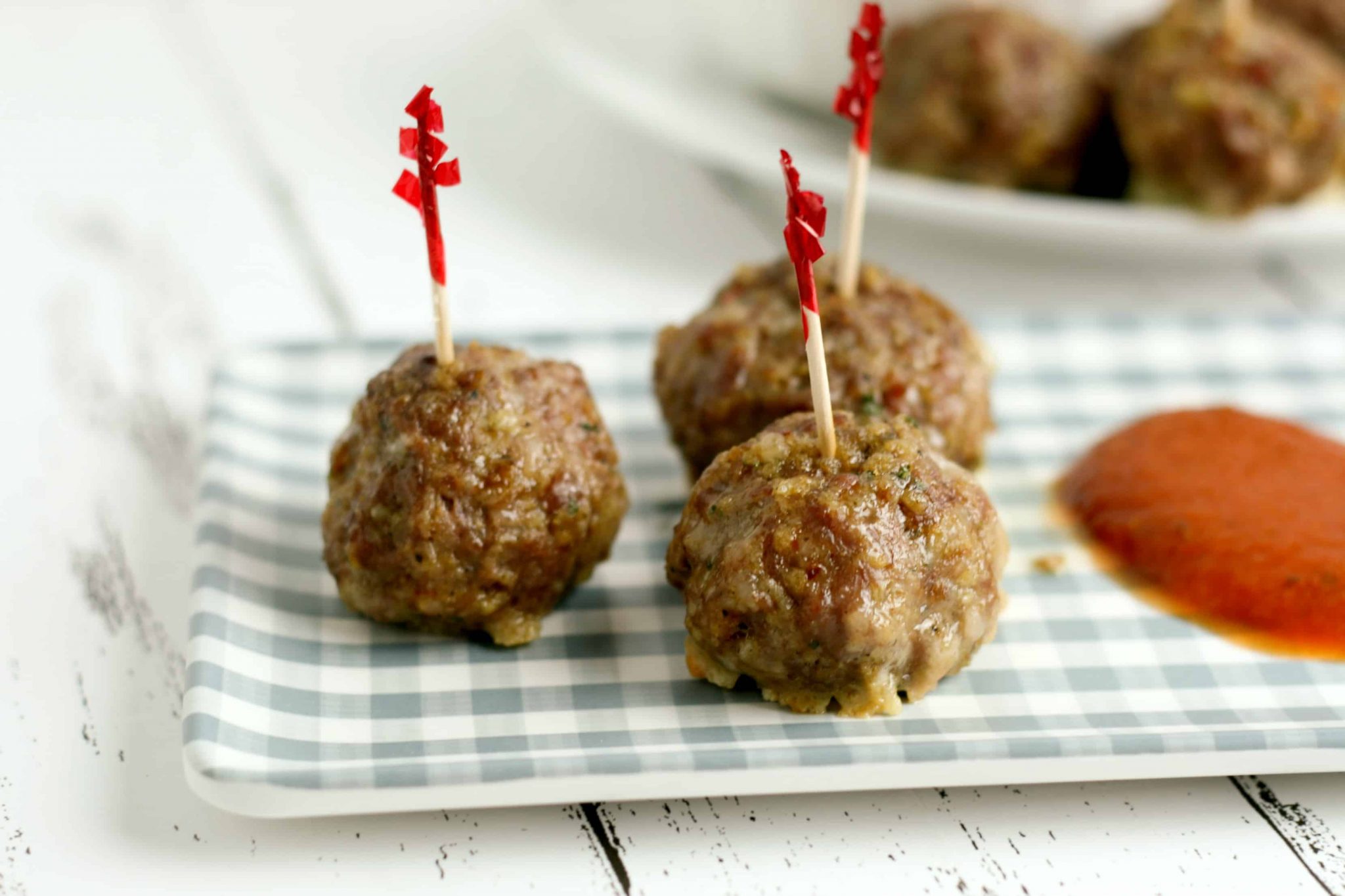 Meatballs are traditionally made with breadcrumbs but almond flour is a great low carb alternative! For an even lower carb option, I've even used pork grinds and have found that work much better and they have ZERO carbs! Tip: pork grinds can also be used as a topping for casseroles and are also great to serve with your favorite dip!
More low carb recipes:
Egg Roll In A Bowl
Mushroom and Spinach Cauliflower Rice
Chili Rellenos
Low Carb Mozzarella Stuffed Meatballs
Yield: 15 meatballs
Ingredients:
½ pound ground beef
½ pound Italian sausage
1/3 cup almond flour or crushed pork grinds
1 egg
Teaspoon parsley
1 teaspoon basil
One teaspoon oregano
1 teaspoon garlic powder
½ teaspoon black pepper
½ teaspoon salt
1 cup mozzarella cheese
Low Carb Mozzarella Stuffed Meatballs
Instructions:
Preheat oven to 350 degrees.
Combine ground beef, sausage, breadcrumbs, egg, parsley, basil, oregano, garlic powder, pepper, and salt in a large bowl.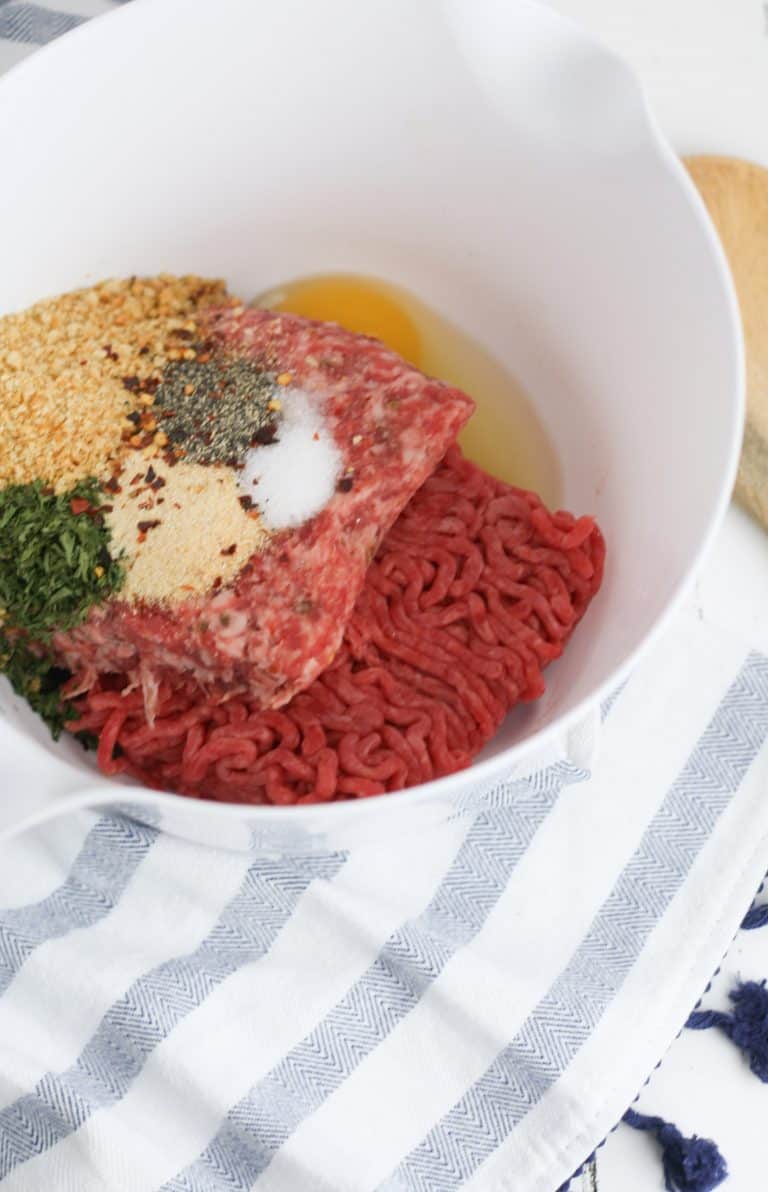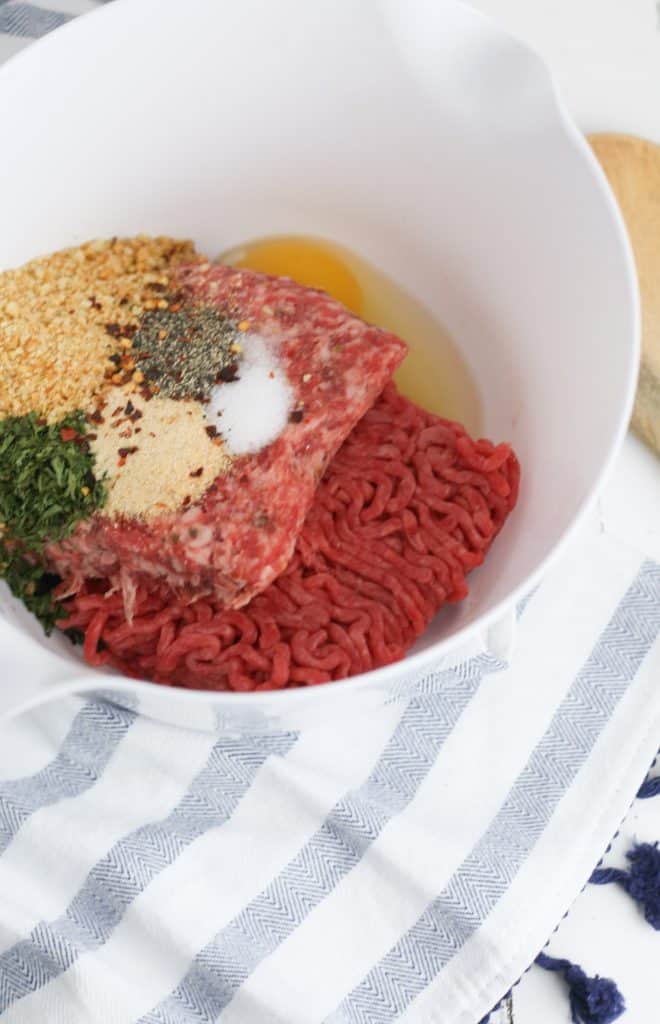 Using your hands, mix together ingredients until well combined.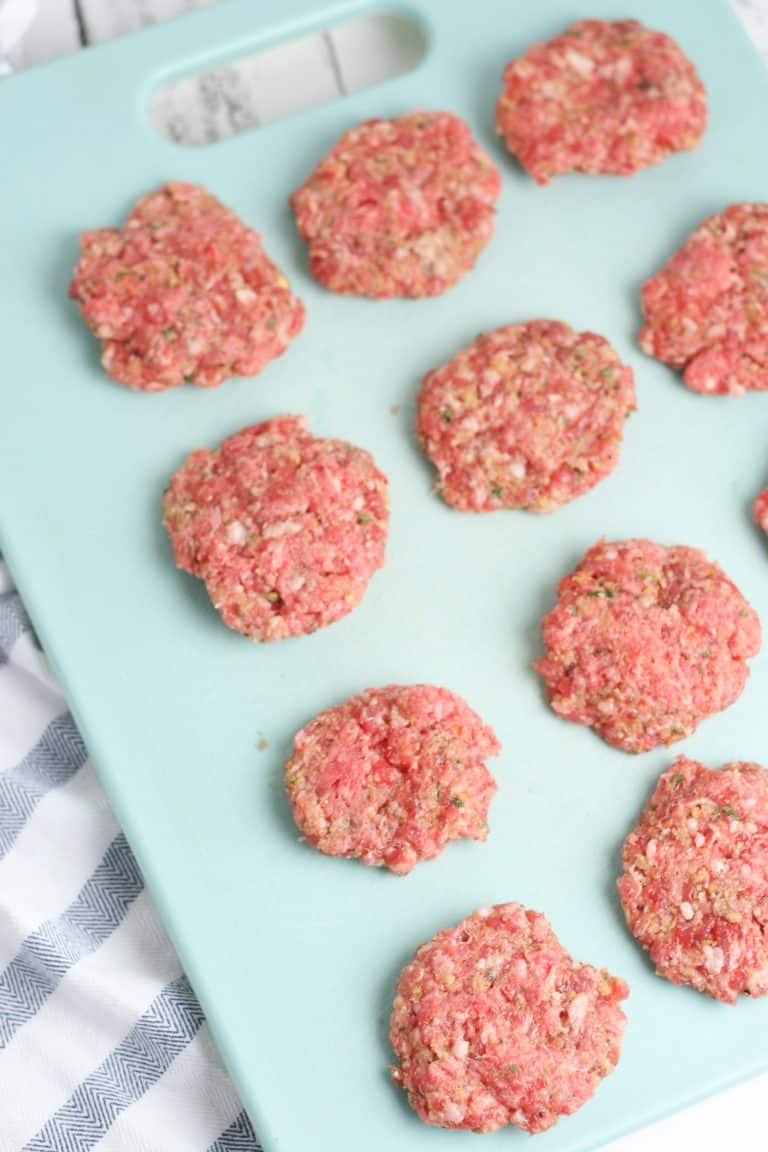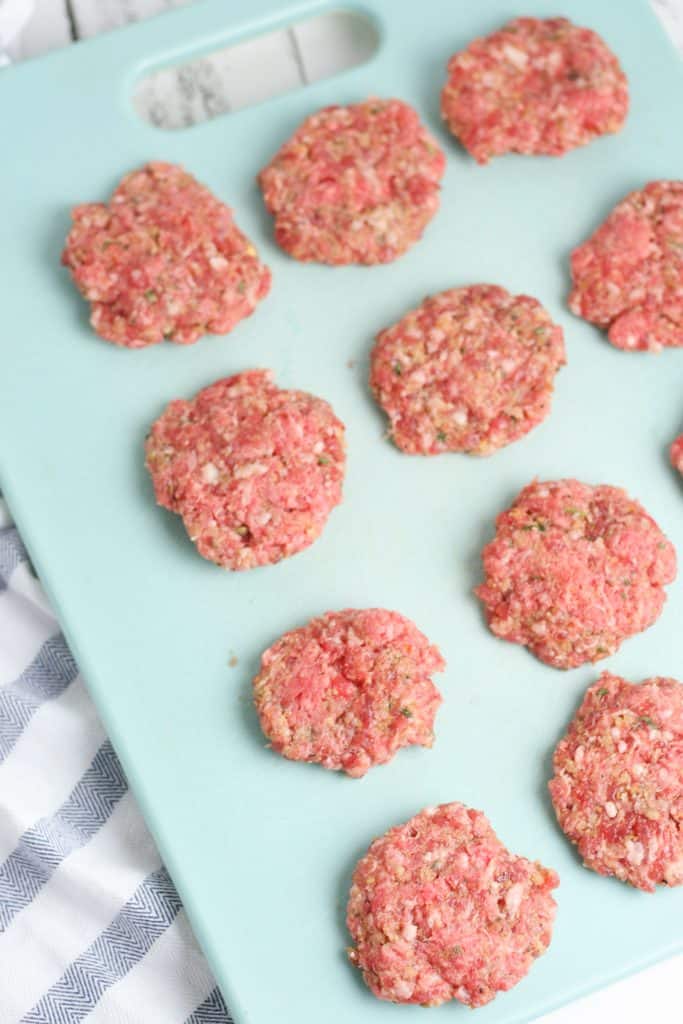 Scoop meat mixture by the tablespoon and form into small disks.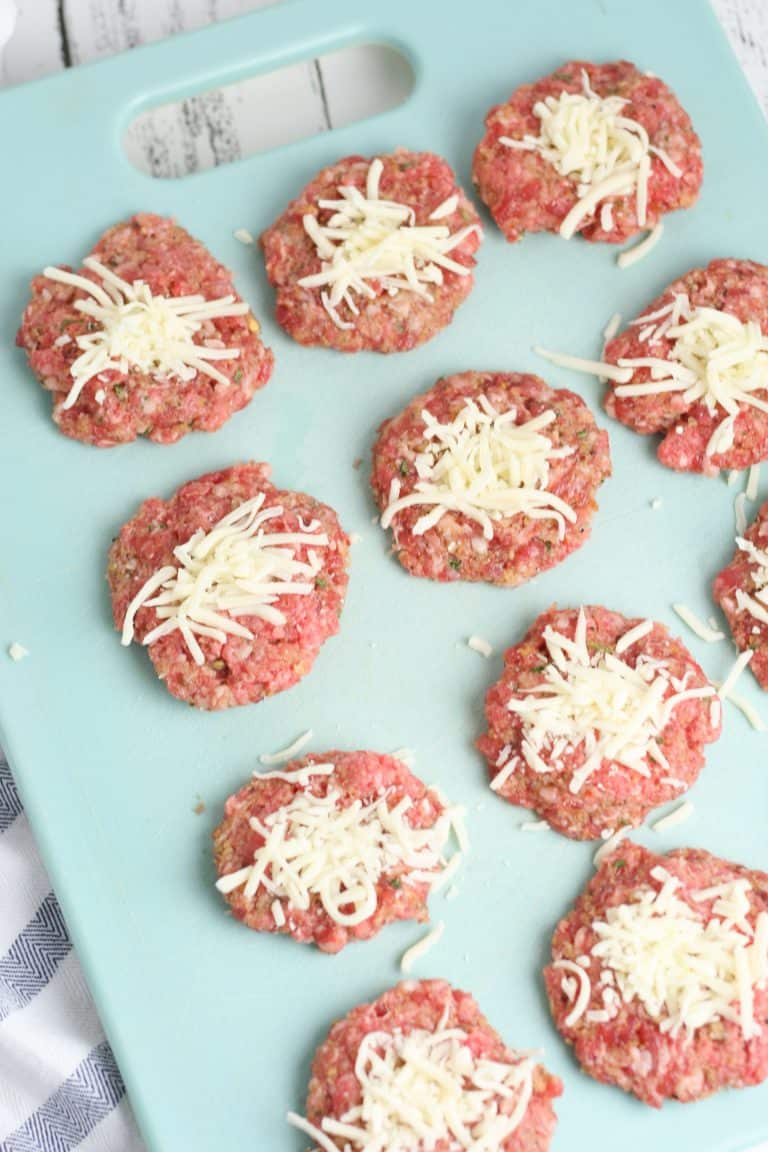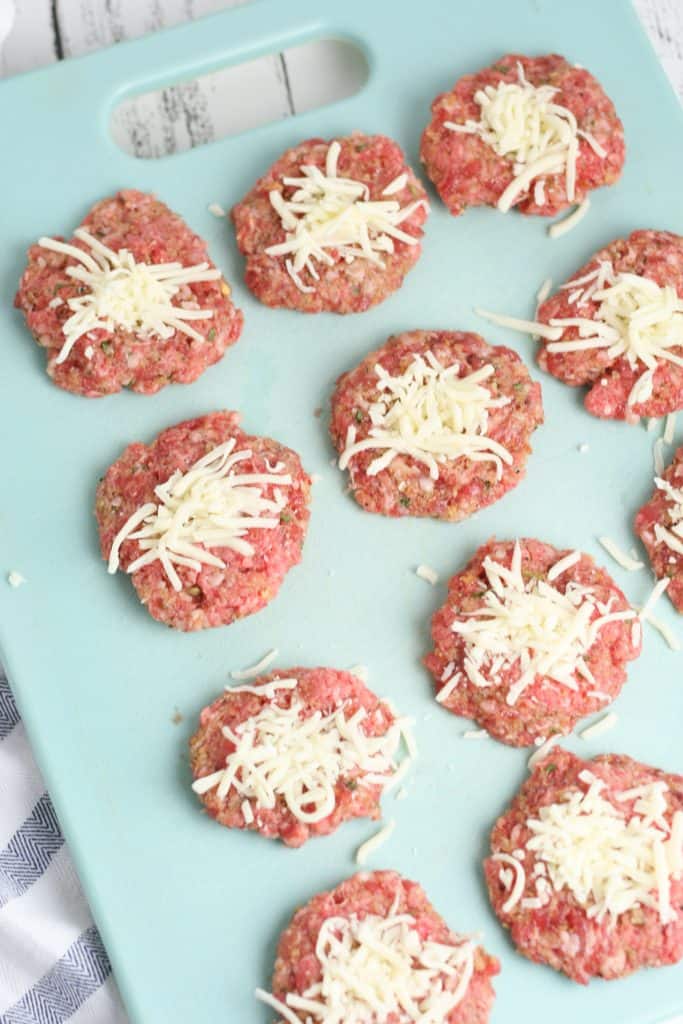 Add a pinch of shredded mozzarella cheese to each disk.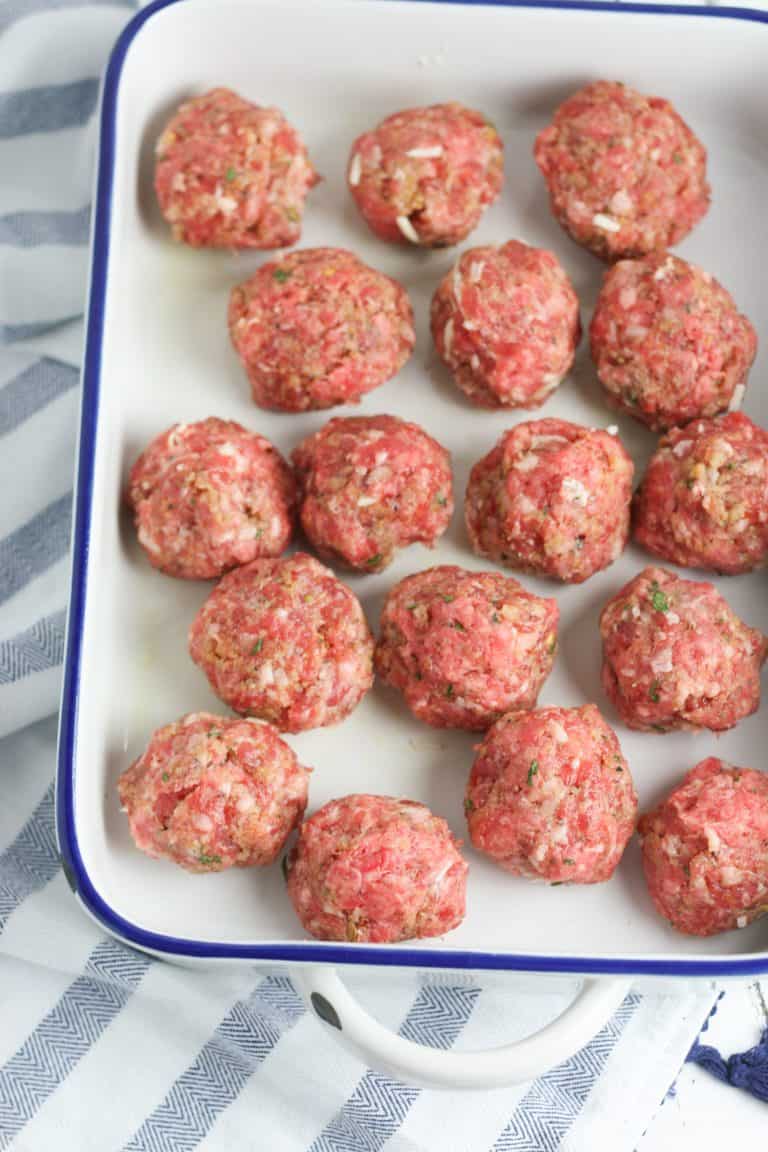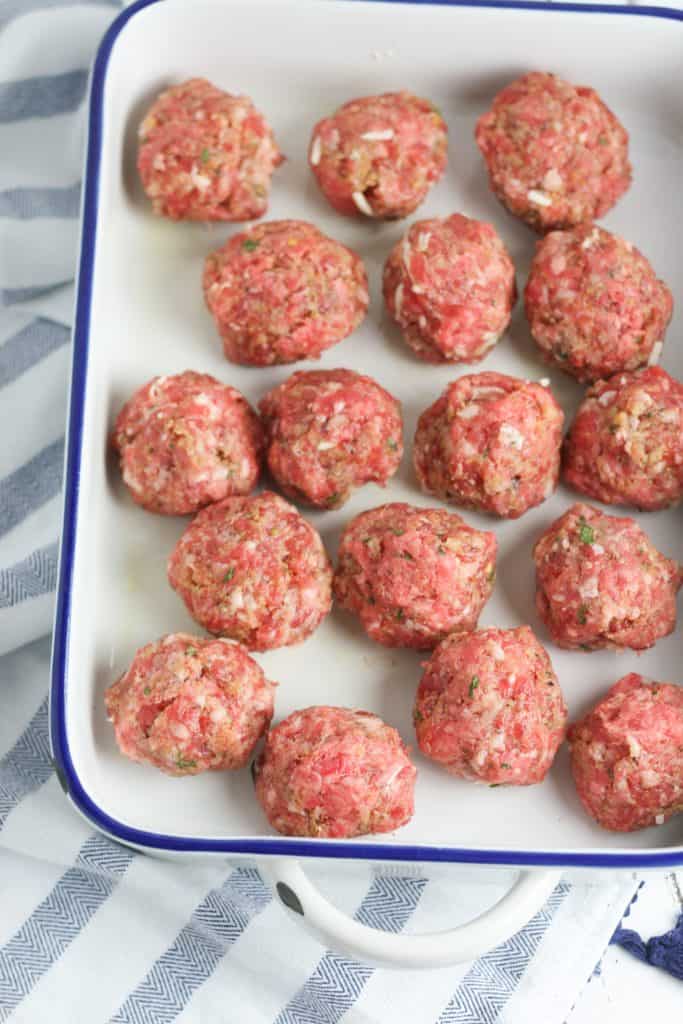 To form a ball, pinch the ends of each disk together to seal in the cheese, then roll the disk in your hand to shape a ball.
Place the meatballs in a greased baking dish and bake for 25 minutes or until the meatballs are cooked through.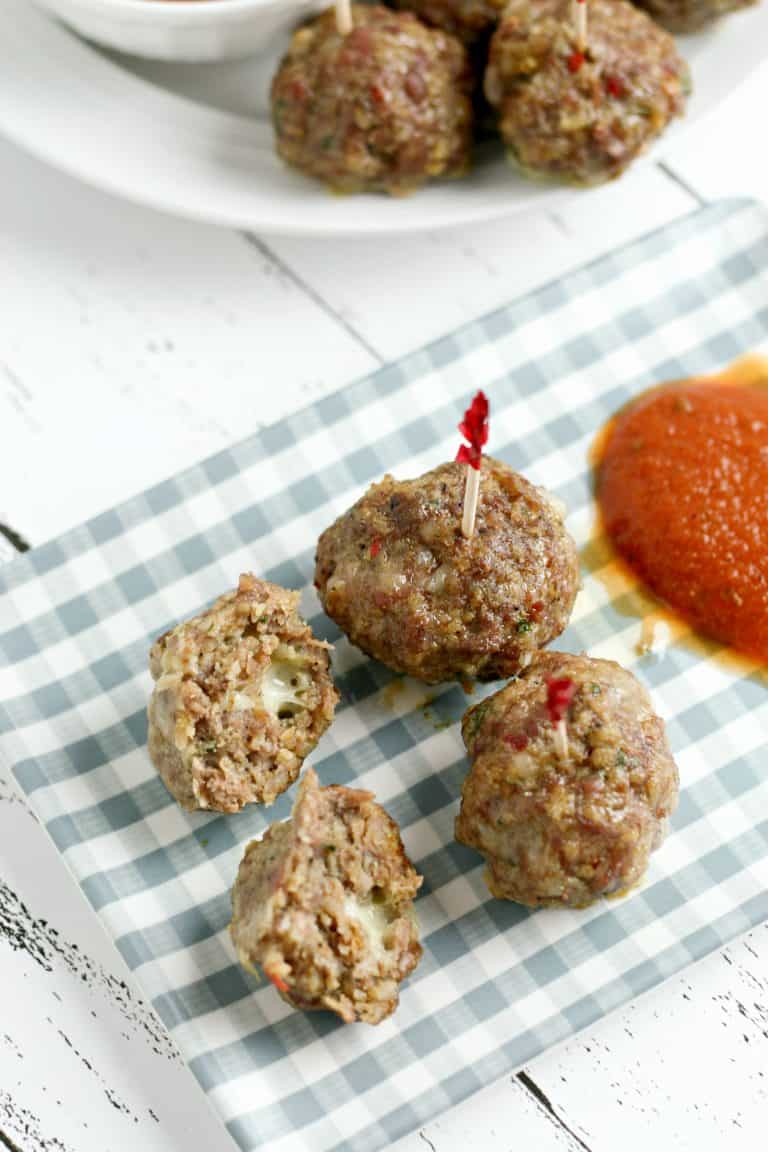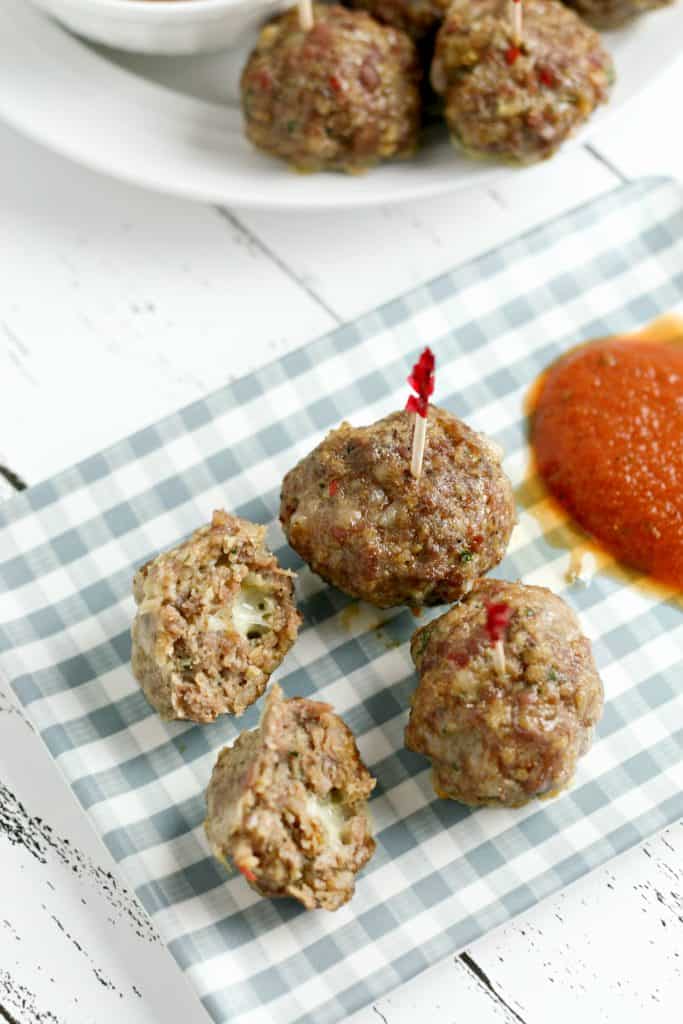 Pin for later!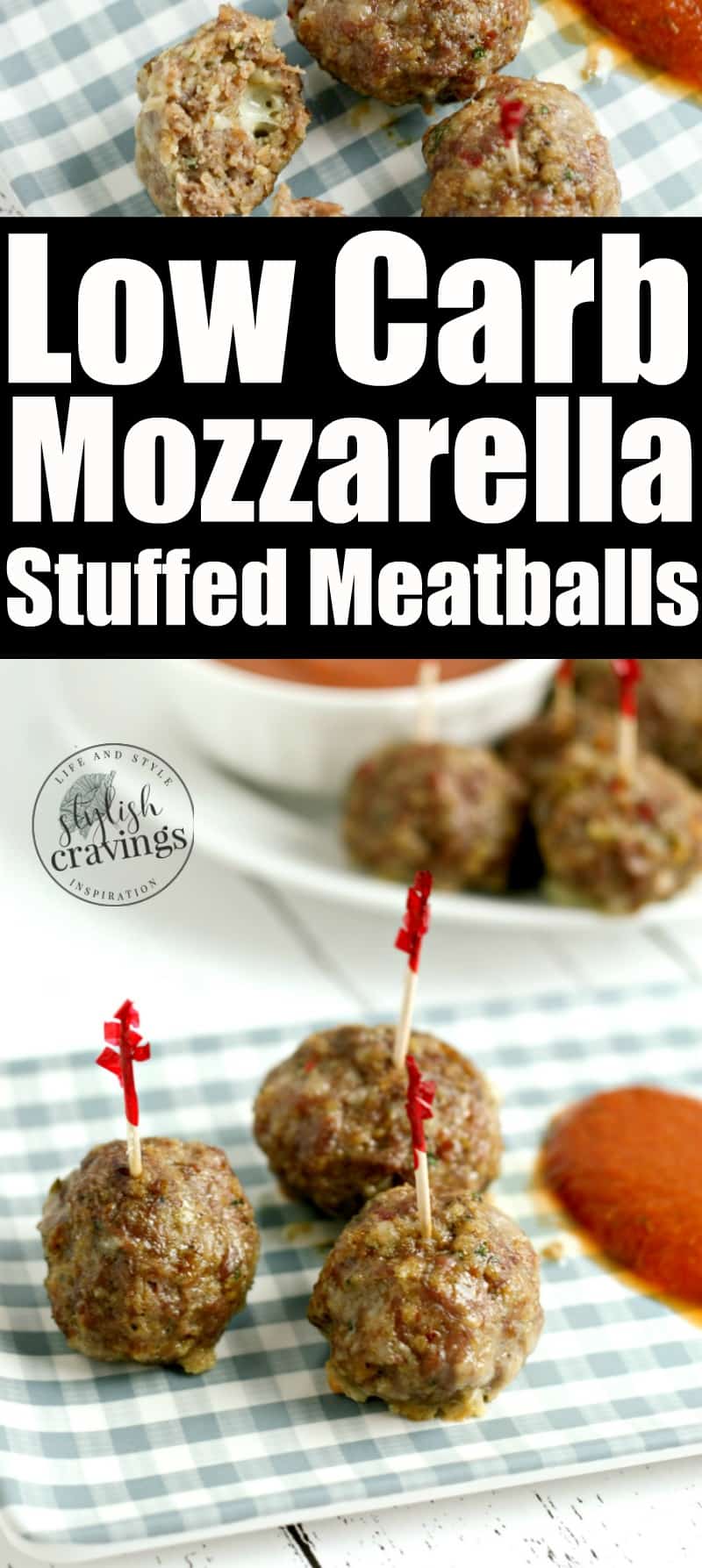 Keto/Low Carb Favorites:
Southwestern Deconstructed Chicken Keto Soup Bowl
Pork Chops In Parmesan Cream Sauce