My kids love the 4th of July! My older ones buy themselves some fireworks and go nuts out on our lawn, while the younger ones watch and wave sparklers. This is Joseph's second Fourth of July but this year he's much more aware and we wanted him to join in on the fun in a safe way. Robert, my crafty one, came up with a great idea to make Joseph some DIY sparklers so that Joseph can wave them on the Fourth of July.
We headed to our local Dollar General looking for pipe cleaners but when I saw the red, white and blue balloon weights at our local Dollar General, I knew right away they'd be perfect! By the way, I spent less than $10 on all my supplies. I thought I'd be running around a few stores and spending double!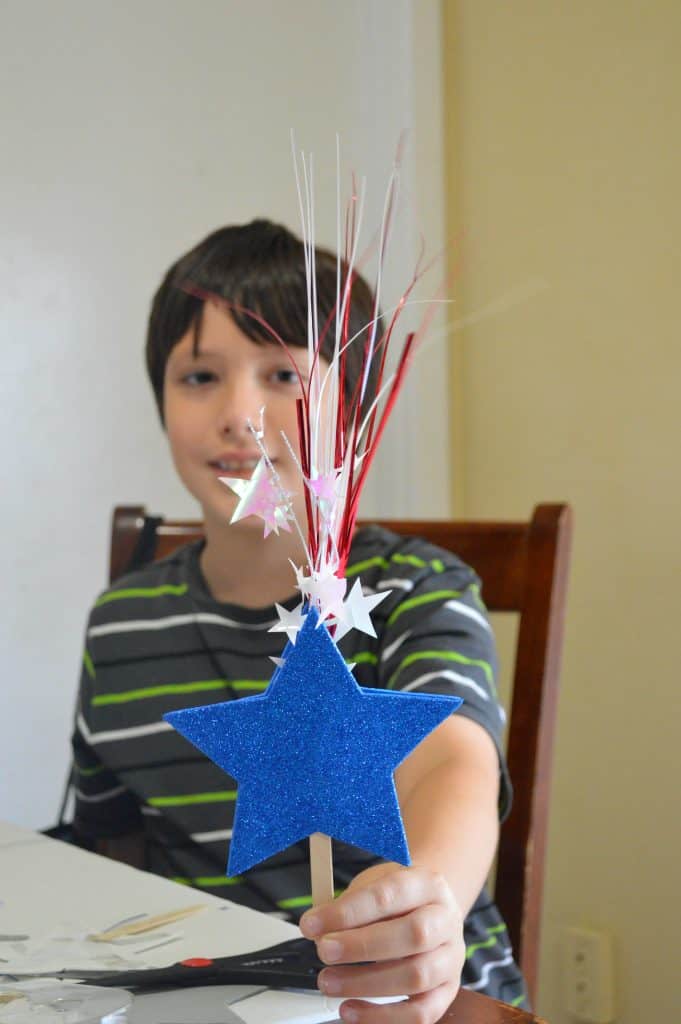 Matierials:
Wooden popsicles sticks
Glue
Double sided tape
Three balloon weights
Scissors
Foam glitter stars
Instructions:
Cut strands off balloon weights.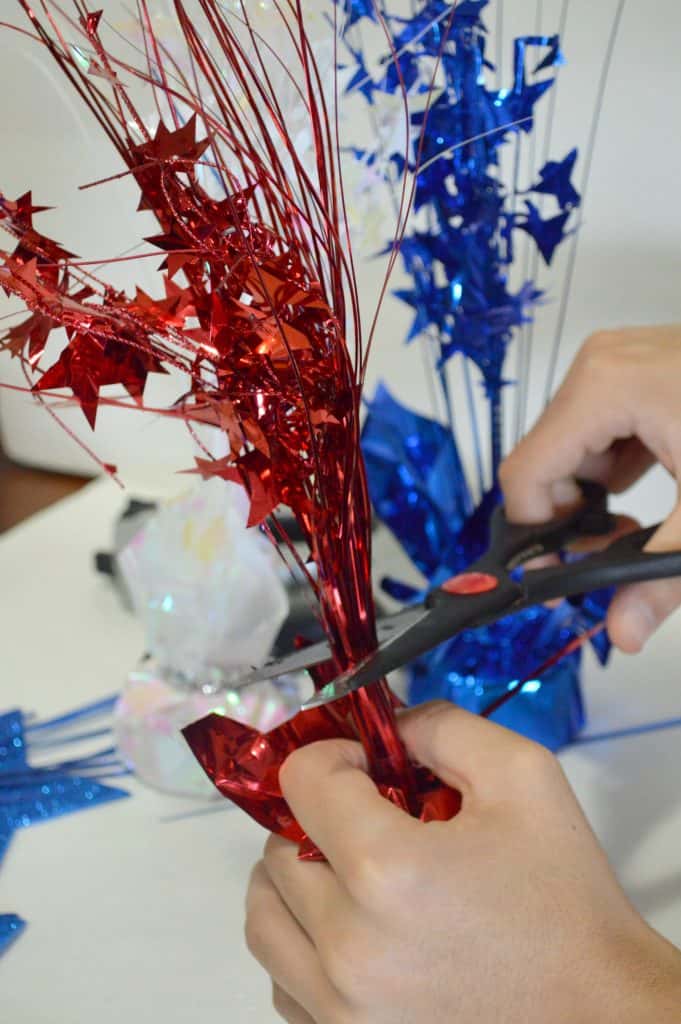 Grab a bundle and wrap up ends in double sided tape and set aside.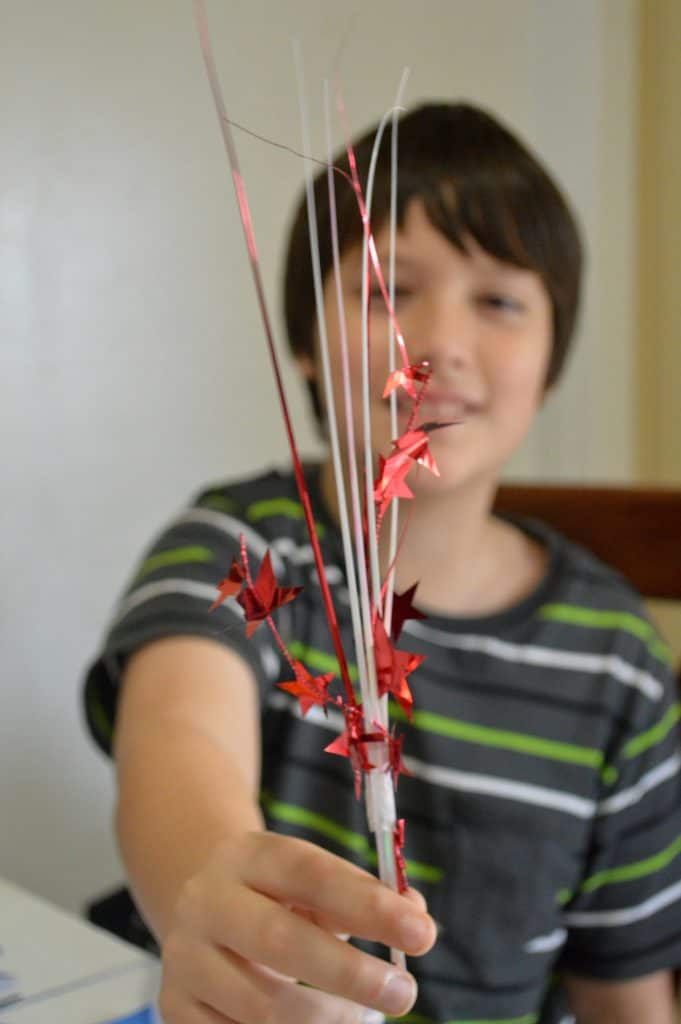 Add glue to the end of the star.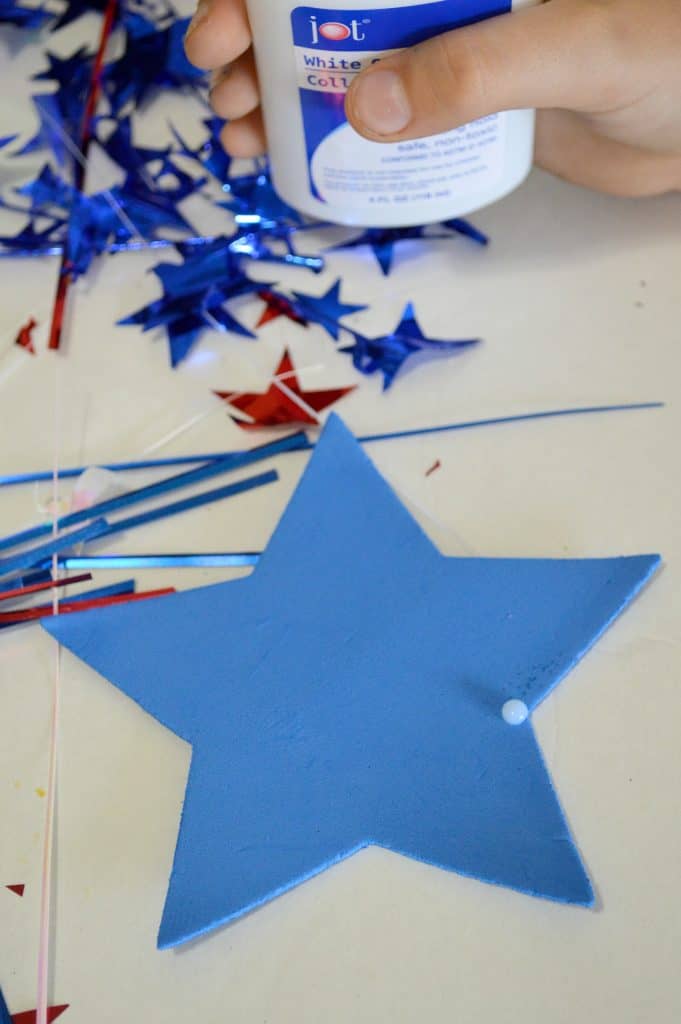 Place the popsicle stick on the glue and let it dry.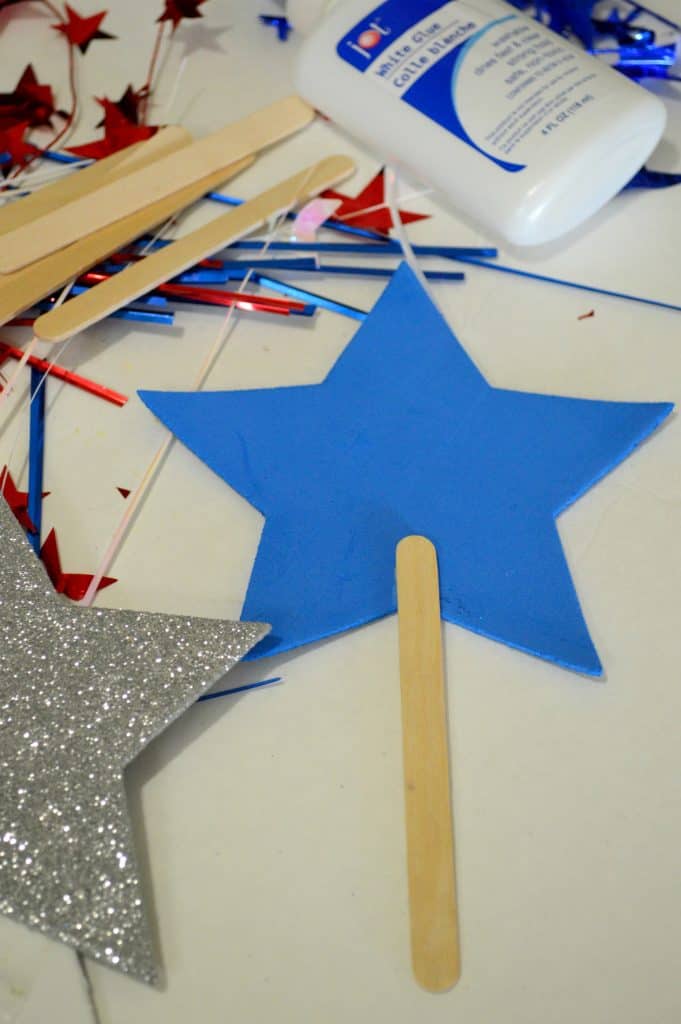 Criss cross double sided tape across entire back of star with glue (the more the better). Repeat on another blue star and set aside.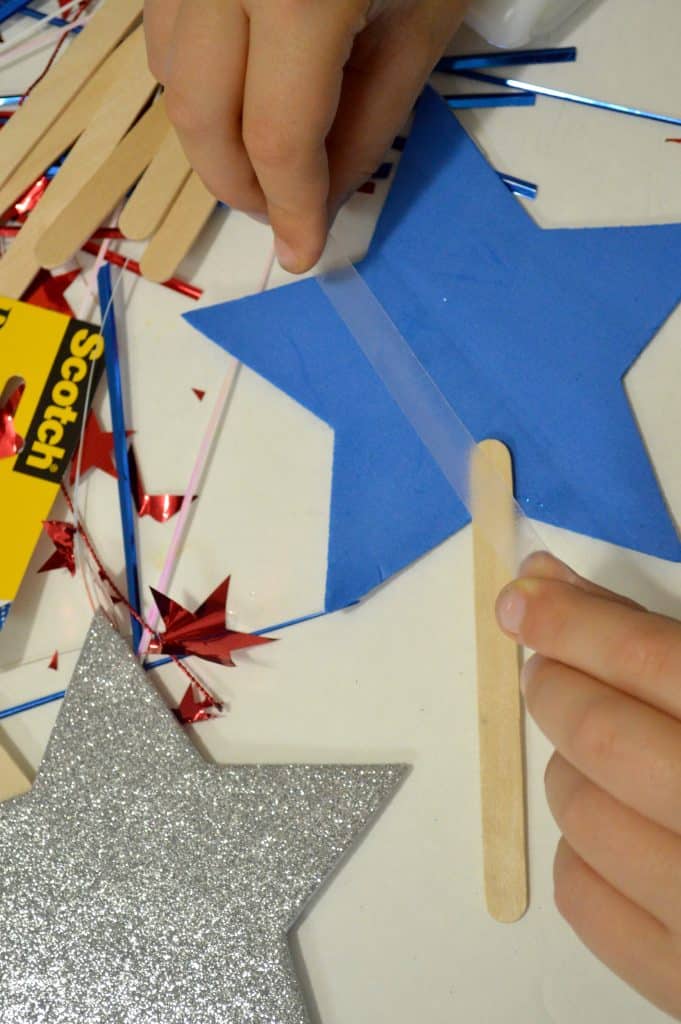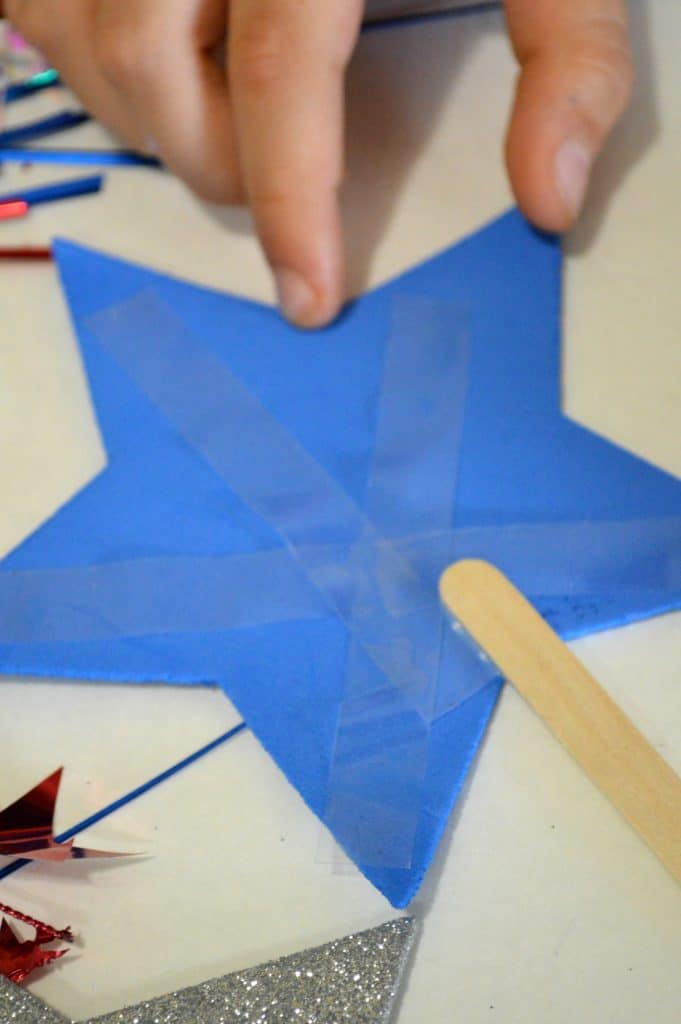 Take bundle of strands and place down onto the back of the star with the popsicle stick.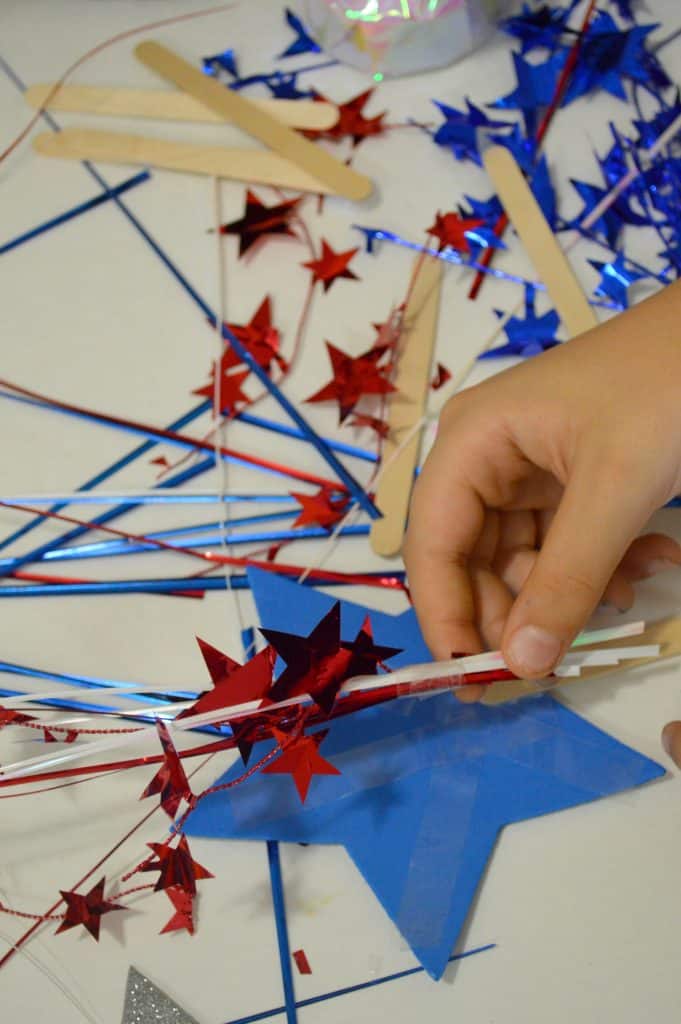 Take second star and press down until both stars and bundle of strands are all firmly in place.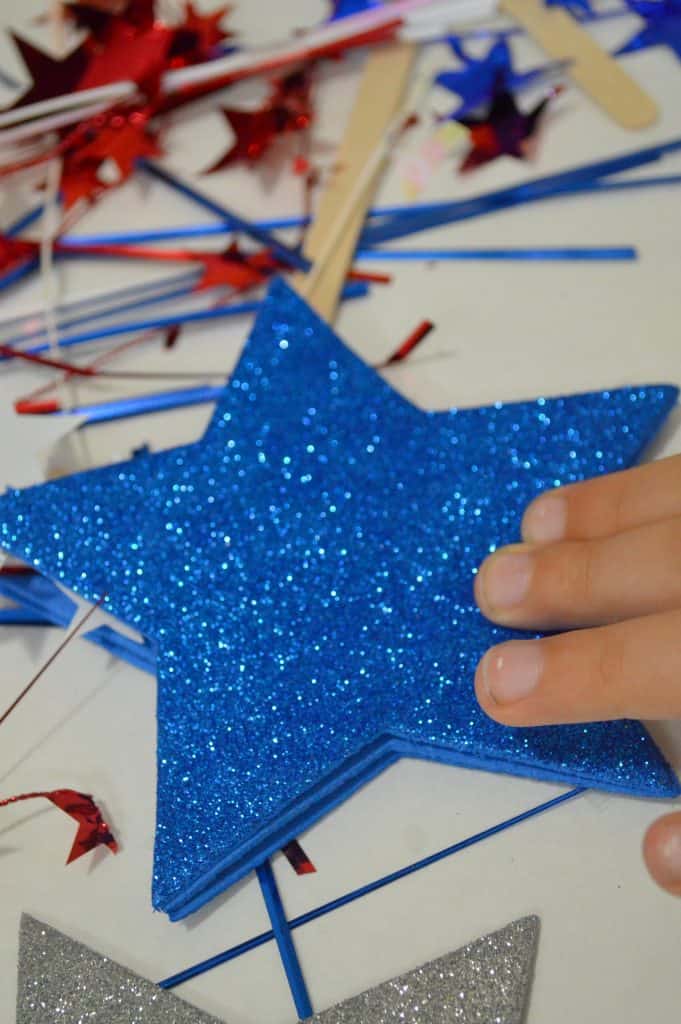 That's it! I can't wait to see his face when we hand Joseph his very own sparklers!