Disclosure: This shop has been compensated by Dial®. #ShopDialAtWalmart #sponsored
This easy DIY indoor herb garden is a fun and simple way to keep fresh herbs handy in your kitchen at all times! Scroll down for the easy tutorial.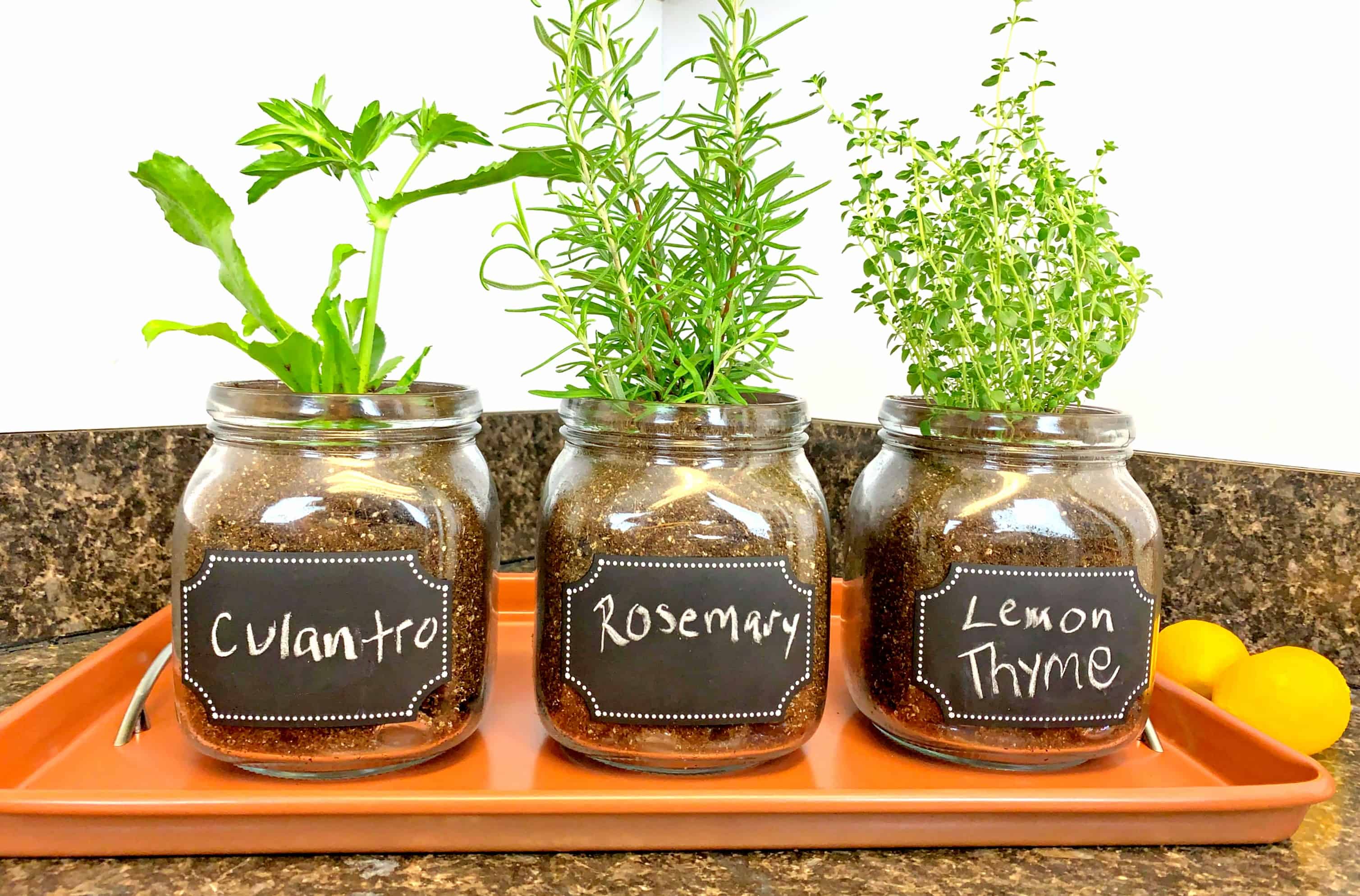 I'll be honest, I don't have a green thumb. I don't garden and I don't have many house plants since I tend to kill them on accident.  – DIY Indoor Herb Garden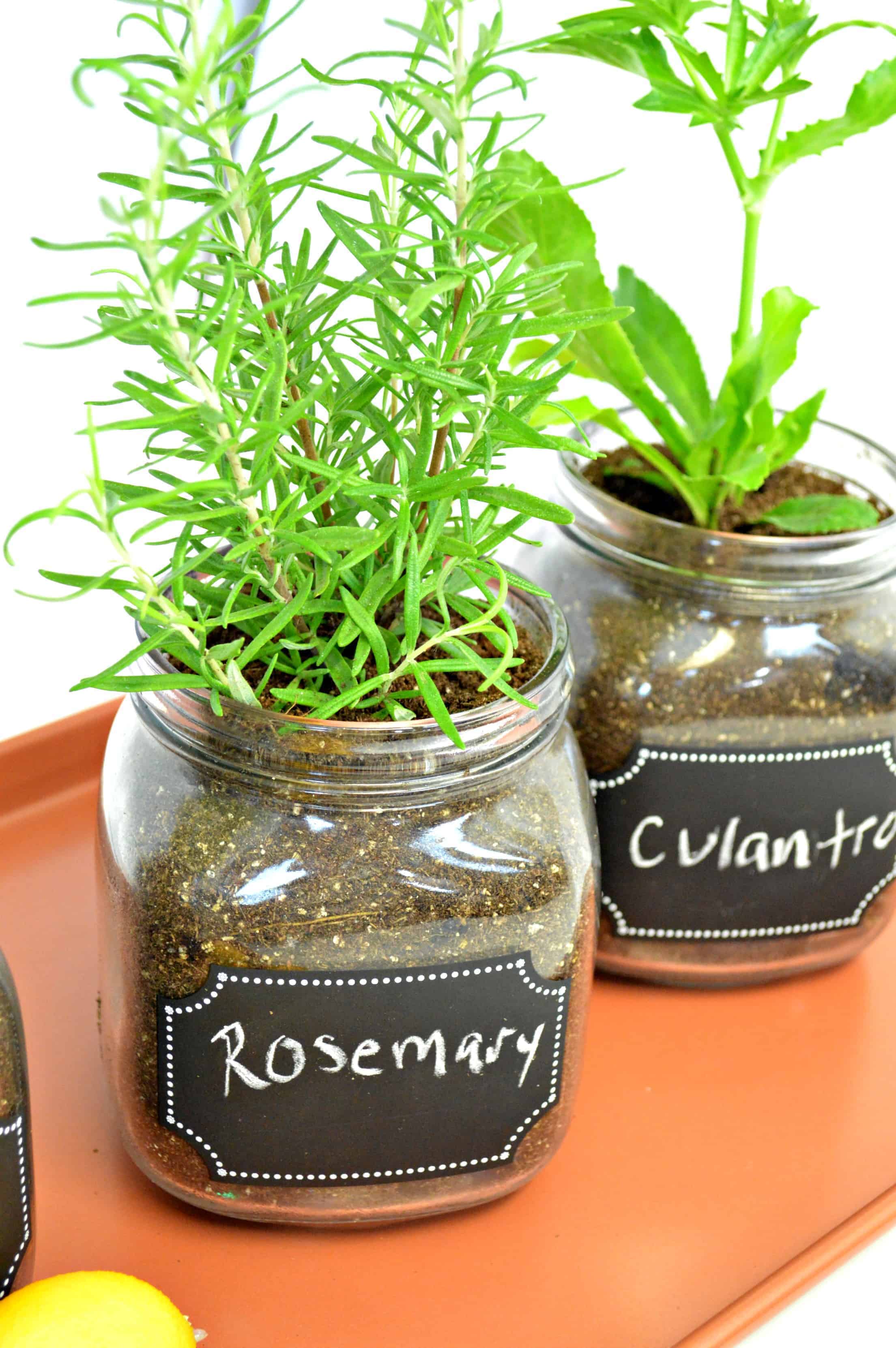 This indoor herb garden is something I've always wanted to make so that I could have easier access to fresh herbs right in my kitchen! Whipping up healthy meals has become something I look forward to and this herb garden will be handy. Plus, it looks great in the kitchen!
DIY Indoor Herb Garden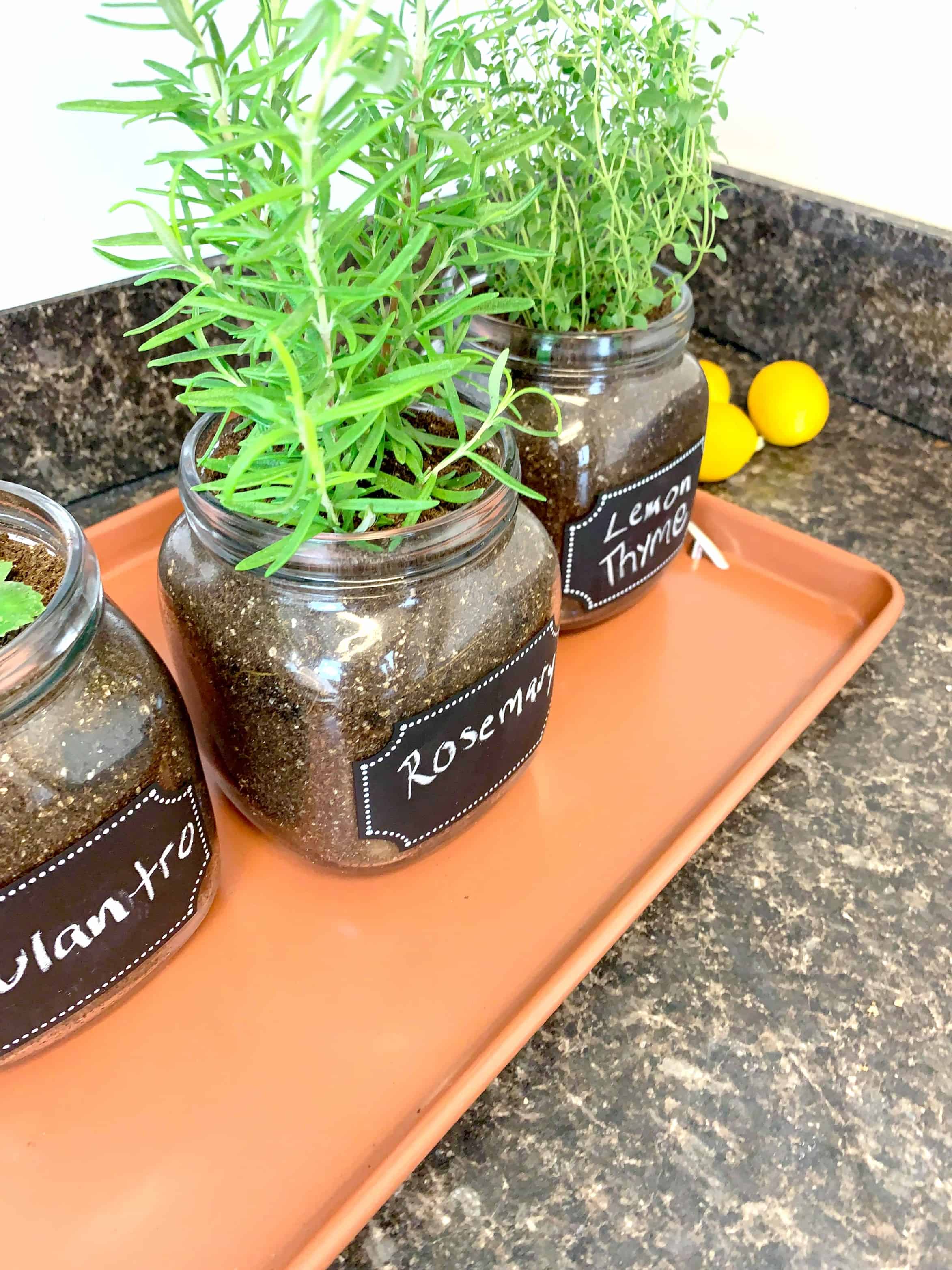 I promised myself that I would have this DIY herb garden completed by summer, which is the perfect time to make fresh salads for myself. To make this DIY herb garden look even prettier in my kitchen, I took an old sheet pan and added handles to it. This will make it easy for me to keep the herb garden contained and it will be easy to move the mason jars around.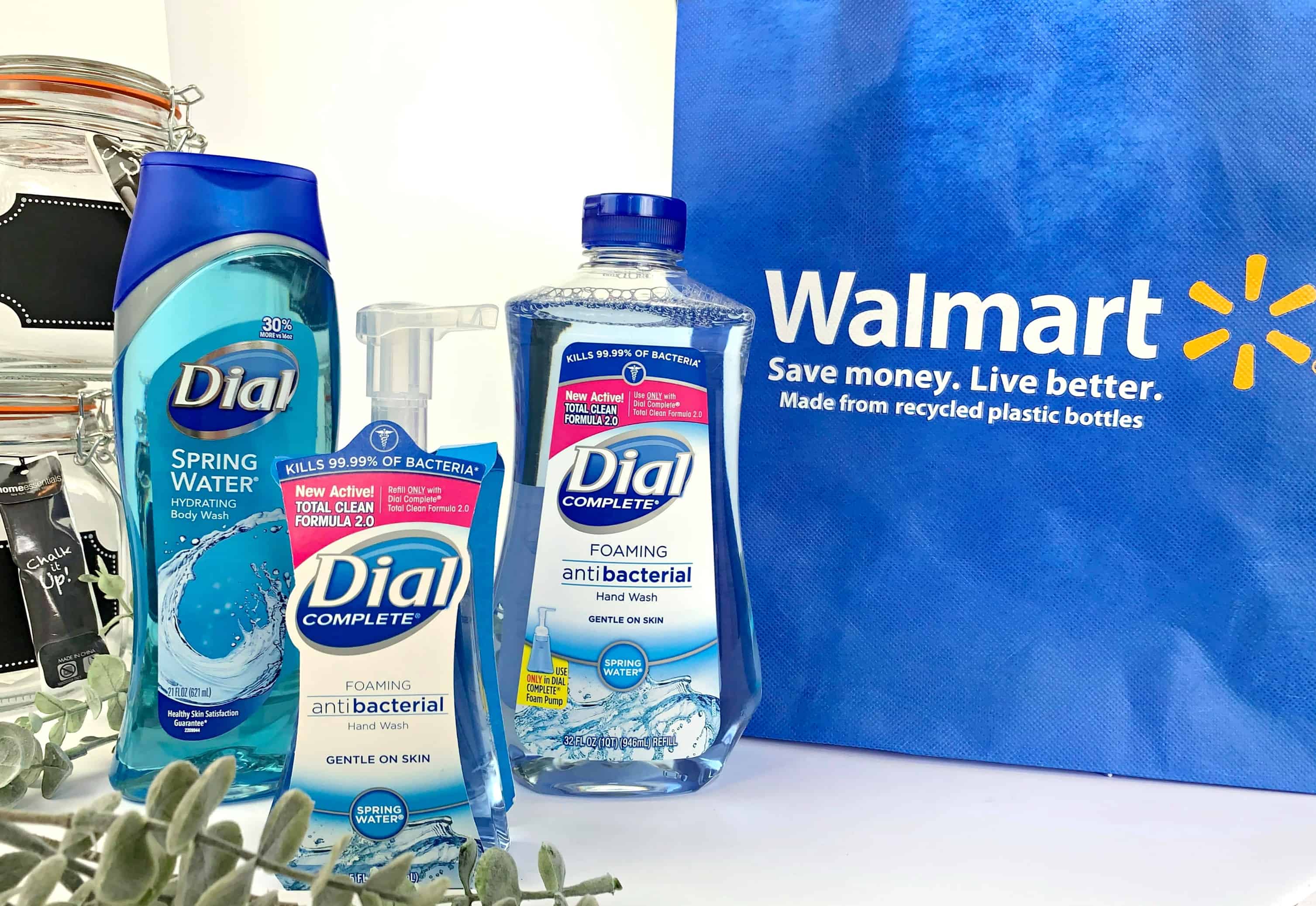 To keep my hands clean after potting the soil and moving the herbs into jars, I'll be using Dial® Complete Spring Water Foaming Hand Wash, and Dial® Complete Spring Water Foaming Hand Wash Refill! Both of these products are available at Walmart & you can earn cash back with Ibotta while supplies last!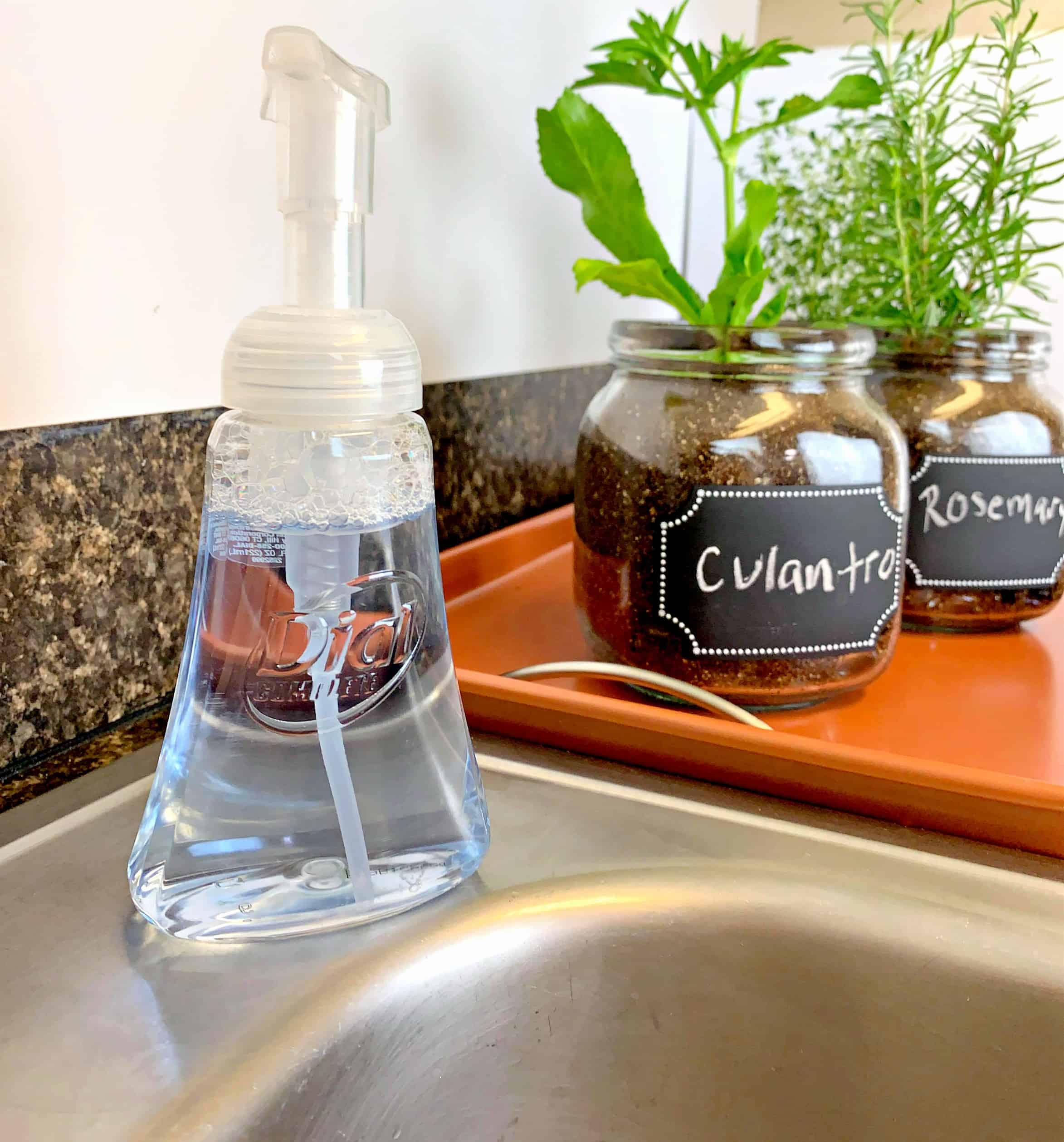 This foaming hand soap is tough on dirt and bacteria, and it's mild enough for frequent use! Bonus, the natural and refreshing scent of spring water will leave your skin smelling clean and feeling fresh!
We go through a lot of hand soap, especially during the summer, so I always make sure to grab 
Dial®
Complete Spring Water Foaming Hand Wash Refill (seen above)! This an easy way for the whole family to combat that inevitable summer grime and have healthier, cleaner skin this summer! I love the clean, invigorating scent so much that we even use Dial® Spring Water Body Wash! It has a brisk scent that will transform your shower into a fresh spring! It's perfect to use after a long, hot day.
 How to make your own herb garden
To make this DIY herb garden you'll need:
Glass jars
Your favorite herbs **make sure they don't require direct sunlight.
Sheet pan
Handles
Drill
Instructions: Measure where you want your handles on the sheet pan.

Drill a hole and screw in bolts with a screwdriver.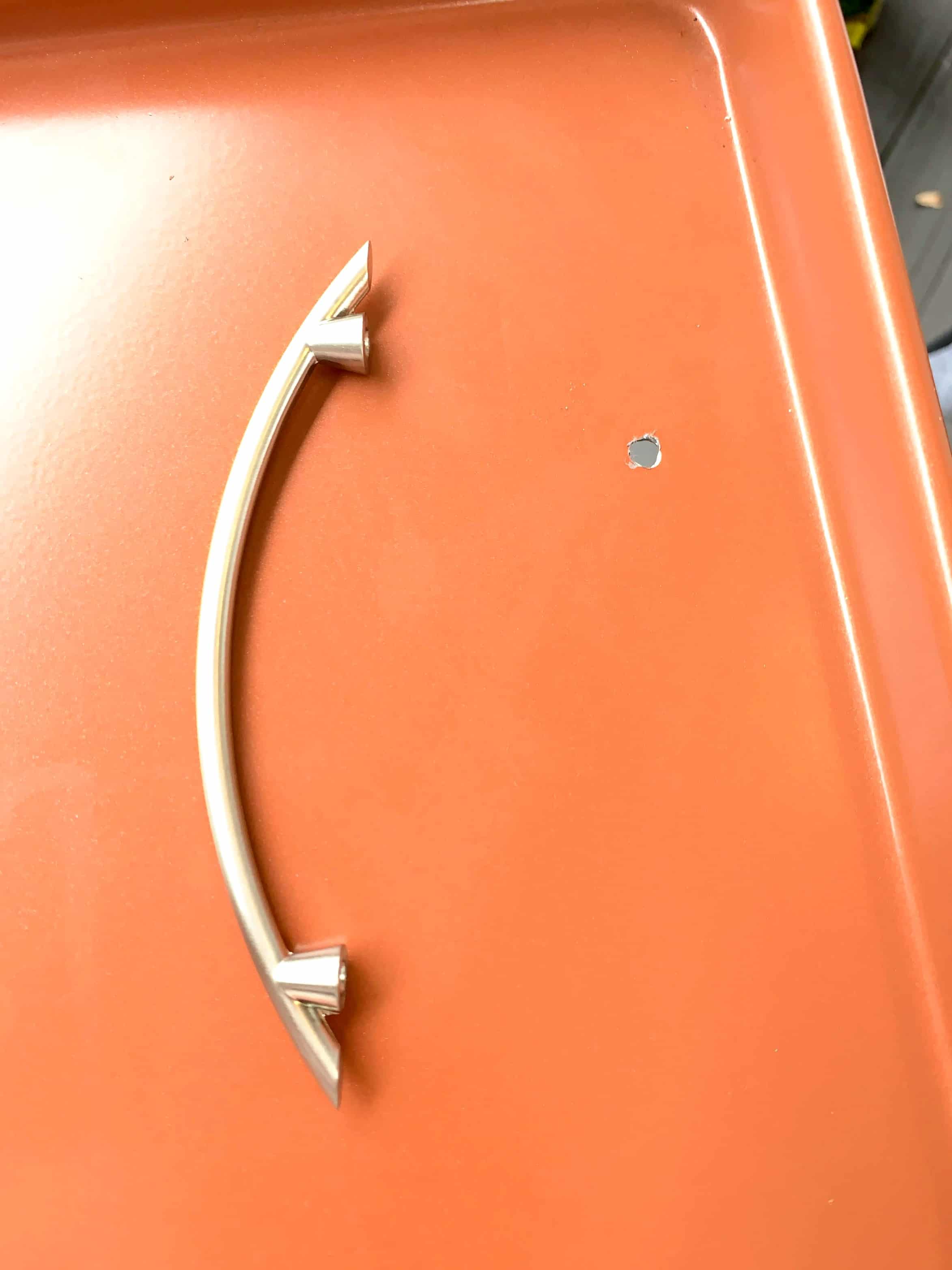 *If handles will only be used for decoration, you can simply glue on the handles.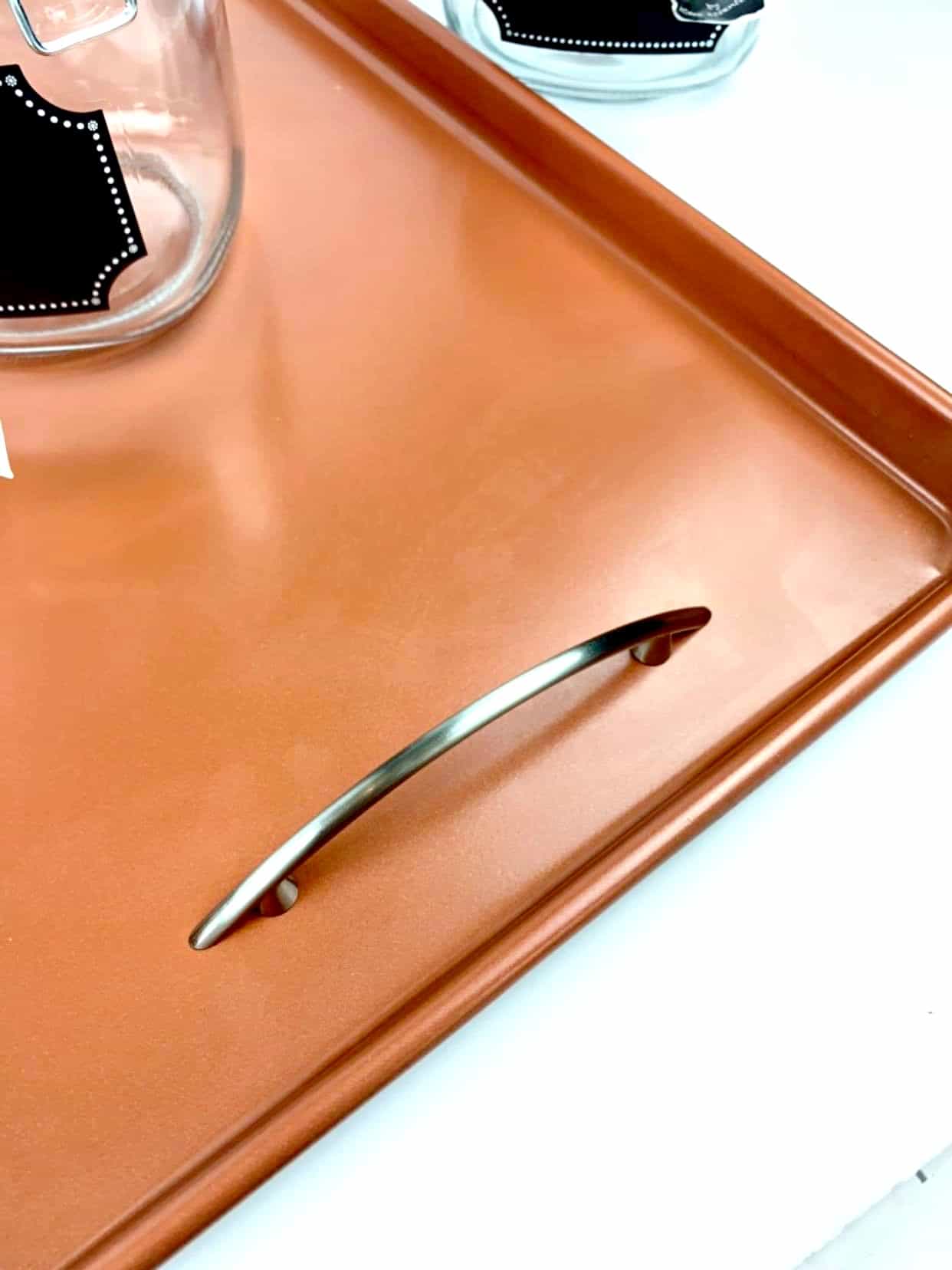 Herbs:
Fill a mason jar with a handful of stones. This help keeps the roots from rotting.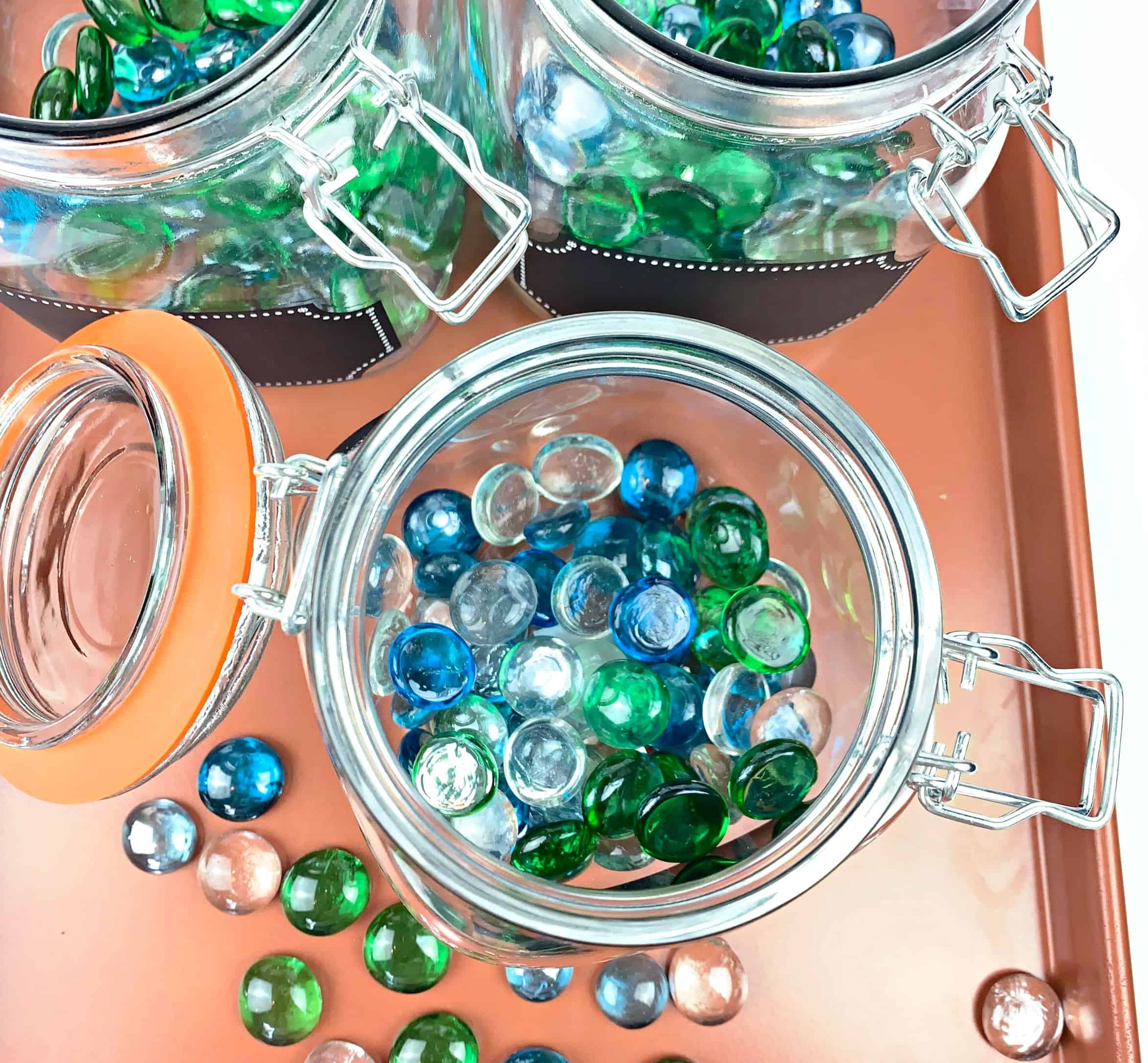 Add potting soil. *Leave about 2-3 inches up top for plants.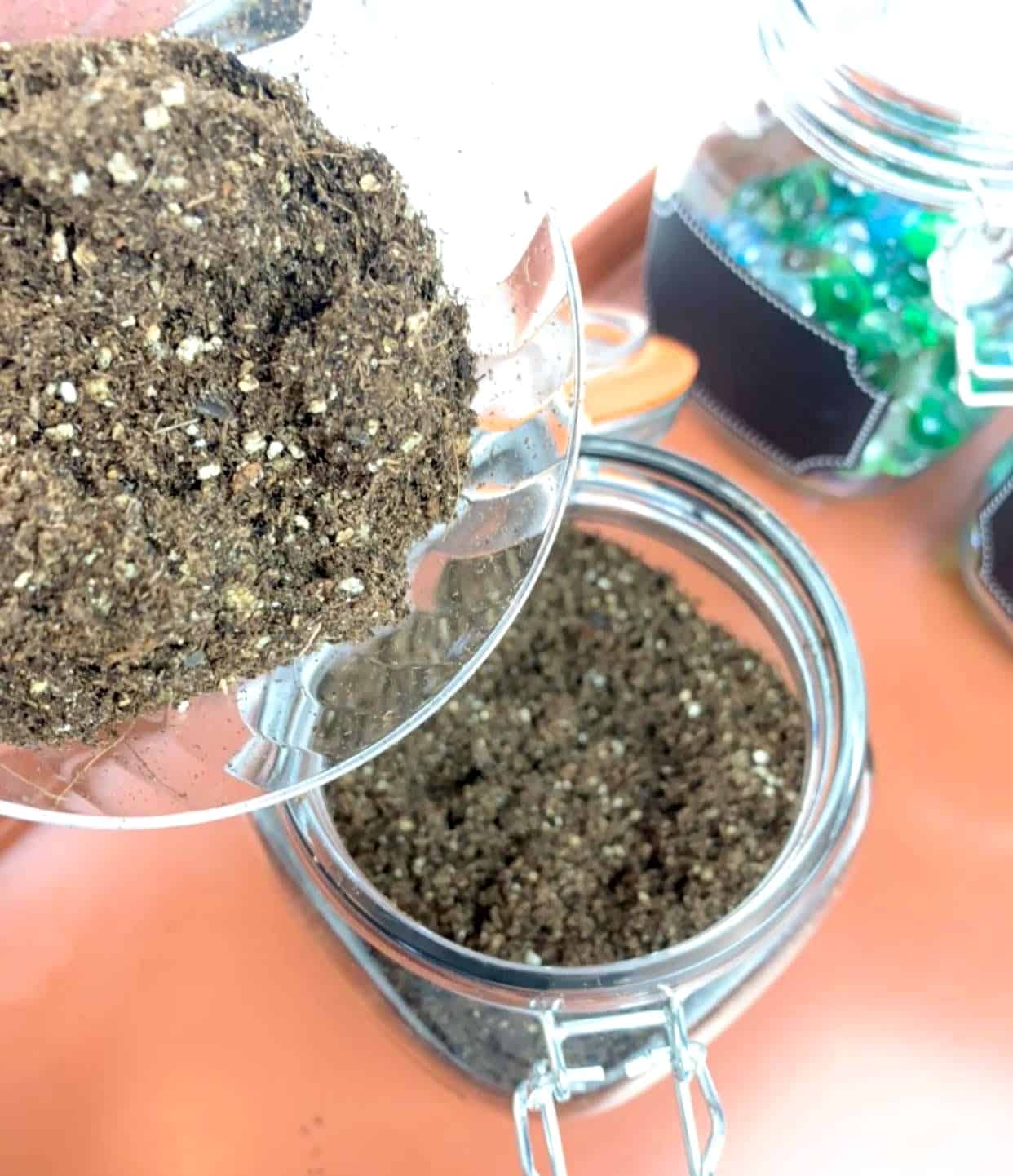 Take your herbs out of the containers, break off the soil, and loosen the roots.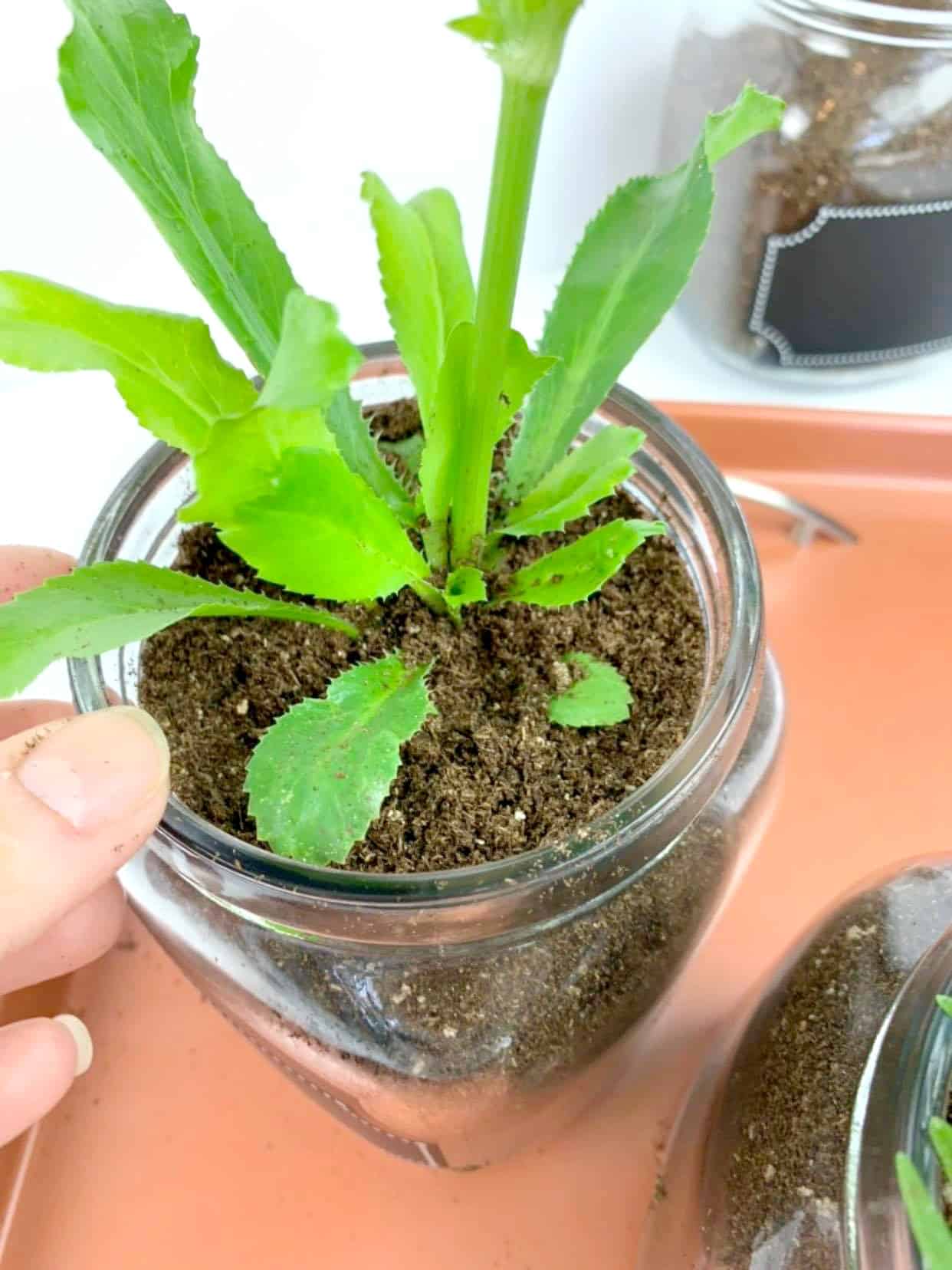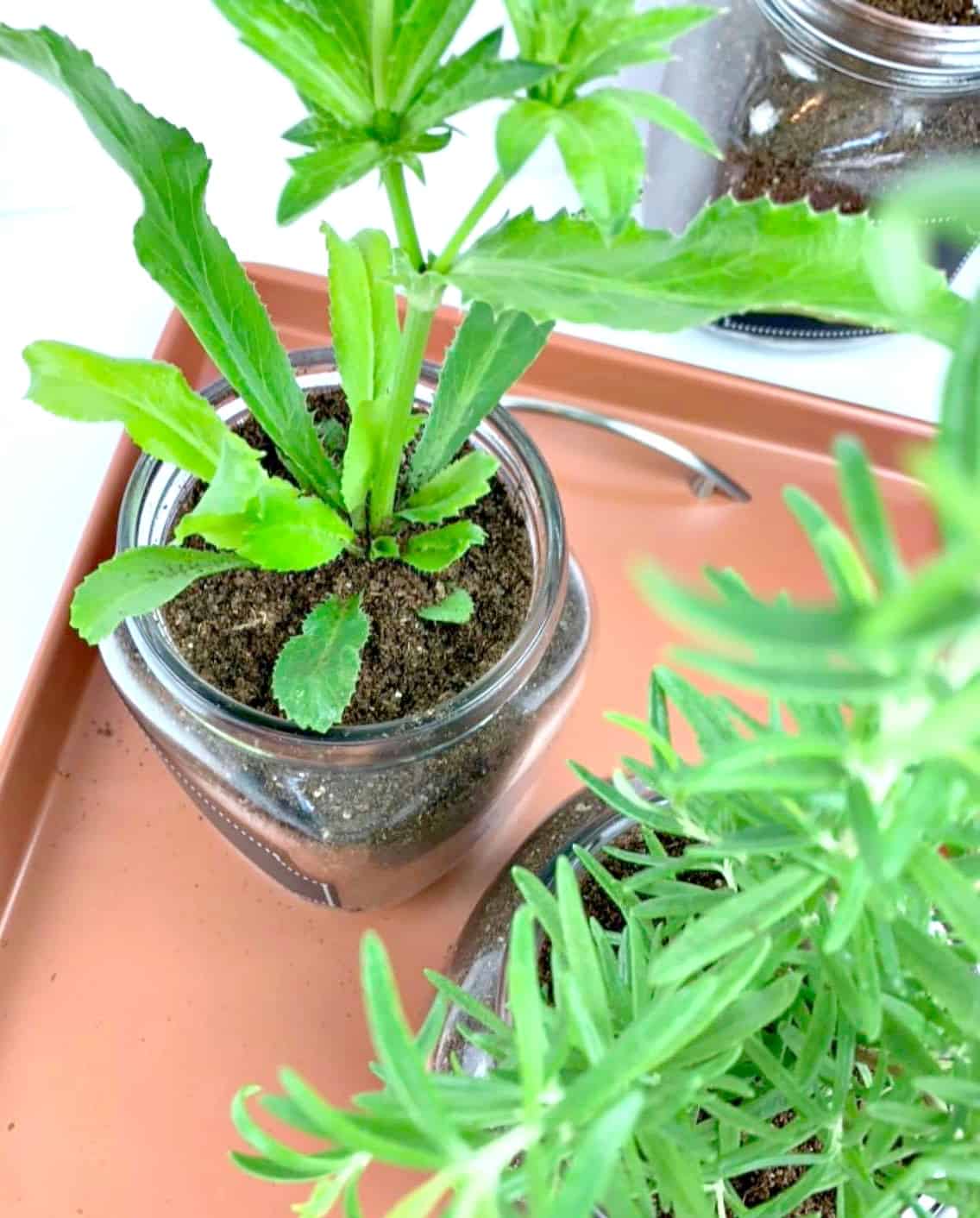 Place herbs in a jar and pat down so that the root of the plant gets mixed with the soil. Label your jars with the name of the herbs using chalkboard stickers.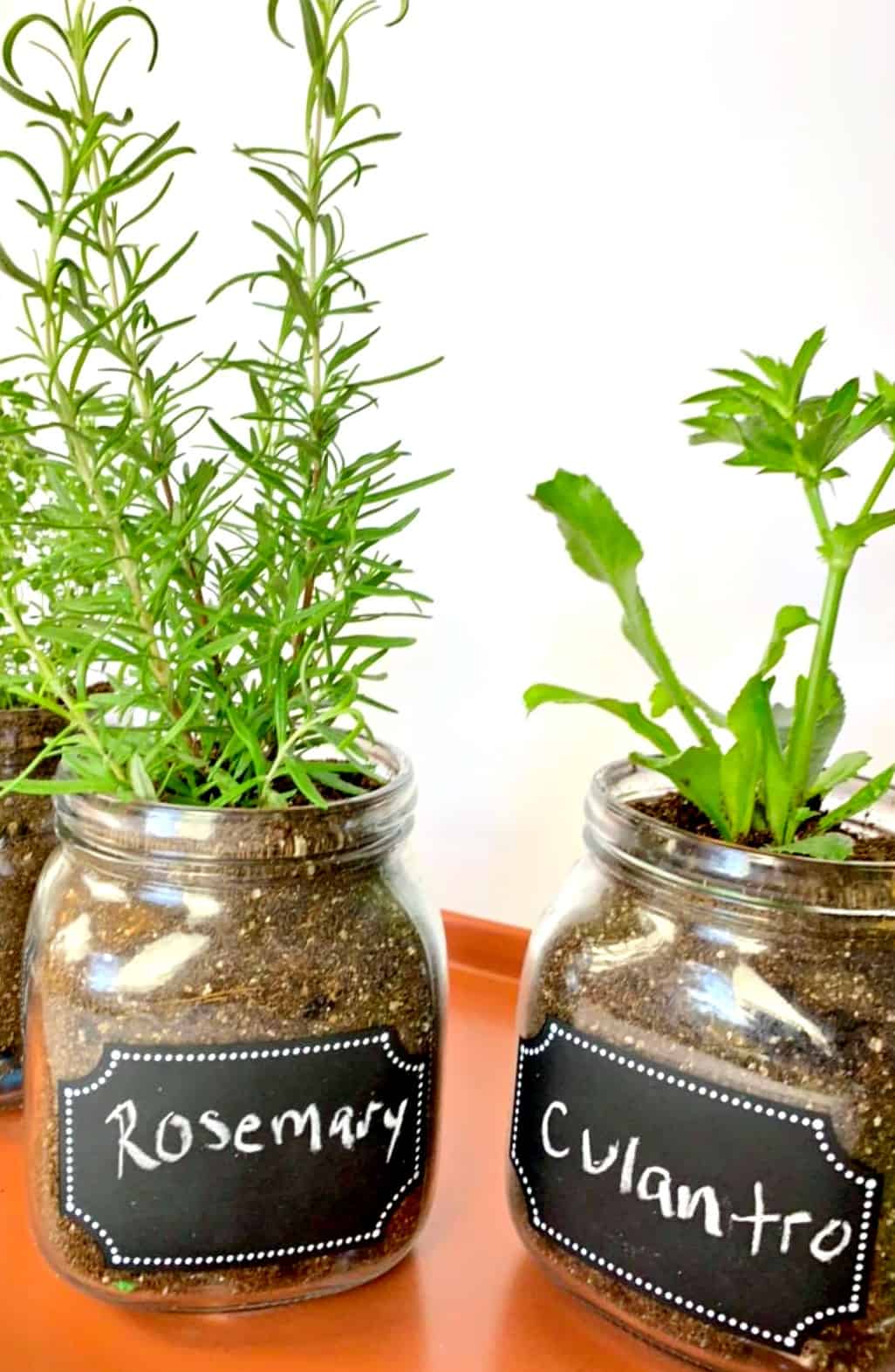 We have lots of other crafts and outdoor activities planned for this summer, but with a little help from Dial®, I can still keep my family squeaky clean!
Pin for later!