These beautiful peppermint cupcakes are perfect for all your holiday gatherings! Scroll down for the easy peppermint cupcake recipe!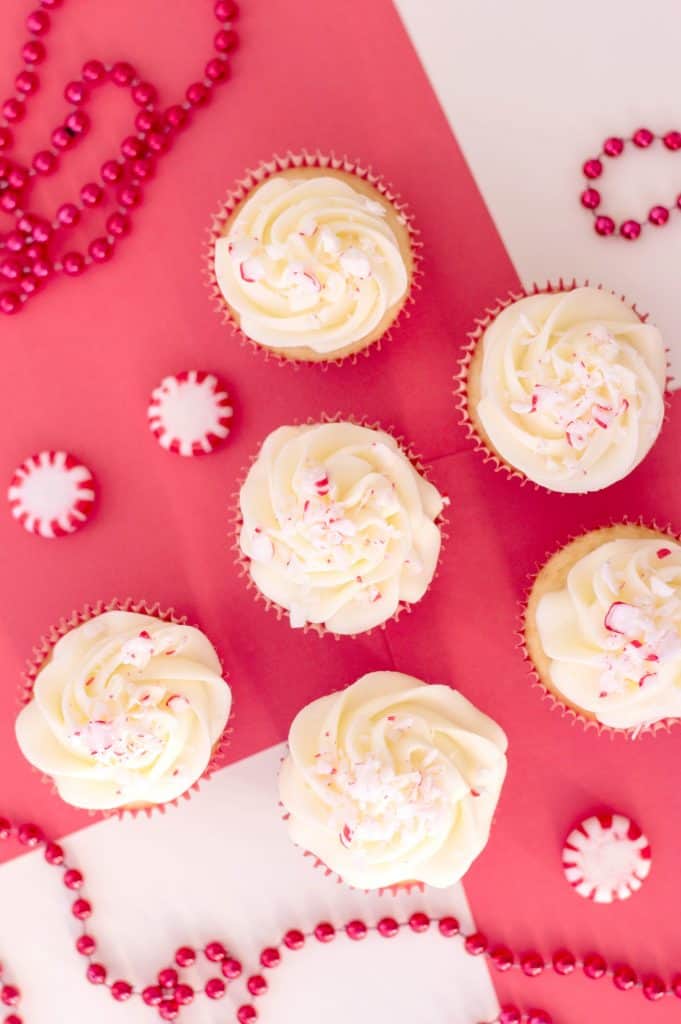 WHo's ready for the holidays? I'm definitely not anywhere near to being done with my shopping list but I am having fun in the kitchen making easy holiday recipes like this gingerbread dip, individual pineapple upside down cakes and now these easy peppermint cupcakes with cake mix!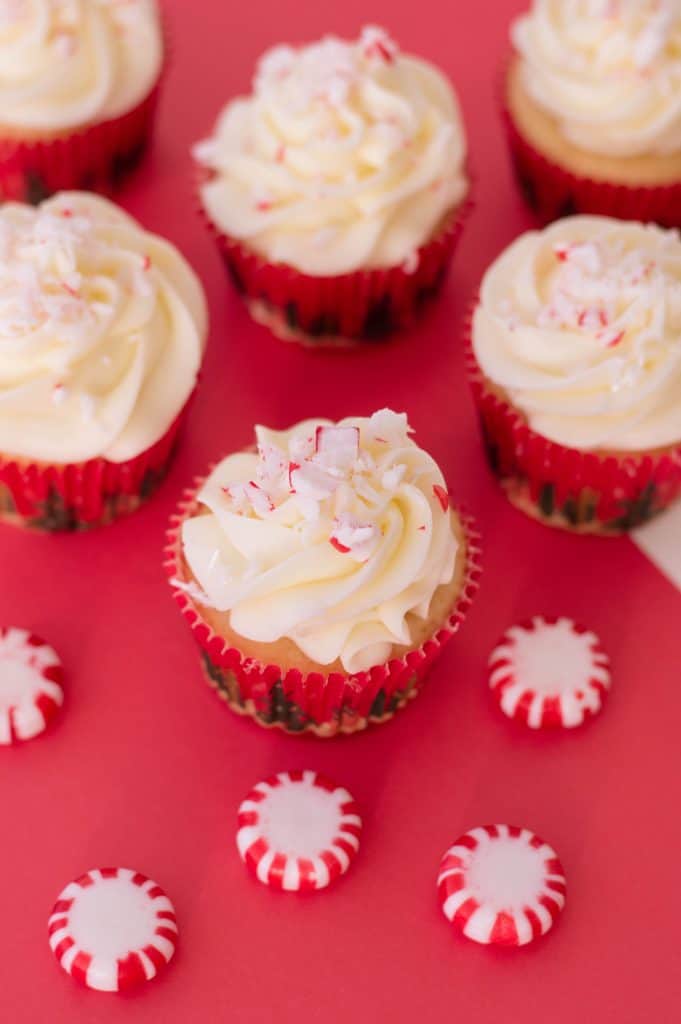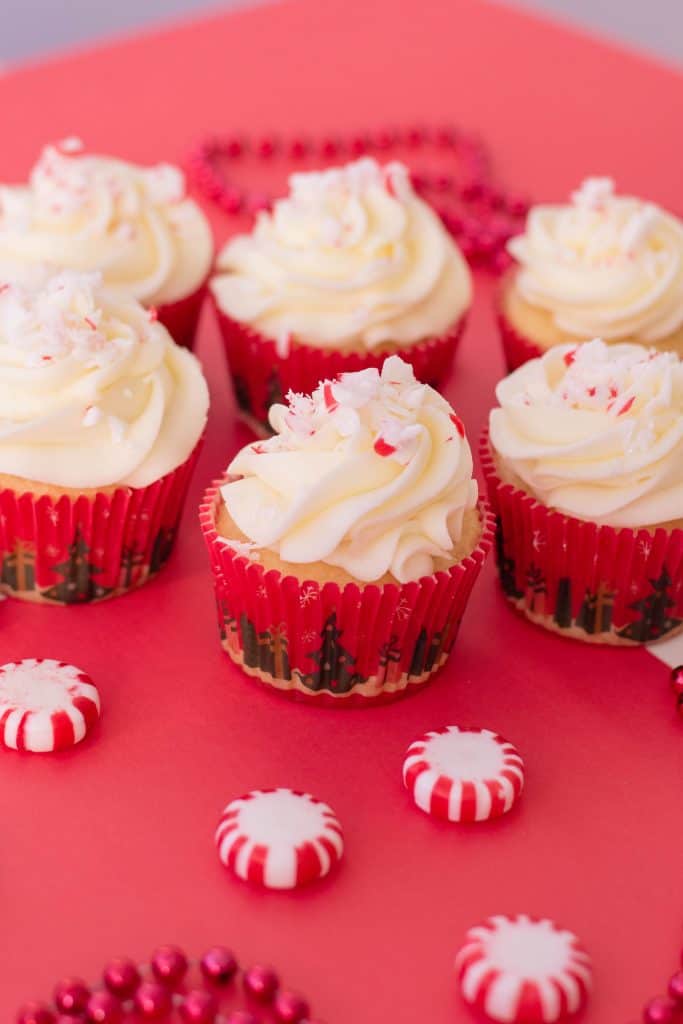 My favorite part of these cupcakes is the frosting! The festive peppermint buttercream frosting that's made with a dash of peppermint extract and then sprinkled with actually peppermint candies is So yummy and really easy to make!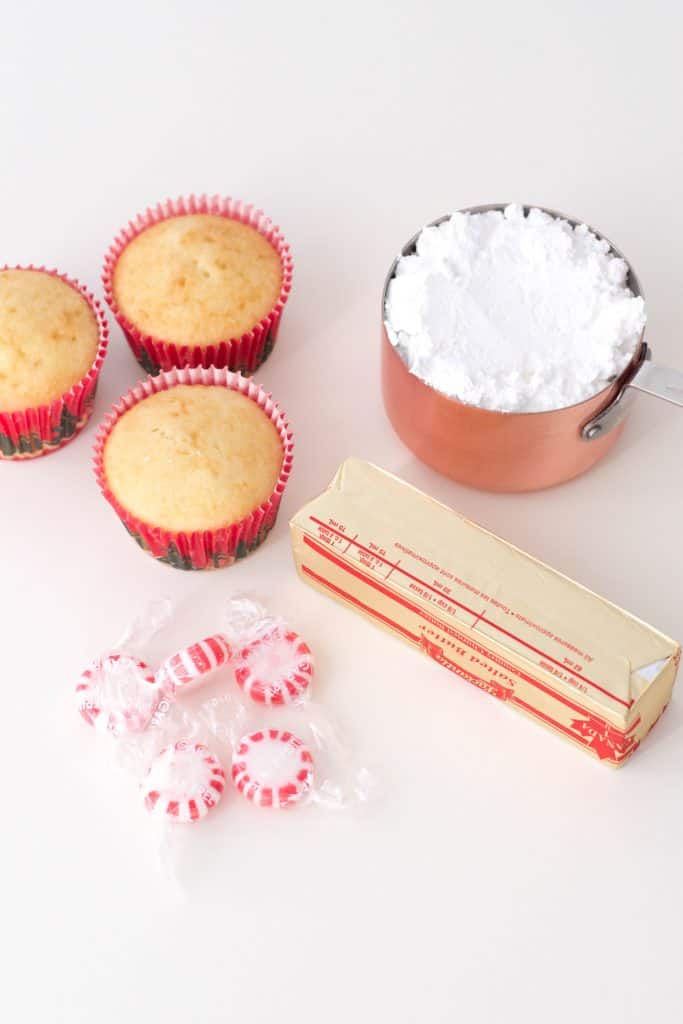 This peppermint buttercream icing is all you'll need to give your favorite vanilla cupcakes a holiday makeover! Make or buy your favorite vanilla cupcakes and all you'll need to have handy is butter, sugar, milk, peppermint extract, and peppermint candies!
12 of your favorite vanilla cupcakes
2 sticks butter, softened
4 cups confectioners' sugar
4-5 tbsp milk
½ tsp peppermint extract
7-8 peppermint candies
Yields: One dozen decorated cupcakes
Before starting with the decorating process, ensure that your cupcakes are cool to the touch.
Using an electric mixer, beat butter, confectioners' sugar, milk and peppermint extract on medium speed. Gradually increase speed to high.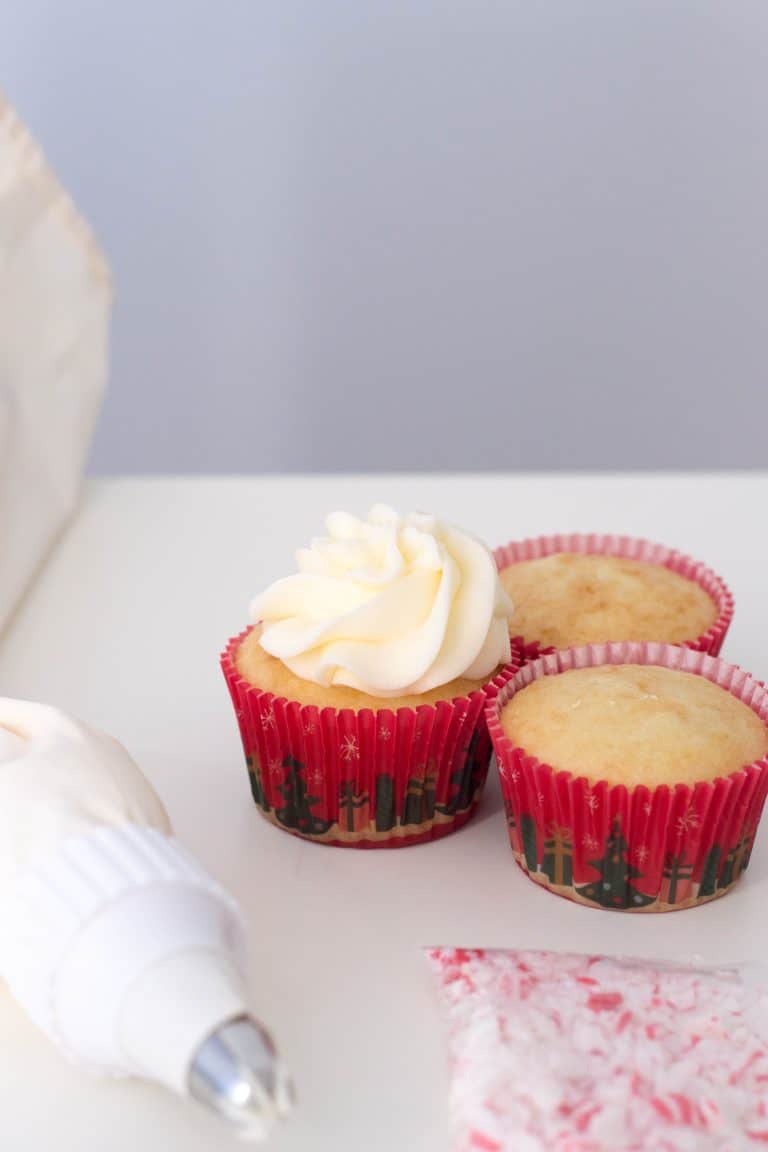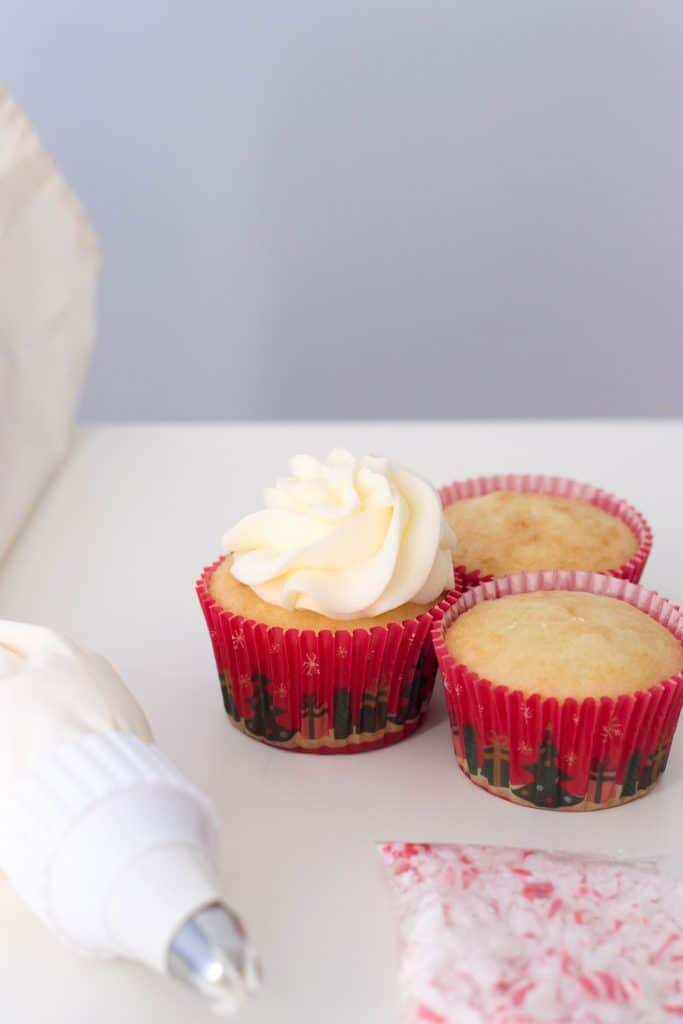 Your buttercream is complete once the ingredients are well-mixed and smooth. Scoop the buttercream in a piping bag and frost each cupcake.
Place your peppermint candies in a sandwich bag and break them into small pieces using a rolling pin.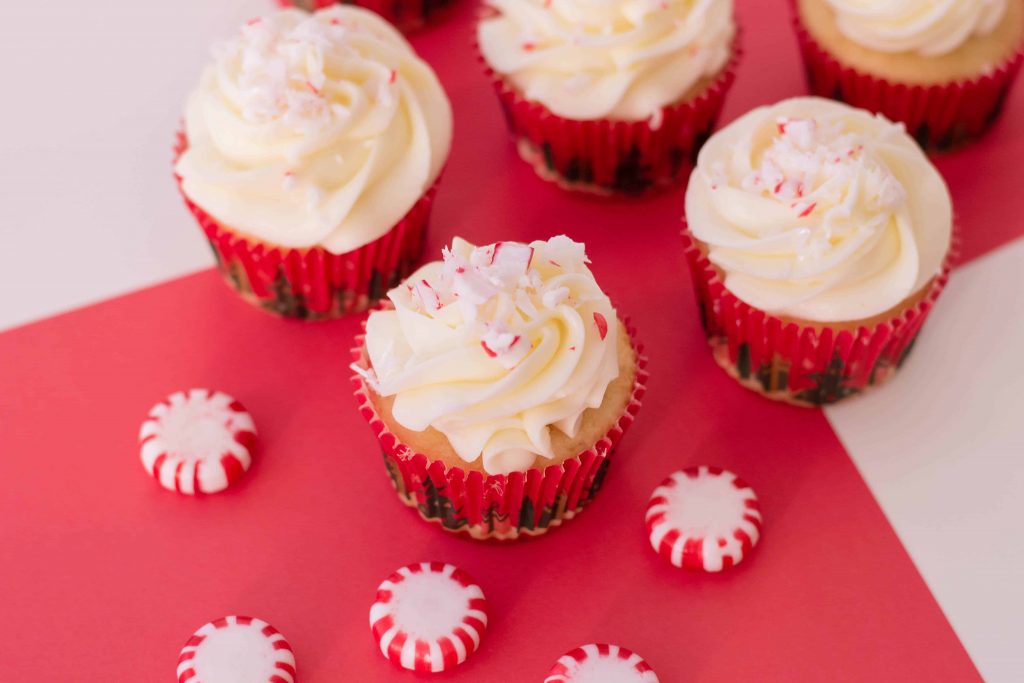 Sprinkle the peppermint pieces on each cupcake and serve. Enjoy and happy holidays!
Pin for later!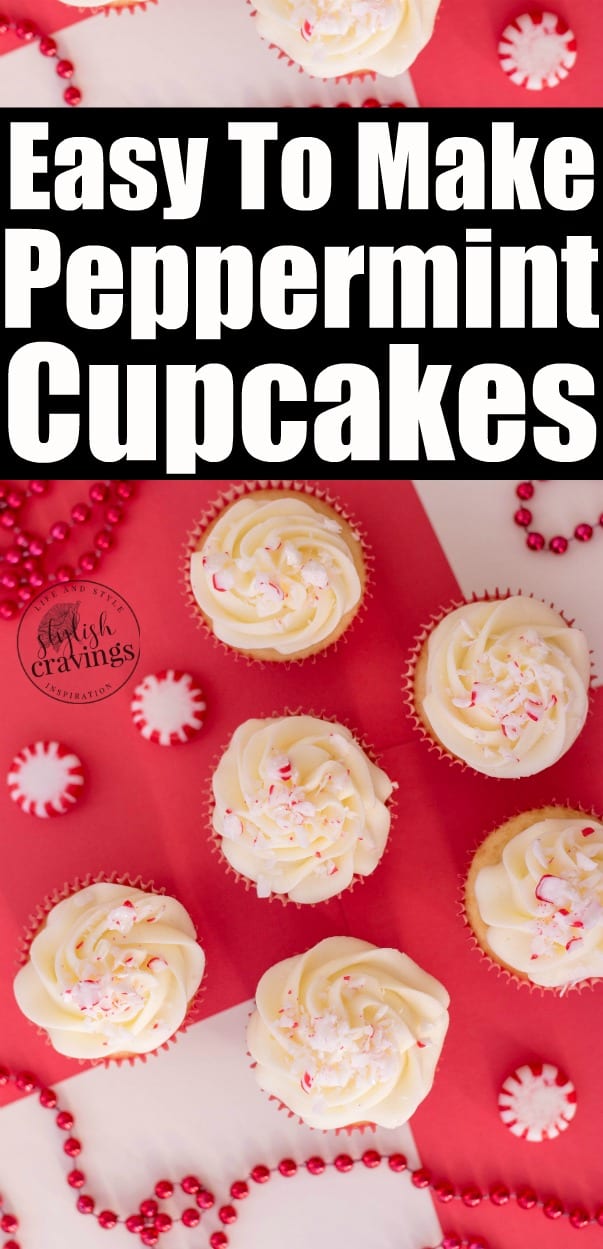 The beautiful peppermint cupcakes are so pretty you can even make them as a homemade gift!