Looking for a quick and delicious holiday treat? This easy to make gingerbread dip will sure to be a hit with everyone!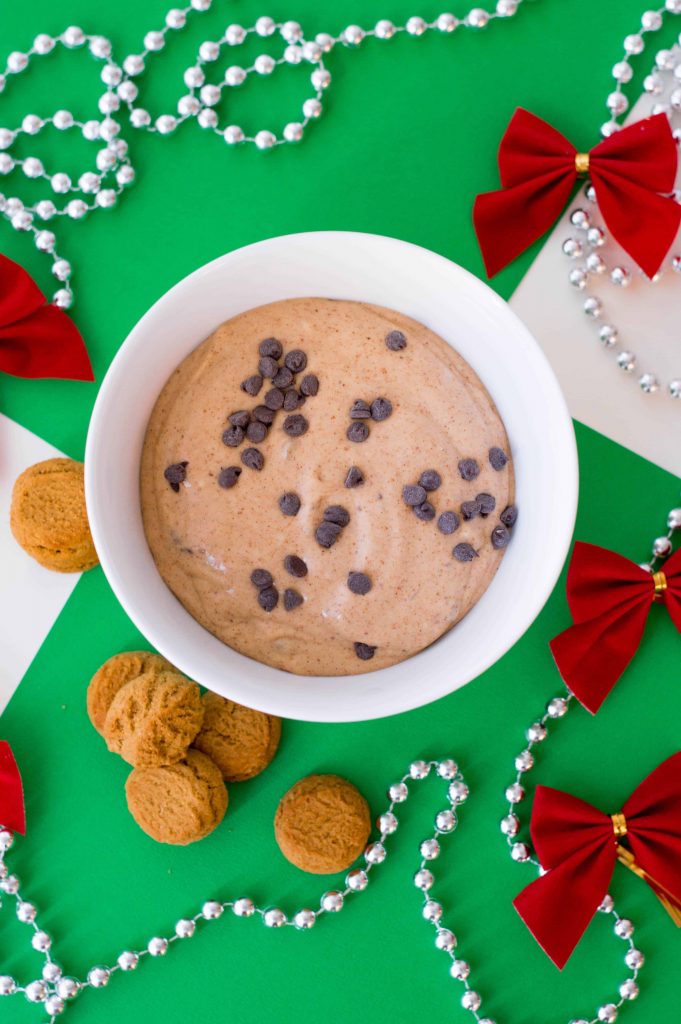 Easy To Make Gingerbread Dip
During the holidays I do love getting in the kitchen and baking more often but more often than not I don't have the time or the energy. It's recipes like this easy to make gingerbread dip is a perfect last minute dessert for just about any holiday party! It's got all the yumminess of a gingerbread cookie, mixed with chocolate chips! Scroll down for this easy no bake dip!
This easy to make gingerbread dip has many of the classic gingerbread ingredients like brown sugar, cinnamon, nutmeg and vanilla extract with cream cheese and whipped cream to make it smooth and creamy. Tip: Make a large batch and put in small festive containers for a special holiday lunch box treat for the kids!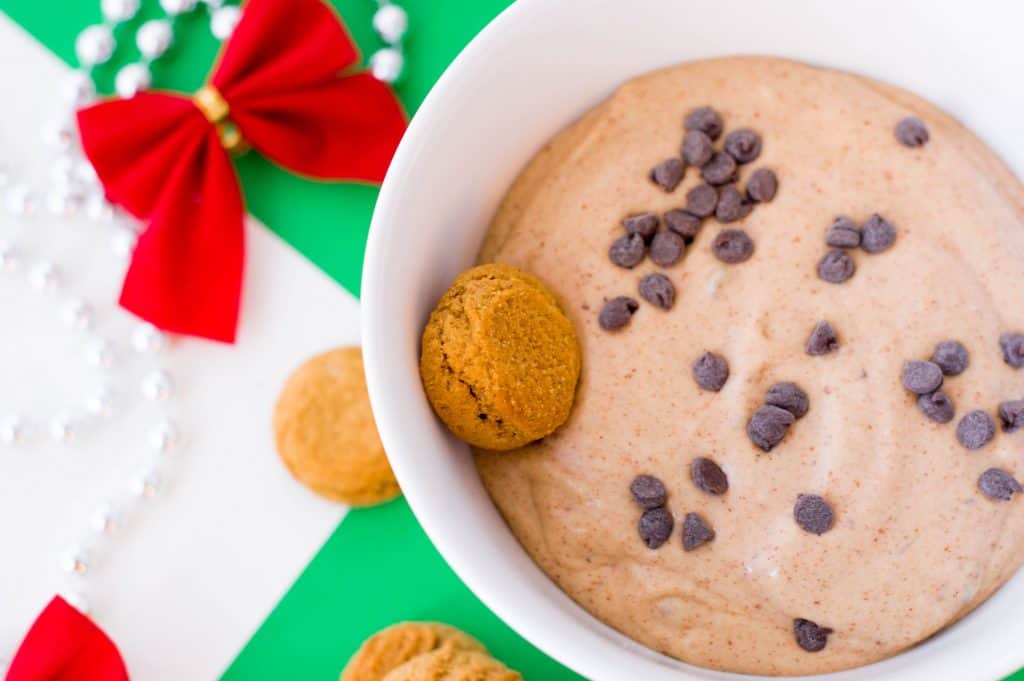 I like to make large batches of no bake dips and pull them out as appetizers and or dessert! You can dip you any of your favorite cookies, apple slices (my kids favorite) or spread on a piece of toast or muffin for a sweet breakfast treat on Christmas Day!
Looking for more no bake desserts? This three-ingredient pumpkin dip is perfect for Thanksgiving, reindeer marshmallow stirrers are perfect for hot chocolate and make a great gift, and this melted snowman bark is fun to make with the kids!
Easy To Make Gingerbread Dip
8 oz. cream cheese, softened
1 ½ cup whipped cream
½ cup + 2 tbsp brown sugar, packed
1 tbsp cinnamon
½ tsp nutmeg
1 tsp vanilla extract
Chocolate chips for garnishing
Cookies for serving
Yields: 4-8 servings
Instructions:
Using an electric mixer, beat together cream cheese and whipped cream. **If you don't have an electric beater you can microwave cream cheese for 1 minute to soften and mix with whipped cream. Add brown sugar and mix until thoroughly combined.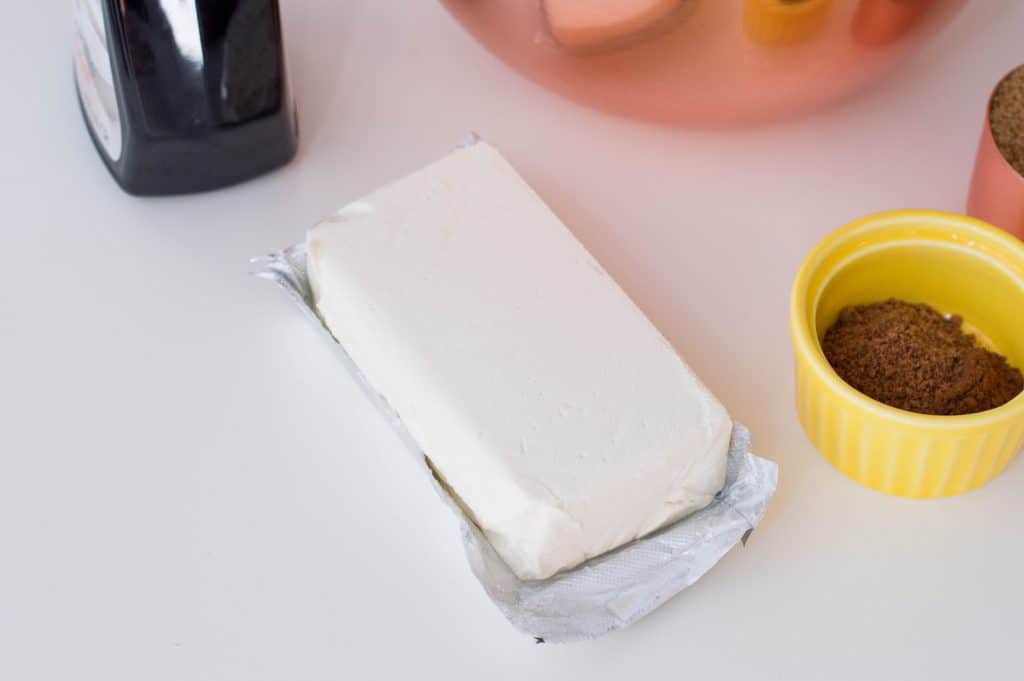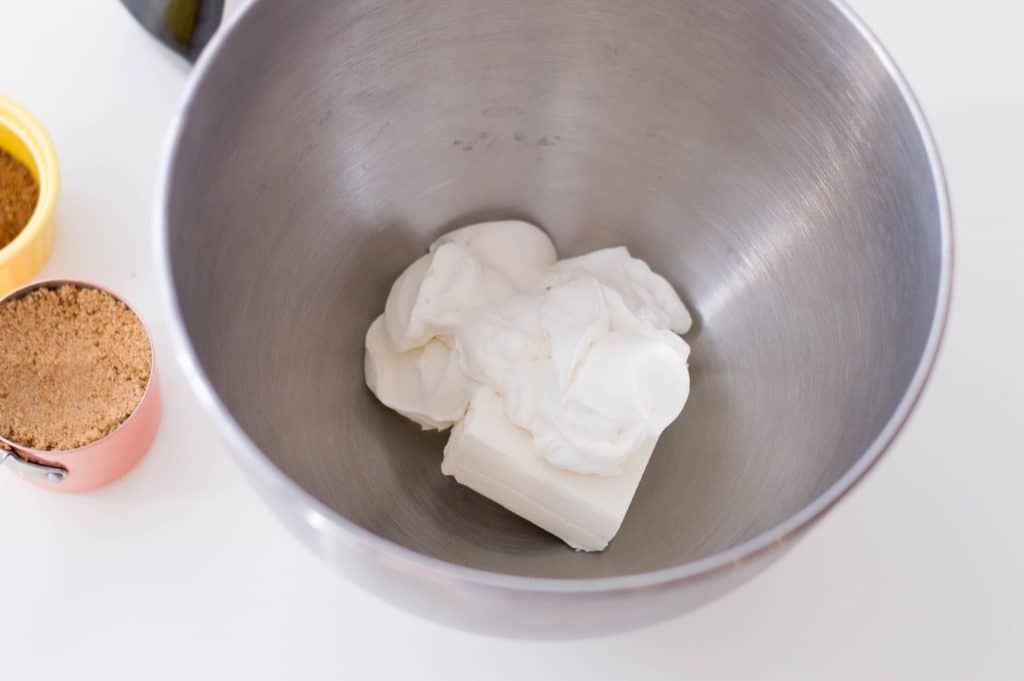 Add cinnamon, nutmeg and vanilla extract. Continue mixing until dip is completely smooth.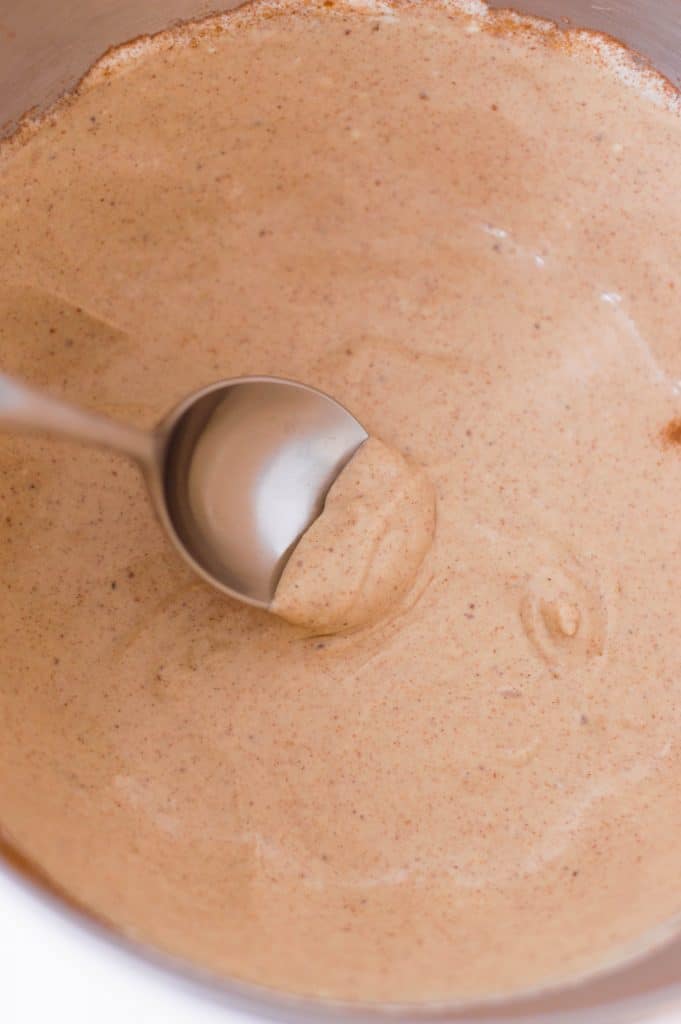 Pour into a bowl and garnish with chocolate chips. Serve with cookies and enjoy! Happy holidays!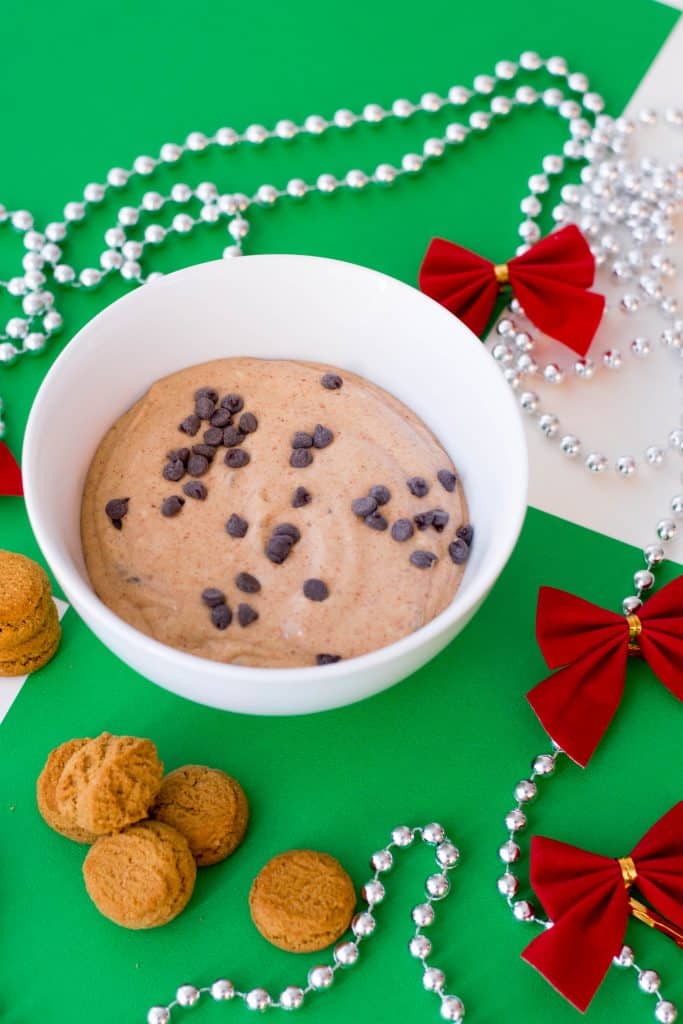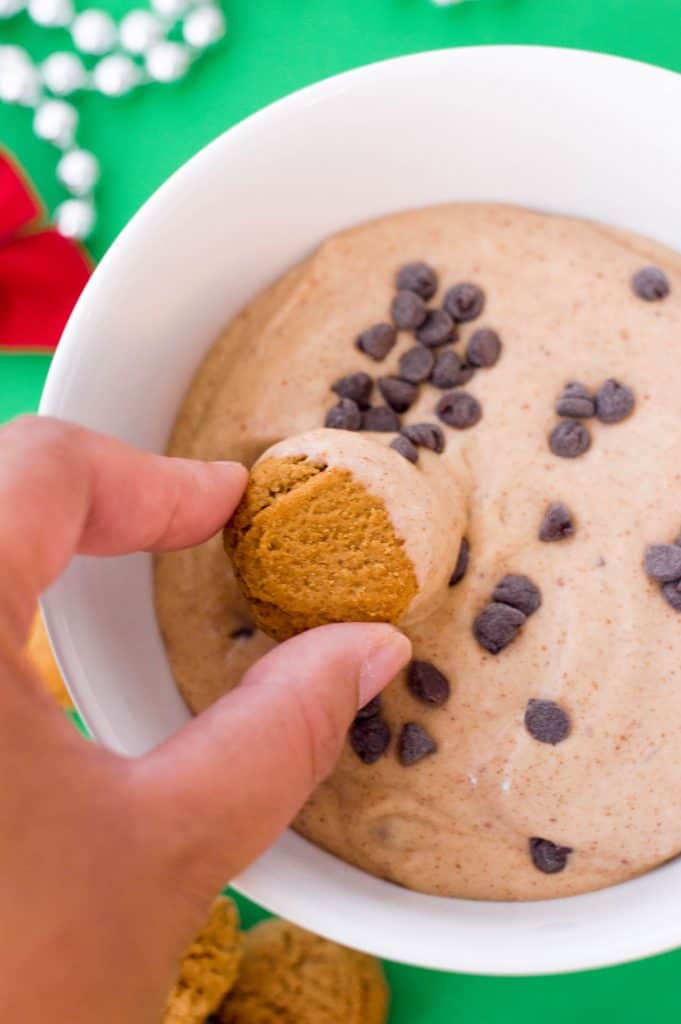 Pin for later!