This shop has been compensated by Collective Bias, Inc. and its advertiser. All opinions are mine alone. #ILoveGain #SparkleWithGain #CollectiveBias
With two college kids, two teens and three under 4, it's finally time to teach the older kids to do laundry! Scroll down for five easy ways to teach your kids to do their own laundry.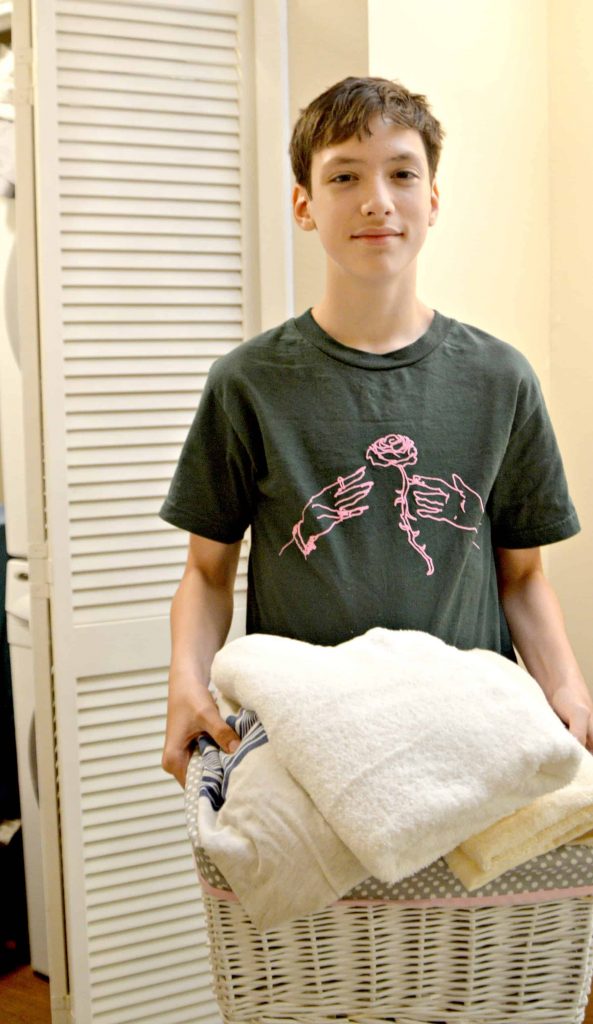 Now that school's back in session, I've admittedly been a bit overwhelmed with the move and getting back into the swing of things. Laundry is a bit backed up and there's still boxes laying around, but I thought that this would be the perfect time to get the boys started on doing their own laundry.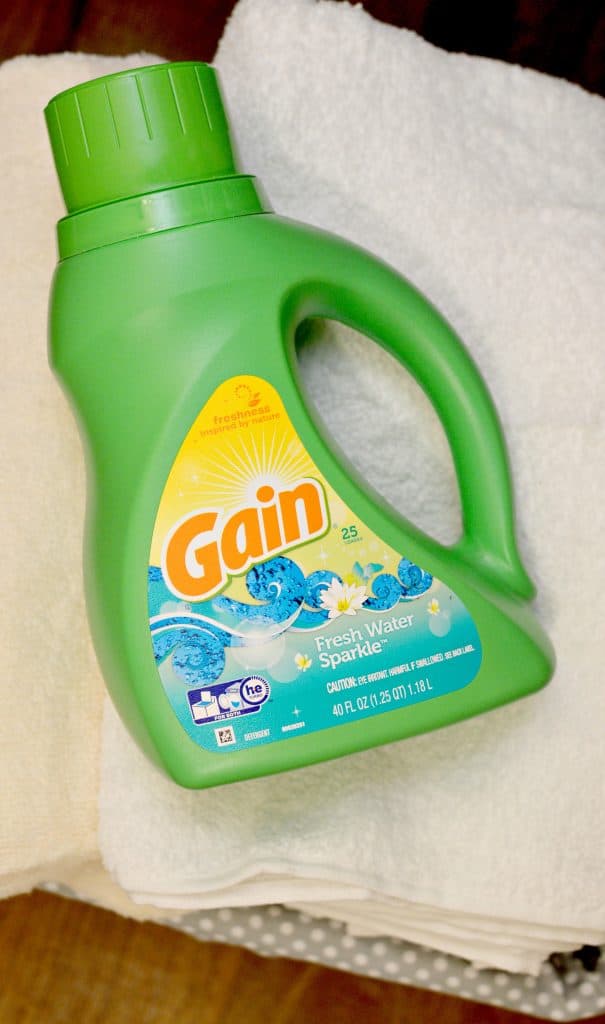 Growing up in Brooklyn we often used laundry mats, so I always truly appreciated the convenience of having my own washer and dryer. I don't mind doing the kids laundry, but I do want them to be able to know how to run a load when days are long and busy. Below are the tips that are helping us with this process.
Five Easy Ways To Teach Your Kids To Do Laundry
1. Gives them two baskets with their name on it for easy sorting. Labeling baskets makes it easy for kids to keep clothing from getting lost or mixed in with other siblings.
2. Older kids love clothes and they love looking good for school. Teach them to be responsible for maintaining their clothes free of stains (I use kid friendly stain removers) and when to wash essentials like sheets and towels.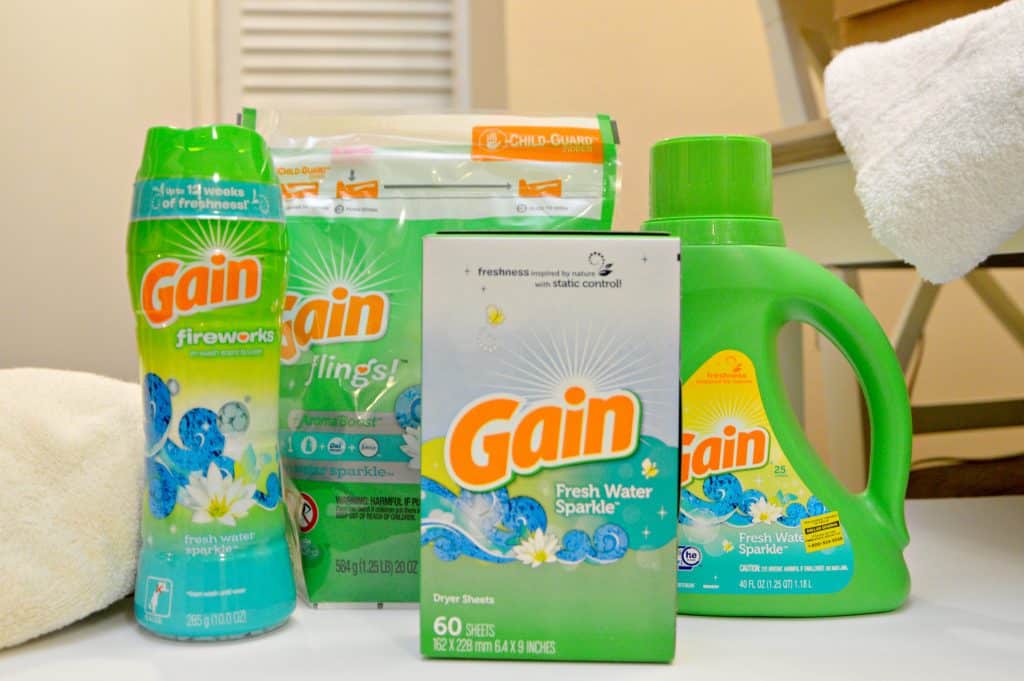 3. When it comes to laundry, scent always matters! Keep laundry essentials like the NEW and exclusive to Dollar General, Gain Flings™ Laundry Detergent Pacs in the Fresh Water Sparkle™ scent (packed with 50% more scent than Gain liquid detergent) with Fresh Water Sparkle™ Gain fireworks!™ In-Wash Scent Booster Beads (to give your clothes an extra boost of scent, just shake the beads directly into the drum of your washer before your clothes) handy for a Fresh Water Sparkle™ in every wash!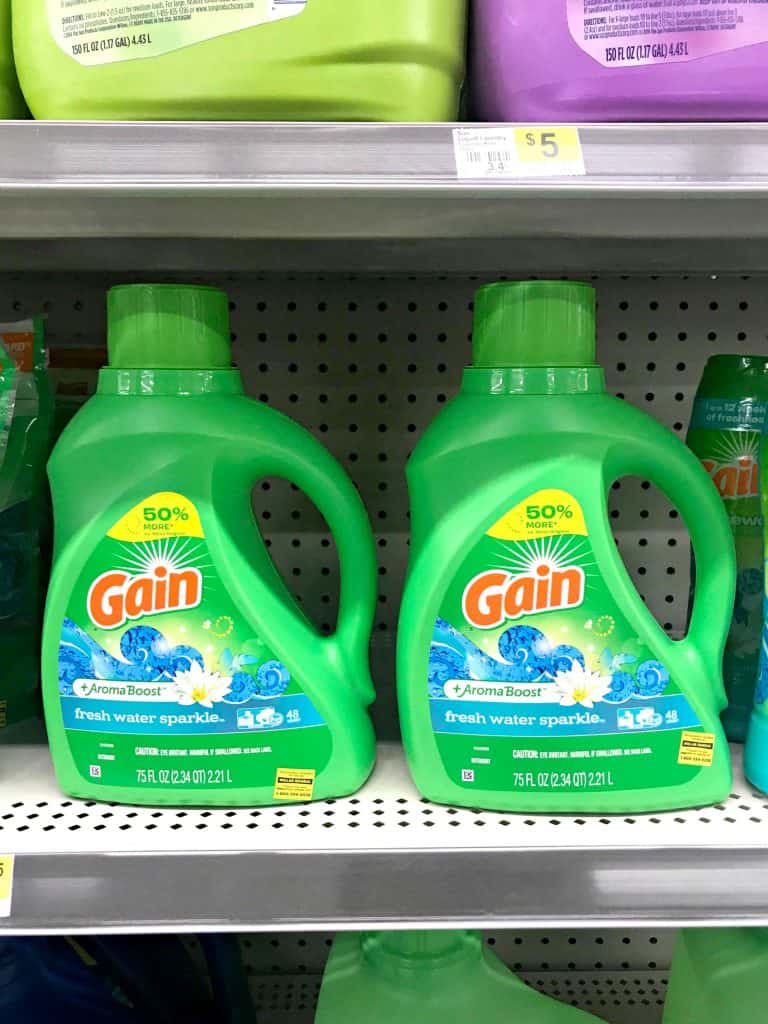 We also use Gain Liquid Laundry Detergent Fresh Water Sparkle™(love that it gives 6 weeks of freshness) along with Gain's Dryer Sheets that help with wrinkles (perfect for teens who don't like to iron).
4. Part of teaching our kids is giving them independence even with laundry. Give them space and allow them to create their own laundry day routine at their convenience as long as they follow through.
5. Last, but most definitely not least, remind them to always check pockets for pens, papers, and/or tissues.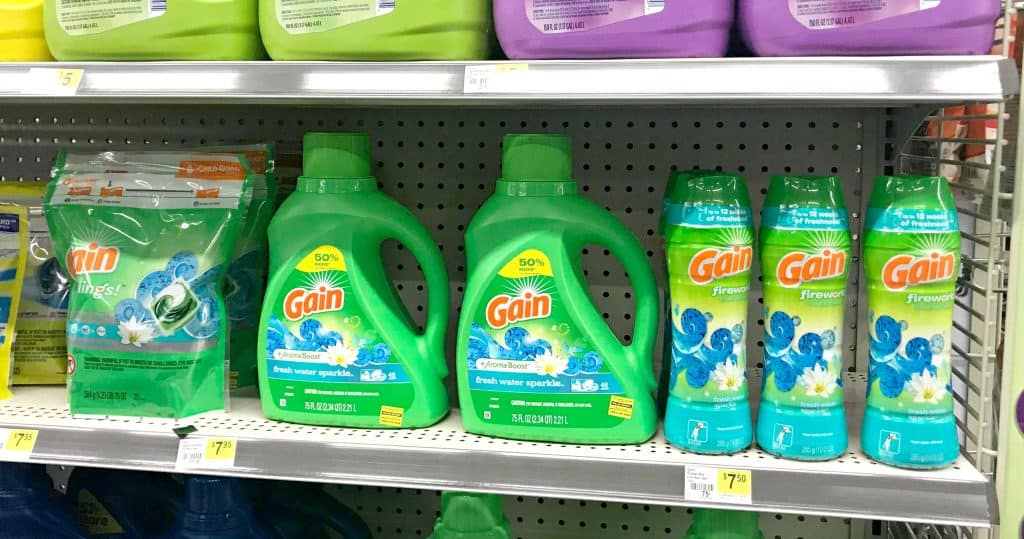 With a little encouragement and laundry essentials, laundry can be so much more than just a chore!
Pin these tips for later!
Want to add a splash of Fresh Water Sparkle™ to your laundry?
Click on image above to save on Gain products at the always convenient to shop at Dollar General!