Who doesn't love unicorns? I've always been fond of them but it wasn't until I had a baby girl that I really became obsessed with them and even decorated Olivia's room with unicorns. Now I find myself looking for ways to incorporate fun unicorn crafts and treats for the kids. Right now Im still on the newborn baby train and waking every 2-3 hours but as soon as I get into a steady routine I'll be back to a more normal posting schedule and making fun unicorn crafts and treats like the ones below.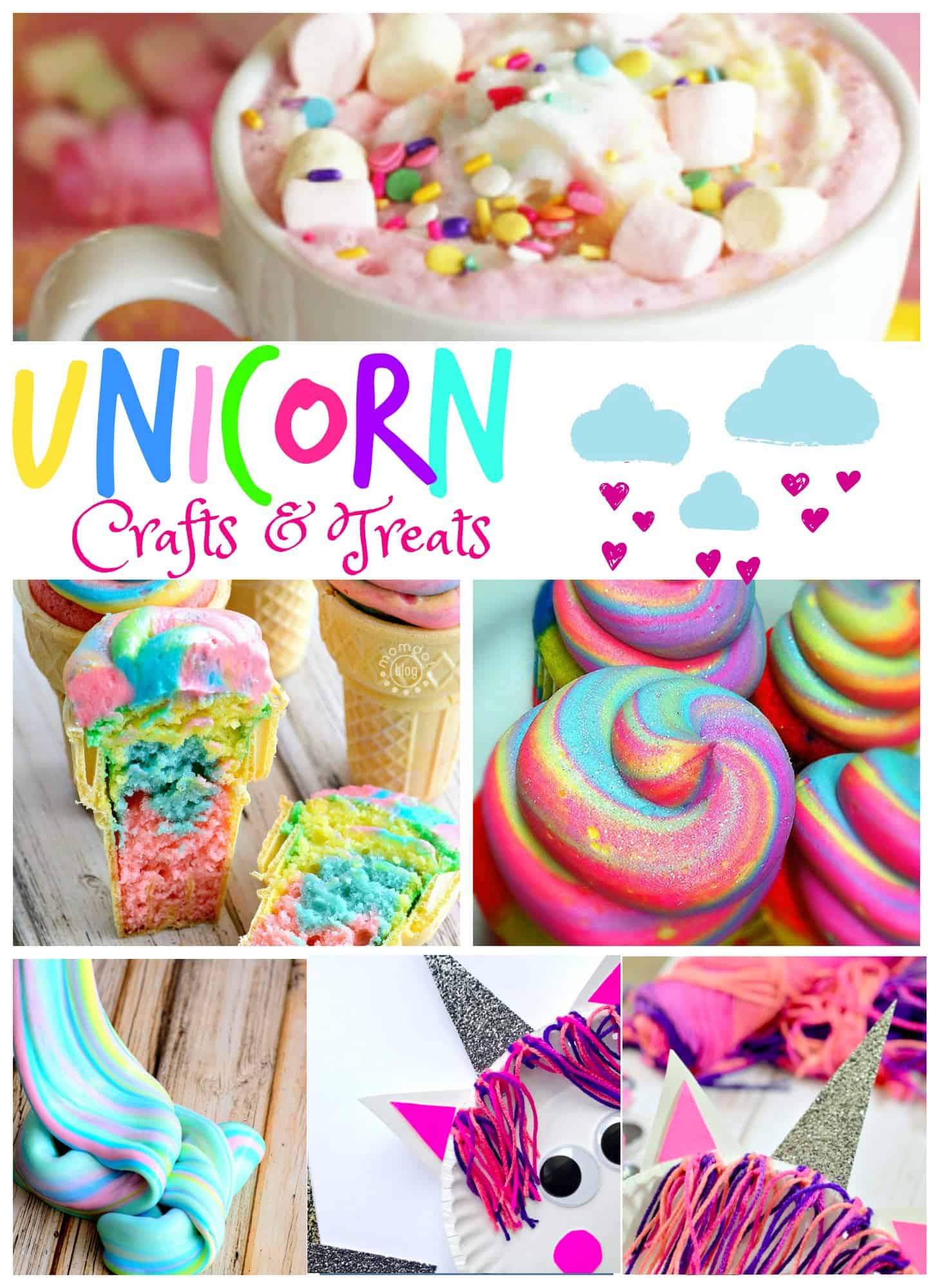 Fun Unicorn Crafts & Treats
Pin these Fun Unicorn Crafts & Treats for later!
Any of these magical and fun unicorn crafts & treats are perfect for Birthday parties, sleepovers, or a fun Friday night at home! I actually made the popsicle unicorns for Olivia and they might not have come out as pretty, but they sure were a hit with the kids!