This Santa's hat appetizer recipe is perfect for entertaining! They're so easy to make the kids can even help make these festive bites.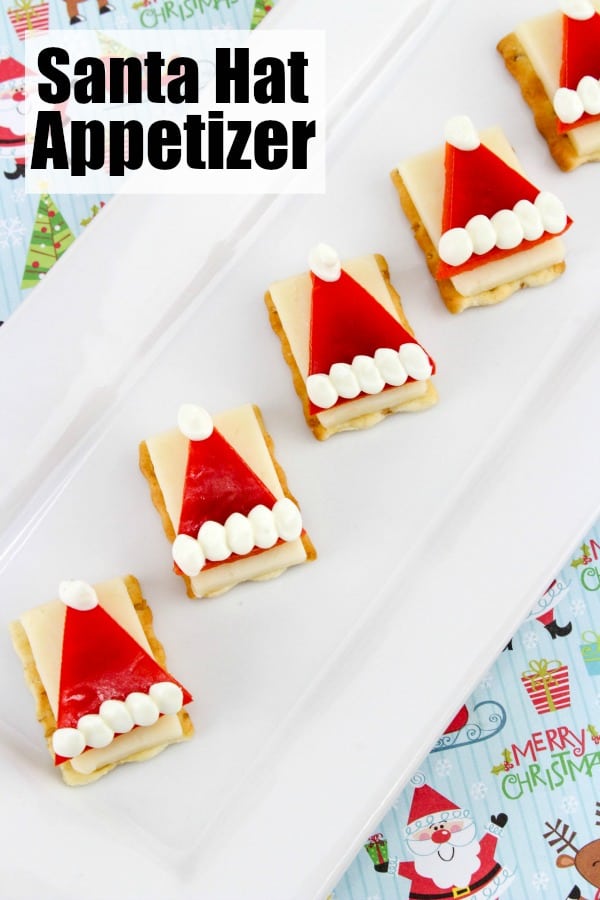 After having a laid-back Thanksgiving I'm more than ready for the business the holidays always brings! I've already bought almost all my Christmas gifts on the list and now I'm testing out some easy holiday recipes that I'll be making for the holidays.
Santa Hat Appetizer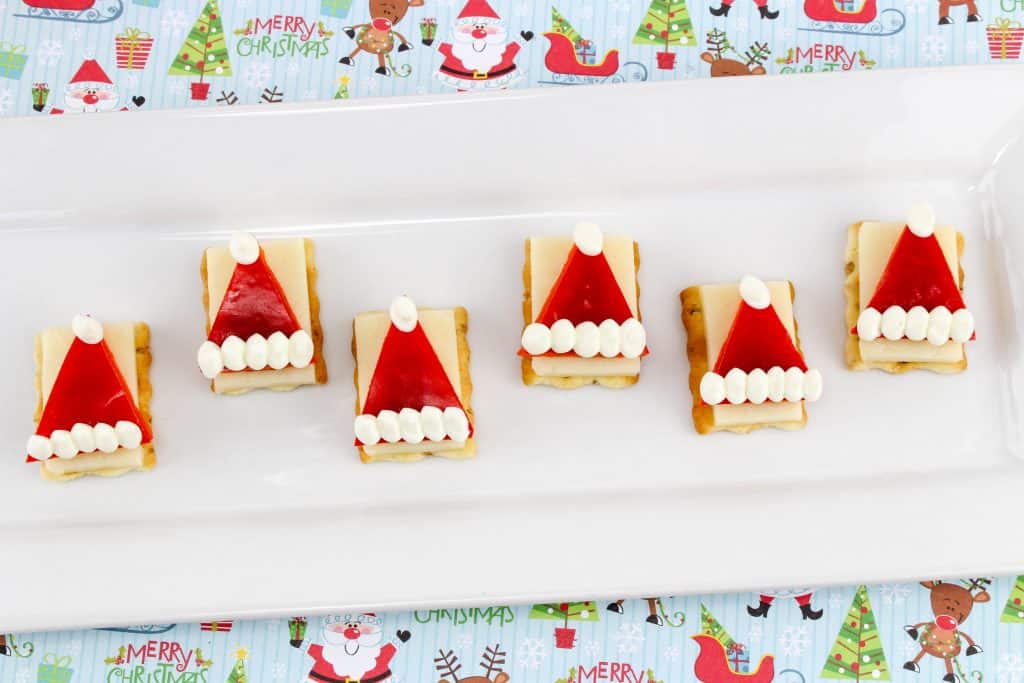 This Santa hat appetizer is made with red peppers, cream cheese and your choice of crackers, it's so festive and easy to make! In only 15 minutes you can make this holiday appetizer ready to go!
Scroll down for the easy-peasy steps to make them!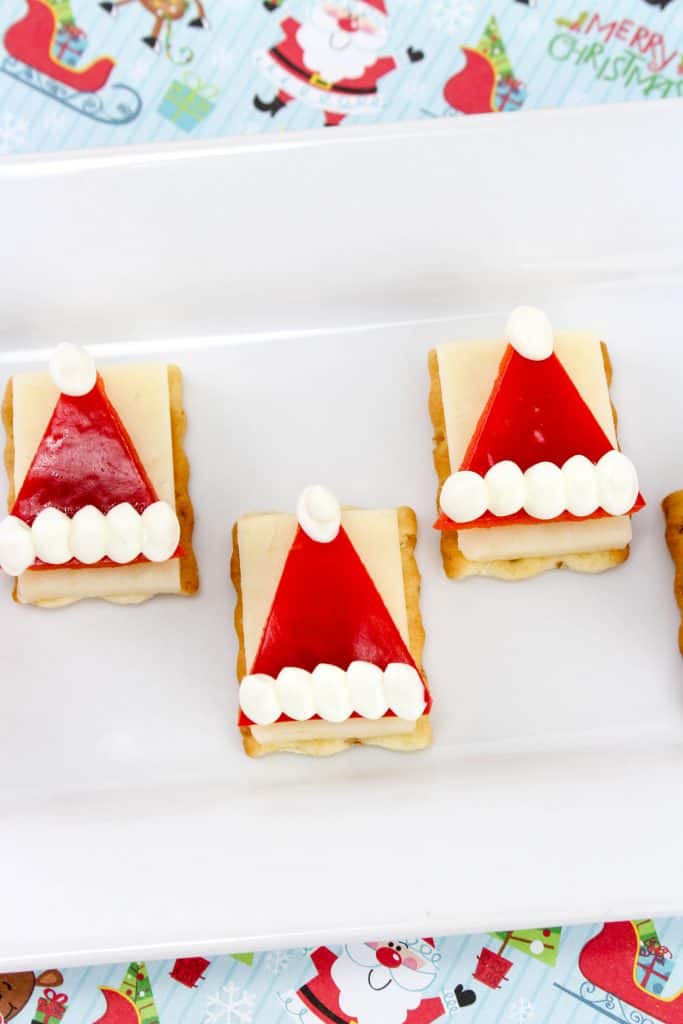 This is one of a few holiday appetizers I will be sharing! For now you can check out these bacon cheeseball bites (low carb and easy to make), or if you want something sweet you and the kids can make these keto White Chocolate Christmas Shooters.
What you'll need:
Cheese Crackers of your choice – I use these low carb crackers
2 Red Bell Peppers
4 oz Cream Cheese (softened)
Directions
1. Cut the bell peppers in half and clean out all the seeds, rinse well. Cut into small triangles and pat dry with a paper towel.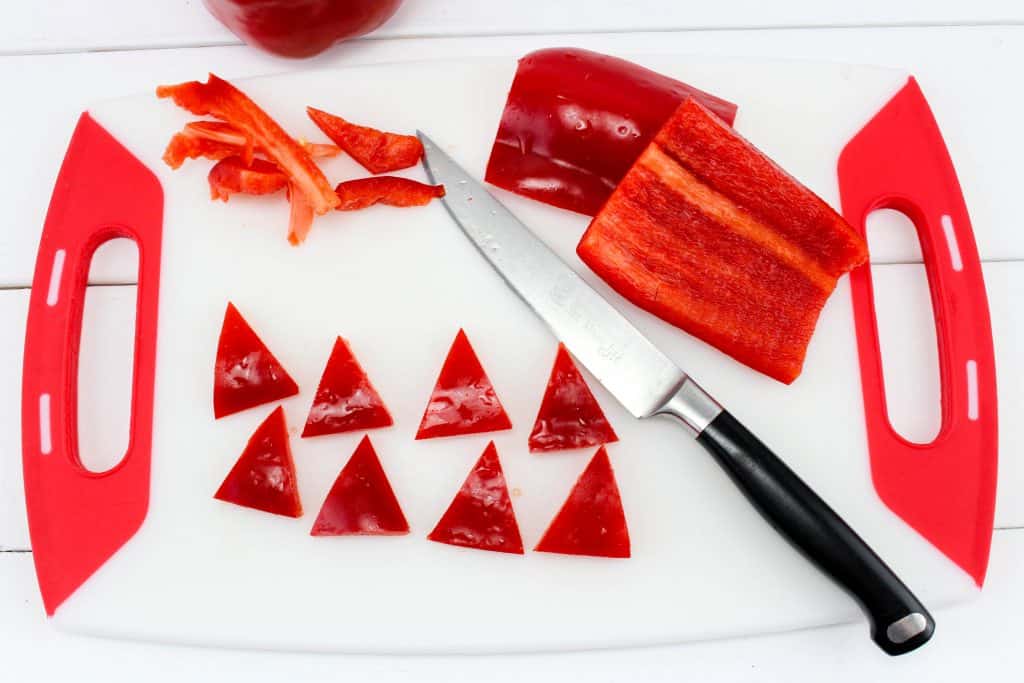 2. Take the cheese and cut each piece in half. Place one piece on a cracker and top with a Santa hat (pepper).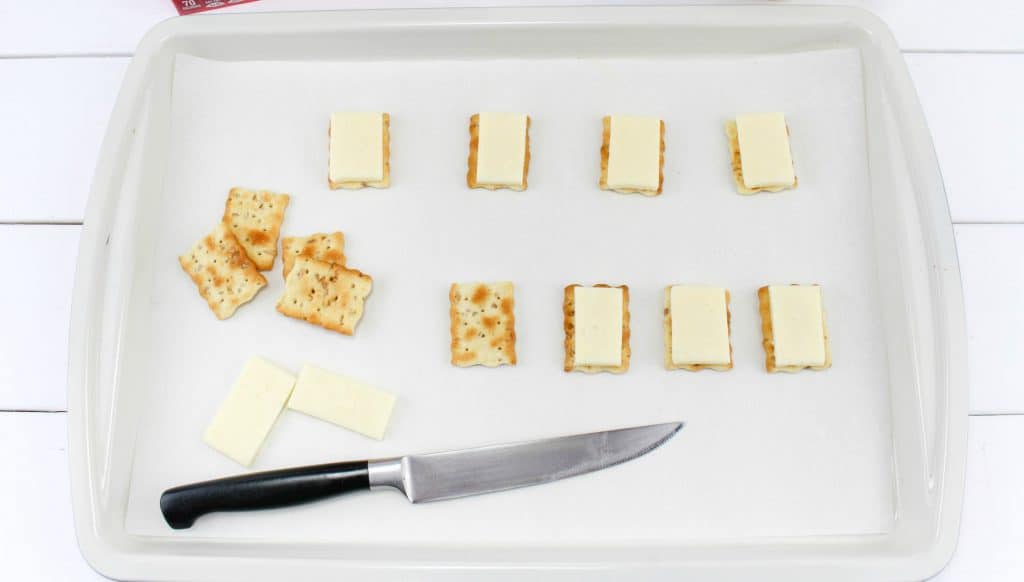 3. Place the softened cream cheese into a sandwich size baggie. Snip off a small piece of the corner. A piping bag can be used as well.

4. Pipe 5-6 dots along the bottom of the pepper and 1 dot on the top to create the Santa hat.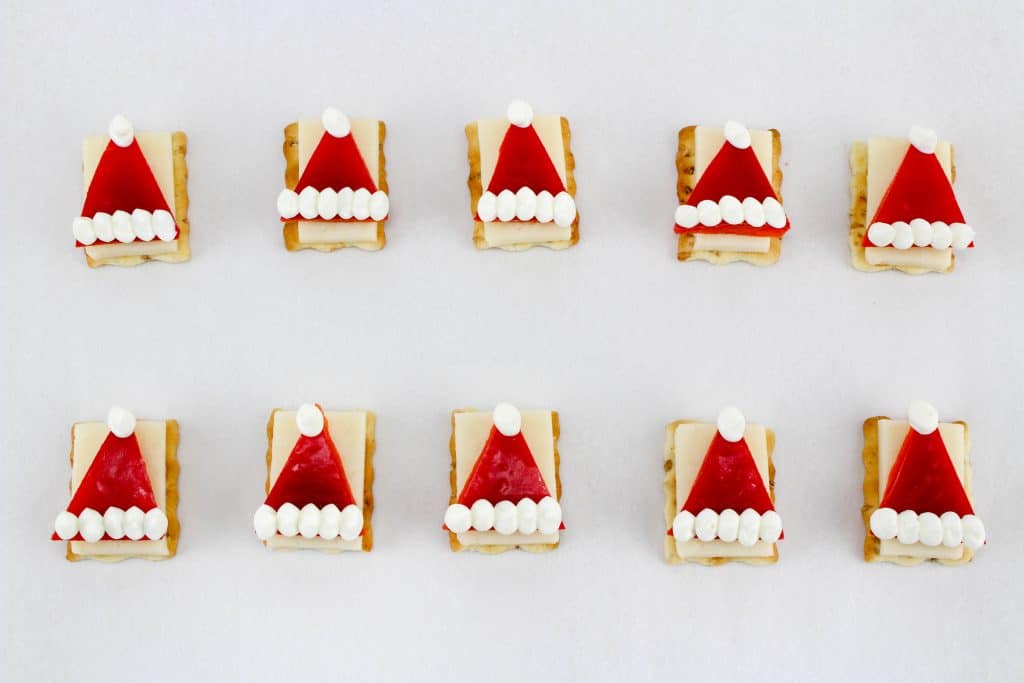 5. Serve and Enjoy as a festive Holiday Appetizer.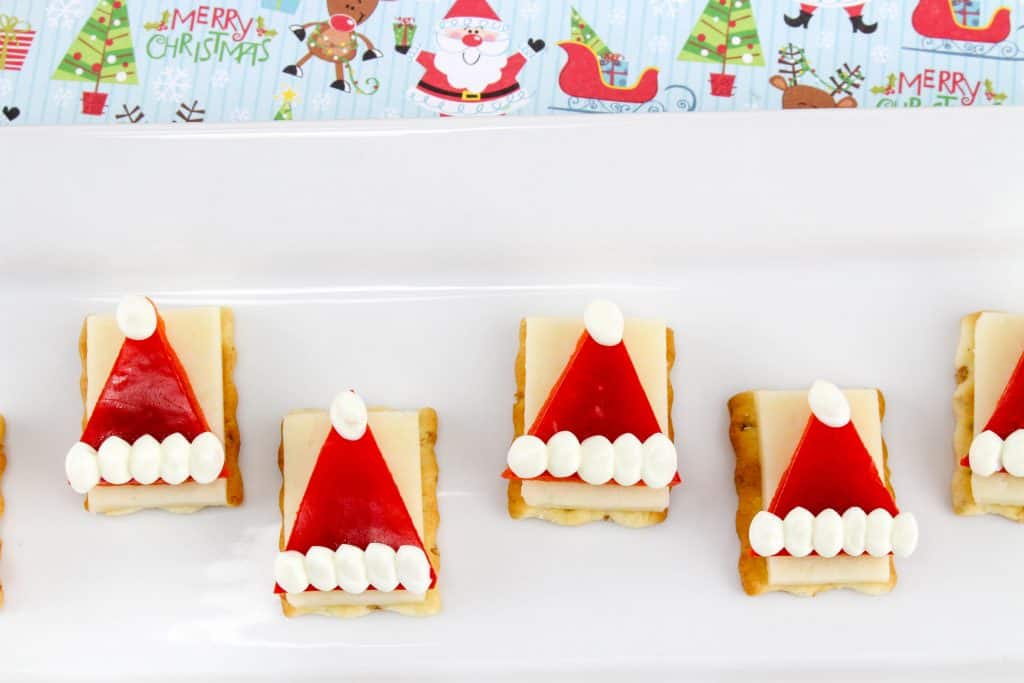 Pin for later!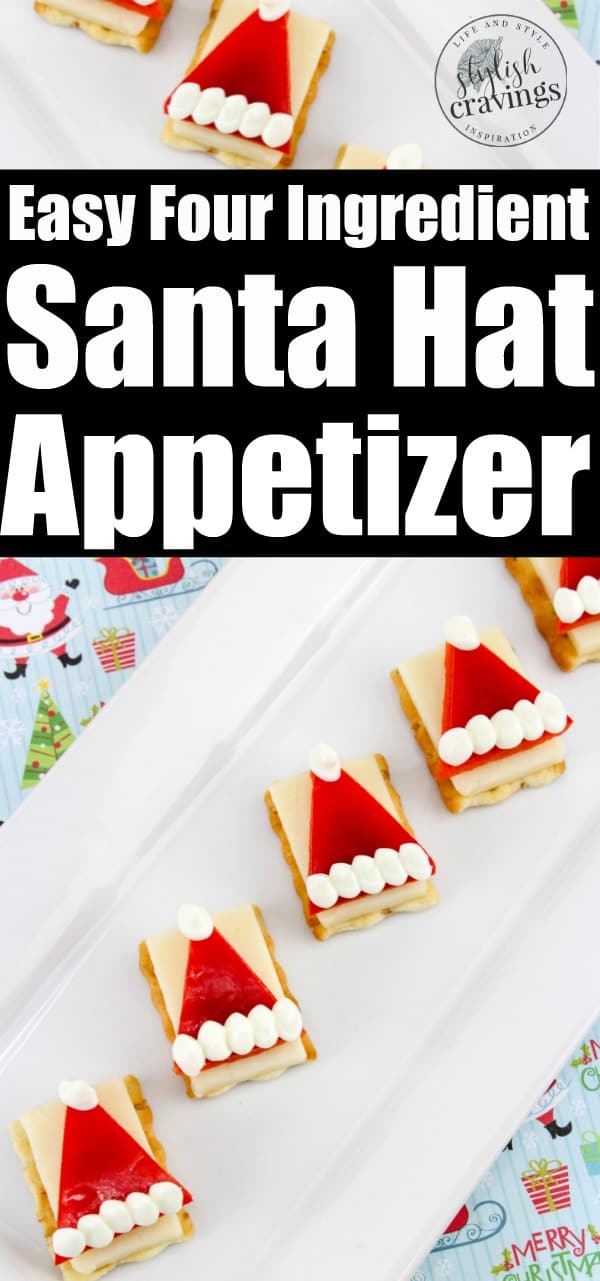 Follow me on Pinterest!