This shop has been compensated by Collective Bias, Inc. and its advertiser. All opinions are mine alone. #BetterWithCraisins #CollectiveBias

We're headed right into my favorite time of the year and I'm already thinking of all the yummy foods we'll constantly be surrounded by. It's still nearing the 90's on most days, but that's not stopping me from adding a little fall flavor into our lives. I've already had my pumpkin spiced latte and now I'm incorporating a little Thanksgiving into our empanadas. Normally we stuff them with chicken or beef, but like I said, we're in full fall mode right now, and I decided to add some turkey, stuffing and Ocean Spray® Craisins® Dried Cranberries for a Thanksgiving version empanadas.
I've never had empanadas this way but how can you go wrong with three fall classics like turkey, stuffing and cranberries? I was right, they were delicious! The Craisins® Dried Cranberries gave the empanadas a slight sweet zing that made them unique and that everyone immediately loved! I love buying in bulk at Sam's Club, but since Ocean Spray® Craisins® Dried Cranberries aren't available at some Sam's Club locations, I am excited that I can still stock up at my local Walmart.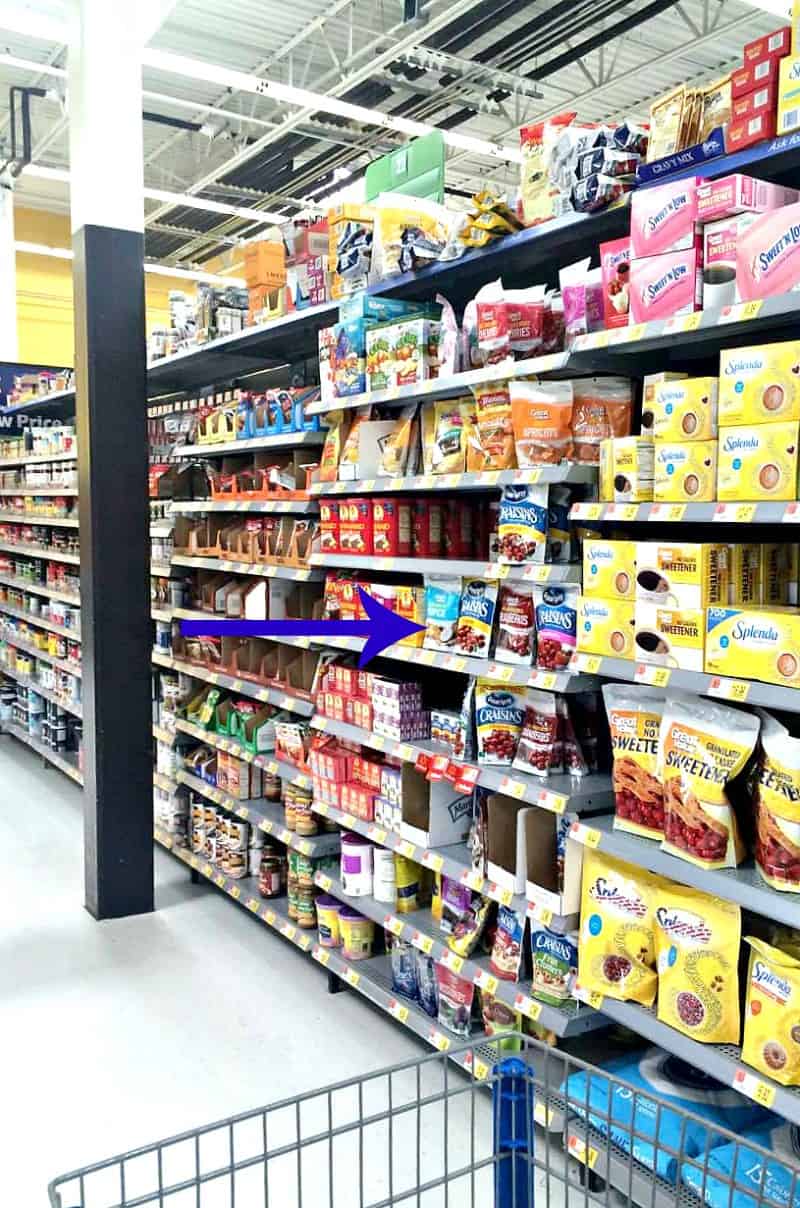 With all the yummy food we'll be eating, it's good to know that 1/4 cup of Ocean Spray® Craisins® Dried Cranberries  provides 1/2 cup of fruit! This makes them perfect to snack on all on their own or they can be mixed into a salad or a trail mix. The options are  endless and perfect for fall guests.

Turkey, Stuffing & Cranberry Empanadas
Ingredients:
Empanada disc
1 Turkey Breast **makes about 10 empanadas
Your favorite store bought stuffing
Craisins® Dried Cranberries
Oil
1 garlic head
1 teaspoon Garlic powder
1 tablespoon onion Powder
Salt & Pepper
1 medium onion
1 tablespoon of extra virgin olive oil
Butter
How To:
Turkey:
Cut garlic head and onion in half, add to slow cooker and and then add turkey breast. Add salt, pepper, garlic powder, onion powder, paprika and top with olive oil. Cover and cook for 8 hours. When cooked shred and set aside in it's own juice.
Stuffing:
Follow instructions on box.
Empanadas:
Heat oil
Take unfrozen empanada disc and fill with turkey, stuffing and Craisins® Dried Cranberries.
Close empaadas with fork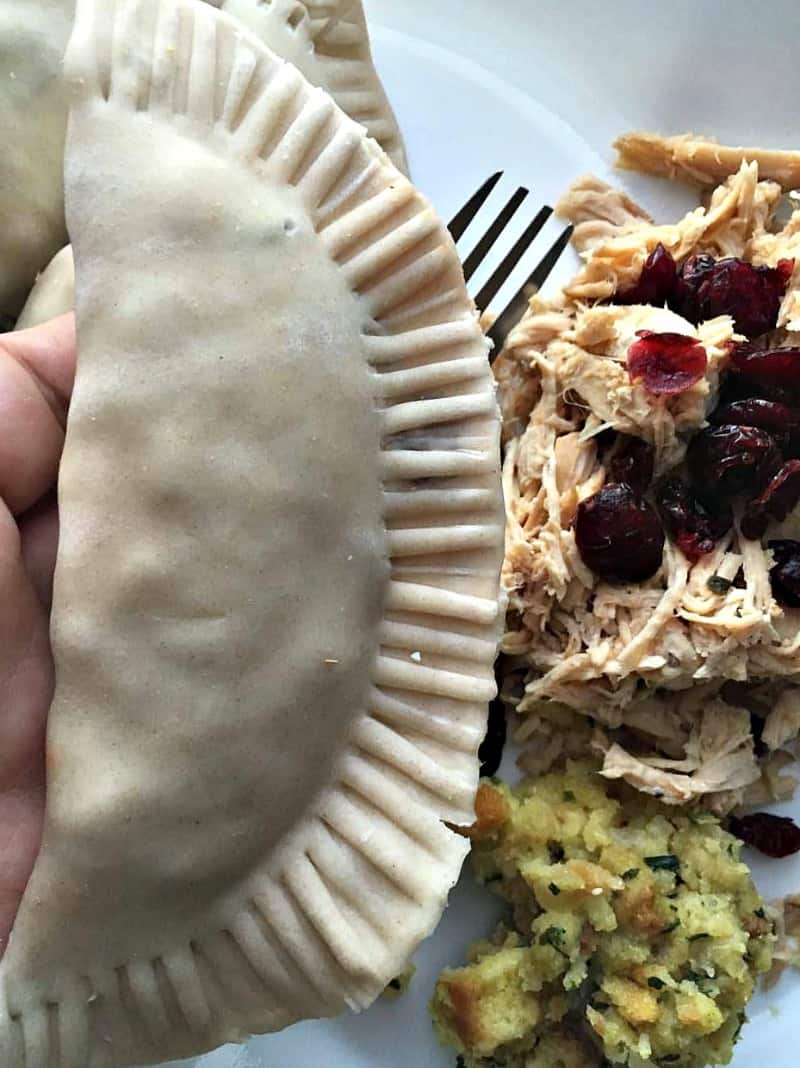 Fry until golden brown.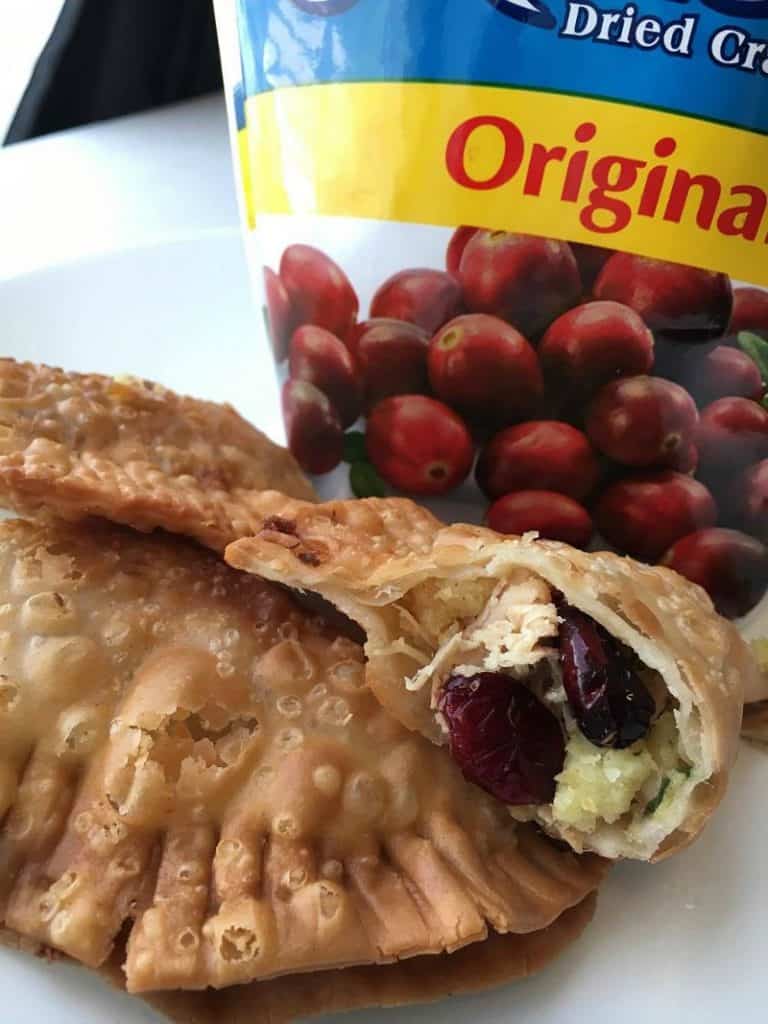 Ocean Spray® Craisins® Dried Cranberries make EVERYTHING taste better and make living a healthy lifestyle more fun and enjoyable and if you buy it at Walmart the rollback price is only $4.98 for a 24 oz package. I cannot wait to incorporate the Craisins® Dried Cranberries into my bread pudding, arroz con dulce (sweet rice pudding) and even into some fall smoothies. Can you tell I'm excited yet? Click here to find more great ideas, recipes and a store near you.