This post was sponsored by CYBEX as part of an Ambassador Program for Influence Central. I received the CYBEX Balios Stroller and Aton Q Infant Car Seat to facilitate my review.
~ Water Park Fun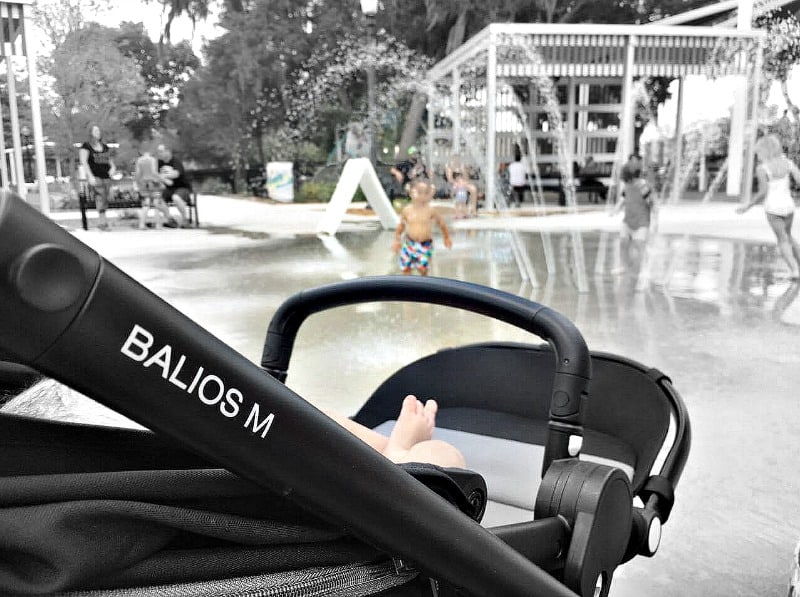 Summer is officially in full swing! After a hectic move we finally found some time on Father's Day to head out to a brand new playground a few minutes from our new place for some water park fun. Between the move and juggling deadlines, we rarely have time to check out any of the activities that go on downtown but I'm determined to make it a priority this summer. This playground will definitely be our new spot. While Joseph runs in and out of the sprinklers, I can take Olivia in her stroller while she watches and giggles at Joseph's every little move.
It's so amazing to watch those two together, Joseph was literally trying to drag her into the sprinklers and she was cracking up! On our outings, the CYBEX Balios M stroller has been making our trips not only stylish but also a lot more convenient. It's versatility and large rubber wheels are perfect to push through the playground or walks along the bumpy boardwalk. The built-in suspension ensures that Olivia will always be comfy!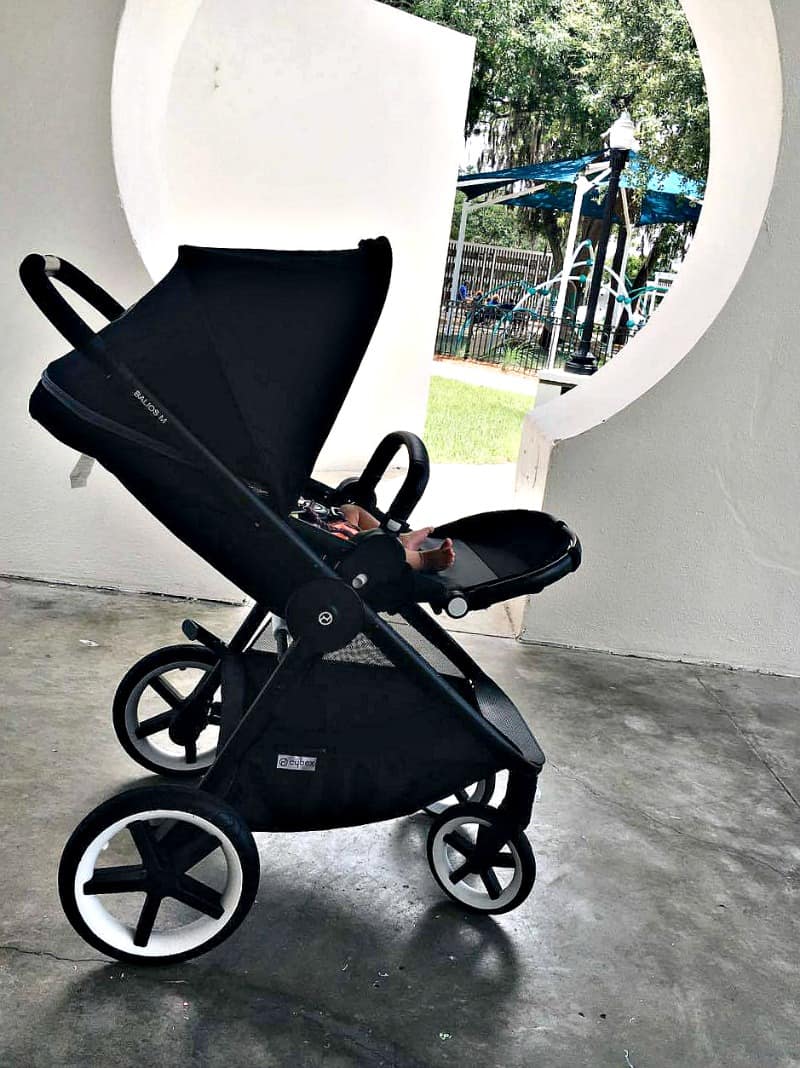 I can't tell you how many compliments I get whenever we head out with the Balios M stroller but the one sleek detail that I love and depend on the most is the canopy! The sun down here in Florida can be brutal, and I'm pretty diligent about keeping my babies skin protected and I just love the way the canopy completely covers Olivia's little face. It also has an open back feature that makes sure she'll get a litte more air circulation and trust me, that helps out a lot during the summer!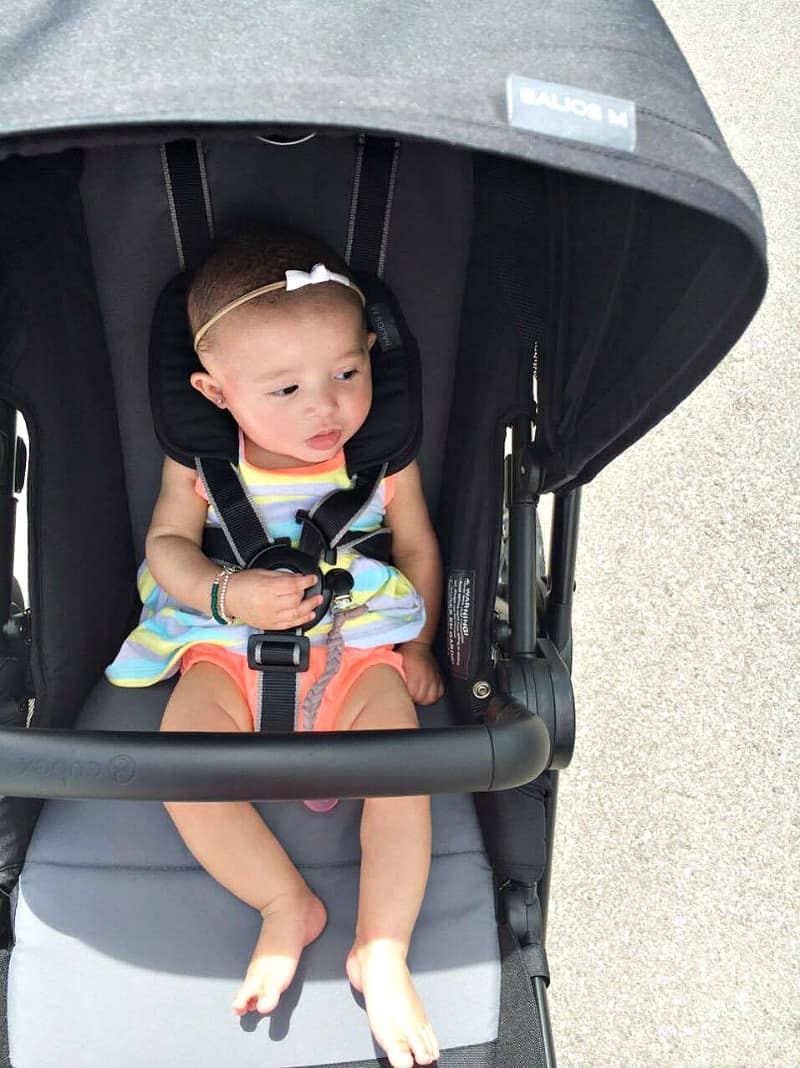 I've owned lots of strollers and car seats in the past, but the CYBEX Balios M stroller and the Aton Q car seat is hands down my favorite. It has just about every little detail I wanted in a stroller built into one; It's stylish, roomy, it folds down with one hand, it's lightweight, and has an easy-to-use swivel lock for the front wheels, making it perfect to take on long walks and probably even a jog, although I haven't tried that out just yet.
Looking for a stroller that fits all of your wants and needs without sacrificing an ounce of style? Head on over to Buy Buy Baby where you'll find both the Balios M Stroller and the Aton Q car seat.