This shop has been compensated by Collective Bias, Inc. and its advertiser. All opinions are mine alone. #TomsofMaineDeodorant #CollectiveBias
I can't believe the Fourth of July is in a few days! To be honest, July is when we really kick into summertime gears at our house and try to get out and really have some fun. This year things seem to be so much busier! My husband works long hours while I'm at home working full-time with the kids and by the time the weekend rolls around, we tend to just want to sleep in as late as we're allowed. I know we'll be making many last minute trips to the park and the beach, but we don't really plan it, we just go with the flow. Scroll down to see what's in my beach bag!
What's In My Beach Bag
Like all moms, I'm the designated beach bag packer and I always end up forgetting something, so I like to keep my beach bag stocked with essentials, like my sunglasses, flip flops and Toms™ of Maine® Long Lasting Deodorant (I buy my favorite Apricot scent at Walmart).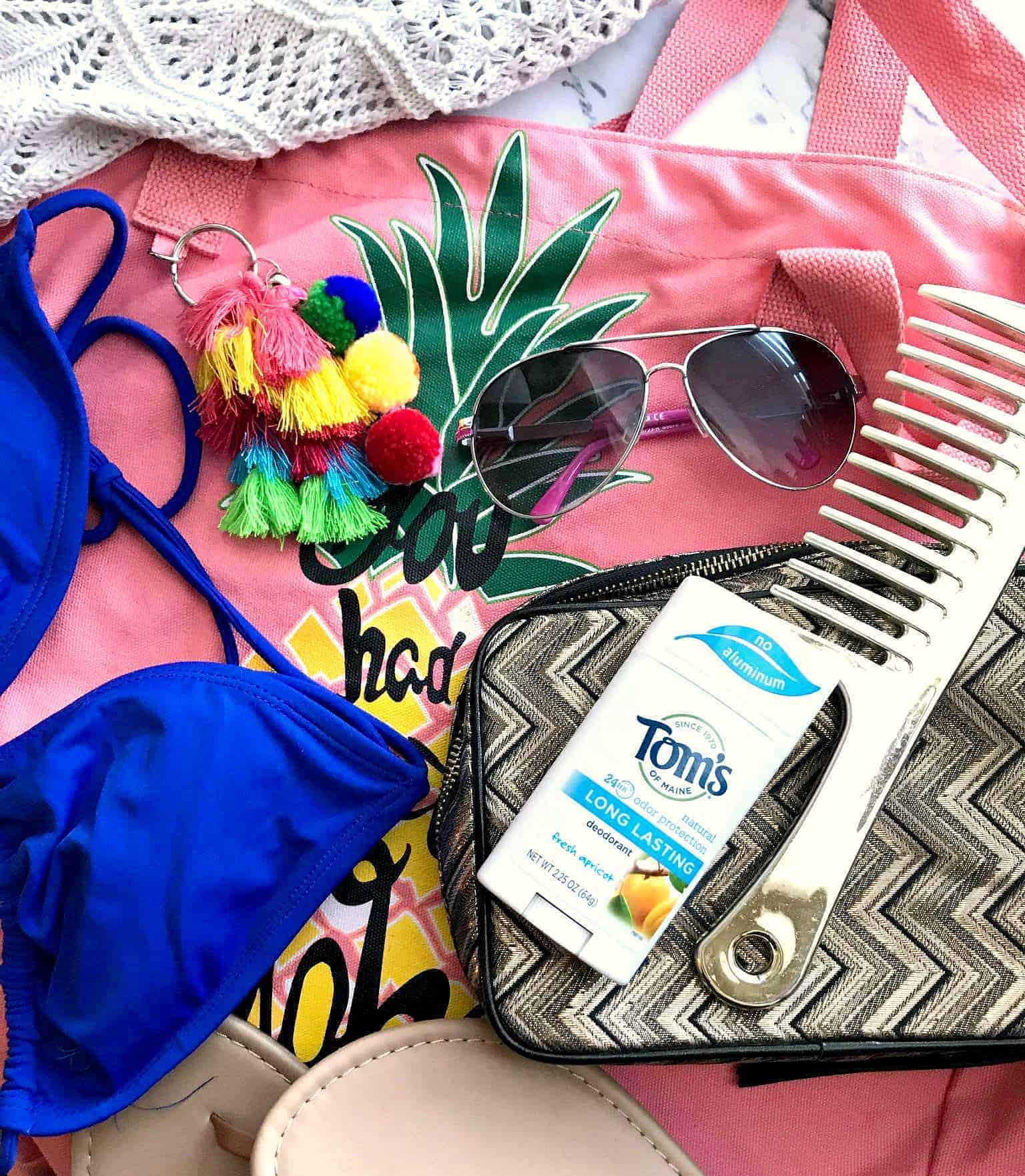 A cute beach bag is a must! I bought this one at Walmart for less than ten bucks (click here to see the other cute bags they carry) and it's roomy enough to carry even the kids stuff along with mine!
Sunglasses are a 365 days a year necessity for me!
More often than not, the decision to swing by the beach or pool is made while we are already out and about, so I keep a bathing suit in my bag.
A crotchet cover up is perfect for driving home in the a/c and I can also wear it over a dress.
Flip flops, so I can swap them out with the sandy pair from the beach.
A comb to detangle my hair.
And, of course, Tom's of Maine® Long Lasting Deodorant. Tom's of Maine's Original deodorant stick provides clinically proven 24-hour odor protection. Since it's hot almost year round down here in Florida, I've been known to even carry it in my car! Did you know that all Tom's of Maine® packaging is recyclable through TerraCycle and that 10% of its profits to human and environmental goodness? I love a company that gives back!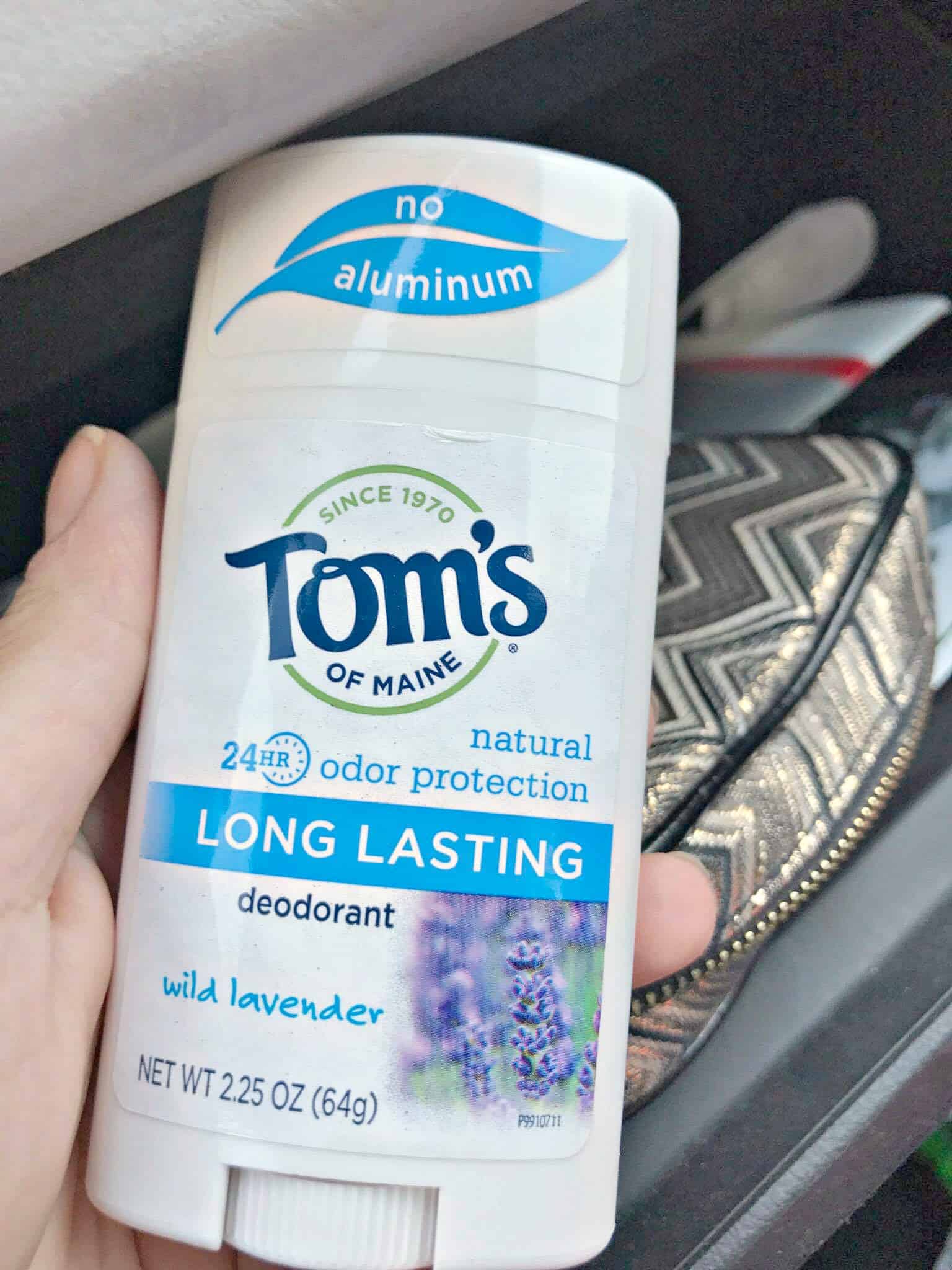 So that's what's in my beach bag! I don't keep much in my beach bag, only the essentials that I know I will need in order to have a little fun at the beach! What's in your beach bag?
Want to give Tom's of Maine® Long Lasting Deodorant a try this summer? Ibotta has an offer to earn $1.00 off of Toms's of Maine Under Arm Protection Products! Click here for more info.