This post is written by me on behalf of Tyson Foods, Inc. All opinions are entirely my own. This shop has been compensated by Collective Bias, Inc. and its advertiser. All opinions are mine alone. #ClubBash #CollectiveBias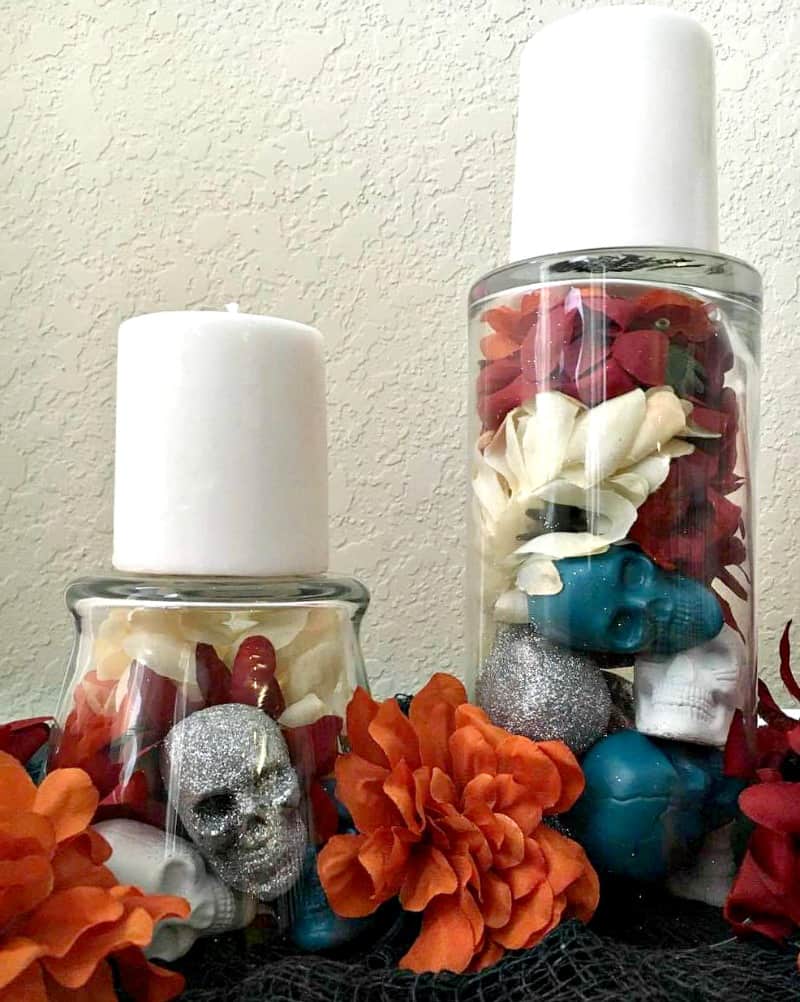 My birthday is on November 1st and it just happens to fall on Dia de los Muertos. While I've never celebrated both at the same time, it's always something that I've wanted to do. Dia de los Muertos is oftentimes confused with Halloween because of the lively skulls that Dia de los Muertos is known for, but it's actually a traditional Catholic holiday that celebrates the saints and those departed. This year, I decided to mix it up with a little bit of both, celebrating my cumpleano and Dia de los Muertos together. I'll be making a DIY skull candle centerpiece (see below) filled with bright and bold colored skulls along with rich hued flowers. I'm not sure why I waited so long to combine the two, because I love the symbolism of Los Dias de los Muerto. The idea of it being on my birthday is pretty cool too!
Normally, we would combine Halloween and Dia de los Muertos with lots of candy and sugar skulls. Instead, this year I decided instead to celebrate my birthday. For the table I will be putting together a makeshift altar that will hold the centerpiece. The skulls within it will represent sugar skulls that are often placed on ofrendas (altar) and flowers that resemble marigolds, which are traditional en los Dia de los Muertos. Now, we can't celebrate without food, so I added some Tyson® finger foods that are perfect for entertaining and super easy to make! First up: Tyson® Crispy chicken strips and State Fair® Mini Corn Dogs (all bought at Sam's Club).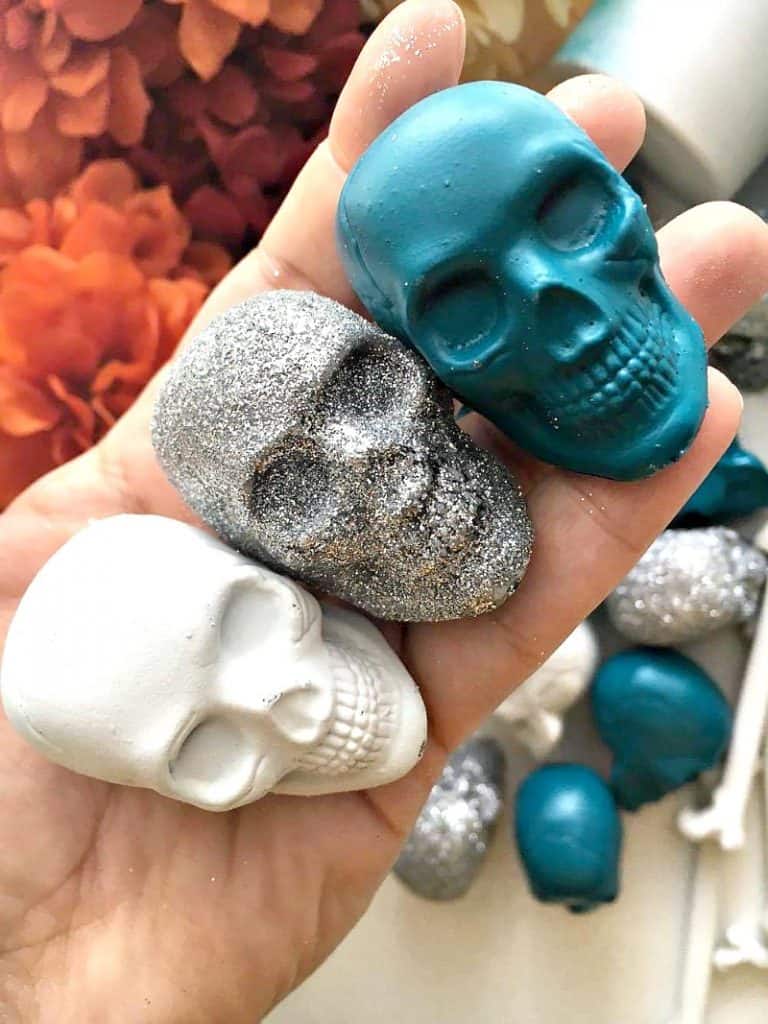 I love that one bag of Tyson® Crispy chicken strips can feed a party for day and night! I know that I'll be having guest over at all times of the day, so we'll start out with the chicken strips and ketchup (a classic that everyone loves) and for a evening appetizer I'll be serving chicken skewers with a cilantro jalapeño dipping sauce. This sauce taste AMAZING and can be used in so many ways! Quick recipe is below!
Chicken Skewers & Cilantro Jalapeño Sauce
What You'll Need: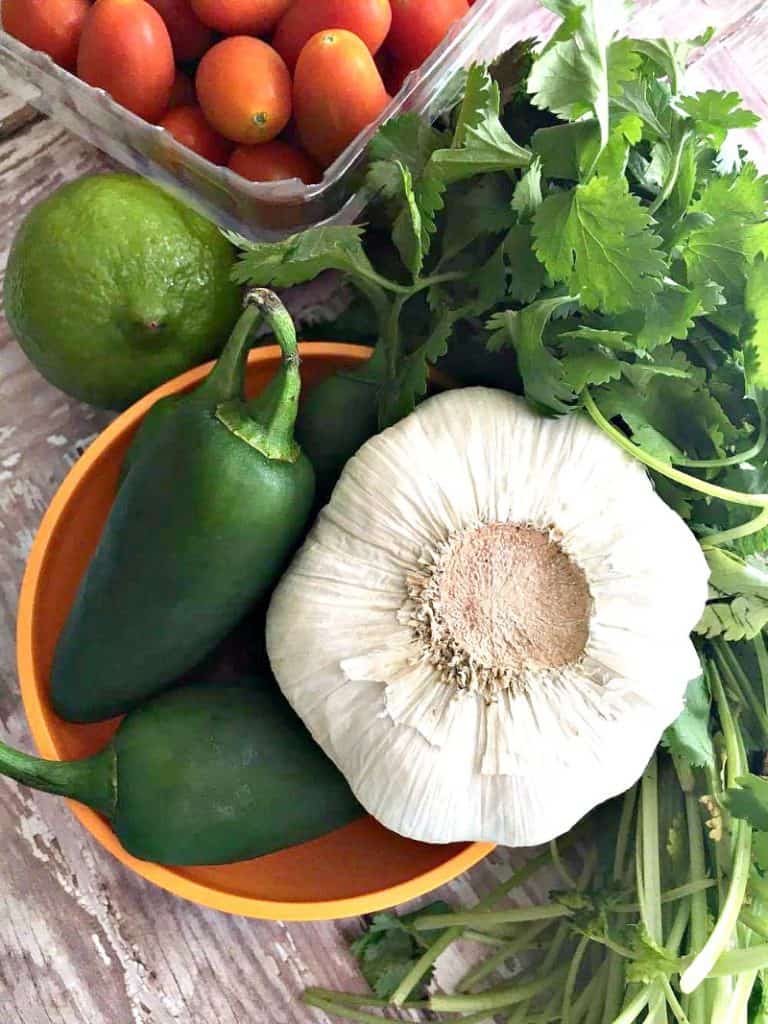 Tyson® Crispy chicken strips
Cherry tomatoes
Mozzarella cheese
Skewer sticks
3 garlic cloves
4 jalapenos cut in half **use only 2 for half the kick! 
Salt
Lime
Bunch of cilantro **stems removed
1/4 cup of sour cream (you can also use greek yogurt)
1/2 tablespoon of white vinegar 
1/4 cup of olive oil
Instructions:
Add all ingredients into your food processor or blender.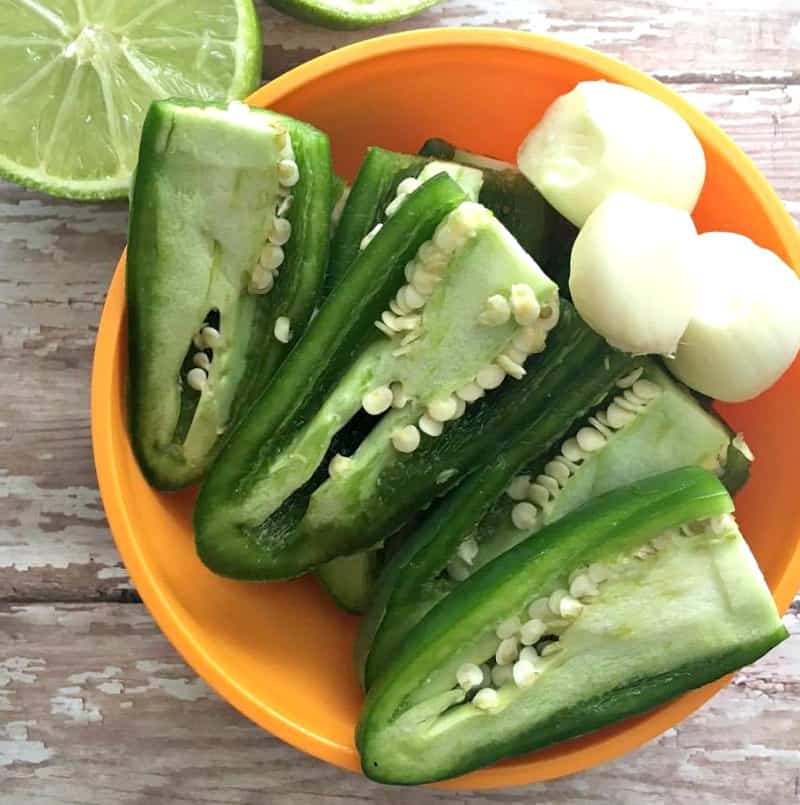 Blend until smooth.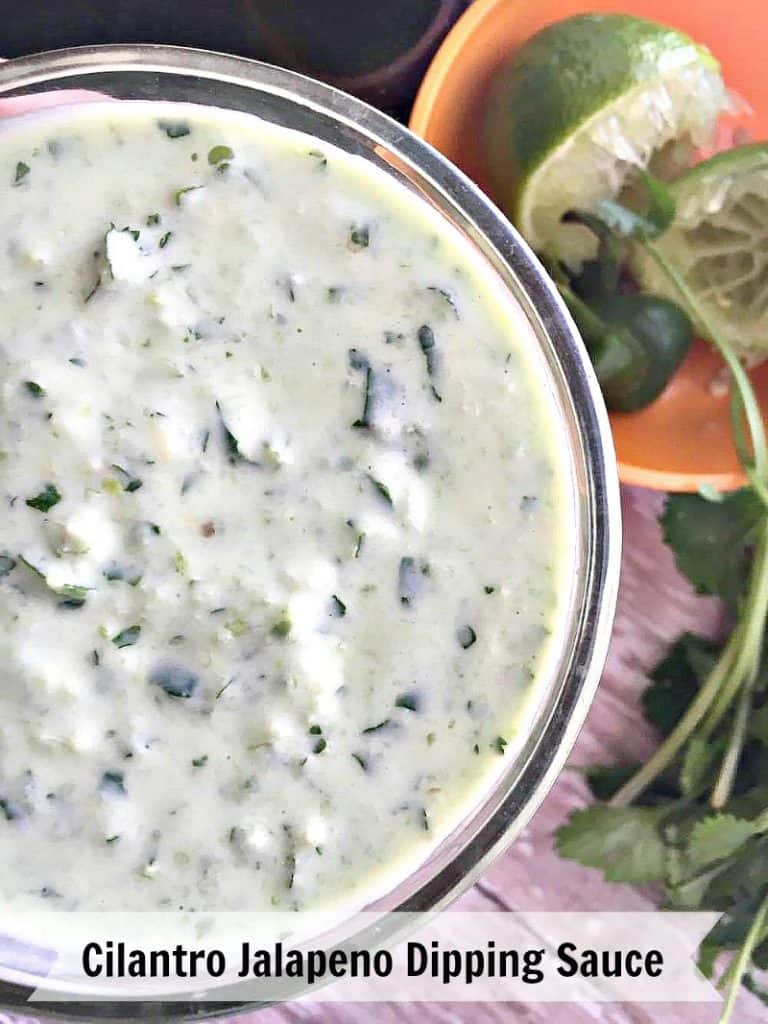 Chicken Skewers
Chop chicken strips, then thread tomatoes, mozzarella cheese and chicken onto skewer stick. Serve along with cilantro jalapeño sauce.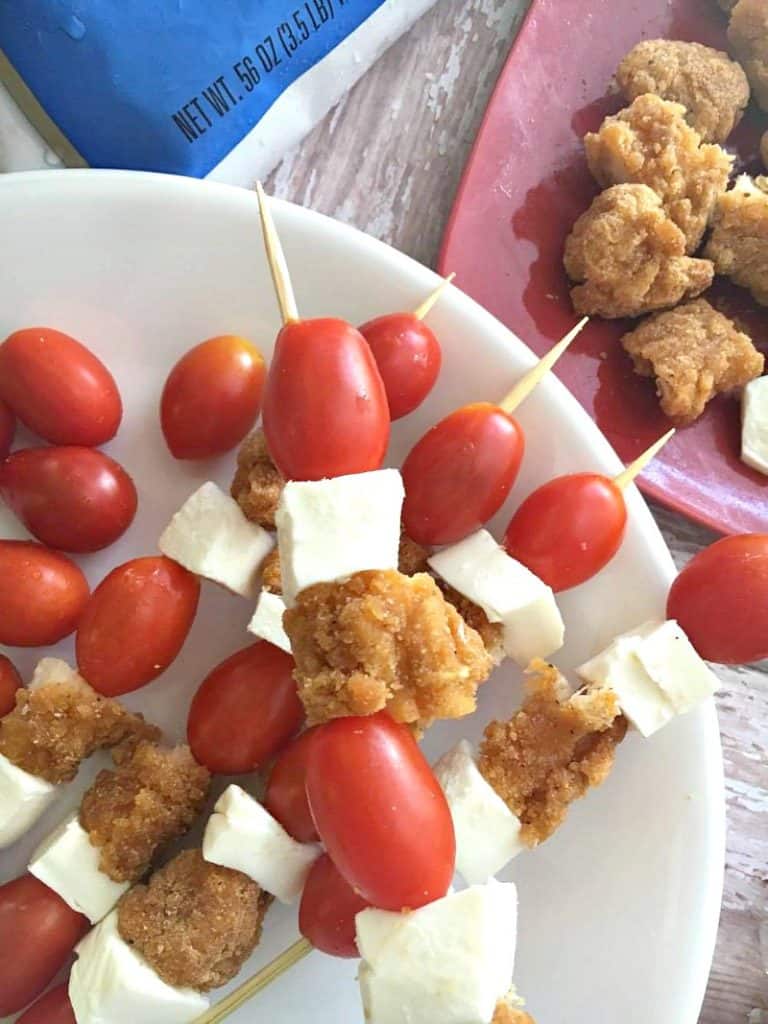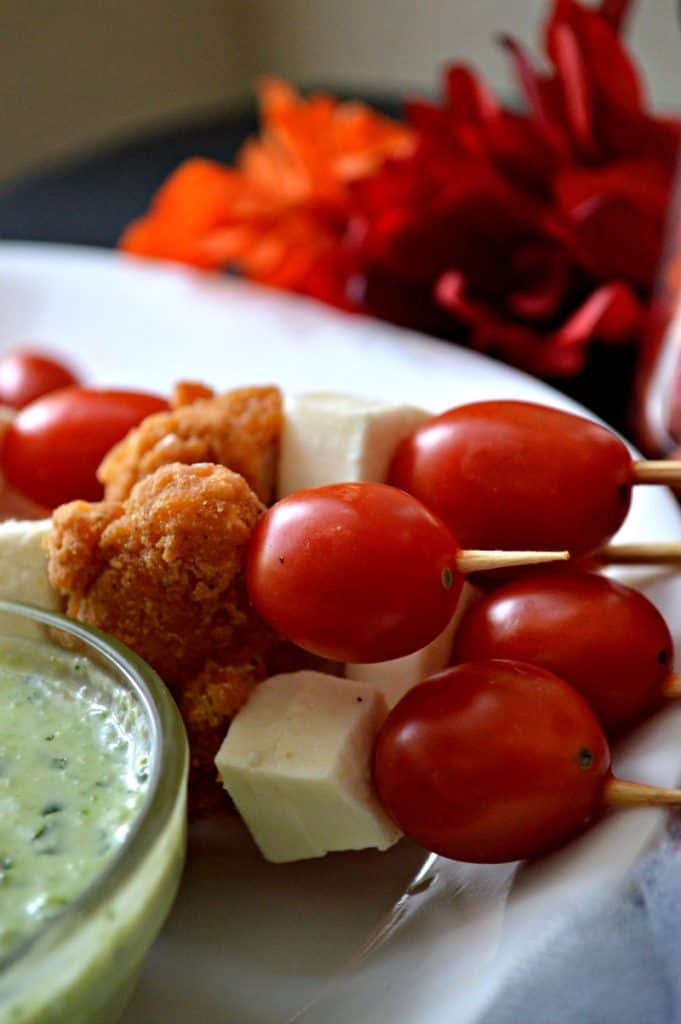 Dia de los Muerto Candle Centerpiece
What You'll Need:
Various sized clear vases
Fake flowers that resemble marigolds
Skulls **make sure they fit vase before selecting size
Aqua and white spray paint
Adhesive spray
Glitter
Shoe box
Candles
How to:
Most skulls I found (and you most likely will find too) are a grayish hue. Spray paint that dull color away with your aqua and white spray paint. Keep in mind that when you're spray painting skulls, you'll have to wait for one side to dry and then flip. You'll do this three times, once for each side and then the bottom.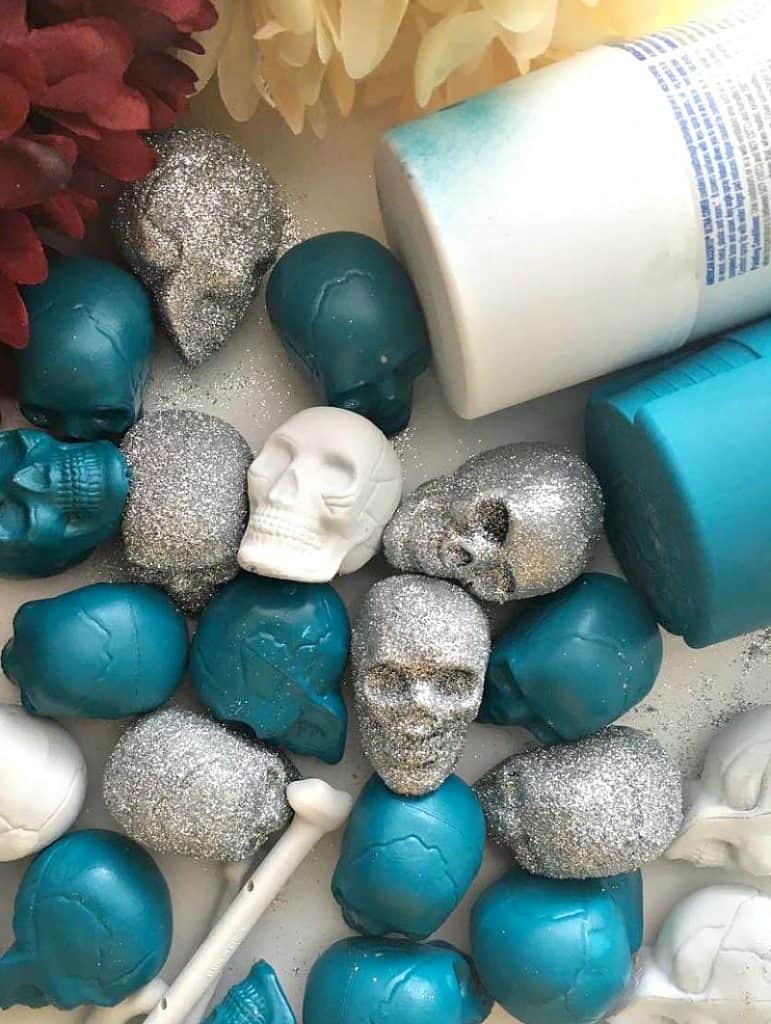 Grab a shoe box and fill it with glitter. Spray a skull with adhesive spray, then place it in the box and shake it until it's completely covered in glitter.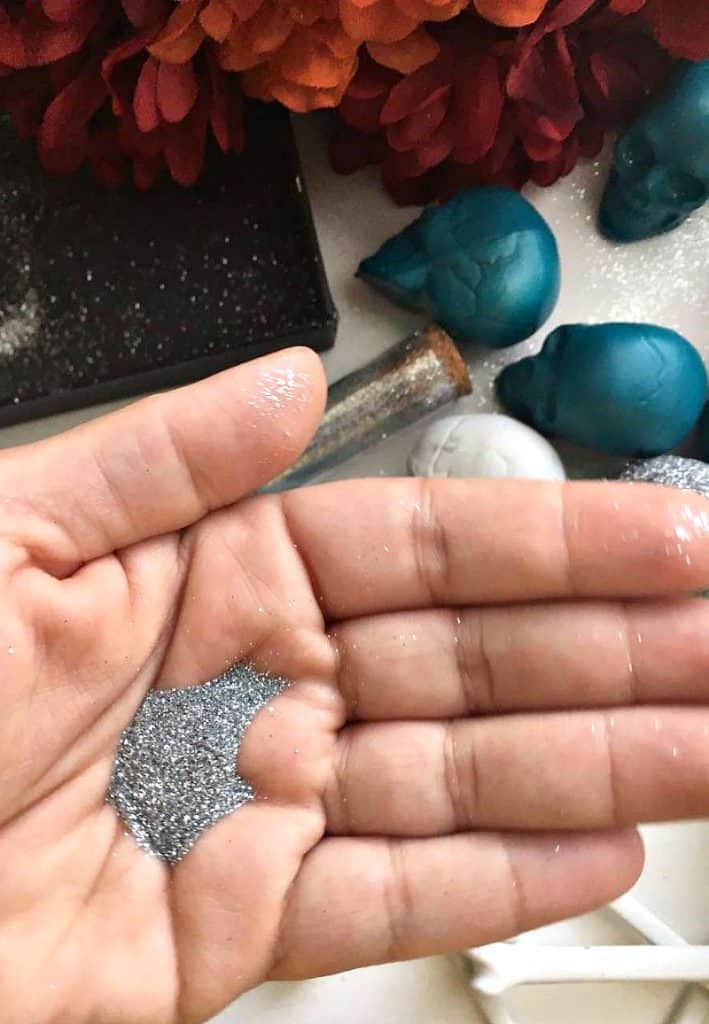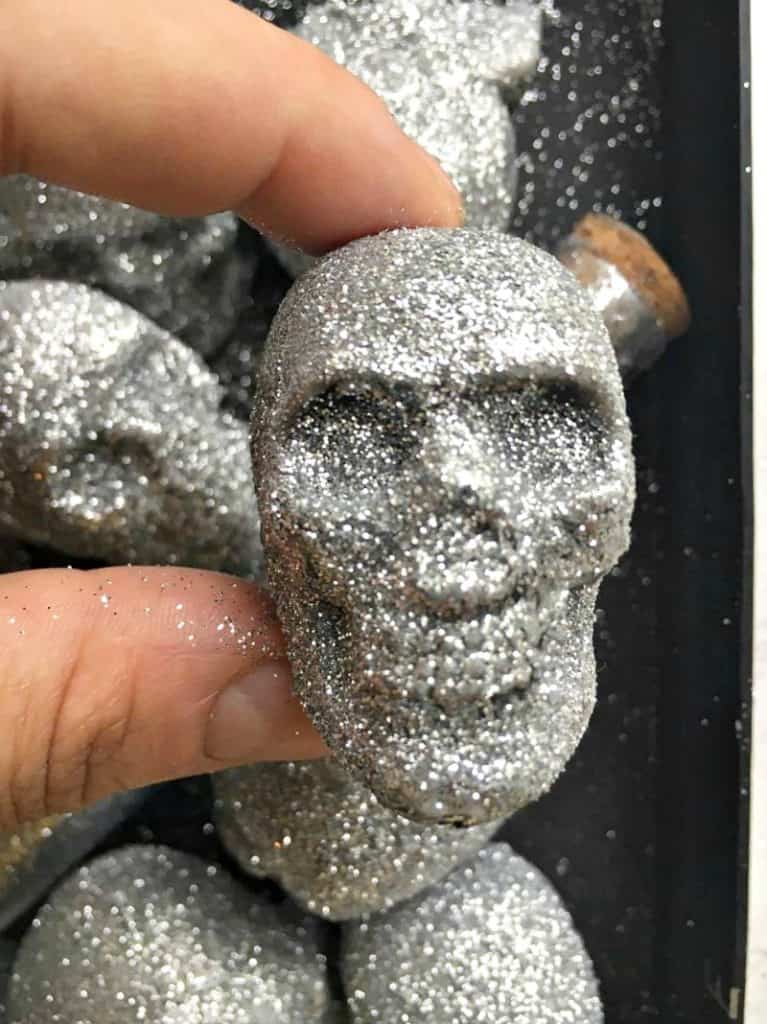 Set skulls aside and let dry.
Pull flowers off stems.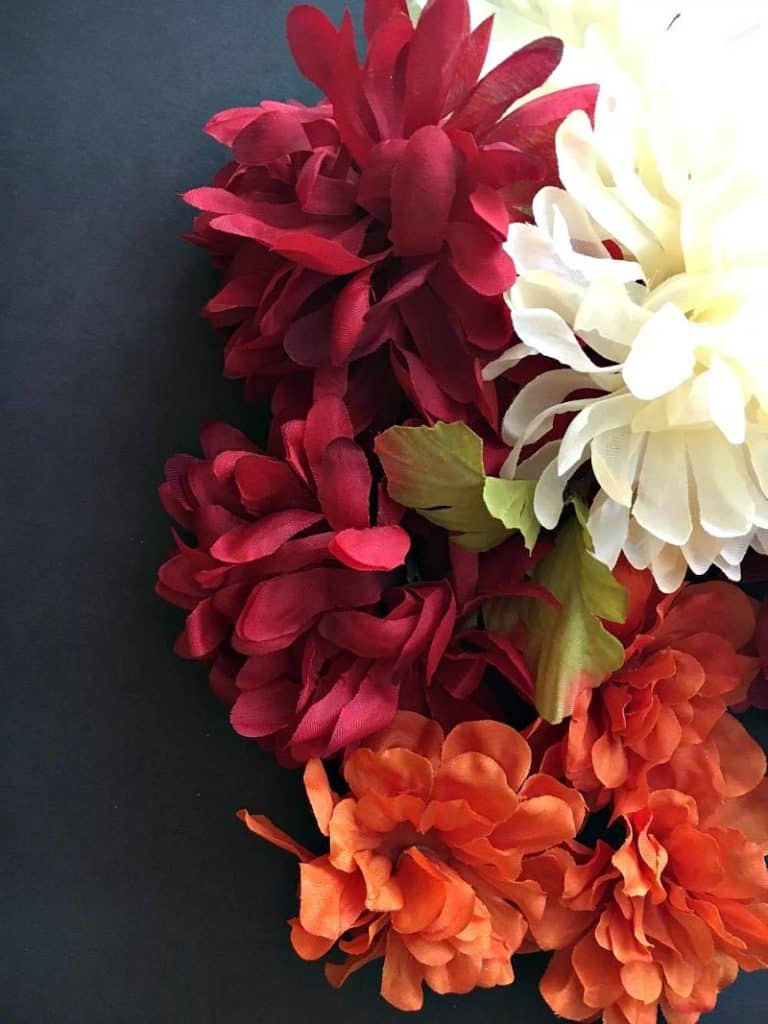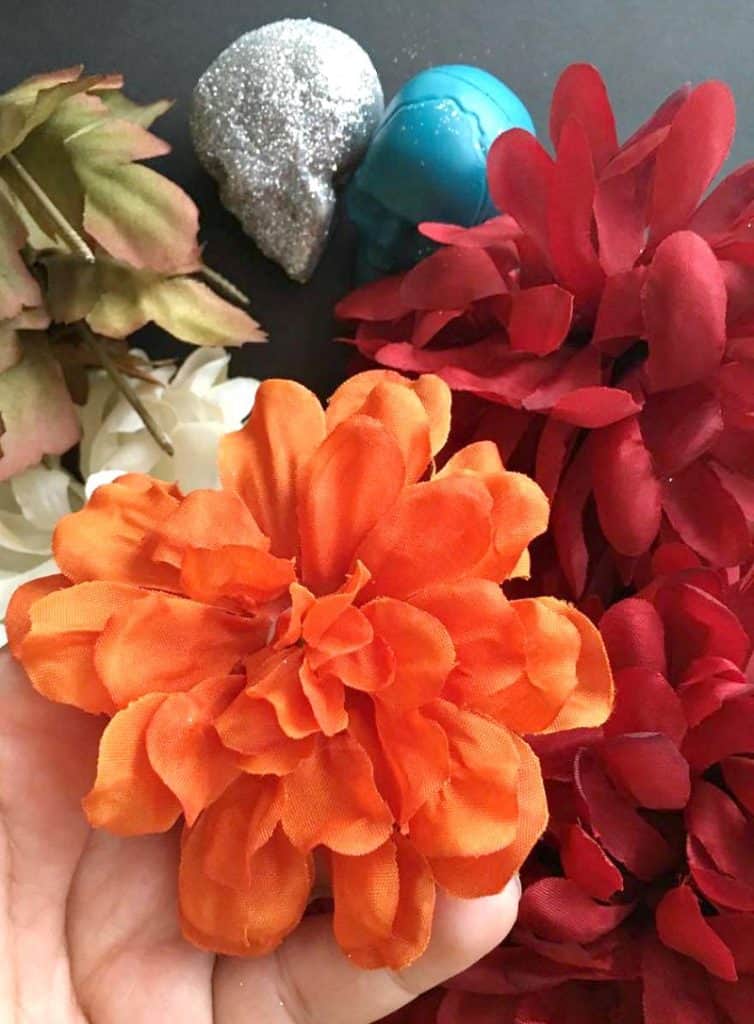 Fill half of vase with flowers,  add skulls and turn upside down. Don't worry about how the skulls fall, they look cool no matter which way they're facing!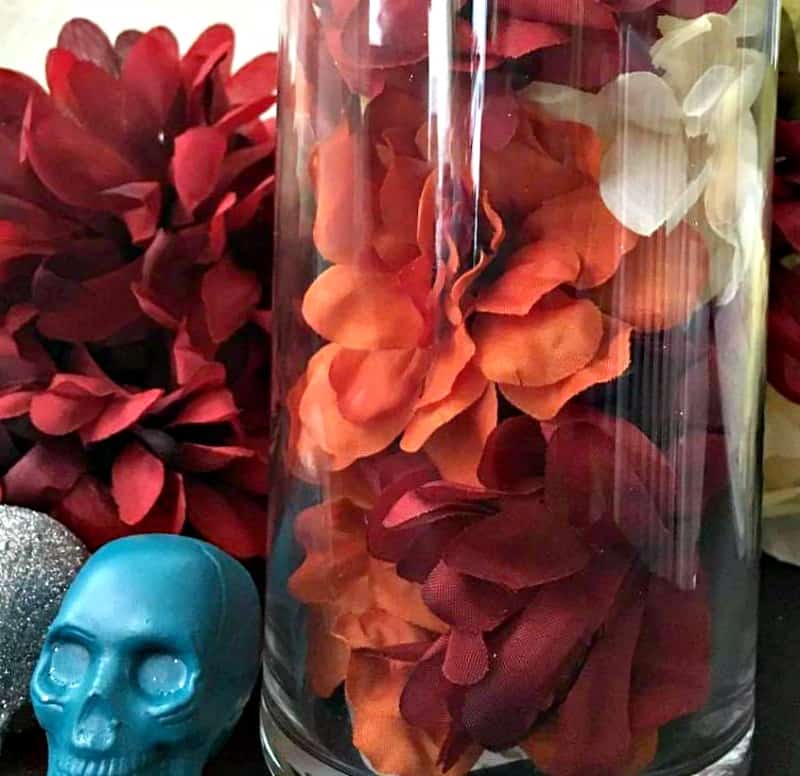 Top with candle and you're done.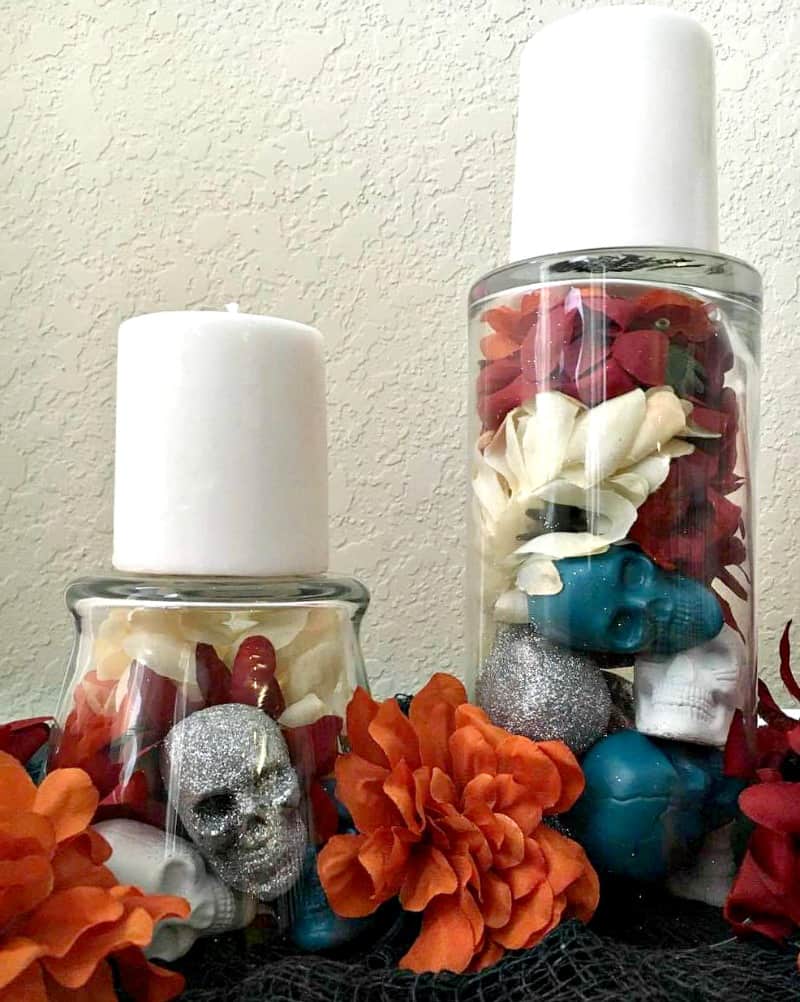 For finishing touches you can add a fishnet tablecloth, a fun placemat, extra flowers and tulle pom poms along the table and serve Tyson chicken strips, State Fair Mini Corn Dogs and beverages for your guest.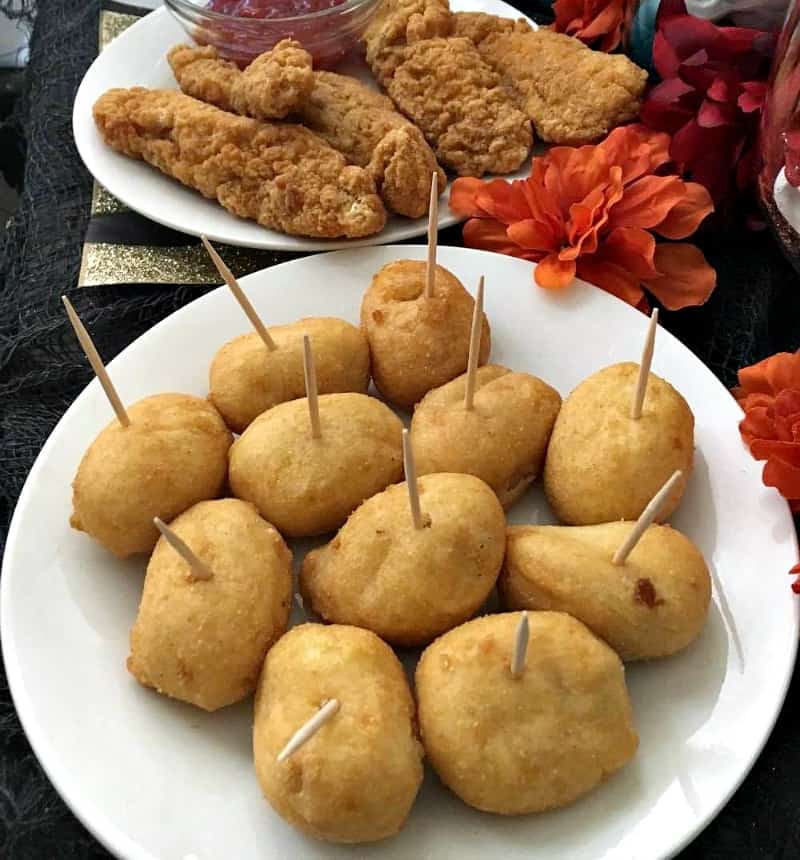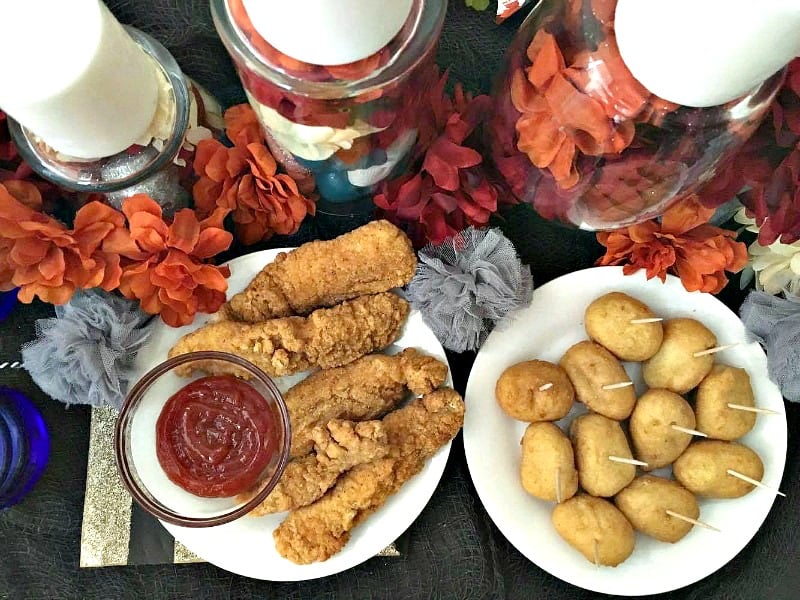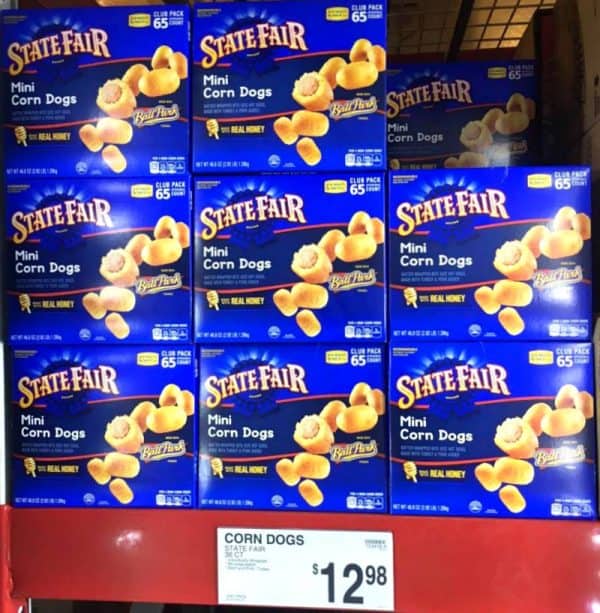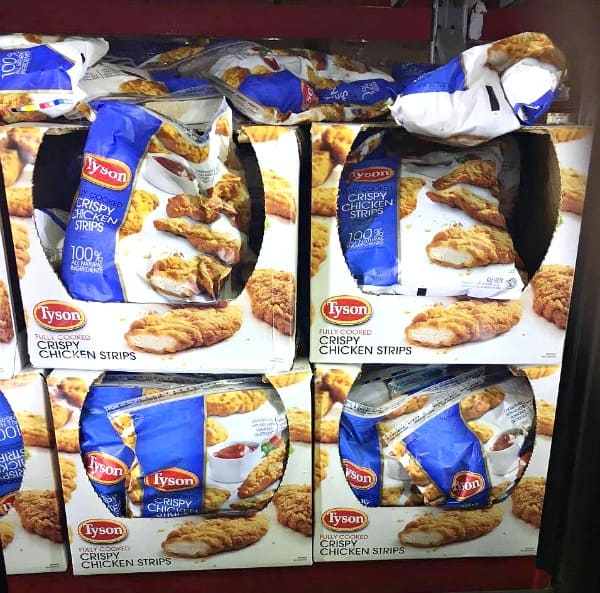 Do you celebrate Dia de los Muertos? How would you incorporate Tyson® into your party?