This shop has been compensated by Collective Bias, Inc. and its advertiser. All opinions are mine alone. #GortonsMealTime #TrustGortons  #CollectiveBias
With the official start of Lent, we've been diving right into lots of yummy seafood recipes like this beer battered fish pizza using Gorton's Beer Battered Crispy Fillets that we buy at Walmart! That's right, a new and easy way to serve a  traditonal fish and chips platter to a crowd! Believe it or not, this beer battered fish pizza isn't all that hard to make. I'd say from prepping to heating up the fillets, it took me about 30 minutes to make.
Beer Battered Fish Pizza + Honey Sriracha Cole Slaw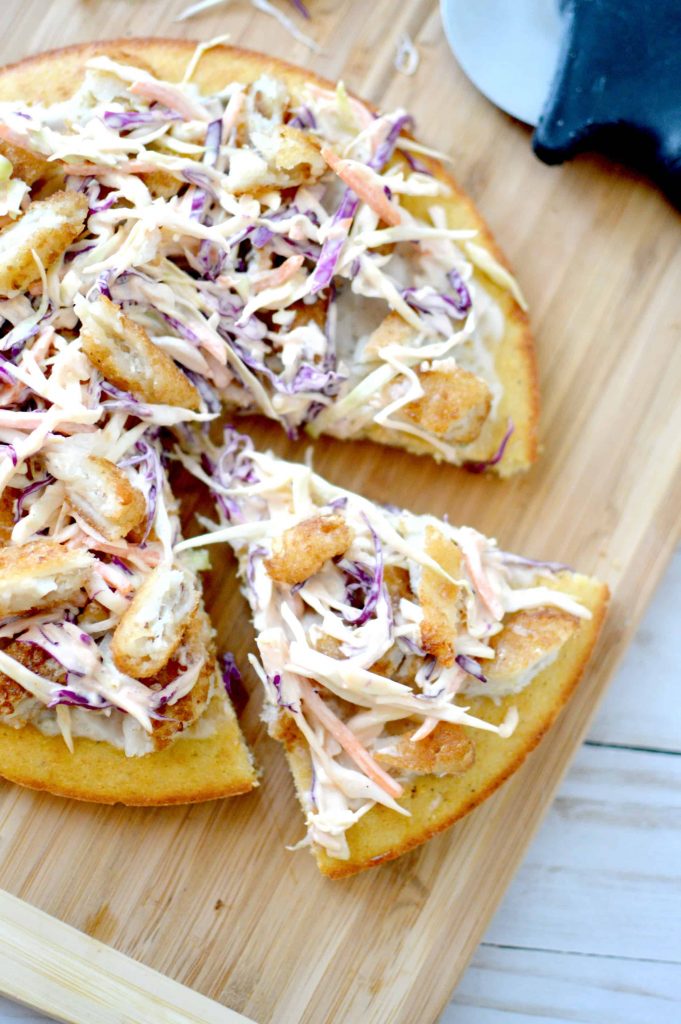 I've always kept some  Gorton's Beer Battered Crispy Fillets handy because they're so quick and easy to prepare. Plus, everyone loves them! In my quest to add better food choices to our diet, I've added fish to our menu more frequently, and this is by far my favorite addition! While picking up the ingredient for my Beer Battered Fish Pizza, I also noticed that they had Gorton's Mac & Cheese Bites. They looked like a tasty, easy to make appetizer, so I grabbed that too!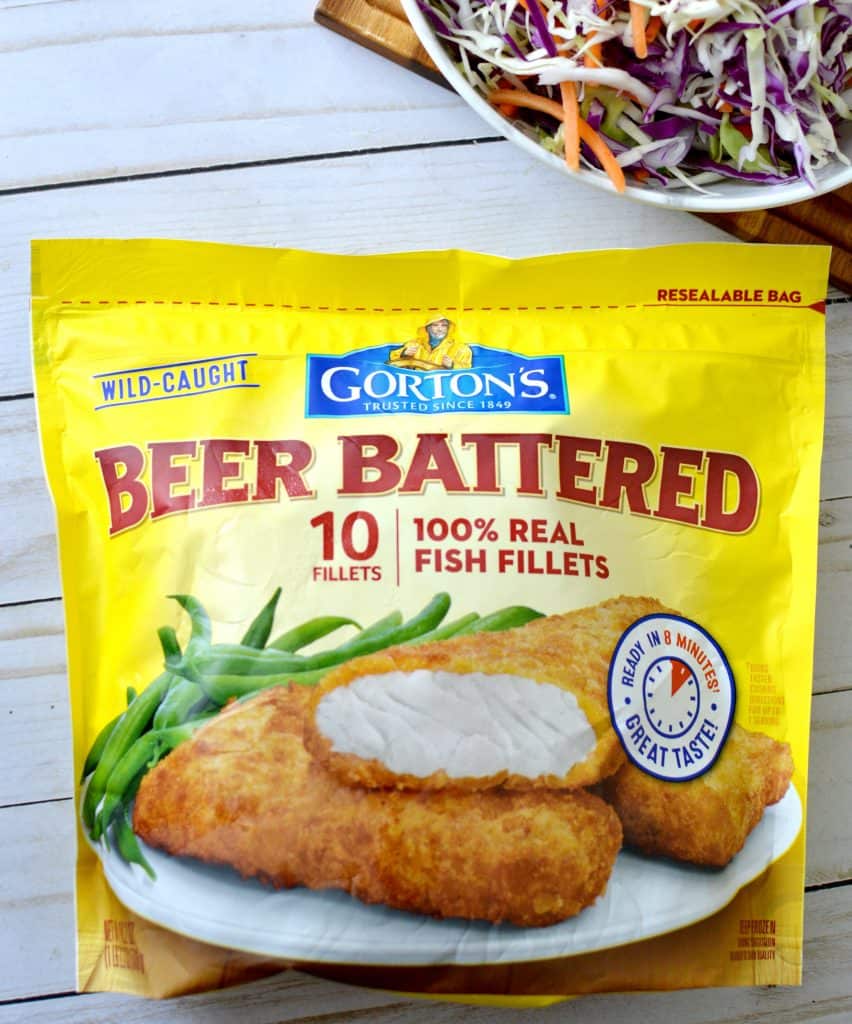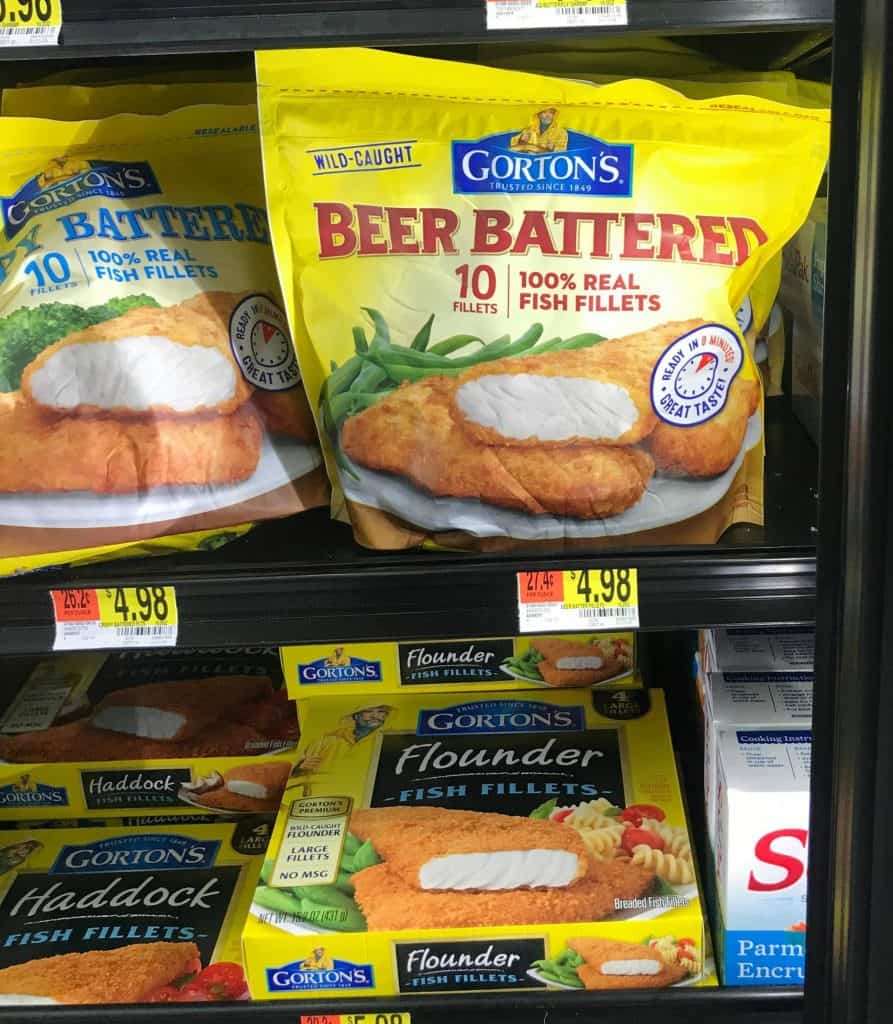 Gorton's is a brand that I've come to rely on and trust when it comes to seafood. Their products make it easy for busy moms like me to add more seafood into my family's diet on a regular basis. There have been many nights where Gorton's wide range of products have made my night easier without an ounce of guilt.
Beer Battered Fish Pizza + Honey Sriracha Cole Slaw
Ingredients for crust and toppings:
Gorton's Beer Battered Crispy Fillets (18.2 oz)
Hush puppy mix
1 Egg
1 tablespoon oil
2 tablespoons of sugar
Tartar sauce **we used about 3-4 tablespoons
6 cups shredded green cabbage
2 1/2 cups shredded red cabbage
1 1/2 cups shredded carrots
Coleslaw dressing:
1 cup mayo
2 tablespoons apple cider vinegar
2 tablespoons sriracha
2-4 tablespoons honey
2 teaspoons ginger, fresh or ginger powder
2 teaspoons salt
Instructions:
Make hush puppy mix according to package. Add mixture into a pizza pan dish or a iron cast skillet. Ive done both and they both work wonderfully! When crust is golden brown remove from oven. Now, heat your fish according to instructions.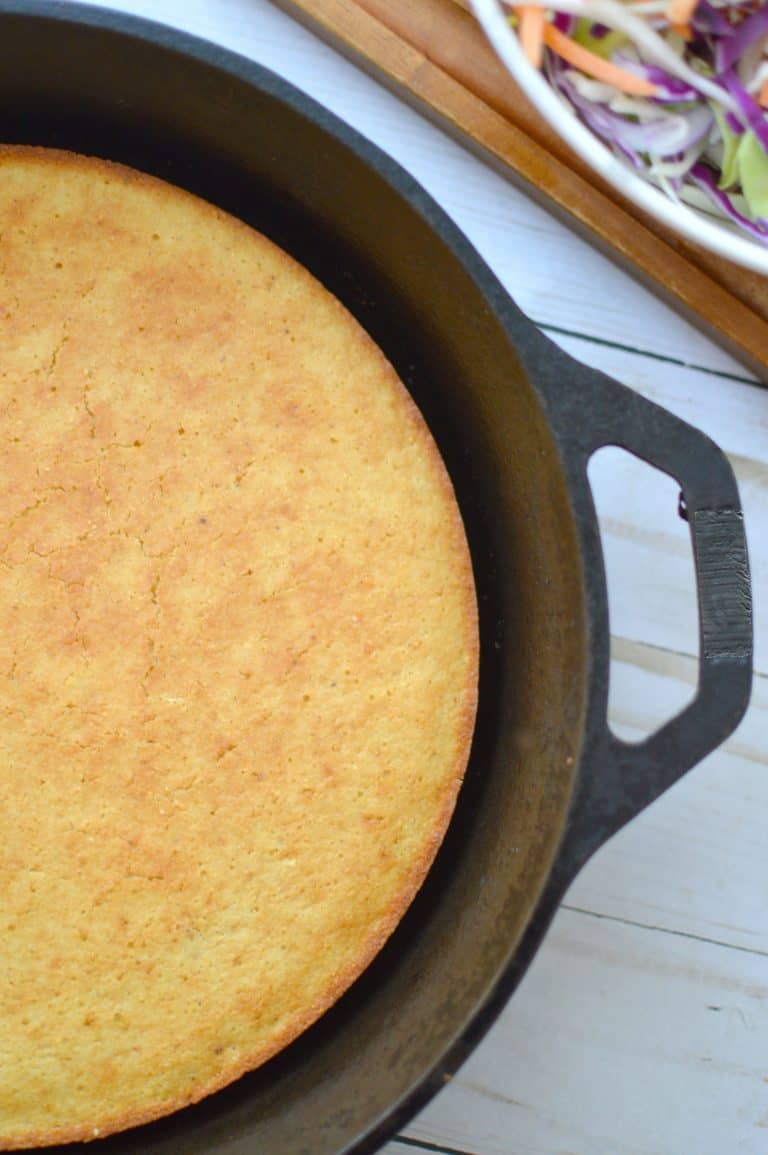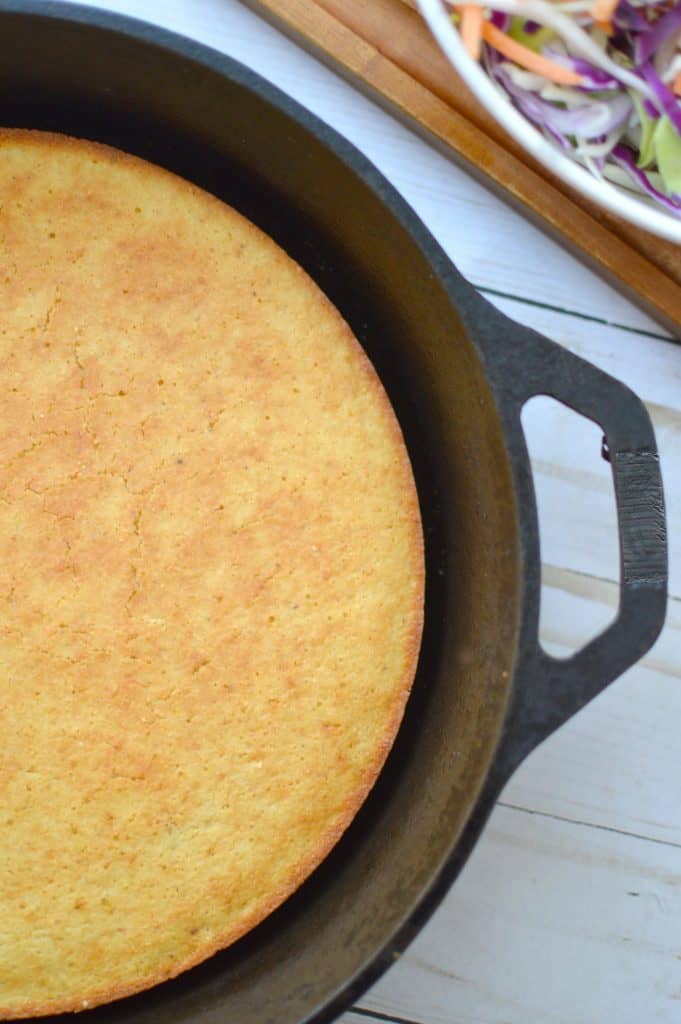 Add a light layer of tartar sauce.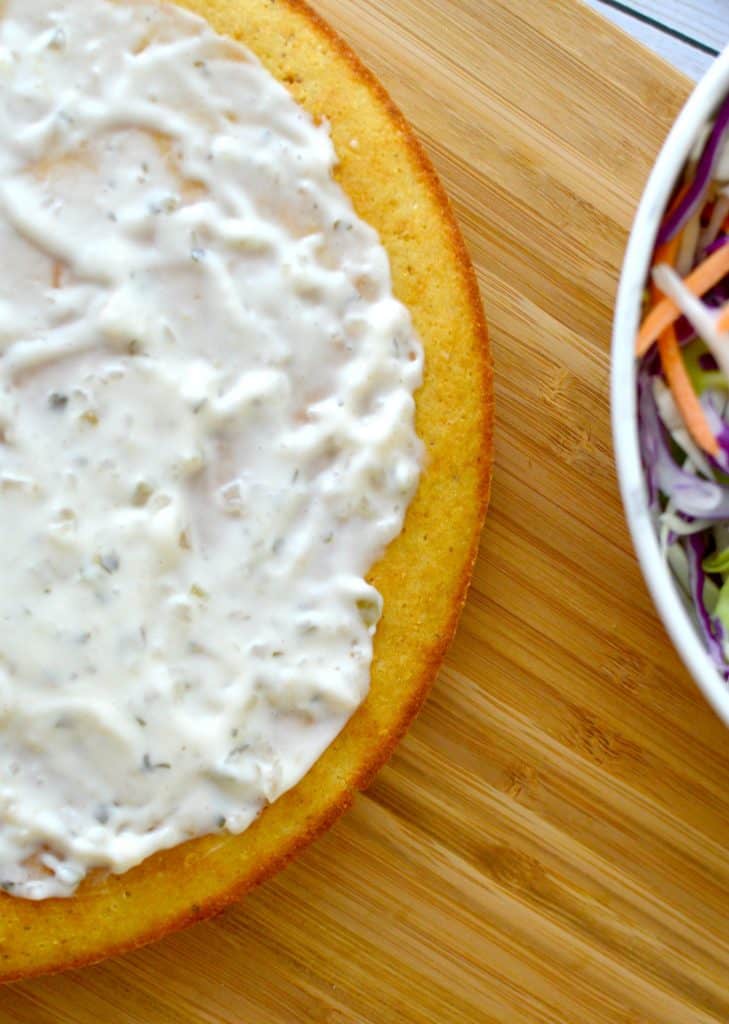 Place shredded cabbages and carrots in a large bowl and toss to mix. Combine the remaining ingredients for the dressing in a small mixing bowl and whisk to combine. Pour over coleslaw mix and toss to coat. Season with salt and pepper. Chill until serving.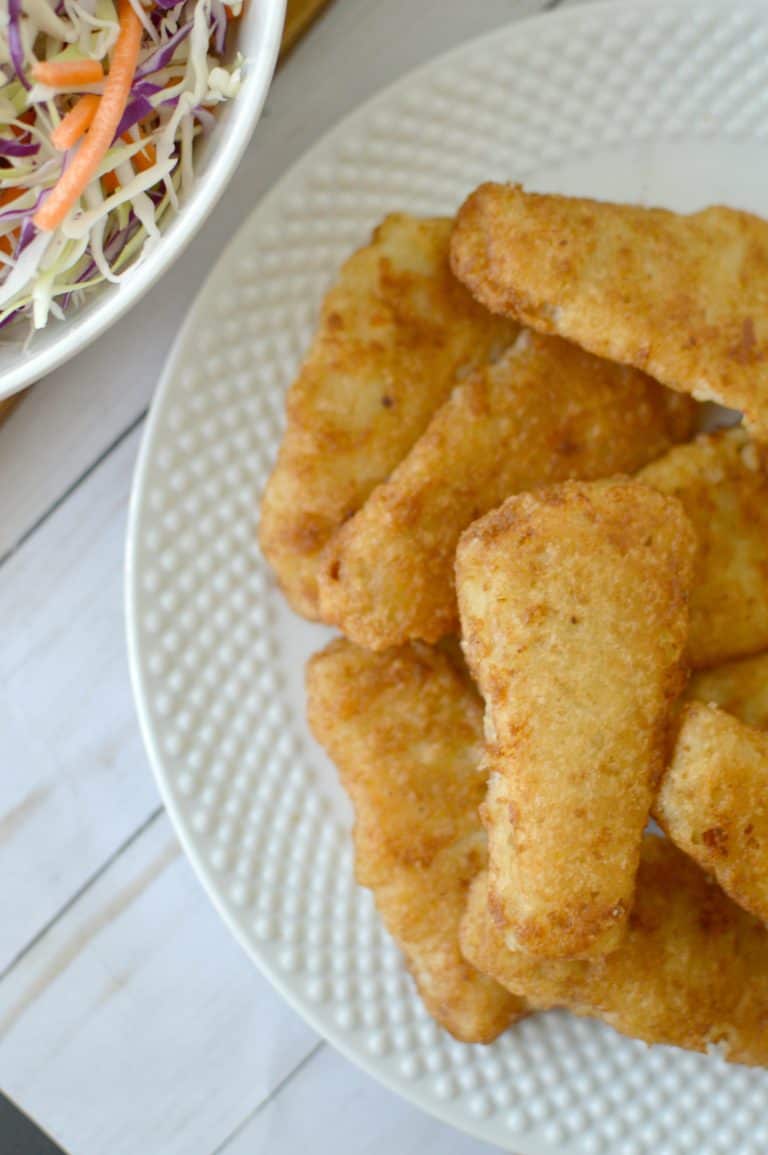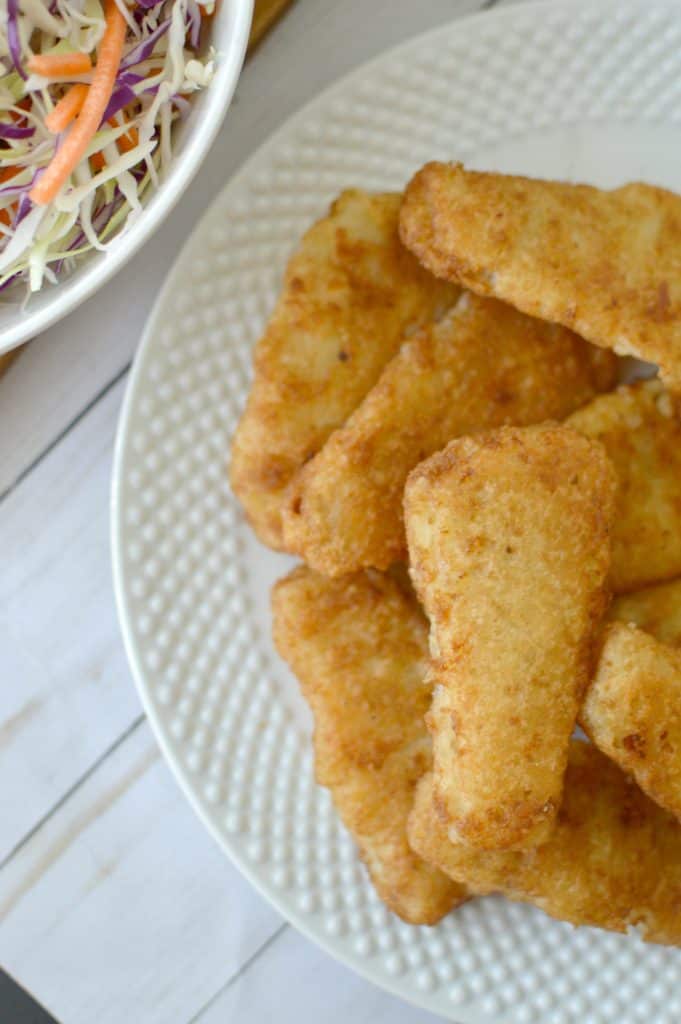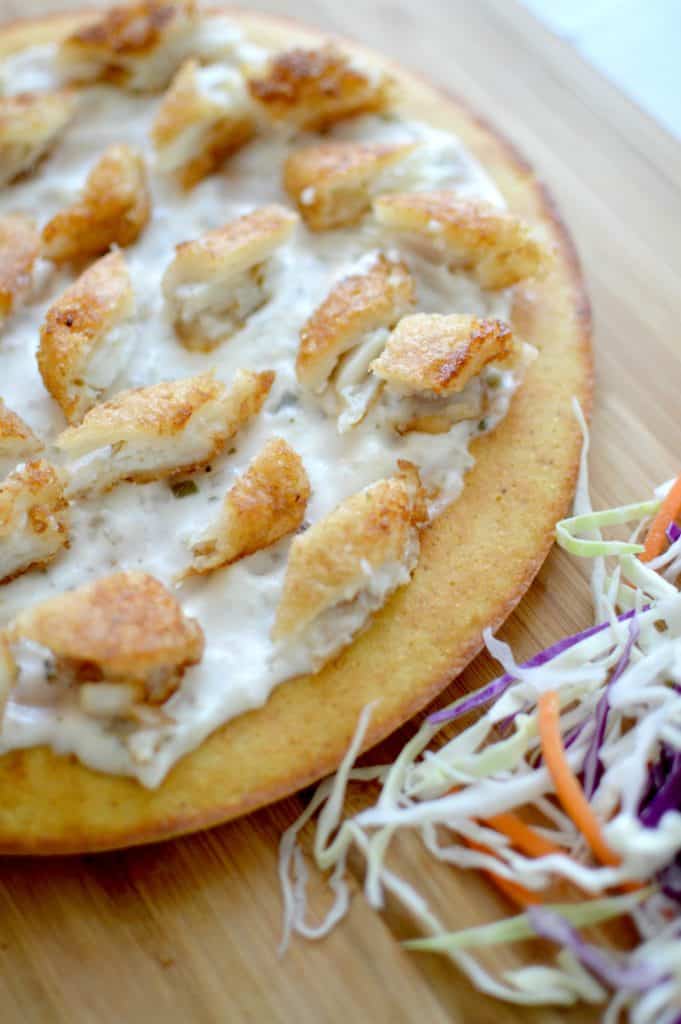 When fish is ready chop into small pieces. Top tartar sauce with fish, and then add coleslaw.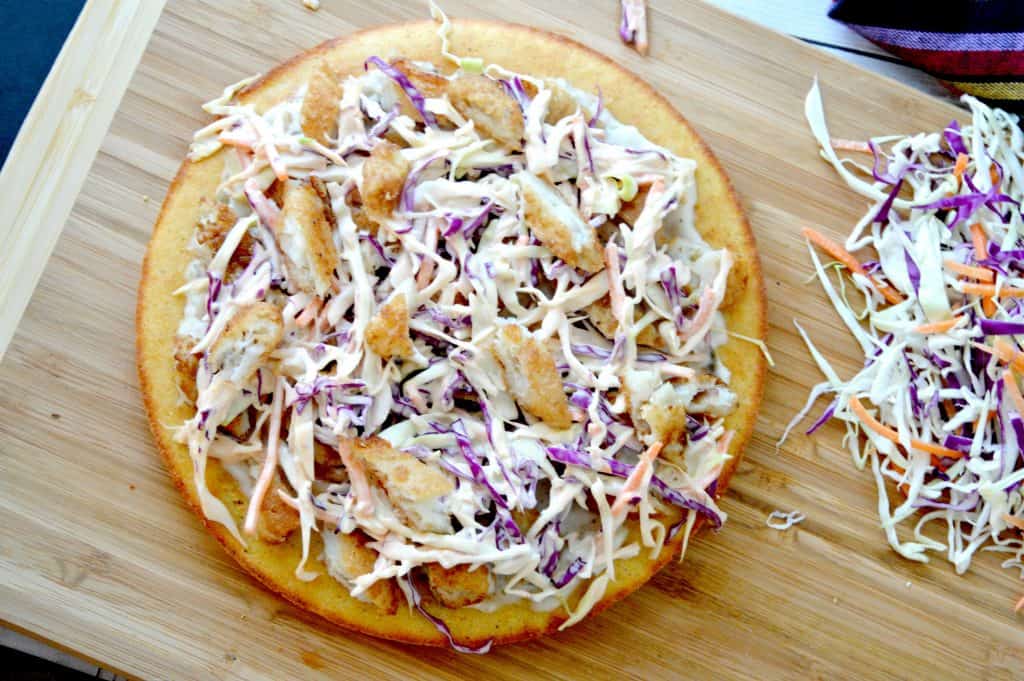 Top off your beer battered fish pizza with a few more pieces of fish and serve with a basket of fries!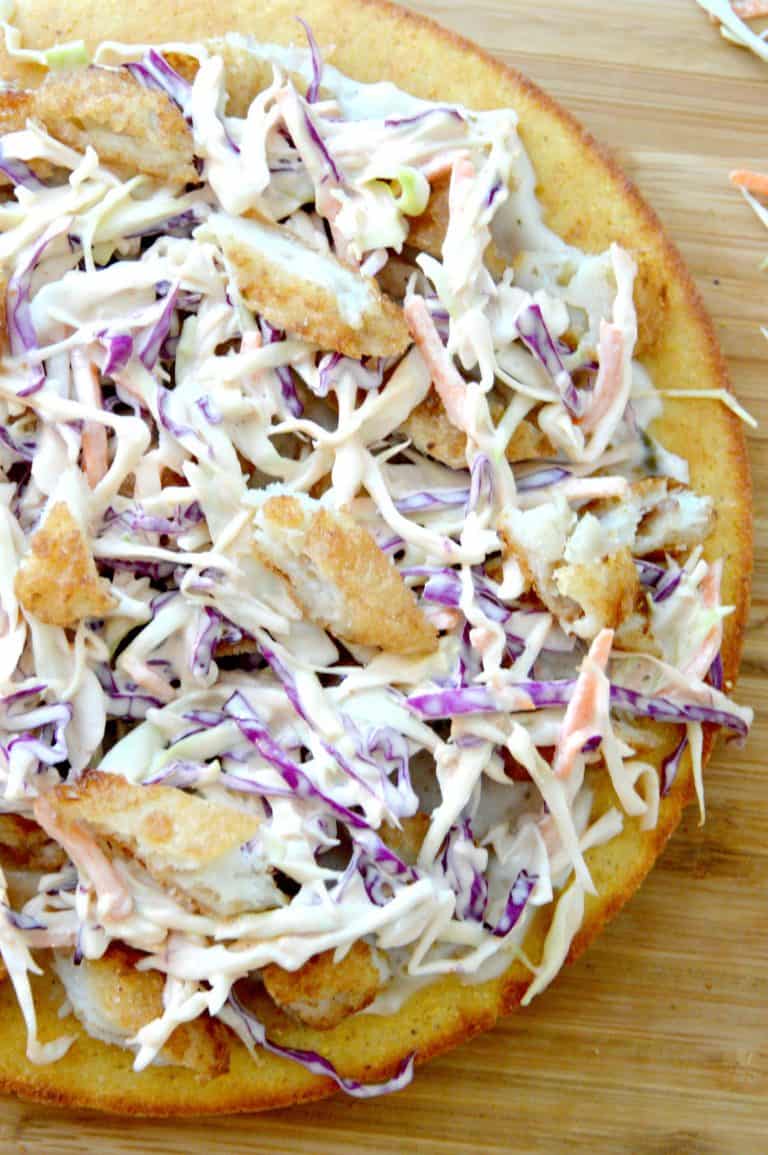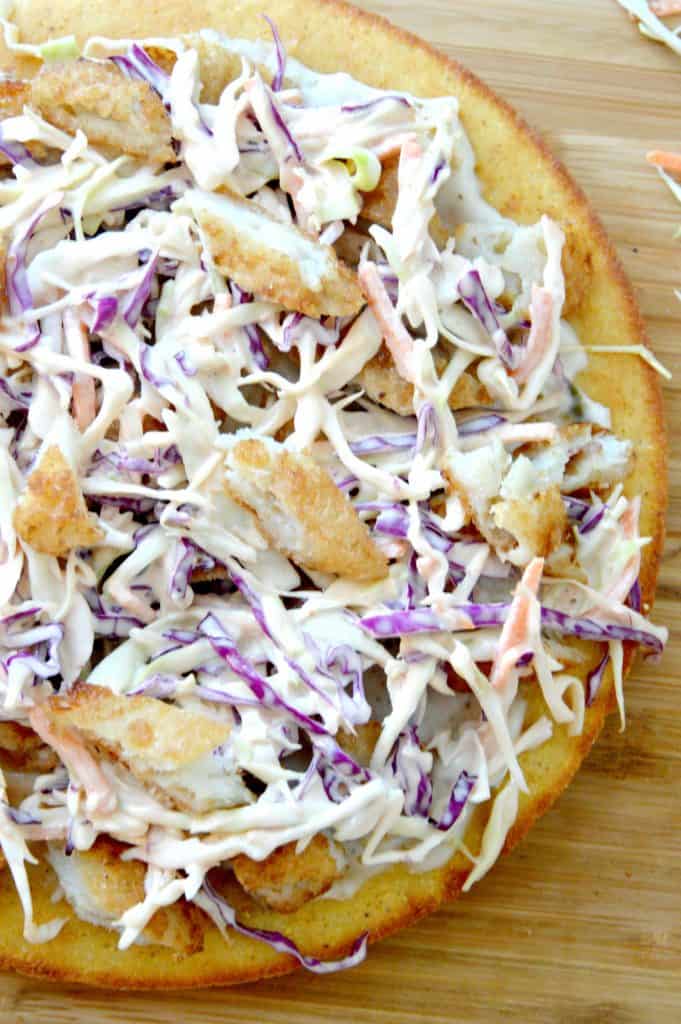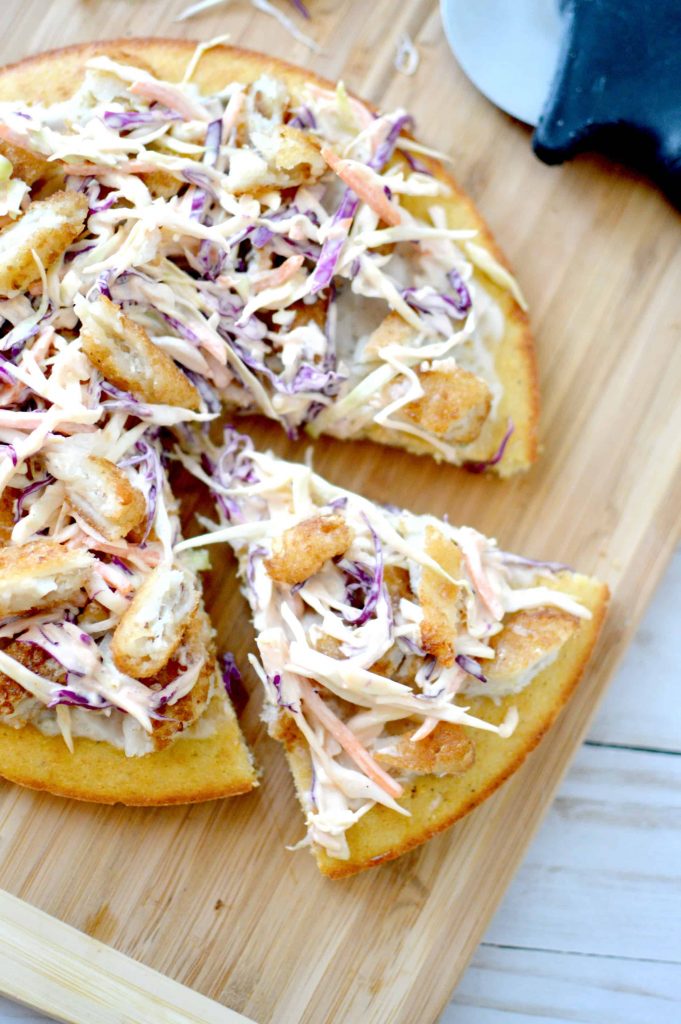 Pin for later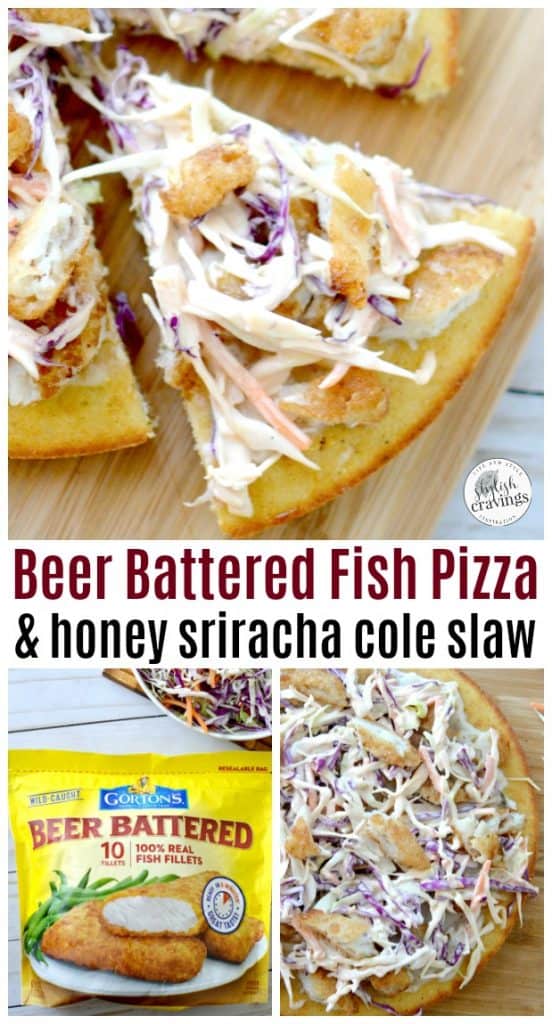 If you're looking for more lent friendly recipes check out my cajun mushroom & spinach rigatoni or my avocado mango pomegranate salad. Get social and like Gorton's on Facebook and Instagram, follow on Twitter, or pin along with them on Pinterest!