It's amazing how many delicious recipes you can find on Pinterest (you can find my pins here). During the holidays, Pinterest is chock-full of every holiday recipe and crafts you can think of. I love to see everyone's spin on classic recipes we all know and love, like the cajun pasta recipe I came across the other day. I'd say that most of our favorite recipes have some type of a spicy kick to it, so I knew I had to give cajun pasta a try! I can't remember where exactly I saw this particular version, but I did give it my own twist by adding sautéed mushrooms, spinach, and diced tomatoes. It's perfect if you're looking for a meatless meal. Scroll down for my cajun mushroom & spinach rigatoni recipe!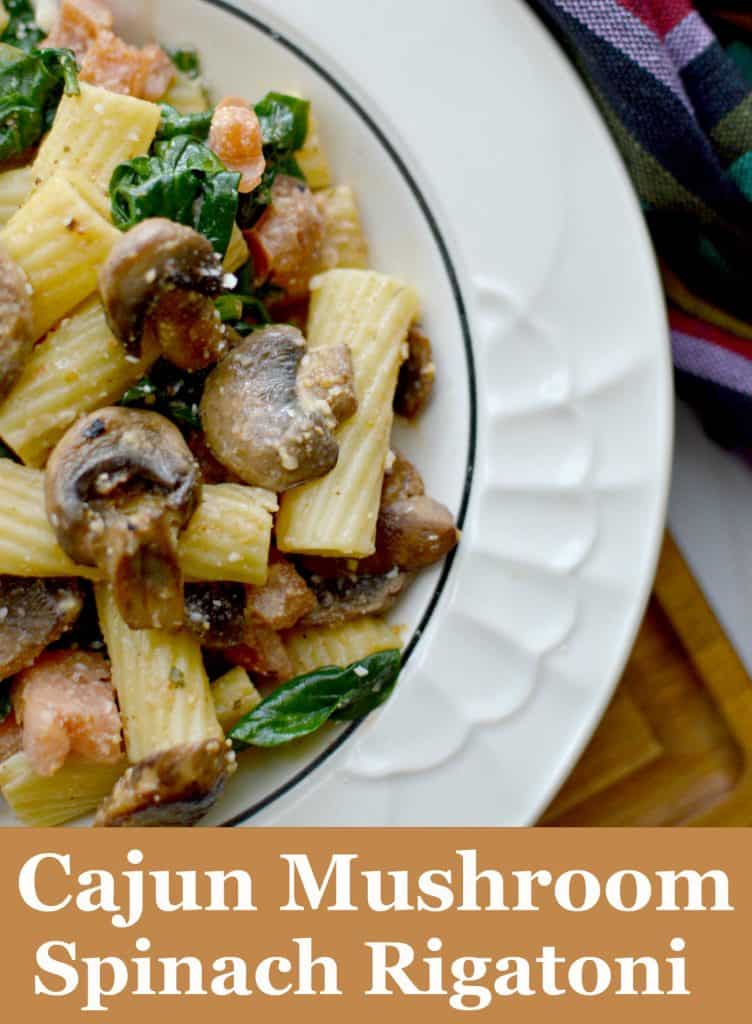 We enjoyed this cajun mushroom & spinach rigatoni so much that we've made it more than a few times in the past couple of weeks. I love that its actually pretty versatile and we've added chicken, salmon, and even meatballs! This mushroom and spinach cajun pasta is definitely a filling meal. A small portion goes a long way, making it perfect to have for leftovers, which is something I've been utilizing a lot more lately. With a busy family like mine, serving leftovers saves me a lot of time (not to mention money too) and I plan on sharing these time-saving tips and recipes in the next coming months, so stay tuned!
Cajun mushroom & spinach rigatoni
Ingredients:
3/4 pound pasta or zucchini noodles
2 tsp olive oil
10 oz mushrooms sliced
2 cloves garlic, minced
3 cups spinach
Salt and pepper to taste
1/4 cup white wine or vegetable broth
1/2 half and half
1/2 cup parmesan cheese
1/4 cup chopped tomatoes – optional
Optional Toppings:
Chicken
Turkey
Bacon
Shrimp
Instructions:
1. Cook pasta according to instructions on box.
2. Add olive oil to a large skillet and heat over medium heat.
3. Once oil is hot add garlic, mushrooms, salt and pepper to taste.
4. Cook until mushrooms are soft.
5. Add spinach and tomatoes (optional) and cook until spinach wilts.
6.Add wine and stir. Cook for a few minute until liquid evaporates.
7. Remove skillet from heat and stir in pasta, parmesan cheese and half and half. Stir until combined.
8.Taste and season with more salt and pepper to taste.
Top with parmesan cheese and enjoy!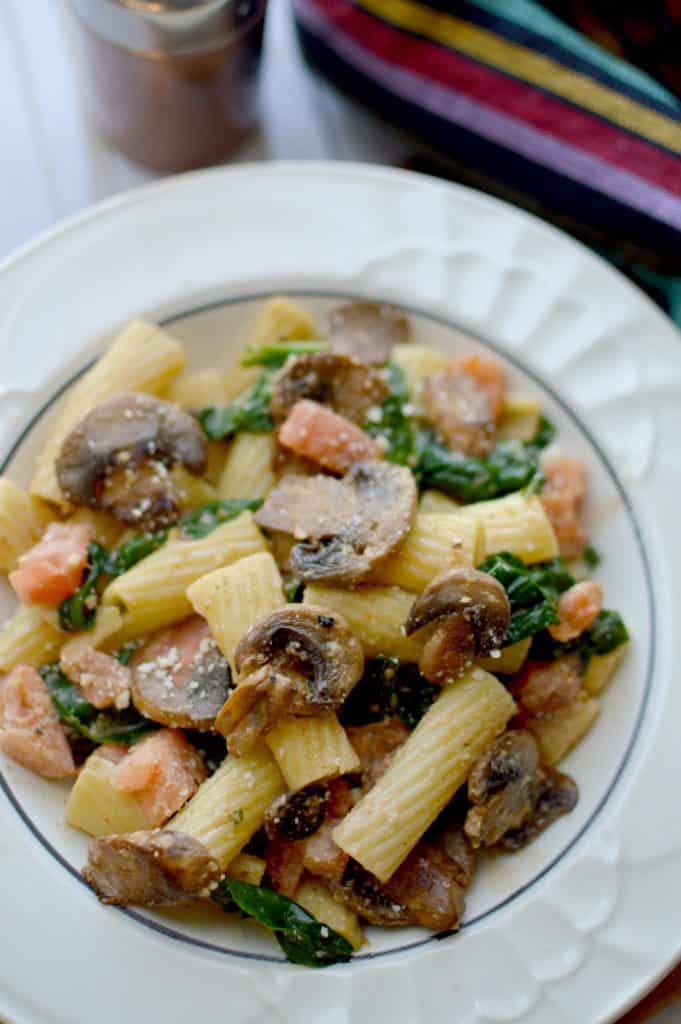 Serve with garlic bread and a glass of wine!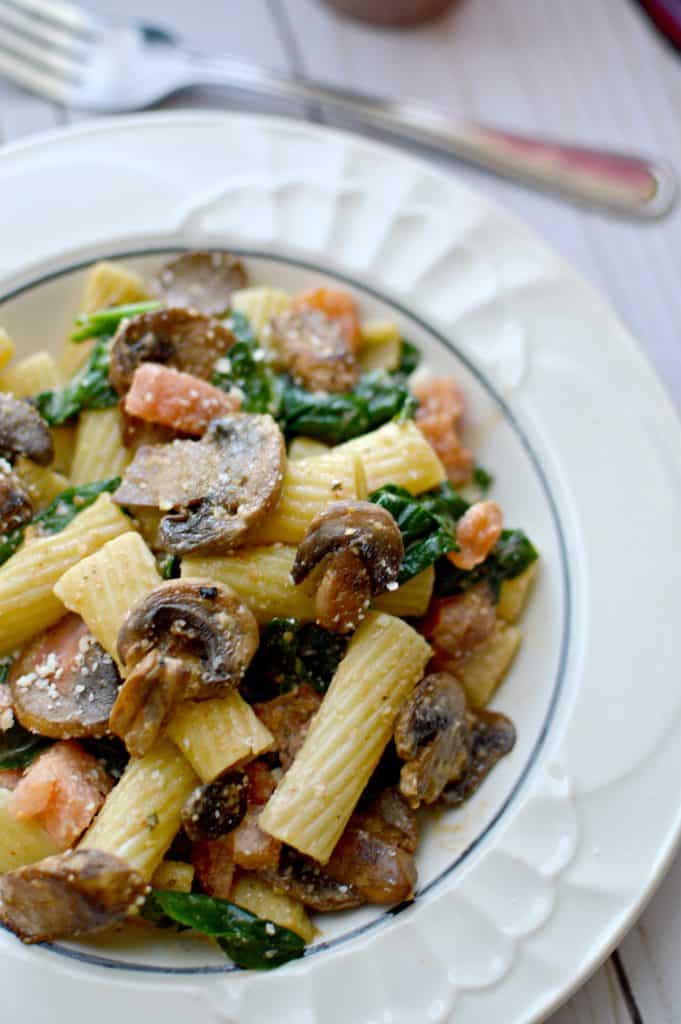 Pin this cajun mushroom & spinach recipe for later!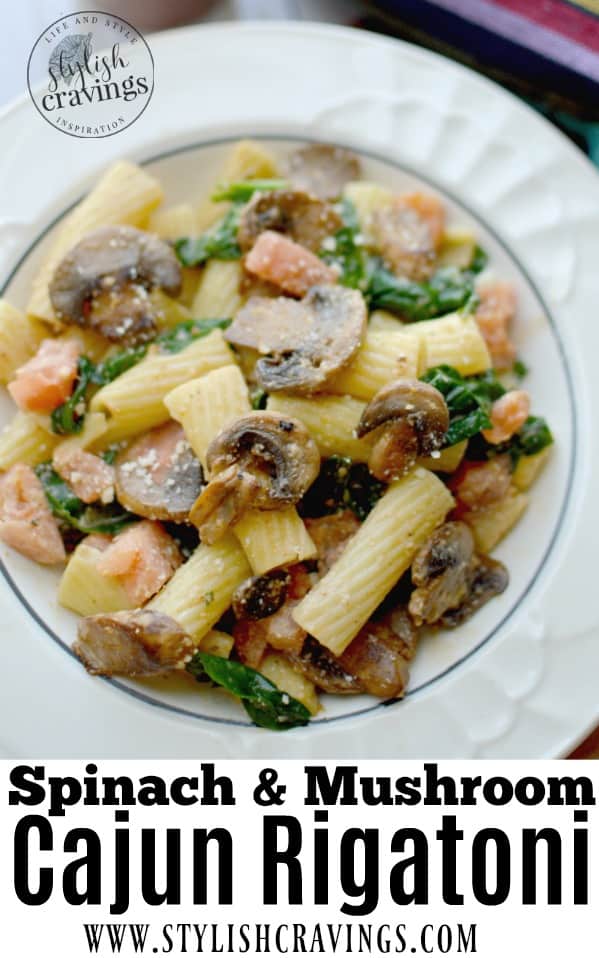 I'm sure most of you guys have had cajun pasta before, what do you normally add to it?
Click on images for more recipes!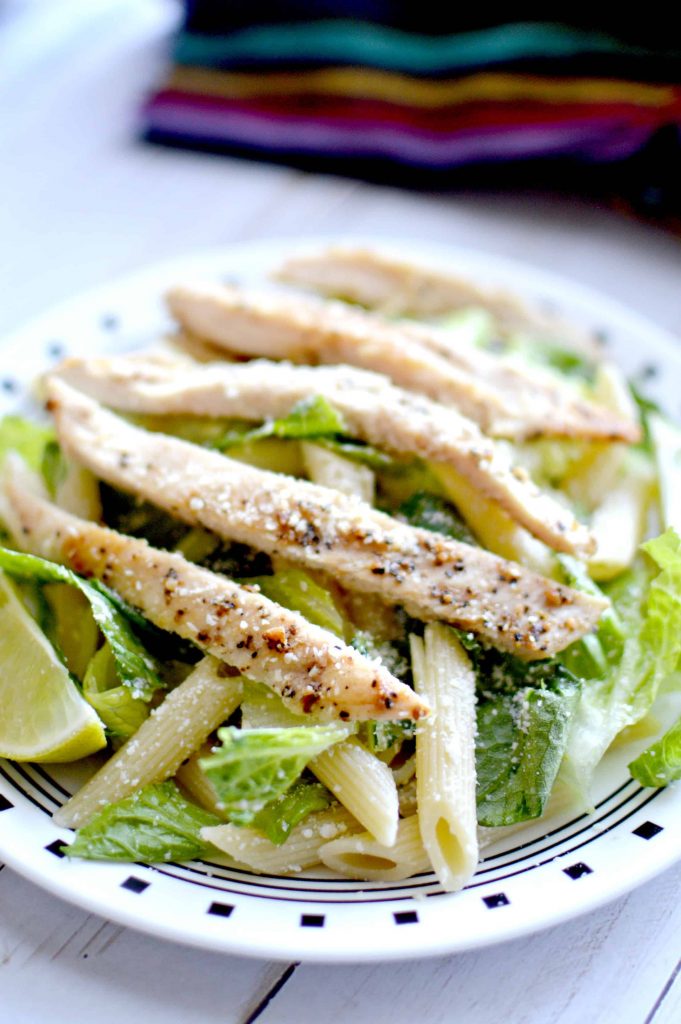 Option: These garlic knots would be an amazing side dish!