Love when I find a way to bring a book my kids love to life! These Chika Chika Boom Boom cupcakes are the perfect after reading time treat! See how to make these cupcakes below!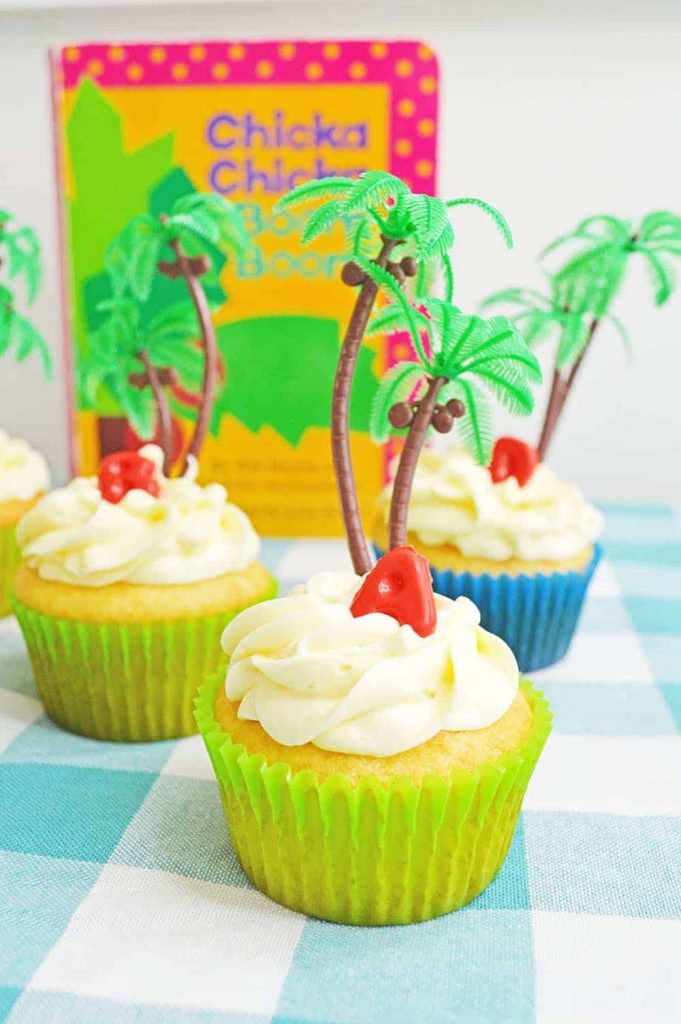 Chicka Chicka Boom Boom Cupcakes
Who doesn't love cupcakes? These Chika Chika Boom Boom cupcakes are a fun way to add a sweet touch to reading time, or even for a chika chika boom boom themed birthday or a end of summer party! Scroll down for the fun to make Chika Chika Boom Boom cupcakes recipe.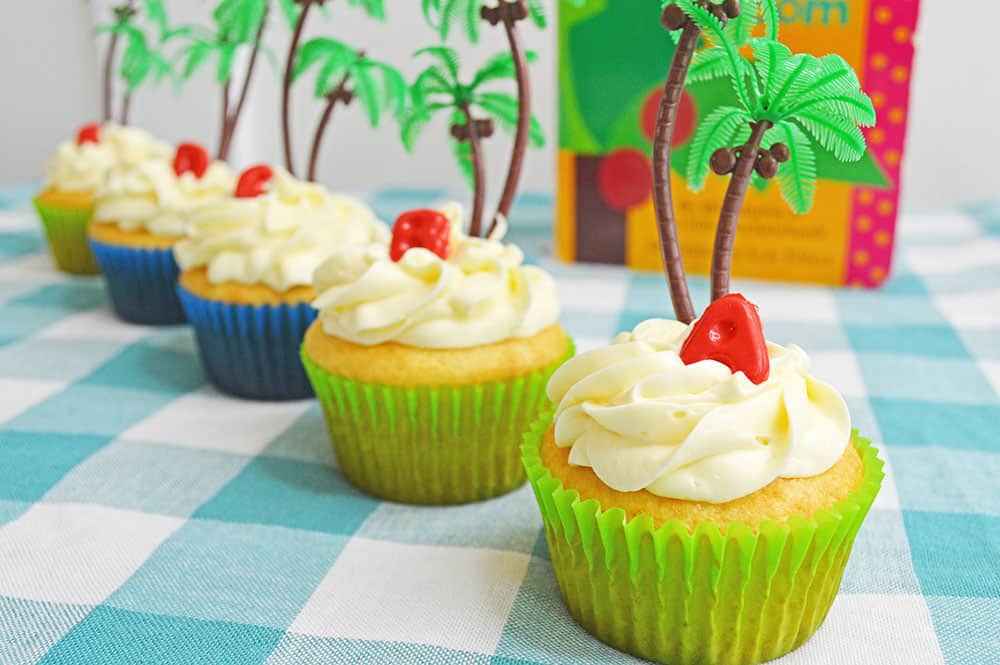 Makes a dozen Chicka Chicka Boom Boom Cupcakes
Ingredients:
1 1/2 cups flour
1 1/2 tsp baking powder
1/4 tsp salt
2 eggs
2/3 cup sugar
1 1/2 sticks butter
2 tsp vanilla
1/2 cup milk
Frosting-
8 oz. cream cheese
1/2 cup butter
2 tsp vanilla
3 1/2 cups powdered sugar
Instructions:
Preheat your oven to 350 degrees, and line a muffin tin with cupcake liners. In a large bowl, combine flour, baking powder, and salt. Wisk and set aside. In another bowl, cream together butter and sugar until fluffy. Add vanilla and eggs, mix until combined. Alternate adding dry ingredients and milk, mixing between each addition.
Fill cupcake liners 2/3 full. Bake 18-20 minutes.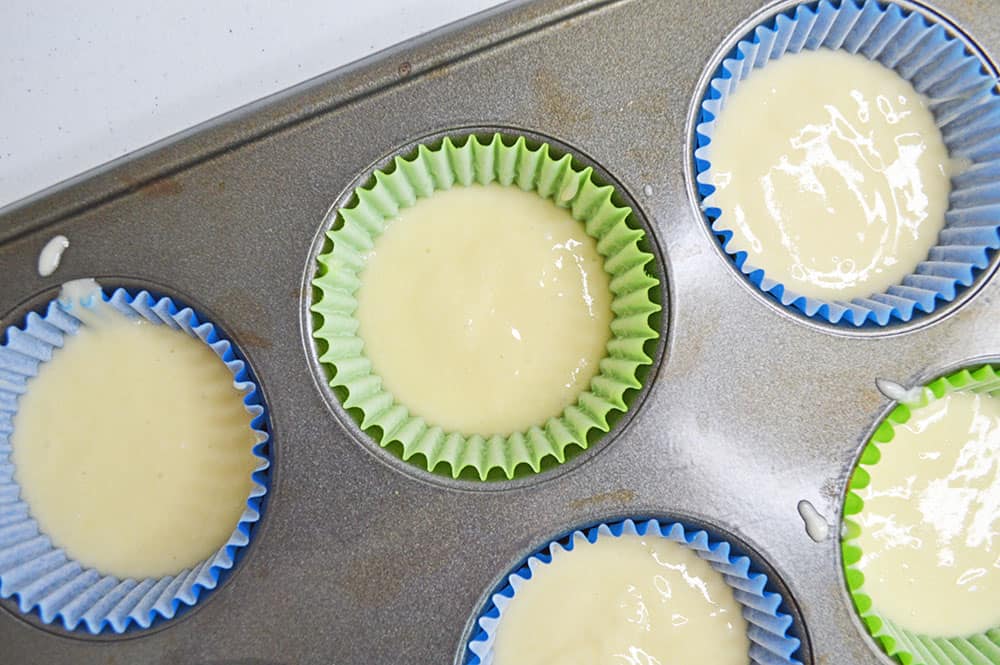 Meanwhile, melt your candy melts in the microwave on 30 second intervals.
Add melted candy melts to a piping bag, and snip off the tip. Fill the letter molds with candy melts- whichever letters you'd like to use on your cupcakes. Put the letter molds into the refrigerator.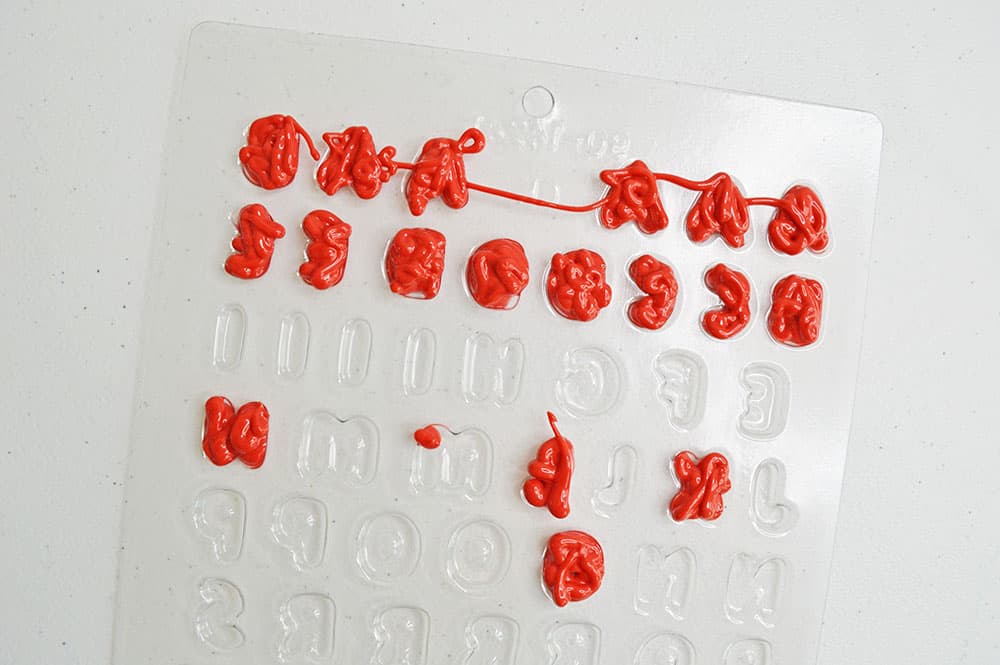 Frosting:
Then, in a large bowl combine butter, cream cheese, and vanilla, mix well. Slowly add powdered sugar and mix until icing forms and is mixed well. Set aside.
Allow your cupcakes to cool completely before frosting. Frost cupcakes and top with a palm tree and candy letters.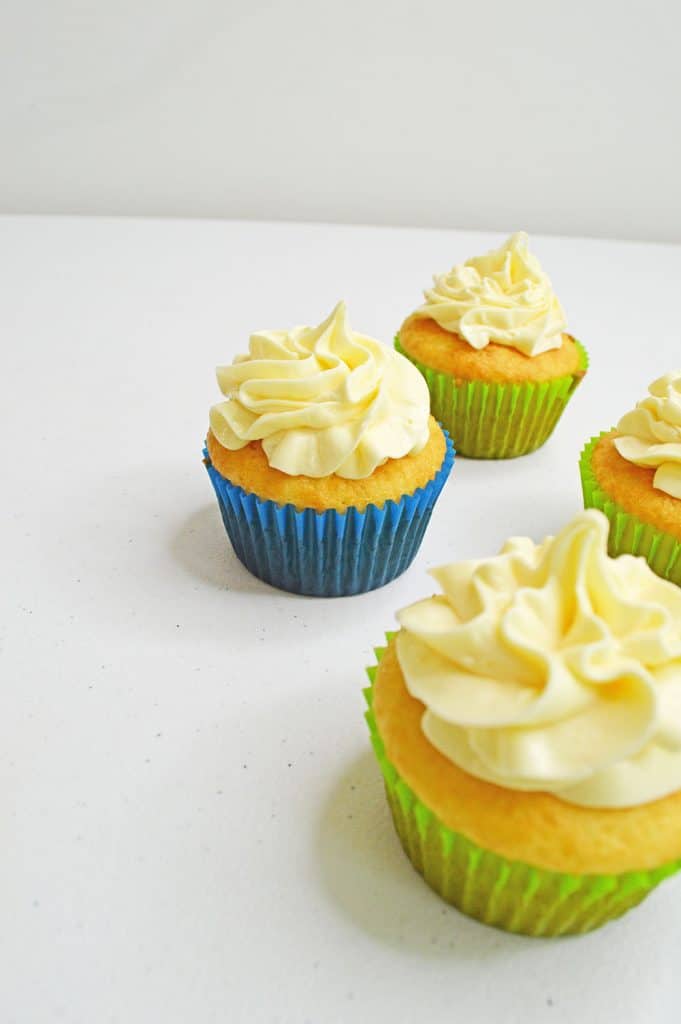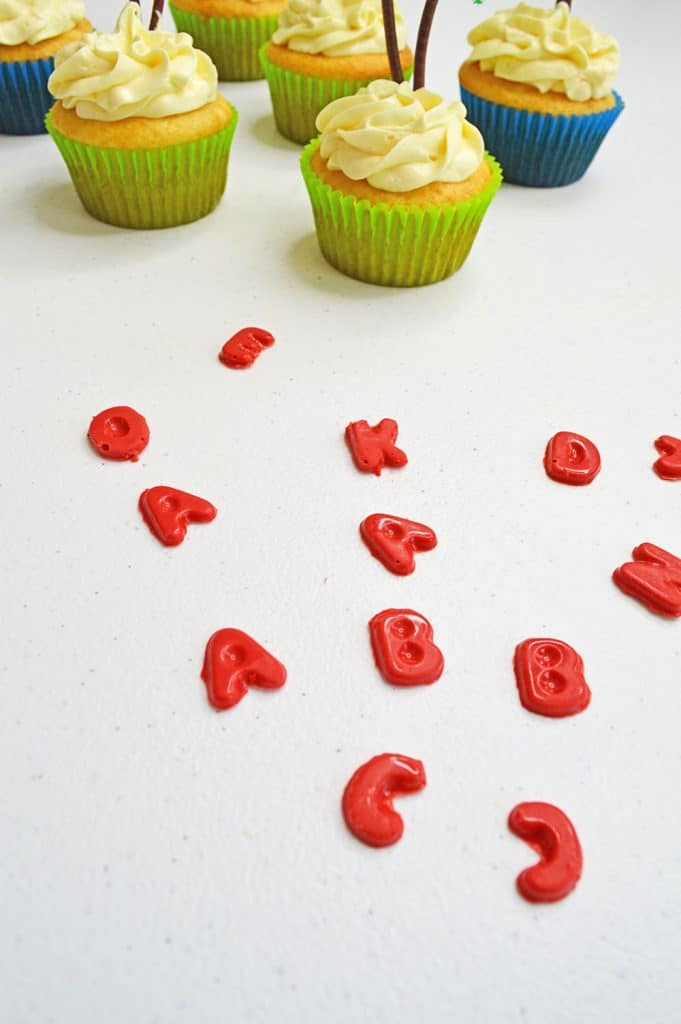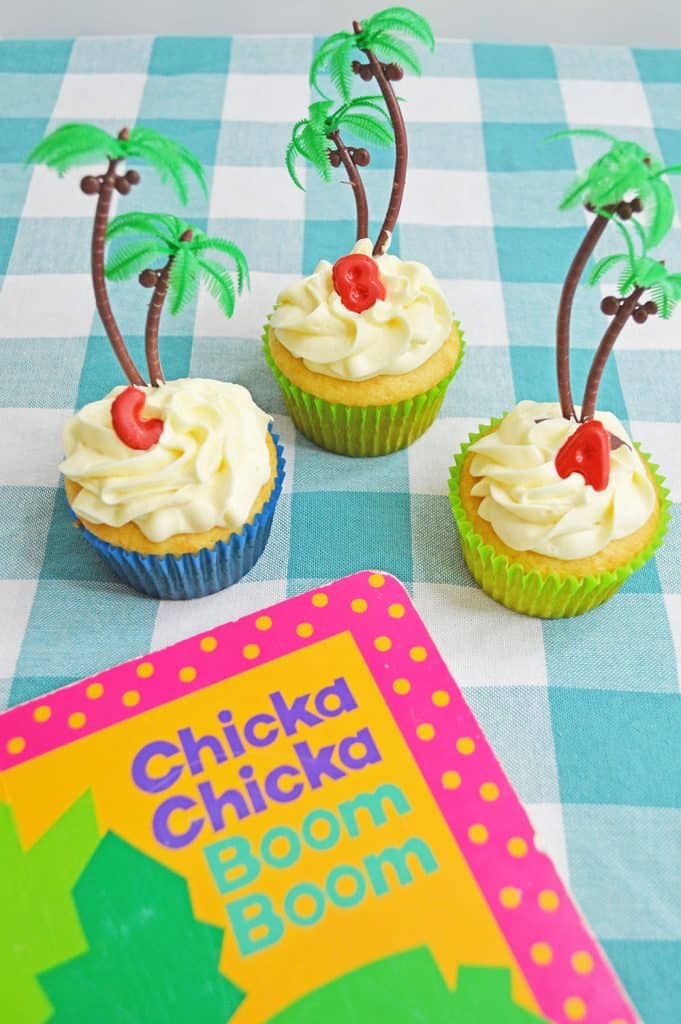 Enjoy!
Pin this Chicka Chicka Boom Boom Cupcakes Recipe For Later
More Sweet Treats: