Less a few weeks left before we celebrate the Fourth of July! It's one of my favorite summer holidays and I try to make as fun as I possibly can for the kids. As promised I'll be in my new kitchen making these fun fireworks cupcakes recipe!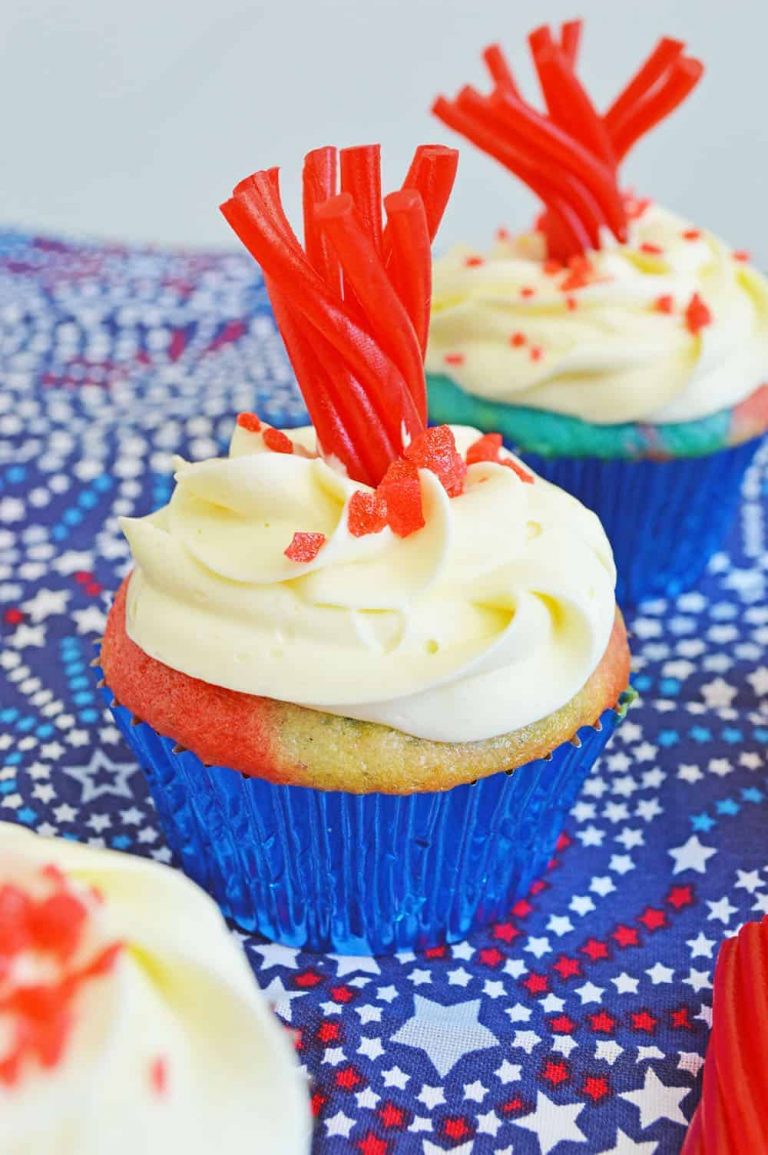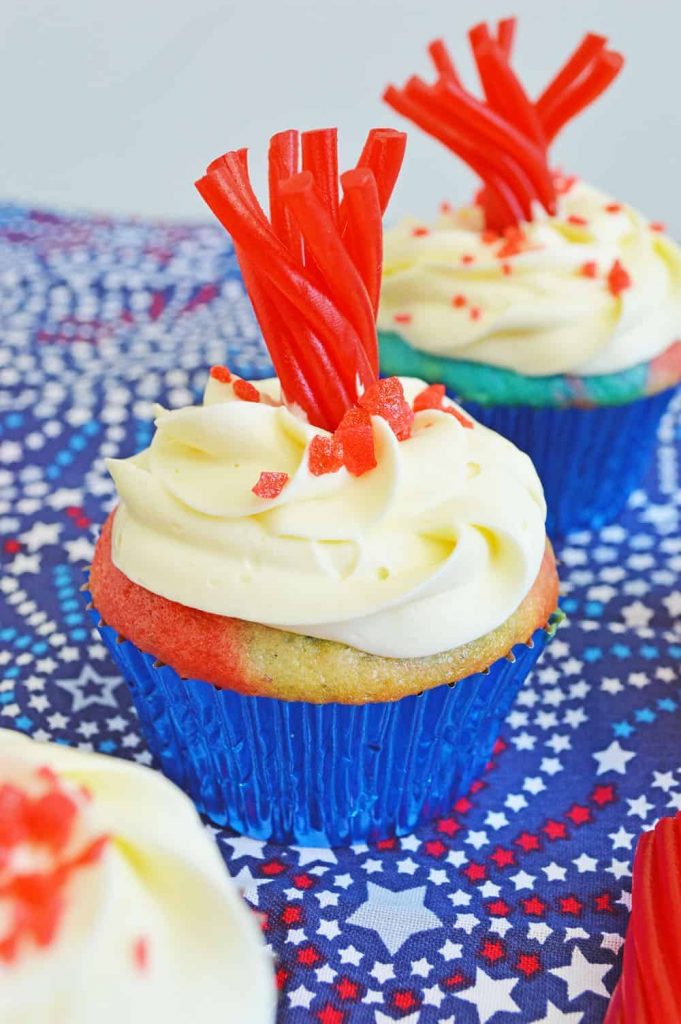 Fun Fireworks Cupcakes Recipe
I love that I have so much more space in the kitchen! Anything that I can cook and allow me to involve the kids is a always a huge plus for me and having the extra room is making it easier for everyone to get involved and creative! I'm really looking forward to shopping for some new kitchen utensils and hopefully some new appliances too! Hey a girl can dream right?!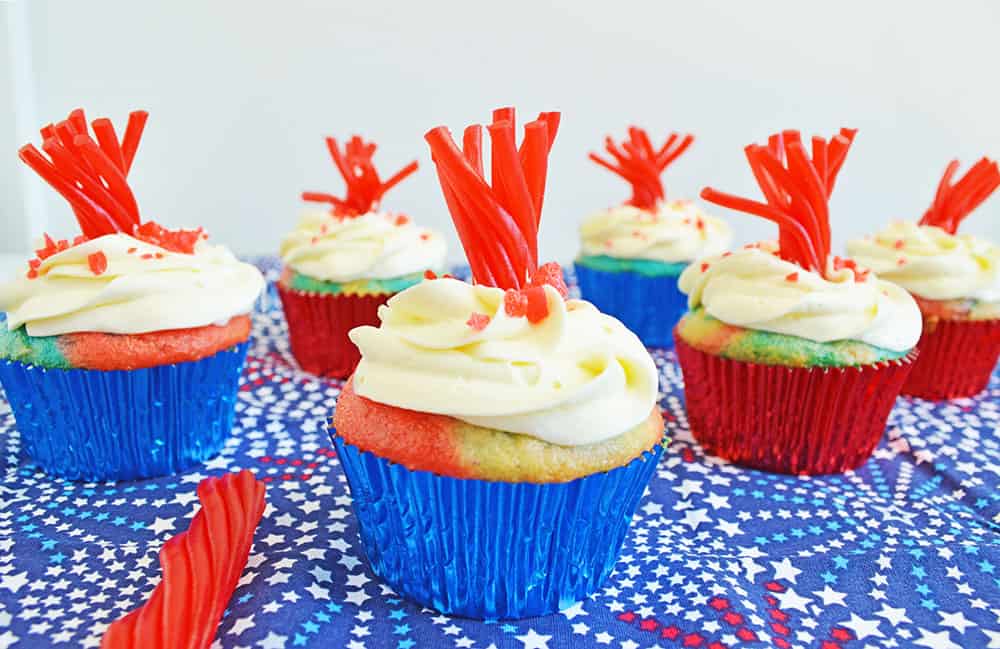 These delicious patriotic cupcakes are made from scratch but adding the firework cupcake decorations like the flavored pop rocks and twirlers are perfect way to get the kids involved! Scroll down for y fireworks cupcakes recipe!
Makes 1 dozen cupcakes
Fireworks Cupcakes Recipe
Cupcakes:
1 1/2 cups flour
1 1/2 tsp baking powder
1/4 tsp salt
2 eggs
2/3 cup sugar
1 1/2 sticks butter
2 tsp vanilla
1/2 cup milk
Frosting:
8 oz. cream cheese
1/2 cup butter
2 tsp vanilla
3 1/2 cups powdered sugar
Twizzlers pull and for topping strawberry flavored pop rocks.
Preheat your oven to 350 degrees, and line a muffin tin with red and blue foil cupcake liners.
In a large bowl, combine flour, baking powder, and salt. Wisk and set aside. In another bowl, cream together butter and sugar until fluffy. Add vanilla and eggs, mix until combined. Alternate adding dry ingredients and milk, mixing between each addition.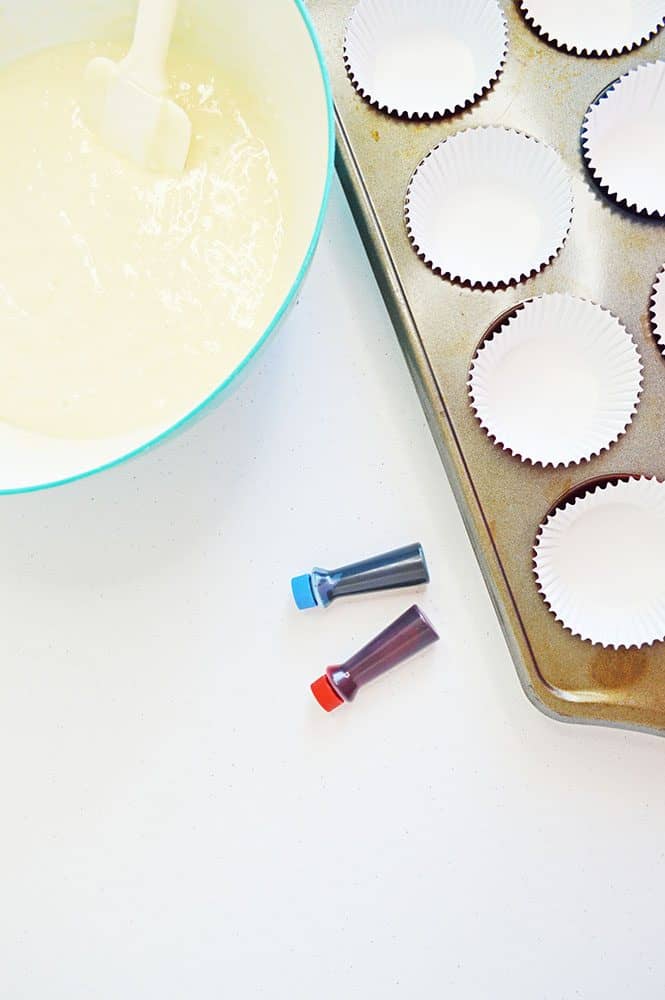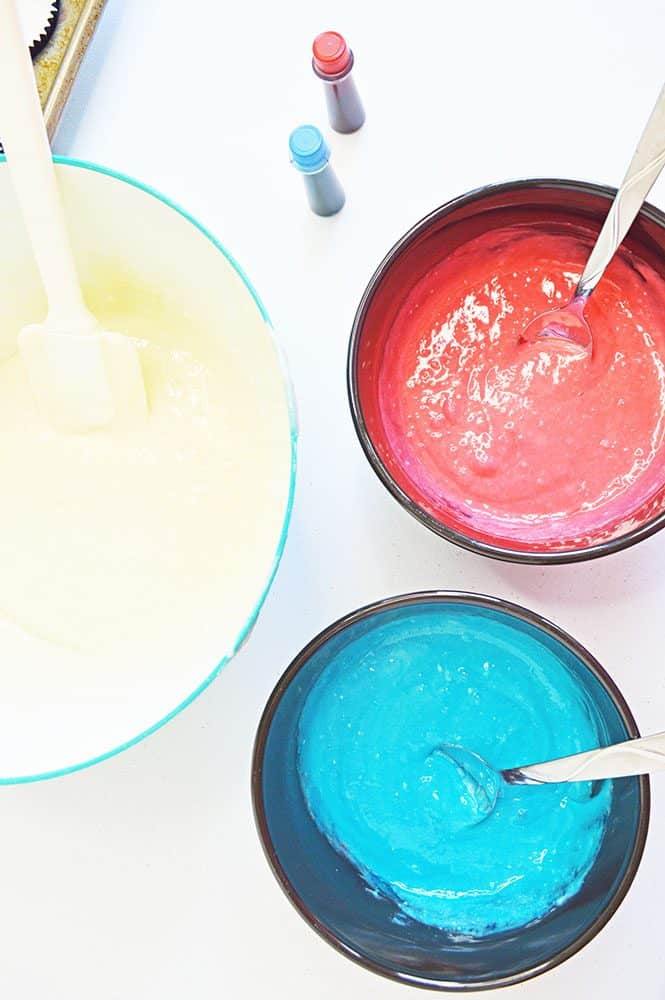 Grab two additional bowls and divide your cupcake mix evenly between the bowls. Set one bowl aside, then in the next bowl, add a few drops of red gel food coloring, mix well. In the last bowl, add a few drops of blue gel food coloring, and mix.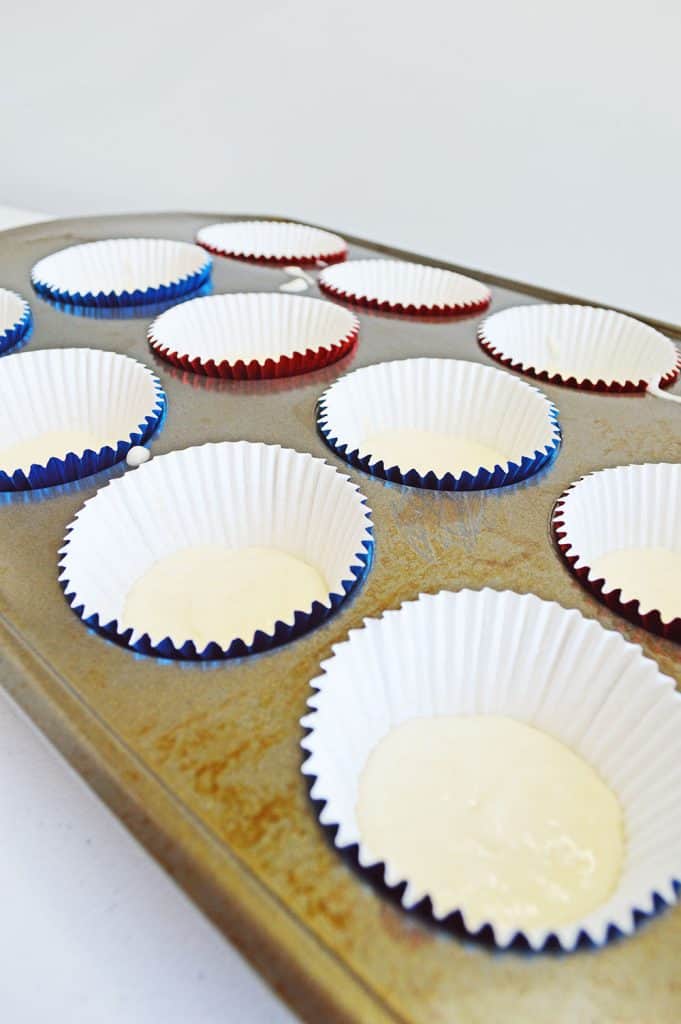 Add 1 tbsp of white cupcake batter to the bottom of each liner. Next, add 1 tbsp of blue to one side, and 1 tbsp of red to the other.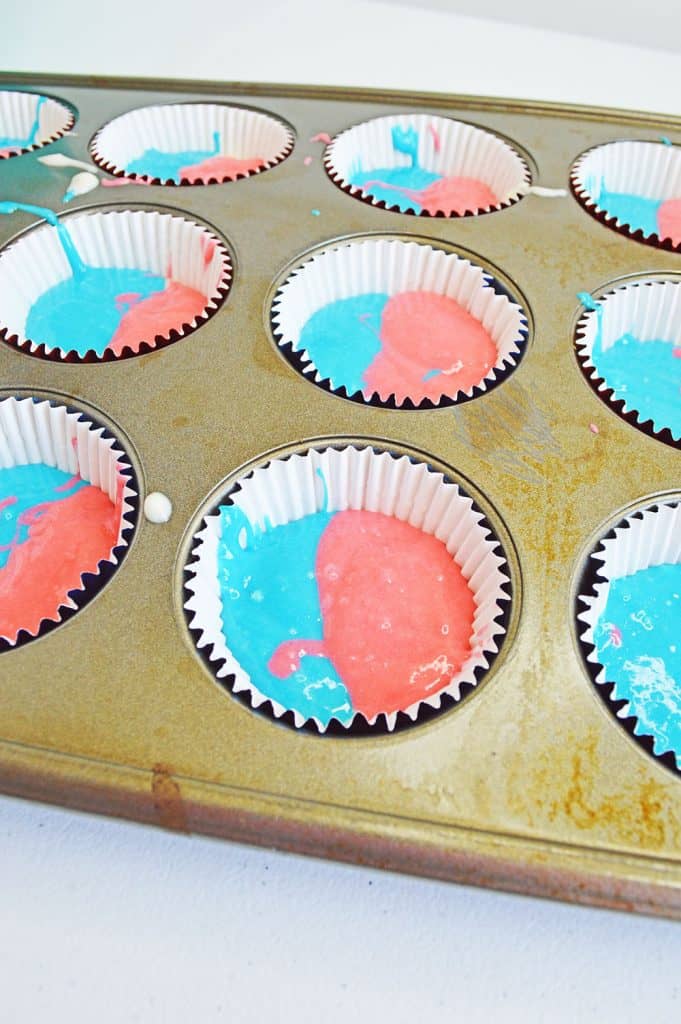 Finally, add 1 tbsp white batter to the top of the cup. Cupcakes should be 1/2-2/3 full, if not, alternate adding different colored batter to the cups. Take a toothpick and swirl batter gently. Bake 18-20 minutes. Next, in a large bowl combine butter, cream cheese, and vanilla, mix well. Slowly add powdered sugar and mix until icing forms and is mixed well. Set aside.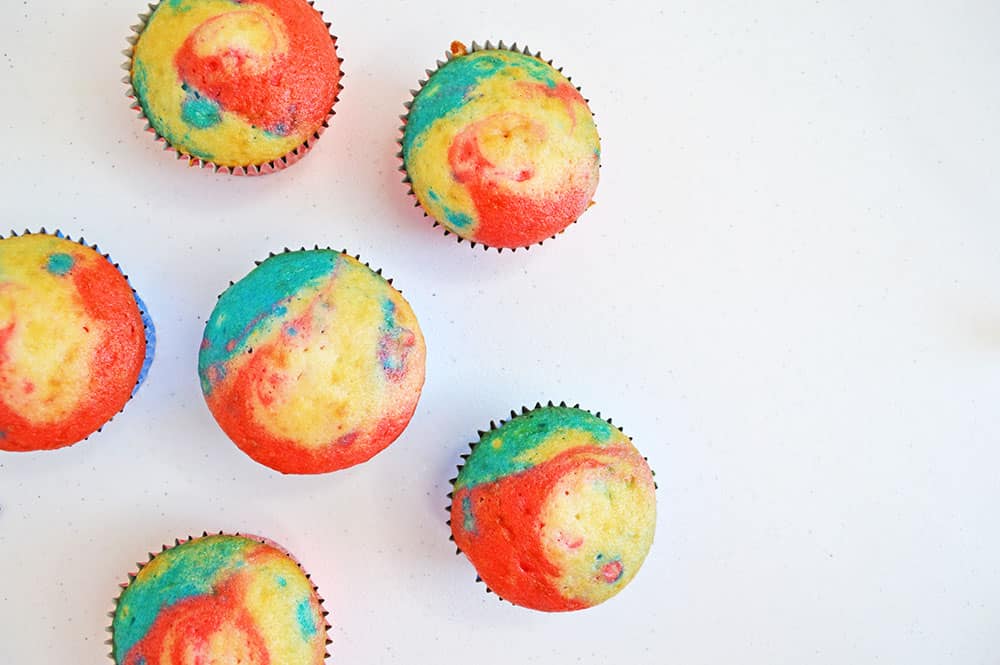 Allow your cupcakes to cool completely before frosting. While you wait, trim twizzlers candy to about 2-3 inches long, fraying one end of the candy to look like fireworks.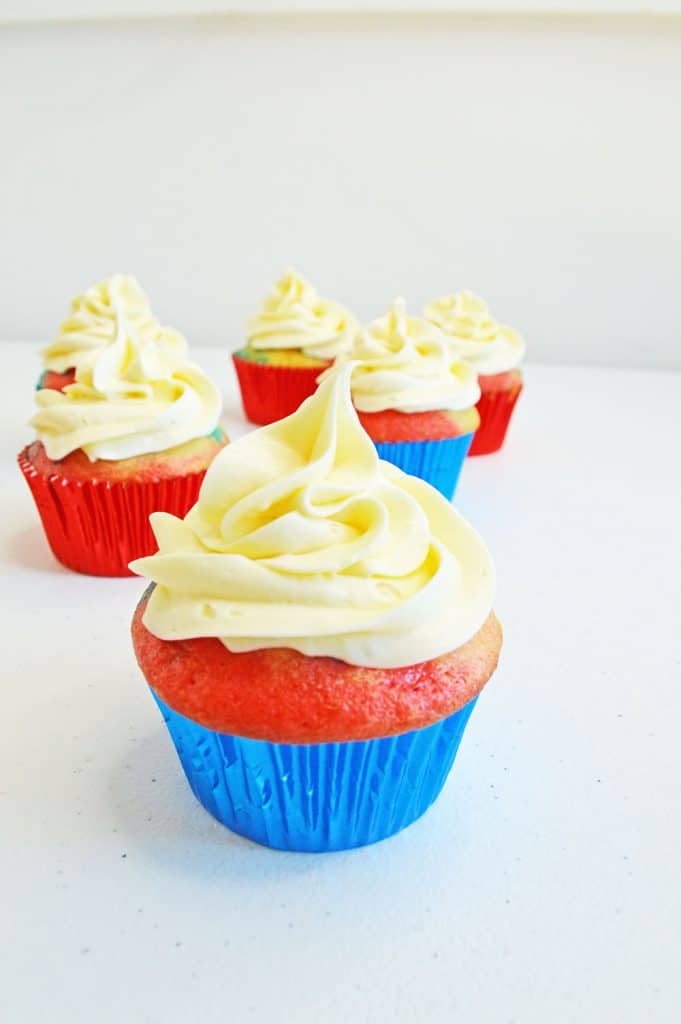 Frost cupcakes, then add a twizzler to the middle, and finish with pop rocks for a fun popping cupcake experience.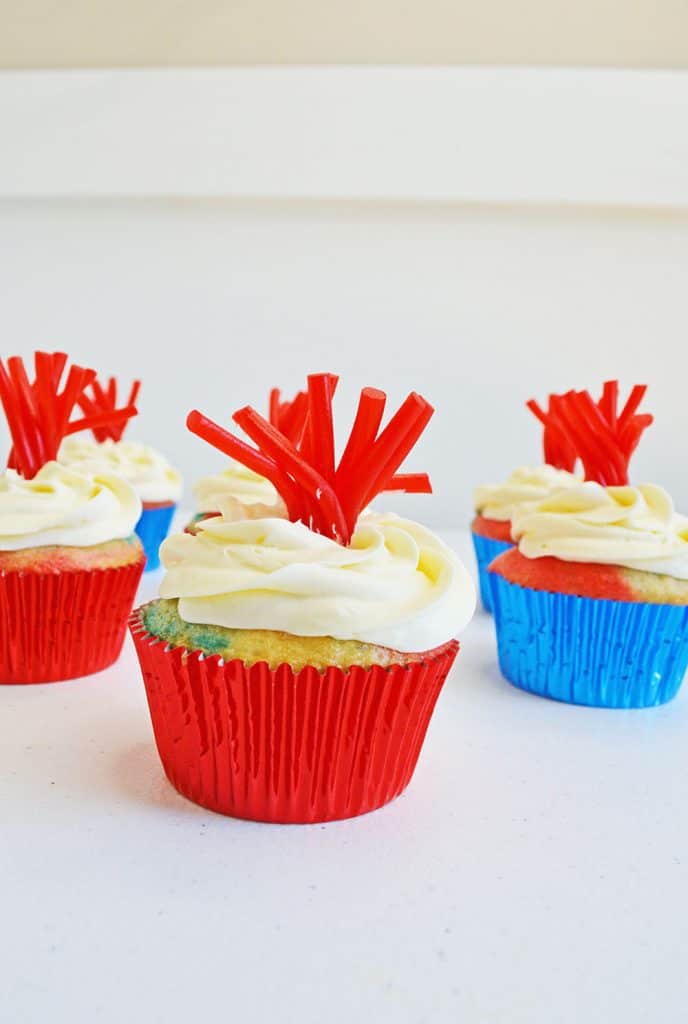 Aren't these firework cupcake cute?!
Fireworks Cupcakes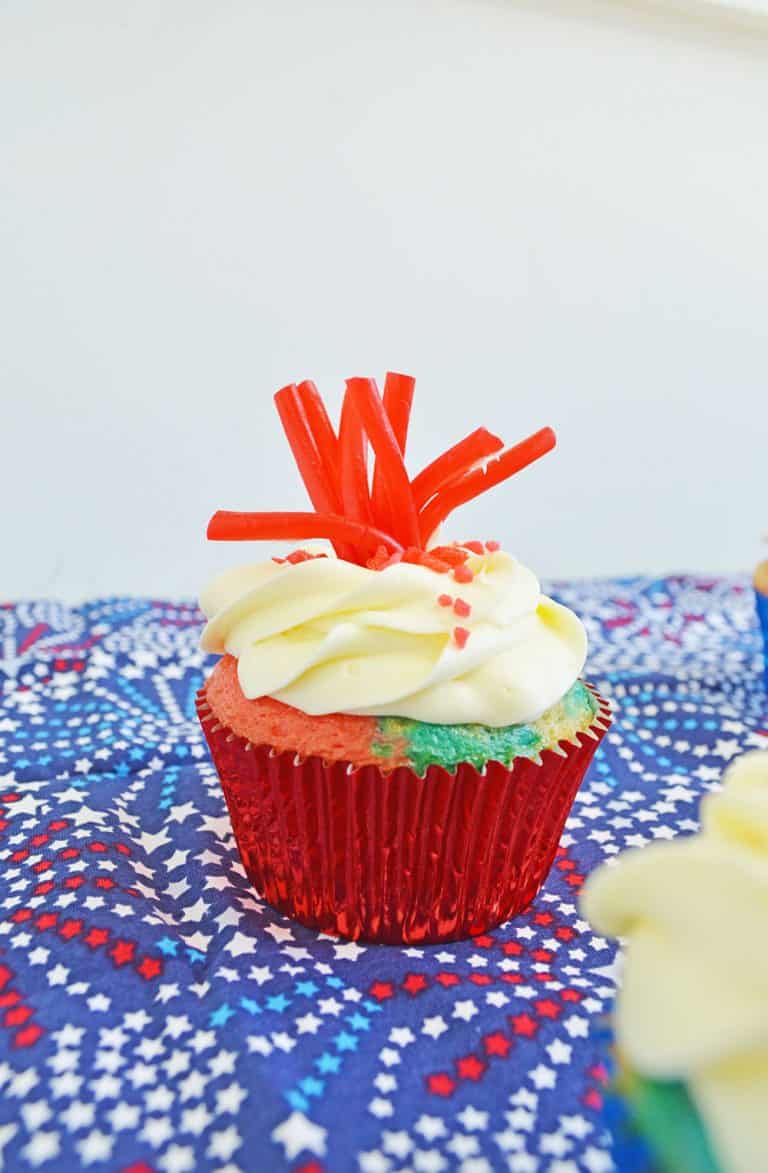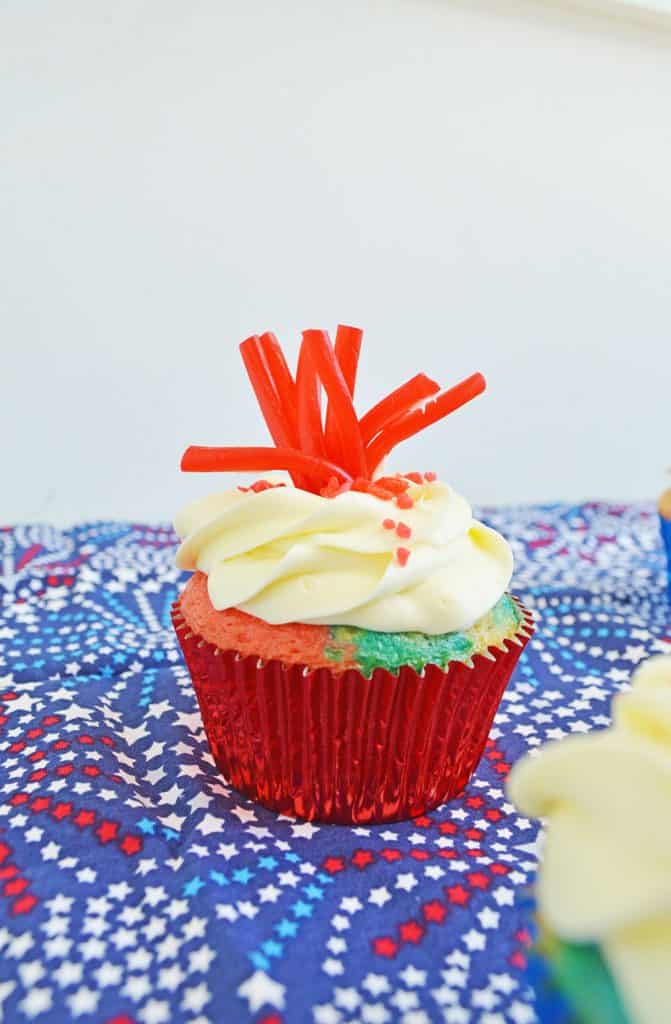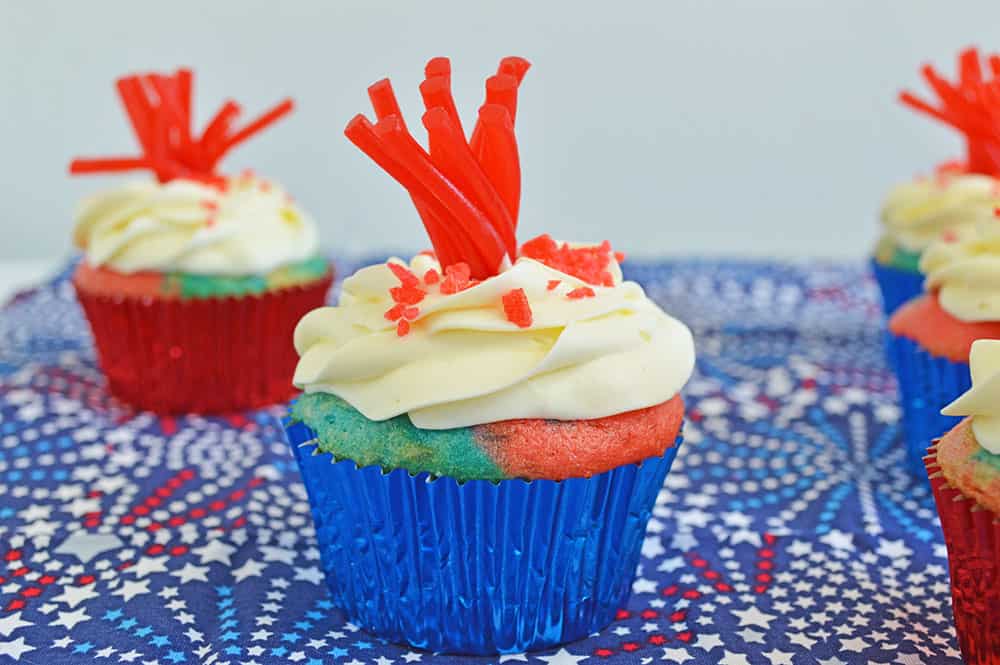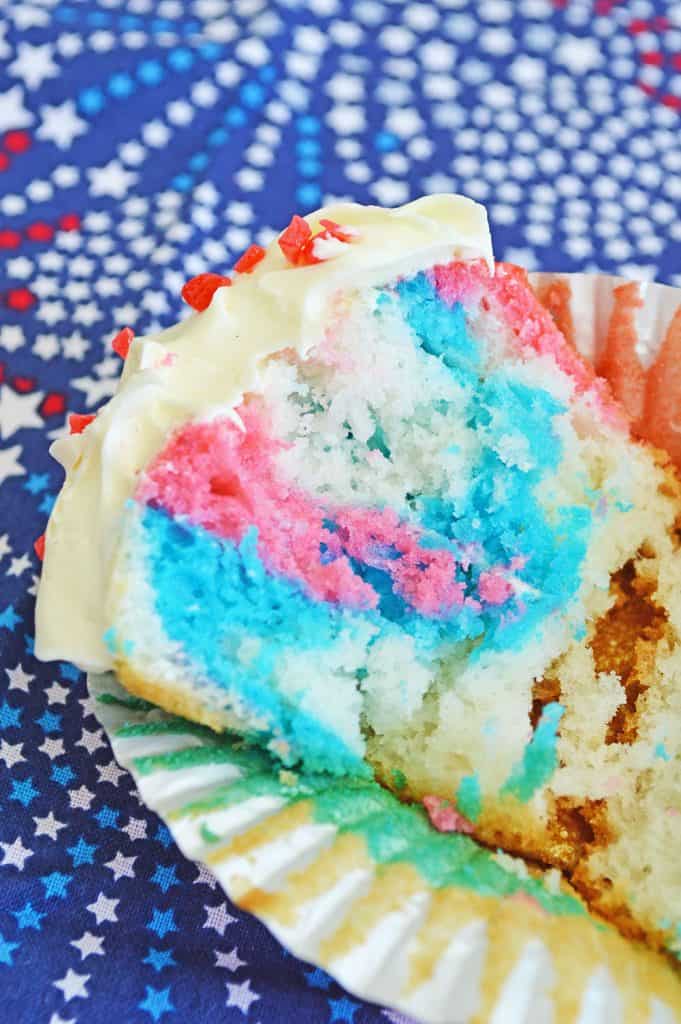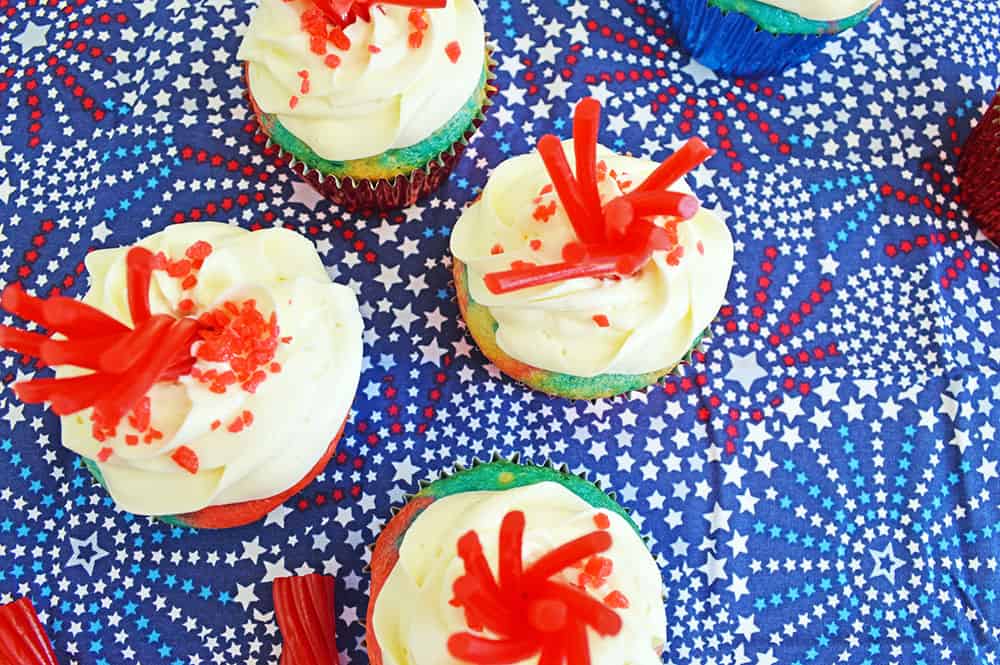 Pin for later!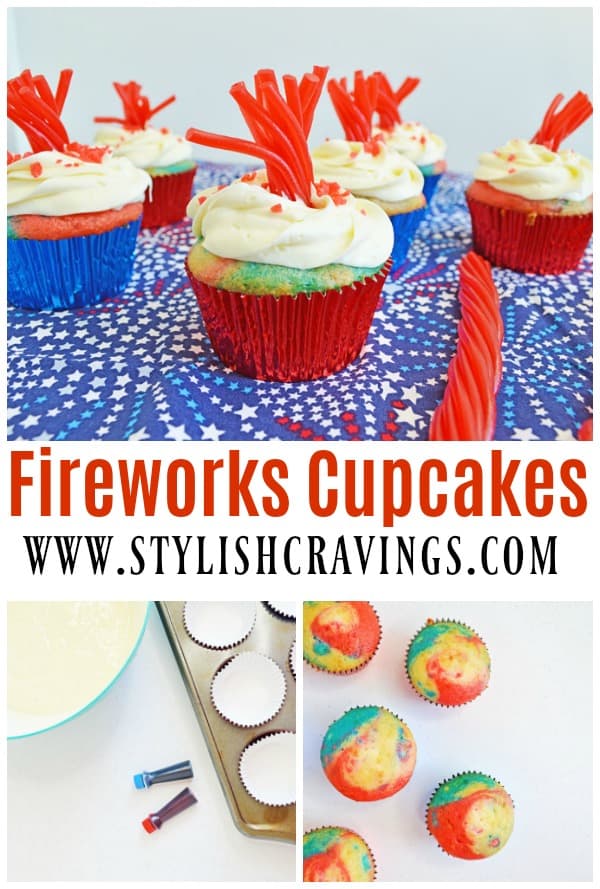 These fireworks cupcakes recipe is a fun way to add a sweet patriotic touch to your fourth of July festivities!
More post you may like: