This post may contain affiliate links. If you make a purchase through one of the links , I may be paid a small referral fee.
These easy to make sparkling chocolate mermaid tails are perfect for
cupcakes 
, can be used as a sweet garnish and even party favor! Scroll down to see how to make a chocolate mermaid tail!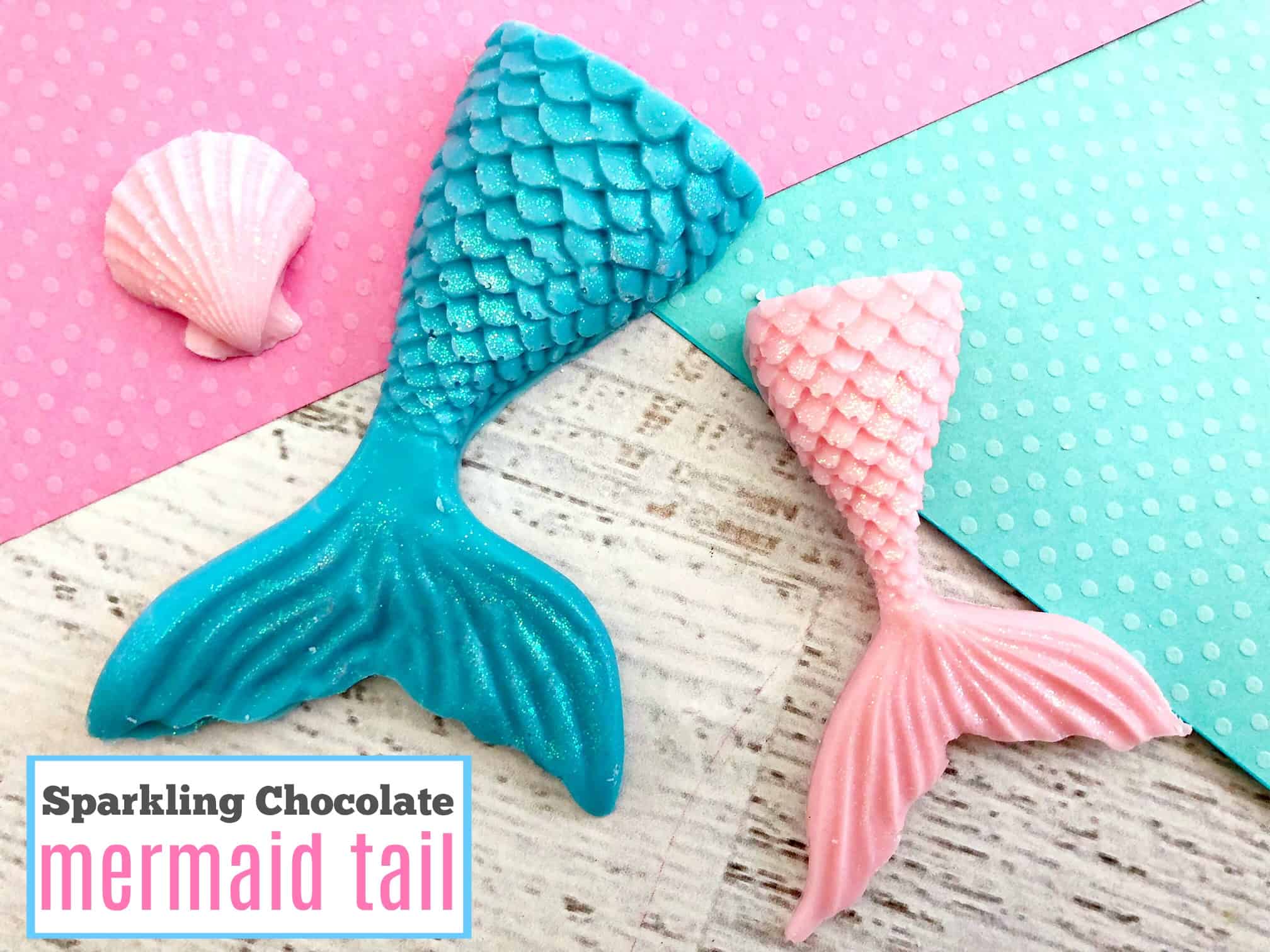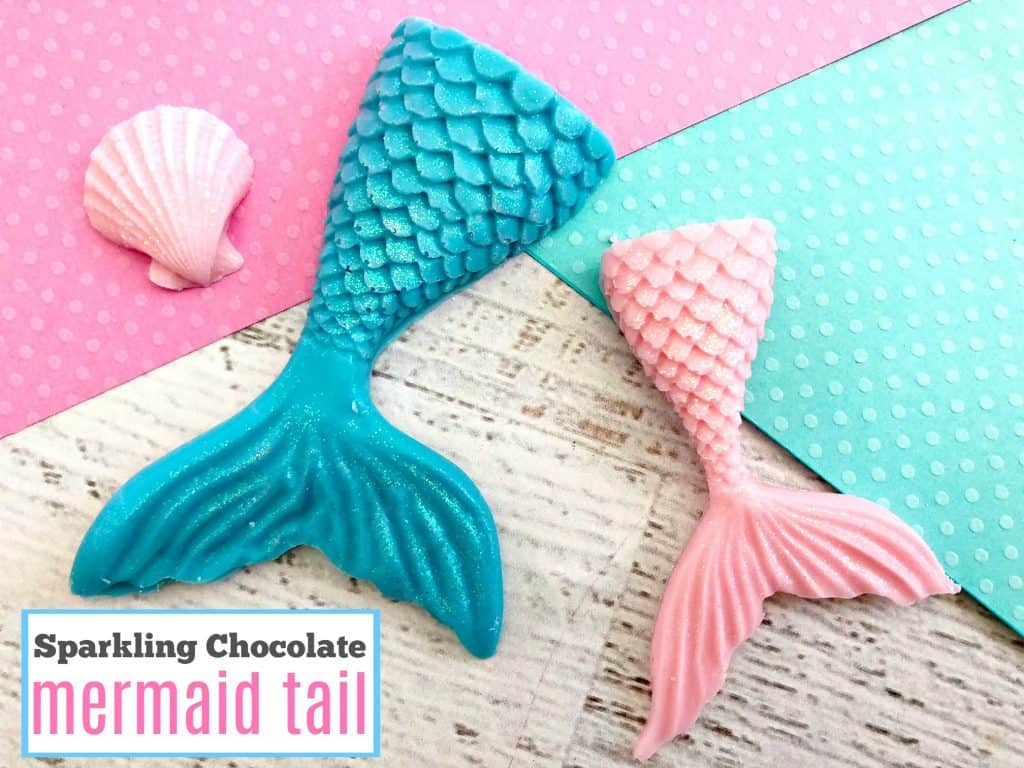 I never paid attention to all the adorable girly things until I had girls! Unicorns, fairies, and the mermaid trend were non-existent in my all-boy household! Now, it's a totally different and it's very evident that there are two girls living in our house because there's dolls, baby doll clothes, and all things pink laying all over the house and I'm loving every single second of it. It's so much fun to play with my girls and see them excited about this mermaid craft and being able to make fun treats like these sparkling chocolate mermaid tails for them.
How To Make A Chocolate Mermaid Tail
Baking is not something I do very often but making these chocolate mermaid tails are a super fun treat to make the kids and most of the supplies like the Mermaid Tail mold can easily be found at your local craft store.
What you'll need:
Mermaid Tail Mold
Edible Glitter
Light pink and light blue candy melts
Sandwich bags or decorating bags
Scissors
3 small microwave-safe bowls
3 plastic spoons
Directions:
1. In three separate small microwave safe bowl's, add a cup of colored candy melt to each separate bowl and microwave on 50% power for 3-4 minutes, stirring every 30 seconds until melted.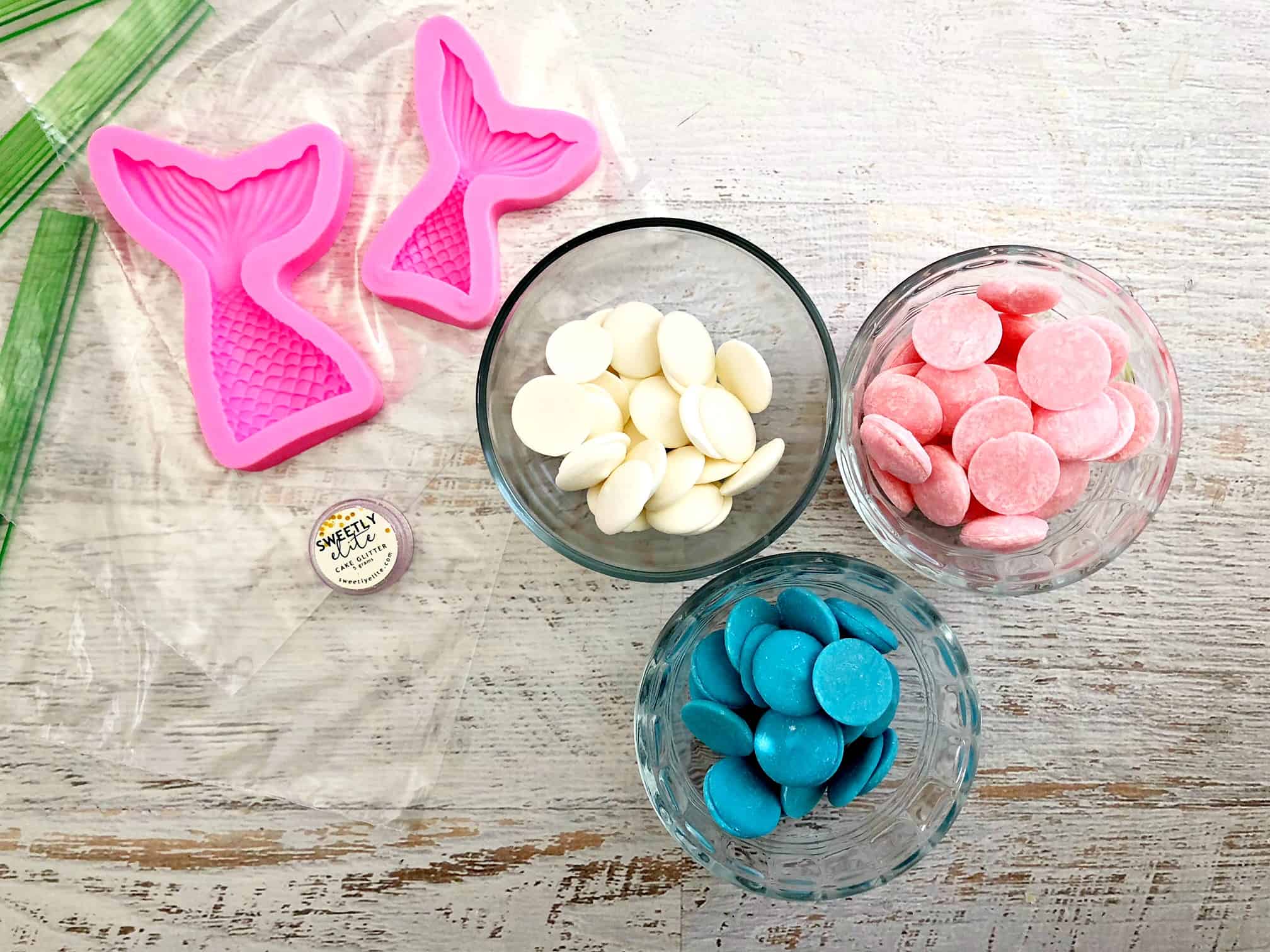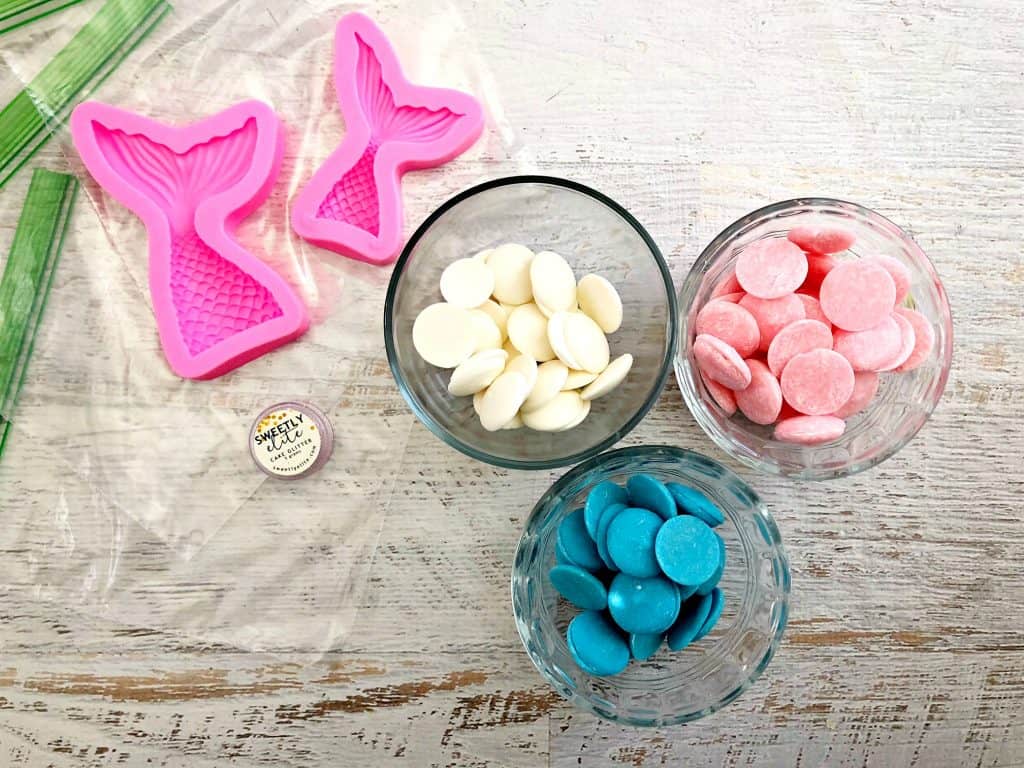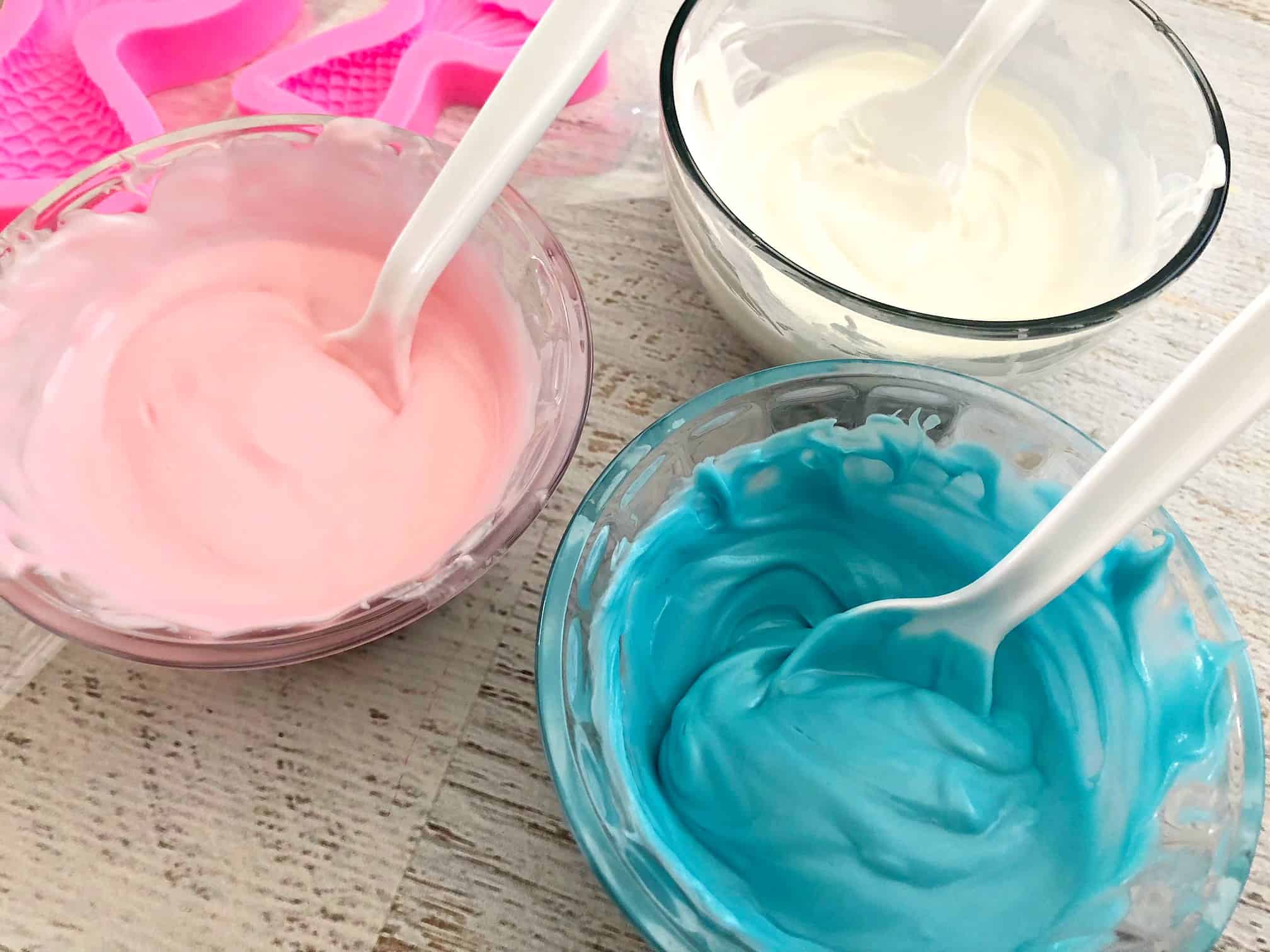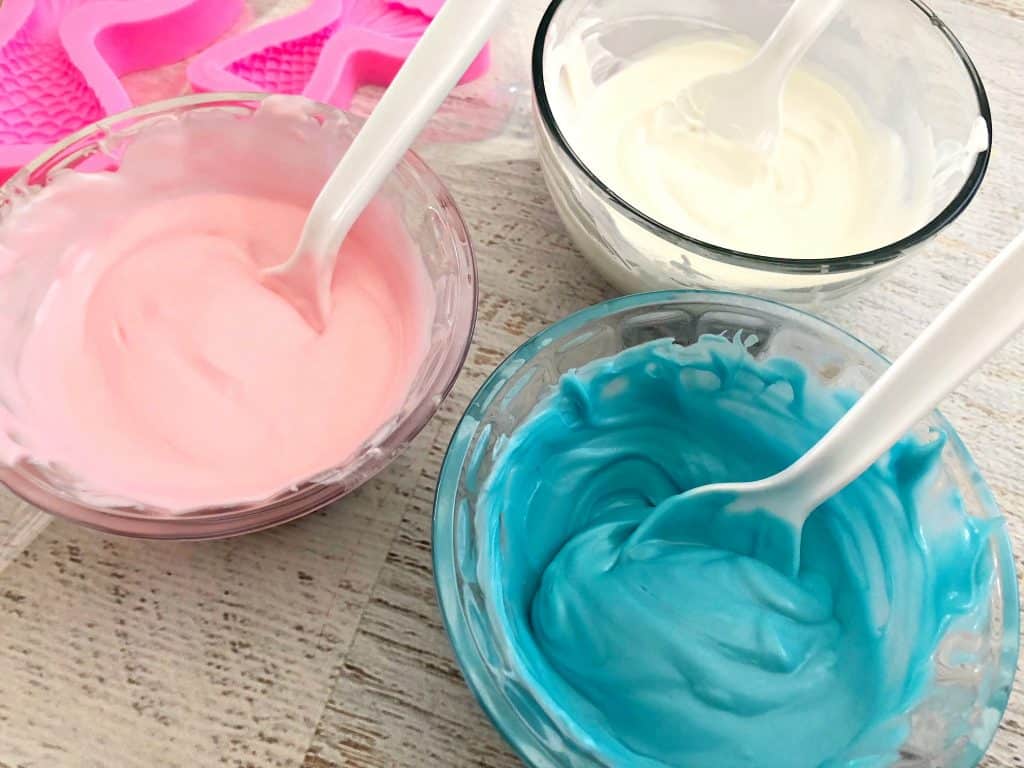 2. Carefully pour each color into a separate decorating bag.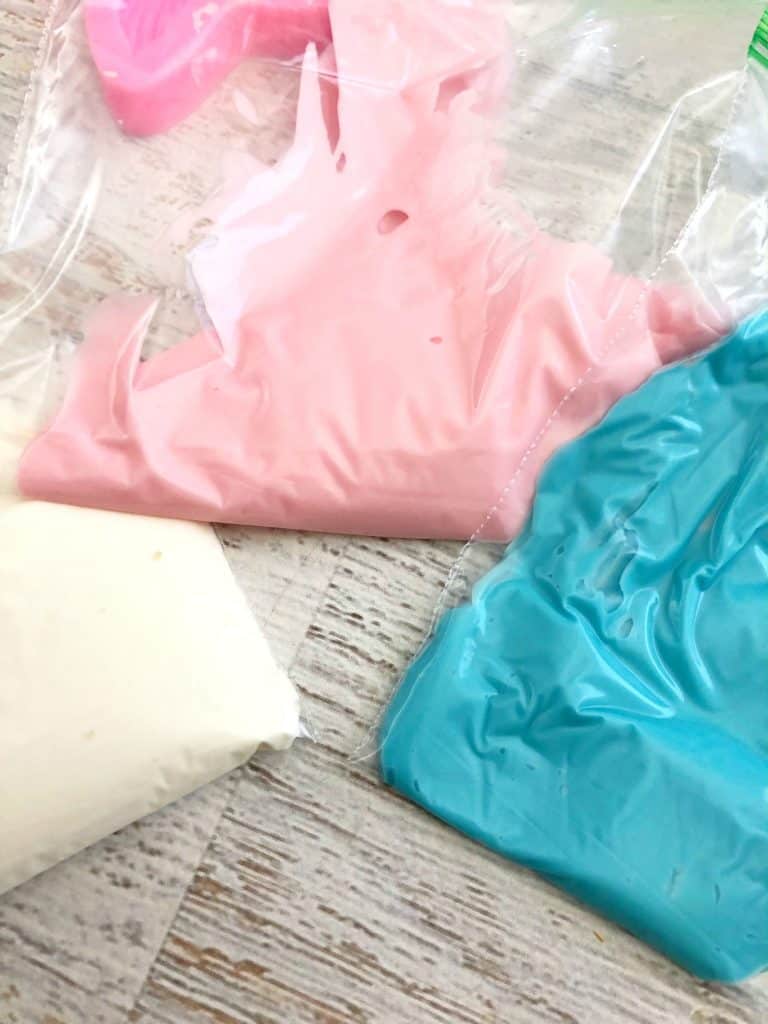 3. Place your finger in the edible glitter and rub it inside the mold.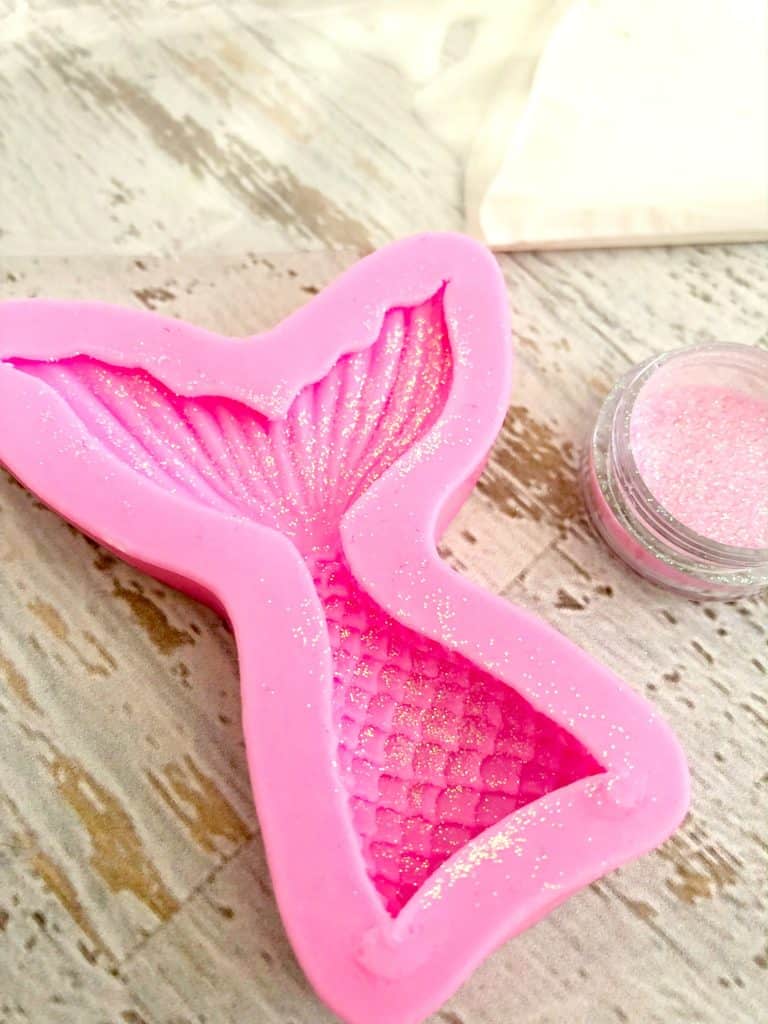 4. Cut a small tip off the bottom of your bag and fill your mermaid tail mold up.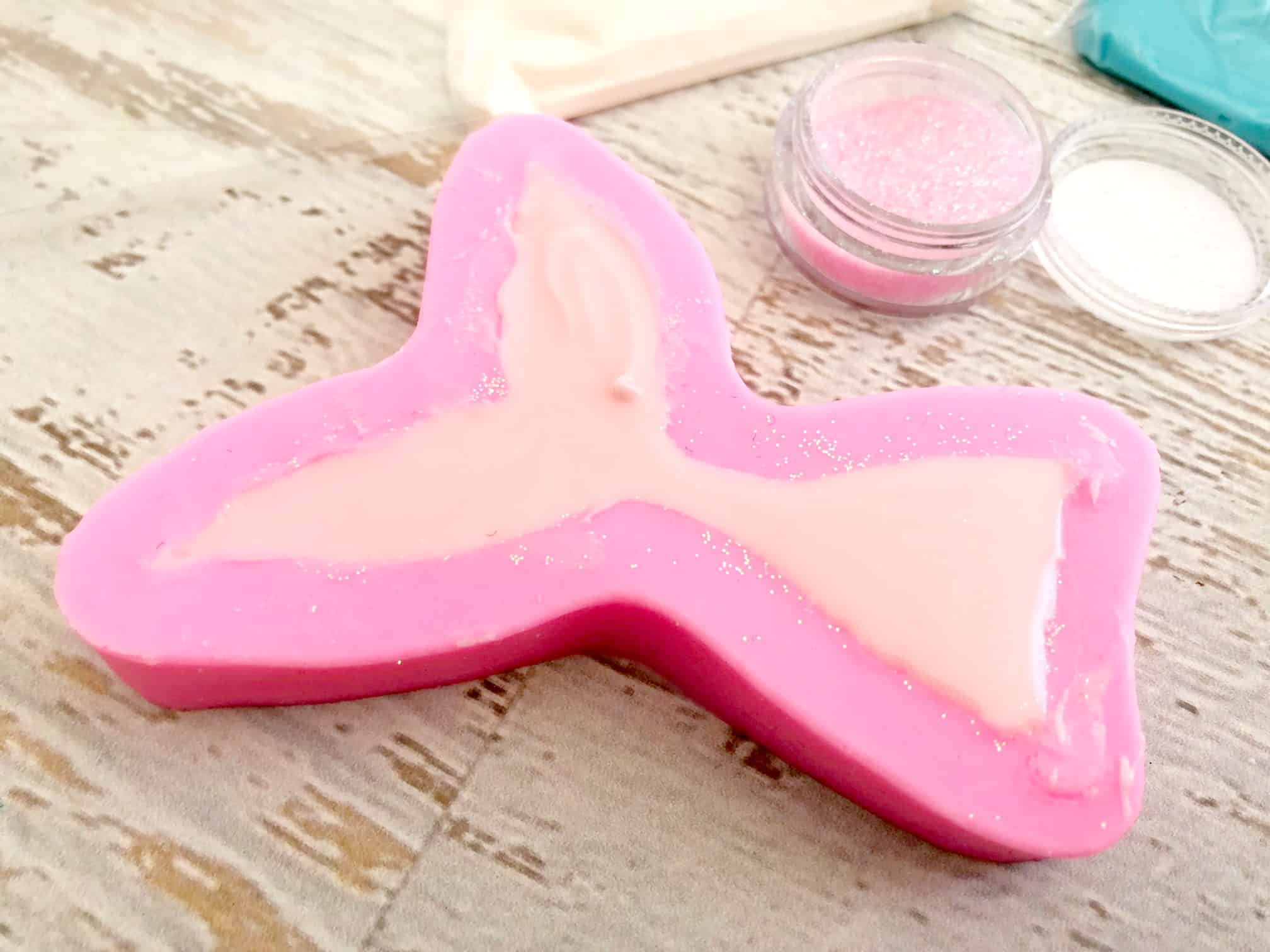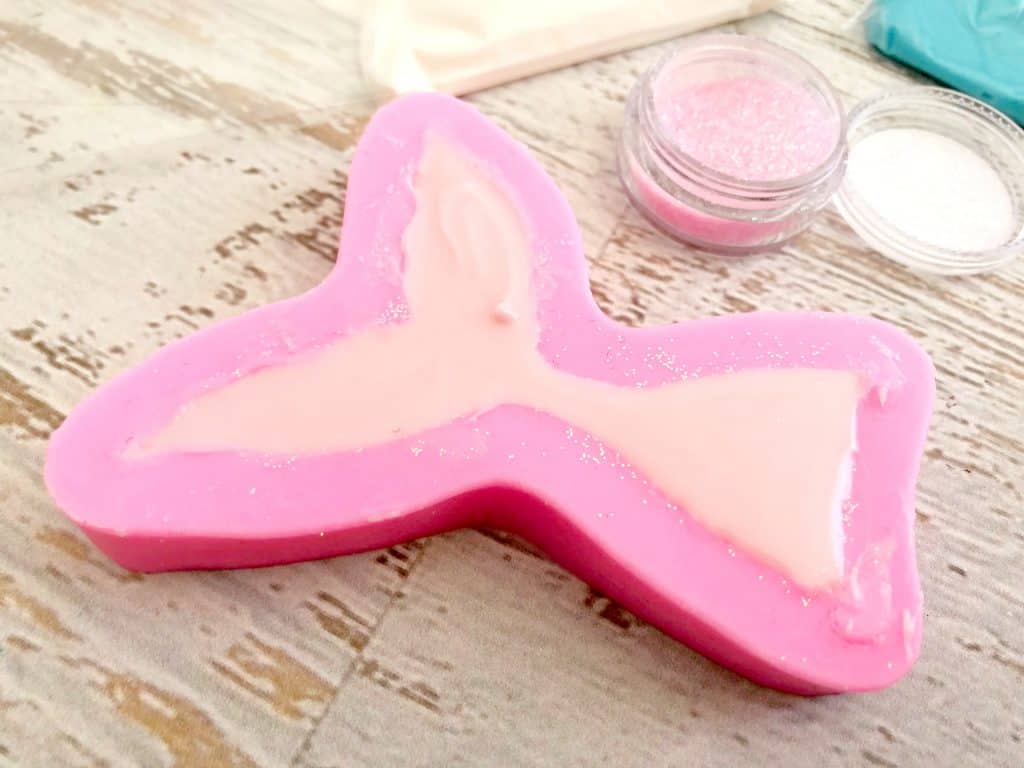 5. Stretch out the mold and carefully pat it on the counter to ensure every little crevice is coated.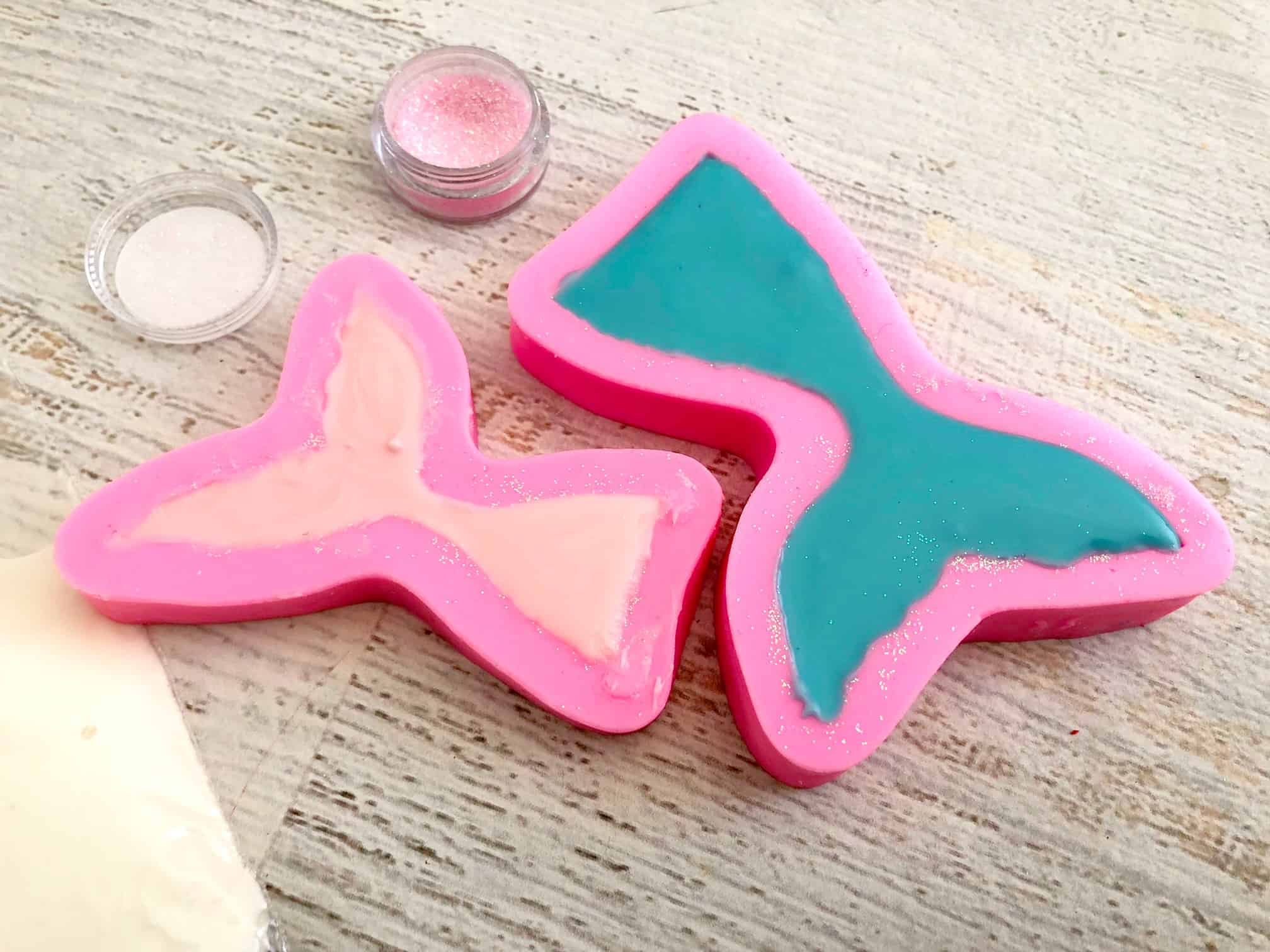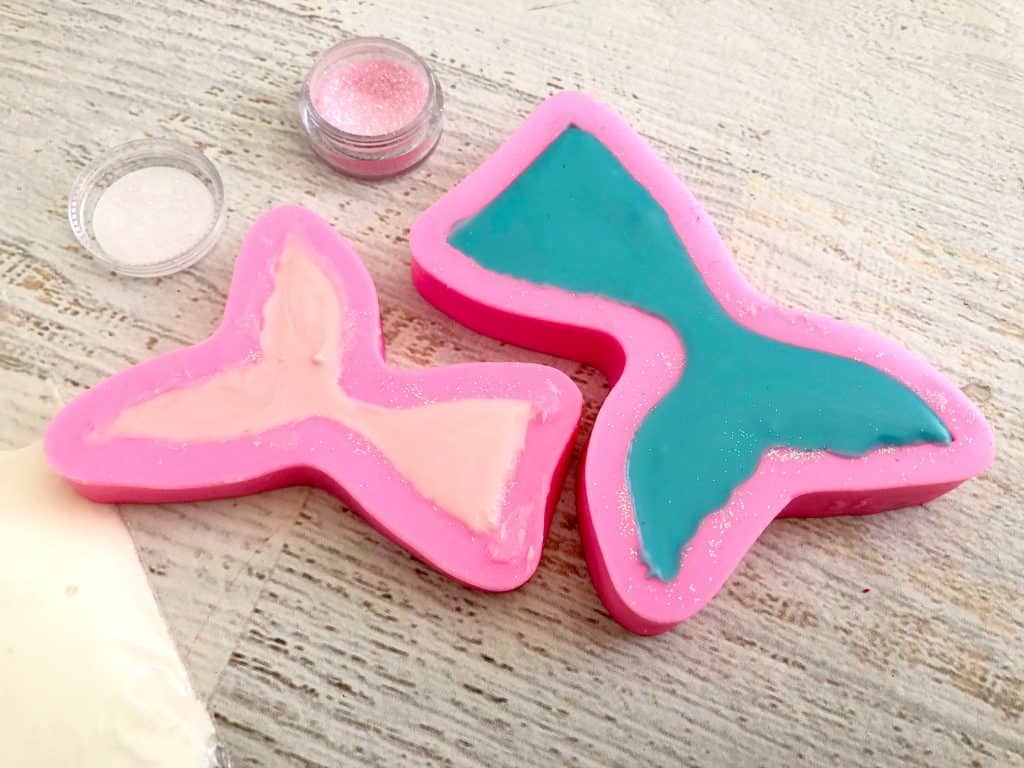 6. Place in the freezer for 10-15 minutes and carefully stretch out your molds to remove.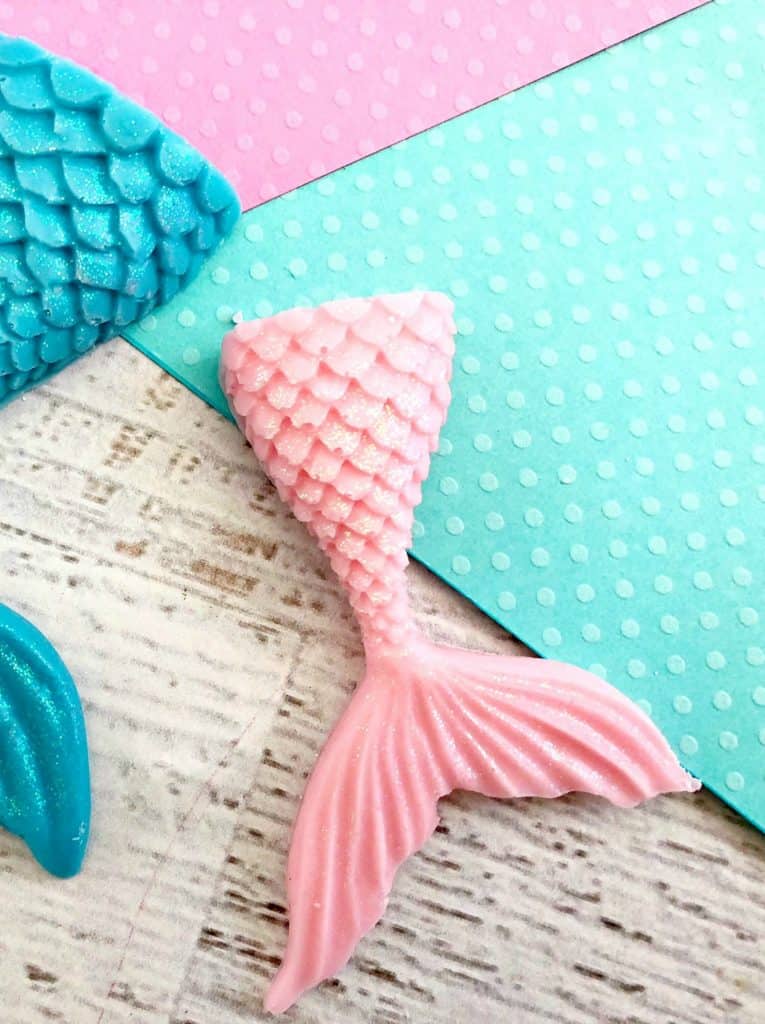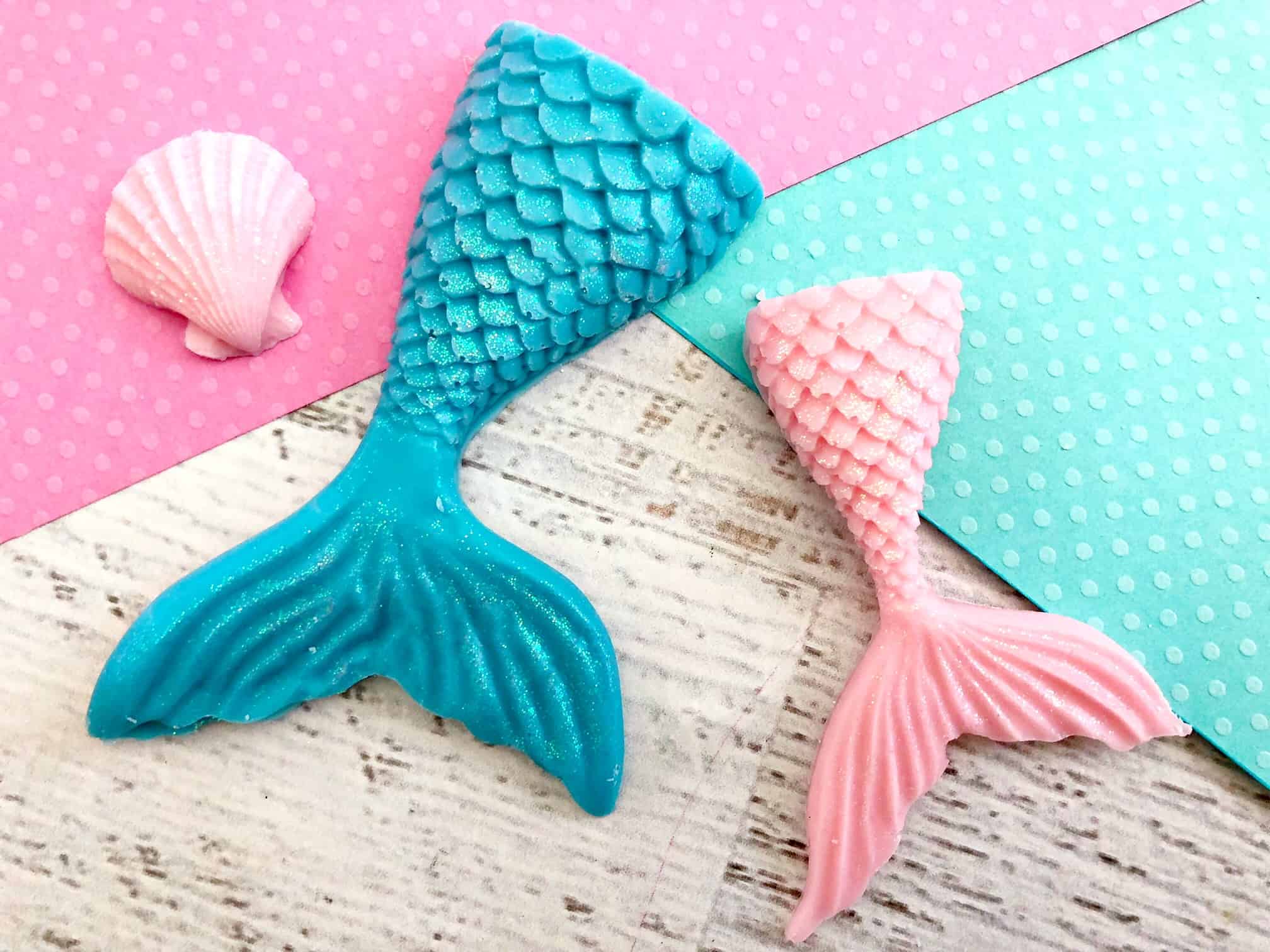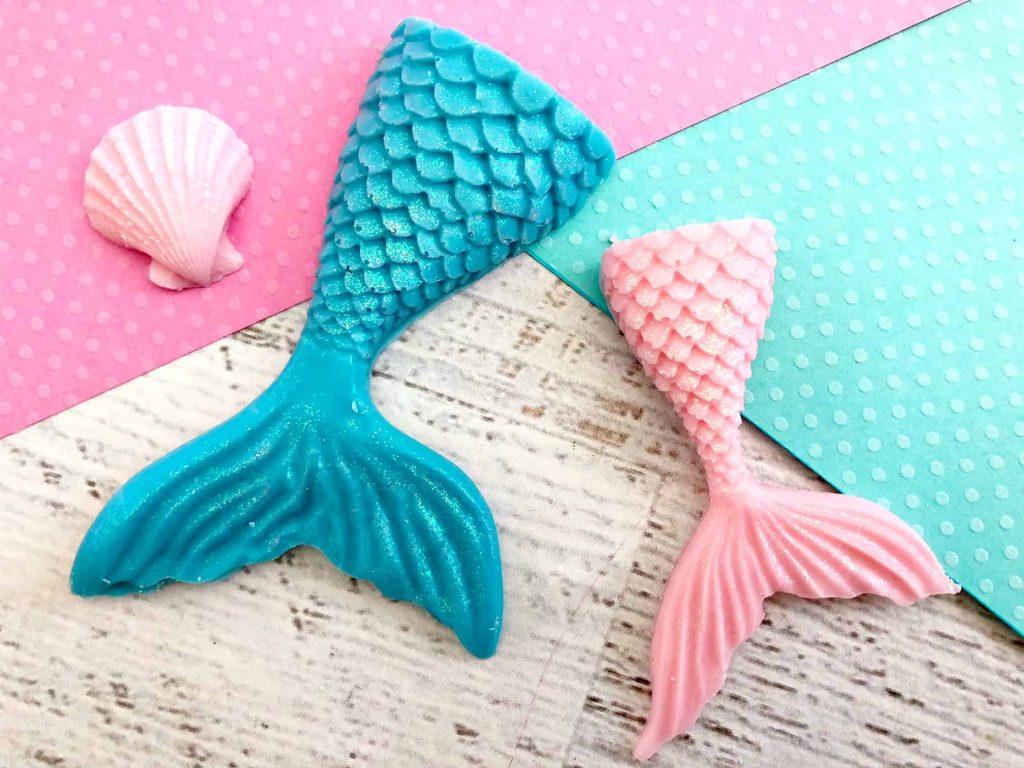 Pin How To Make a Chocolate Mermaid Tail for later!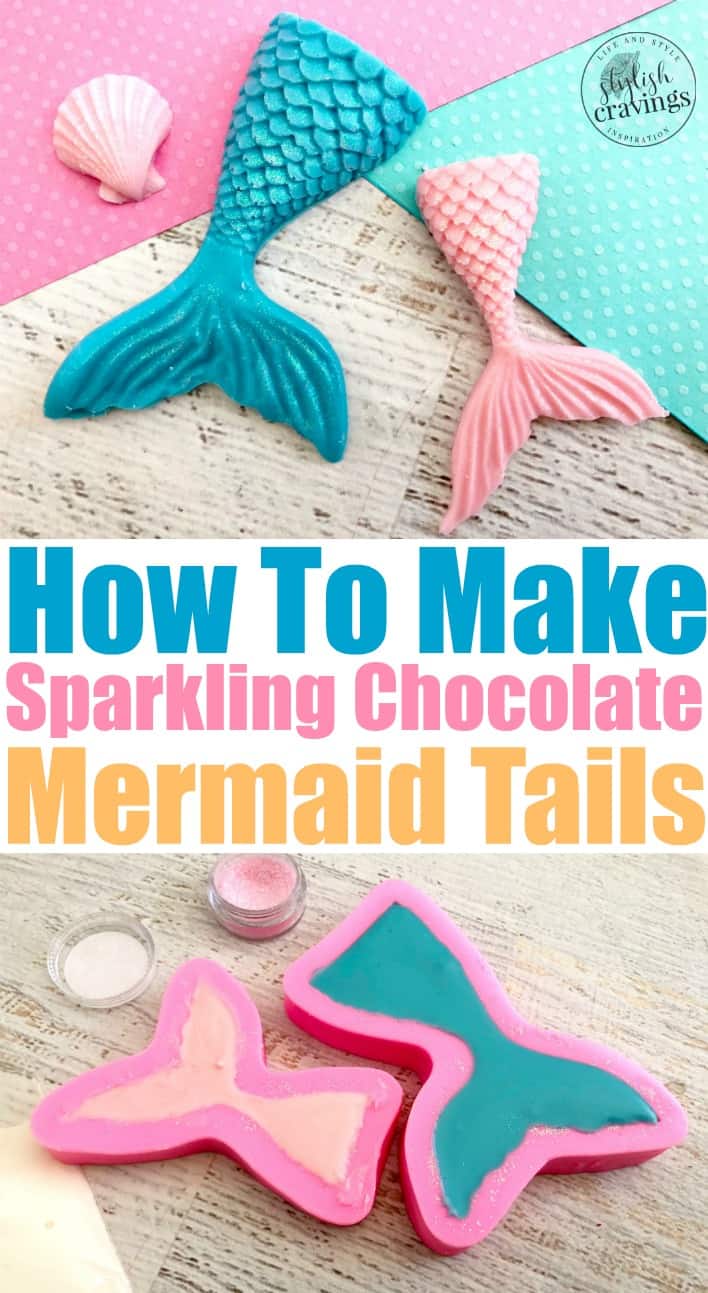 more easy to make treats: