It's still pretty hot down here in Florida but that's not stopping me from indulging in yummy fall scents! I've been lighting cinnamon scented candles, making pumpkin Krispies and this week I decided to make these DIY apple scented lotion bars. Scroll for the easy to follow steps to make these adorable apple scented soaps.
DIY Apple Scented Lotion Bars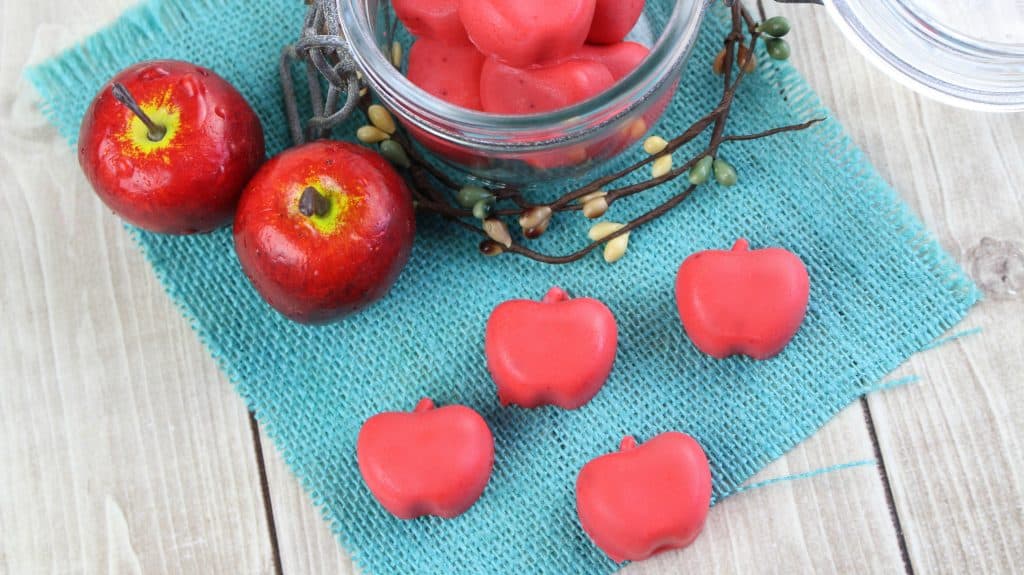 Yields: 1 dozen
INGREDIENTS
Shea butter soap base 1/3 cup
1/3 cup beeswax pellets
1/3 cup coconut oil
10-12 drops apple soap fragrance
8-10 drops red soap colorant
DIRECTIONS
1.   Add the shea butter, coconut oil and beeswax pellets to a microwave safe bowl. (I used a large Pyrex measuring cup).  Microwave on high in 30 second increments until completely melted. (This took me 3 times until it was melted but microwave wattages vary). The beeswax will take the longest to melt. Remove from microwave and stir well.
2.   Add the apple soap fragrance and red colorant and stir well to distribute.  Add more colorant depending on the shade of red you desire.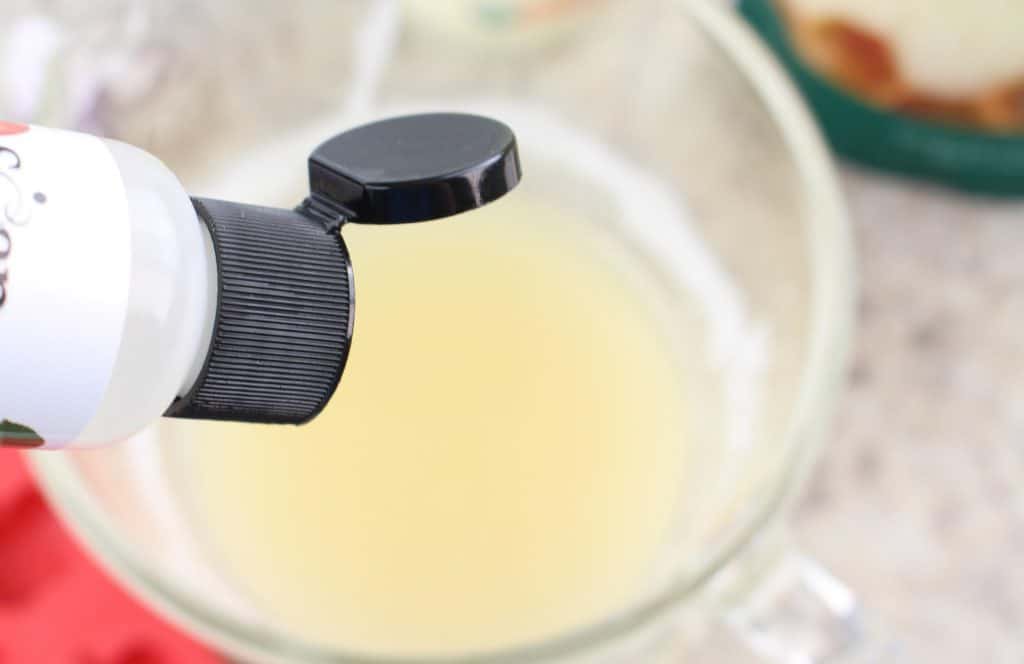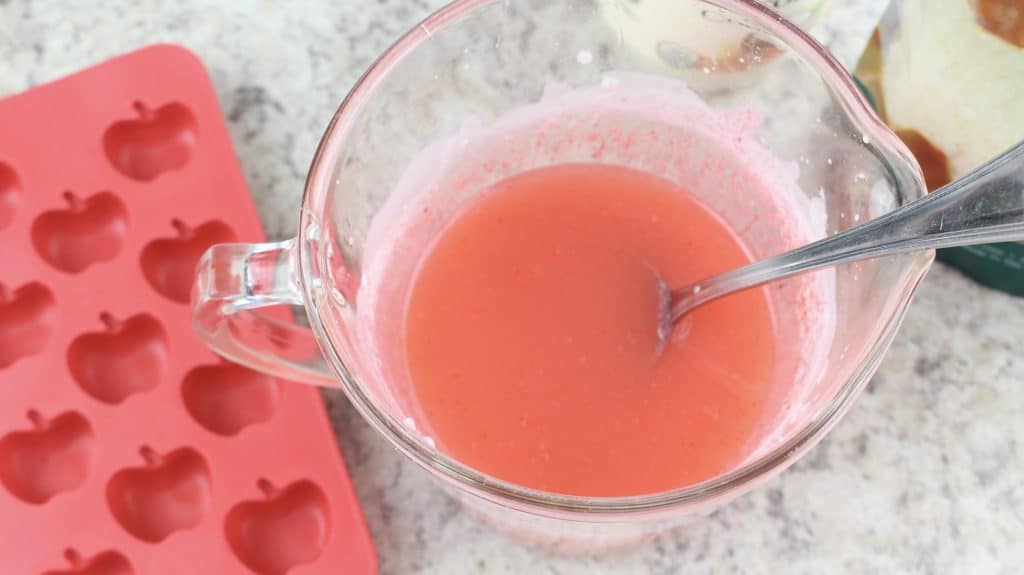 3.   Immediately pour the melted lotion into your silicone molds, filling up to the top. This lotion actually begins to solidify very quickly so you need to keep that in mind while you are filling the molds.
4.   Chill for 30 minutes to allow the apple lotion bars to completely harden.
5.   ENJOY!!
HOW TO USE
Rub the lotion bar between your hands or massage it over any dry skin areas. The heat from your body will soften and melt the bar and allow the oils in the lotion to nourish and soften your skin.
Pin for later!
More DIY's: