This Reindeer Wreath is an easy DIY Dollar Tree Christmas Wreath, and you can get all of the supplies to make this project at Dollar Tree for just $3!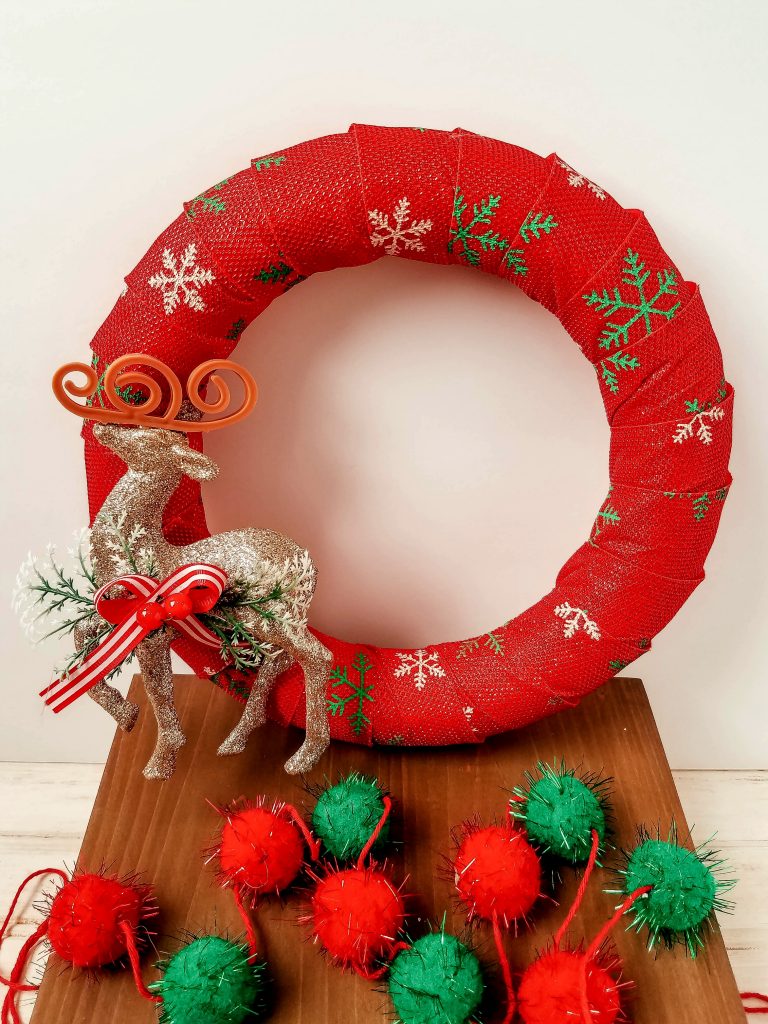 The holiday season is my favorite time of year to get creative with some DIY projects. There are so many things that you can make for just a few bucks, and use to decorate your home to give it some festive holiday cheer. Homemade craft projects, like this reindeer wreath, also make wonderful gifts for family and friends. Best of all, they are made with love!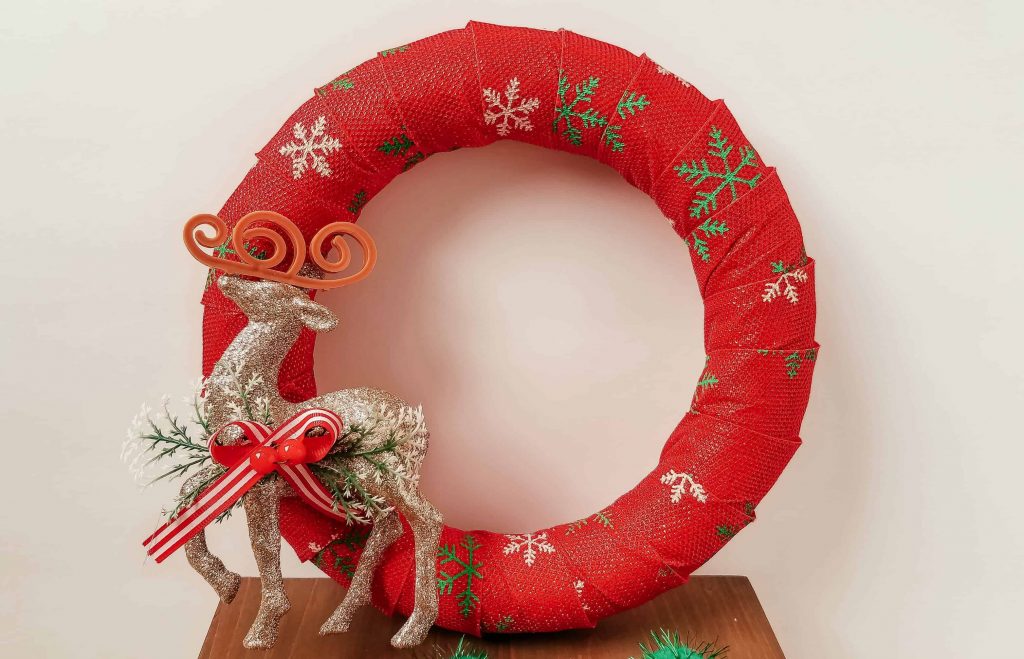 You can make this adorable reindeer wreath for just $3 with supplies from your local Dollar Tree store. This would be a nice gift for Secret Santa gift exchanges or a nice gesture for a neighbor. Of course, you could even keep it for yourself!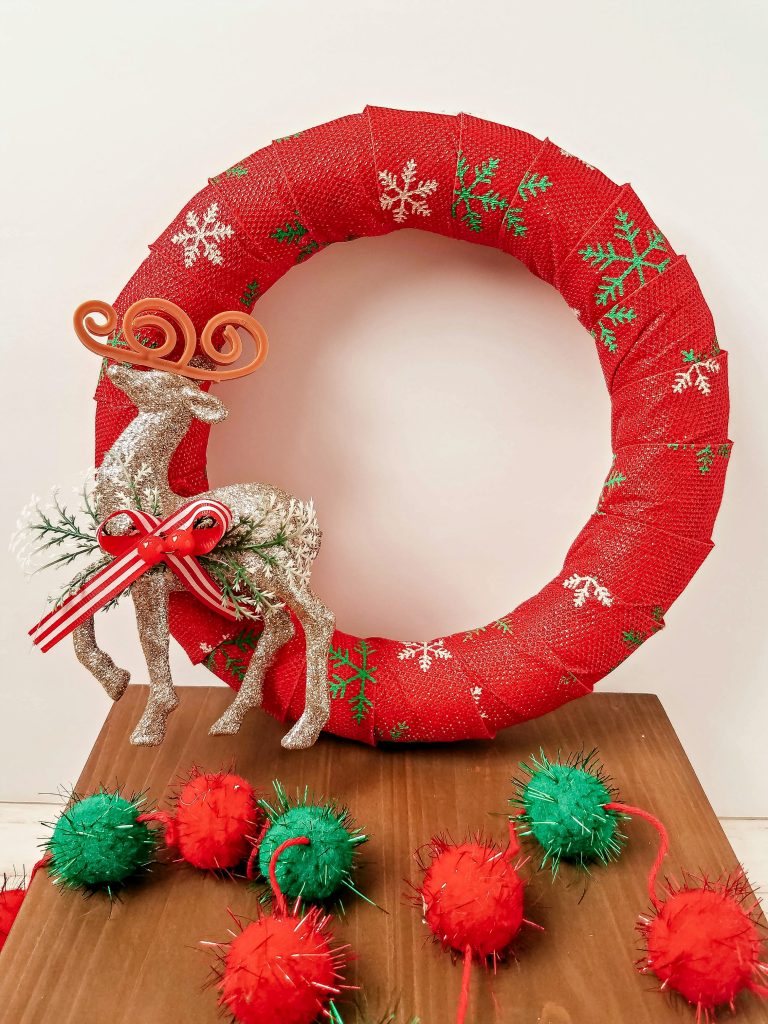 I love that this wreath is easy enough that the kids can even help me make it and you can easily customize your wreath in so many different ways too!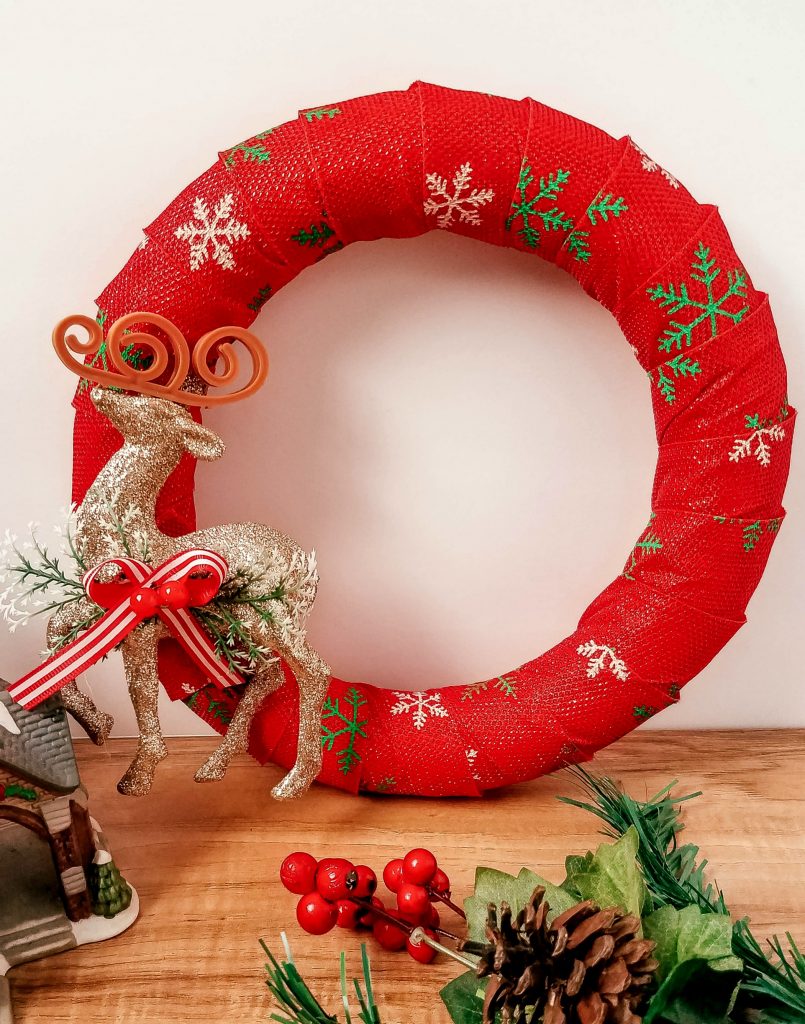 What you'll need to make Dollar Tree Wreath
How To Make  Dollar Tree Christmas wreath
1. Apply two glue dots to the foam wreath, about 1 inch apart.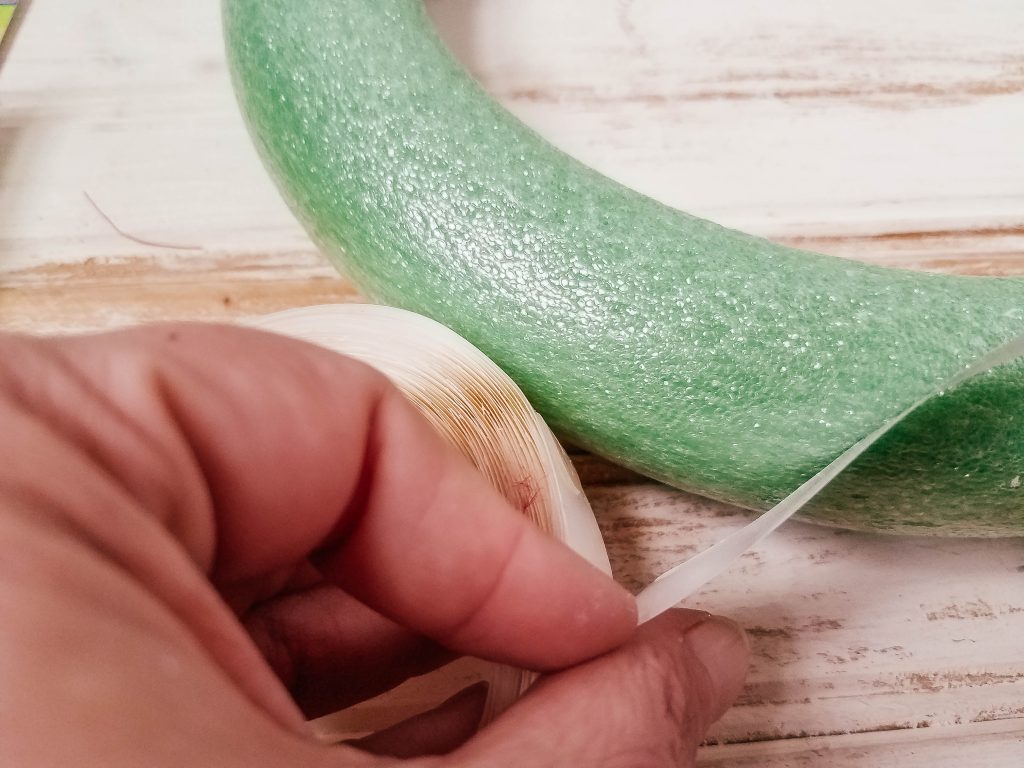 2. Stick ribbon to glue dots, and tightly wrap around the wreath form, slightly overlapping each time you pass over the ribbon.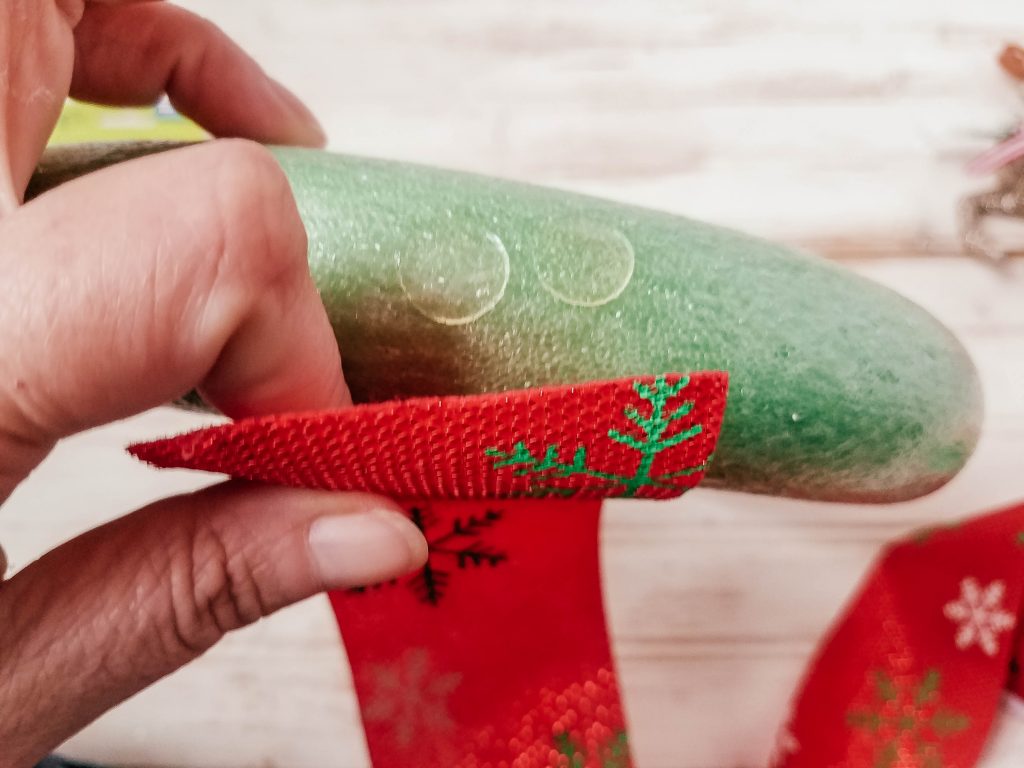 3. Continue this process until you meet the other end of the ribbon.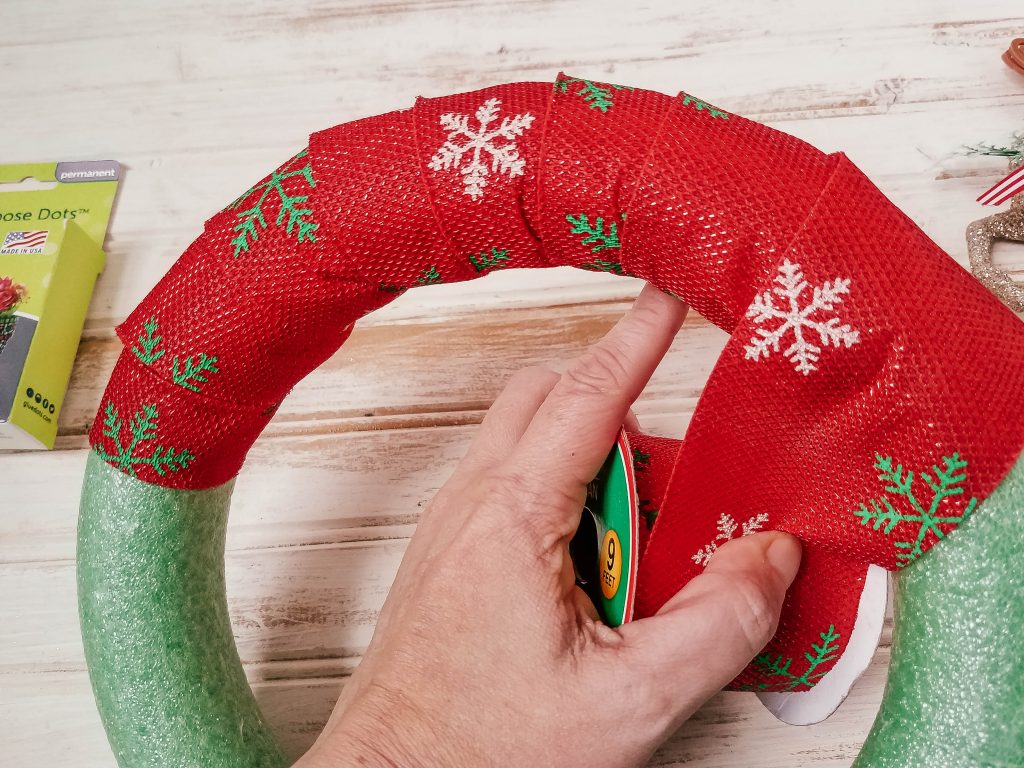 4. Adhere to the end of the ribbon to the other end using two more glue dots.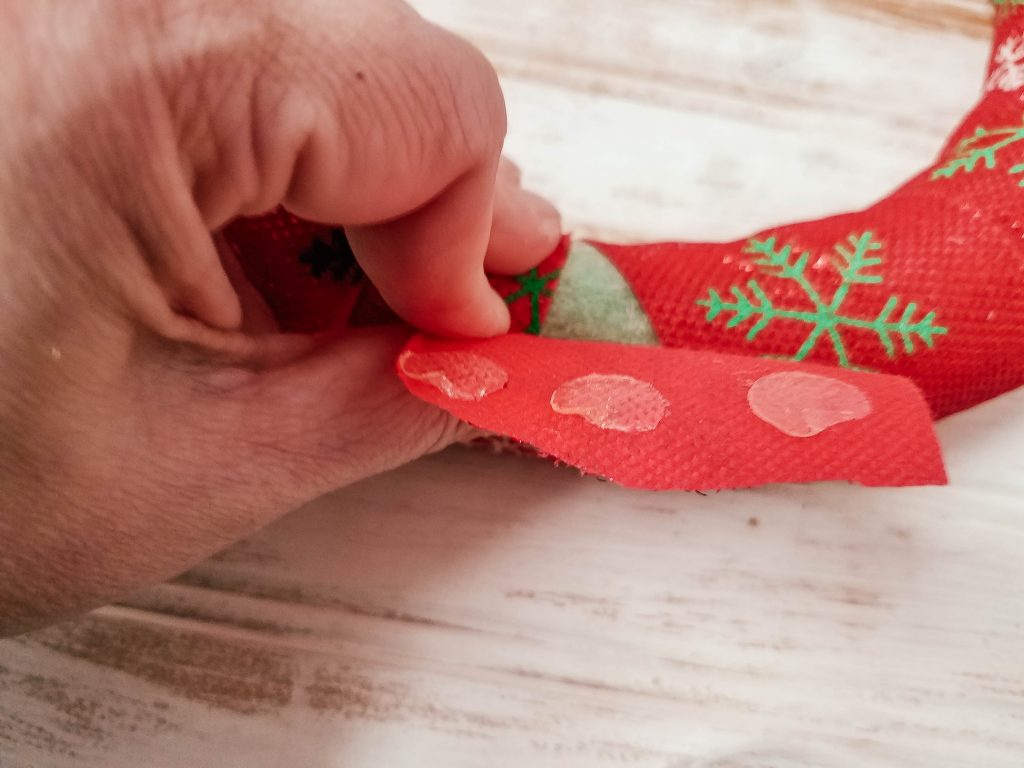 5. Apply a glue dot to the head of the reindeer, then two more to the body. Stick onto the wreath wherever you desire, pressing firmly to adhere it to the wreath.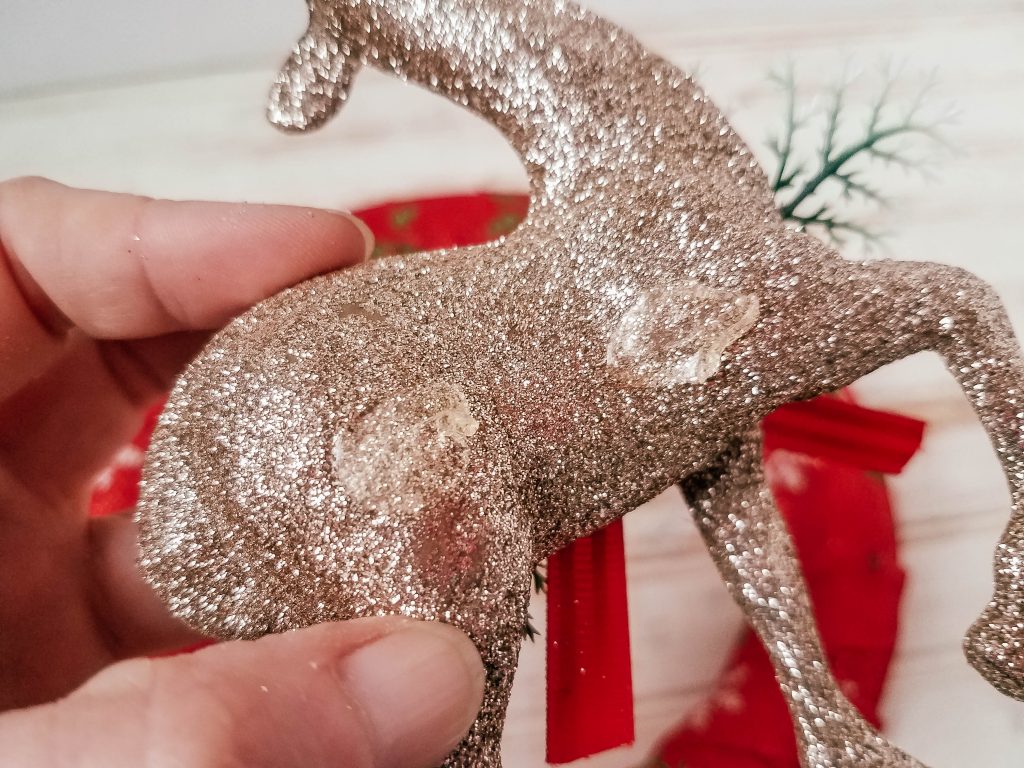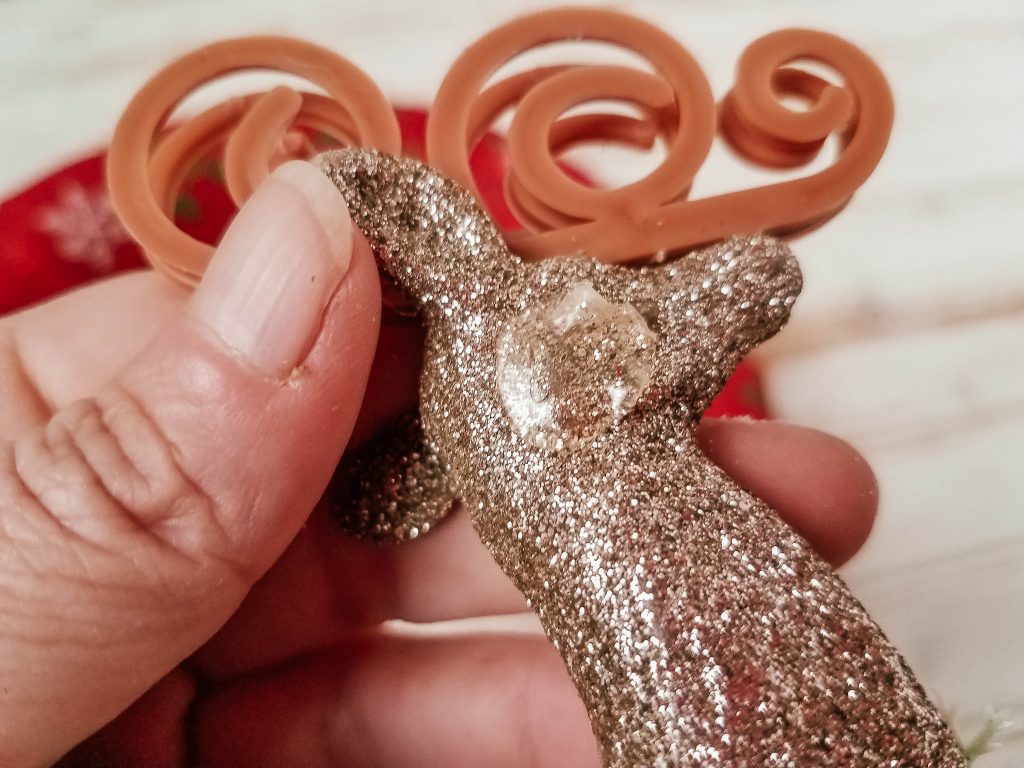 Make it your own:
Spray with glitter
Hang with a metallic ribbon
Swap reindeer for a star or a snowman or even this glitter pinecone ornament!
More Christmas Crafts
Plaid DIY Rag Wreath
DIY Pinecone Christmas Trees
Wine Cork Snowman Ornament
DIY Dollar Tree Christmas Wreath
Pin for later!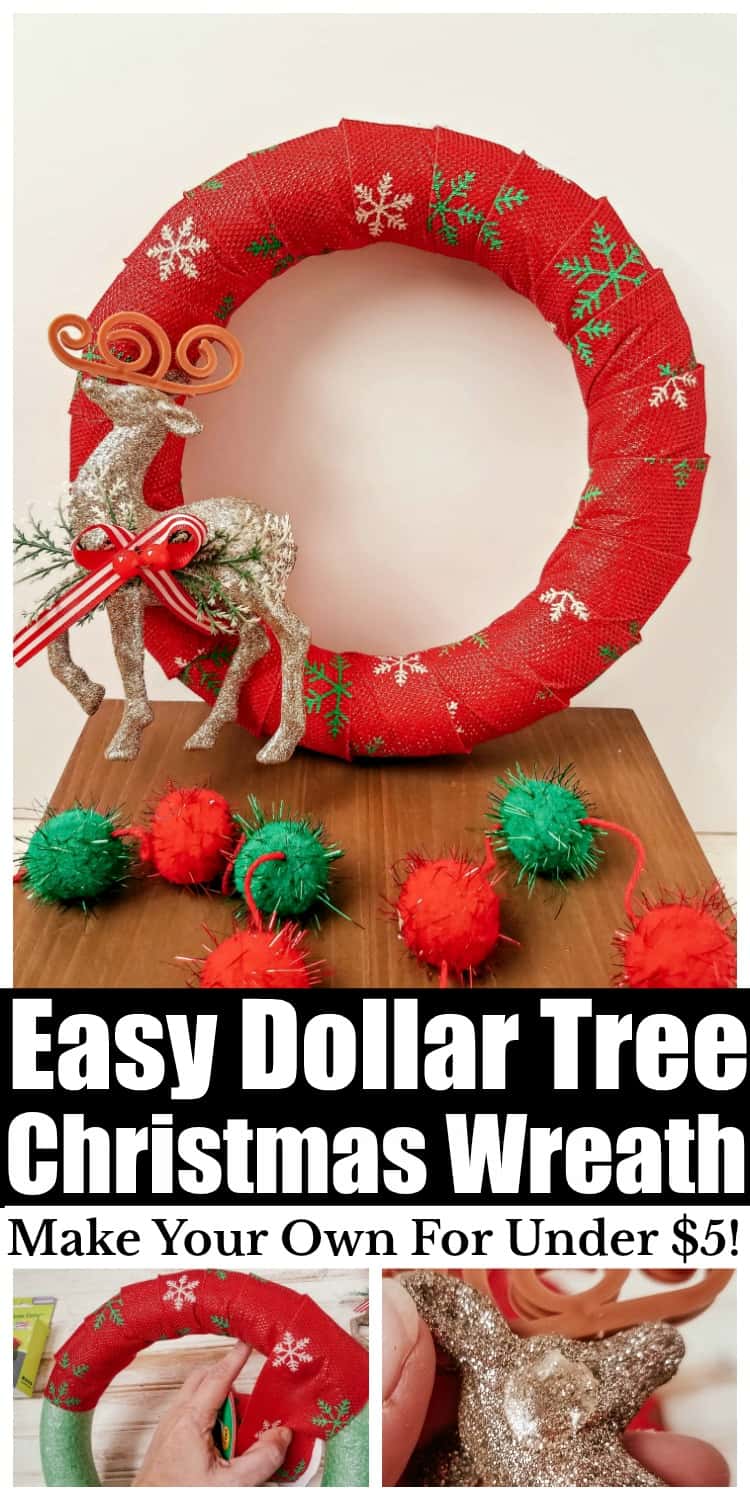 Follow me on Pinterest!