This fun zebra sensory bin will keep preschoolers entertained and it can easily be put together with just a few supplies.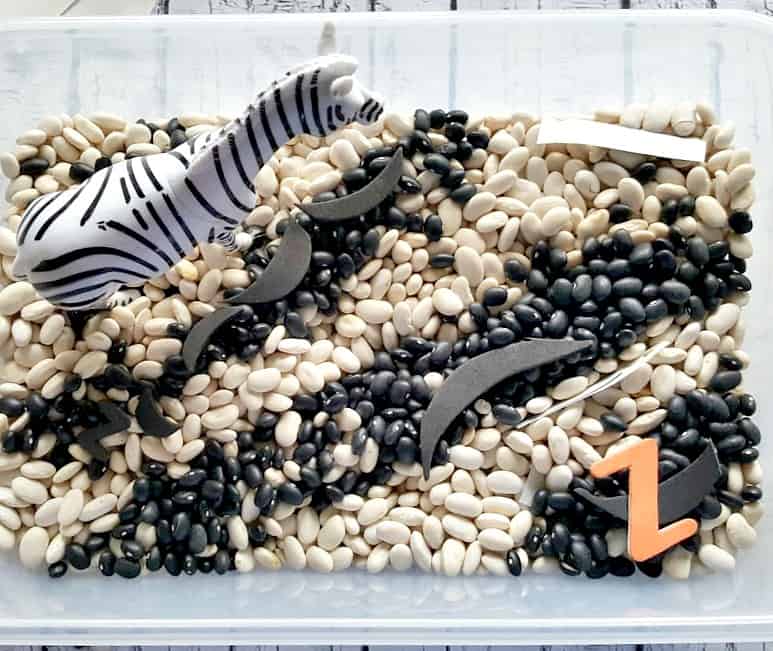 DIY Zebra Sensory Bin
I've come across a ton of cute sensory bin ideas, and if it were up to me I'd try and make them all! This zebra sensory bin in particular is a great way to help preschoolers develop fine motor skills. Read other fun ways to to teach important skills at home through playtime!
Toddlers can rummage through beans for the zebra's strips while preschoolers can help stick on stripes. Best of all? You can easily customize it with different sensory bin fillers! Try a favorite animal, or using other fun textures like rice!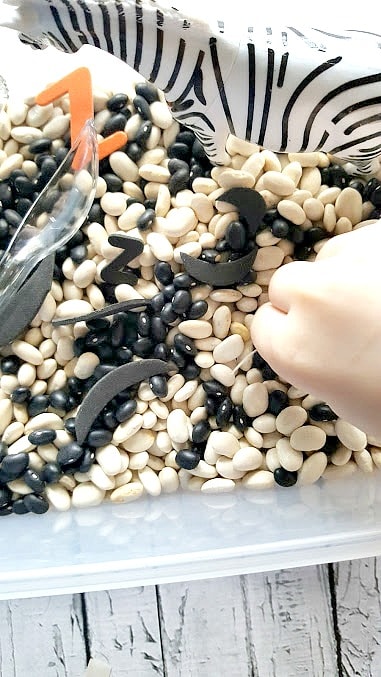 Supplies: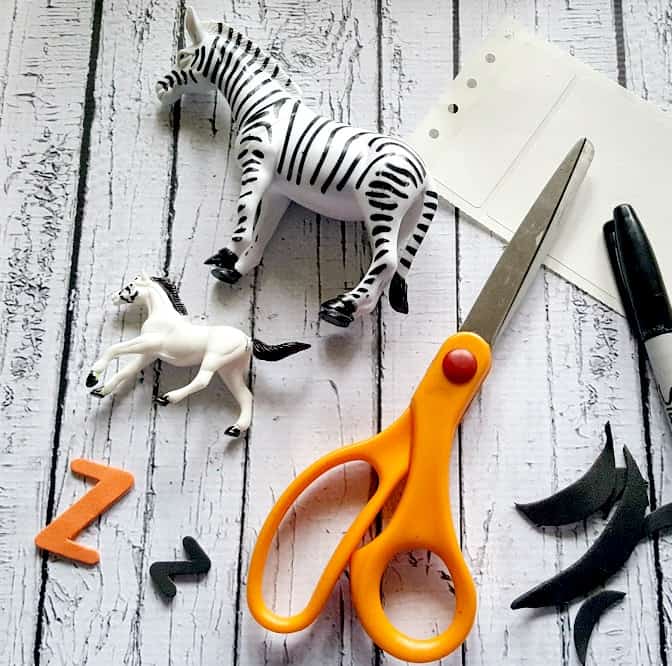 Dry White Beans- 1 pound
Dry Black Beans 1/3 pound
Zebra Figurine
White Horse Figurine
Black Marker
White Adhesive Labels
Scissors
Foam Stickers- Black
A small bin with a lid
Instructions:
Pour the white beans into the bin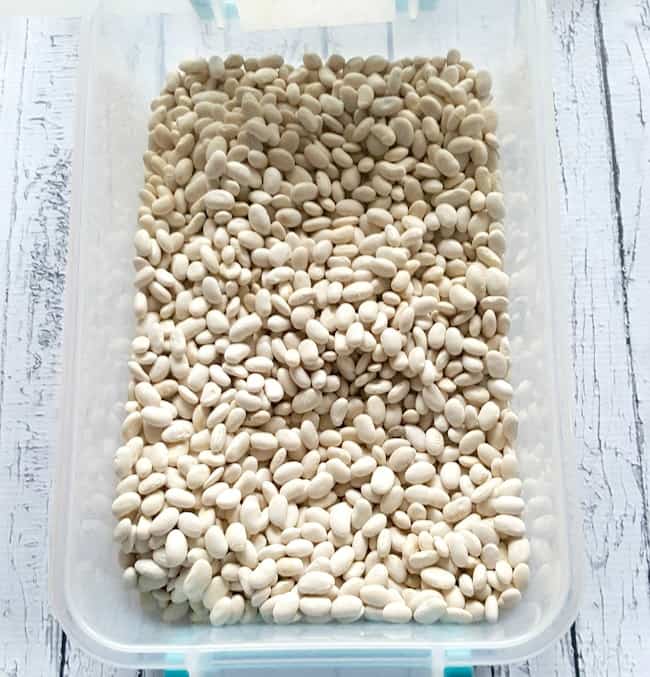 Draw black stripes on to the adhesive labels.**Keep in mind that small hands will be peeling them.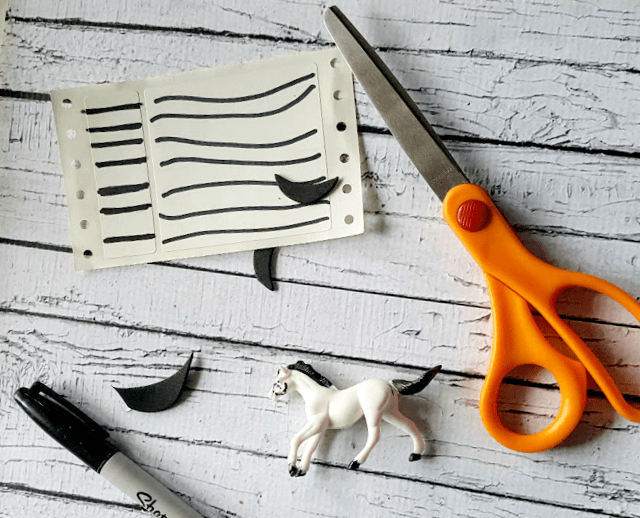 Hide the stripes in the white beans!

Carefully make stripes with the black beans; I used two of my labels to control where my beans were placed.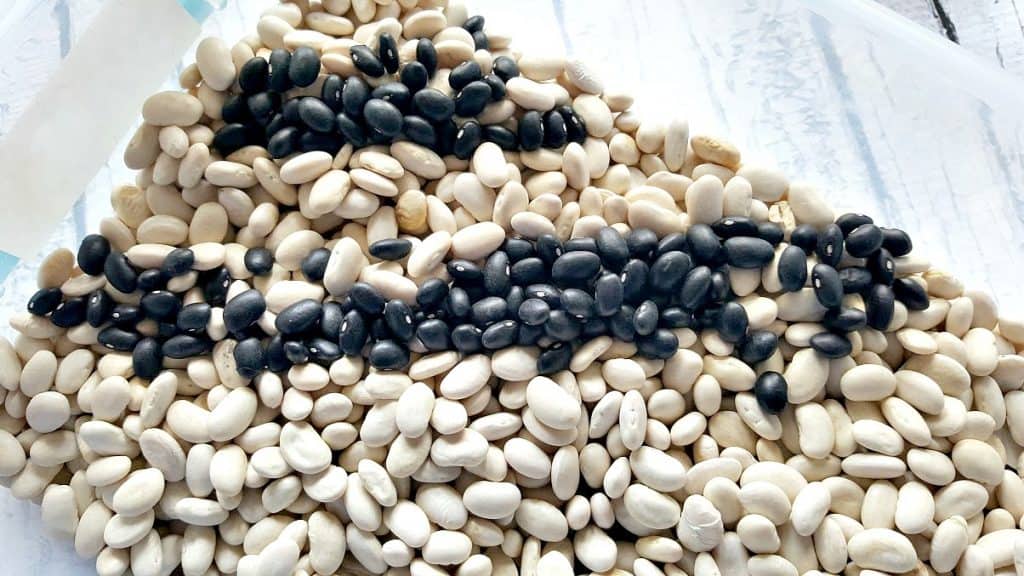 Place the black foam stickers in the stripes of the bin.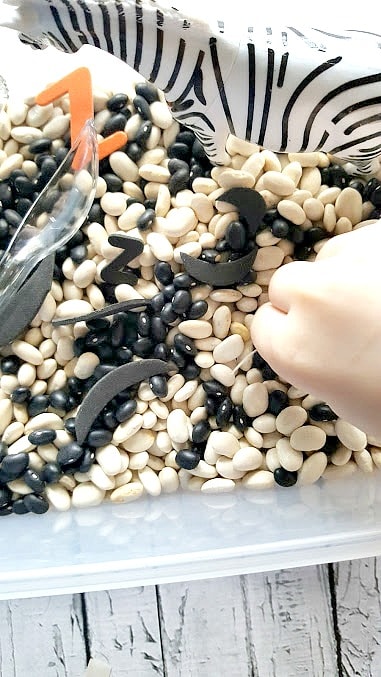 Add a zebra and a white horse figurine to the bin.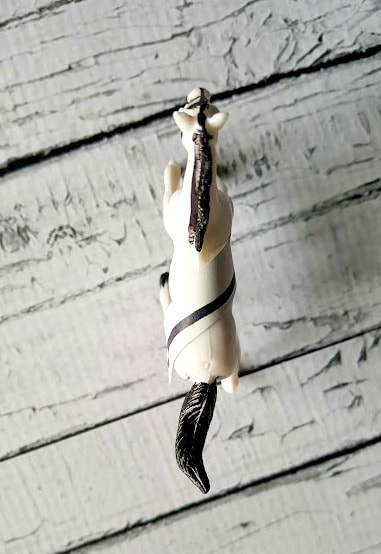 Invite your child to explore the bin. As the discover the stripes hidden in the beans, allow them to give the horse toy zebra stripes!
Pin For Later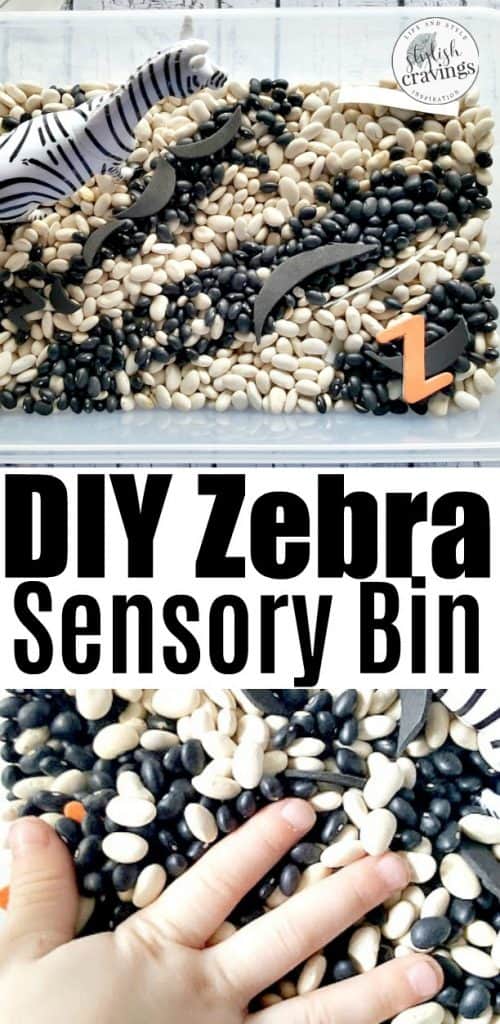 More Kids Crafts:
Halloween Treat Bag
Paper Plate Unicorn Craft