This post is sponsored by Everywhere Agency on behalf of Primrose Schools; however, all thoughts and opinions expressed are my own.
Having a large family with kids that are close in age is not always easy. It obviously requires a lot of patience and guidance. I'm not the type of parent who hovers over their kids to eat ALL of their food or clean up every single time they make a mess. I've learned to not sweat the small stuff. Not so much for my peace of mind, but more importantly because I want my kids to have a solid foundation for important executive function skills (like problem solving and self-control skills that they teach at Primrose Schools) while they're still little and learning at home. Scroll down to read some fun ways to teach important skills at home through playtime.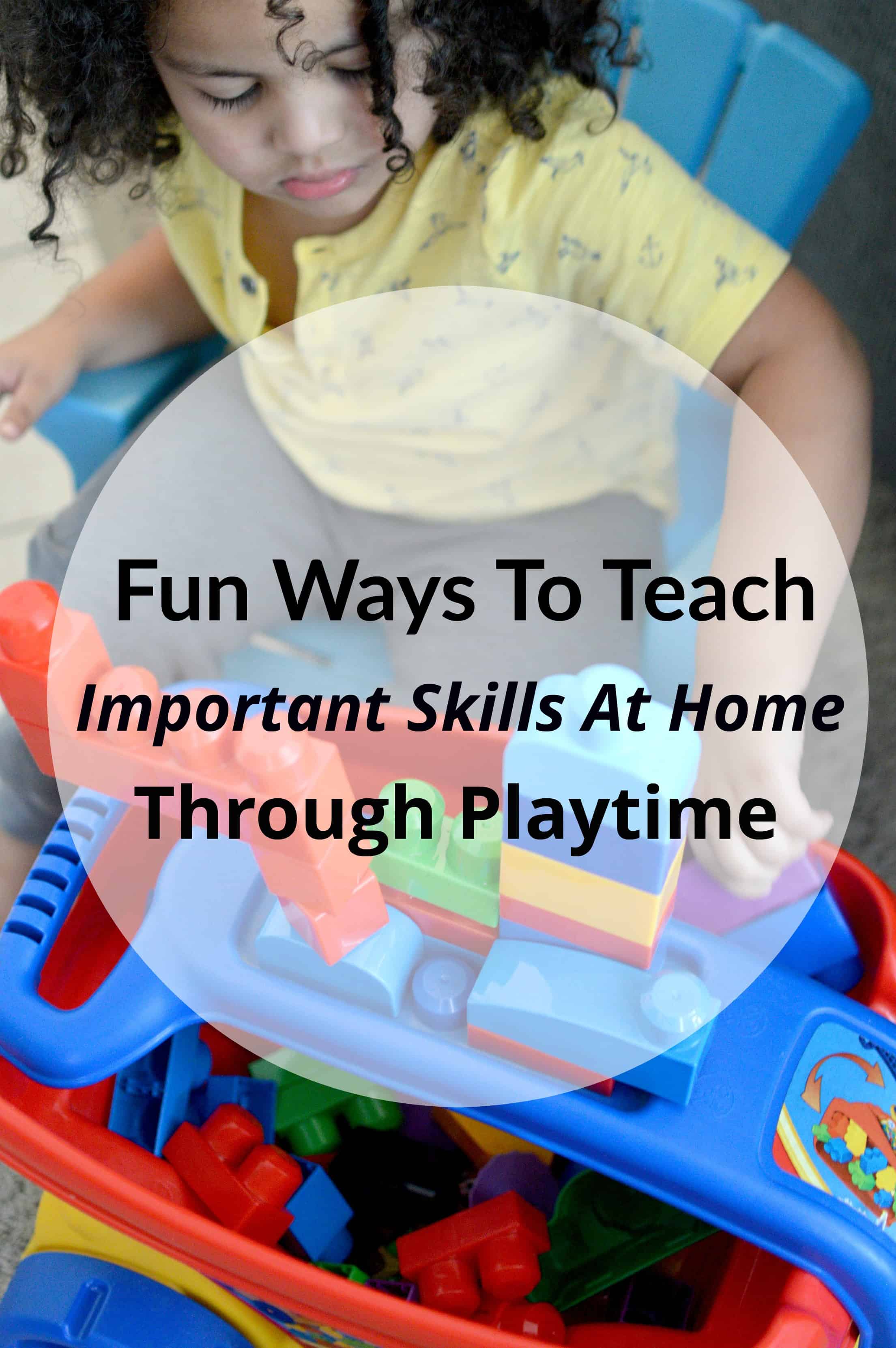 This may mean that I have to slow down and allow enough time for my kids to be able to complete their tasks and encourage them to stick with it, but the results are so very worth it! This is something I work very hard on because I work from home myself and I tend to rush through things to meet deadlines, which is the exact opposite of what toddlers need in order to learn how to get stuff done themselves and be independent. In this case, I remind myself that the kids and I will reap the rewards later on.
Fun Ways To Teach Important Skills at Home Through Playtime
We have a little song that we sing when someone forgets to say "please" and "thank you" with the lyrics "Please and thank you goes a long way, so what do you say?" It's little things, like putting just as much praise on using words like "please" and "thank you" as much as their typical first words like "mama" and "dada," or having the kids wait their turn patiently that I pay a lot of attention to. It's also important to celebrate in an effort to set them up for future success in school and much later on in life.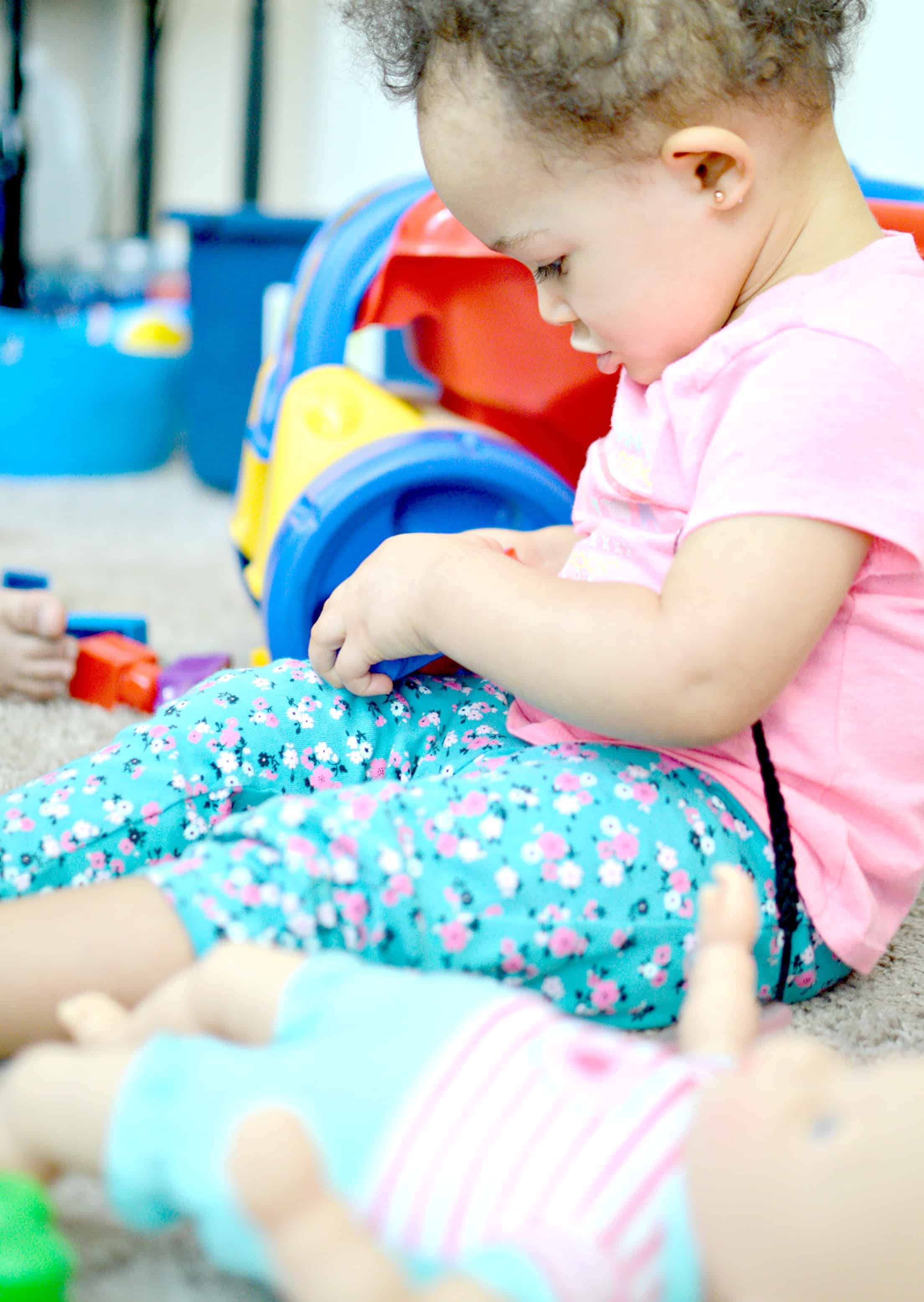 Try activities like doing freeze dances to help your child build their self-control. This is a trick that I just recently started using from the creative ideas for executive function skills at Primrose Schools. I love that their tips are easy enough to teach at an early age and can help with common things such as arguments between siblings, an angry outburst before bedtime or crying about not getting their way. All children struggle with self-control at some point. Click here to read more on self-control.
Play I-Spy and have the kids work together to point out as many things as possible that are certain colors or shapes. This is another favorite of mine that I like to put into action from Primrose Schools'executive function skills because teamwork is important at every age and it is a vital skill to carry into adulthood.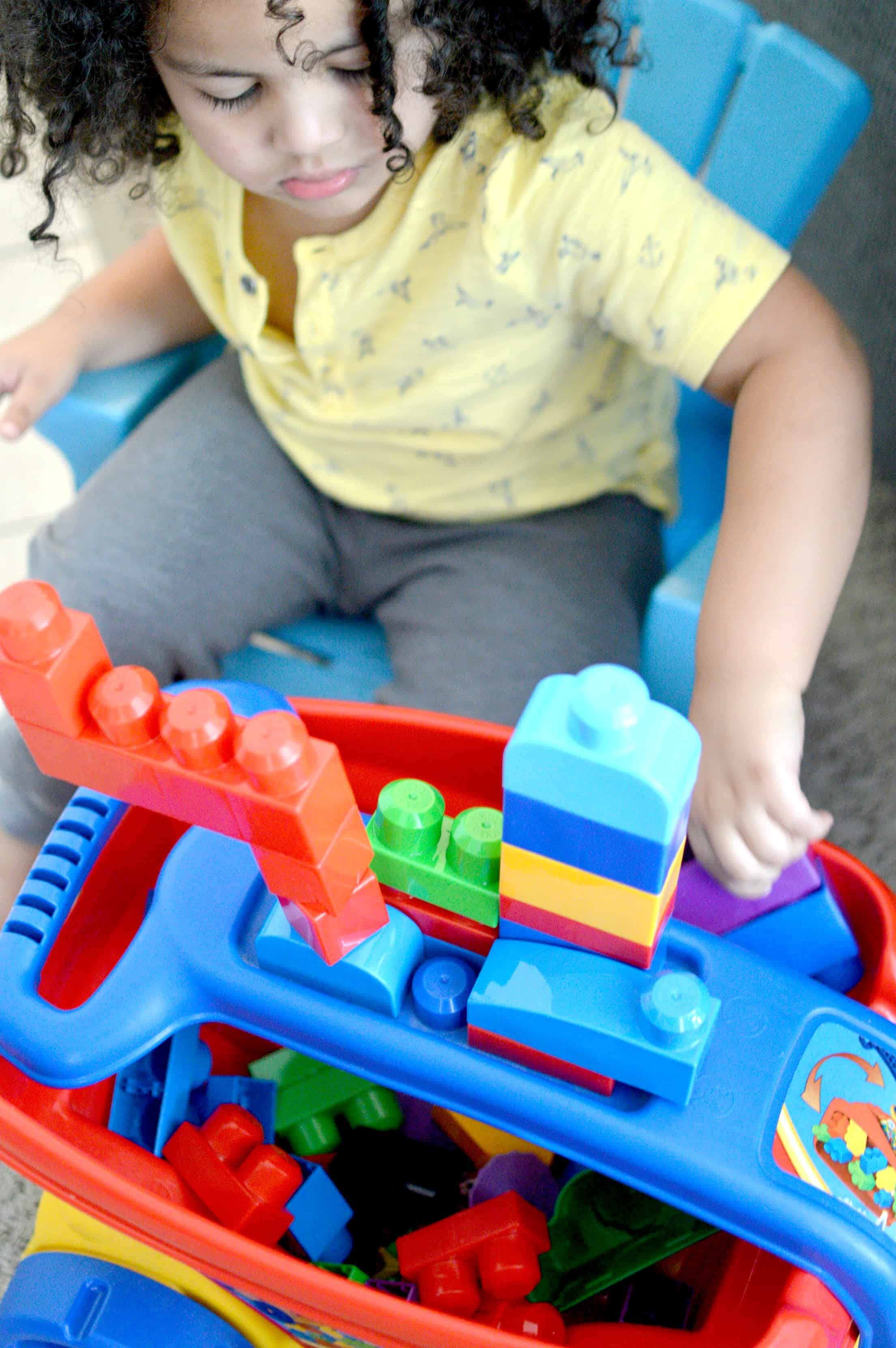 You guys know those pesky wooden toy blocks that we step on all the time? It can't be just me that steps on them! Anyway, those wooden blocks are perfect to use as a creative problem solving games for kids! This is another gem that I found from Primrose Schools. While your child is playing with blocks, create a fun scenario and ask them to build a structure based on the scenario (E.g., "Will you build a garage for my car?" or "Let's pretend we had some horses. Can you build a house for them?"). Afterwards, you can ask your child questions like where the food is supposed to be placed, or where they would sleep. This is one of Joseph's favorite playtime activities and often times I find him and Olivia recreating the scenarios together, with questions and all! For more on creative problem solving games for kids, click here.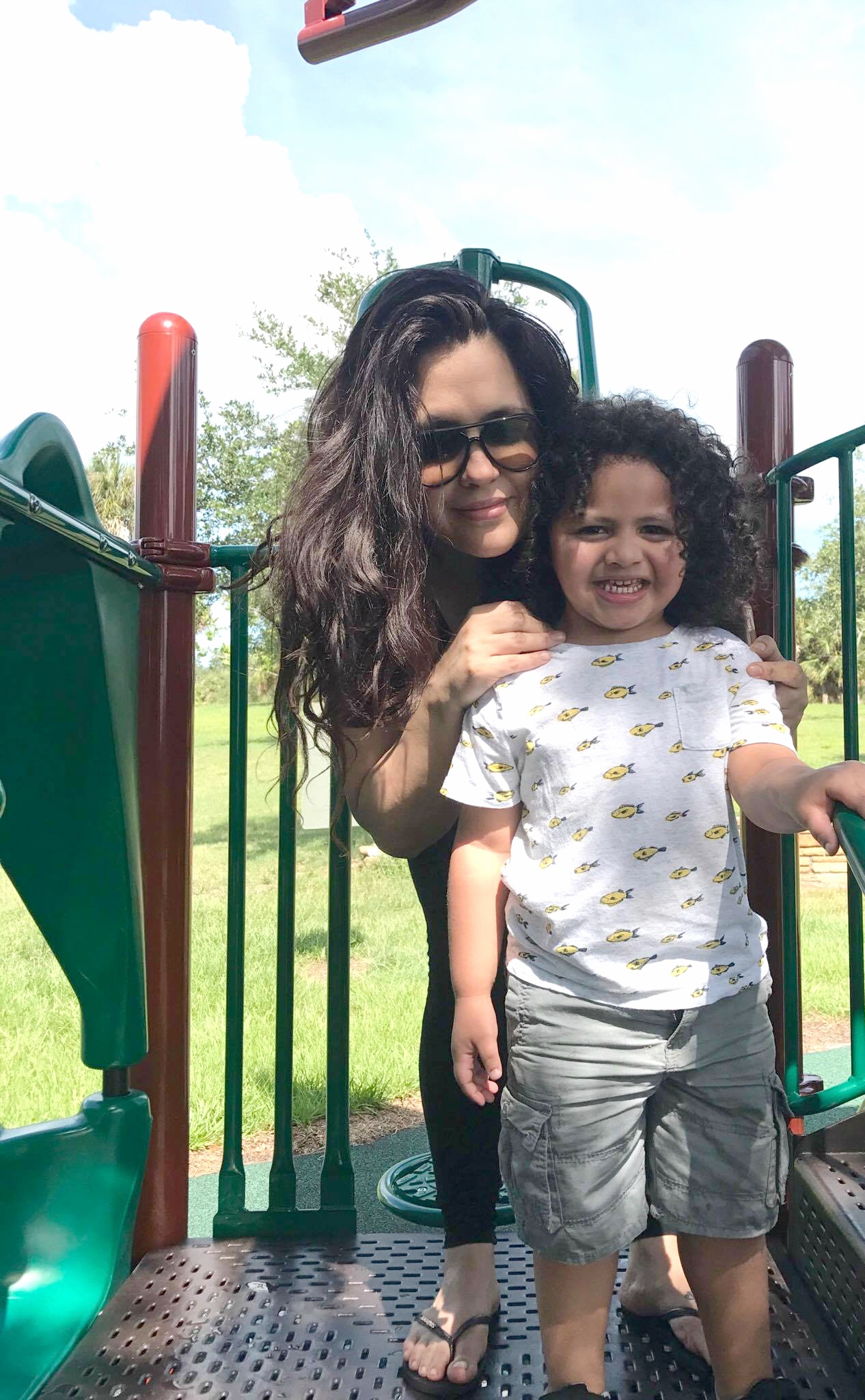 And last, but most certainly not least, respect. I'd like to say that there's a fun way to teach this, but it's really quite simple. It's just like the saying goes – respect is earned – so what better way to teach your kids about respect than by respecting them? T hat's pretty darn important nowadays, and always should be.
Fun Ways To Teach Important Skills at Home Through Playtime

Click here for this essential list of 6 brilliant executive function skills that Primrose Schools has recently shared.Primrose Schools focuses on adaptability, teamwork, problem solving, critical thinking, self-control and memory exercises that can all be taught at an early age. They focus on these skills in their curriculum, but you can also focus on them at home! Head on over and check them out.
I highly recommend these activities for your little ones, and if you subscribe to the Primrose Schools newsletter, you'll have a chance to win a Primrose Prize Pack consisting of a $250 Barnes & Noble gift card and 5 children's books! Click here to enter!