If your kiddos are patiently waiting for the Easter bunny, well… look no further! The Easter bunny has arrived in cupcake form. What a sweet surprise!
My Easter Bunny Cupcakes are adorable and oh-so sweet. Made up of fondant, buttercream, and candy googly eyes – they're almost too cute to eat.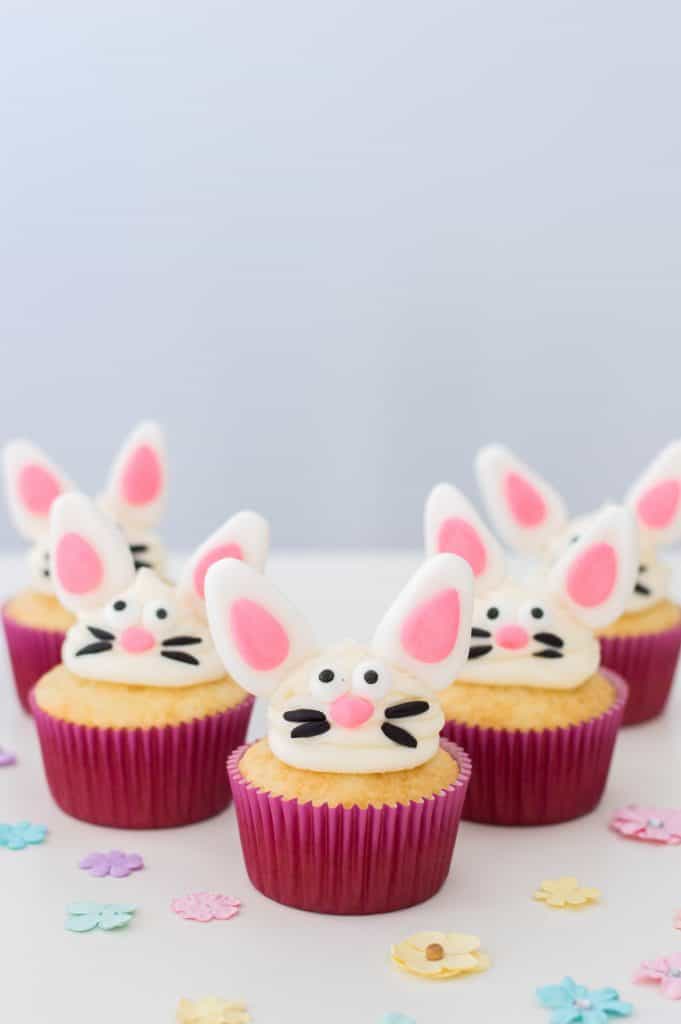 Almost.
These Easter Bunny Cupcakes hardly lasted in our household! The moment I made them, they were gobbled up. One thing's for sure: I've gotta make extra batches for our Easter celebration!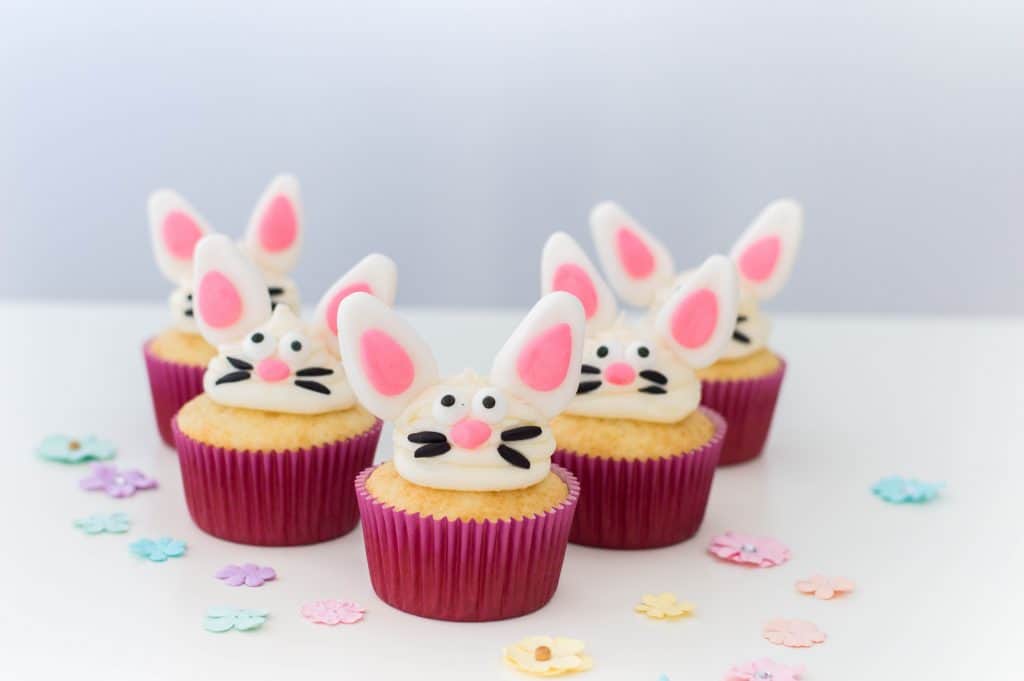 I think my favorite part of these cupcakes are the bunnies' cute ears. The pink detailing just gives it that perfect spring/Easter touch. Scroll down for the fun Easter recipe!
More Easter Treats You'll Love:
White Chocolate Easter Candy Bark
Caramel Brownie Easter Egg Hunt
Peeps White Chocolate Pretzel Birds Nest
Easter Bunny Cupcakes
Ingredients: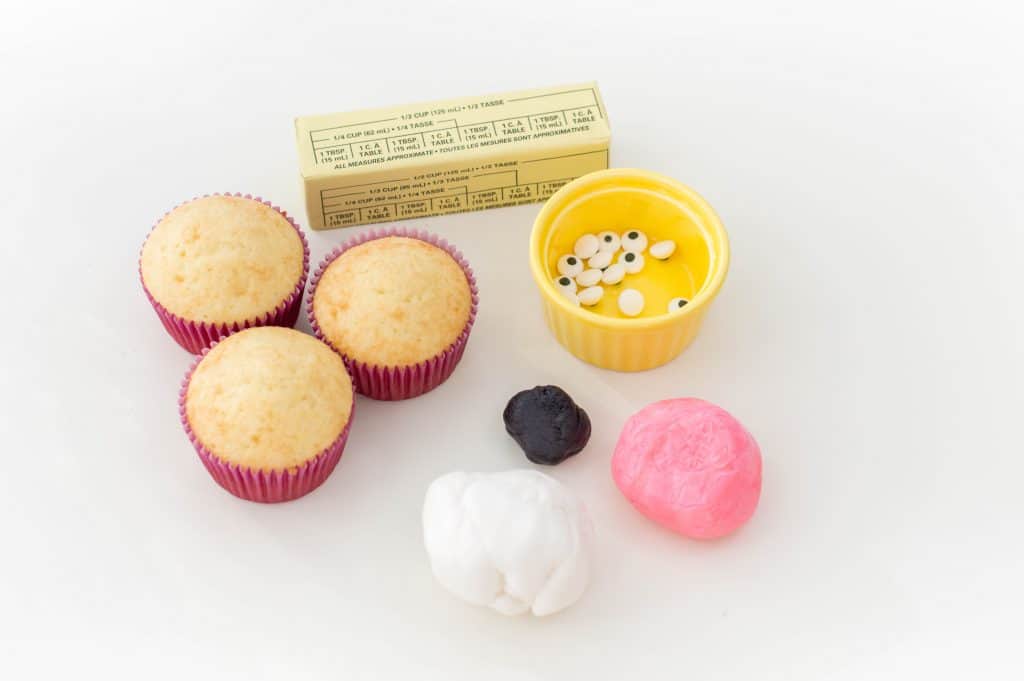 12 of your favorite vanilla cupcakes
½ cup softened butter
2 cups icing sugar
3-4 tbsp milk
8-9 oz. white fondant
12 candy googly eyes
4-6 oz. pink fondant
1-2 oz. black fondant
Yields: One dozen cupcakes
Begin by checking on your cupcakes: they have to be completely cool before you begin the decorating process.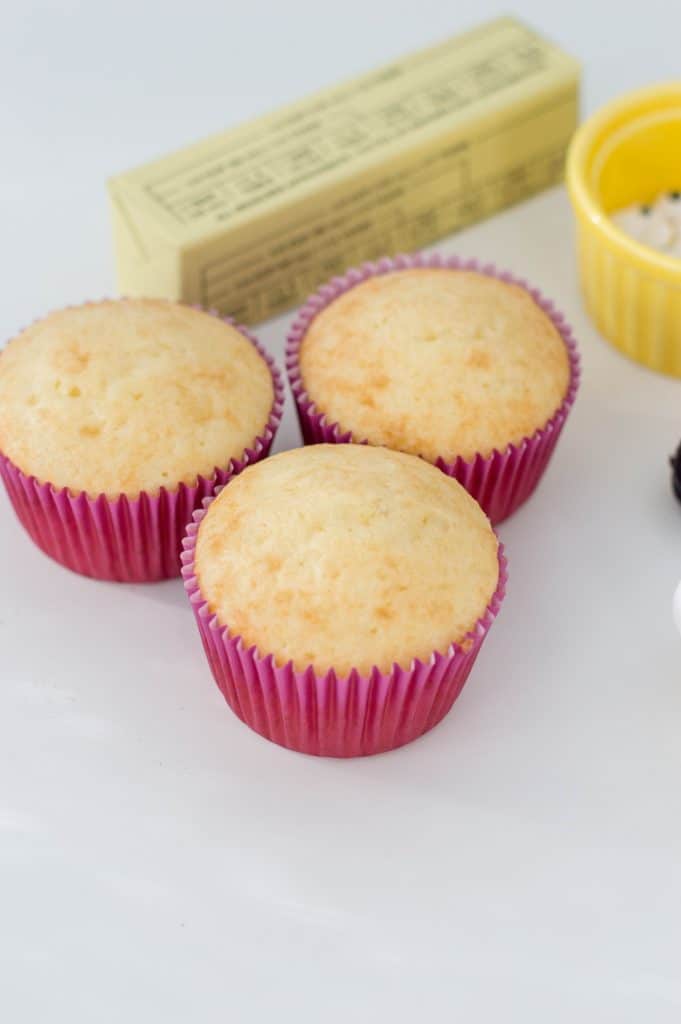 Using an electric mixer, make your butter cream by beating together butter, sugar and milk on medium speed.
Gradually increase speed to high.
Once the buttercream is formed, scoop it into a piping bag and frost the center of each cupcake (use a round icing tip).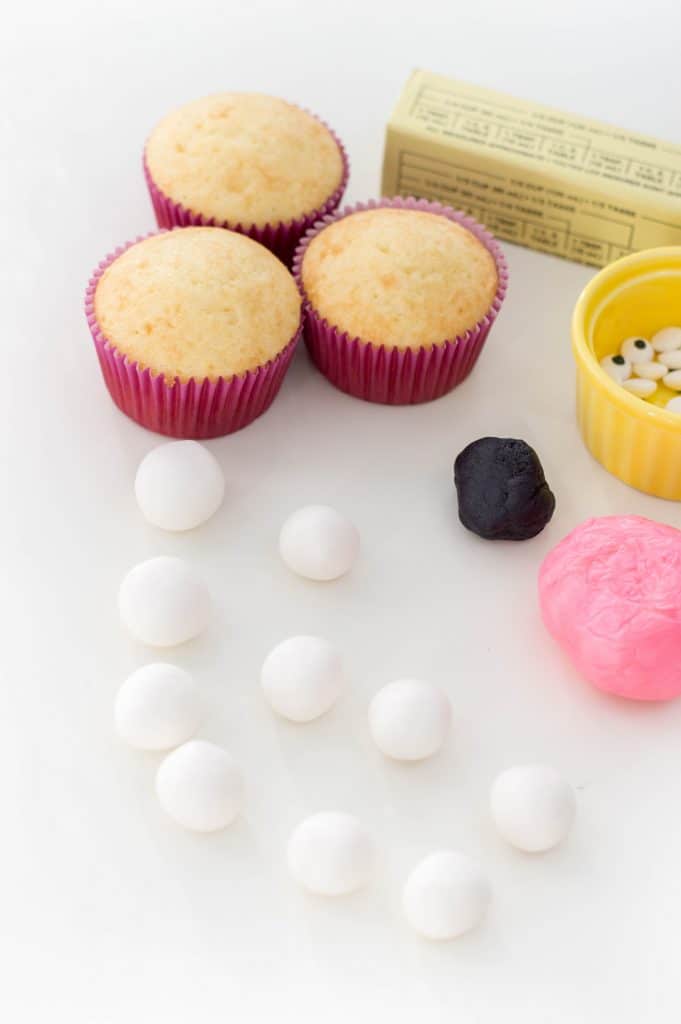 Separate your white fondant into 24 spheres, about one inch in size each.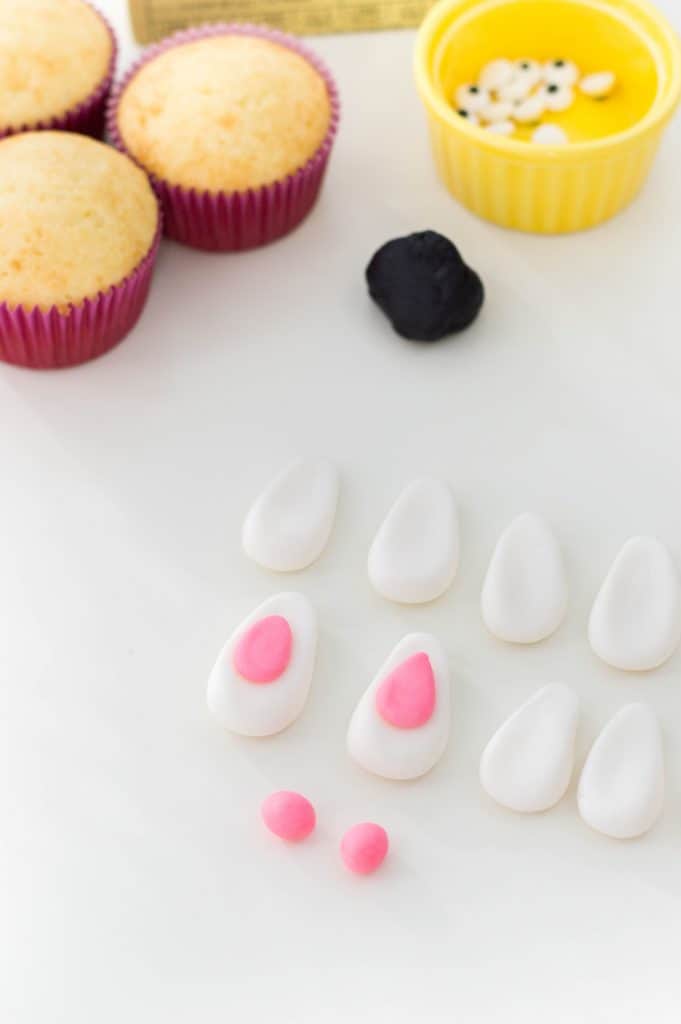 Flatten out the white fondant spheres and then point one end. They will act as your bunnies' ears.
Roll out a portion of your pink fondant into 24 small spheres, about 1/3 of an inch in size.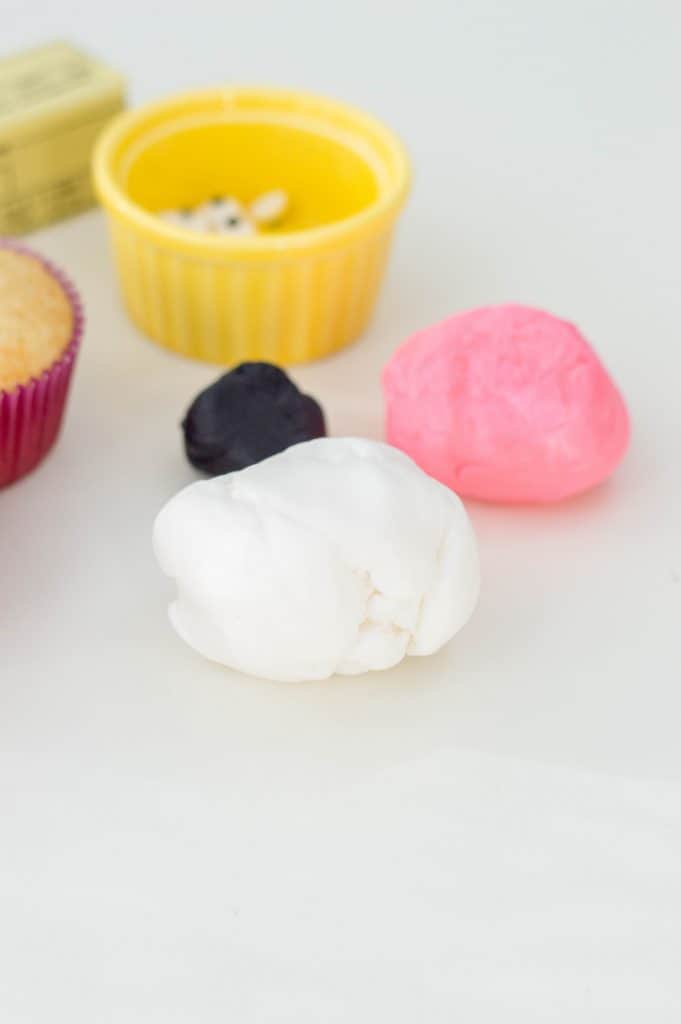 Flatten the pink spheres, slightly smaller than your white fondant pieces. Point one end and press one onto each white fondant piece.
Insert a toothpick into each fondant bunny ear.
With the remainder of your pink fondant, roll out 12 small spheres, about ¼ of an inch thick. Place one on the middle of the frosting of each cupcake. Above it, place 2 of your googly candy eyes.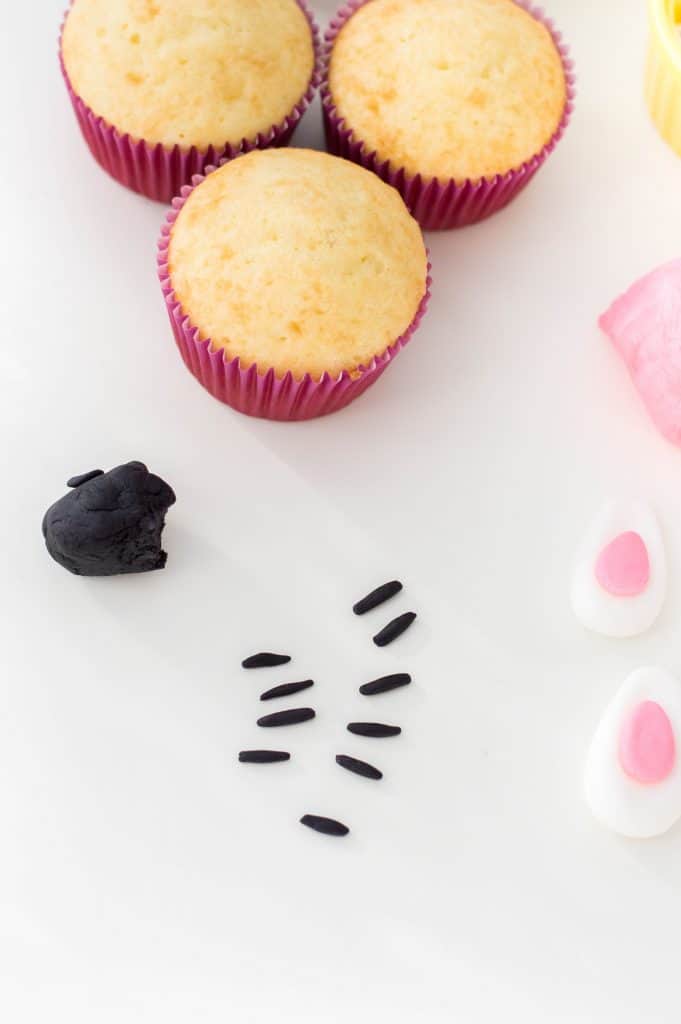 Roll out small, thin strips of your black fondant – you'll need 48 of them.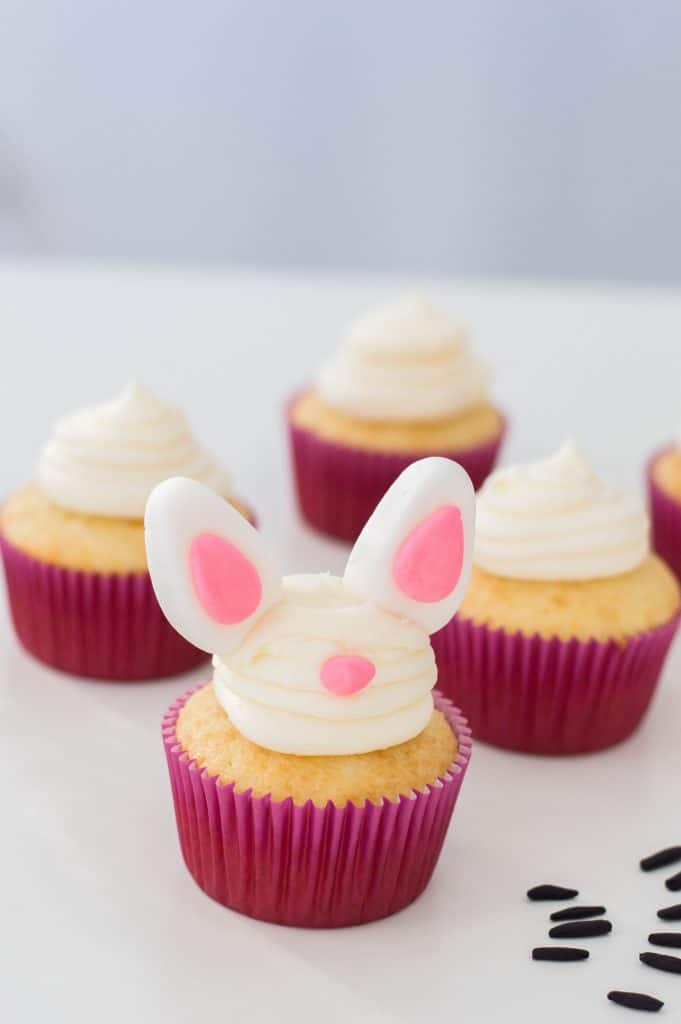 Place the black strips on your bunnies' faces – 2 on either side of its nose.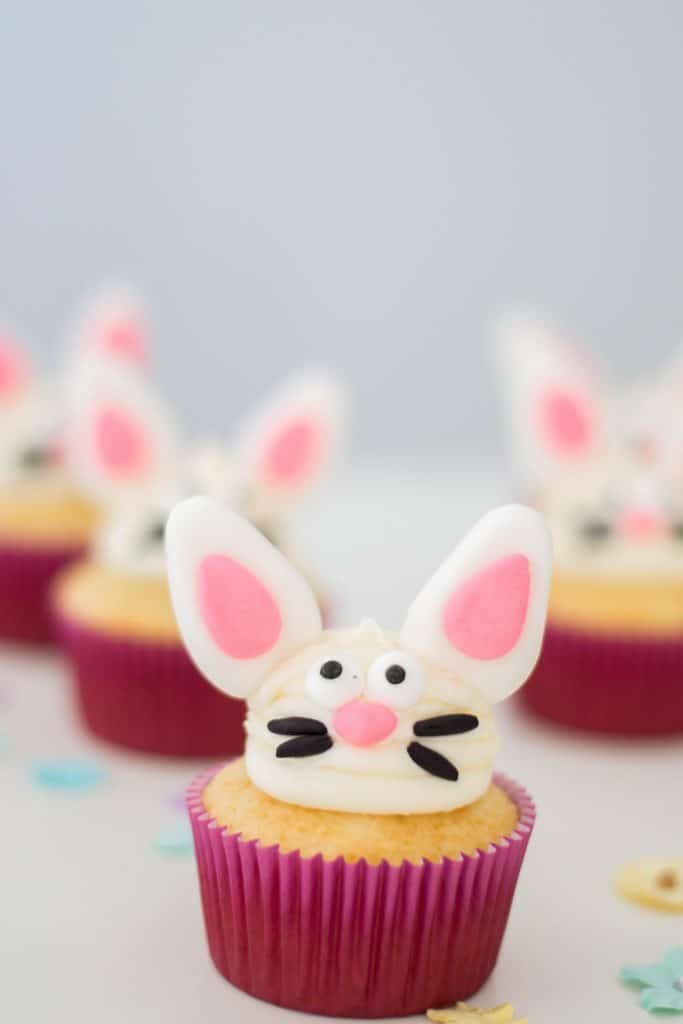 Gently insert 2 fondant bunny ears on the top of each cupcake. Serve, enjoy and Happy Easter!
Pin for later!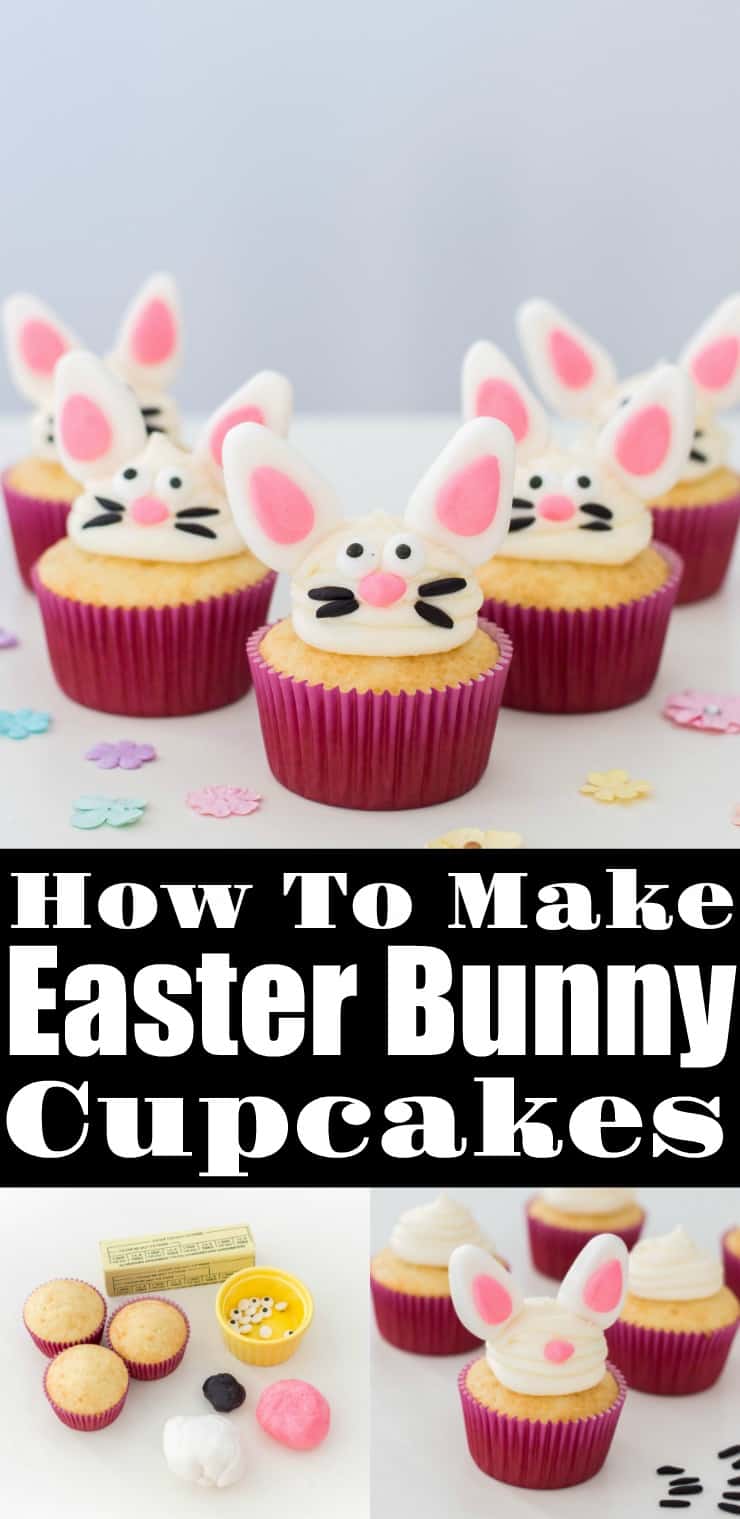 Click here to follow me on Pinterest for more Easter recipes!