This white chocolate Easter bark is a yummy treat that's almost too pretty to eat! Set out for guest, or bag the candy bark and add to your kids Easter basket!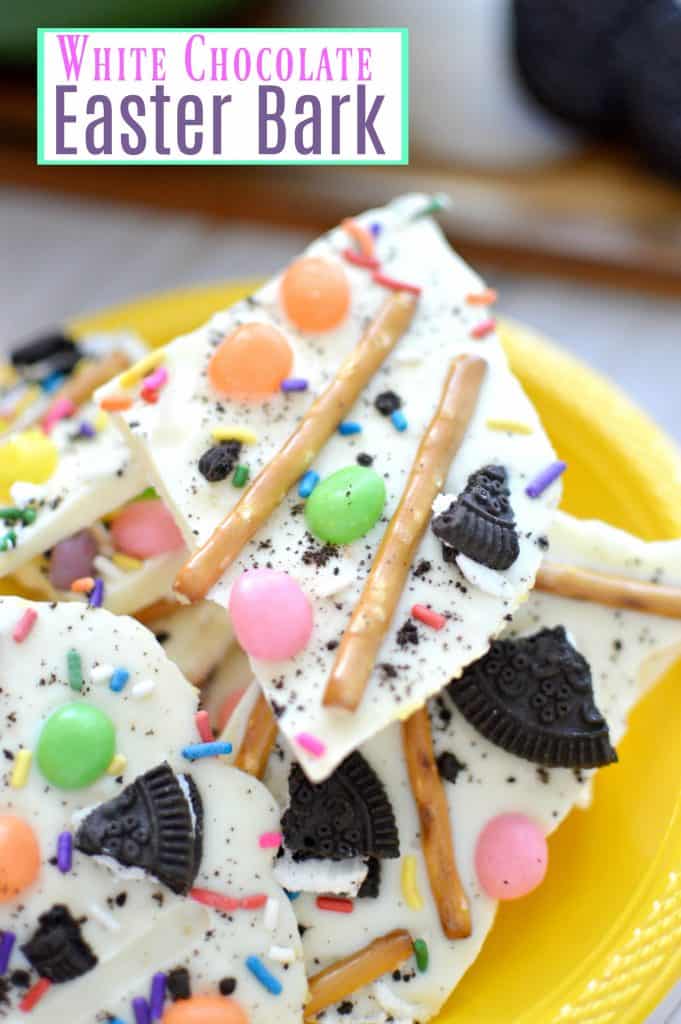 Keeping with all things light, pretty and Easter themed, I decided to make some Easter Candy Bark. I've only made candy bark a few times before, but since I had a ton of chocolate and candy leftovers from the Caramel Brownie I made laying around, I decided to share it. To be honest, the best thing about making this white chocolate easter bark was  layering the toppings.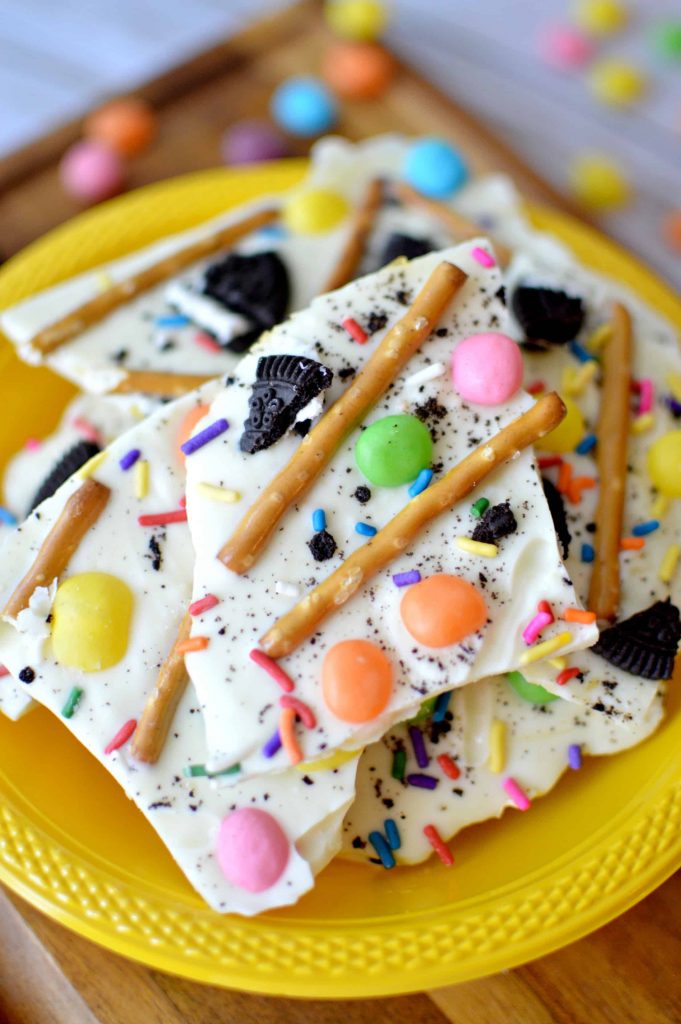 There's never one piece of candy bark that looks the same and each one has a pretty pattern of it's own unless you strategically line up your toppings, which looks equally as pretty! I've even kept things simple and mixed dark and white chocolates and then gave it a simple swirl. The possibilities are endless!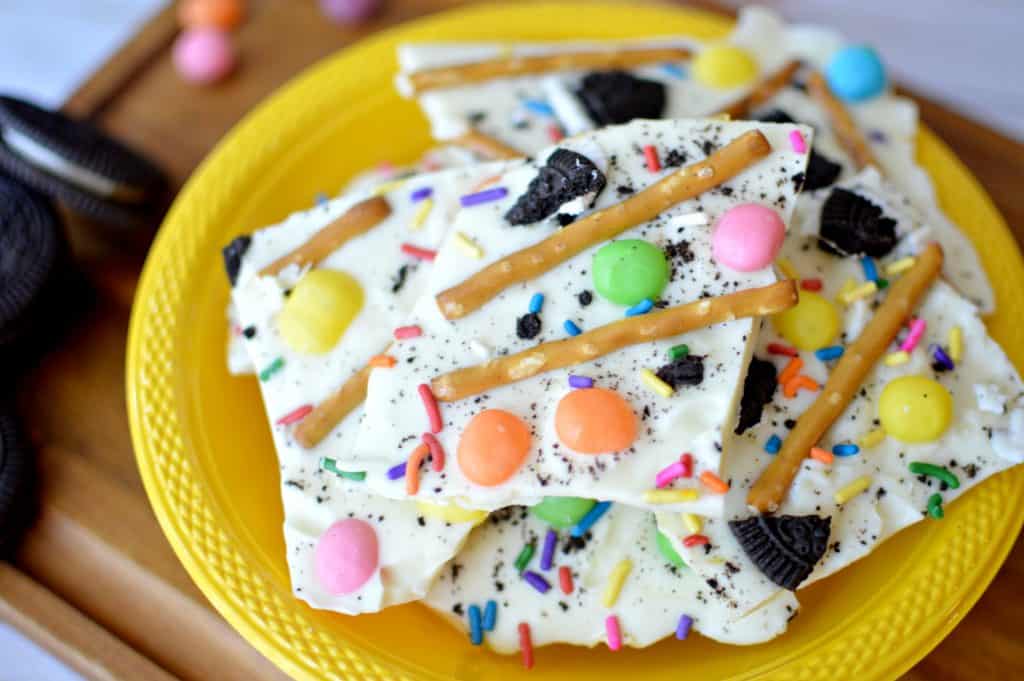 Check out the easy and super fun to make Easter Candy Bark below!
White Chocolate Easter Bark
Ingredients:
10 ounces of white chocolate
5 cookies **You can use chocolate sandwich cookies, chocolate  chip, or even wafers.
1 1/2 cup of jelly bean Easter eggs
Sprinkles
3/4 cup of pretzel sticks
Parchment paper
Instructions:
Lay parchment paper on cookie sheet **I used a square cake pan but either will work.
Spread a really light layer of butter on parchment paper.
Melt you chocolate and pour onto pan
Add your pretzels, broken pieces of cookies (if you don't have any crumbs to sprinkle simple break up with your fingers) and proceed with smaller toppings likes jelly beans.
Let candy bark set for about 45 minutes.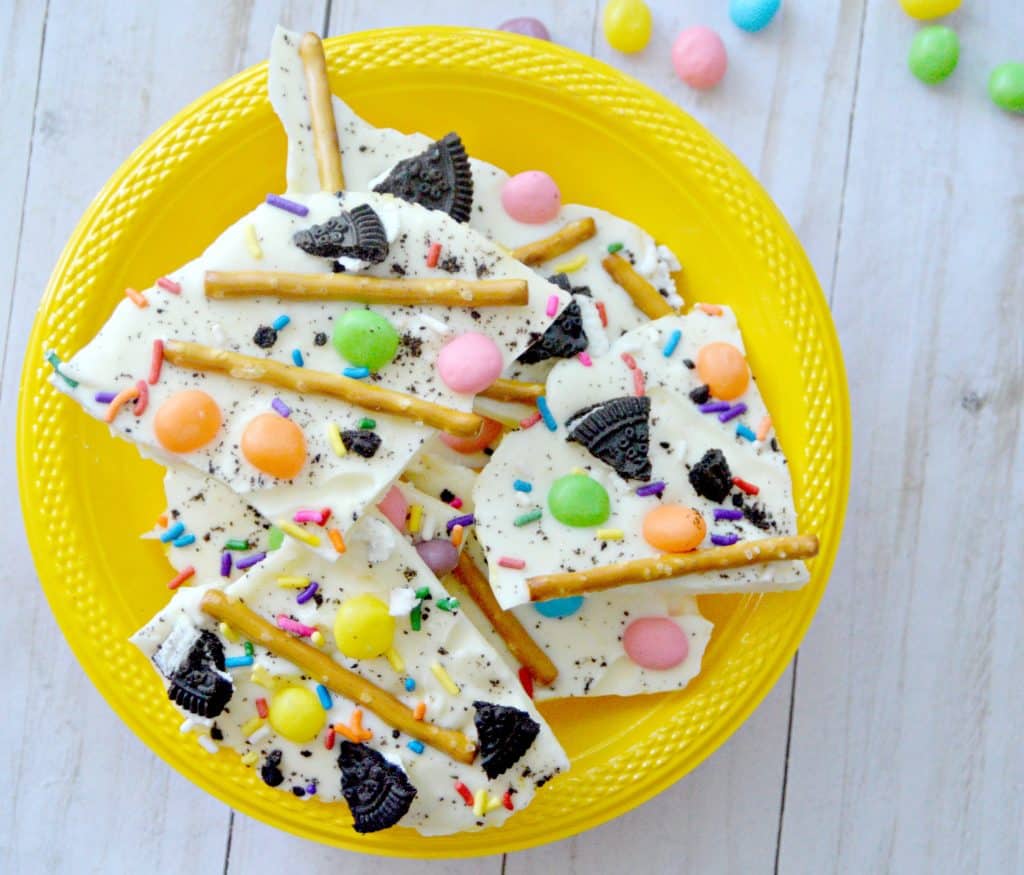 Pin for later!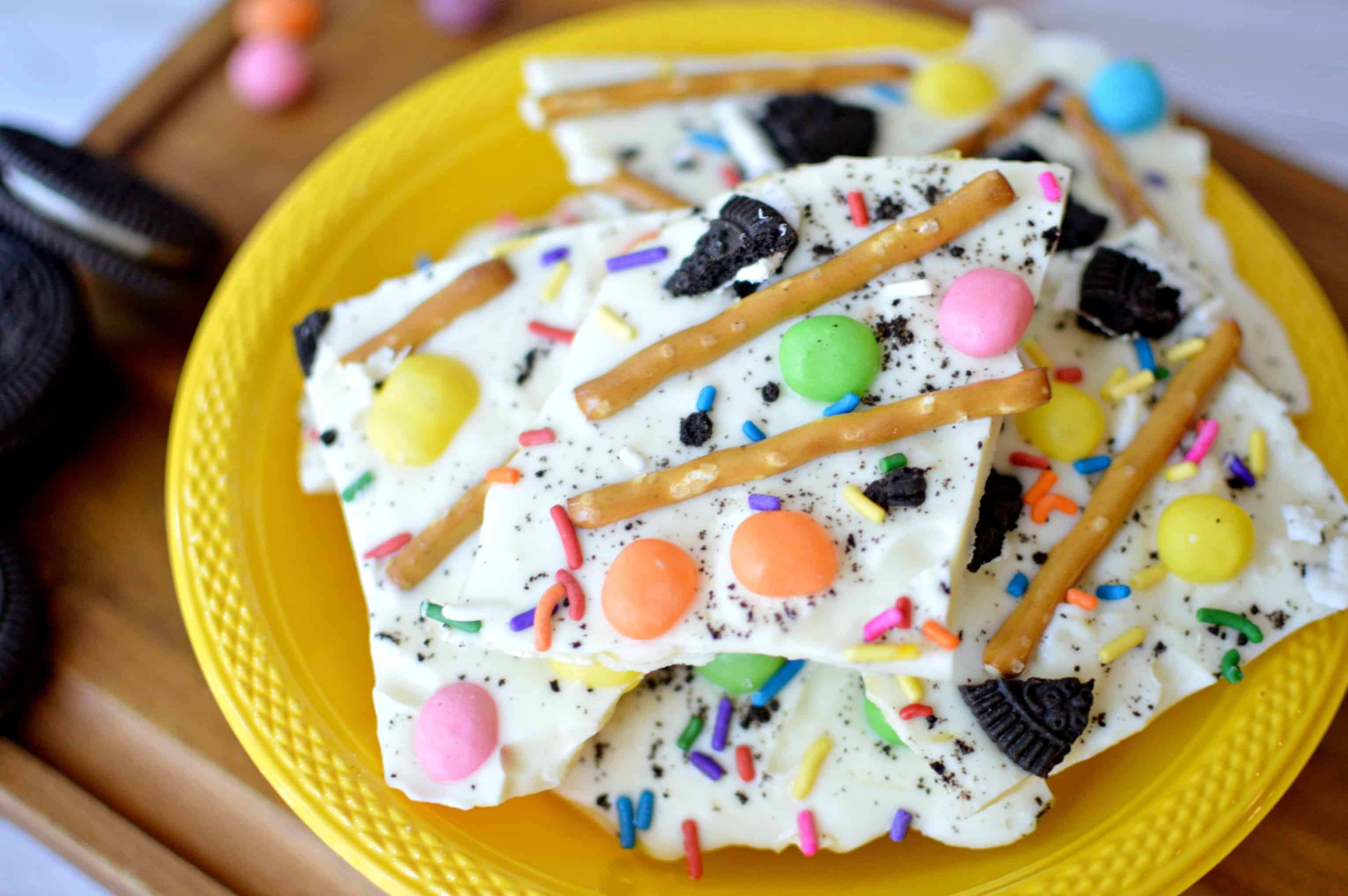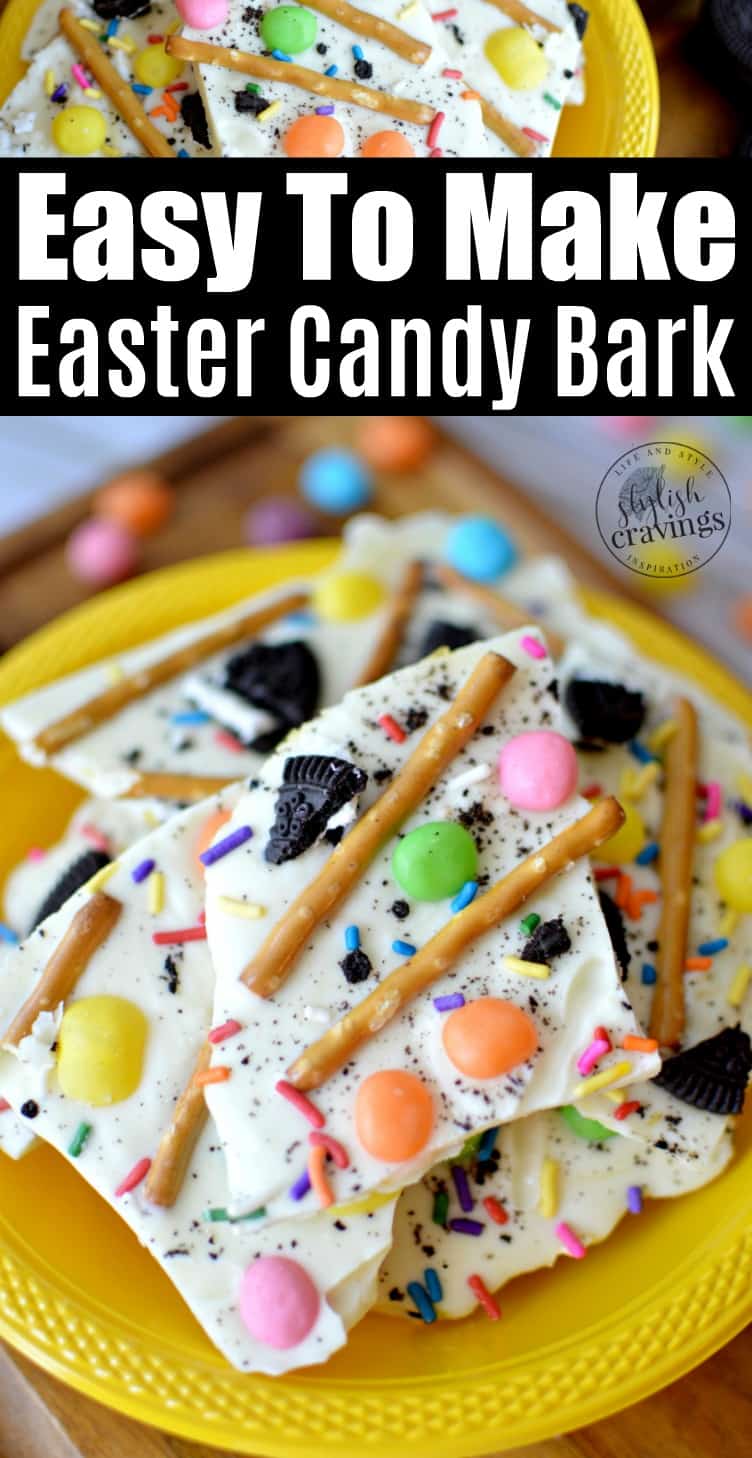 Isn't it pretty?! Have you ever made candy bark? What was your favorite toppings? Stay tuned I'll be sharing another easy to make Easter treat this week!