With the holidays right around the corner, now is a great time to start making fun treats like this Grinch pretzel bites! Scroll down for the steps to make these easy grinch pretzel recipe!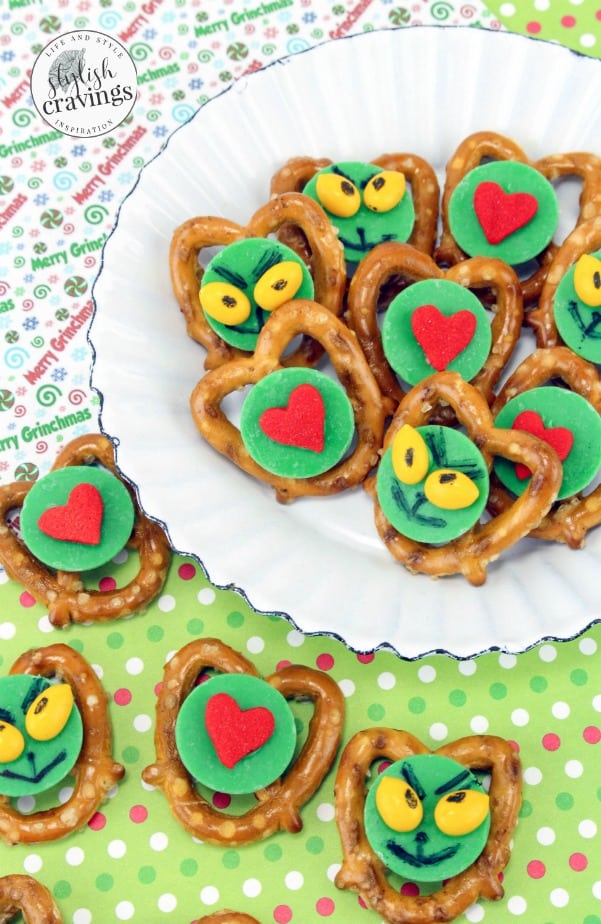 Growing up watching the Grinch was a holiday tradition that I now do with my own kids! Normally we'd just cuddle up on the sofa to watch the movie but now that they're older it's more fun getting them involved in crafts and even easy recipes.
Easy Grinch Pretzel Bites
I love making pretzel bites and last time I made these festive Christmas caramel pretzels. They're so easy to make and I like setting them out for guest to grab. These fun Grinch pretzel bites are also perfect for holiday get-togethers, a fun movie night treat to make together as a family. Gift idea: make a large batch and place in a mason jar with color coordinating ribbon and gift them to friends and family!

Unlike lots of Grinch treats, this sweet and salty Grinch pretzel recipe is actually pretty easy to make and only require a few ingredients to make.
What's Needed
– Twist Mini Pretzels
– Green Chocolate Candy Melts
– Candy Sunflower Seeds (yellow)
– Candy confetti Hearts
– Black Food Writer Marker
Directions
1. Take the green candy melts and with your food writer pen, draw on a Grinch face. Then add 2 black lines to the yellow sunflower seeds to represent the eyes.

2. Next, melt about 1/3 cup of the candy melts and place in a sandwich baggie or piping bag.

3. Pipe small dots of chocolate on the pretzels then place the Grinch faces and plain candy melts on top. Let Dry.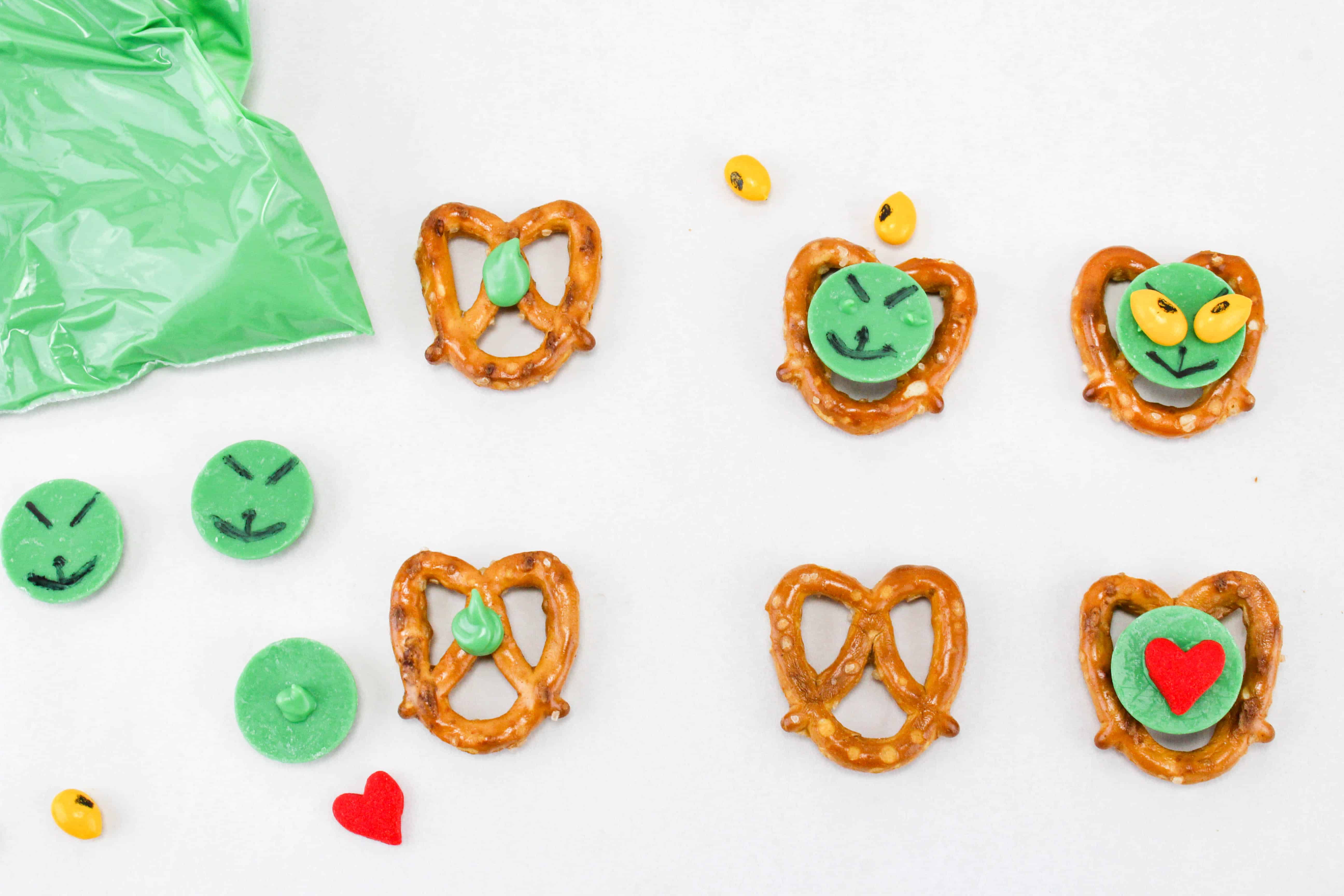 4. On the Plain candy melts, place a dot of chocolate and stick on the candy hearts. On the Grinch faces, place 2 dots of chocolate and place on the eyes. Let dry.

5. Enjoy these fun Grinch treats!!
Pin for later!

Looking for more Grinch treats? Visit some of my friends below for more easy to make recipes!
Grinch Cookie Pops
Christmas Grinch Punch 
Grinch Christmas Cookies