I'm all about making homemade sweets during the holidays, but more often than not I'm short on time. For those days where I do have the time, I turn to my Christmas Caramel Pretzel recipe! With only a few ingredients, even the kids can help put it together. Once you make it, there's plenty of things you can do with them! They can be put into a bowl and set out on a table for those unexpected holiday guests or you can give them to your kids to give to your neighbors or their teachers!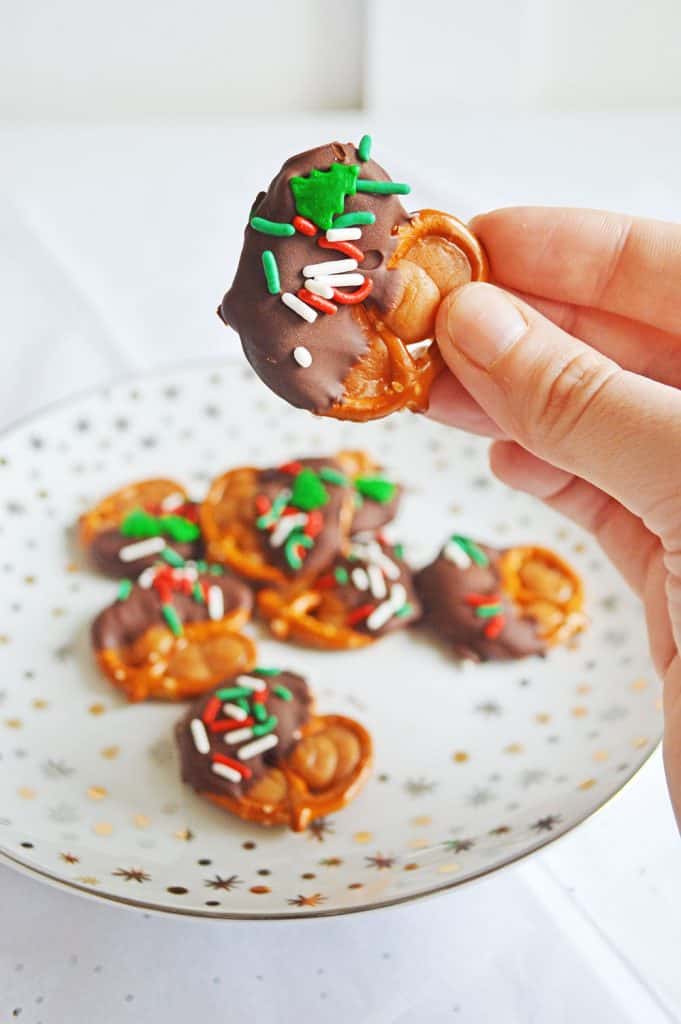 Christmas Caramel Pretzels
Ingredients:
32 mini twist pretzels
1/2 a 12 oz. bag of caramel bits
1/2 a 12 oz bag of mini semi-sweet chocolate chips
Christmas sprinkles
Directions:
Preheat your oven to 375 degrees. Lay a sheet of parchment paper onto your cookie sheet and lay out pretzels in a single layer.
Fill pretzels with caramel bits, 6-7 per
pretzel
. Bake for 5 minutes until caramels just start to melt. Allow the pretzels to cool.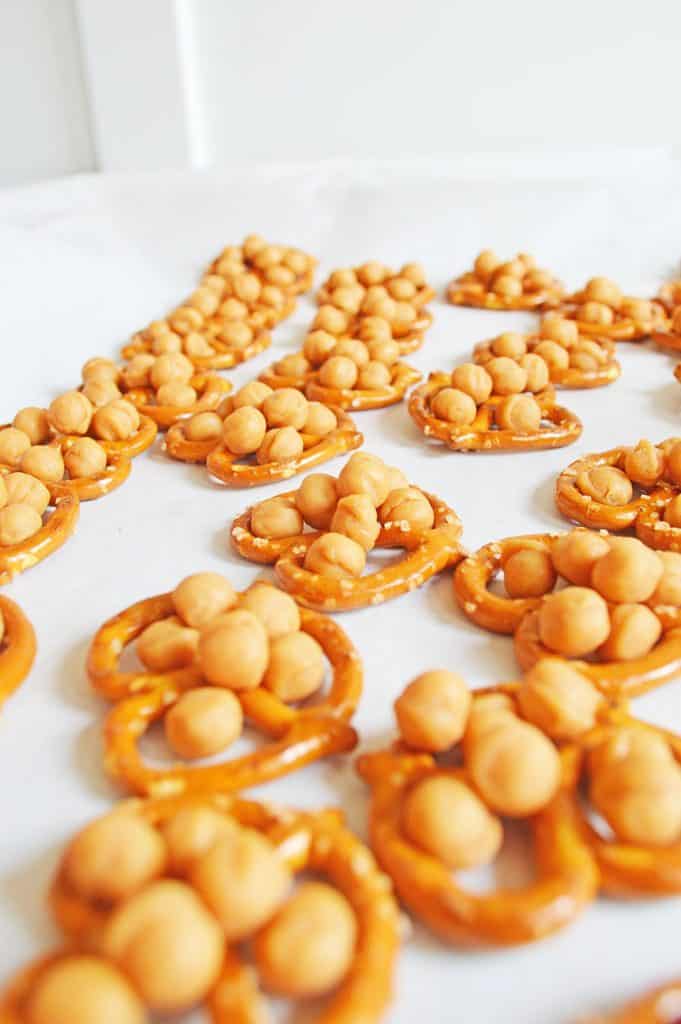 Then, microwave your chocolate chips in the microwave on 30 second intervals, stirring well between. Dip half of the
pretzel
into the chocolate, and then sprinkle with fun festive Christmas sprinkles.
Pop into the fridge for about an hour to set the chocolate and enjoy!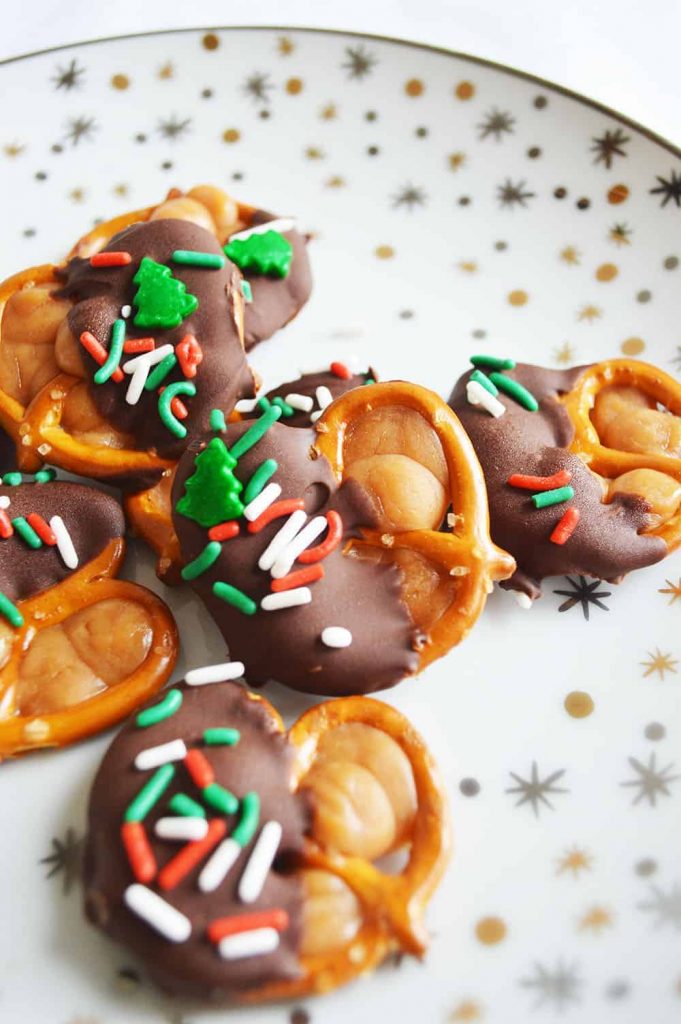 Christmas Caramel Pretzels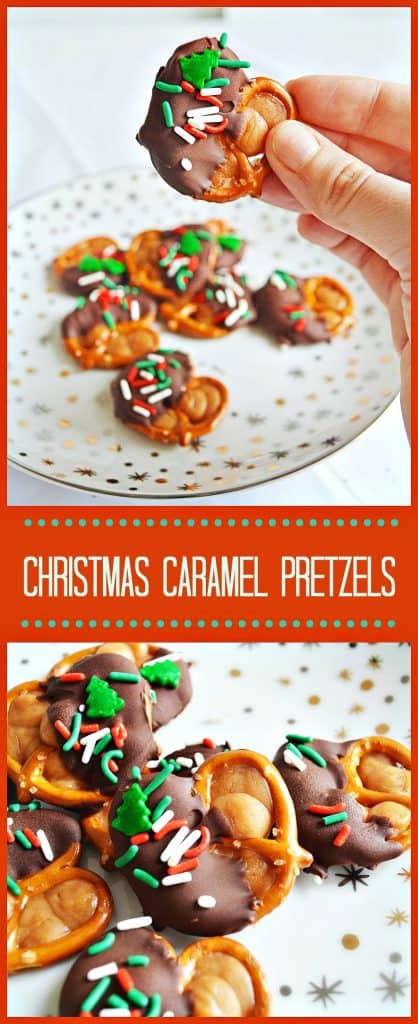 What's your favorite simple Christmas recipe?