I've now lost about 8 pounds in just two weeks. I'm not counting carbs or calories, I just cut out the carbs during the day. I'm not too strict, if I feel I need some carbs during the day I will snack on almonds or have a keto smoothie. Scroll down for this easy keto buffalo chicken dip!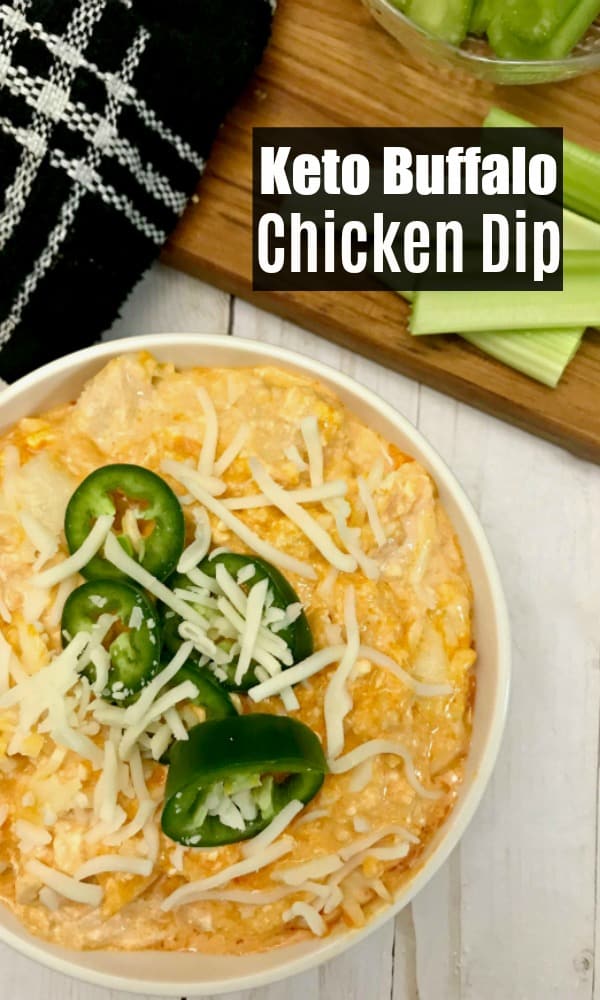 Even though I want to lose the extra baby weight, the main reason for my switching to a mainly low-carb diet, or lazy keto, as I call it, was more about feeling my best. I was feeling sluggish and even though I was eating more, I was hungrier more often. Go figure!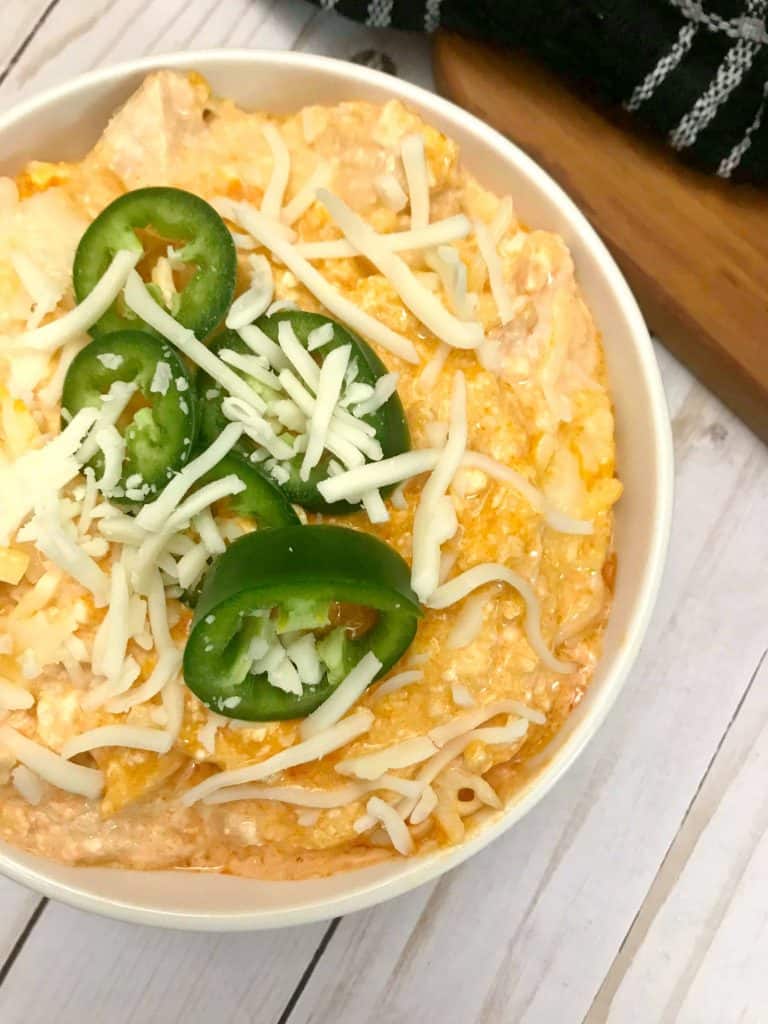 Thankfully I don't have a major sweet tooth, so for me, a low-carb diet is perfect. But honestly, I can't believe anyone would really ever feel unsatisfied doing any sort of low-carb diet, whether it's keto, lazy keto, or simply just lowering your carbs. The options are endless, and it's pretty easy to accommodate your low-carb needs.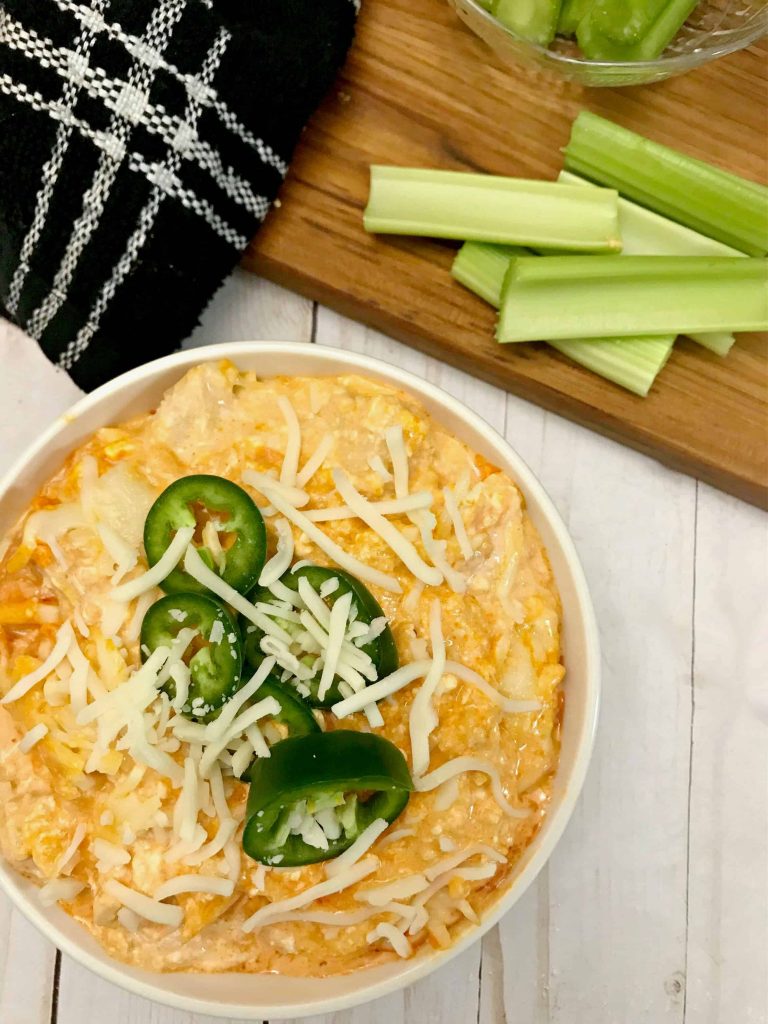 This easy buffalo chicken dip recipe has only 5 ingredients and is another example of a recipe that very much feels like you're indulging!
Looking for more low carb recipes? Check out this keto pizza casserole, this easy to make keto chicken pizza crust or a delicious egg roll in a bowl recipe that only takes about 20 minutes to make!
Ingredients:
3-4 cups of canned chicken breast **I normally buy a store-bought rotisserie chicken and remove the skin but canned chicken is a lot quicker.
3/4 cup of hot Sauce (make sure you check the carb count)
3/4 cup of low-fat blue cheese dressing
Shredded mozzarella cheese **I used 2 cups but you can add as much as you like, you can't go wrong!
Instructions:
In a bowl add cream cheese and microwave for 1 minute or until soft. Add hot sauce and mix.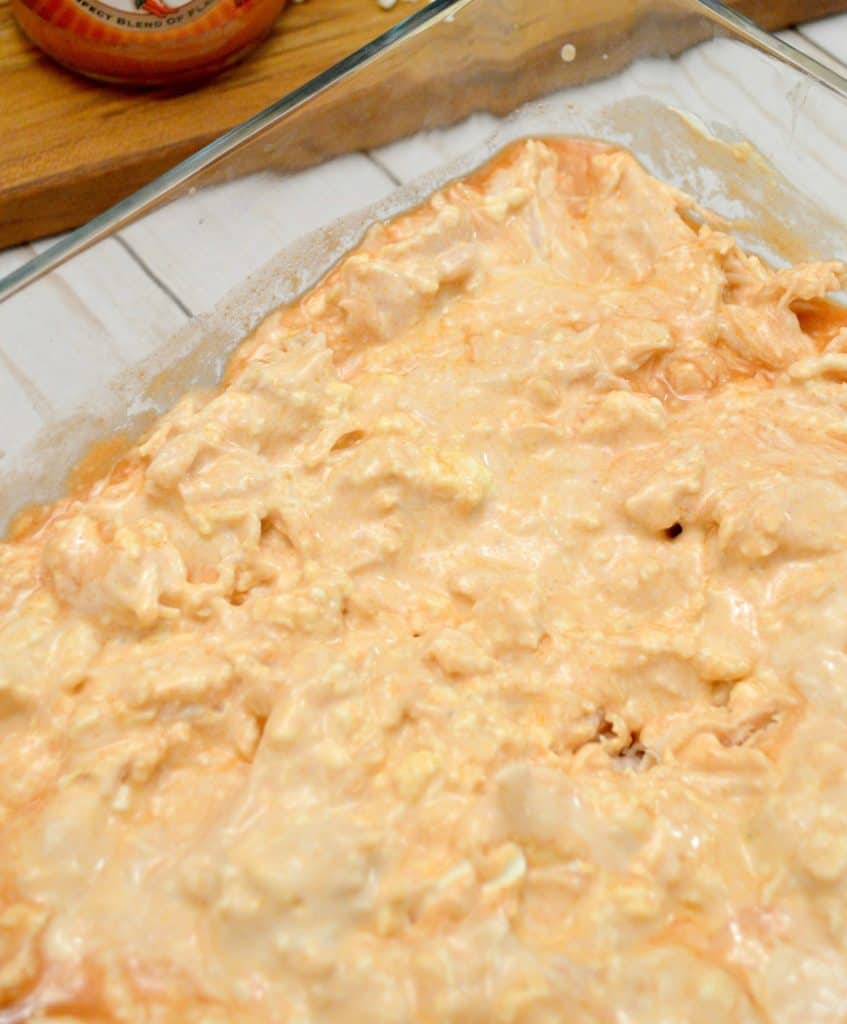 Add chicken and blue cheese dressing to bowl and mix.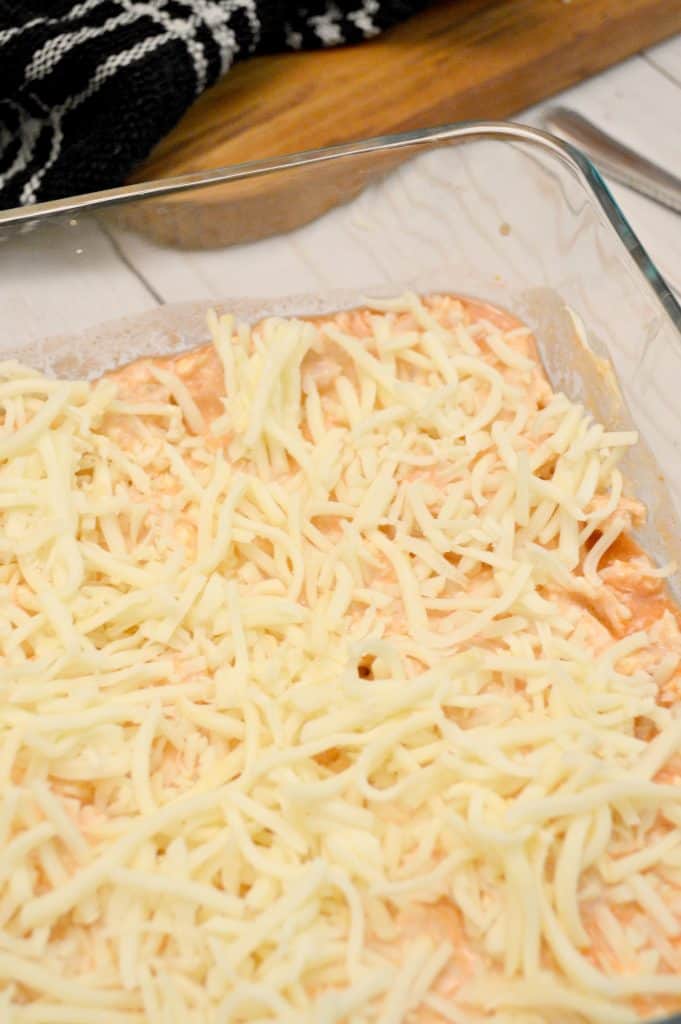 Place mixture into an oven safe dish and top with mozzarella cheese.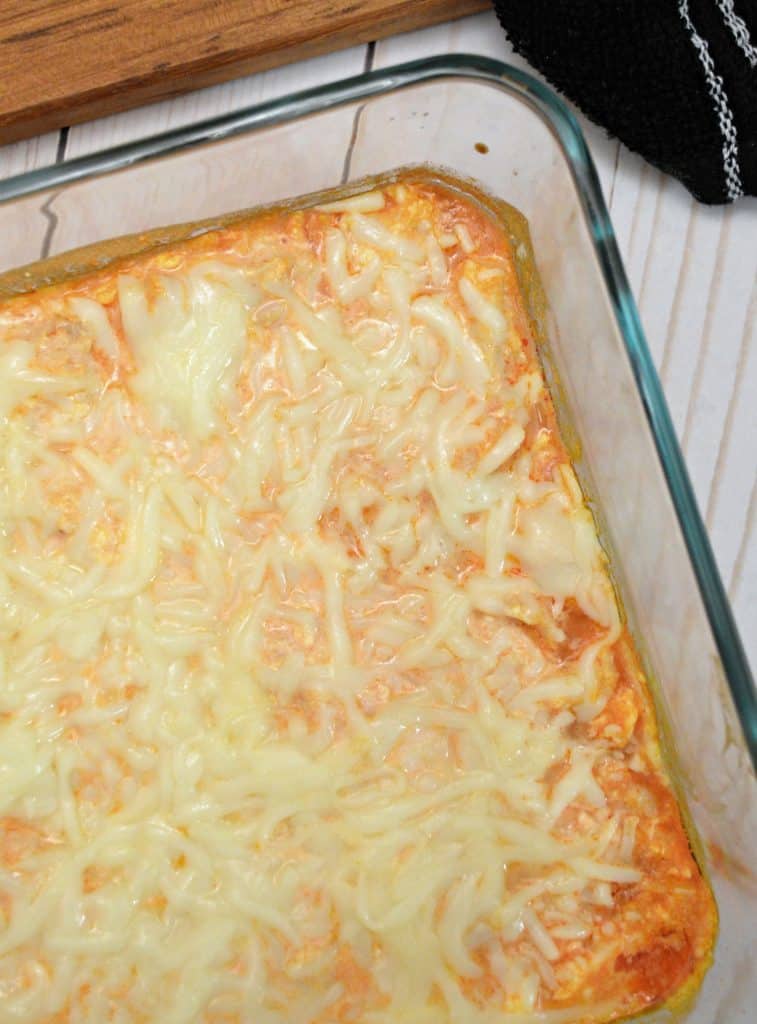 Bake for 15-20 minutes. *I tend to lean towards 20 minutes because I like the cheese a tad crispy around the edges.Top with jalapenos for extra kick and top with more mozarella cheese!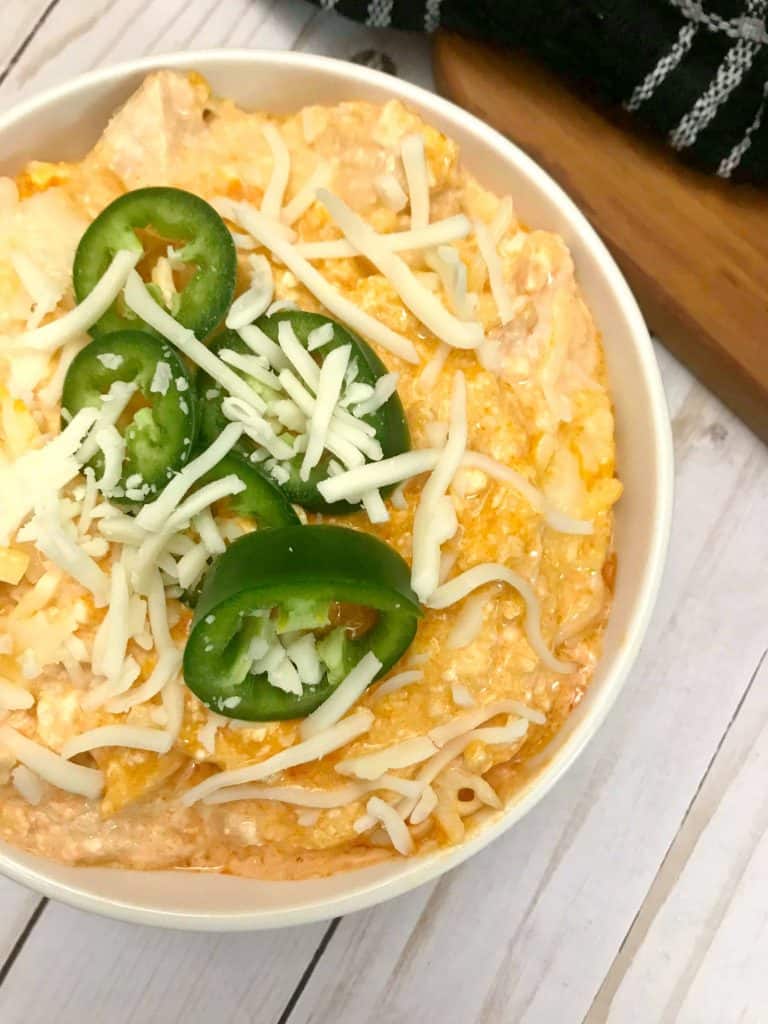 Serve with celery, pork grinds or crackers if you're not worried about carbs. This keto buffalo chicken dip is perfect to make for last minute guest or to bring to a party!
Pin for later!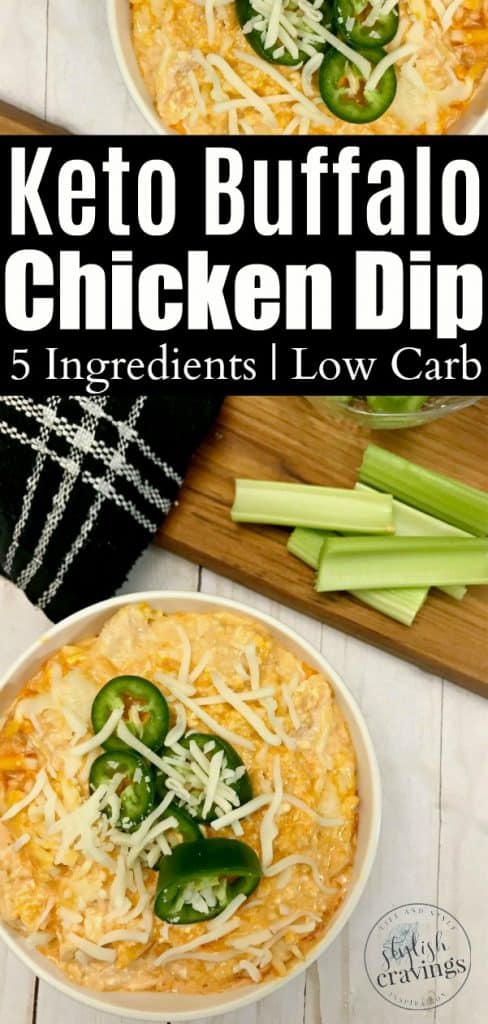 My keto recipes are by far my most popular, and after receiving various messages requesting more low-carb recipes, I figured I'd share more on my weight loss and what I'm eating and cooking. Stay tuned!