Can you tell that we love pizza at our house? Last time I shared our favorite keto pizza casserole and now an easy Keto chicken pizza crust recipe! I just started making this chicken crust recipe and so far it's a hit with everyone! Scroll down to see how it's made!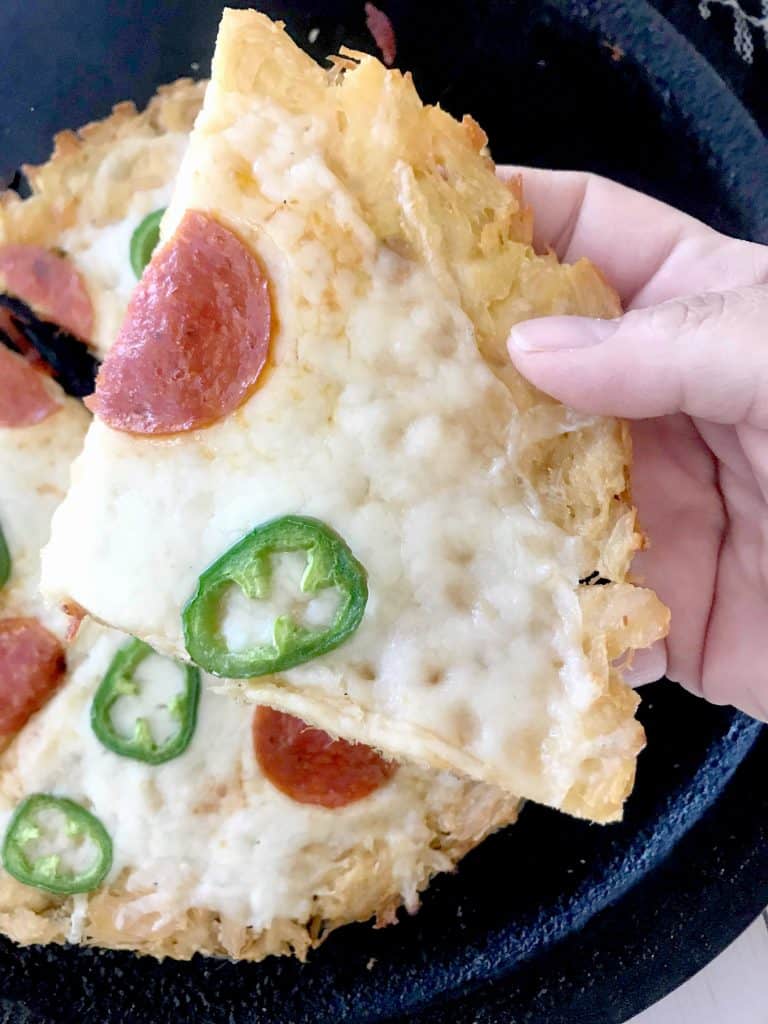 I came across a similar Keto chicken pizza crust recipe a while ago and never got around to making it until recently. This Keto chicken crust recipe is as easy as it gets! All you need to make this easy and delicious Keto pizza crust is one egg, parmesan cheese, and canned chicken breast! Scroll down for the super easy to make keto recipe!
Keto Chicken Pizza Crust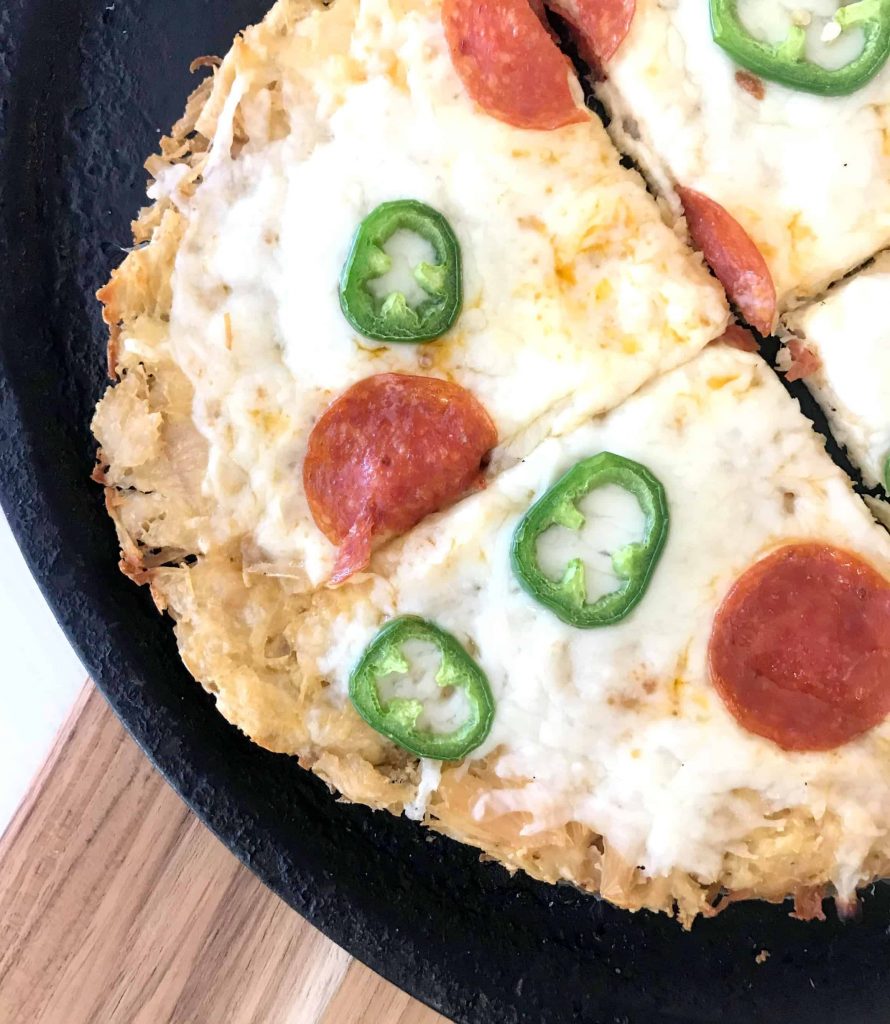 Finding low carb recipes that we all enjoy is a major win for me but thankfully even the kids love this keto chicken crust and it's so tasty that they even snack on the Keto chicken crust without any toppings! I even like the keto chicken pizza crust with just siracha and veggies!
Ingredients:
One egg
Two ounces of parmesan cheese
1 can of canned chicken breast.
Instructions: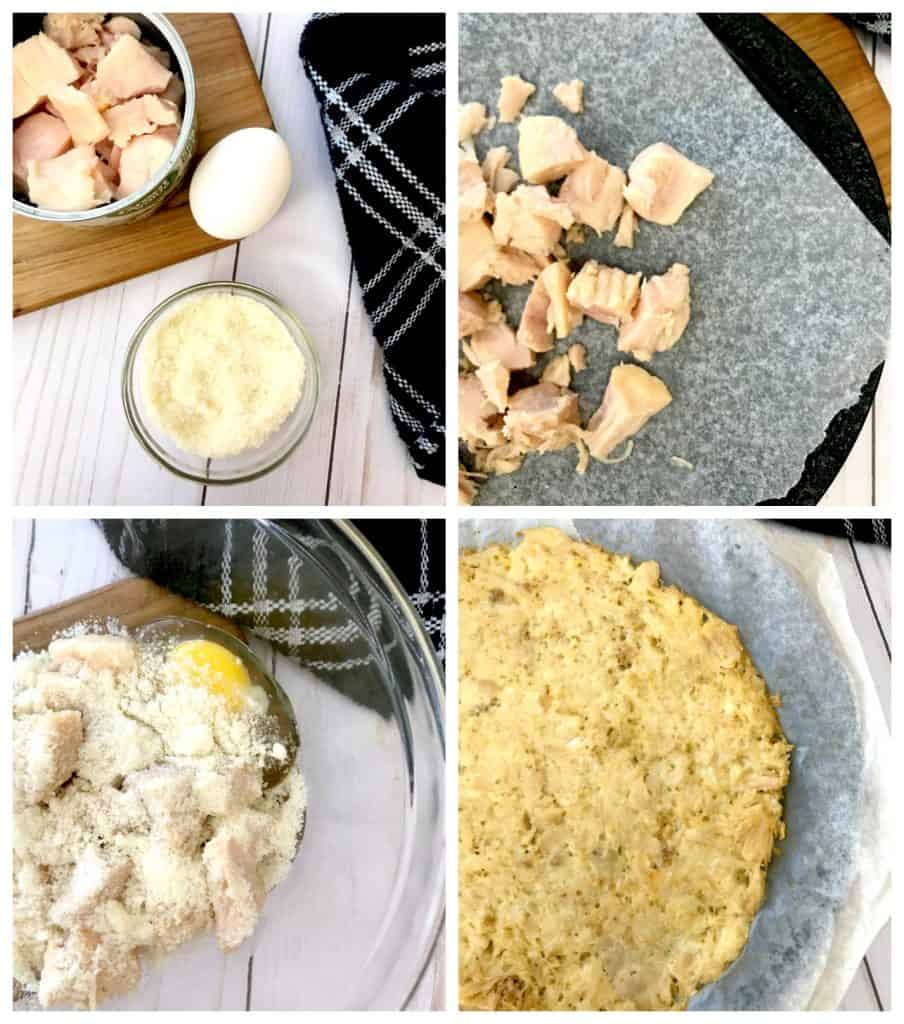 Drain chicken breast
Place chicken on parchment paper
Bake for 8-10minutes
Remove from oven and place in a bowl. Add the remaining ingredients and mix.
Spread chicken onto pizza tray and spread smooth with a spatula.
Bake for 10 minutes.
Top your keto chicken pizza crust with traditional pizza toppings like I did or get creative and add veggies, bacon or both! Bake for another 10-15 minutes and serve with a side salad and enjoy! Have you tried making a chicken pizza crust? 🙂
Pin for later!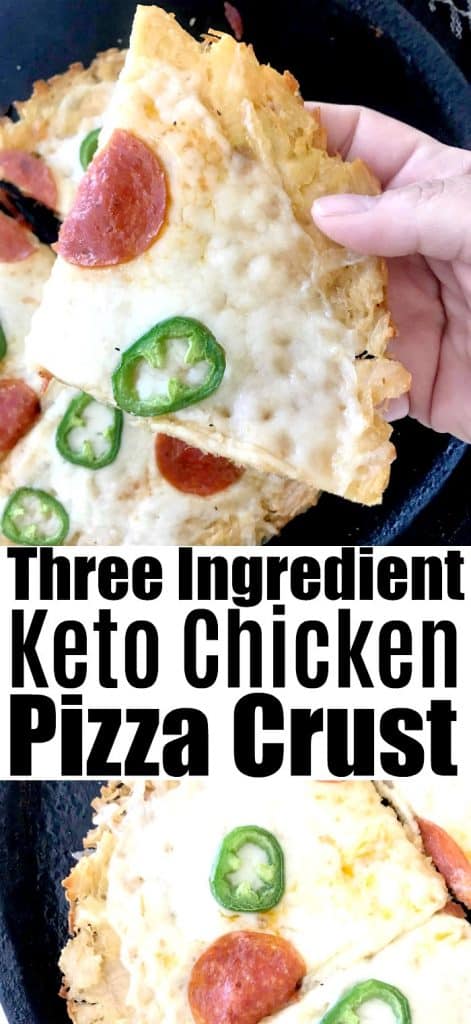 More low carb recipes:
Keto Four Ingredient Pizza Casserole
Easy To Make Egg Roll In A Bowl