This low carb easy to make egg roll in a bowl is an easy and delicious recipe to make on busy weeknights! Scroll down for the keto-friendly recipe that only takes 15 minutes to make!!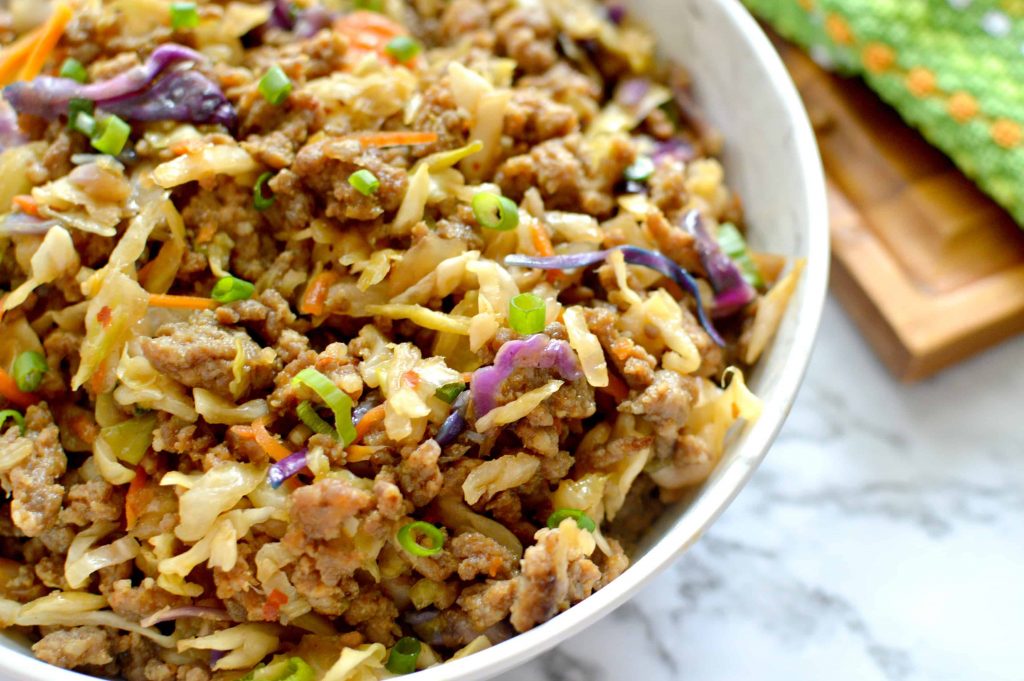 After a busy Easter and spring break, I decided to take a step back last week for a much-needed break! It's funny because when I don't have time to sit around and relax, I crave the time off. When I do take some time off, I miss the workflow. With that being said, along with the constant commotion that work brings to my days, the need to go back to meal planning is always there.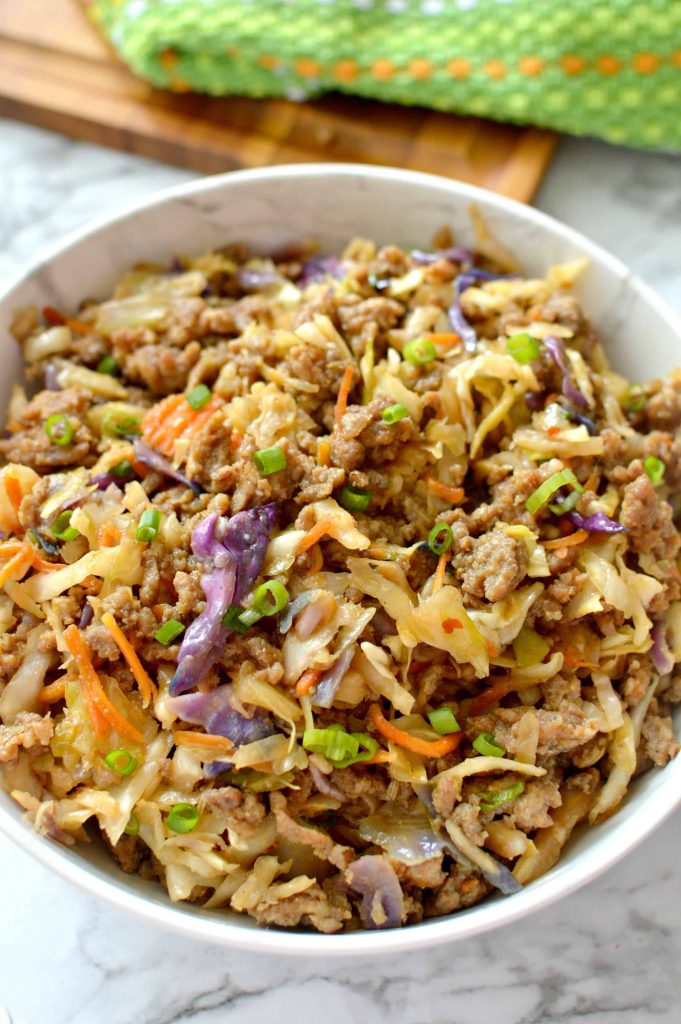 We've been sticking to specific meals, but recently we decided to switch things up a bit and try to incorporate not only meatless meal nights but also carb-free nights. I figured this would open up our menu to lots of easy to make meals while allowing me to easily cook for myself (I've been trying to cut down on carbs) and the kids in one shot. Below is a new favorite of ours. It's a simple low-carb egg roll in a bowl.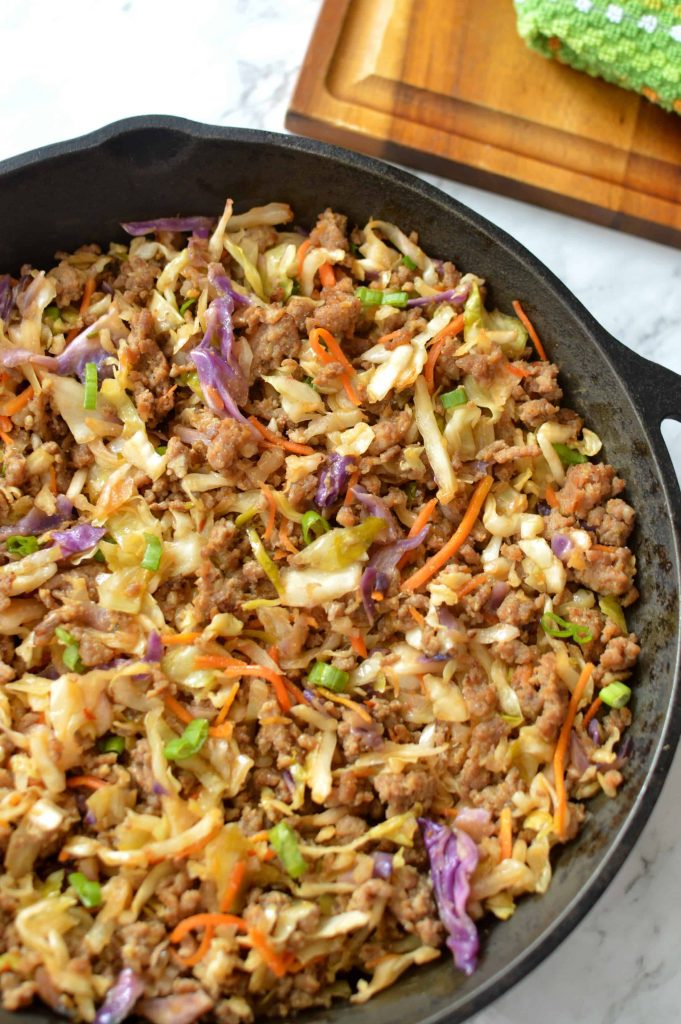 I don't believe in depriving myself and I'm not on a specific diet, but I do feel better when I limit certain foods from my diet. One of my favorite takeout choices is Chinese food and, while I do allow myself to indulge in the occasional dinner combo and egg roll, I just don't like how my body feels afterwards. This egg roll in a bowl is a delicious alternative to the classic egg roll! It's got all the tasty flavors of an egg roll without the carbs and only takes 10-15 minutes to make – you can't beat that!
More Low Carb Recipes You'll Love!
Keto Bacon Mushroom Chicken in Cream Sauce
Warm Spinach & Bacon Salad
Keto Steak Foil Packets
Mozzarella Stuffed Meatballs
Four Ingredient Keto Pizza Casserole
Low-Carb Easy To Make Egg Roll In A Bowl
Ingredients:
1 lb of ground sausage, chicken, turkey or even beef
7 cups of Coleslaw mix
2 tablespoons of low sodium soy sauce or coconut aminos
1 tablespoon of ginger
1 teaspoon of garlic powder
1/2 cup of green onions
For a spicy kick add 1 tablespoon of red pepper flakes!
Instructions:
Cook sausage stirring and crumbling until cooked through. Stir in Coleslaw mix, garlic, ginger, soy sauce, and stir. Top with green onions and drizzle with more soy sauce or sweet and sour sauce.
This low carb egg roll in a bowl is also served great together with cauiflower rice (recipe coming soon), quinoa, or white rice!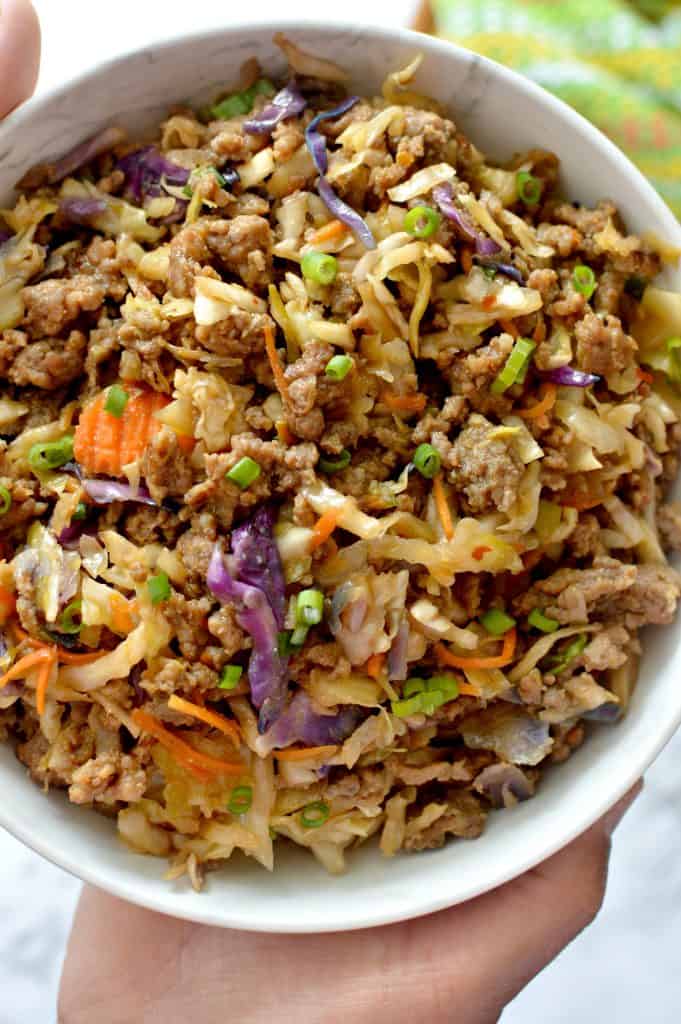 I'm excited to add a few more low-carb recipes like this Chicken Florentine recipe. Have you tried making an egg roll in a bowl?
Low-Carb Easy To Make Egg Roll In A Bowl
Pin for later!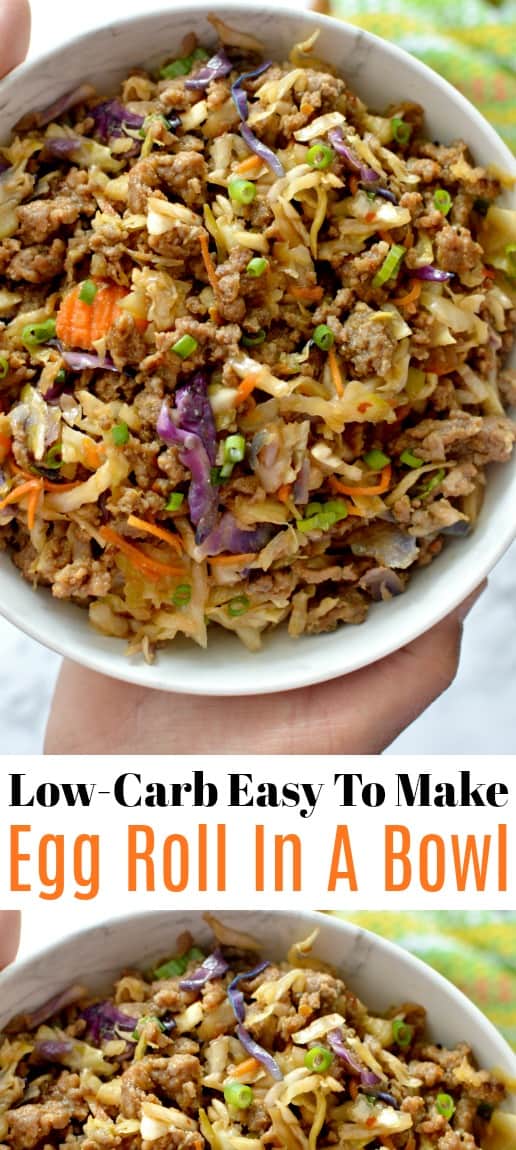 More easy to make recipes: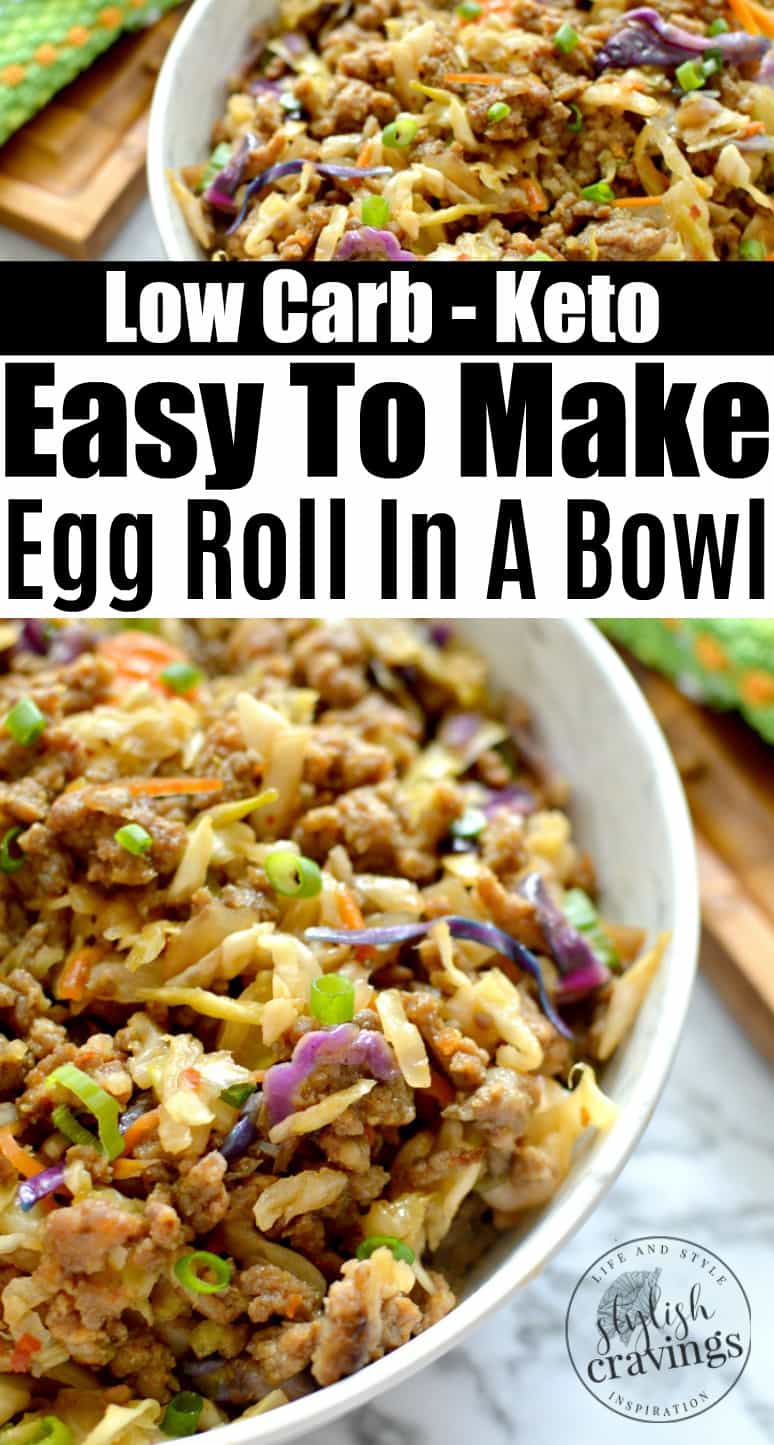 For more Keto/low carb recipes visit me on Pinterest!