Even though we're having lowkey Memorial Day celebration at home with the kids, I wanted to add something a little festive to our table, yet have it be useful at the same time. While I was at the store, I saw these cute pinwheels and I thought it would be a fun to create a DIY pinwheel centerpiece with them! These DIY Pinwheel Centerpieces will not only look pretty on any table, it will also make for a great party favor holder for the kids! My kids were so excited that they were able to pull out a straw and a pinwheel from something that I would normally tell them not to touch!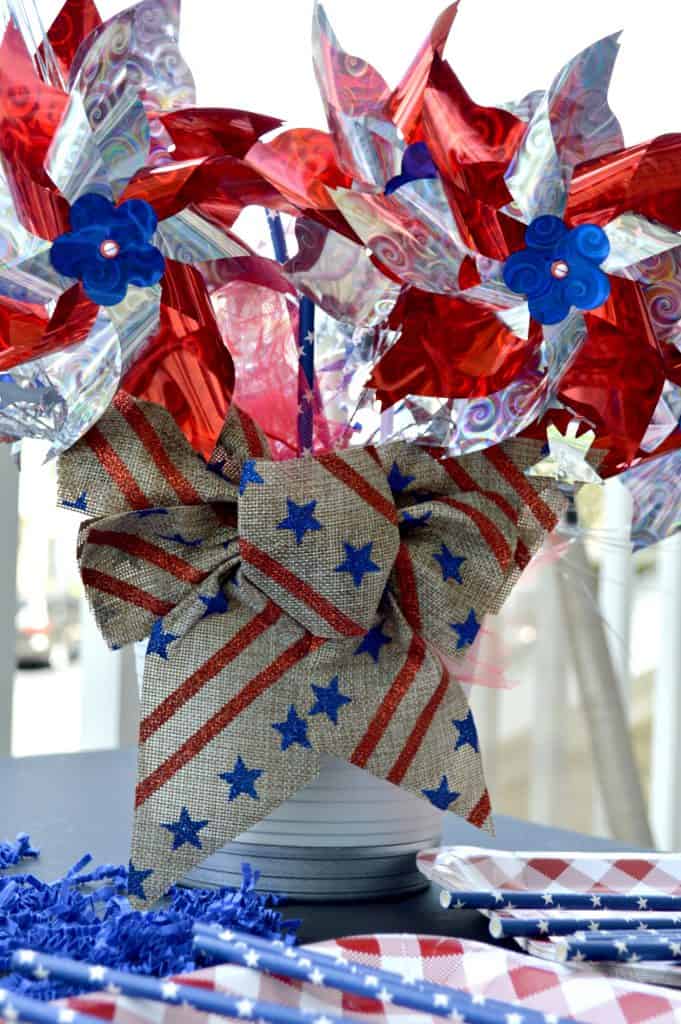 These DIY pinwheel centerpieces are a great DIY that you can make with your kids, for any patriotic holiday or cookout! Use it with pinwheels now and then fill with fireworks, flowers and or balloons later on! Most of these items were less than $5 so it's easy to make a few and put them around the house or even outside by the front door or if you use a big planter for the pinwheels you can place them along a hallway entrance.
Supplies: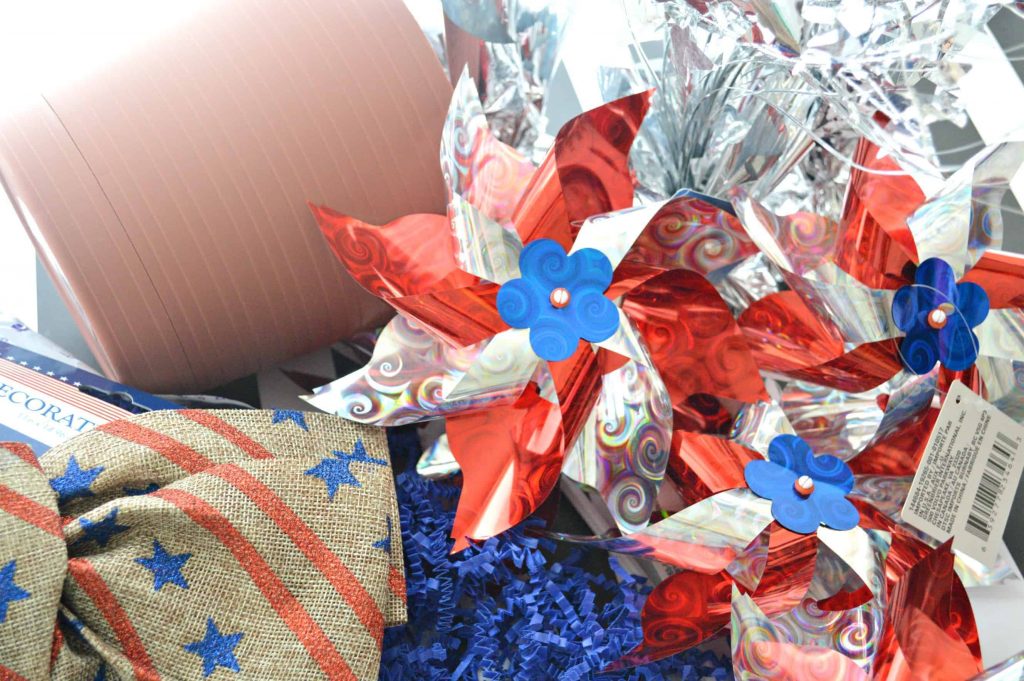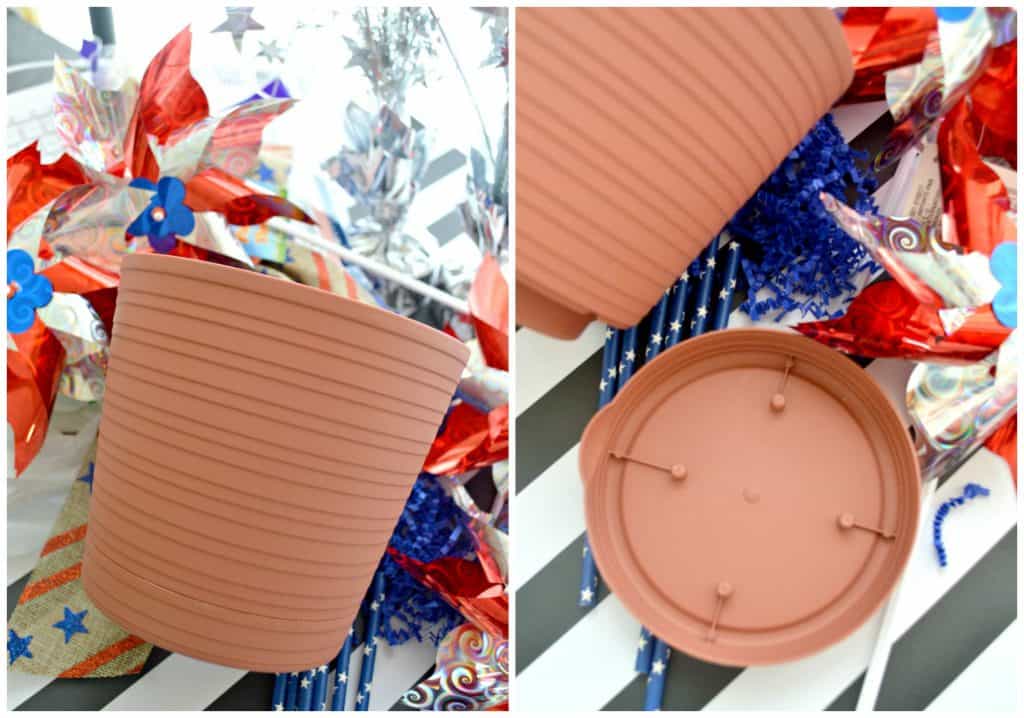 ~ DIY Pinwheel Centerpiece
Scissors
Flower pot
Spray paint
Balloon holders
Scrap paper
Tulle
Ribbon
How To:
Spray paint your flower pot. **I removed the bottom and chose to paint a different color to give it a more detailed look.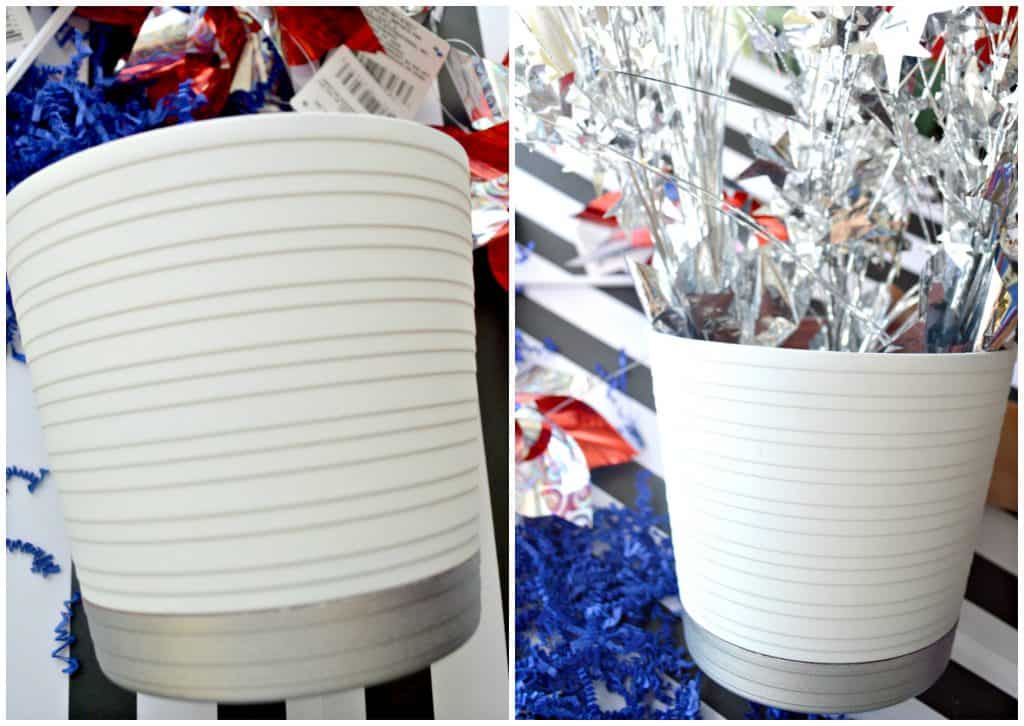 Fill the pots with balloon weights and arrange to your liking.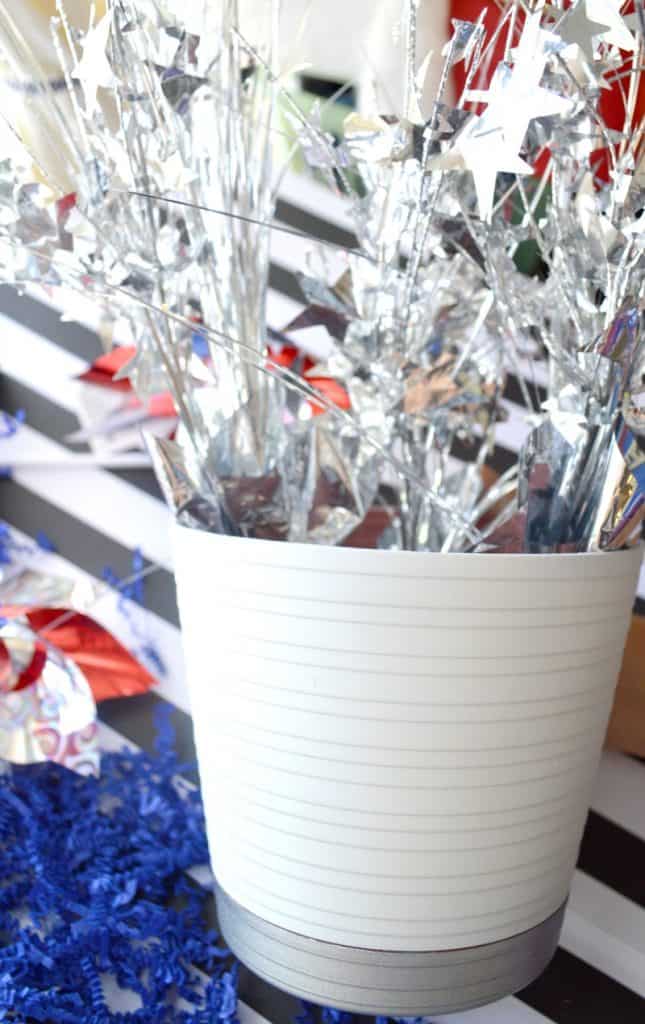 Add pinwheels and then crinkle paper (I think that's what it's called lol), and tulle.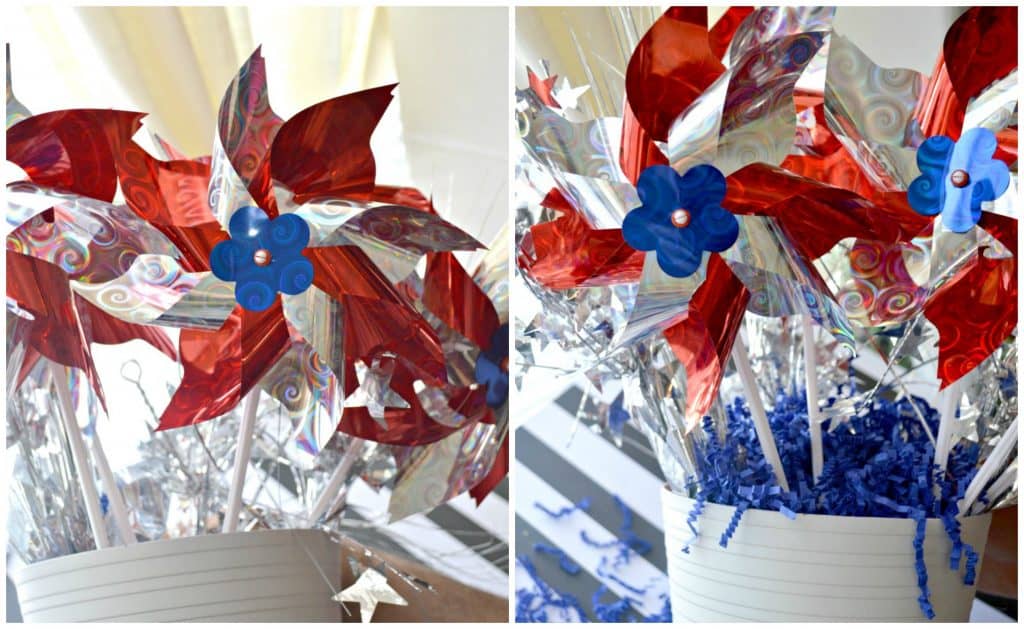 That's it! Now you can add your bow, and fill in gaps between the pinwheels with tulle and the straws.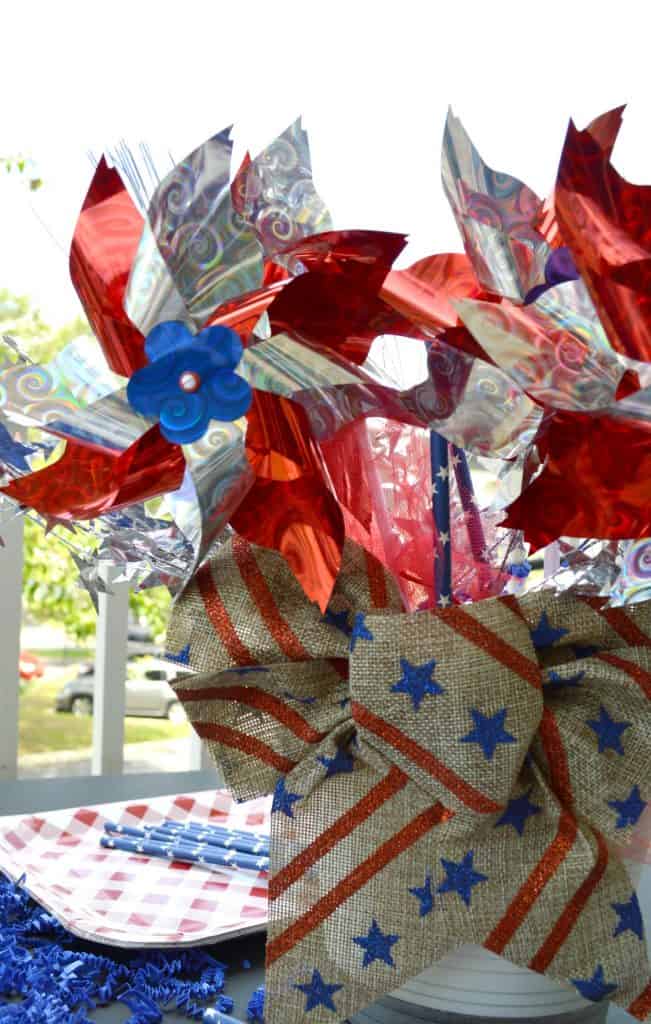 These DIY pinwheel centerpiece can easily be customized for any special occasion! What will you guys be doing this Labor Day weekend?
Pin for later!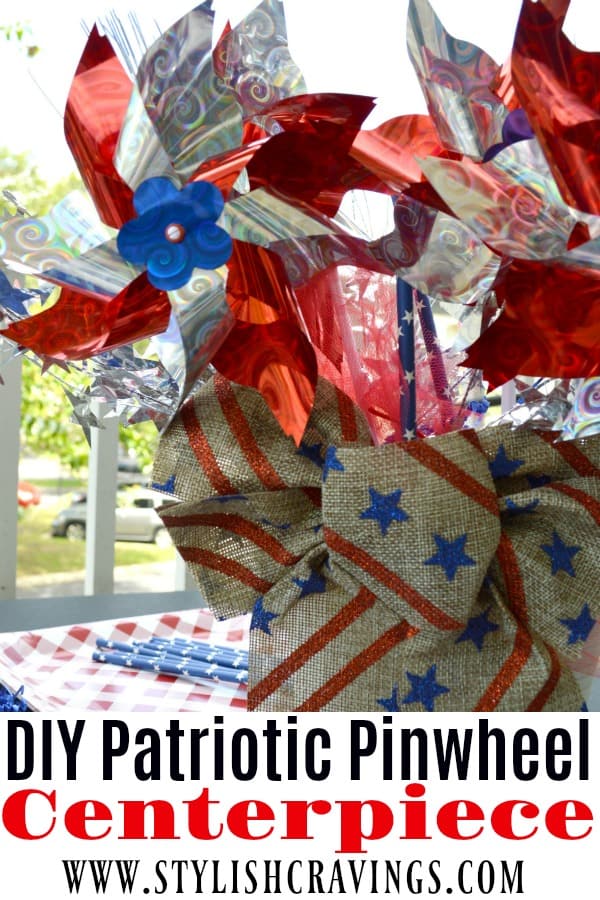 Easy To Make Recipes: