This shop has been compensated by Collective Bias, Inc. and its advertiser. All opinions are mine alone. #GiftingForBaby #CollectiveBias
It still feels like it was just a few weeks ago that Lauren was born! To think she will be a year old in less than 6 months is unbelievable considering Olivia is only 11 months older. Lauren has two teeth, trying to sit up on her own, and even trying to play with her sister Olivia (love to watch them together).I still remember prepping our home for each one of the girls like it was yesterday! Since they were my only two girls I wanted everything to be perfect. I wanted there to be fun, girly touches all over the house. Not just for them but for me as well.
I  think as a mom we get so caught in prepping for a newborn that often times we forget to incorporate a little fun into the prepping. With just a few key items for yourself and essential baby products like Johnson and Johnson baby bath products (see below) with exclusive design packaging it will be super easy to add a fun touch to your nursery, room and bathroom! Scroll down to see how you can incorporate these items in five fun ways to prep your home for a new baby that you too will enjoy!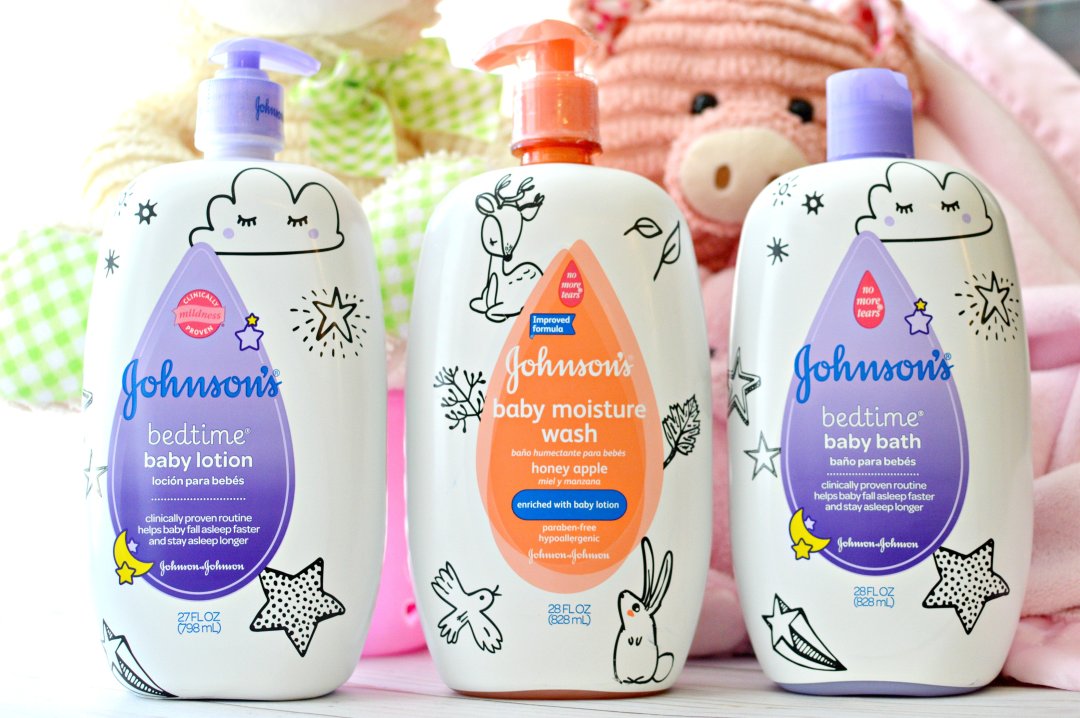 Five Fun Ways To Prep Your Home For A New Baby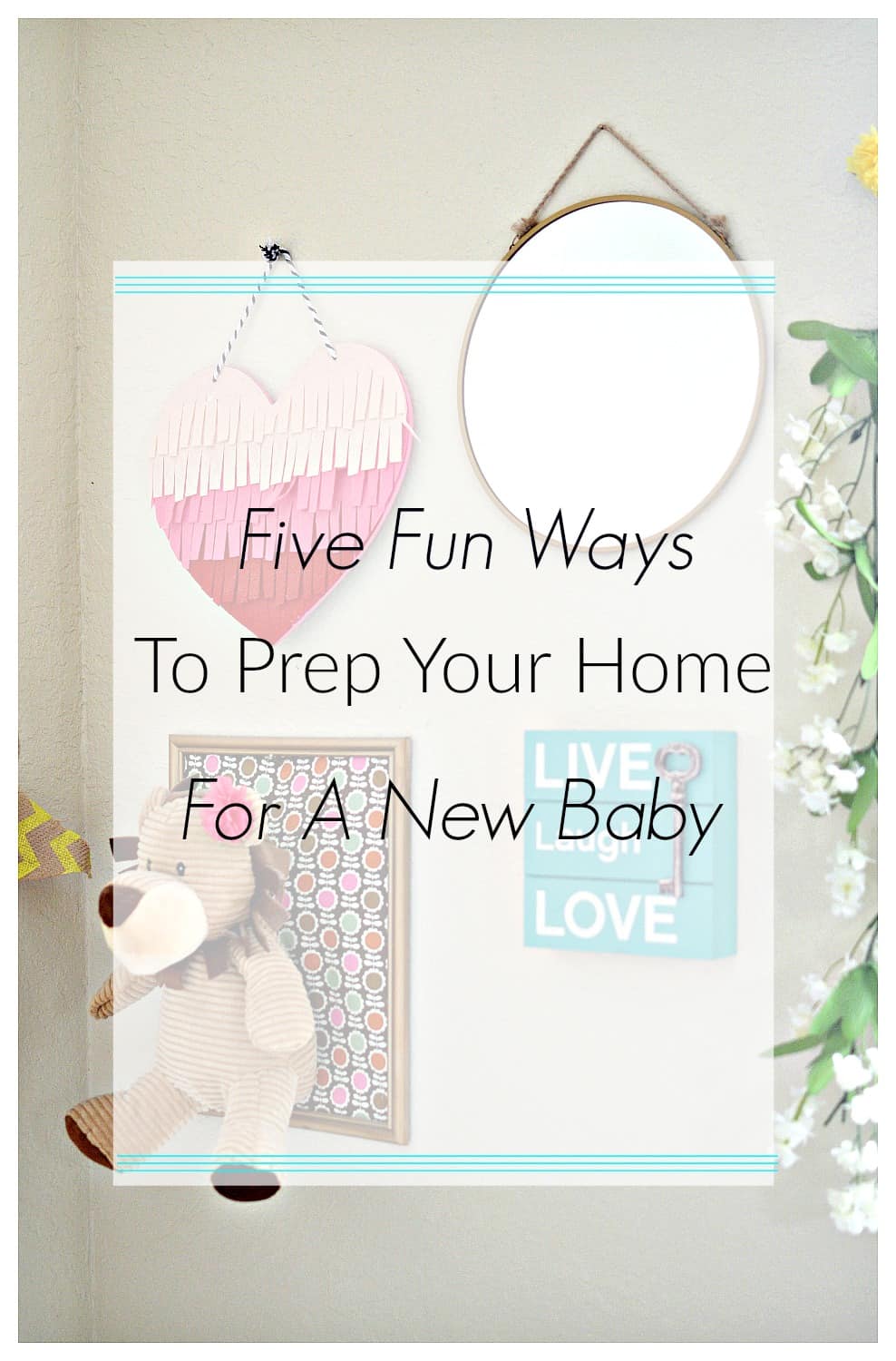 1.  When buying prepping your home for a newborn (or you're gifting for a baby shower) reach for those Johnson and Johnson baby bath products mentioned above. Right now at Target you can find their exclusive design packaging that are adorable and will give any bathroom or nursery a whimsical fun touch that will brighten anyones mood! My favorites are Johnson's Baby Bedtime Bath and the Johnson's Baby Bedtime Lotion which we use every night before bed. Safety is Johnson and Johnson's first priority and that's why I've been a fan of their products for each one of my seven kids! Their products not only smell amazing, but they're also hypoallergenic, paragon, and phthalates free. And for an added bonus, they aren't tested on animals, which is a big plus for me!
2. For all those late night feedings, indulge in a new pair of fuzzy slippers and robe.
3. Update your music playlist so they're ready for you to listen to on those days where you need an extra push to get moving. A pair of small wifi speakers are also a good idea, so you can wirelessly listen to your music right off your phone.
4. Frame some quotes that you love and inspire you. Moms will be spending lots of time in there, why not hang quotes that inspire you for you and child to enjoy?
5. Hang a few of your baby's first new outfits on pretty hangers (click here for a pretty DIY Days Of The Week Hangers that you can use)and hang them on wall within the nursery. This is something I did and still do with a few of my favorite outfits for the girls and it instantly puts a smile on my face when I walk into their rooms.
Five Fun Ways To Prep Your Home For A New Baby
Bringing home a brand new baby is exciting, but we all know those first few weeks are also exhausting. Adding small details and essentials designer wrap Johnson & Johnson baby products that bring you joy, will benefit everyone around you in the long run!
If you have or will be having kids, I'd love to know, how did/will you prep your home for a baby?
SaveSaveSaveSaveSaveSave
SaveSave
SaveSave
SaveSave