This post has been sponsored by SheSpeaks, Inc. and The Coca-Cola Company. All thoughts and opinions are my own.
The holidays are all about family, friends, and spending quality time with them. Below are five holiday entertainment tips and tricks, with a little help from our friends at Coca-Cola®, that will help you get festive in quick and affordable ways so that you're ready for all your guests!
It's so much fun shopping for holiday decor, but it can easily get out of hand and expensive. One easy way of keeping costs down and keeping things chic is by coordinating the holiday decor throughout the house. This year I stocked up on a candy garland, pinecones, and small bows. I will be using these simple festive items for table decor and other rooms throughout the house!
Pick a color theme that compliments the food and drinks you'll be serving. This is a quick way to keep your table decor looking neat! Not sure what colors to look for? Here are some tips: White looks chic and clean against any color, red gives the table a festive pop of color, and dark brown hues can give your table an earthy vibe!
Always have your home stocked with drinks and treats for any unexpected guest! Club Pickup is a game changer! Simply order online and Sam's Club will have everything ready for you when you arrive. This is a handy feature to use when purchasing heavier items, like Coca-Cola® beverages during the busy holidays.
Five Holiday Entertaining Tips & Tricks
New to Sam's Club this holiday season, Sprite® Mini-Cans! Other must-have Coca-Cola® products: Coca-Cola®, Sprite®, Gold Peak® Sweet Tea, Dasani®, and Diet Coke®! All available at Sam's Club this holiday season.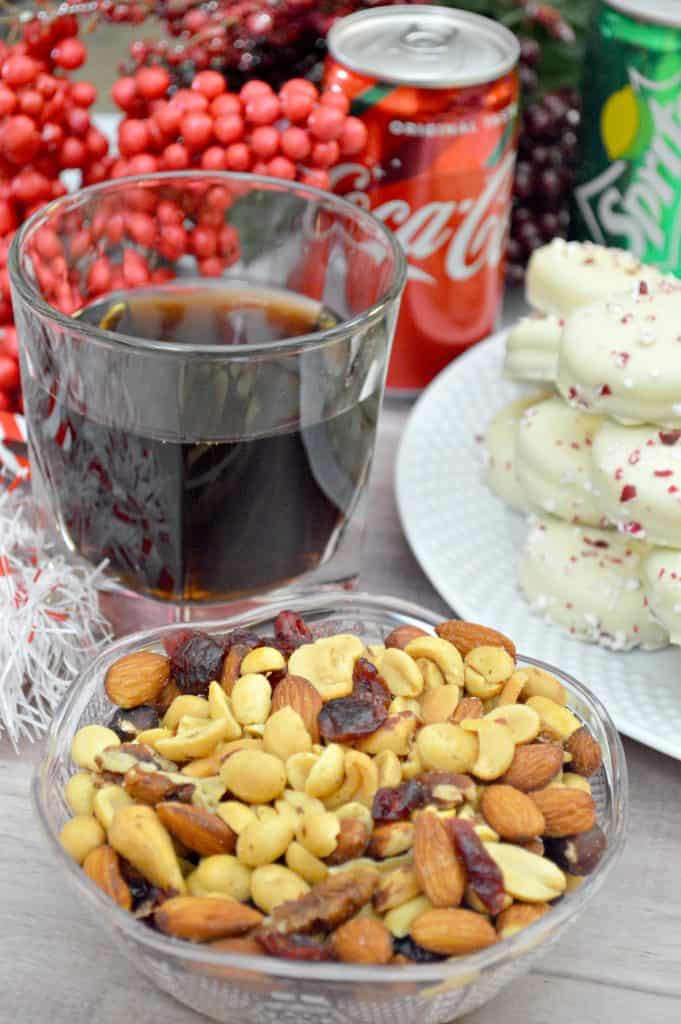 Last but not least: Have easy and delicious recipes handy! No-bake desserts like this gingerbread dip is a life saver, as well as this pretty punch (will insert Coca-Cola® citrus punch link, currently in review) that can be made in minutes. You can also mix dry cranberries with a can of store bought mixed nuts and set them out for guests!
Pin for later!
These tips and tricks can help save time during anyone's busy holiday schedule and give you more time to enjoy your loved ones! Learn more about the products I found at Sam's Club here.