This shop has been compensated by Collective Bias, Inc. and its advertiser. All opinions are mine alone. #FreshSummerSkin #CollectiveBias
Five Ways to Get Beautiful Summer Skin For The Busy Mom On The Go
My days seem to be getting busier lately. If I don't keep myself on a tight schedule, things can get out of hand and I end up getting nothing done. This is why I first prepare myself for the day. There's been many mornings where I'm in my pajamas for longer than I'd like to be and I end up feeling out of sorts. Now that the summer is here, I imagine that things will get busier, for me. So I decided to share my top five ways to get beautiful summer skin for the busy mom on the go using a few Neutrogena® facial skin care products.
Five Ways to Get Beautiful Summer Skin For The Busy Mom On The Go
1. The most important thing I do for my skin is drink lots and lots of water! This wasn't something that came easy to me because I'm also a huge coffee drinker. I made drinking water a habit by filling my favorite coffee cup with ice and water and always keeping it on my desk, just like I would do with my coffee. Having ice cold water nearby nicks the thirst super quick, and when it's especially hot outside, I find myself reaching for it all the time!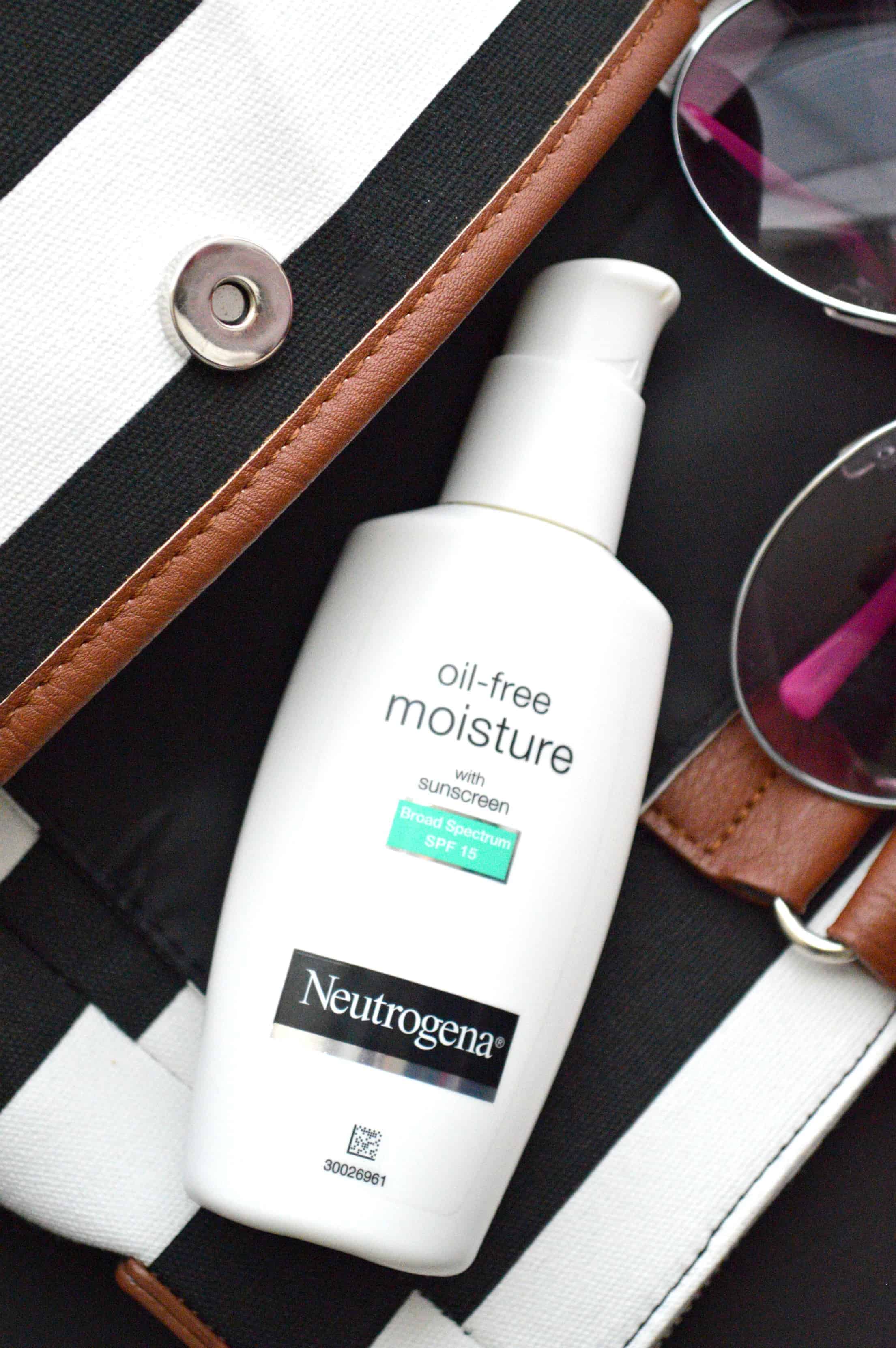 2. Sunscreen to prevent skin damage. Neutrogena® Oil-Free Moisture Lotion SP15 is one of my favorite (the heat makes my skin oily, so oil-free is a must) when I'm getting ready for fun summer outings (beach, camping, playgrounds, kids sports, etc.) and keeping my skin healthy. I even carry it along with me in. my purse!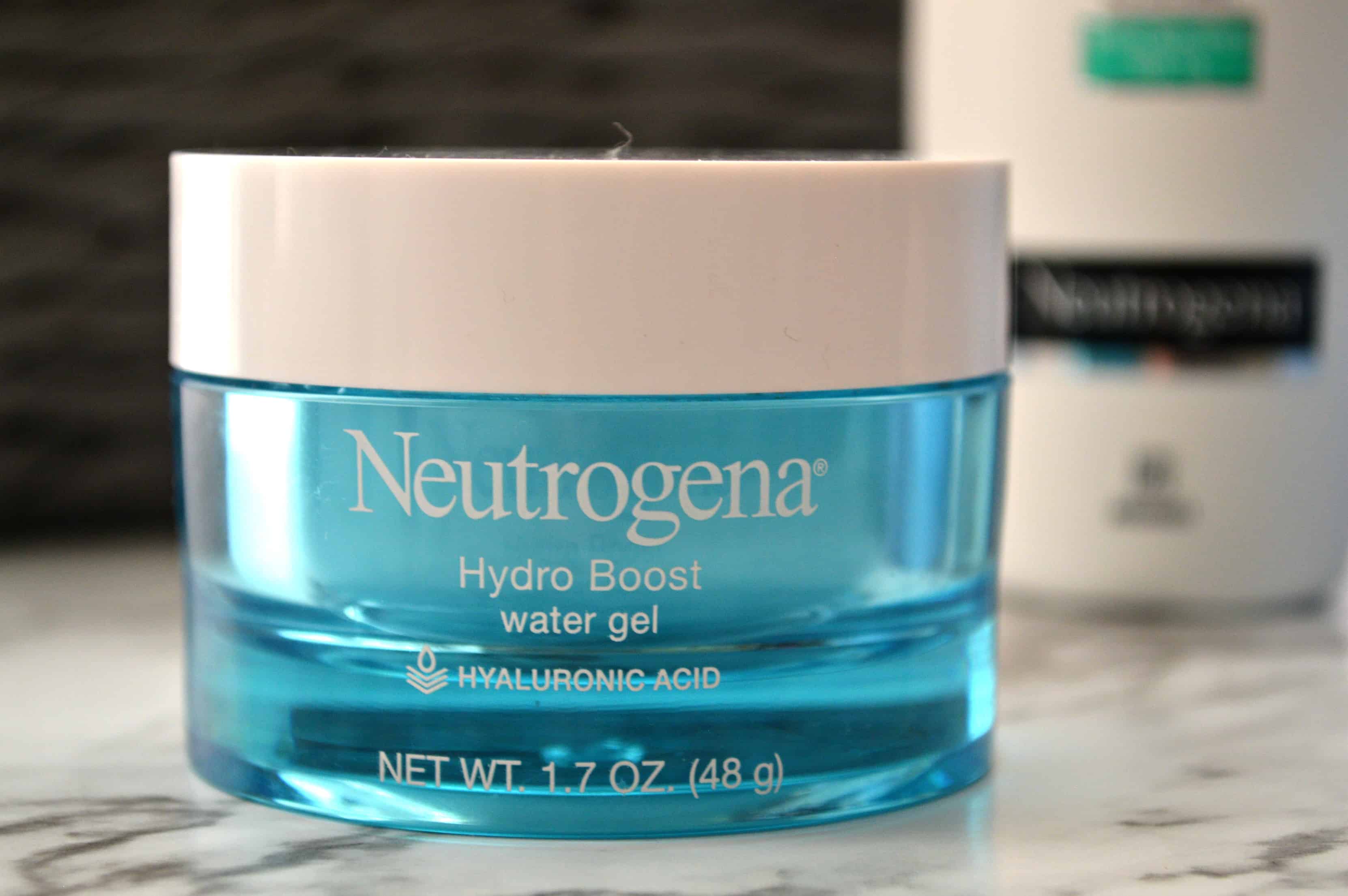 3. Hot days and nights call for Neutrogena® Hydro Boost Moisturizer Gel for fresh, moisturized skin! It smells amazing, keeps skin supple and it absorbs quickly! I apply it once in the morning and once after a shower in the evening.
4. If given the opportunity, I would lay out and tan all the time, but we all know its not healthy for the skin. Instead, I rely on bronzing powder! My makeup routine consists of powder foundation, bronzing powder (see how to apply below) and mascara. It's a quick natural look that'll last all day! **Bronzing powder application tip: Take brush and create the number "3" on sides of your face. Start at the top of your forehead (along the hairline), sweep along your cheeks and across the jawline and continue to your chin.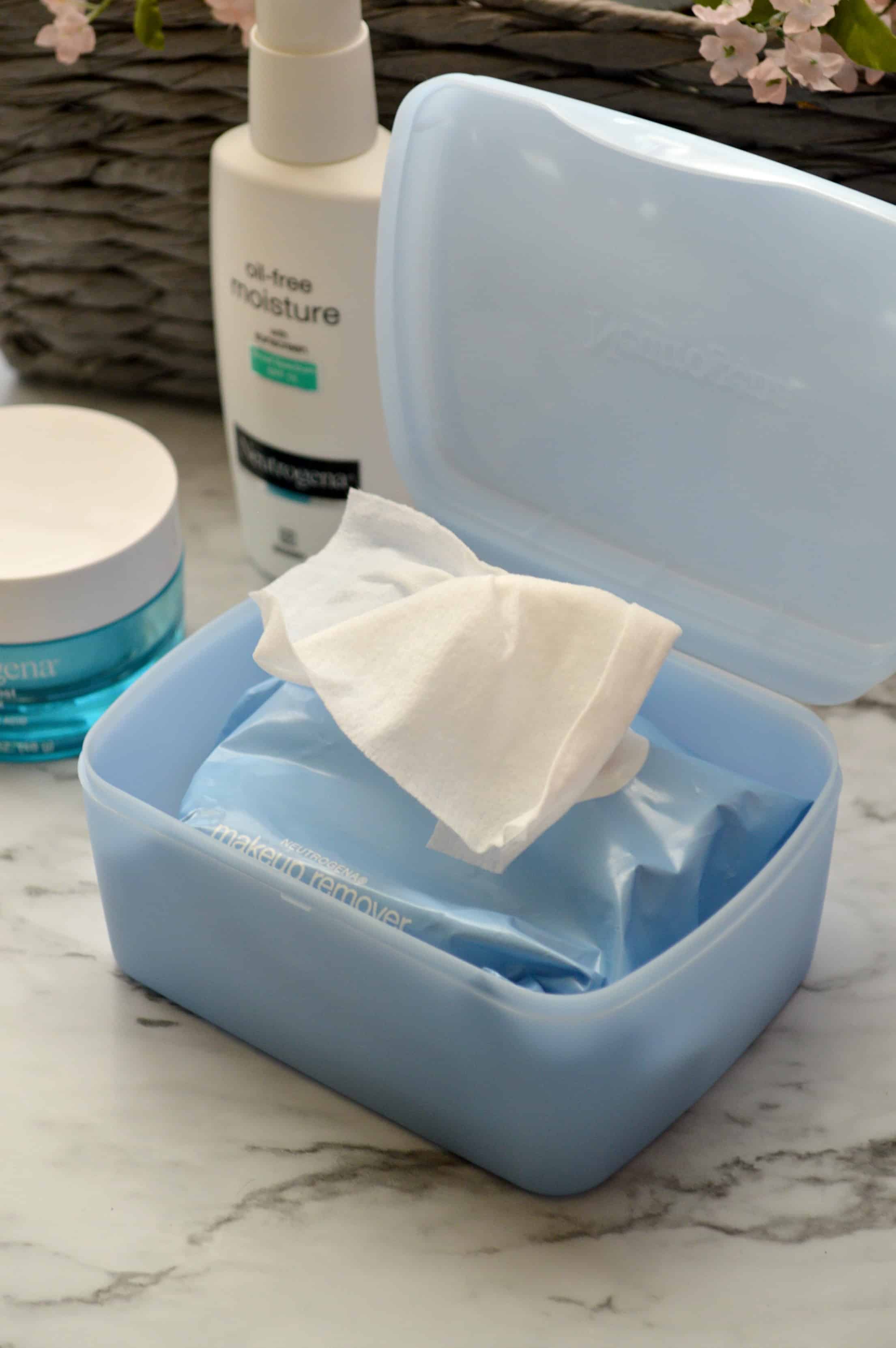 5. Never go to sleep with makeup on! I've been using Neutrogena® 25CT Makeup Remover Towelettes Tub since I was in high school, they're the best! They wipe off makeup super quick and it leaves your face soft, smelling fresh and clean like all Neutrogena products do!
Five Ways to Get Beautiful Summer Skin For The Busy Mom On The Go
There you have it! Five ways to get beautiful summer skin for the busy mom on the go! Want to give any of my favorite Neutrogena® products a try? Buy 3 select Neutrogena® products Get a $5 Target GiftCard – In-store and online Target offer 6/25 – 7/1.
What are some of your tips and tricks to have beautiful summer skin?